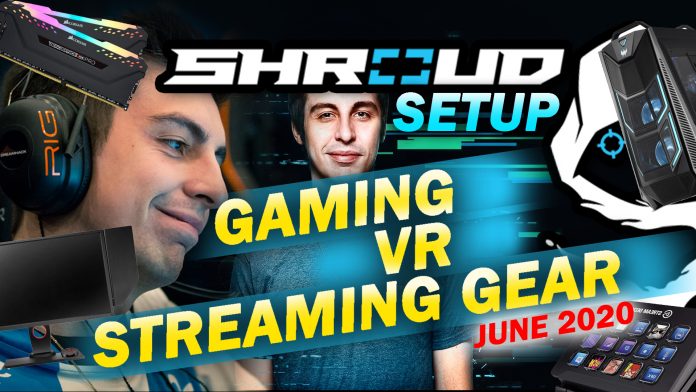 As of June 19, 2020, Shroud has over 8 million total followers altogether on Twitch and Mixer. He was so popular and even dubbed "King of Reddit" due to his popularity in r/GlobalOffensive way back when he mainly streams Counter-Strike.
Since Shroud has an excellent set of skills, many have wondered what PC components he's using to stay competitive in every game he plays.
In this article, we covered everything in detail from who he is, his professional career, his gaming peripherals, PC specs, and streaming gears.
Shroud Gaming Gear
Shroud PC Setup
Shroud Streaming Setup
Shroud VR Equipment
Who is Shroud?
Michael "Shroud" Grzesiek (formerly mEclipse), started his streaming career in 2013 playing Counter-Strike: Global Offensive on Twitch.tv (Justin.tv then).
The Polish-Canadian streamer started playing games at a very young age after his father introduced him to Counter-Strike. He played so well that his father said it was pointless playing with him just a few months after being introduced to playing Counter-Strike.
Aside from CS:GO, Shroud also play other FPS (first-person shooter) games such as PlayerUnknown's Battlegrounds (PUBG), Call of Duty Black Ops 4: Blackout, Rainbow Six Siege, Apex Legends, Battalion 1944, Escape from Tarkov, Fortnite Battle Royale, and more recently, Valorant.
Surprisingly, he also plays non-FPS games such as World of Warcraft and Minecraft.
Shroud's Professional and Streaming Career
Shroud started playing Counter-Strike in 2013 and joined Slow Motion. A year later, in 2014, he joined E-Sports Entertainment Association (ESEA) teams, particularly, Exertus eSports and Manajuma.
Cloud9 acquired Shroud (formerly CompLexity Gaming) in August 2014 and helped the professional team to place in Electronic Sports League (ESL) tournaments.
Four years later, on April 18, 2018, Shroud left Cloud9 and ended his professional CS:GO career entirely so he can focus on being full-time streaming on Twitch.
On October 24, 2019, Shroud decided to leave Twitch to stream exclusively on Mixer (Microsoft-owned streaming platform). He reached a little over 7 million followers on Twitch the day before he made his announcement. But just four months after he transitioned to Mixer, Shroud already hit the 1 million follower milestone.
What Gaming Gear Does Shroud Use?
Now we know a little more about Shroud, let's look at what gaming peripherals he's using.
Monitor: BenQ ZOWIE XL2540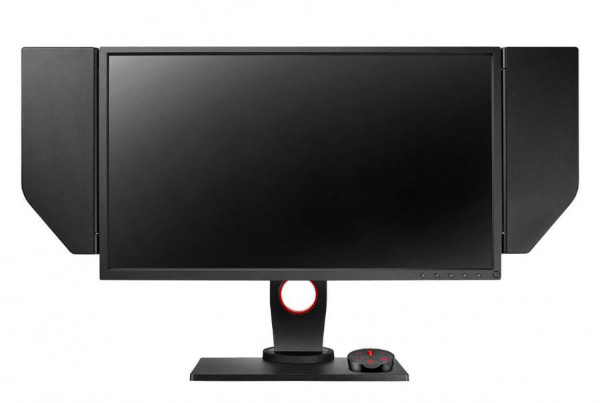 Tech specs:
Size: 24.5 inches | Refresh Rate: 240Hz | Response Time: 1ms | Panel Type: TN | Max Resolution: 1920×1080 pixels
Nothing can beat the BenQ ZOWIE XL2540 when it comes to performance. No wonder Shroud chose this monitor. From an FPS point of view, you are at a considerable advantage.
The 240Hz it outputs makes everything feel really smooth. So much so that everything feels like in slow motion, especially if you're transitioning from a lower refresh rate monitor. Upgrading from a smaller refresh rate monitor lets you see an immediate improvement in your aim (although it still varies on your skill).
Aside from the 240Hz feature, the next obvious things you'll notice are the two paddles located on either side of the monitor. The paddles, officially named Shield, are a great addition as it blocks out light from interfering with your concentration. They may be useful, but they aren't ideal in every situation—good thing you can easily take them off if you don't need them.
It also comes with every possible adjustment feature to make your gaming experience comfortable. You can swivel, pivot, tilt, and adjust the height of the monitor.
The only downside we can see on the ZOWIE XL2540 is that it uses a TN panel. It would be better if there is an IPS panel alternative for content creators. But since the monitor is for competitive FPS gaming, we really can't complain.
This monitor takes your gaming experience further if you're using an Nvidia graphics card. With the G-Sync feature, screen tearing will not be an issue.
Overall, it's a premium-grade monitor that you should consider if money isn't an issue. However, if you're looking for a more affordable option, the Acer Predator XB252Q (Shroud's previous monitor) is your next best alternative. It's very similar in terms of specs but falls slightly behind in color saturation and color accuracy.
We have a more detailed article covering Shroud's monitor so make sure to check that out if you're interested.
Keyboard: Logitech G Pro Mechanical Gaming Keyboard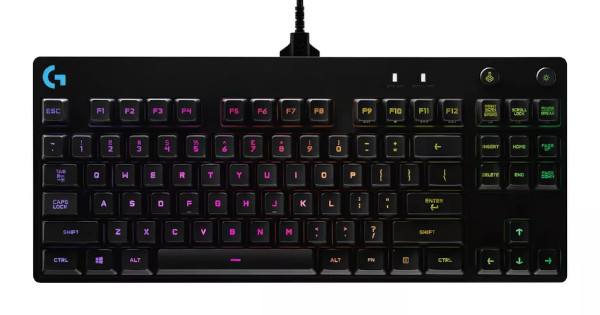 Tech specs:
Keyboard Type: TKL (Tenkeyless) | Weight: 2.2 lbs (980g) | Cable: 6 ft (1.8 m) | Switch Type: Romer-G | Connection Type: USB 2.0 | Backlighting: Full-RGB
Shroud uses Logitech's G Pro Series gaming peripherals. According to Logitech, this is "designed with and for the world's leading esports professionals."
Seeing how Shroud went all-out with all of his gaming peripherals and still get on-point aim and epic clutches, considering this will never be a mistake.
Starting with the Logitech G Pro Mechanical Gaming Keyboard design, the tenkeyless design ensures you're focused and not distracted. However, this design may make you feel amputated when you're used to the full-key design.
The Romer-G switches are original designs by Logitech, but quite honestly, the feel isn't very far from original Cherry MX Brown switches. If you're concerned about its durability and performance, it's from Logitech, which means they are 100% reliable.
Unlike most keyboards, you can easily take the wires completely off since it has a detachable micro USB for portability.
Overall, it performs outstandingly, has an excellent build, very durable, and comes with great software. Plus, the Romer-G switches are very quiet (similar to Cherry MX Browns).
Mouse: Logitech G Pro Wireless Gaming Mouse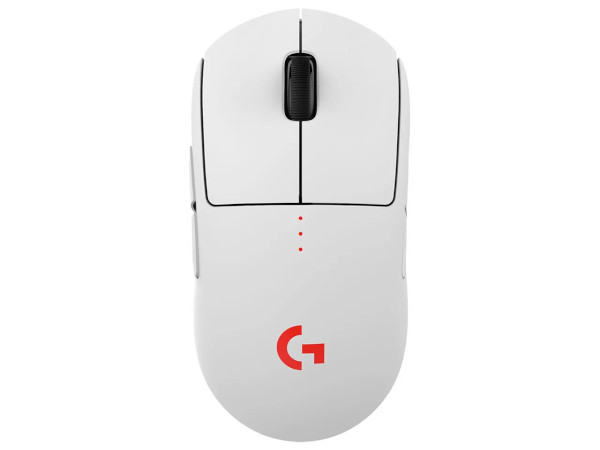 Tech specs:
Sensor: HERO Optical | Resolution:100 – 16,000 DPI | Wireless Technology: LIGHTSPEED Wireless | Weight: 80g | Buttons: 7 | Battery Life: 48 hours (with lighting) / 60 hours (without) | Polling Rate: 1ms
There's a reason why pro gamers would prefer a wired gaming mouse over a wireless one. And input lag is usually at the top of the reasons.
Logitech G, being the global leader in eSports, took this challenge and spent years developing a wireless gaming mouse that doesn't just perform, but delivers.
So let's look at the Logitech G Pro Wireless gaming mouse, Shroud's preferred gaming mouse.
According to what professional eSports players would prefer, the overall design of the mouse is quite simple. Each button does not require a lot of force to press and offers a pleasant, crispy sensation when clicked.
Even though the mouse wheel has a rubberized texture, it still felt fine. It's best noting that the mouse wheels aren't super-defined, and scrolling feels like it doesn't have a lot of tension between them. But clicking the scroll wheel does feel very easy to click.
The weight of the mouse is also based on what professional eSports players would consider perfect. But it does feel too light if you are used to heavier mice.
The battery life will last two days of non-stop usage (even with the lighting). But the HERO optical sensors on this mouse is its selling point. It delivers accuracy at velocities over 400 IPS, setting the new benchmark for performance and efficiency, changing the playing field for gaming mice.
And with that, I can understand why Shroud loves this so much.
Mousepad: Logitech G640 Large Cloth Gaming Mousepad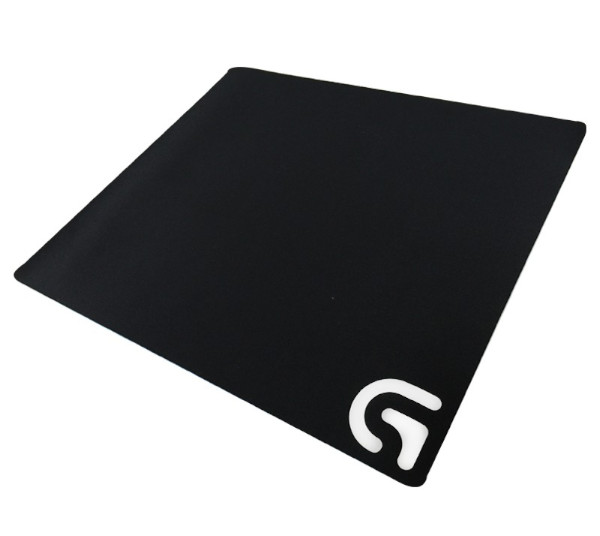 Tech specs:
Height: 15.75 in (400 mm) | Width: 18.11 in (460 mm) | Depth: 0.10 in (3 mm) | Weight: 12.42 oz (352 g, approximate)
Shroud prefers setting his mouse sensitivity to low, and this large mouse pad can fairly well cover his sprays.
When choosing a mousepad for competitive FPS gaming, you must choose a large one that lets you perform a full magazine rifle spray and hit your 360 no-scope epic shots without hitting the edge.
There are mousepads, called XXL extended mouse pads, that are so large you can fit both your keyboard and your mouse at the same time. However, most competitive eSports players and streamers would still prefer a dedicated mousepad.
The Logitech G640 has a reasonable size that doesn't take too much of your space. And since it comes with a Logitech Blue rubber underside that sticks very well. Keeping the mousepad in place secures you have total control in the game.
Overall, it feels smooth as you glide your mouse on it. Do take note that this mousepad does not have a stitched edge like most mousepads in the market. Some find it great while some don't. It boils down to preference at the end of the day.
Headset: Logitech G Pro X Gaming Headset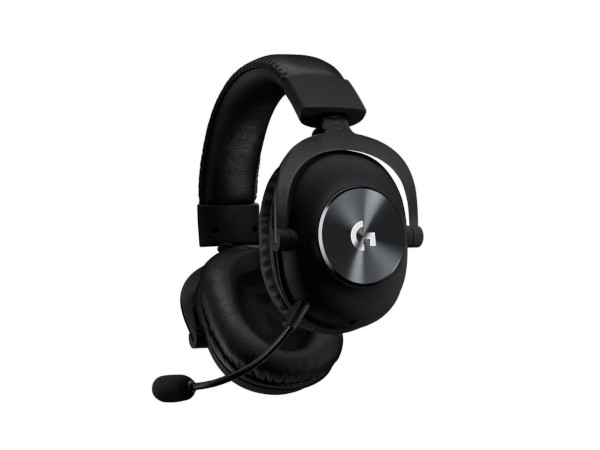 Tech specs:
Driver type: 50mm Pro-G | Microphone type: Detachable cardioid mic | Design style: Closed-back | Frequency response: 20Hz-20KHz | Connectivity: 3.5mm line in | Weight: 11.3oz / 320g | Impedance: 35 ohm
Regardless if you're a casual or a competitive gamer, comfort is probably the most important thing when using a headset, especially if you're planning to use it for extended hours like Shroud.
Shroud is so dedicated to his streaming career that he's been streaming an average of 8 hours a day– and I've never seen him complain about discomfort from wearing his headset.
The headband of the Logitech G Pro X Gaming Headset is steel covered with a leatherette material around, which then connects to an aluminum fork that holds the cups together. Because of its design, the ear cups can easily reposition to ensure they snug perfectly on your ears.
Even though it costs higher than most headsets, it comes with an extra set of earpads in the box. The leatherette comes pre-installed, but there's a breathable velour pad, so you can choose whatever feels more comfortable.
You can take the condenser microphones off if you just want to listen to music or watch a movie as they are detachable. But when it comes to audio performance, you'll get better sound quality using the USB adapter than the included Y-splitter to connect to the laptop or desktop.
Already, the Logitech G Pro X Gaming Headset performs so well. But it makes it even more so when you choose the default preset for FPS gaming as it makes footsteps more evident.
Knowing all of these, no wonder it is preferred by eSports players and streamers.
What Gaming PC Setup Does Shroud Use?
In this section, we'll cover Shroud's gaming and streaming PC so let's look at what's under the hood:
Graphics Card: NVIDIA GEFORCE RTX 2080 Ti Founders Edition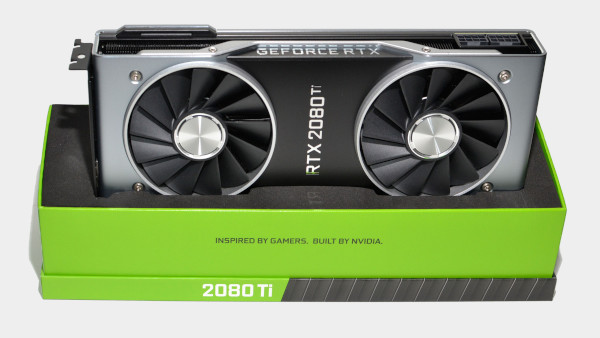 Tech specs:
GPU Architecture: Turing | Boost Clock: 1635 MHz (OC) | Memory: 11GB GDDR6 | Memory Speed: 14Gbps
No wonder Shroud can use the full potential of his monitor's refresh rate.
The RTX 2080 Ti is a superior graphics card designed to laugh at every game you throw at it. It features the Ray tracing feature that stimulates the physical properties of light. Compared to its predecessor, the GTX 1080 Ti, this can track ten times more rays of light every second (10 billion rays of light per second compared to only 1 billion).
On top of that, this has a DLSS (Deep Learning Super Sampling) feature that simplifies the image by cranking up the resolution without being too taxing.
What makes the RTX 2080 Ti's Founder's Edition better is it is using factory-overclocked GPUs with higher-spec twin axial fans to keep temperatures down without being too loud.
This card may have the new Ray tracing and DLSS feature, but there are only a few games that can support this feature.
Nevertheless, this card is excellent for what it's worth.
Motherboard: GIGABYTE X299 DESIGNARE EX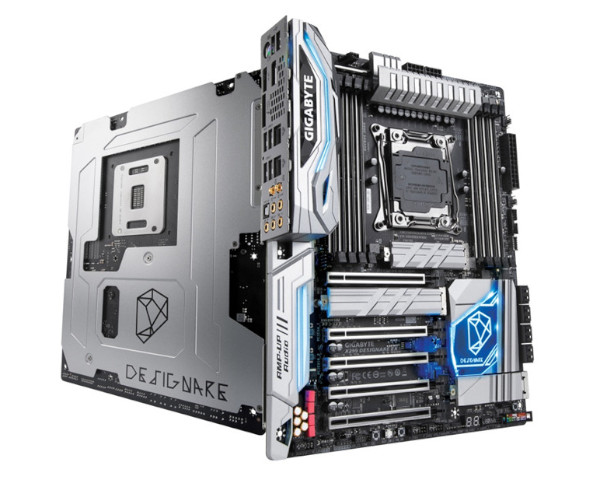 Tech specs:
CPU Socket Type: LGA 2066 | Chipset: Intel X299 | Maximum Memory Supported: 8x DDR4 DIMM (up to 512GB of system memory)
The X299 DESIGNARE EX is the perfect motherboard for game enthusiasts like Shroud. It is packed with beautiful features such as the RGB Fusion, up to 3x M.2 slots, Dual Intel GbE LAN gaming network, and can support up to 3x graphics cards.
The X299 boasts the LGA 2066 socket, which supports Intel Core X processors like Shroud's Intel Core i9-9980XE Extreme Edition processor (more about this below). You can also put 8x DDR4 DIMMs supporting up to 128GB of system memory. The X299 is faster with the motherboard's quad channel feature if you fill in all eight slots.
To ensure that power is distributed equally across the board, the X299 DESIGNARE EX uses a digital power technology that allocates power precisely to all components within the motherboard.
The RGB lights can also be controlled and adjusted to your heart's content. Moreover, the motherboard also comes with a Smart Fan 5 utility app that gives you full control over the fans to achieve optimal temperatures. Speaking of temperatures, the M.2 slots are protected by a thermal guard to prevent overheating.
It's a motherboard packed with just about everything you need, topped with a more spacious headroom to accommodate future upgrades.
Processor: Intel Core i9-9980XE Extreme Edition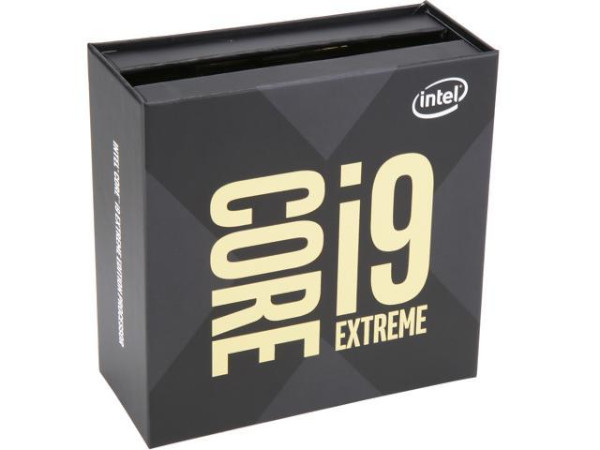 Tech specs:
CPU Socket Type: LGA 2066 | Cores/Threads: 18 Cores & 36 Threads | Generation: 9th Generation (Coffee Lake Refresh) | Clock Speed: 3.0 GHz Clock Speed / 4.5 GHz Maximum Turbo Frequency
Yes, you read the cons right, it's notably expensive that I need to make sure you get that. Still, if you're looking for an all-rounder processor that performs outstandingly in both single- and multi-thread processes, the Intel Core i9-9980XE Extreme Edition is a worthy consideration.
Thunderbolt 3 is another feature that must be covered. It's among the more recent connectivity standards from Intel that provides a theoretical maximum throughput of 40Gbps.
To be honest, this is an overkill of a processor if you're just playing games as it is designed for content creators who need this much single- and multi-thread performance. But hey, it's Shroud, so I don't see any reason why he shouldn't.
RAM: Corsair Vengeance RGB PRO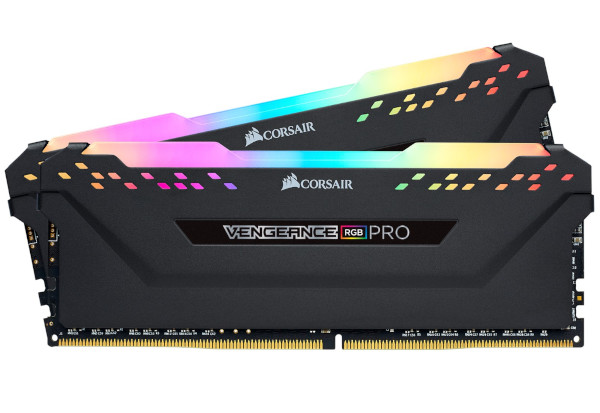 Tech specs:
Memory Series: Vengeance Pro RGB | Memory Type: DDR4 | Multi-Channel: Quad Channel Kit | Tested Latency: 16-18-18-36 | Tested Voltage: 1.35V | Tested Speed: 3200MHz
Superb performance across multiple data rates– that's the Corsair Vengeance RGB PRO. If you're a builder looking to invest in the most aesthetically pleasing RAM in the market, this is your best bet.
Shroud's case, the Acer Predator Orion 9000 (covered below), has a transparent side that will make the Vengeance RGB Pro stand out. But be reminded that this kit isn't all about looks; it has excellent performance as well.
The RAM is designed to handle and perform heavier workloads; this is why integrated circuits or ICs are screened carefully to ensure the RAM can perform effectively during extended use. Backed with improved thermal conductivity to keep the memory cool even when overclocked, and you have a RAM that performs at higher frequencies at lower temperatures.
Case: Acer Predator Orion 9000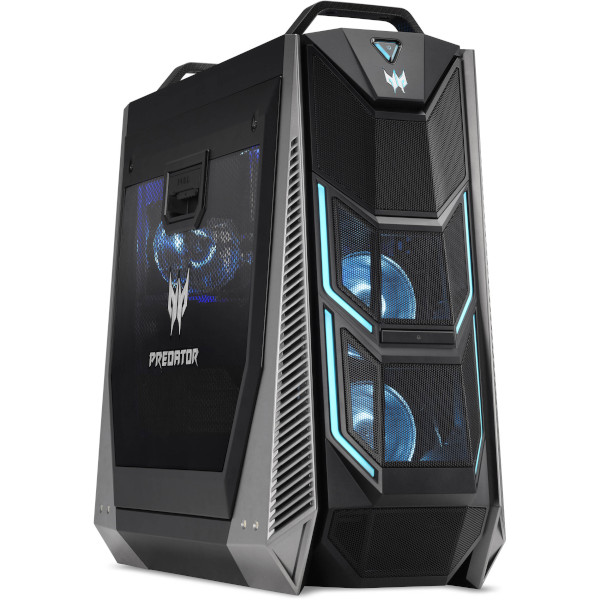 Shroud is the "King of Reddit" and Acer's Predator global brand ambassador. That makes it fair for Shroud to use a case that isn't available for consumers to purchase in the market.
Since it's customized, there isn't any information you would find online. But before you decide to do your research, let us save you the time and hassle as we lay out everything we saw and learned about this case.
The Acer Predator Orion 9000 chassis has a very aggressive-but-thoughtful design, and we expected nothing less like the rest of the Predator line products.
You can tell right away that this case is built with convenience in mind. Apart from the wheels (located on the rear), you can find handles along the top of the case to make transportation easy. Although it looks pleasant and intimidating at the same time, the exterior is plastic, which is disappointing.
You can also see that the front is outfitted with a rigged plastic trace with illuminating blue LEDs. The middle column (and the top-most part of the case) has metal grills, adding an effect that lets you see what's going on in the insides.
If you don't have a headphone holder, there is a retractable stand at the front of the chassis that you can use.
Overall, this is a great, sturdy case that you just can't get your hands on. But don't fret as there are other cases in the market you can get that offer similar or even better features and functionalities.
You can check this white PC case buying guide so you will be guided accordingly.
What Streaming Setup Does Shroud Use?
Lastly, let's cover everything Shroud is using for his streaming career.
Gaming Chair: Herman Miller Classic Aeron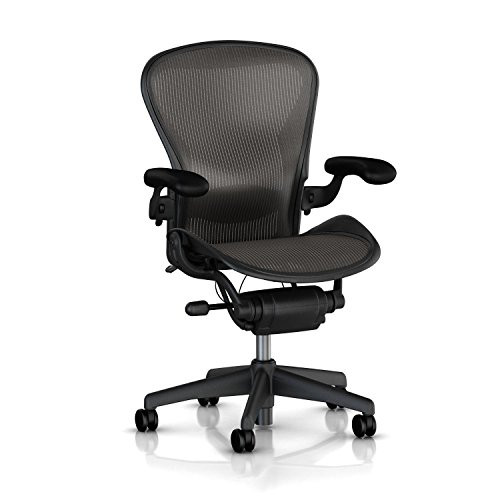 Tech specs:
Total Height: 38.5" | Seat Height: 14.75"– 19" | Width: 25.75" | Sitting Depth: 17"
Suggested Maximum Weight: 300 lbs
"One of the best cushions I've ever felt"
These were the exact words Shroud used as he explained on stream how the Herman Miller Aeron chair feels.
Herman Miller is a brand known to produce top-of-the-line chairs. And Shroud deserves to sit on a premium brand chair like the Aeron.
When buying a gaming chair, you must choose one that fits your sitting habit. We sit differently from each other that some would find a headrest necessary while others don't.
Shroud doesn't necessarily need a headrest as he's more often leaning to the front than back when streaming. Paired with the Classic Aeron's many adjustment features, you can sit comfortably for extended periods without feeling back pains.
This chair has more customization options than the average gaming chair. On the backrest, there's a Basic Back Support, Adjustable Lumbar Support, and the PostureFit Sacral Support that provides excellent support for the spine to combat fatigue.
While most gaming chairs prioritize comfort, Herman Miller designs with the utmost level of comfort in mind. What I mean by that is their line of chairs doesn't provide support but also corrects wrong sitting positions.
To sum up, this offers outstanding features and unrivaled comfort, which makes it worth considering if you're like Shroud, who sits for hours on end playing games.
Microphone: Shure SM7B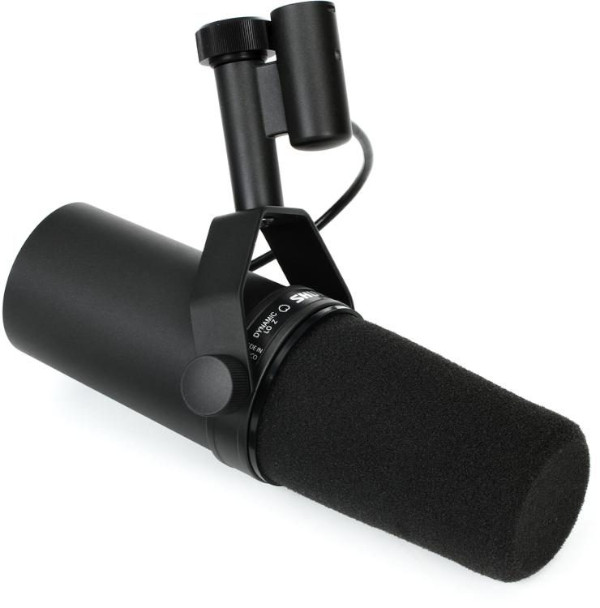 Tech specs:
Type: Dynamic | Pattern: Cardioid polar | Requires Preamp?: Yes | Weight: 2.03 lbs
When streaming, you don't need a professional-grade microphone as long as it picks up your lovely voice. And the Shure SM7B does just that.
The Shure SM7B may not be the best among the premium-grade microphones, but it is recognized as among the best mid-range microphones in the market.
It performs so well that it's also considered to be among the premium-line microphones for streaming purposes.
The SM7B cardioid microphone is well-built and has a small internal shock mount designed to prevent vibrations from interrupting audio pickup. With the included pop filter and foam cover, vibrations are almost impossible to interfere with your crystal clear voice.
Do note that the Shure SM7B requires a preamp because it's a dynamic microphone designed to suppress background noise. Preamps act as a communicator between the microphone and the computer that substantially improves the microphone signal for better results.
With that said, let's take a look at what preamp Shroud uses below.
Preamp: Focusrite Scarlett 2i2 2nd Gen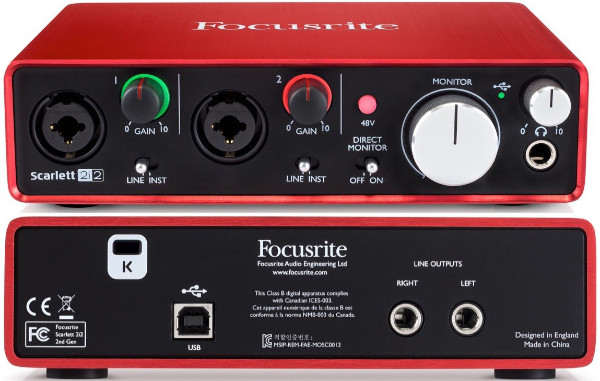 Tech specs:
Preamp: 2 x Focusrite Preamp | Power: USB-powered | Phantom Power: 48V | Channels: 2 | Inputs: 2 x XLR-1/4″ combo | Outputs: 2 x 1/4″ (Line), 1 x 1/4″ (Headphones)
There are other options out there, and seeing how Focusrite has been consistent at being the top-selling audio interface for years, no wonder Shroud didn't have second thoughts on picking this bad boy.
Plus, the Scarlett 2i2 2nd Gen is easy to recommend, especially for people looking for a solid preamp that can produce excellent sound quality.
Microphone Boom Arm: RODE PSA 1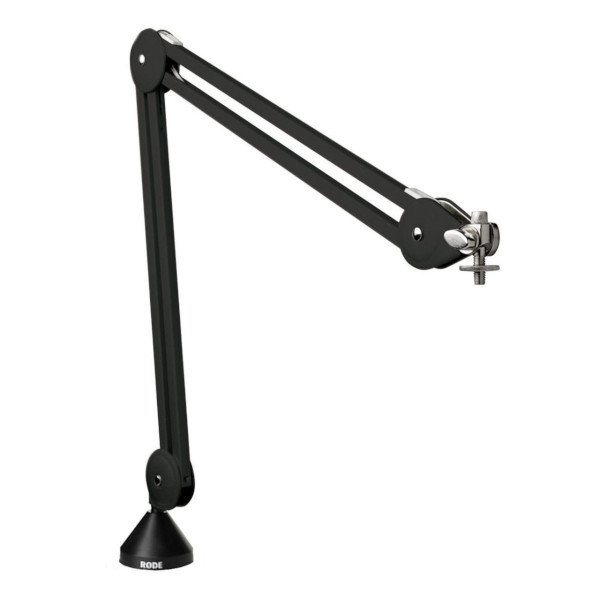 Tech specs:
Preamp: 2 x Focusrite Preamp | Power: USB-powered | Phantom Power: 48V | Channels: 2 | Inputs: 2 x XLR-1/4″ combo | Outputs: 2 x 1/4″ (Line), 1 x 1/4″ (Headphones)
Seeing how durable the RODE PSA 1 is, no wonder why it is among the most popular mic stands used for Blue Yeti microphones. It can hold microphones as heavy as 1.5-2.4 lbs.
Moving the microphone is easy and convenient because of the dual-axis swivel mount feature. And because the boom arm is stretchable, you should be able to record conveniently regardless of your position.
Live Content Creation Controller: Corsair Elgato Stream Deck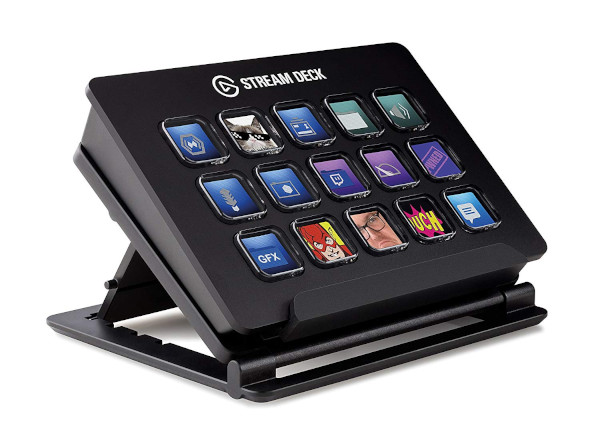 Tech specs:
Dimension: 118x84x21 mm / 4.6×3.3×0.8 in | Weight: 190g | Keys: 15 x customizable LCD keys | Interface: Integrated USB 2.0 cable
Being able to swap screens, insert transitions, audio queues, and whatnot make your streams more entertaining and appealing to your target audience. But without any means to do so, it's going to be hard.
The Elgato Stream Deck may not be useful for the average gamer, but it does do wonders for serious streamers who want to add some spice in their live streams.
Shroud may not be the type of streamer that does all that, but it still is a nice addition to make switching between screens easy.
What VR Does Shroud Use?
VR Equipment: HTC Vive Pro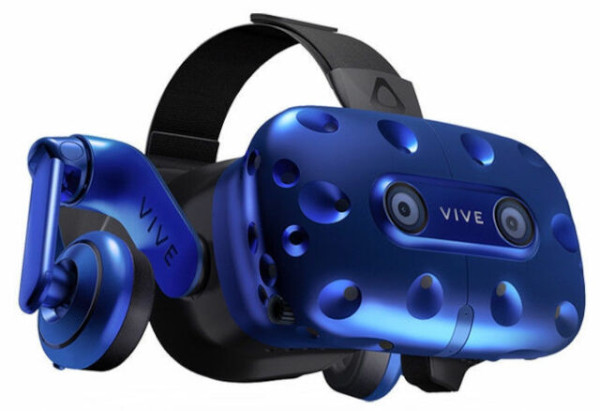 Tech specs:
Screen: Dual AMOLED 3.5″ diagonal | Resolution: 1440×1600 pixels per eye (2880×1600 pixels combined) | Refresh Rate: 90Hz | Field of view: 110 degrees | Sensors: SteamVR Tracking, G-sensor, gyroscope, proximity, Eye Comfort Setting (IPD) | Audio: Hi-Res certificate headset, Hi-Res certificate headphones (removable), High impedance headphones support
Shroud's VR headset is similar to all of his gaming gears– it's the best in the market.
The Vive Pro is the best consumer VR headset you can get your hands on today. Over the years, HTC had made advancements from the original HTC Vive. Specifically, they improved the comfort and image quality to make the VR experience even better.
It's worth noting though that the cushion isn't moisture-proof. That means the foam is at risk of getting worn out a lot faster from sweat. Do note that for you to reach a stable 90 Hz on this VR headset, you'll need to pair this with a more robust graphics card.
The level of immersion on this one is significantly better because of the improved built-in headphones and microphone. Ergonomically, it's much lighter and thinner so this should keep neck strains at bay.
Final Words
Having all of that laid out, how far are you from Shroud's setup? Do you think the right gear can make a significant improvement in your gameplay?
Even if we include Shroud's entire setup, it's still unlikely that this will cost anywhere near $300,000 like Dr Disrespect's setup (which, by the way, only cost under $9,000!).
Which gaming peripheral or part are you looking to buy first? We're so hyped to read them in the comments below!