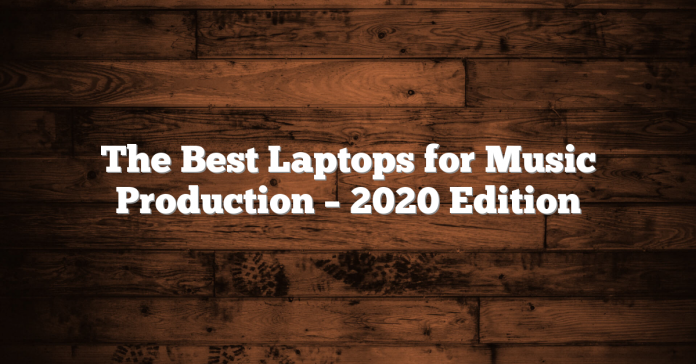 DJs and musicians diving into electronic music always try to find that best laptop for music production. For a very long time, Apple has the lion share of the market with the MacBook reigning against its competitors due to the sheer compatibility of Logic Pro X – a music creation software – with this portable platform.
But over the recent years, the advancement of portable technology has made it so that MacBook is starting to lose its hold on the market share for music enthusiasts. The rise of Ultrabooks and high-spec gaming laptops proved to be a worthy competition for Apple, and with it, the availability of music production got more diverse.
For a more specific description, the word Ultrabook was coined back in 2011. Back then, Intel wanted a term to describe ultra-fast laptops that are thinner and sleeker than most laptops in existence. They are the pinnacle in laptop technology, combining the latest technological advances in laptop hardware with an elegant, modern look.
DJs and Music Producers often prefer Ultrabooks because of their lightweight frame. It can be brought out on any music gig, and the hardware would let these people play and mixing music without having any slowdown. Not to mention that these also look very sexy, which is a plus on the 'looking like a professional' factor. And kind of for status as well – If you are well versed in these kinds of laptops, Ultrabooks also cost a pretty penny on the market.
RELATED: Best Headphones for Mixing
Meanwhile, gaming laptops are, well, laptops used for gaming. Simple? Not really, as these bad boys (or girls, as we are modern politically correct people here) carry very high specifications when it comes to their internals. Most gaming laptop rival desktop set-ups, albeit giving you the ability to play games anywhere, anytime.
Gaming laptops are slowly becoming popular with music producers these days, as well. Most new musicians in this era play games and they want something that can handle both their gaming needs and music production activities.
But Before You Even Think of Buying…
Basically, as with any other high-end program, owning a laptop for music production boils down to the specs your machine has. And whether your chosen device will get you up-and-ready for your next gig as a musician depends on these initial factors:
Processor strength – a no-brainer, having the latest processors will allow you to run Logic Pro X or other music production software on a speed that won't lag. Managing multiple music tracks can be tough on a low-end laptop.
RAM – your machine's memory is another critical factor in producing high-quality music. Just think of the ramifications of not having enough memory to run a certain sub-program while you are in the middle of creating a song, or worse when you are in the middle of a live gig. Yikes!
High-capacity hard drives or preferably an SSD – again, you'd want your music to be available whenever you need it. An SSD allows you to switch through beefy music folders blazingly fast. And having one would not compromise your laptop's loading speed even when running a heavy software for music production.
Lightweight – The goal of having a laptop is its portability. If you are still lugging a machine that weighs almost like a CPU, then it kind of defeats the purpose of having one, you know?
Now, having these in mind, you are ready to get your music production monster machine. And with Christmas slowly closing in, it might be a good idea to look at good sales to get one that is right on point. But if you are still having trouble deciding whether a laptop is a good fit for you or not, then check out our list below for the best laptops for music production in 2019.
Still The Best Juggernaut in this Field – MacBook Pro (2019 model)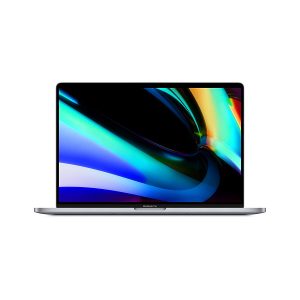 Quick Specs:
Processor: Quad-Core Intel i7, or 6-core Intel Hexa Core i9
RAM: 16 GB to 64 GB
Hard Drive: SSD, with 256 GB to 4 TB capacity
Lightweight: Yes
The granddaddy of it all, the 2019 model for the MacBook, remains as the best laptop for music production in our list. This year's MacBook is stronger than ever, sporting top-of-the-line specs and the macOS ecosystem.
There are two versions of the MacBook Pro, and both are equally amazing. The 13-inch version sports a potent Intel Quad-Core i7, and the 16-inch version sports an extremely powerful Intel i9 Hexa Core processor. The sheer power of this makes the Logic Pro X run smoothly without any slowdowns.
The 13-inch sports a 16 GB RAM capacity, while the 16-inch has a 64 GB RAM ensuring that there will be no lags when switching through tracks. Also, feel free to store all the songs you want, since you probably won't be able to fill that 2 TB – up to 8 TB on the 16-inch – SSD storage.
Another added bonus of getting the 16-inch model is that it comes with a GPU: an AMD Radeon Pro 5500M, 8GB DDR6 to be exact. If ever you are in the process of also creating a music video for your songs, then, by all means, this will take care of your editing and rendering activities easily.
In terms of being portable, you can be sure that Apple will deliver. It sports the same lightweight yet extremely durable aluminum casing. This allows you to drag your laptop to wherever your gig is without the fear of it breaking if you bang it on stuff or drop it accidentally.
All-in-all, Apple still delivers with the Macbook Pro, whichever model you would like to use. And if you can afford its pricey nature, (the 16-inch model doubles the price of the 13-inch one), then you probably will have all the things you'd look for in a music production laptop, and more.
Muscle and Magnificence, All in One – Dell XPS 13 (2019 model)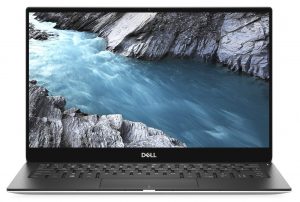 Quick Specs:
Processor: Intel Core i7
RAM: 16 GB
Hard Drive: 1TB PCIe SSD
Lightweight: Very
If you want the power of a desktop PC but the portability of an Apple MacBook, then the Dell XPS 13 is probably for you. Not only is it a strong competitor for the title of best laptop for music production, but a lot of other tech reviewers herald it as a favorite in general. And there's a massive reason for that.
Seriously, this Ultrabook is so strong. You'd get curious how they get all that power into such a sleek figure. An Intel i7 8th gen processor already makes it a stark competitor to the MacBook Pro, and the 16 GB RAM makes shuffling through your tracks possible at high speeds without disrupting your current song flow with slowdowns.
A 1TB PCIe SSD also helps in loading your music and tracks as smooth as possible. This makes sure that all the songs you need and want will be all in this Ultrabook without the need for an external device.
Another plus is that the monitor for the 2019 model sports a 4K resolution. If, for some reason, you want to create music while making sure your eyes pop out because of the sheer graphics you are looking at, then, by all means, use the Dell XPS 13.
There's a lower version of the laptop, and it is something released way back January 2019, which could also act as a beginner level music production laptop.
With a Windows OS which can cater to more app/program variation, we wonder why this laptop holds such a strong punch for something so… swag.
The Window (Tablet) to the Future – Microsoft Surface Pro 6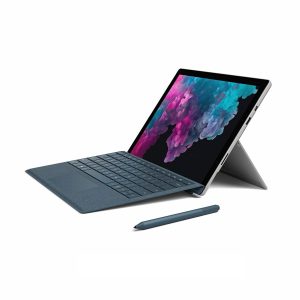 Quick Specs:
Processor: Intel Core i5 – i7, 8th gen
RAM: 8 GB to 16 GB
Hard Drive: SSD, with 128 GB to 1 TB capacity
Lightweight: Very
There's a reason that we put 'Very' on the lightweight description of this laptop: it also doubles into a Windows tablet. Don't let the word 'tablet' fool you though, as this laptop has all the right parts that warrant its inclusion on this list.
The Surface Pro 6 is powered by an 8th gen Intel i5 to i7 processor, depending on your choice. It has an upgradeable RAM, up to 16 GB RAM starting from 8GB.
Its storage capacity reaches up to 1 TB capacity on an SSD, starting with 128 GB. You probably should take into consideration the number of songs and music files you are going to use before choosing which storage capacity you need, as its price hikes up.
All in all, It can probably do everything Mister No. 2 up there can do when it comes to music production.
The only downside we see is that its greatest strength might also be its greatest weakness. Remember, it doubles down as a Windows tablet, and that's where it might have some problems since it might be a tad more flimsy than usual. Nonetheless, if you can take care of having it bang on surfaces (no pun intended), the Surface Pro 6 will take care of your music production needs.
Is it a New Contender? No Way?! – Huawei MateBook 13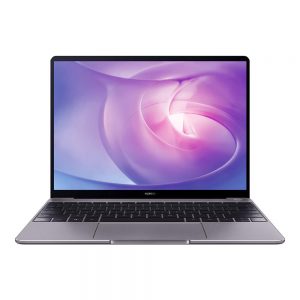 Quick Specs:
Processor: Intel Core i5 – 17, 8th gen
RAM: 8 GB
Hard Drive: 512 SSD
Lightweight: Yes
The Huawei brand has been existing for quite some time now, especially in the field of telecommunications. Nowadays, the multinational company is well-known for producing routers, and even their standalone mobile devices.
It has only been recently that they delved into the laptop market, and they have been gaining quite the traction. For a newcomer on the scene, the Huawei MateBook 13 is no slouch.
By no means is this laptop weak, boasting an upgradeable internal processor which can house up to an i7 processor. It also has a 512 SSD, perfect for DJs on-the-go, who like to keep a set of songs in their repertoire, but serious music producers might feel a bit lacking.
Also, although the 8GB RAM is strong, it might fall a bit behind for people who use laptops to produce original music, due to their use of multiple apps and programs simultaneously.
As people have tried and tested its music production worth, and there have been no reports of any failure from users. Again, DJs who are always on-the-go might prefer this more than other laptops on this list, because it is also priced competitively and doesn't burn through your wallet as much.
There is the Huawei MateBook X Pro, which has better internals (16 GB RAM) and better visual displays, which might fit more serious music producers more.
It's Strong, Even Beneath the Surface – Microsoft Surface Laptop 2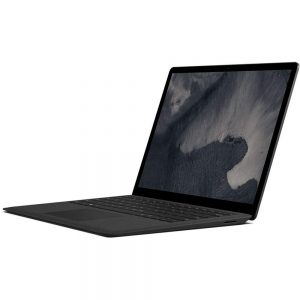 Quick Specs:
Processor: Intel Core i5 – i7, 8th gen
RAM: 8 GB to 16 GB
Hard Drive: SSD, with 128 GB to 1 TB capacity
Lightweight: Yes
Another one from Microsoft enters the list with their Surface Laptop 2.
Despite being a more 'traditional' laptop, this powerful machine can go toe to toe with the Ultrabooks that pre-date it on this list.
Music production is a cinch with its Quad-core processor, which is an 8th gen Intel Core i5 or i7, depending on your budget. A state of the art piece of machinery inside a traditional laptop already speaks wonders.
RAM starts with 8 GB and can be upgraded up to 16 GB memory, depending on your preference. Since this is for music production, we always recommend you getting the one with the higher capacity. With this, you'll be blasting song-for-song nonstop without ever worrying about slowdowns and lags.
The storage limit goes up to 1 TB, starting from a 128 GB SSD. And even though this is a traditional laptop in a sense, it's still very lightweight compared to other same price-ranged laptops.
It has all the ports you'll ever need – except a Thunderbolt 3, which is quite a sad part on its end if you are an avid user of Logic Pro X. But if you are using other software – hardware combos that don't require a Thunderbolt 3, then look no further. The Surface Laptop 2 can surely take care of your music production needs flawlessly.
You Can Play Fortnite with It Too! – Asus ROG Strix Scar III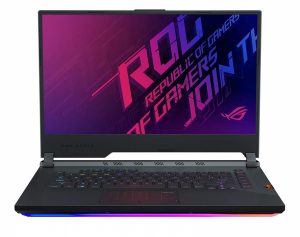 Quick Specs:
Processor: Intel i5, i7, i9 – All 9th gen
RAM: 16 GB Base, expandable up to 32 GB
Hard Drive: SSD, 1 TB
Lightweight: Somewhat
First, on the list on the two gaming laptops we will include on this list, is the Asus ROG Strix Scar III. Long awkward names aside, this laptop packs some SERIOUS internals that can even rival all the existing music production laptops in this list.
The processor comes in three forms, all 9th gen, depending on your choice. The most basic you can get will be an Intel i5, no issue, but the best one comes as an Intel i9. This is one of, if not the, best processors a laptop could ever have.
On the memory side of things, it carries around a 16 GB base, and it is expandable for up to 32 GB. A 1 TB, SSD storage capacity lets you keep up your list of songs without worrying about where to put them.
The Asus ROG Strix Scar III, however, leans over to the heavier side, at least compared to others on this list. Having heavy internals will result in heavy builds, so it is not as lightweight. It is quite sturdy, however, which makes up its weight.
If you know Hudson Mohawke and you are familiar with his music, do know that he is a huge fan of the Asus ROG series and recommends music producers and DJs to try it out. They all say the same thing: that it almost feels like they are working on a desktop when using this machine – it is that good!
The price is on the steeper side, though, so buy at your own risk. But hey, if you like producing music while fragging players on the latest shooting game available in the market, then this one is definitely up your alley.
Still Hanging On – MacBook Air (2019 model)
Quick Specs:
Processor: Intel Core i5, Dual Core
RAM: 8 GB to 16 GB
Hard Drive: SSD, with 128 GB to 1TB capacity
Lightweight: Yes
Apple's second entry in our list of the best laptops for music production goes further down, as the 2019 model of the MacBook Air is not as strong as the MacBook Pro.
Wait, you might be thinking, "If it's not as strong, then why is it on the list?" Well, we said it's not as strong as the newer MacBook Pro model, but it is still hella strong, compared to other laptops in the market.
The new modern version of the MacBook Air boasts a new screen display and powerful internals, protected by Apple's trademark aluminum build. As always, the Macs are always good for music production, but you might need to get yourself some port hubs for this laptop – its 2 Thunderbolt 3 ports are not compatible with a lot of music equipment.
If you are on the macOS ecosystem, but you don't have as big of a budget to afford its beefier cousin, then the MacBook Air is available for your music production needs.
You Can Play Fortnite with It Too, Part 2 – MSI GF63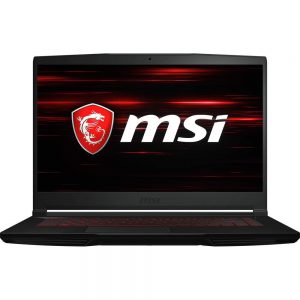 Quick Specs:
Processor: Intel i5, 9th gen – i7 8th gen, Hexa Core
RAM: 8 GB (upgradeable, up to 64 GB)
Hard Drive: 256 GB SSD, SATA HDD
Lightweight: Somewhat
The second entry on our gaming-laptop-turned-music-production-laptop is the MSI GF63.
When you hear the letters MSI on the tech world, you'd know they give out good specs for a good price. The MSI GFS3 isn't any different. While it stays in the 'mid-range' list of MSI's behemoths, it still gives out a heavy punch with its strong internal components.
Yet mid-range is a funny thing to call it given its specs.
Models range from having a strong i5, 9th gen processor up to an even stronger i7 8th gen Hexa Core. Bumping it up to the Hexa Core processor gives it an additional 40% increase in performance, perfect for running all your music programs without expecting and slow responses.
One of the best things about this laptop is it can grow as your music production grows – the laptop has an upgradeable RAM, which can reach a whopping 64 GB.
Storage capacity runs on a 256 GB SSD as your primary drive C, and an additional SATA HDD drive for storing your files.
The GF63 is also boasting its thin, bezel display, allowing you to see everything on screen perfectly. Because of the way this laptop is built, you can expect somewhat of a lightweight build than most gaming laptops don't have.
So if you fill that you want to widen your horizons in terms of producing your music, know that the MSI GF63 can grow alongside you.
Proving that They Can Enter Any Niche – Samsung Notebook 9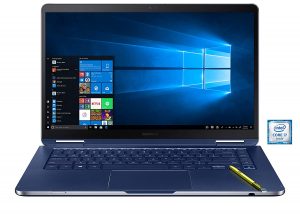 Quick Specs:
Processor: Intel i7 – 8550U
RAM: 8 GB to 16 GB
Hard Drive: SSD, with 256 GB to 512 GB capacity
Lightweight: Yes
Another 2-in-1 laptop on our list is Samsung's entry in the best laptop for our music production line.
If you are looking at a MacBook Pro alternative, then look no further than the Notebook 9. It is monster specs are nothing to scoff at, as this laptop can compete with our number one contender – even surpassing it in some aspects. Not only that, but this one also has a much lower price tag, making it a strong placer in our list.
Proving that they can stand toe-to-toe with the big names, the Samsung Notebook 9 carries an impressive Intel i7 – 550U processor. This enables it to dish out strong performance levels in a smooth manner.
Its memory starts from a so-so 8 GB but can be upgraded to 16 GB, handling most program issues with ease. A whopping 256 GB that can be upgraded up to 512 GB of SSD storage space is just right for that massive list of songs you are preparing to play through.
It also is incredibly light, probably because it functions as a 2-in-1 laptop.
The only downside and its greatest flaw is that the Notebook 9 does not have a very good keyboard. It feels a bit cheap in this regard. But nonetheless, the Samsung Notebook 9 is a powerhouse that you should check out.
I Can't Believe That This is an Ultrabook – Acer Swift 3
Quick Specs:
Processor: Intel i3 – i7, Dual Core
RAM: 4 GB to 8 GB, DDR4
Hard Drive SSD, with 128 GB to 256 GB capacity
Lightweight: Yes
It's a budget Ultrabook.
See the paradox in that sentence? We can't believe that the words "budget" and "Ultrabook" will come together in one cluster of words, but apparently, Acer made it happen. Looking at it objectively, this is the perfect beginner-level gear.
Technically a hybrid of the economically-friendly Acer components and the chassis of the powerful Acer Swift 7, the Acer Swift 3 can put other modern laptops to shame with its lightweight yet budget-friendly build.
But wait, the phrase "economically-friendly" might be a bit of a misnomer; what we truly meant was they can be considered as top-of-the-line technology that is available at a price tag that won't burn holes through your wallet. Not convinced? Well, how about if we tell you that the Swift 3 towers over the old MacBook Air in almost all aspects. Yes, in ALMOST ALL aspects, which, of course, includes the price. Too bad it doesn't run on macOS.
Processor-wise, it did cut corners and had quite a low core and threading function for an Ultrabook, only having an Intel Dual Core i3 – i7 processor, unlike most of the laptops on this list.
RAM also took a bit of a hit, as the maximum capacity goes up to only 8 GB, so don't expect any massive multitasking or the machine might slow down a bit. The Hard Drive is okay though, up to 256 GB SSD capacity should prove useful for storing songs that you would want to practice on.
Because it does not contain heavy internals, expect the Swift 3 to be lightweight, like an Ultrabook should.
It does, however, lack the Ultra HD graphics that almost all Ultrabooks are looking for. But well, if you are going to use it for solely your music production stuff, then by no means, go for the Acer Swift 3.
So if you are a beginner
Bonus Stage!
As we would like to impart you with more choices for music production laptops, we've scoured across the internet for brands that are not as big as the ones on the main list.
Remember, these ones are not to be scoffed at. They are very powerful tools for music production and can provide you with the same prowess as the known ones, probably more!
So buckle up and check out these two laptops that might interest you if going mainstream isn't your thing.
Created Just for This Specific Purpose – PCAudioLabs MC Mobile 10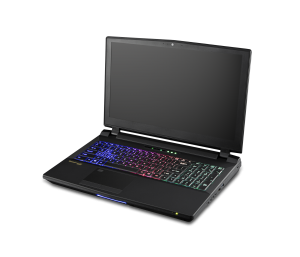 Quick Specs:
Processor: Intel Core i7 – 9700K, 9th Gen
RAM: 16 GB to 64GB, DDR4
Hard Drive: SSD, 250 GB m.2; 1 TB Audio Drive
Lightweight: Somewhat
The next generation in the line of the fantastic PCAudioLabs series, this laptop has such powerful hardware, you'd feel like you are looking at a desktop set-up for someone who specifically works on the digital arts.
It has an Intel i7-8550U octa-core processor, which makes multitasking with different music programs a cinch, preventing unnecessary lag.
It also has an expandable RAM that reaches up to 64 GB, which also adds up with the multitasking music producers and DJs need when it comes to handling their songs.
Storage-wise, the operating system for this laptop sits on a 250 GB SSD, further adding to your ability to multitask without the risk of your own OS slowing you down. It also comes with what they call an "Audio Drive," which lets you store additional data, totaling 1 TB.
Add in Thunderbolt 3 slots, 6-in-1 card readers for whatever card you are using, and it runs on an actual video card, the Nvidia GeForce RTX 2060 6 GB, instead of an integrated GPU, and you have the almost-perfect music production machine.
And there is actually a reason why we mentioned the video card: this laptop created specifically for music production, music videos included.
For a long time now, PCAL had always been delivering quality set-ups for audio and video purposes, and the new MC Mobile 10 is their latest creation that delivers a breakthrough experience for those in the field. A lot of professional music producers are working with this gargantuan beast, and they all sing praises, pun intended.
It is not without a downside, though, as powerful hardware tends to be on a bit of the heavy side, at least compared to the other ones on this list. Also, as this is made for professional use, the price tag on this is also on the more expensive side of the spectrum.
Did We Mention Fortnite? – Eluktronics Pro-X P955ER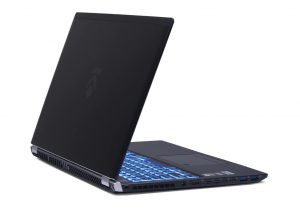 Quick Specs:
Processor: Intel Core i7-8750H, Hexa Core
RAM: 64 GB DDR4
Hard Drive: SSD, 2TB Ultra Performance PCIe
Lightweight: Yes
The last entry on our gaming laptop list is the Eluktronics Pro-X P955ER. Last, but definitely NOT the least.
With a build like this and a very competitive price tag, this laptop basically is the strongest gaming laptop on our list.
The P955ER laptop borders on being an Ultrabook when you take a look at it. This can be seen with that thin aluminum chassis that goes along with its subtle, professional look, commonly found in most Ultrabooks.
Gear-wise, it is an understatement to call this machine "strong."
To start off, the Eluktroniks Pro-X P955ER carries a whopping 64 GB DDR4 RAM on-set. No memory upgrades needed here, as it already has a VERY strong base RAM that it puts most of these laptops to shame.
It uses an Intel Hexa Core i7-8750H as a processor, which can handle most of your music production programs with no hassle at all.
Storage-wise, this laptop also comes with a 2 TB SSD, the kind the MacBook Pro sports. For additional storage (for those who feel they can fill up two terabytes for some reason), there is an empty bank that is dock ready for any hard drive modifications you want.
And as mentioned, the Pro-X is almost like an Ultrabook, encasing its internals within the lightweight aluminum casing. It's way lighter than most gaming laptops.
The only downside we see is that the fans are somewhat loud in some cases. If you are producing upbeat, loud music like EDM or rock, then you won't even feel this. But if you are trying to record a ballad, then you might hear some fan vibrations if you did not place your mic a bit further from this machine.
Don't let that drawback stop you, though, as the Eluktronics Pro-X P955ER is something we definitely recommend for those gamer-slash-musicians that wan an extra oomph.
How to Choose a Music Production Computer
All-in-all…
There you go! Those are our candidates for the best laptop for music production list. If you are still unsure of what to buy, do remember that these laptops cater to you, depending on your needs.
Are you fond of using your laptop to do different tasks other than music production? Do you prefer a lightweight one that you can lug around? Or are you more of the desk person but still prefer something to carry without going low on the specs side of things? If you can answer these questions, then you can pick the right music production laptop for you.
After all, at the end of the day, music is only as good as the one who plays it.