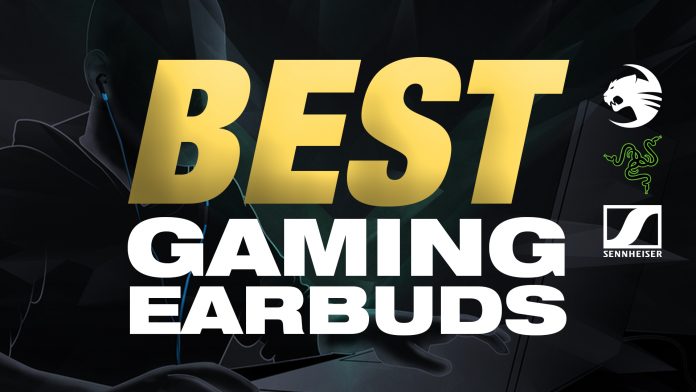 Earbuds have secured a place in gaming because of their versatility. You can use gaming earbuds for a wide variety of platforms, including PC, Xbox Series X, Playstation 5, and Switch. Moreover, earbuds are ideal for mobile gamers since headsets are too bulky to take with you during commutes or travels. As mobile games rapidly advance in terms of graphics, gameplay, and popularity, gaming earbuds are expected to follow the trend.
When choosing a pair of gaming earbuds, the general rule is to consider the quality of the microphone, the comfort of the design, and the quality of the audio signature. Having all these bases covered should result in a listening experience suited for gaming, with powerful explosions and clear dialogues. Latency is also a crucial consideration because some wireless earbuds can exhibit noticeable lag, resulting in an unpleasant gaming experience, especially when using the microphone to communicate with your teammates online.
The market is full of various gaming earbud models that cater to specific needs, so it's important to get an idea of what you need to pick the right product. You can check out our definitive buyer's guide towards the end of this article to ensure you're making a smart purchase.
The most common reason players choose gaming earbuds over dedicated headsets is their lightweight and portable nature. They're also much more comfortable, making them suitable for prolonged gaming sessions without sweating your ears.
However, it's also important to highlight the downside of using gaming earbuds, with the most significant being the inferior sound quality compared to over-ear headphones. The tiny drivers enclosed in earbuds can result in a less immersive gaming experience, but the benefits they offer sometimes outweigh their drawbacks. They're also often much less expensive than other audio devices.
If portability, comfort, and affordability are just as important to you as sound quality, compact earbuds are suitable for you. That's why we've rounded up some of the best gaming earbuds you can get today! Our selections range from the cheapest options to premium alternatives to ensure there's one for your budget and preference.
Razer Hammerhead
Best Gaming Earbuds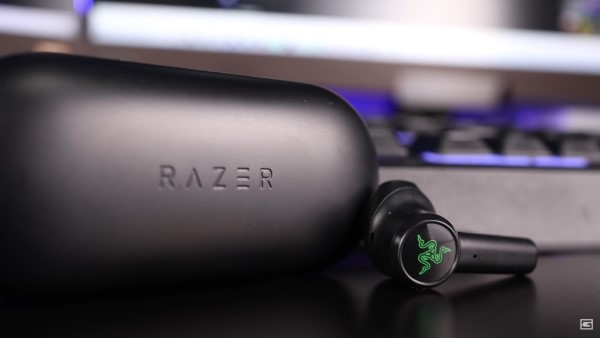 Specifications

Connectivity

Wireless

Frequency Response

20 Hz to 20 kHz

Impedance

32 Ω

Sensitivity

91 dB

Weight

45 g

Microphone

Yes

Battery

275 mAh
Ratings

Design
9
Sound Quality
9
Build Quality
8
Comfort
9
The Razer Hammerhead is a pair of true wireless earbuds designed explicitly for gaming. It features a dedicated mode that significantly reduces audio latency to keep up with the demands of fast-paced games.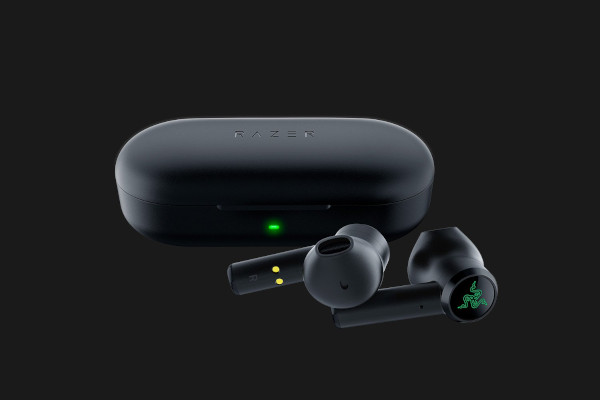 In terms of aesthetics, the Hammerhead earbuds have a very similar look to the first generation of Apple AirPods. It adds a bit of flair to the earbud-and-stem design of the AirPods, boasting a glossy black finish and prominent logos. The package also includes some silicone ear tips that help improve the fit.
The back of each earpiece contains panels that serve as touch-sensitive buttons. You can tap and hold a panel for a split second to play or pause media and answer or end calls. Meanwhile, pressing and holding a panel for two seconds activates the voice assistant. You can also double-tap a panel to skip forward a track and triple tap to replay a track. These controls are pretty easy to remember, but they can take some time to get used to.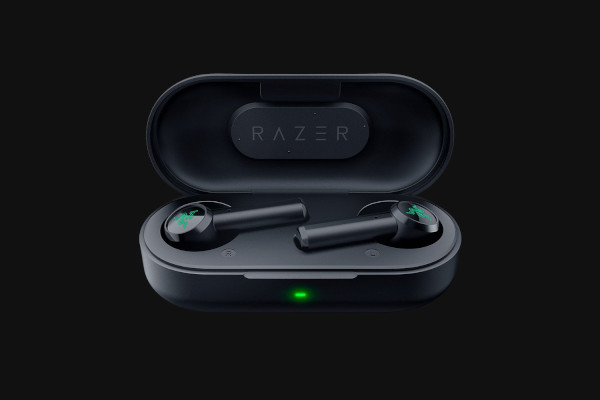 The Hammerhead has a water-resistance rating of IPX4. However, it's still not ideal for heavy workouts or running in the rain. If you want earbuds you can take to the gym, a rating of IPX5 would be preferable.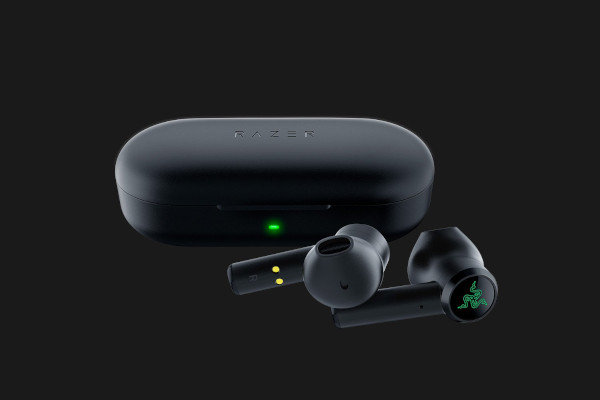 The included charging case is a pill-shaped enclosure with indicator lights on the front and a lanyard hole for the included wrist strap on the left. The Hammerhead is rated to last up to four hours on a single charge, while the case can provide three additional full charges.
Although the Hammerhead lacks an in-canal seal, these earbuds can get relatively loud and deliver a deep bass response. You can even set it at maximum volume when listening to bass-heavy music without a hint of distortion.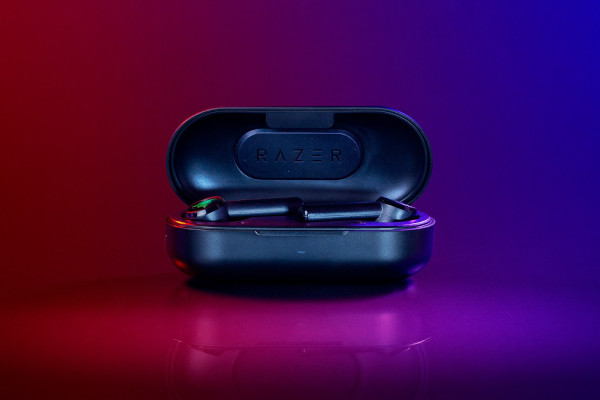 Microphone performance is another strong suit for the Hammerhead. It may pick up a bit of background noise, but your voice should remain clear and prominent. It obviously can't match the recording quality of a dedicated boom microphone, but it exceeds expectations for true wireless earbuds.
Overall, it's hard not to recommend the Hammerhead for gamers who want a pair of discrete true wireless gaming earbuds.
Sennheiser IE 80 S
Best Audiophile Gaming Earbuds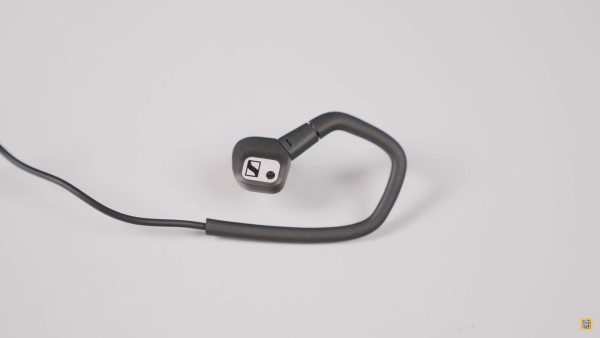 Specifications

Connectivity

Wired

Frequency Response

10 Hz to 20 kHz

Impedance

16 Ω

Sensitivity

116 dB

Weight

18 g

Microphone

No
Ratings

Design
7
Sound Quality
10
Build Quality
9
Comfort
9
The Sennheiser IE 80 S delivers remarkable sound worthy of its hefty price tag. It even has features rarely available for in-ear headphones, including adjustable bass and a wide array of ear tips that ensure you get a snug and comfortable fit.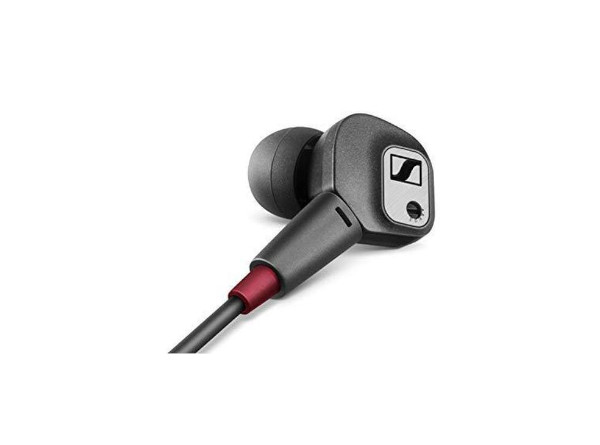 In terms of exterior design, the IE 80 S lacks excitement. It has a matte black cable and earpieces that scream professional but not stylish. It is suitable for those who want a discreet pair of earbuds that produce audiophile-worthy sound.
The IE 80 S doesn't have any in-line controls, but the included cable is removable and can be replaced with a remote one. The removable design of the cable adds to the longevity of the earbuds as cables are prone to wear and tear.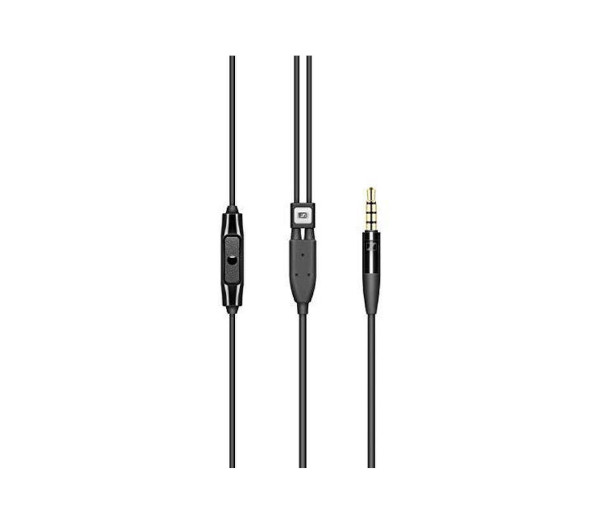 The IE 80 S has an excellent in-ear fit because of its lightweight and compact design. It includes three pairs of foam noise-isolating ear tips and five silicone tips of various sizes to ensure you have enough options to find the right fit. You even get a pair of over-the-ear silicone cable hooks out of the box to further secure the fit and a cleaning tool that helps remove wax buildup.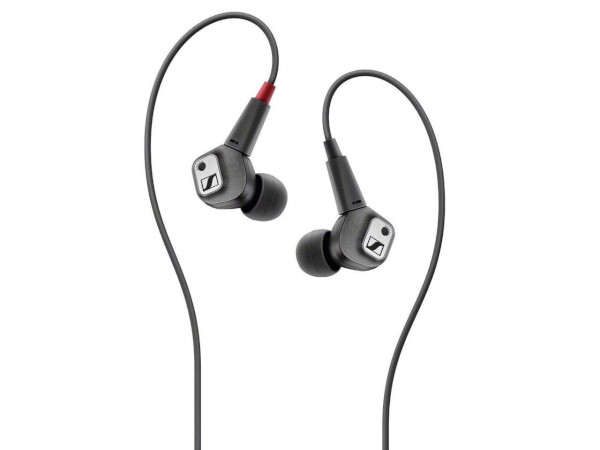 The included cleaning tool doubles as a micro screwdriver that you can use to adjust the bass. Each earbud has a tiny screw on the outer panel that can be turned to add or reduce bass response. The IE 80 S produces subwoofer-like and distortion-free thumps that seamlessly blend with the mids and highs.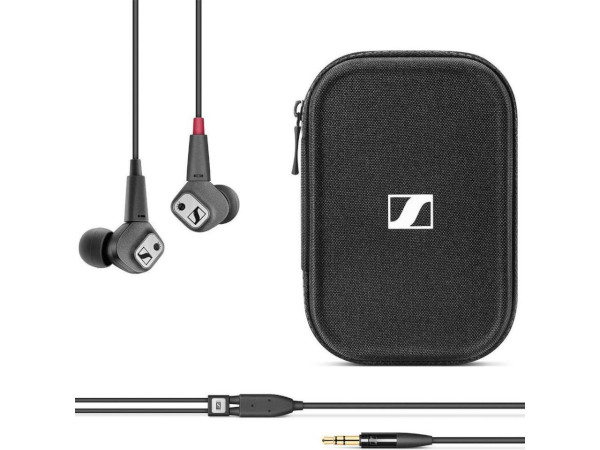 The most significant downsides of the IE 80 S have to do with its counterintuitive design. Adjusting the bass response can sometimes be frustrating because of the tiny screws, and the lack of in-line controls makes it necessary to adjust the volume through the source device. Nevertheless, it stands out because of its stellar sound quality.
Samsung Galaxy Buds Plus
Best Premium Gaming Earbuds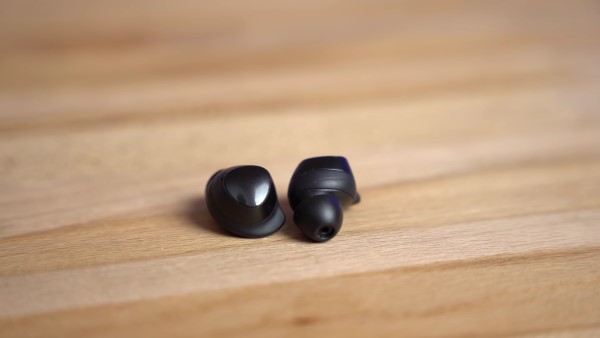 Specifications

Connectivity

Wireless

Frequency Response

20 Hz to 20 kHz

Weight

12.6 g

Microphone

Yes

Battery

270 mAh
Ratings

Design
9
Sound Quality
8
Build Quality
8
Comfort
9
The Samsung Galaxy Buds Plus may be very similar to its previous model in terms of exterior design, but it comes with many improvements under the hood. The clearer microphone quality should attract online gamers, and the extended battery life is excellent for users who travel frequently.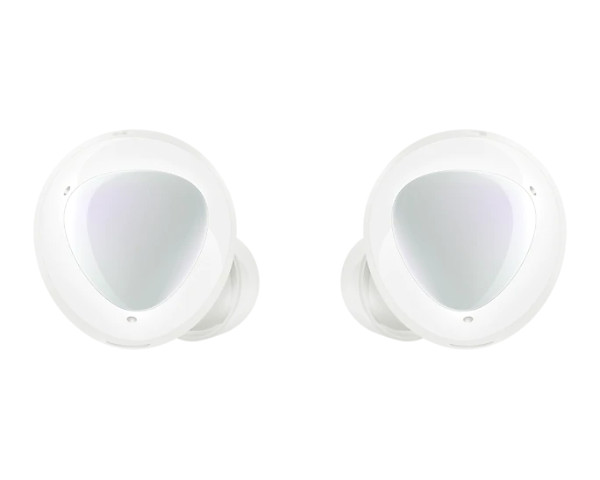 The Galaxy Buds Plus implements a new dual-driver system, which means each enclosure houses a dedicated woofer and tweeter. The audio profile is tuned by AKG and reproduces a consumer-friendly and distortion-free sound. These earbuds come with a charging case that features a glossy finish. Although it collects a lot of fingerprints, it is easy to grip and feels very durable when opened and closed.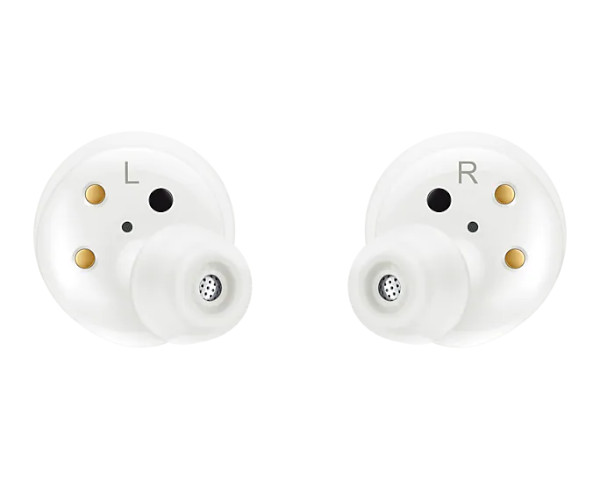 One of the most outstanding features of the Galaxy Buds Plus is the integrated support for Spotify. It gives you direct access to the streaming platform from the earbuds by downloading the Galaxy Wearables application on your smartphone. All you have to do is remap the tapping gesture on the earbuds to receive recommended songs. Unfortunately for iOS users, this feature is currently available exclusively for Android devices.
Downloading the Galaxy Wearables application also gives you access to various other functions, including ambient sound adjustments, software updates, and an equalizer. It also has a dedicated mode for gaming that reduces audio latency when you're playing fast-paced games.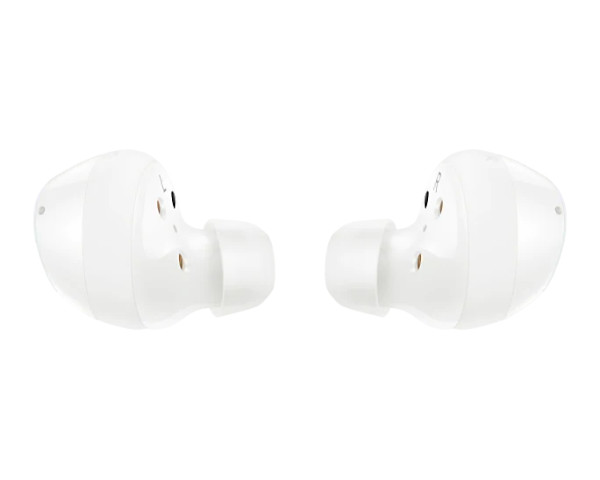 Most true wireless earbuds draw flack for their lackluster battery life, but the Galaxy Buds Plus manages to exceed expectations. These earbuds are rated to last up to 11 hours of playtime on a single charge. Moreover, the case gives you one extra charge cycle to endure long road trips or plane rides.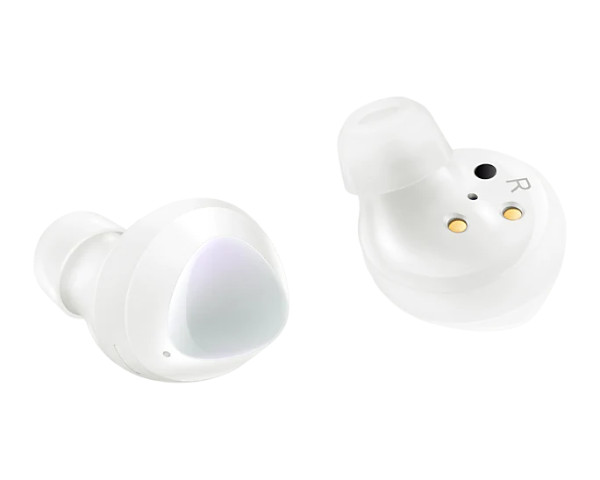 In terms of sound quality, the Galaxy Buds Plus has a slight elevation in bass response. This calibration is ideal for gaming as it makes every explosion and gunshot sound feel more realistic. However, the bass tends to overpower the mids and highs, making instrumental tracks seem lacking in detail.
Passive noise isolation is another strong suit for the Galaxy Buds Plus. These earbuds come with an array of ear tips so you can find a snug fit out of the box.
Overall, the Galaxy Buds Plus is one of the few true wireless earbuds suitable for gaming.
1More Triple Driver
Best Multi-Driver Gaming Earbuds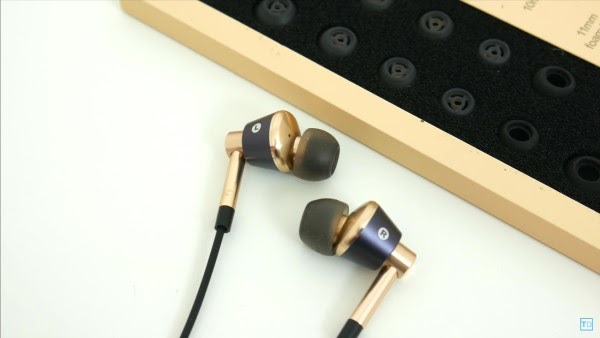 Specifications

Connectivity

Wired

Frequency Response

20 Hz to 40 kHz

Impedance

32 Ω

Sensitivity

99 dB

Weight

18 g

Microphone

Yes
Ratings

Design
9
Sound Quality
9
Build Quality
8
Comfort
8
This earbud is known as the 1More Triple Driver because it uses three different drivers to deliver optimal listening experiences. It has a distinct dynamic driver coupled with two balanced armatures, all working to exude accurate sounds.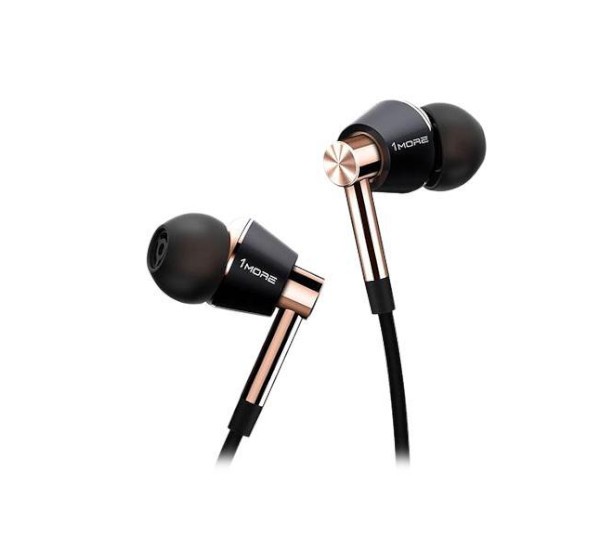 Certified by THX, the Triple Driver lets you control volume and talk to your teammates without cross-talk. And, you don't have to worry about background static anymore. These are possible because of its premium MEMS microphone.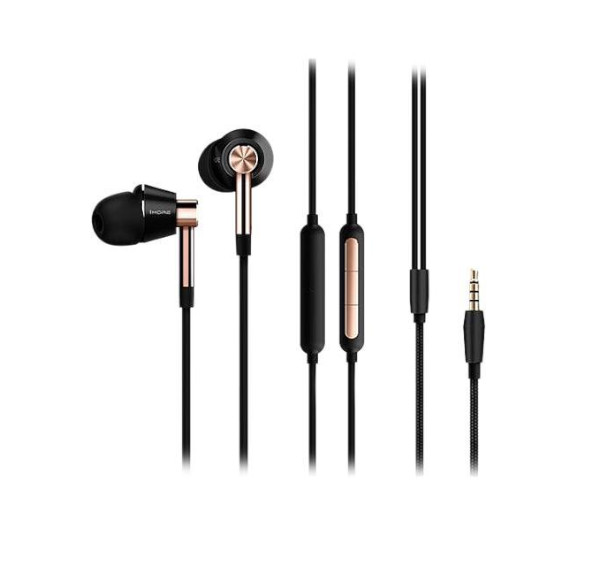 In terms of durability, this gaming earbud is a fiend. The body is made of aluminum alloy, while its cable's interior is built with enameled copper placed inside a Kevlar fiber. Unless you're cutting it deliberately with scissors, you don't have to worry about breaking the cables.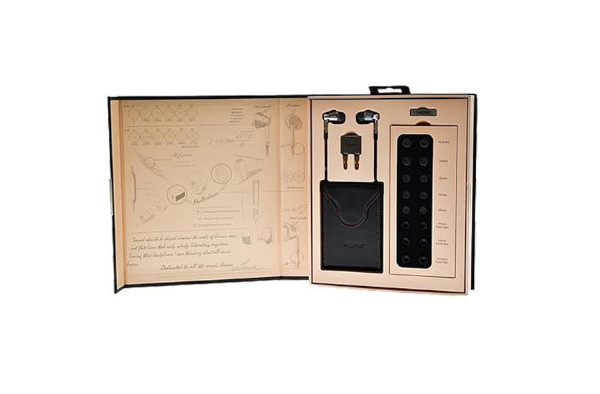 The package is neatly arranged in an aesthetically pleasing box and comes with three sets of foam ear tips, six sets of silicone ear tips, and an attractive storage case. The brand promises a full-range sound that is well-balanced on the highs, mids, and bass.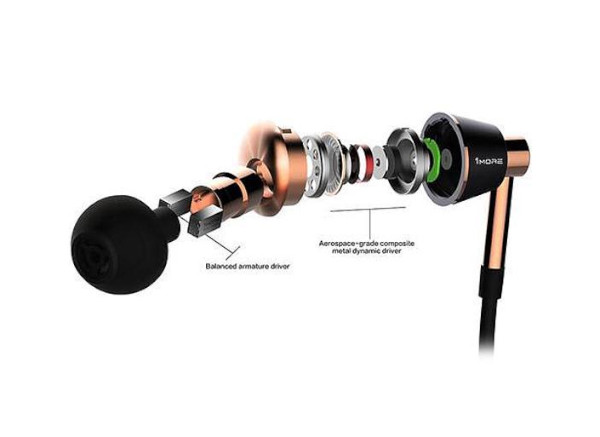 Because of its astonishing features, the Triple Driver is worth shelling out your hard-earned money for. If you don't mind buying and changing batteries for your earbuds, 1MORE's product is a great gaming accessory you can check out.
Turtle Beach Battle Buds
Best Gaming Earbuds with Boom Mic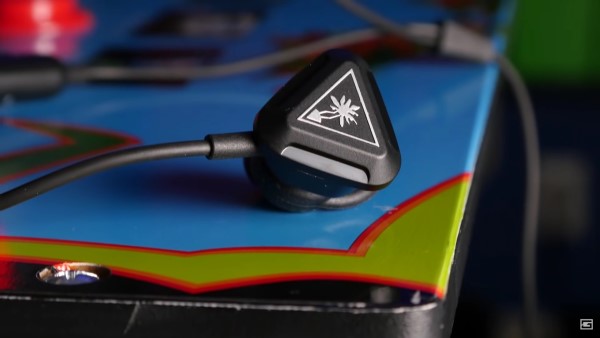 Specifications

Connectivity

Wired

Frequency Response

20 Hz to 20 kHz

Weight

22.7 g

Microphone

Yes
Ratings

Design
8
Sound Quality
8
Build Quality
9
Comfort
8
The Turtle Beach Battle Buds are a versatile pair of gaming earphones built to work on almost any platform. It is an excellent headset under $100 for the PS4, Switch, and Xbox One. It provides a great combination of comfort and sound quality whether you are using them on your daily commute or in the comfort of your own home.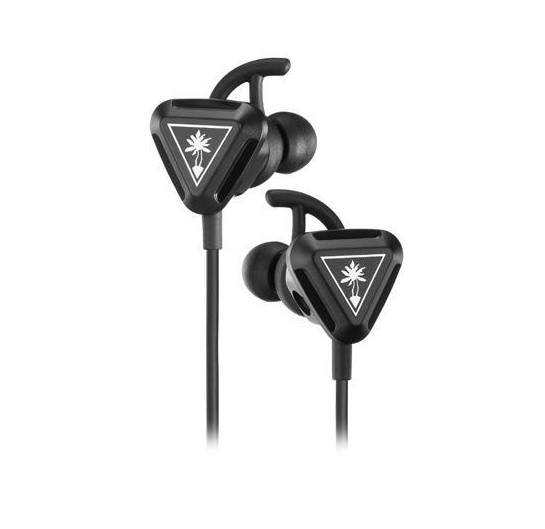 The Battle Buds come with a detachable high-sensitivity boom microphone that transmits your voice clearly to enhance in-game communication. In addition, the multifunctional inline controller features master volume control, mic mute, and a multifunction button on supported devices.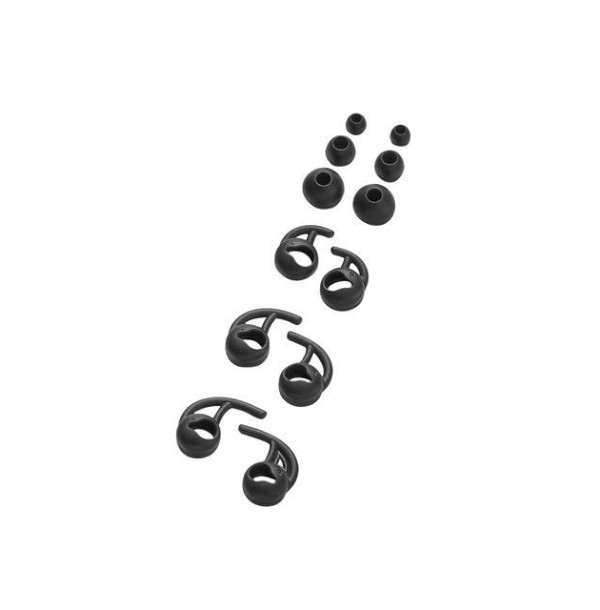 The lightweight and comfortable earbuds come with three pairs of interchangeable ear-tips with stabilizers that allow you to play for hours without irritating your ears. They certainly make a strong case as one of the best affordable gaming earbuds on the market.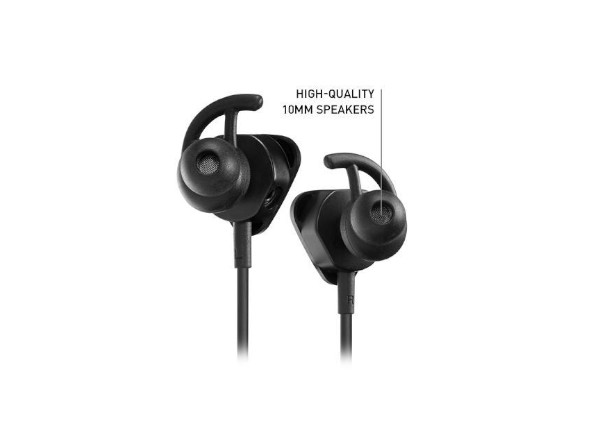 Turtle Beach has an excellent reputation with gamers for providing headsets with outstanding sound quality and comfort, and it carries over to the Battle Buds. So prepare to say goodbye to bulk and hello to comfort.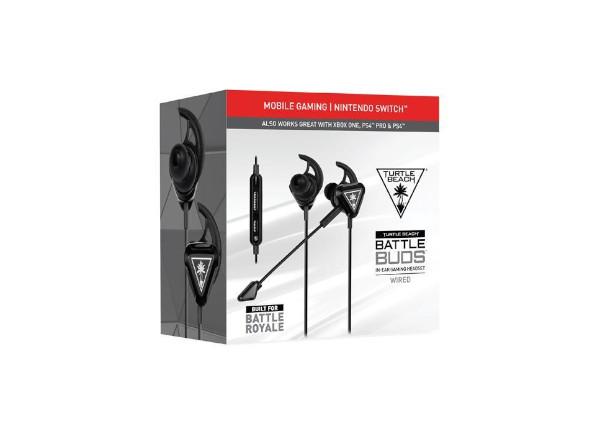 When it comes to gaming online, no matter your platform, these buds will be your best friend. The drivers produce sounds ranging from clear highs to deep bass that are so important for those who want to enhance their gaming experience.
Linsoul KZ ZS10 Pro
Best Hi-Fi Gaming Earbuds
Specifications

Connectivity

Wired

Frequency Response

7 Hz to 40 kHz

Impedance

24 Ω

Sensitivity

111 dB

Weight

32 g

Microphone

No
Ratings

Design
7
Sound Quality
9
Build Quality
9
Comfort
7
The Linsoul KZ ZS10 Pro earbuds feature high-quality and durable aluminum and imported resin enclosures. If you are not a fan of flashy earbuds, then this pair may not be for you. Since the materials used are solid, they are also a bit heavy compared to other earbuds on this list. However, the fits still stay comfortable, and wearing them for hours is no issue at all.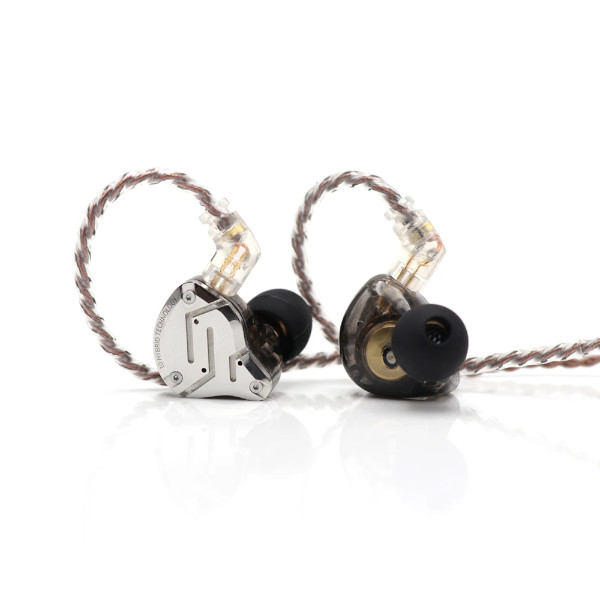 Sound-wise, the KZ ZS10 Pro earbuds are powered by 4BA 1DD Hybrid drivers. These are the upgraded version of its predecessor and are capable of producing top-notch audio. It boasts powerful bass, clear mids, and well-balanced highs.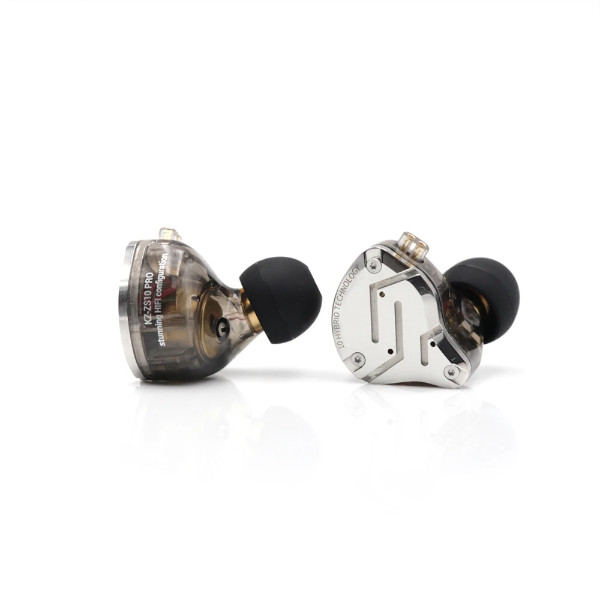 In addition, the audio signature is balanced, with all frequencies easily discernible. Gaming with these earbuds is such a treat as you will experience a sound quality fit for action-packed music themes.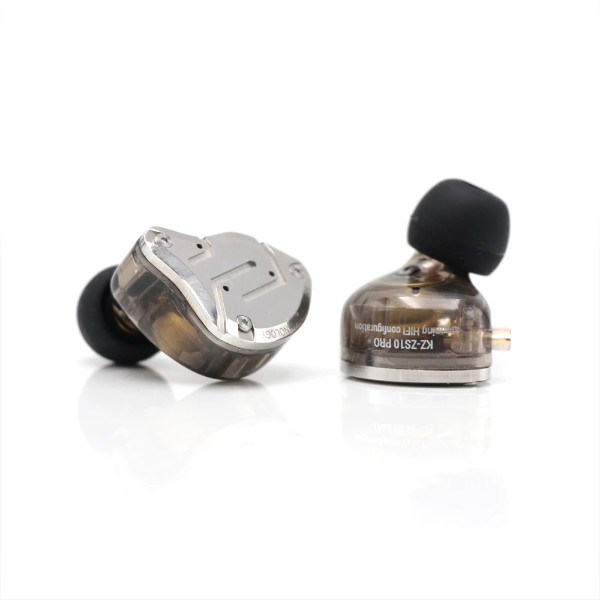 Another advantage of these earbuds is that the cables are detachable and easily replaceable. Most earbuds suffer from torn wires, and unfortunately, replacements are not common.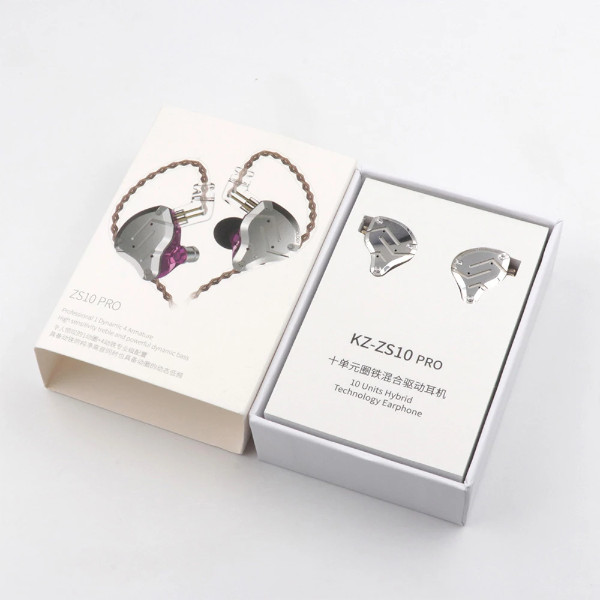 So perfectly working drivers will get disposed of since the cables are already busted. Good thing that KZ ZS10 Pro is designed like a tank, so if your wire encountered some unfortunate accident replacing them is super easy.
Bose QuietComfort 20
Best Noise-Canceling Earbuds
Specifications

Connectivity

Wired

Weight

43.9 g

Microphone

Yes
Ratings

Design
7
Sound Quality
9
Build Quality
8
Comfort
8
The Bose QuietComfort 20 is a pair of compact earbuds that provide stellar active noise cancellation without compromising sound quality and comfort. It is the perfect audio solution if you want to stay zoned out while studying or traveling but don't want to wear bulky headphones.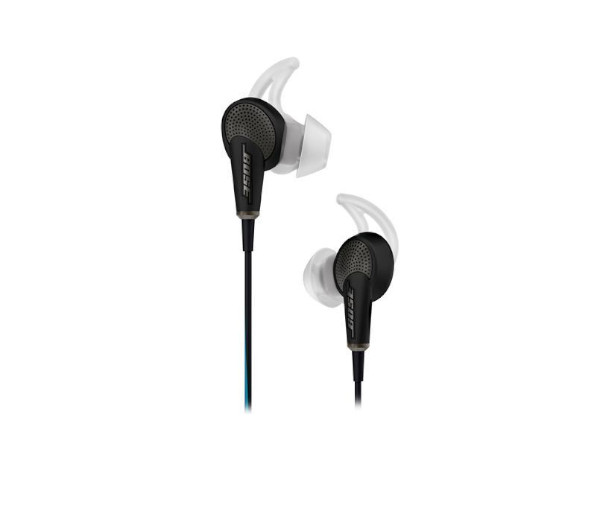 The QuietComfort 20 doesn't come without its fair share of drawbacks. Most notably, it has a rather steep price that is likely to turn off budget consumers. Moreover, the integrated battery that powers the active noise cancellation feature isn't replaceable. Despite its downsides, this pair of earbuds undoubtedly offers the best noise-canceling capabilities among in-ear headphones.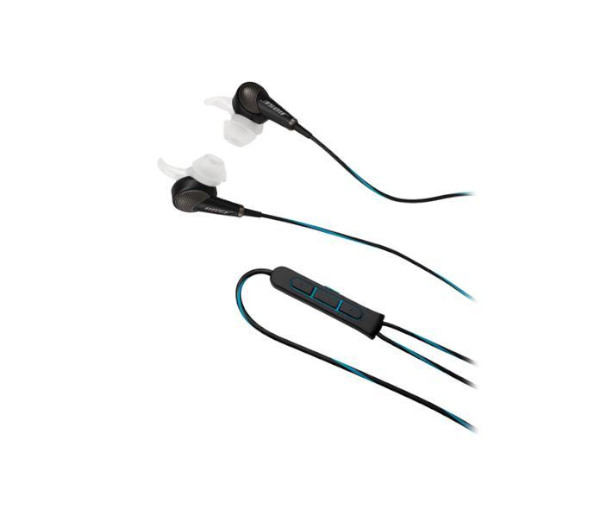 Unlike most earbuds, the QuietComfort 20 features a design that lets it rest loosely in your ears instead of being jammed into your ear canal. It is also very lightweight and comfortable to wear for hours on end.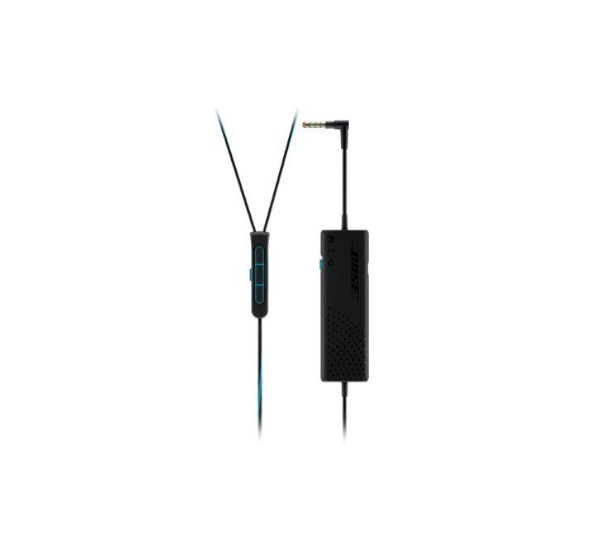 The QuietComfort 20 follows a proprietary design that integrates two microphones to monitor external noise. It also comes with various pairs of flexible ear tips with wings that brace themselves against the cup of your outer ears to ensure a snug fit. They effectively muffle a lot of ambient street noise, but they can't completely drown out the hustle and bustle of a busy subway.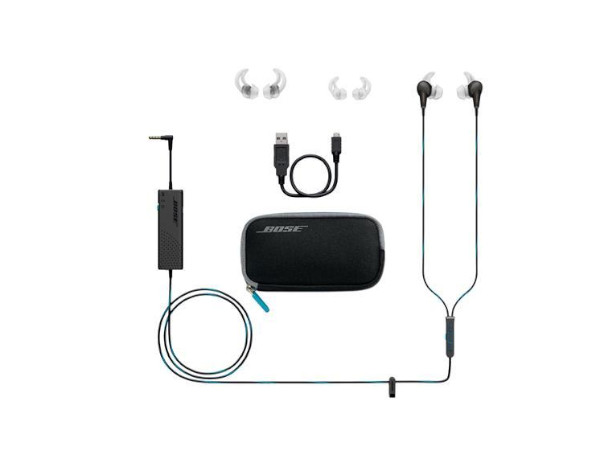 The integrated battery pack is embedded in a control pod on the cord, which significantly adds to the heft and footprint of the earbuds. Nevertheless, it can easily fit in your pocket or backpack without being bothersome.
The QuietComfort 20 also has secondary in-line controls for adjusting the volume. It contains the microphone and a switch for enabling a mode that ramps down noise cancellation so you can hear the outside world or converse with the people around you.
Although the QuietComfort 20 is not explicitly designed as a pair of gaming earbuds, it produces an audio signature suitable for that purpose. The bass is powerful but not overpowering, allowing for clear sound effects and dialogue.
KLIM Fusion
Best Budget Gaming Earbuds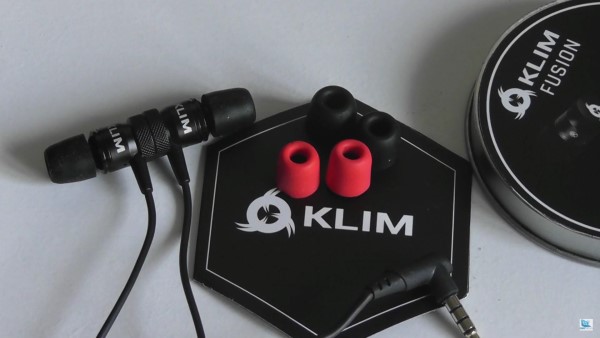 Specifications

Connectivity

Wired

Frequency Response

15 Hz to 21 kHz

Impedance

16 Ω

Sensitivity

98 dB

Weight

20 g

Microphone

Yes
Ratings

Design
8
Sound Quality
8
Build Quality
8
Comfort
8
The KLIM Fusion is a stylish and affordable pair of gaming earbuds. It comes with a microphone and intuitive in-line controls that make it easy to take calls.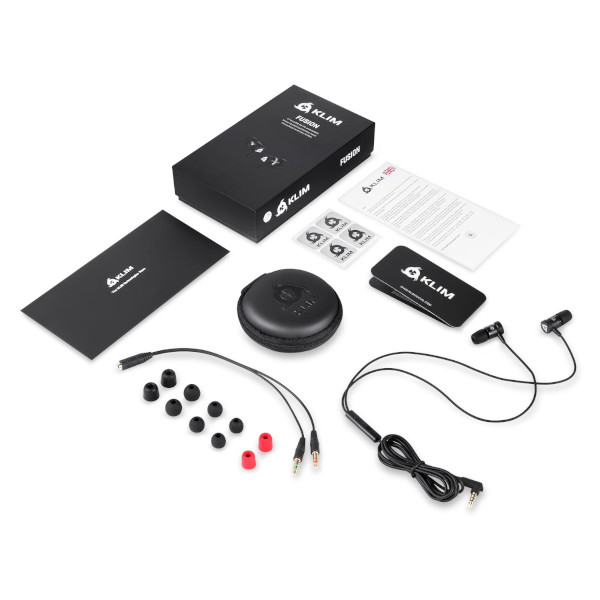 They also offer excellent sound quality for an affordable price, so this product is an ideal pick if you are on a tight budget.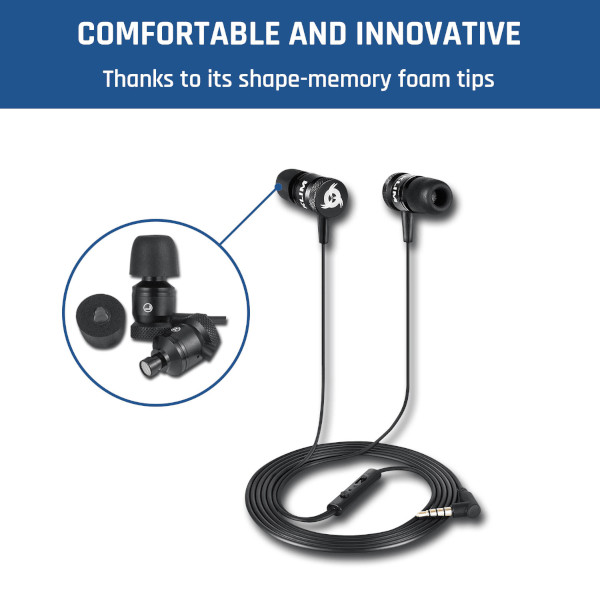 These earbuds are fitted with memory foam that retains the shape of your ear for a perfect fit. Since it fits so well, they also boast passive noise-isolating properties. Since memory foam reshapes according to the shape of your ear, it makes these earbuds extraordinarily comfortable and prevents discomfort even when used for hours.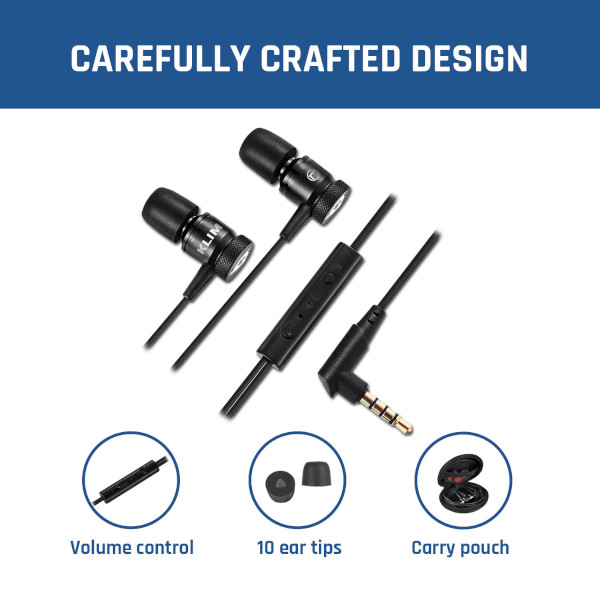 Sound quality is what good earbuds are all about, and the Fusion earbuds don't disappoint. You can use these earbuds to play games, listen to music, or watch movies without any crackles, bass issues, muffling, or echoes.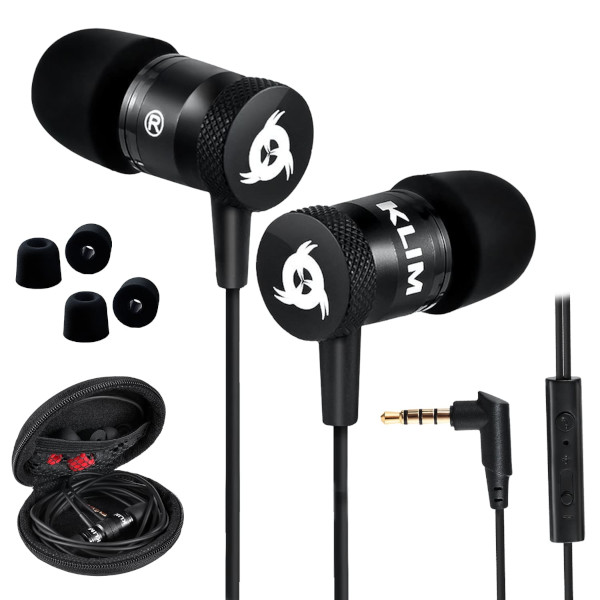 These earbuds come with six different extensions in three different sizes, a double jack cable, and a durable storage pouch. They are highly durable and have a five-year warranty to protect your investment.
HyperX Cloud
Best Portable Gaming Earbuds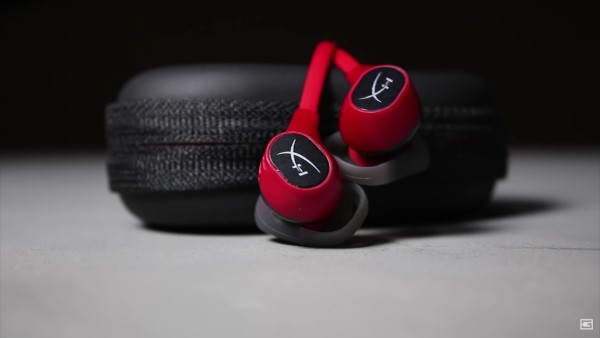 Specifications

Connectivity

Wired

Frequency Response

20 Hz to 20 kHz

Impedance

65 Ω

Sensitivity

116 dB

Weight

19 g

Microphone

Yes
Ratings

Design
8
Sound Quality
8
Build Quality
7
Comfort
8
The HyperX Cloud gaming earbuds come with an angled plug and rubberized, tangle-free cable that makes this pair ideal for gaming on the go.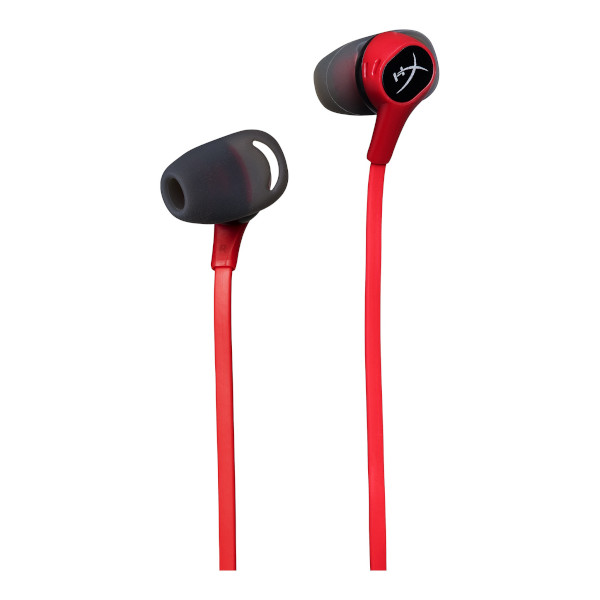 The package includes three sizes of silicone ear tips that are incredibly comfortable and make them great for lengthy gaming sessions. These earbuds block out ambient noise, and the enhanced bass and crystal-clear high, mid, and low tones provide an immersive in-game audio experience.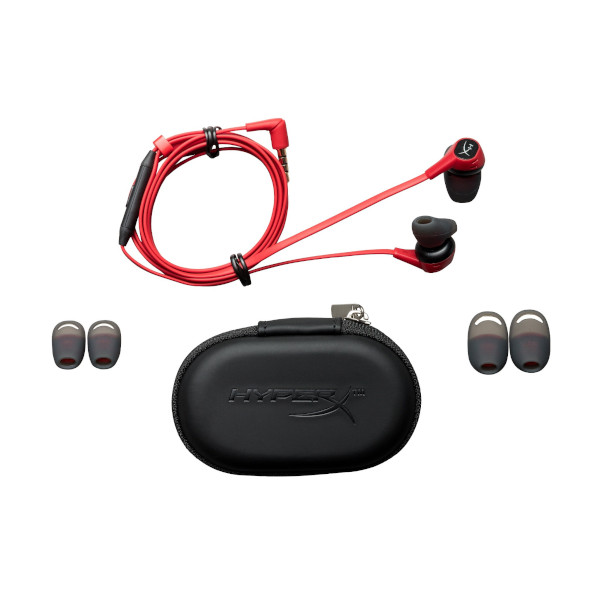 The slim in-line mic has a multi-functional button that makes it easy to communicate with other players and is convenient for discreet in-game chats and phone calls. These earbuds also come with a convenient travel case and a much-appreciated two-year warranty.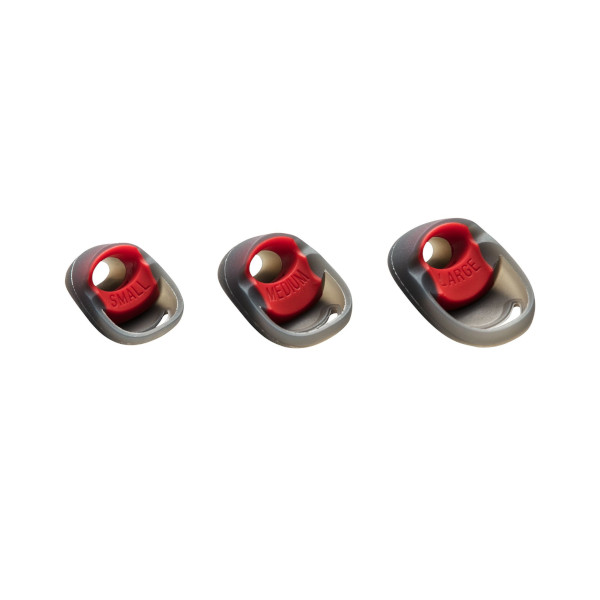 The glistening red-colored headphones offer tremendous insight into the detailing of this great solution. These earbuds are designed to provide exceptional audio quality, precise controls, and effortless versatility, along with their aesthetically pleasing build.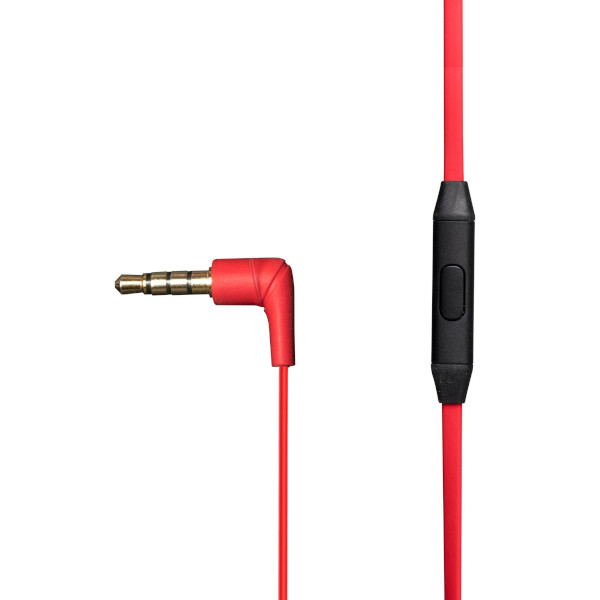 Having these earbuds in hand can go a long way in making handheld gaming more immersive. Even the tiniest soundbites will be picked up by these earbuds, making them a fantastic solution for active listeners.
Logitech G333
Best Discreet Wired Gaming Earbuds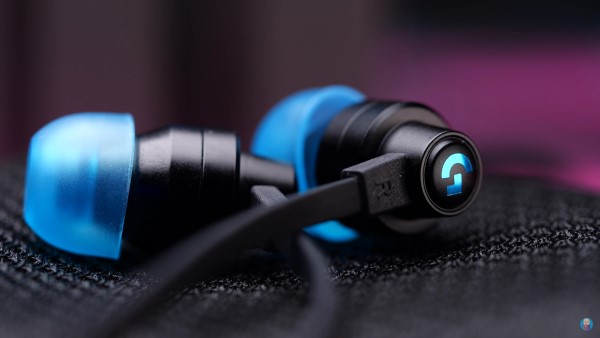 Specifications

Connectivity

Wired

Frequency Response

20 Hz to 20 kHz

Impedance

24 Ω

Sensitivity

111 dB

Weight

19 g

Microphone

Yes
Ratings

Design
8
Sound Quality
7
Build Quality
8
Comfort
8
The Logitech G333 is a versatile pair of earbuds that work with virtually any gaming device and comes in various appealing color schemes. While it doesn't perform up to par with some of our premium recommendations when it comes to sound quality, it is more than enough for casual gaming.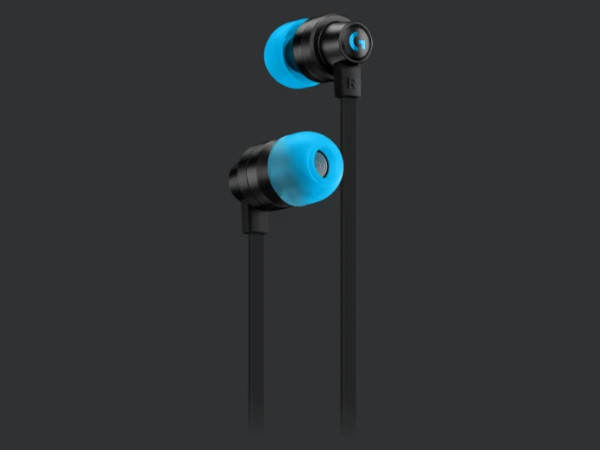 The G333 includes a USB Type-C adapter that comes in handy for smartphones without headphone jacks. It also has a decent microphone that records your voice clearly for effective in-game communication.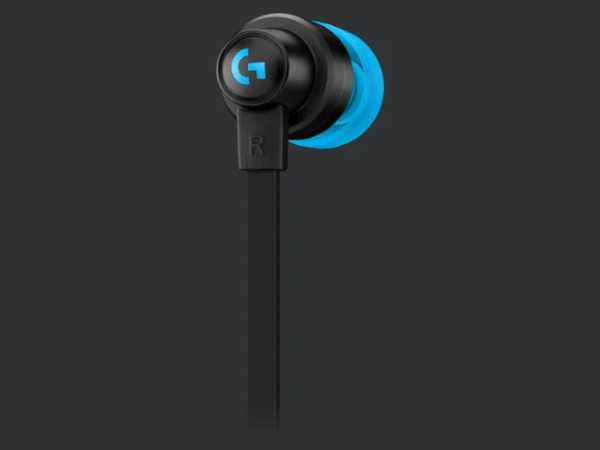 Where the G333 falls short is in the aspect of bass response. You can easily find similarly-priced wired earbuds that deliver more powerful bass. Nevertheless, the overall sound signature is well-balanced and exhibits minimal distortion in any frequency.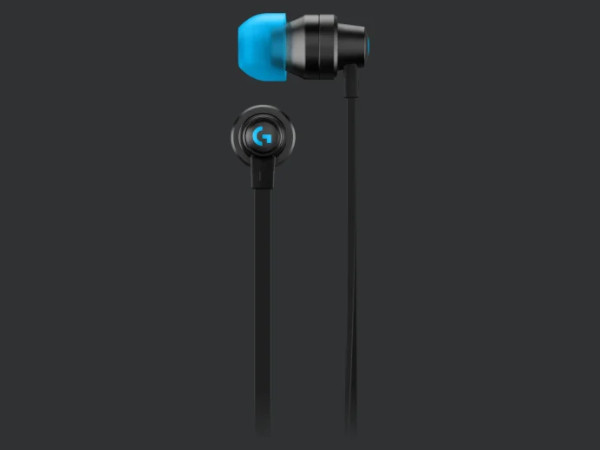 The G333 is available in black with blue ear tips, white with lavender ear tips, and purple with yellow ear tips. It also has an exclusive colorway inspired by the virtual girl group K/DA. The earpieces are made of aluminum and feature discreet logos on the back. They are connected via a flat cable that effectively prevents tangling when you store the earbuds in your bag or pocket.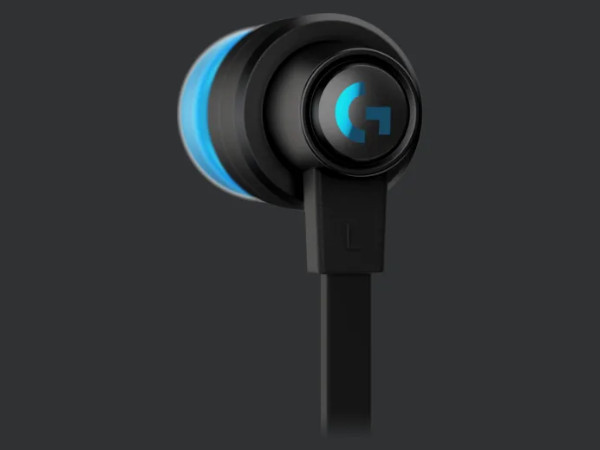 The G333 features a three-button in-line remote control for adjusting the volume and taking calls. Meanwhile, the pinhole microphone sits a few inches below the right earbud. The package also includes three sets of silicone ear tips of various sizes to ensure you get a comfortable and secure fit. All the accessories fit in the compact mesh zip-up pouch that you get for no additional cost.
The integrated microphone is perfectly suitable for in-game communication. Your voice should have much more detail than what you usually get with other pinhole microphones. However, it doesn't block much ambient noise, so it may pick up background sounds from something like a loud computer case fan.
Each earbud houses two dynamic drivers that separately provide bass and treble instead of covering the full audio range with a single driver. It may not have powerful bass, but it handles low frequencies without distortion. So if you play games like Fortnite, you can easily detect nearby footsteps, rustling grass, or distant gunshots using the G333.
Overall, the G333 is a solid set of gaming earbuds with decently balanced audio. The microphone is also quite remarkable compared to its pinhole counterparts.
Buyer's Guide: Choosing the Right Pair of Gaming Earbuds
The wide array of gaming earbuds on the market can make it too intimidating for some consumers. While they have been deemed inferior to their over-ear counterparts, some earbuds have developed sound signatures and features that close the gap and make them legitimate alternatives to full gaming headsets.
The last thing you want to do is waste your hard-earned money on a pair of earbuds that don't meet your expectations. It takes quite a bit of research to find a product that suits your needs and preference, which is why we did all the work for you. This definitive buyer's guide highlights some of the factors you should consider before buying a pair of gaming earbuds.
Gaming Earbuds Compared to Regular Earbuds
It is crucial to establish the distinction between gaming earbuds and ordinary earbuds. While they are marketed as two contrasting audio devices, they are largely similar but share a few differences. Most notably, gaming earbuds have a unique sound signature that makes them suitable for video games. They also have exterior designs geared towards gamers, which means they sometimes tend to be flashier and bulkier than regular earbuds.
While having an in-line microphone is a luxury for regular earbuds, they are considered necessary for gaming earbuds. Communication is an essential component in most online games, so having a microphone handy is essential.
Why Some Users Prefer Gaming Earbuds Over Headsets
Although gaming earbuds undoubtedly lag behind dedicated headsets in terms of sound quality, they have notable upsides that make them worth choosing over headphones. The audio signature of these compact devices has improved significantly over the years, and most of our recommendations above offer a balanced and well-rounded gaming experience. Gaming earbuds are also much more discreet and portable than gaming headsets, which is why users who travel or frequently commute often prefer them. You may lose the stellar gaming immersion and superior sound quality you get with bulkier gaming headsets, but it all boils down to your lifestyle and preferences.
Here are some of the other reasons why earbuds are preferred over headsets:
Ease of Use
Headsets are considerably bigger and heavier than earbuds, but they also take much longer to get up and running. You need to adjust the sound profile, check the power, and prop the cord somewhere if you're not using a wireless type.
On the other hand, there's almost no setup involved with a pair of gaming earbuds. Just take it out of the pouch, connect it to your device, and start listening. However, some users find the two-cable design of earbuds a bit of a hassle.
Versatility
When it comes to versatility, gaming earbuds are always superior to over-ear headphones. You can use earbuds virtually anywhere without having to worry about dropping them accidentally. Plus, it's easy to zone out with a good pair of noise-isolating earbuds, empowering mindfulness.
While it's true that you can find many versatile headsets nowadays, like earbuds, versatile headsets can perform well in any setting, but you might feel a bit awkward using them. Picture lifting weights while wearing a bulky headset. Sprinkle all the works – flashy lighting, radical design, and custom decals. The whole ordeal would look strange, and you might even end up getting distracted. With non-intrusive earbuds, you can finish your workout while listening to your favorite tunes without having to worry about how you look.
Portability
Do you get annoyed with bulky devices that aren't fit for outdoor use? If your answer is yes, then gaming earbuds for you. A pair of gaming earbuds can fit in pouches, pockets, and square carry cases. Moreover, it takes only a few seconds to put these things away.
Even though you can adjust the size of a gaming headset by retracting the earmuffs, it still takes a large space. If you're always on the go, a headset can cause problems, and its parts might get damaged as well. You can solve this problem using a headset carry case or a big pouch, but they only make the whole package even bulkier.
On the other hand, while gaming earbuds are portable, they are more fragile. Wired earbuds tend to have their cords loop around the ear tips. The cord can also tangle with other smaller items in your travel bag. It just takes one wrong tug to snag off the line completely, which is why they should be placed in separate pouches.
Affordability
Headsets generally cost considerably more than earbuds since they have more extensive components. Some premium headsets also have customizable sound profiles and active noise cancellation features that add to their cost.
If you're strapped for cash, gaming earbuds are excellent alternatives. Nowadays, you can get a decent pair of gaming earbuds at meager prices. Some mid-range options even offer exciting features like a deep bass response, low latency, and advanced noise isolation.
Wireless earbuds typically cost more because of their convenient design. However, wireless earbud prices don't spike too much – unlike wired earbuds and dynamic gaming headsets. Just remember that wireless earbuds are fragile and easy to misplace.
Key Factors to Consider When Choosing Gaming Earbuds
Frequency Response
A pair of gaming earbuds' frequency response pertains to their capability to reproduce recorded frequencies equally. A comprehensive response range delivers bass and treble on an even keel, resulting in a balanced and full sound signature.
Drivers
The drivers in gaming earbuds are the hardware components that produce sound. Headsets usually have multiple drivers in each enclosure for different frequency ranges. Since over-ear headphone enclosures can hold more drivers than earbuds, they generally produce better sound quality.
Most gaming earbuds come with only one driver per ear, so it makes more sense to check the size of the drivers themselves rather than the number of drivers per enclosure. As a general rule: the larger the driver, the better the sound quality.
Microphone
Gaming earbuds often draw flak because of their subpar microphone quality. However, like any other device, modern technology has drastically improved the performance of earbud microphones. Moreover, these microphones are much less intrusive than boom microphones commonly integrated into gaming headsets.
Compatibility
Nearly all gaming earbuds feature a headphone jack that makes them compatible with a wide variety of devices. This interface lets you connect an audio device to your smartphone, PC, Xbox Series X, PlayStation 5, or Switch. Some wireless earbuds also implement the latest Bluetooth version to eliminate latency when you're playing fast-paced games.
Comfort
After playing with a gaming headset on for hours, your ears can feel itchy and sweaty. These signs of irritation indicate that you need something more comfortable and breathable. Gaming earbuds won't irritate your ears because they have a much smaller footprint. Moreover, they don't get in the way of earrings or mess up your hair. They're also easier to remove when you want to let your ear canal rest from time to time.
One practical way to control ear irritation is to clean your earbuds or headset regularly. To clean your pair of earbuds, you need a damp cloth and a small prickly tool. The fabric will remove dust and wax while the tool takes care of the gunk accumulated in the ear tips.
On the other hand, cleaning a headset is takes less time than cleaning earbuds. You just need to run a damp cloth several times over the earmuffs, headband, mic, and other components. You don't have to worry about gunk unless your ears are waxy and sweaty.
As you shop around for earbuds, you will likely encounter small earbud cleaning kits. These kits are relatively affordable, but they're not necessary. Plain cloth and a bottle of alcohol are more than enough.
The Difference Between Noise Cancellation and Noise Isolation
Noise isolation and noise cancellation are two concepts intertwined with gaming earbuds. Unfortunately, these two are often mistaken with each other but have are very different functions.
Noise-isolating earbuds physically isolate the user from ambient noise by creating a good seal in the user's ear canal. Meanwhile, noise-canceling earbuds use a microphone to detect incoming sound and feed inverse waves into the drivers to cancel out ambient noise.
Noise-canceling earbuds tend to work best at blocking out engine noise from a plane or car. The sound of human voices generally doesn't get filtered out, making them ideal if you want to space out while still being able to converse with the people around you.
Frequently Asked Questions About Gaming Earbuds
Are earbuds are better than headphones?
Answer: It depends on your specific use case. Earbuds are portable, easy to use, and affordable. Headsets may have superior sound quality, but earbuds are convenient companions when traveling or exercising.
Are earbuds ideal for gaming?
Answer: Yes, earbuds are excellent for gaming because they are less irritating to your ears. If you manage to get a snug fit, earbuds also deliver sound quality nearly on par with headsets.
Can I use wireless earbuds for gaming?
Answer: Yes. Wireless earbuds are great for gaming because they don't have intrusive cords. Most modern wireless earbuds also take advantage of the latest Bluetooth version to minimize latency.
Will earbuds cause discomfort to my ears?
Answer: Plastic earbuds can irritate your ears when worn for extended periods. Setting the volume too high can also cause discomfort since earbuds deliver sound directly from your ear canal. So, always check your game volume before using a pair of earbuds!
What earbuds do pro gamers use?
You might be surprised which earbuds your favorite professional gamers use to play competitively. The usual assumption with professionals is that they use the latest and greatest devices to dominate opponents, but that isn't the case. For instance, Counter-Strike: Global Offensive players JW and Lekr0 sometimes use Apple EarPods. However, we wouldn't recommend doing the same as they are not the most durable earbuds.
Some of the most popular brands professional gamers use for their audio needs include Sennheiser, Razer, Logitech, and HyperX. It all still boils down to a user's preferences.
Can I use Apple AirPods for gaming?
Answer: Yes, you can, but your experience will be affected by several variables. For instance, you will likely encounter compatibility issues if you connect your AirPods to a PC. To resolve this problem, you would need to buy an adapter. The AirPods are also notorious for their high latency, making them unsuitable for fast-paced gaming.
What earbuds work with the PS5?
Answer: The best earbuds fully compatible with PS5 are the Razer Hammerhead, the Turtle Beach Battle Buds, and the KLIM Fusion. These earbuds have different styles and capabilities while maintaining a reasonable price tag.
The 10 Best Gaming Earbuds of 2021
Conclusion
That wraps up our list of the best gaming earbuds on the market. Our recommendations above are some of the most portable, versatile, and affordable options you can get your hands on today.
The standout among all our selections is undoubtedly the Razer Hammerhead. Its balanced sound stage, lightweight and comfortable design, and sleek aesthetics make it a worthy addition to any gamer's arsenal.
Which pair of gaming earbuds piqued your interest? Share your thoughts in the comments section below!