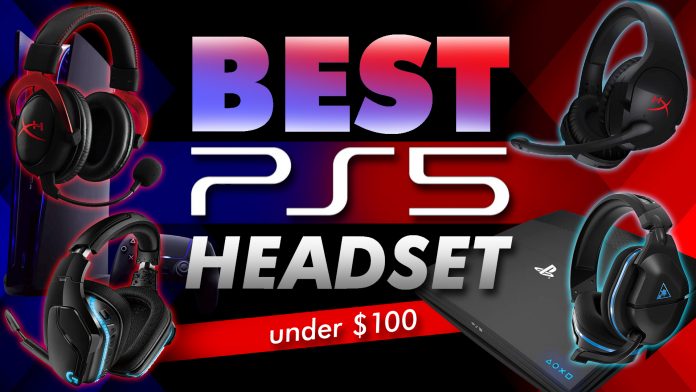 Do you know what is better than playing Cyberpunk 2077? Playing it with awesome audio! After all, PS5 gaming is made better when you are fully immersed in it, and what better way to do it that by owning a new pair of gaming cans. Imagine gaming while enjoying the awesome music scores and getting fully immersed with sound effects. Wouldn't that be awesome?
Now that next generation consoles have elevated the gaming atmosphere, you need to select the right headset to make or break your status as PS5 royalty. Pinpoint audio and exceptional comfort can take your PS5 gaming experience to all-new heights. Whether you need to hear web-slings stick to New York buildings in Spiderman or listen for empty shell casings to drop in Call of Duty, the perfect PS5 gaming headset helps enhance your timing for intense game moments. Check out the list below for three of the top PS5 gaming headsets under $100.
The best PS5 headsets under $100 at a glace:
1. SteelSeries Arctis 1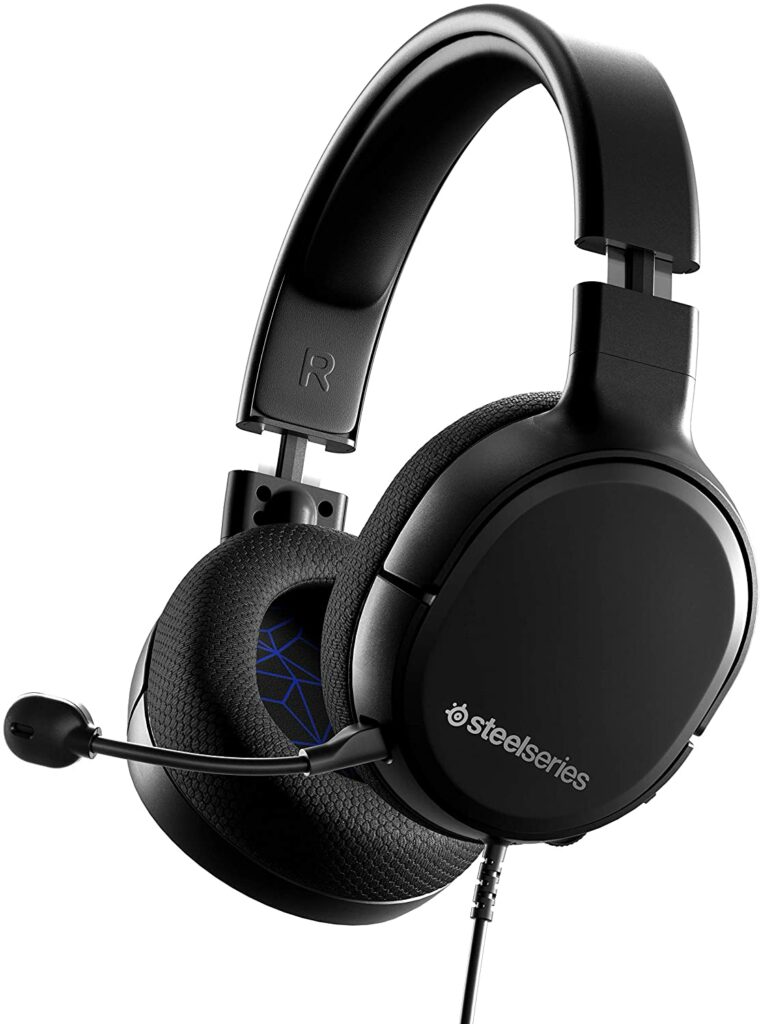 Unlike some ordinary gaming headsets, the SteelSeries Arctis 1 boasts a detachable ClearCast noise canceling microphone designed for in-game chatting on PS5 games such as Godfall or Call of Duty: Black Ops.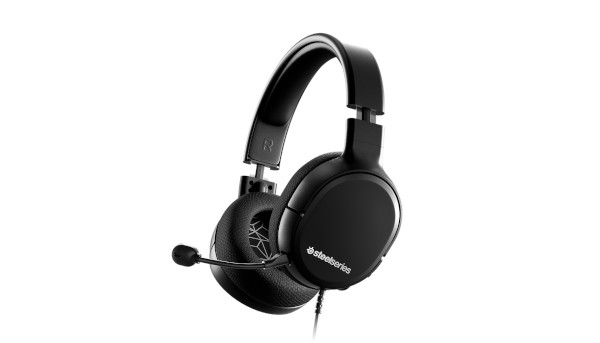 On-ear controls adjust volume effortlessly with one hand, and the 20-hour battery life helps extend your performance during longer game sessions. With signature Arctis 7 sound clarity, the SteelSeries Arctis 1 ensures you take notice of every in-game audio detail. The 3.5mm detachable cable provides added flexibility when connecting your headset to your controller.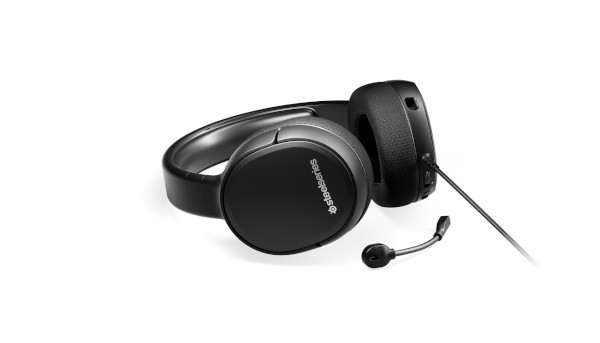 SteelSeries Engine Software allows you to adjust your sound quality for fully customized EQ settings and pre-set microphone levels. SteelSeries' lossless 2.4GHz wireless technology offers ultra-low latency for seamless wireless connectivity to your PS5 console.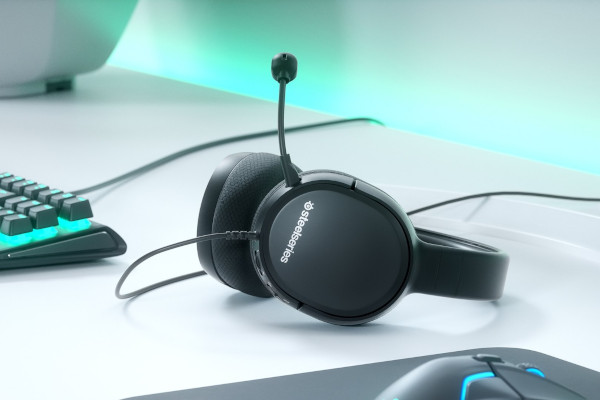 Designed for durability, the Arctis 1 features an adjustable steel-reinforced headband for a versatile fit. The lightweight design and sleek build delivers impressive comfort, while the breathable mesh earcups prevent in-game sound from leaking out of your headset.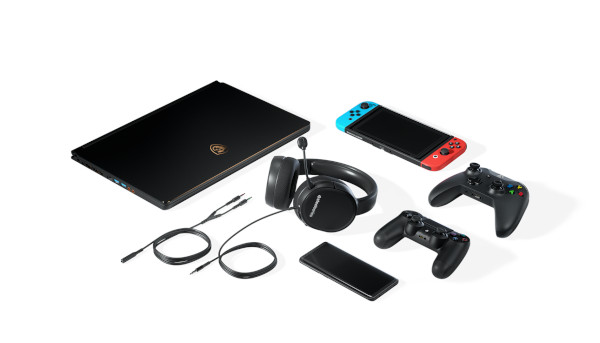 When comparing the Arctis 1 to other PS5 headsets, the only notable concern is the semi-plastic construction as normal wear and quickly becomes an issue.
2. Razer BlackShark V2 X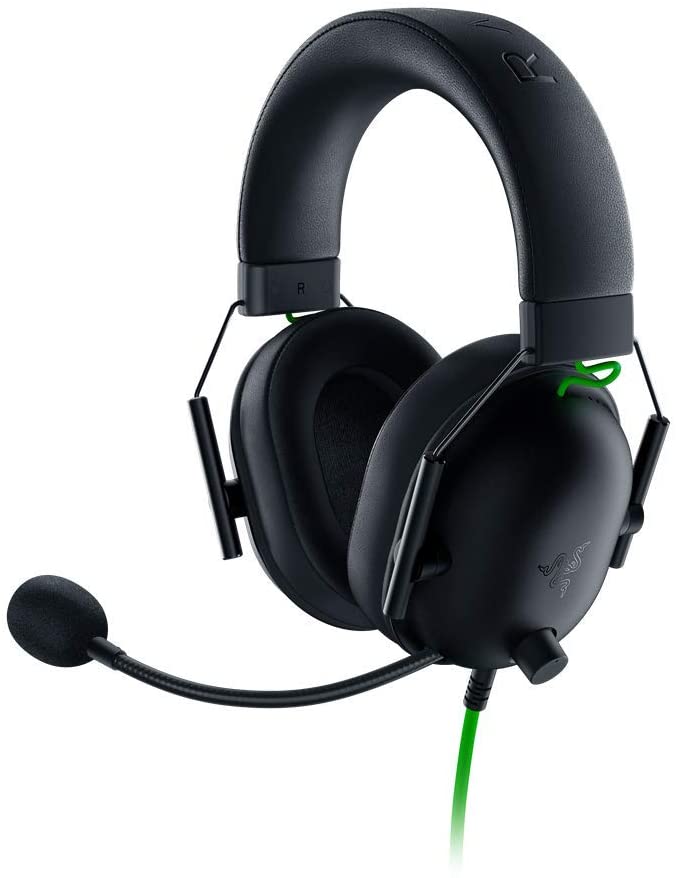 For immersive surround sound on your PS5, look no further than the Razer BlackShark V2 X. Triforce Titanium and 50-mm drivers supply fine-tuned sound clarity for in-game highs, mids, and lows ideal for anticipating explosions or unsuspecting zombies in Resident Evil Village.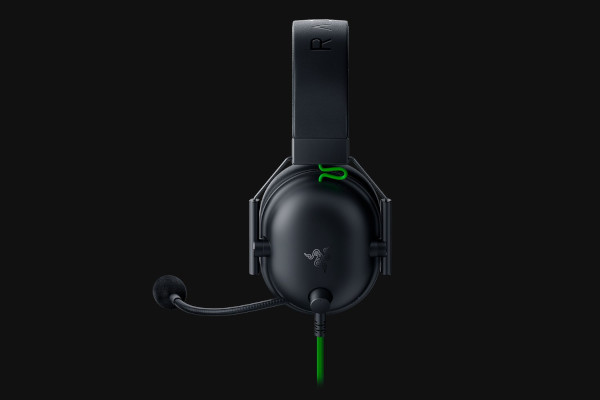 Take advantage of the the noise-isolating microphone to talk with friends or allies in Watch Dogs: Legion. The impressive HyperClear cardioid mic helps reduce background noise for fluid and clear chat communication.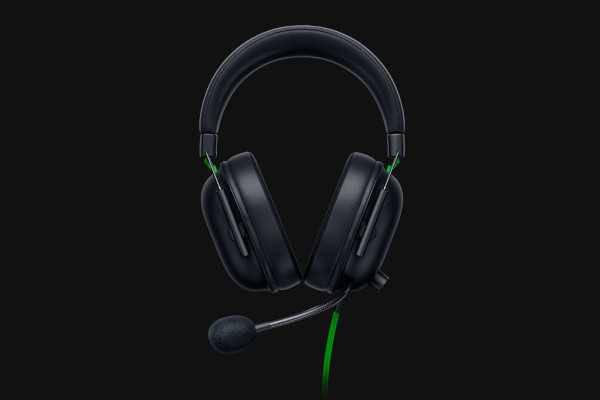 A lightweight body provides a near-weightless feel during gameplay, and the memory foam ear cushions are infused with cooling gel to provide exceptional comfort during all-night gaming sessions. The Razer BlackShark V2 X gaming headset eliminates heat retention and pressure build-up perfect for extended gameplay.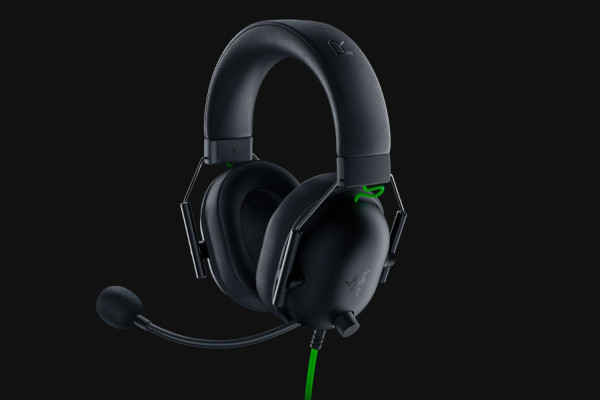 Thick padding along the headband helps relive pressure on your head to prevent neck strain and improve comfort. Designed with a volume control knob and mute button at the left earcup, this Razer gaming headset gives you convenient one-handed control.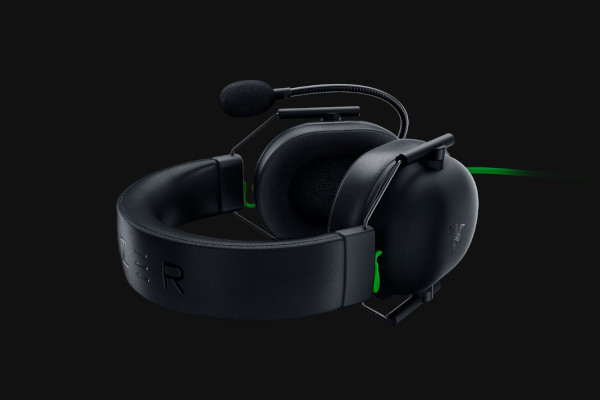 One of the only drawbacks to the Razer BlackShark V2 X headset is the fixed body construction. While some headsets offer impressive flexibility, the Razer BlackShark V2 X does not fold, which is tricky for storage or portability.
3. Turtle Beach Stealth 600 Gen 2 Wireless Gaming Headset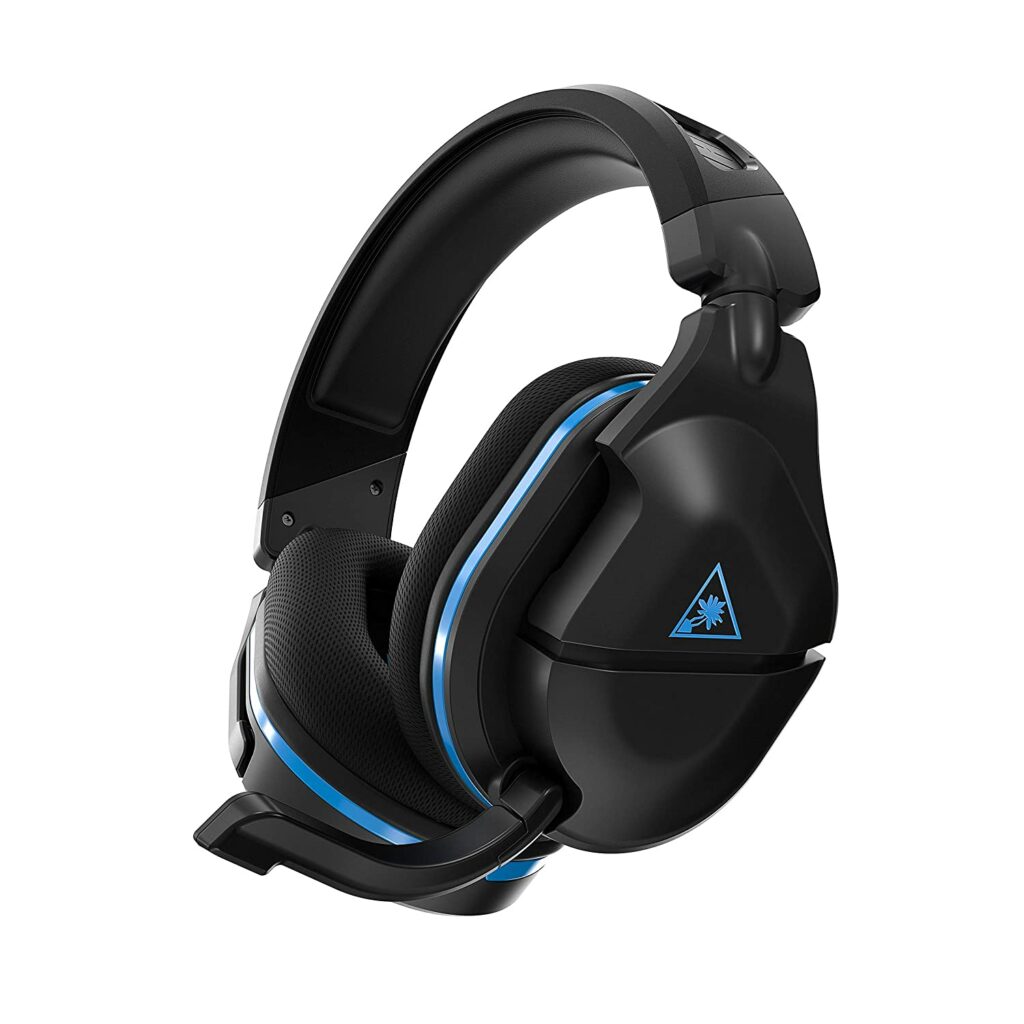 With soft foam cushions and plush leatherette on the earcups, the Turtle Beach Stealth 600 Gen 2 gives you premium comfort and a robust feel. Featuring a breathable material around the earcups, this gaming headset features small indents on each earcup to accommodate gamers with eyeglasses.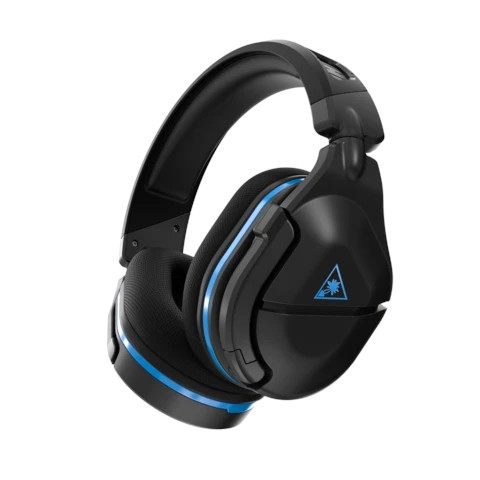 The flip-to-mute microphone provides extra convenience when the mic is not in use, and the large diameter of the microphone helps enrich your in-game chat with better clarity.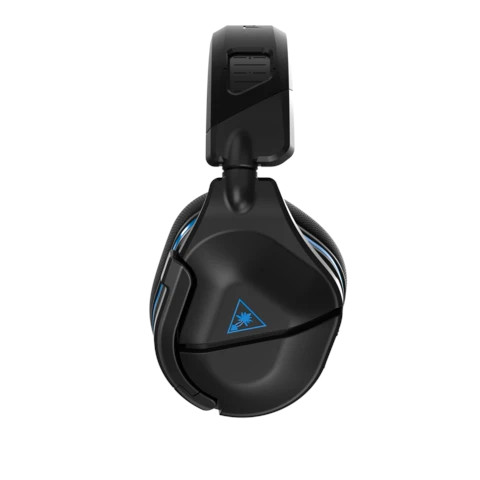 You can enjoy the 15-hour battery life during late-night adventures on Demon Souls, or you can engage the Superhuman Hearing sound setting to explore quiet zones throughout towns in Assassin's Creed Valhalla.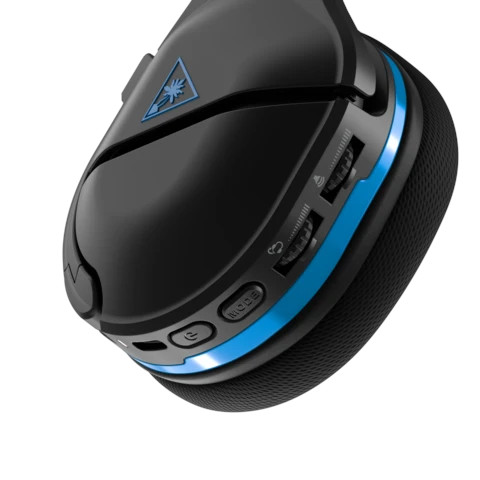 Audio presets such as Bass Boost, Vocal Boost, Signature Sound, and Treble Boost help guarantee you hear each footstep or ambient noise inside your headset. Ergonomically designed earcups feature a larger size for immersive depth and a wider audio range.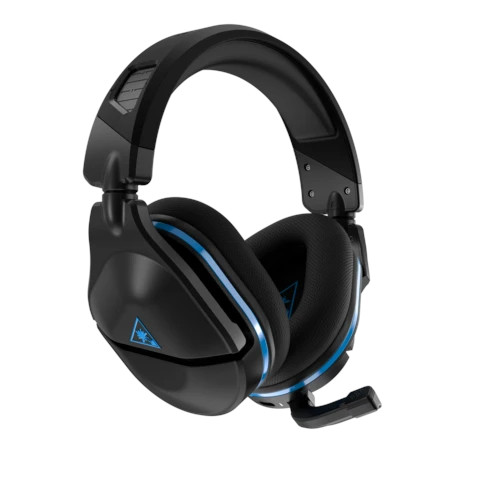 Although the flip-to-mute microphone offers added convenience for storage, the overall audio quality of the microphone leaves a bit to be desired during chat communication in games such as Cyberpunk 2077 or NBA 2K21.
A gaming headset can transform your PS5 experience with superior sound quality and enhanced chat communication. Depending on the PS5 game you play, the quality of your gaming headset can complement your individual skillset. For longer-than-normal gaming sessions, it is important to remember that audio quality and overall comfort can be the key to elevating your gameplay with a PS5 gaming headset.
4. Most Comfortable PS5 Headset: Logitech G635

| | |
| --- | --- |
| Audio Drivers | 50 mm |
| Size | 7.68 x 3.43 x 7.4 inches |
| Weight | 343 g |
| Frequency Response | 20 Hz-20 kHz |
| Microphone | Yes |
| Surround Sound | DTS 7.1 Surround Sound |
| Battery Life | NA |
| RGB | Yes |
The G635 is a PS5 gaming headset that screams gaming from the get-go. It is a blend of quality and gamer aesthetics that will easily fit on any gaming station. It is also compatible with almost any gaming platform which makes it a versatile pick. A great investment especially if you don't just game on your PS5 alone.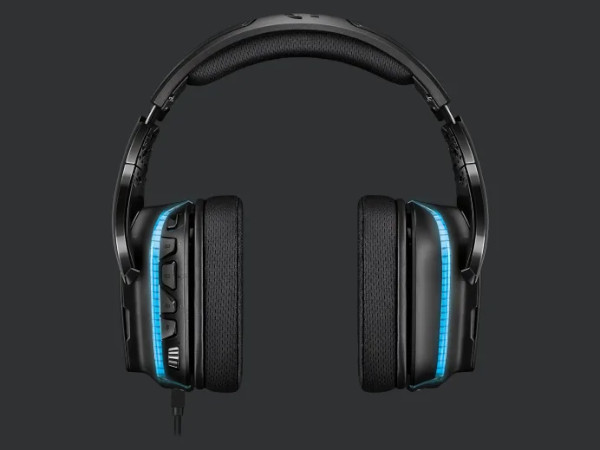 This pair of PS5 gaming cans are comfortable to wear but they are somewhat a bit bulky. Not surprising as most gaming headsets are designed this way. That is why it could look awkward on your ears if you decided to use it outdoors.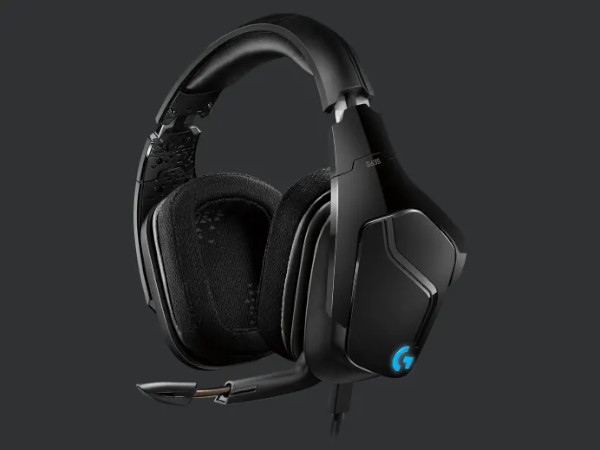 If you plug this headset by their USB port, you will get treated to an RGB light show, which you can customize using the Logitech G Hub software.
The Logitech G635 is also generously padded and covered with breathable mesh. Now even extended gaming sessions will not feel uncomfortable as the materials feel soft and cool against the skin. The headband is reinforced with a metal frame, but it has retained its flexibility so you can adjust it to fit your head better.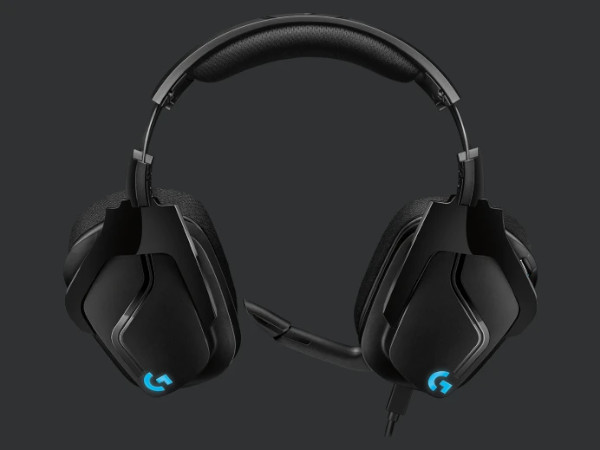 When it comes to sound quality, the G635 is packed with a great bass range performance. Not surprising as this is a pair of gaming headphones. Thumps and explosions are reproduced well. For the mid-range, the G635 did not disapprove.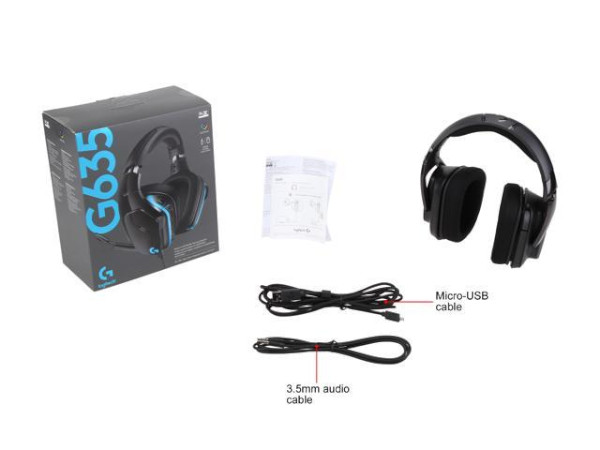 The response is consistent and well-balanced, with vocals and leads flawlessly defined. On the other hand, treble performance lacks a bit of detail and presence, but if you are not an audiophile or you really do not pay close attention, it is barely noticeable.
If you are into customization, then you can simply head over to the Logitech G HUB software. Though the app is only available on Windows and Mac, you can simply personalize there before plugging into your PS5. This software is very user friendly and is packed with tons of customization options.
5. Corsair HS70 Pro Wireless Gaming Headset: Best Wireless PS5 Headset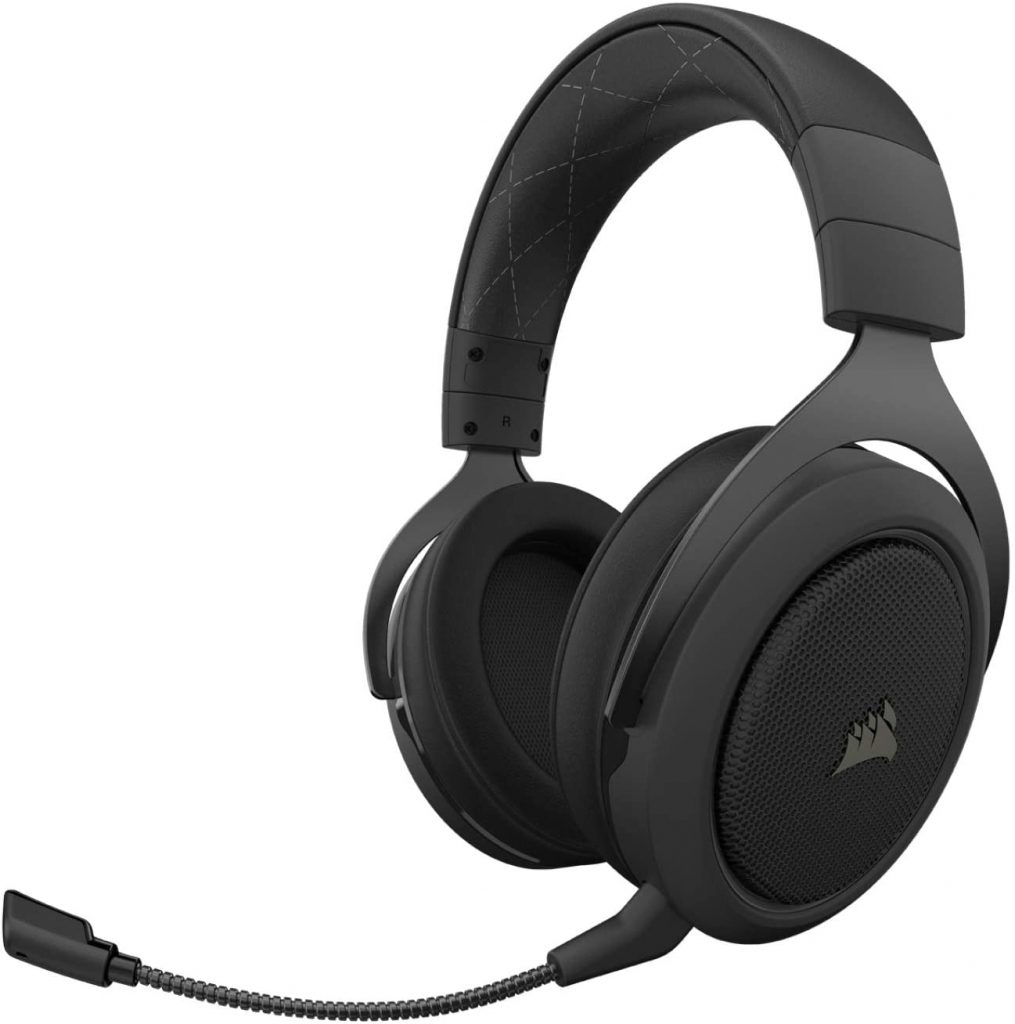 | | |
| --- | --- |
| Audio Drivers | 50 mm |
| Size | 6.3 x 3.94 x 8.07 inches |
| Weight | 331 g |
| Frequency Response | 20Hz – 20 kHz |
| Microphone | Yes |
| Surround Sound | 7.1 Surround Sound |
| Battery Life | 16 hours |
| RGB | None |
Corsair has been in the gaming industry for years, so it is not really surprising for them to be on this list. The Corsair HS70 Pro Wireless Gaming Headset has made a particularly good job of combining style and functionality. They look sophisticated and posh and will fit a minimalist's fashion sense. Unlike other gaming headsets that have over the top design, the HS70 Pro settles for a pure black look that is only accented with white stitching on the headbands' underbelly.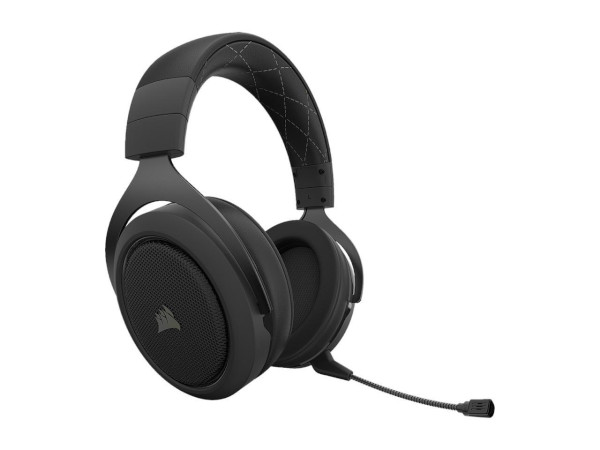 Aside from being stylish, the HS70 Pro Wireless is also built to last. The headset is constructed using a premium black metal frame, earcups stuffed with memory foam, and a sleek leatherette coating. Unfortunately, it is not the lightest headset out there, but it is still one of the most comfortable.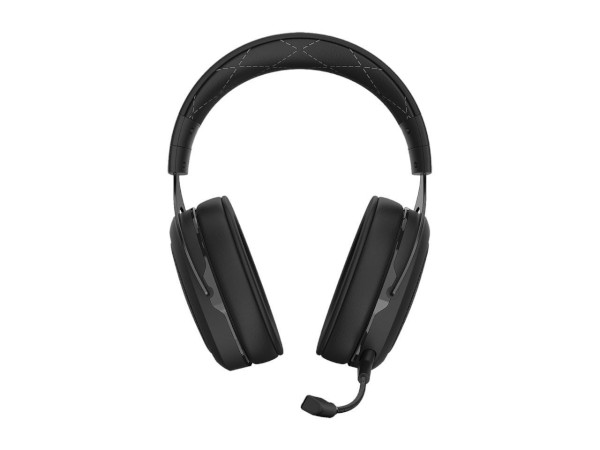 Audio-wise, the HS70 Pro performs. It has an excellent sound stage that can help you with gaining a tactical advantage over your opponent. You can accurately determine enemy locations by listening for their footsteps.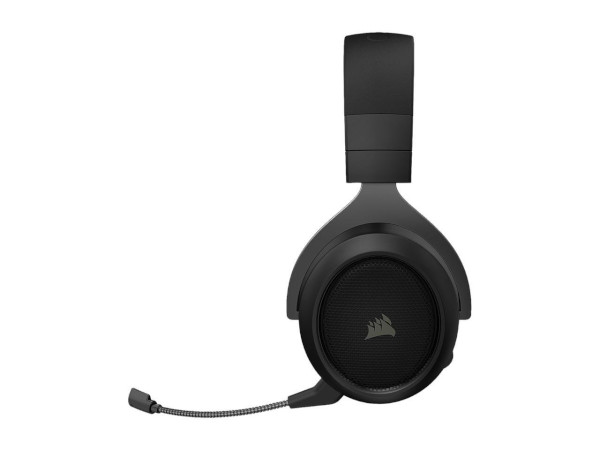 The bass range is great, you can hear grenade explosions very well, and will definitely add to your overall gaming experience. On the other hand, high and mids are balanced, not as great at bass performance, but it is not bad either. Treble is also pretty decent, with consistent flat responses.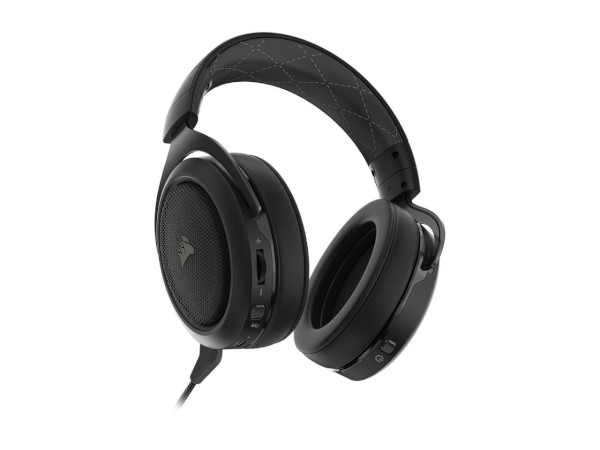 While gaming, you won't have to worry about wires as this pair of PS5 headset ditched cables and has gone wireless. The connection is great with little to no latency. It also boasts 16 hours of battery life, which is more than enough for extended gaming sessions.
For those who love to customize, you can simply install the iCUE software. Using this app, you can adjust the microphone and turn on the 7.1 virtual surround sound support.
However, this app is not that user friendly, but after a learning curve, you will be on your way customizing the HS70 Pro!
6. HyperX Cloud Stinger: Best Value PS5 Headset Under 100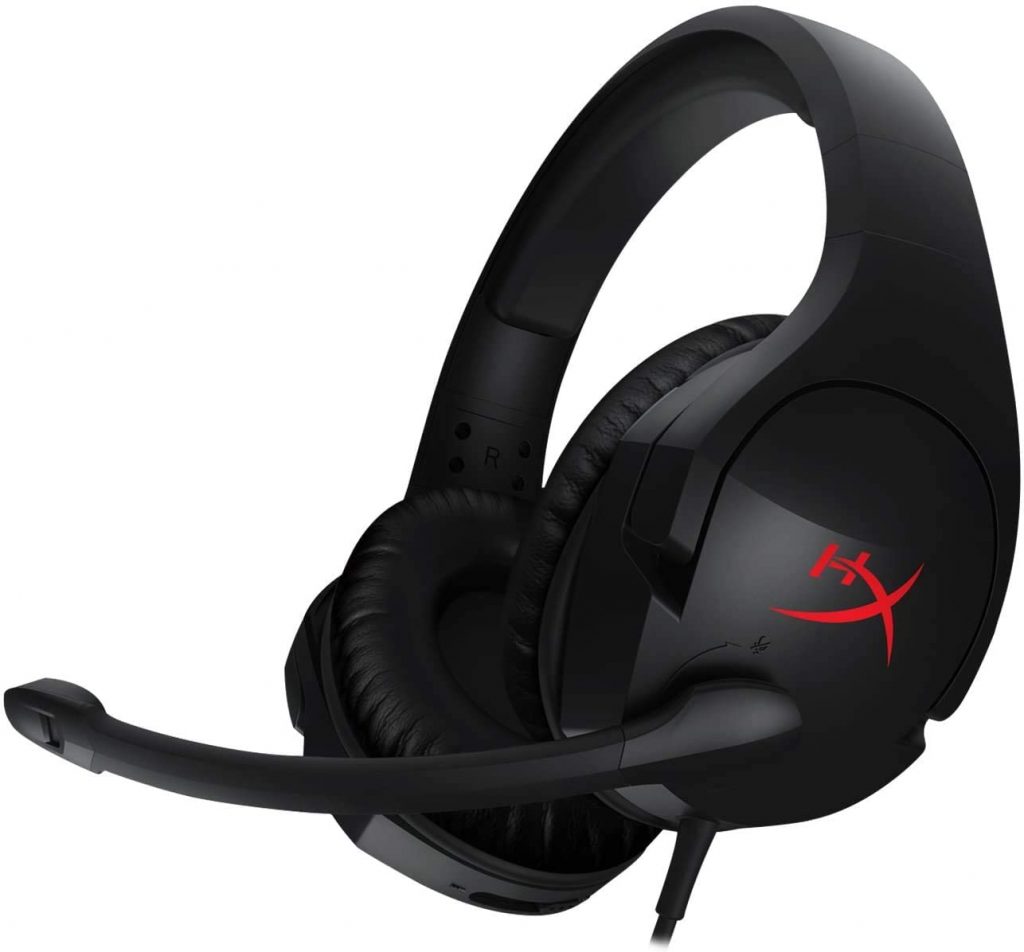 | | |
| --- | --- |
| Audio Drivers | 50 mm |
| Size | 9.5 x 10.75 x 3 inches |
| Weight | 275g |
| Frequency Response | 18Hz-23 kHz |
| Microphone | Yes |
| Surround Sound | No |
| Battery Life | No |
| RGB | None |
If you are looking for a great value PS5 headset, then the Cloud Stinger is a good contender. This headset is plain but still retains some gaming accents. Made with plastic, it is a bit lightweight, but thankfully, the build quality does not feel cheap at all. It will not be broken easily even when subjected to some mishaps or unintentional drops.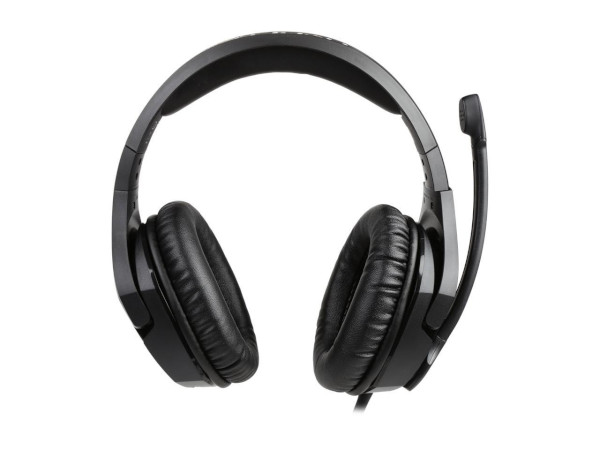 The earcups are padded, but the synthetic leather material covering them is not breathable. So, expect them to heat it after a few hours. The headband on the other hand is flexible and can be easily adjusted. Its boom microphone is also well built and can be muted by flipping it up. Very convenient when gaming, especially when you need to step away for a bit.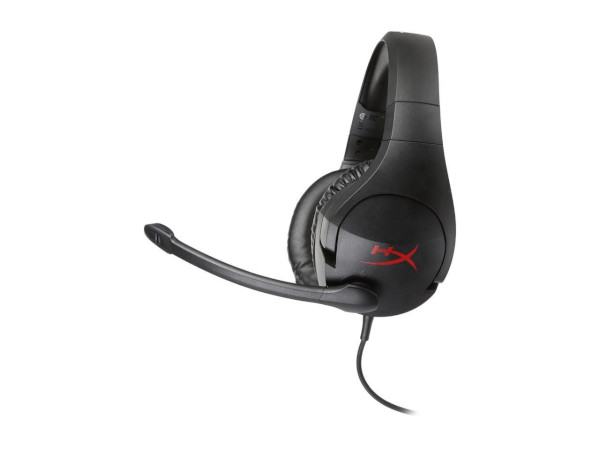 When it comes to gaming, the HyperX Cloud Stinger performs way above its price tag. The bass is great and boomy. You can hear explosions and loud sounds well, with kick drums easily recognizable. The rumbles are solid and not muddy. The mids and highs also enjoy a well-balanced reproduction. Vocals sound great as well as in-game dialogues. Directional audio is also fairly decent, giving you an advantage during competitive games. Now you can win more games, that is of course, awesome!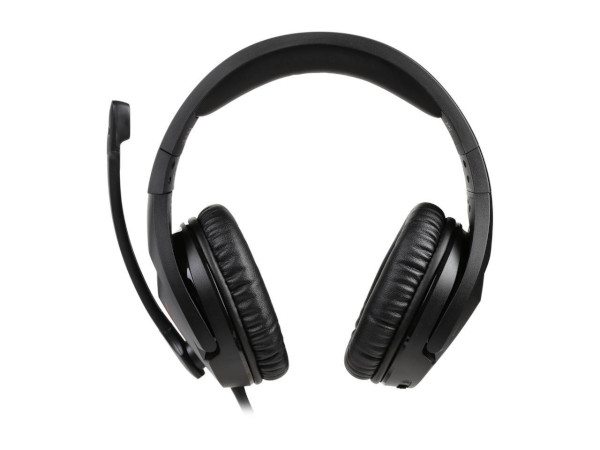 The boom microphone is also decent, so in-game comms with your teammates are better. This is important especially when you play a competitive game where communication is a key to victory.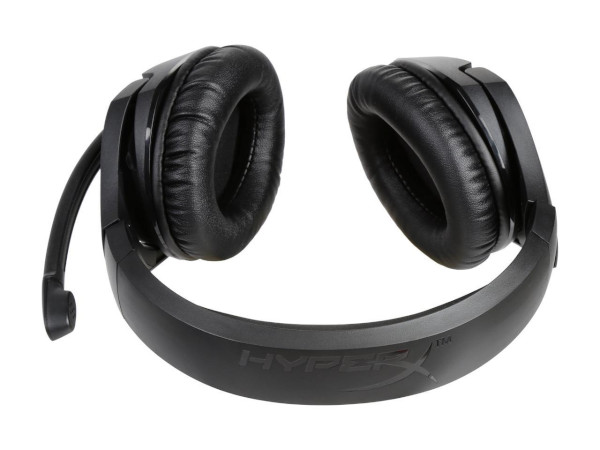 Your squad can hear you loud and clear, plus you can communicate your shot calls more effectively. Overall, the HyperX Cloud Stinger is an amazing PS5 gaming headset that offers value considering its budget-friendly price tag.
7. EPOS Sennheiser GSP 300 Gaming Headset: Best PS5 Headset With Noise-Canceling Microphone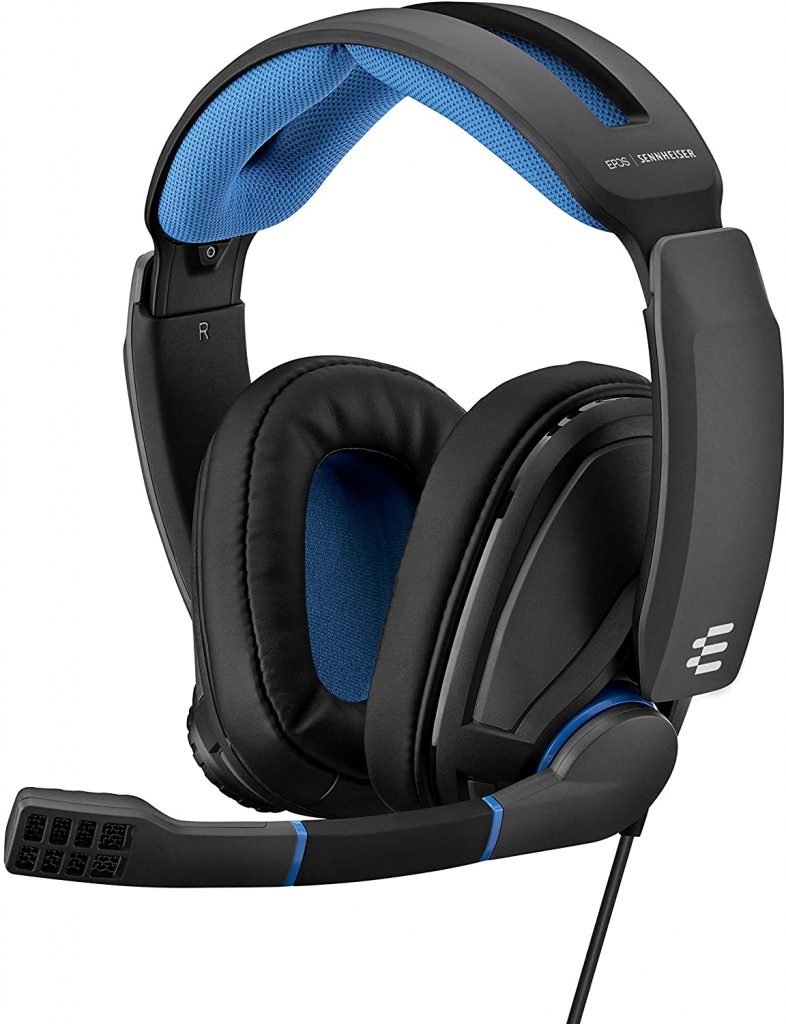 | | |
| --- | --- |
| Audio Drivers | 50 mm |
| Size | 8.82 x 4.33 x 9.44 inches |
| Weight | 290 g |
| Frequency Response | 15Hz – 26kHz |
| Microphone | Yes |
| Surround Sound | No |
| Battery Life | No |
| RGB | None |
The EPOS Sennheiser GSP 300 Gaming Headset looks plain, but not in a bad way. It simply ditched all the bells and whistles that usually comes with PS5 gaming headsets. No one is complaining though, as a gaming headset should sound well, and this pair of cans sure does sounds good.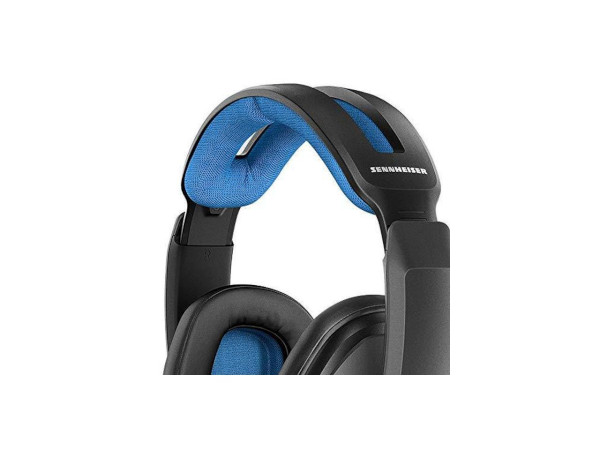 This headset is pure black, except for the blue padding on the headband, but that is it. Though plain, this headset did not hold back in comfort. The ear cups are stuffed with foam and covered with luxurious faux leather that feels cool and breathable against the ear. They also provide a good seal around your ears and give decent passive noise isolation. The headband is also padded generously, and they do not clamp down on your head uncomfortably. Even during gaming marathons, you will not suffer from headaches or any kind of discomfort.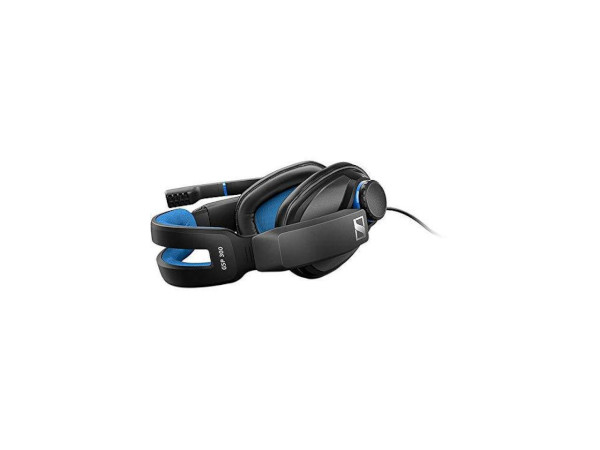 When it comes to gaming audio, Sennheiser as usual did not disappoint. The bass accuracy is splendid across all genres. Explosions and thumps are reproduced well and consistently. It won't excite bass heads, but the power is there. The mids is also great and well defined, as it does not suffer from distortions or muddiness at all. Highs on the other hand are bright and clear. Overall, the audio quality is great and perfect for gaming, as expected from Sennheiser.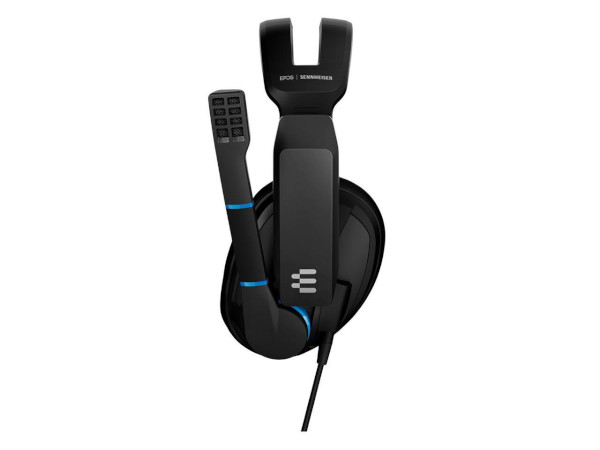 Unlike most headset on this list, the Sennheiser GSP 300, does not have any software. So, if customization is your thing headset won't be able to give you your fix. However, that is not always a bad thing as some gamers prefer simplicity and gravitate towards plug and play peripherals. But for those who are into customization, stay away from this pick.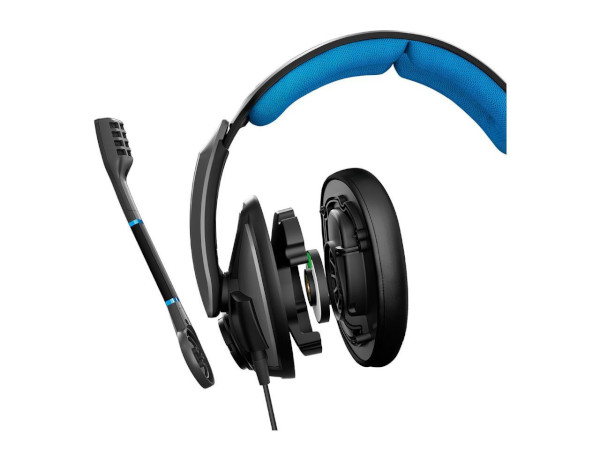 For the mic, the Sennheiser GSP 300 is equipped with a noise-canceling microphone. This is pretty handy especially if your gaming area is a bit noisy. It has a great pick up pattern, plus it can isolate low frequency sounds like AC hums and other background noise. This is particularly useful if you play in a noisy environment. Now all your teammates can hear is your voice and shot calls.
8. Razer Kraken Gaming Headset: Best Lightweight PS5 Headset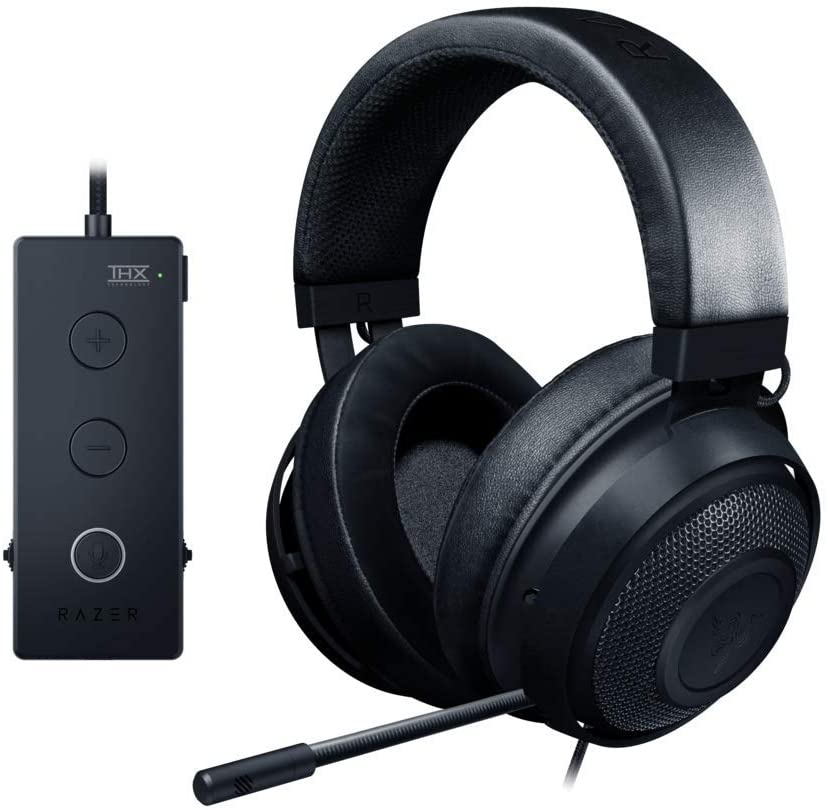 | | |
| --- | --- |
| Audio Drivers | 50 mm |
| Size | 7.87 x 6.69 x 1.55 inches |
| Weight | 322 g |
| Frequency Response | 20Hz – 28kHz |
| Microphone | Yes |
| Surround Sound | 7.1 Virtual Surround Sound |
| Battery Life | No |
| RGB | None |
The Razer Kraken series has been around for years. As one of the most popular gaming headsets on the market, it is no surprise that it is also great for a next-gen console like the PS5. Design-wise, the Razer Kraken gaming headset looks the same, with little to no look alteration over the years. Not a bad thing, considering that it has already become an iconic pair.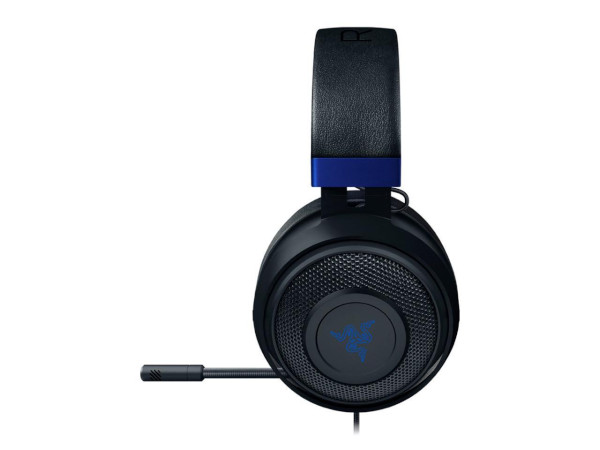 This gaming headset is also very lightweight at just 322 g. You can wear this headset for hours and you will barely feel it on your head. The earcups are also equipped with Cooling-Gel Layer that ultimately reduces heat when gaming during hot seasons. Both earcups and headband are also stuffed with memory foam so comfort while gaming is ensured.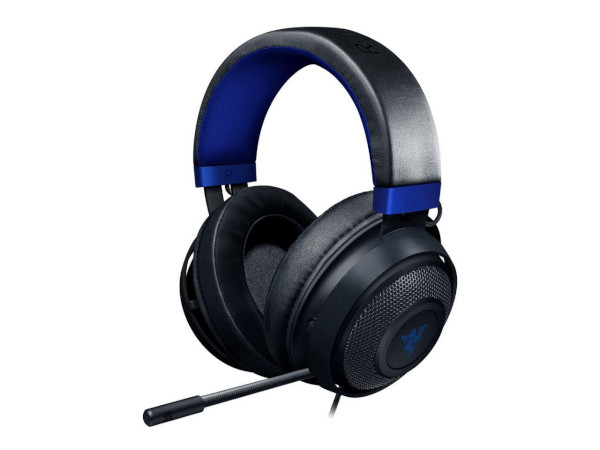 When gaming, the 7.1 surround sound software is perfect for picking directional audio cues. This is perfect when playing competitive FPS games, so accurately tell the position of your enemies thanks to the advantageous audio cues. It is also great for in-game immersion as good audio adds to the gaming experience.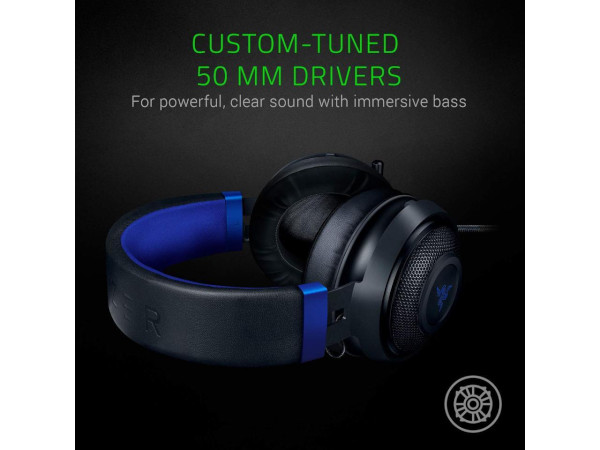 Like most gaming headsets, the Razer Kraken is particular with bass. As we all know, gaming music is bass-heavy, thanks to tons of explosions and other loud low sounds. Powered with custom-tuned 50 mm neodymium magnet drivers, you can really feel the thumps and rumbles throughout your gaming session.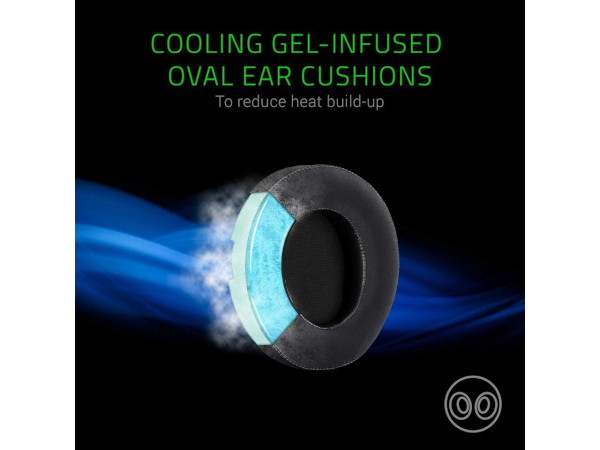 Unfortunately, since the bass is overemphasized, the mids and highs are a bit overpowered. Though they don't sound muddy, they lack detail this headset is not great for music and games with heavy dialogue.
9. HyperX Cloud II: Best PS5 Headset With 7.1 Surround Sound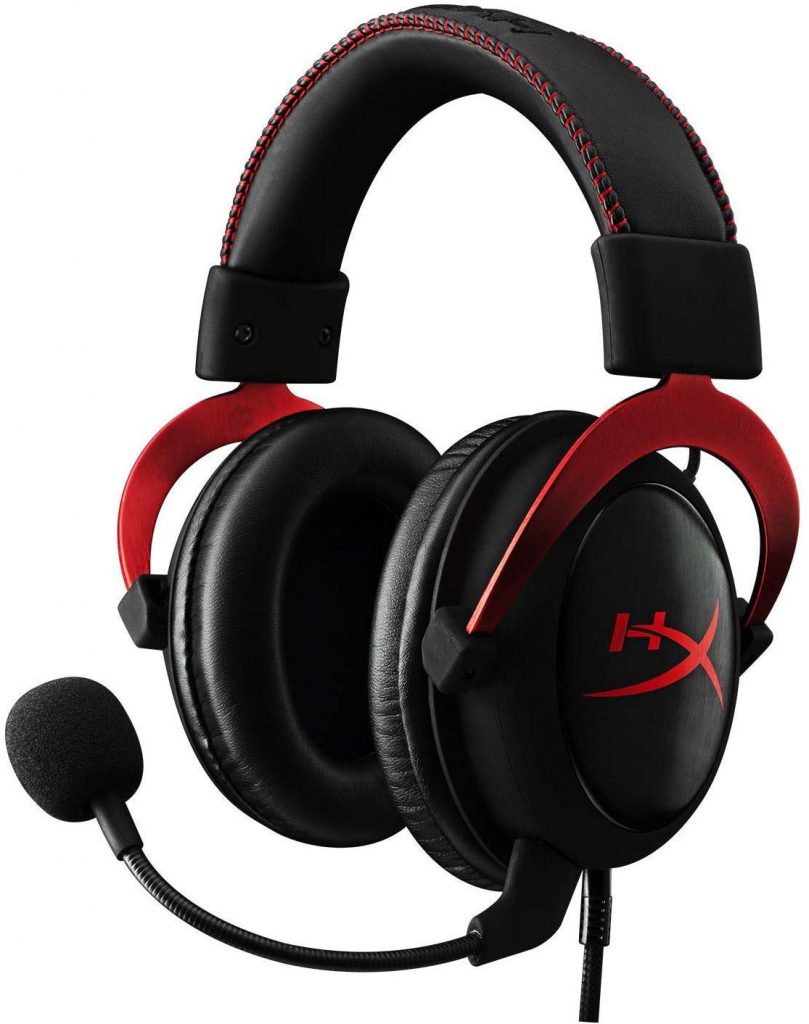 | | |
| --- | --- |
| Audio Drivers | 53 mm |
| Size | 6.69 x 4.72 x 2.76 inches |
| Weight | 274 g |
| Frequency Response | 15Hz – 25kHz |
| Microphone | Yes |
| Surround Sound | 7.1 Surround Sound |
| Battery Life | No |
| RGB | None |
If you play for PS5 for immersion, then the HyperX Cloud II is a great pick. Although a budget pick, this pair of gaming cans boasts above-average audio performance that will thrill gamers. They are also well-built, robust, and super comfortable to wear. The mic is also detachable, so it is easy to store them and carry them anywhere.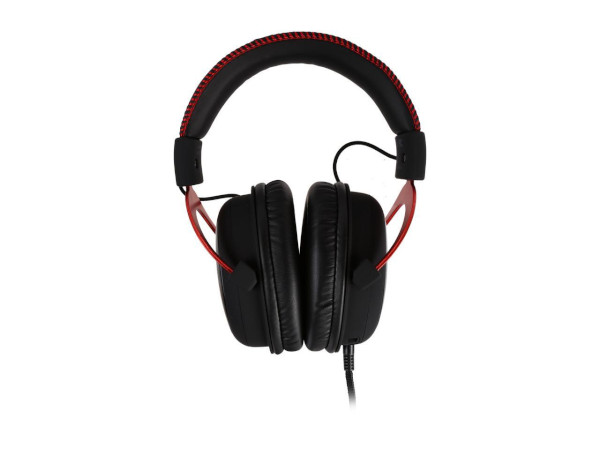 At a glance, the design of the HyperX Cloud II is simple yet impressively polished. It looks simple enough to be used outside, but still a bit flashy to fit into your battle station. Unfortunately, they are a bit bulky, which is not suitable for everybody's fashion sense.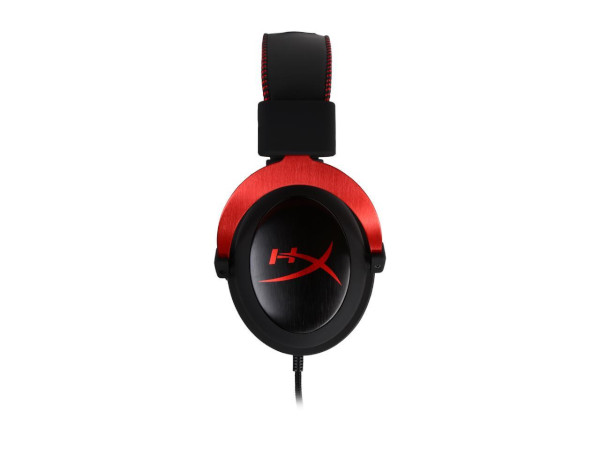 However, make no mistake, these are a comfortable pair of gaming. The earcups are well-padded, while the headband is soft too. They can be a bit tight, but not that much to result in discomfort. Fortunately, the weight is evenly spread so you can barely feel them on.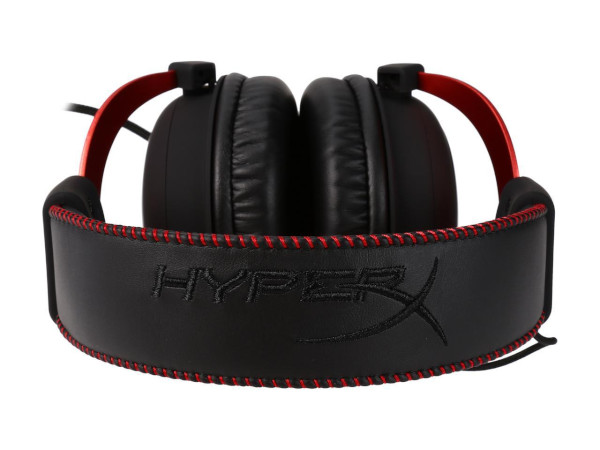 When gaming, the HyperX Cloud II bass accuracy is very good. The low-bass and mid-bass are flat and consistent. You can expect thumps and punches to be emphasized while gaming. Not a bad thing since games are known for these sounds. High bass on the other hand is slightly boomy. If the bass is too much for you, simply head over to the HyperX Cloud Alpha S software, here you can find adjustable bass sliders that you can tweak to your preferences.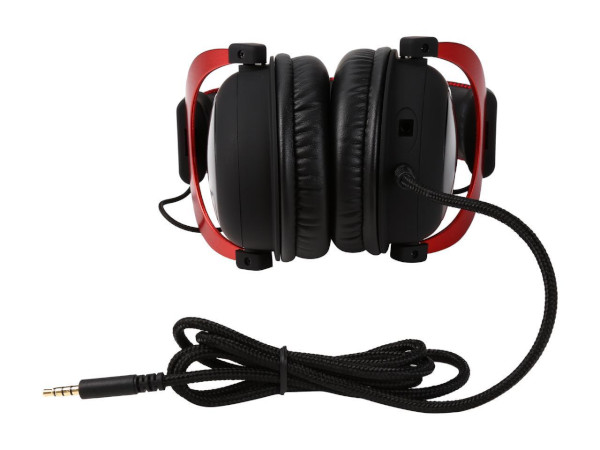 For the mid-range, low-mid and mid-mid are flat and well-balanced. Expect vocals and lead instruments to sound great which spells great performance for dialogue heavy games. Unfortunately, the treble response is subpar. However, this is not a big deal especially if you are not a critical listener.
What to look for in a PS5 gaming headset
Before you jumped right in into shopping for a brand-new gaming headset, you need to know first what you are looking for. By knowing the factors that make an awesome gaming headset, you can be sure that you will land the best pair for your PS5 gaming
Comfort
For hardcore gamers, it is not impossible to game for hours or even for a whole day (though we recommend moderations). So, for a peripheral that you plan on using for a really long time, it is important to choose the one that feels awesome. When choosing the most comfortable gaming headset, it is important to look out for the materials that are used.
Memory foams are always good for stuffing, as its snuggly fits the contour of your head. Mesh, fabric, and leather finish is also good for breathability so keep an eye out for them. Headbands should be flexible and do not clamp on your head too tightly. You will be wearing this for hours so choose the materials wisely.
Build Quality
Watch out for the build quality. Make sure that they won't break at the first signs of stress. The material used should be premium and can withstand punishment. It is good to pick durable headphones with metal frames, it is okay to choose headsets made with plastic but make sure that the plastic quality is not cheap.
Design
Most PS5 gaming headsets value aesthetics, not surprising since most gaming gears are now adorned with RGB lights and futuristic design elements. However, it should be in moderation. It should still look classy while retaining a gamer vibe. Though this factor is mostly by preference it is better to pick something that makes a statement but does not look too ridiculous when worn on the streets.
Sound quality
The most important factor of course is sound quality. As a PS5 gaming headset, you must check for the drivers that power the cans. The bigger the driver, the more solid the audio reproduction is. Most gaming manufacturers custom tune their drivers to caters to gamers. So, you will find most gaming headsets having a bass-heavy audio profile. Not always a bad thing since most action games benefit from bass-heavy headsets. However, it won't hurt to go for a well balanced audio profile, as it is more versatile across all gaming genres.
Microphone
In-game comms are important when playing online multiplayer games. Having a good microphone will help you in delivering shot calls and going over battle plans with your squad. That is why it is important to invest in a gaming headset that also has a decent mic. After all good communication is a winning condition in competitive games.
Surround Sound
Overall immersion when gaming is awesome. That is why it is nice to have to get a PS5 gaming headset that has a 7.1 surround sound feature. You can hear everything, with awesome gaming music score and adventure coming to life.
Aside from sounding epic, surround sound is also good for directional audio. By having this feature, you can easily pinpoint enemies' whereabouts, thus giving you an additional tactical advantage.
Software Support
For those who love customization, having dedicated software for your gaming headset is important. By having this personalization option you can tweak with the headsets audio and other features. It is a must-have for gamers who want to tweak their headset to their preferences.
Price
Not everybody is blessed with deep pockets, that is why if you are budget conscious you may want to minimize the cost of buying a new PS5 gaming headset. Good thing that this list includes the best headsets for PS5 under 100.
Wrap-Up
Playing on your PS5 will definitely be much more better and epic with an awesome gaming headset by your side. That is why it is important to invest in a pair. However, if you are operating on a minimal budget it might be a bit hard to land a good pair. Fortunately, this is not always the case, since if you know where to look you will definitely find a great pair.
In this article, we have listed all the best PS5 gaming headset under 100 that you can get right now. But before jumping right in, you must read the buyer's guide carefully as the price tag is not the only thing important when looking for a gaming headset. You have to look out for design, comfort, and audio quality among others.
But if you read it well, cross-checked with your preferences and other needs, you can be sure that you will land the best one to be your next PS5 gaming buddy! Happy gaming!
Recap: The Best PS5 Headsets Under $100 in 2020