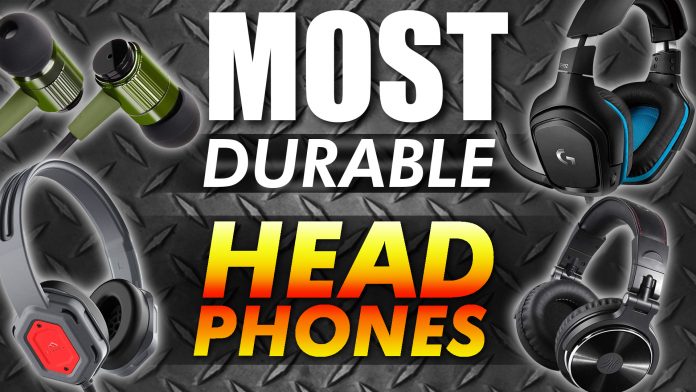 Buying a pair of headphones is not a straightforward process as it used to be. Today, you have so much to choose from, from wireless headphones to over-ear headphones, and so on.
Ideally, you want to buy a pair that can withstand the test of time. Some headphones may be feature-rich, but they lack durability. That makes them easy to break, which is disappointing because you spend a lot of money on them.
If you must buy a pair of headphones, doesn't it make sense that they should be durable?
The 10 Most Durable Headphones in the Market
This list contains ten of the most durable headphones. They deliver excellent sound, but the more important thing is that they will last a long time with a little care and maintenance.
Let's get started.
1. OneOdio Closed Back Over-Ear Headphones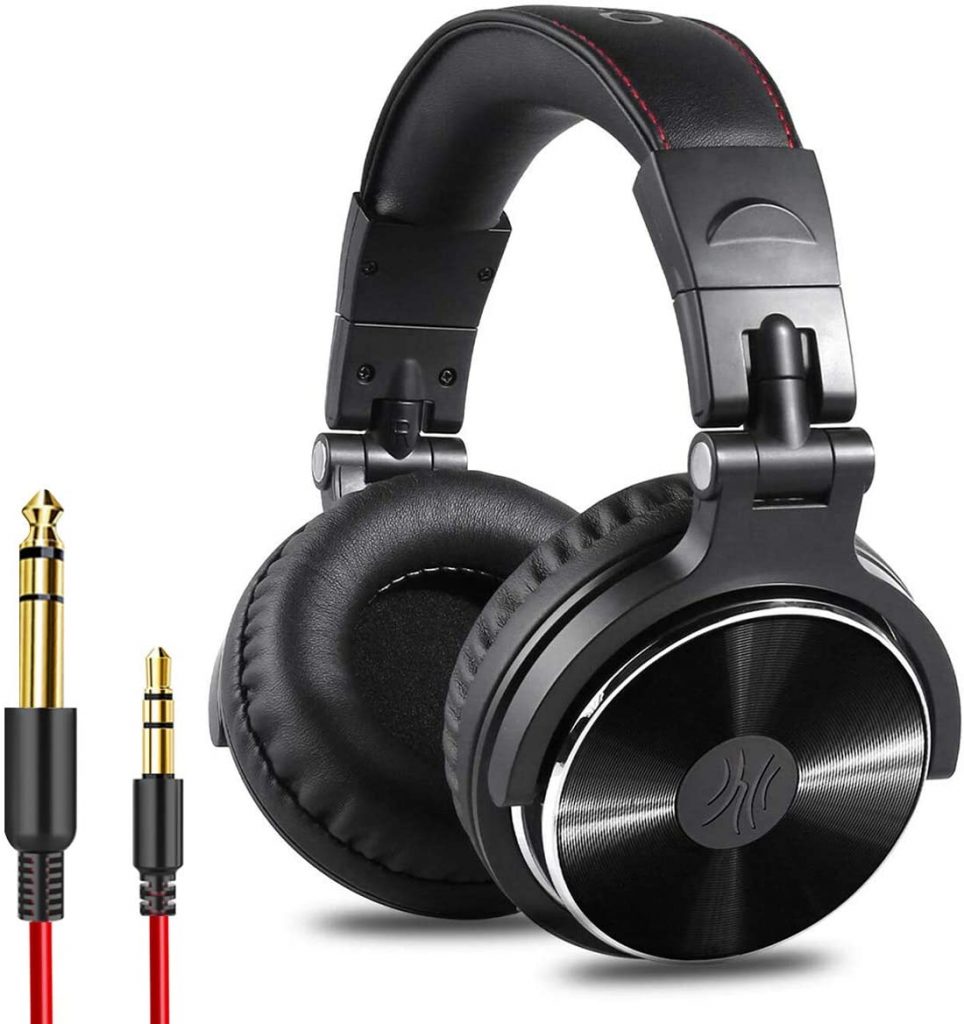 These professional-quality headphones offer decent sound quality and durability without sacrificing one for the other. Each pair has a unique foldable design. The ear cups can swivel up to 180°, plus the entire thing folds into a compact bundle that will fit most carry bags.
This pair has a few exciting features. For instance, it allows you to listen to two different audio sources simultaneously using a 3.5mm to 6.3mm cable provided in the package. The ports also allow you to daisy-chain multiple headphones to one audio source.
Audio fidelity is exceptional thanks to the drivers, which deliver high definition sound for mixing, mastering, monitoring, DJs, and broadcast.
2. Brenthaven Edge Rugged Headphones with Durable Ear Pads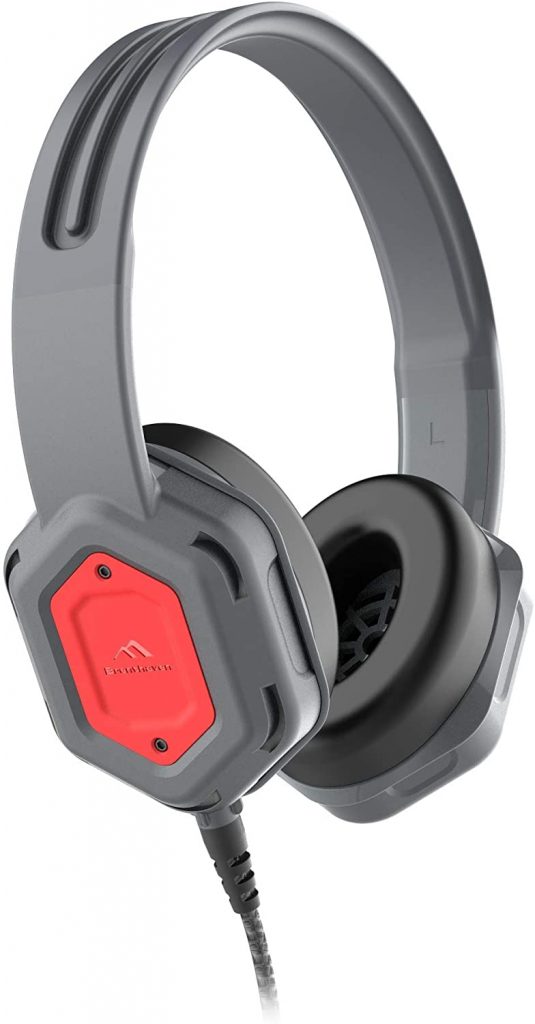 This pair is capable of surviving falls of up to six feet. It also has a 5-foot-long braided cable, a headband you can twist without damaging, and a unique break-away 3.5mm headphone jack tip that can bend and twist without breaking.
As one of the most durable headphones in the market, this pair of headphones does not disappoint. The chew-proof cable, bendable band, and rugged earcups form a formidable team. Plus, it is widely compatible with devices such as phones, tablets, and computers. There's no setup process required — just plug and play.
The earpads can be wiped clean. Also, the braided cord does not get tangled up when you put it in a bag. The headphones weigh just over 11 ounces.
3. GOgroove AudiOHM RNF Durable Earbuds – Heavy Duty Headphones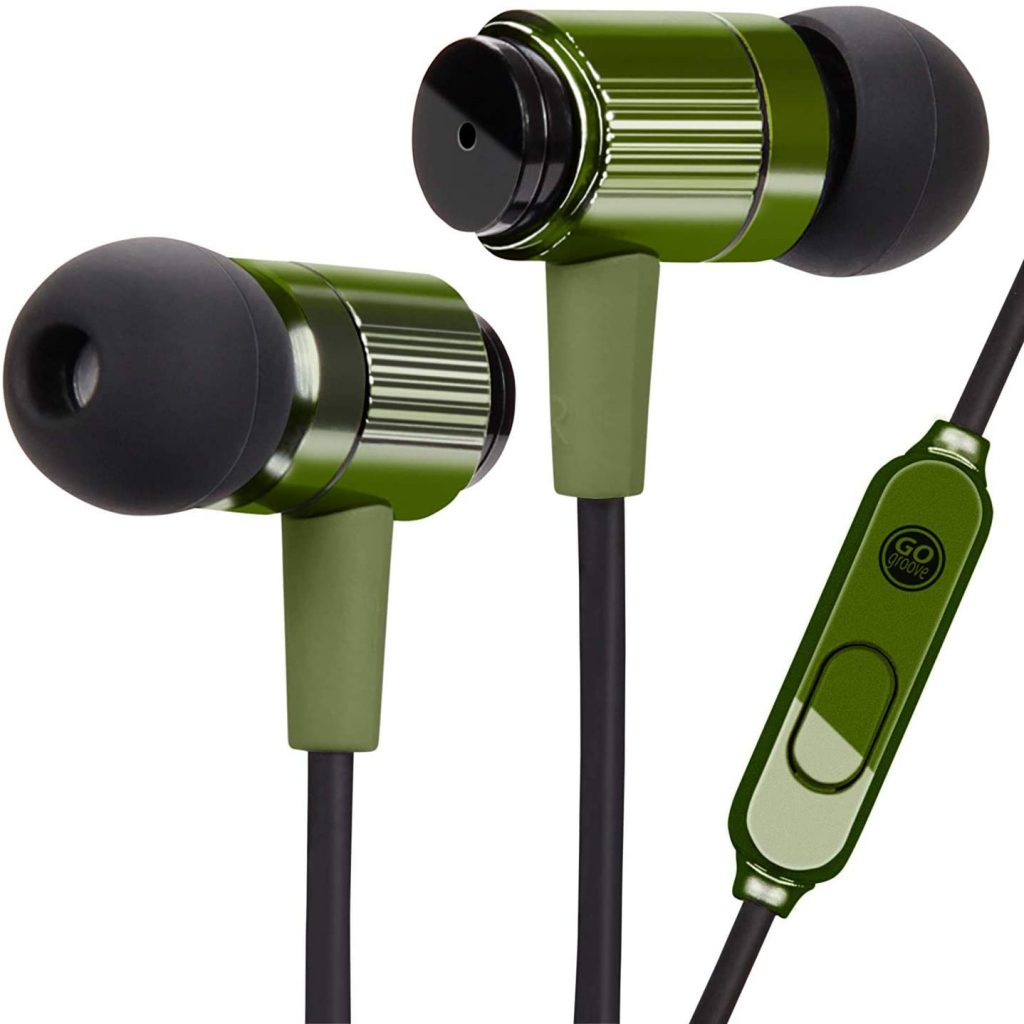 Although they're earbuds, this pair is particularly unique. For starters, it has a heavy-duty 3mm cable hosing that is reinforced with Aramid fiber to increase tensile strength. There is also the rugged metal casing that houses the driver. It is an exceptionally durable earbud.
Sound quality is spectacular because the in-ear earbuds have noise-isolating technology. The in-line microphone gets an upgrade too. It is a high-definition microphone with a multi-function button for music, calls, and voice commands.
This durable pair of headphones comes with a travel case (EVA foam), extra ear gels, and hooks.
4. V-MODA Crossfade M-100 Over-Ear Headphones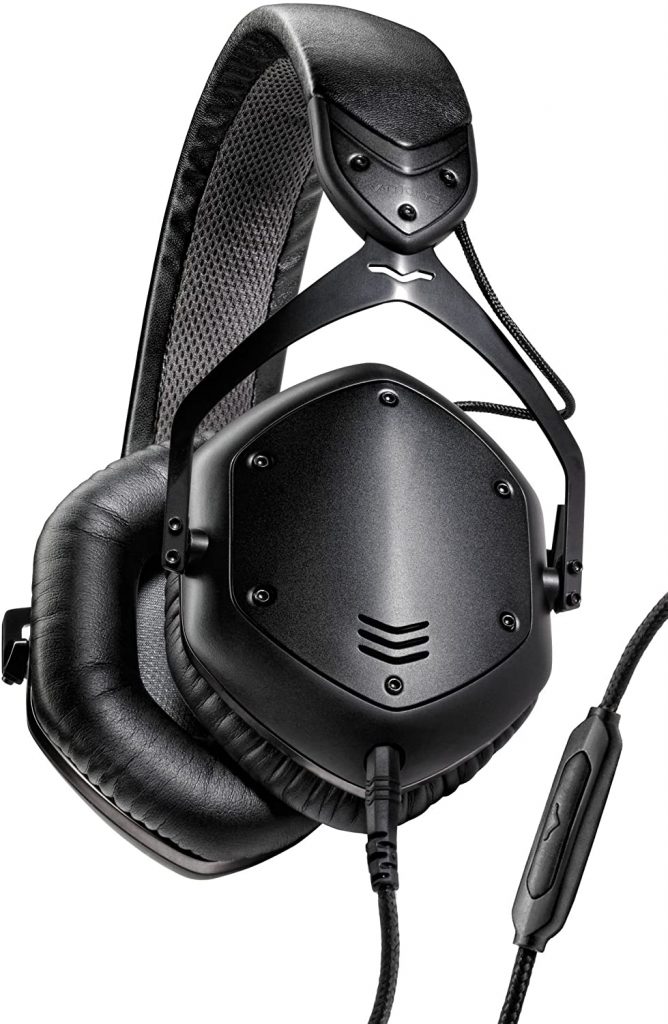 When it comes to durable, noise-isolating headphones, it doesn't get better than the Crossfade M-100. It is crafted from steel and vegan leather, making it durable and comfortable to wear for long spells even Martin Garrix uses the V-MODA Crossfade M-100 headphones.
The headphones have a unique hexagonal headband design, which offers a more natural fit for most users. Ear cups lined with Ergosoft foam cushions deliver plush comfort, and 50mm dual-diaphragm drivers produce fantastic sound.
The Crossfade M-100 is resistant to humidity, high temperatures, UV exposure, and salt sprays. Its cable and plug bend and twist over a million times without damage. Lastly, these virtually indestructible headphones fit into an impossibly small Exoskeleton case.
5. Audio-Technica ATH-M50x Studio Monitor Headphones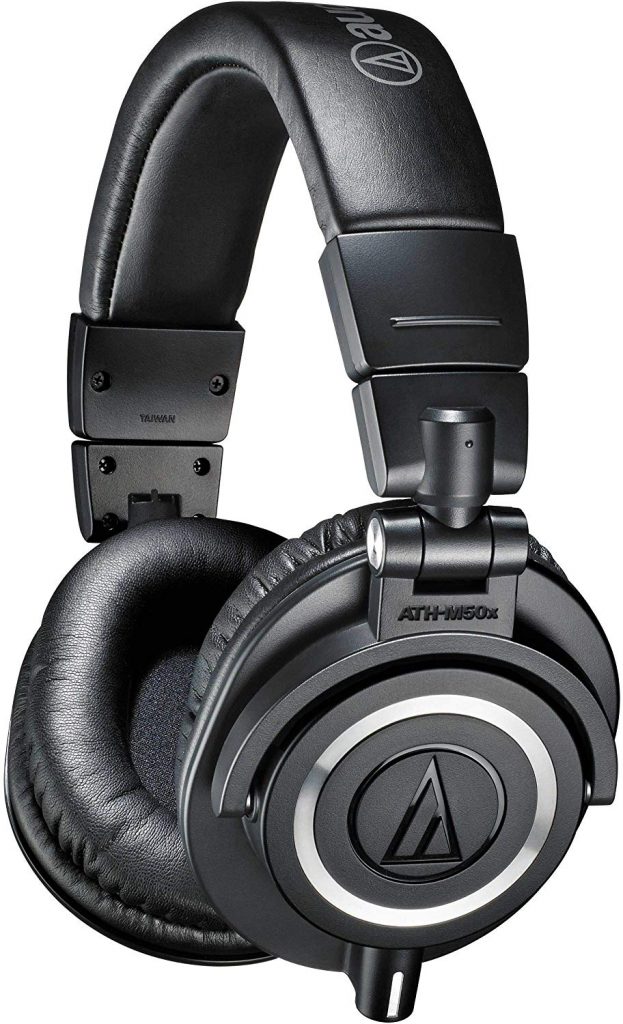 These highly-rated headphones have professional sound drivers that make them suitable for tasks such as studio monitoring and DJ-ing. They are noise-isolating, durable, and comfortable to wear for long spells.
The ear cups can swivel up to 90°, so one-ear monitoring is possible. Also, the swivel design makes it collapsible and useful for saving space.
Comfort is a guarantee with the professional earpads and headband. It also comes with two detachable cables: one is a 1.2m straight cable, and the other is a 1.2m coiled cable that can stretch up to 3.0m.
6. Logitech G432 Wired Gaming Headset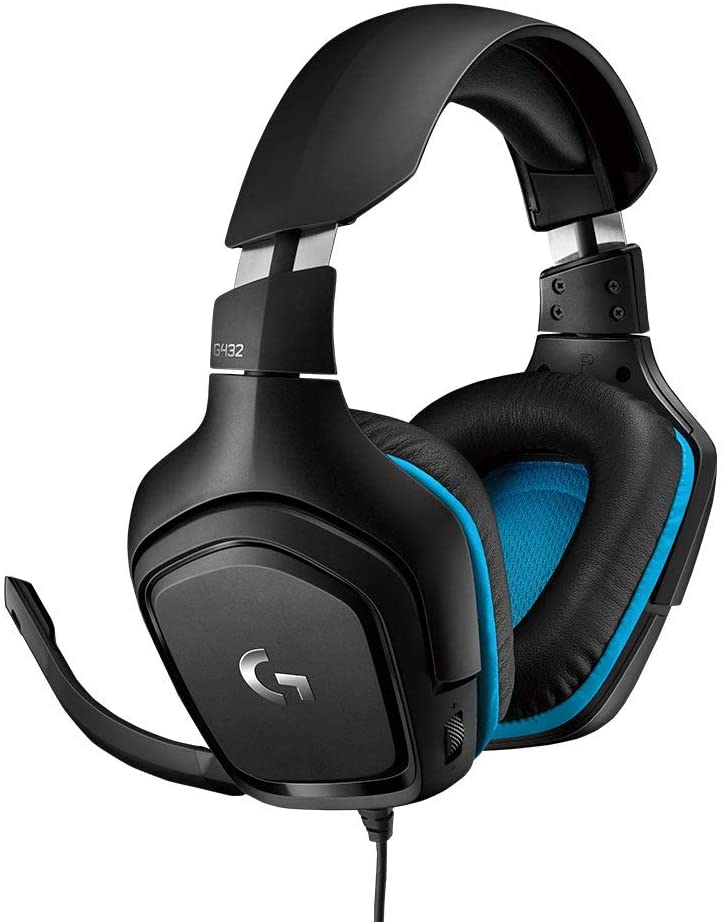 At the peak of modern sonic technology is this pair of headphones: the Logitech G432 gaming headset. It has 50mm drivers, DTS X 2.0 surround sound technology, and a 6mm boom mic, all to make your gaming experience as immersive as possible.
The headphones are compatible with PCs, smartphones, tablets, and any other devices with a 3.5mm audio port. It can also connect via USB DAC, which is the standard for gaming consoles. A flip-to-mute microphone supports clear in-game communication making it a great headset option for the Playstation 4 and the X Box One.
The headband features premium leatherette, and so do the earpads. Its durable stainless-steel frame ensures that it lasts through drops and accidental compression.
It is an exceptionally durable pair of headphones with world-class features, all of which come at an affordable price.
7. Philips Audio SHP9500 Over-Ear Headphones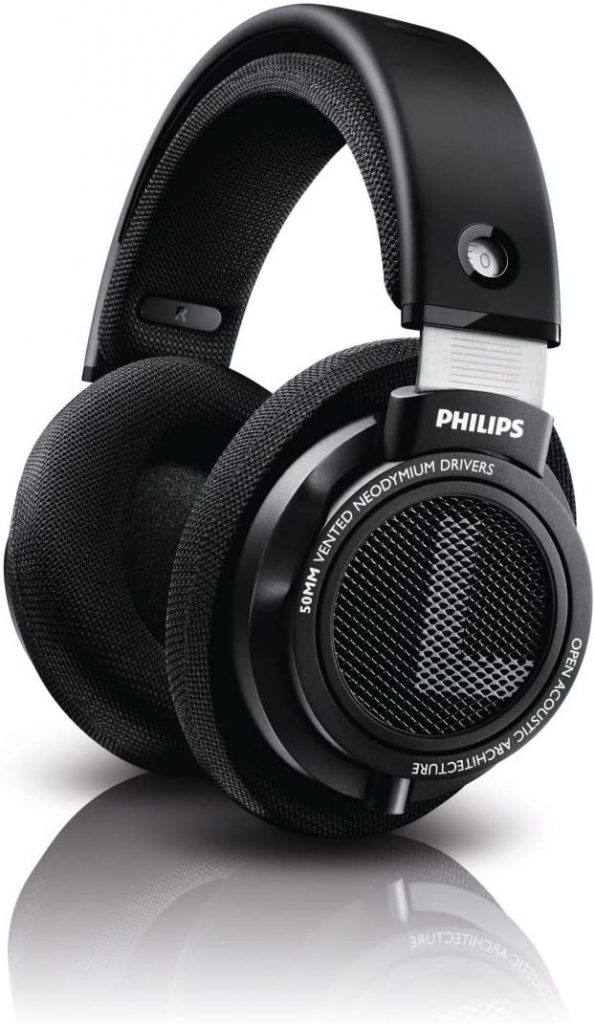 This pair features, among other things, a sturdy steel headband, detachable cable, and 50mm neodymium drivers that deliver powerful sound. It is durable, but it is also one of the most comfortable headphones in the market.
It features a cushion-lined headband and breathable ear cushions, which are comfortable to wear over long periods. Its drivers are angled to deliver sound better into the ears, and its open-back design allows the 50mm diaphragms to move freely, creating deeper, richer sound.
It comes with a detachable 1.5m cable.
8. SIMOLIO Durable Kids Headphones

This SIMOLIO kids' headphones can withstand the curious, restless hands of children. The band, which is usually the first thing to break in a pair of headphones, is made from bendable stainless steel. It can withstand twisting, pulling, and bending of all sorts.
The band is flexible enough to be shaped for different fits because it has metallic memory elastic strips inside. You can do this by holding it at the center with your fingers a few centimeters apart, then gently bending it in one direction or the other.
This pair also comes with three levels of maximum volume: 75dB for toddlers, 85dB for children, and 94dB for adults. Sound fidelity is pristine enough for playing PS4 games, watching movies or videos through your smartphone, computer, or iPad.
It has an in-line microphone that you can use for calls, but not much else. It also has a sharing port that allows another user to plug in to listen to your content.
9. Shure SE215 Wireless Earphones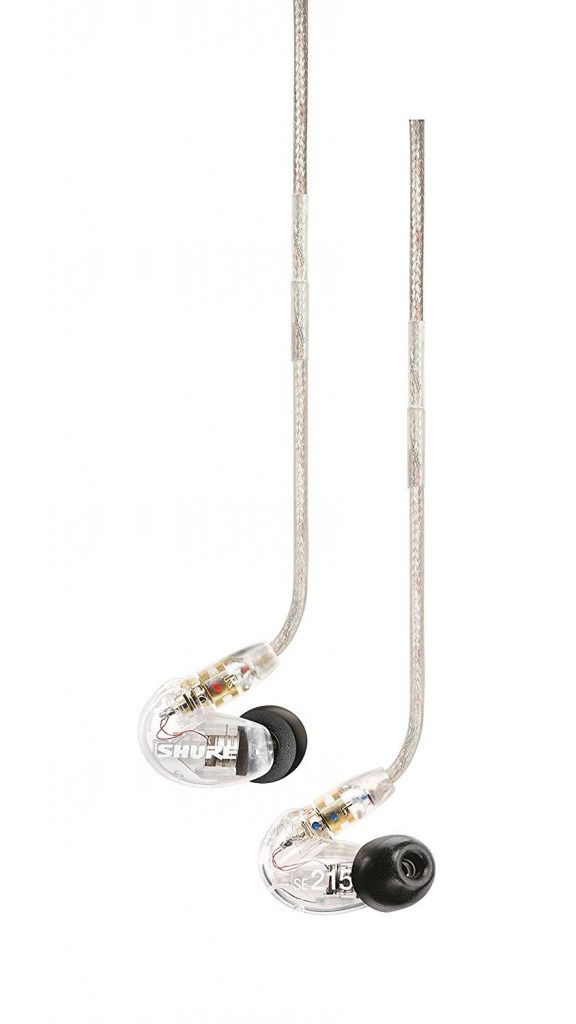 The Shure SE215 earphones use Bluetooth 5.0 to pair with a broader range of devices. They can last up to 10 hours on a single charge. The maximum Bluetooth range is 10 meters.
Sound quality is premium as the earphones can deliver deep bass, clear trebles, and highs through the dynamic drivers. Their sound-isolating design comes from a selection of custom-fit accessories and sleeves, which can block external noises of up to 37dB.
There is an in-line microphone that also serves as a remote. Although the buds go in the ear, these wireless earphones offer a secure over-ear fit that's ideal for various physical activities. It comes with a soft zip carry case.
10. Artix Foldable Adjustable Headphones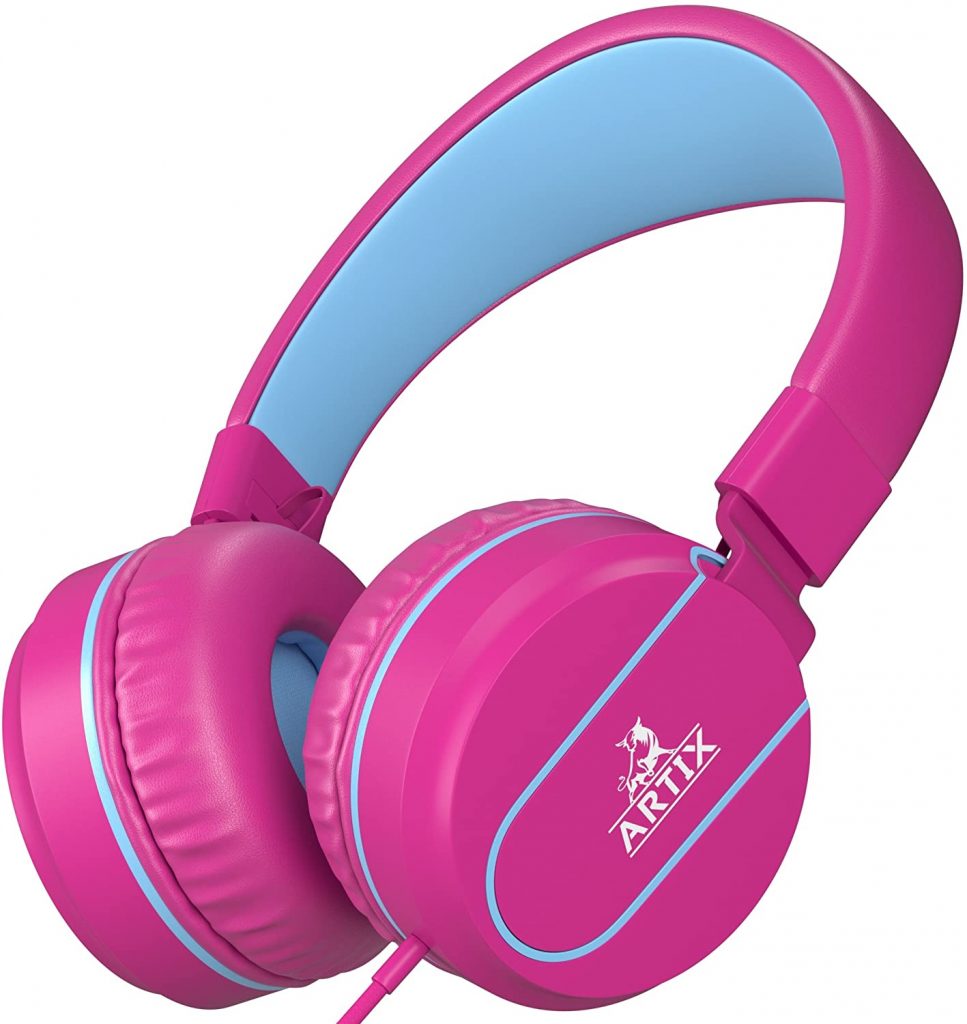 These foldable headphones can avoid damage thanks to the adjustable headband. A pair of these headphones can fold to fit inside a book bag, purse, or laptop bag quite comfortably.
The adjustable headband provides a comfortable fit for users of all ages. Quality construction makes them durable than most, although the pair lacks some features that are critical for durability.
On the upside, this pair is lightweight, comfortable to wear, and has excellent sound quality. It has plush paddings on the earpads as well. Other features include an in-line microphone, universal compatibility, and a year-long warranty for the product.
Headphones Buying Guide
In your search for the most durable headphones, you might come across a few options. There's in-ear, on-ear, and over-ear headphones. There's also open-back vs closed-back, wireless vs wired, and noise-isolating vs noise-canceling headphones. How do you know which ones to choose?
In-Ear, On-Ear, and Over-Ear Headphones
In-Ear Headphones
The smallest type of headphone is the earbud (or earphone). These go inside your ear canal to deliver sound directly to your eardrum. Their most significant advantage is that they're portable.
The size of earbuds also gives them another edge over bigger headphones: they are excellent noise isolators. Since they go into the ears, they can isolate external noise, improving sound clarity.
On the downside, their sound quality isn't that great due to the size of their drivers. Furthermore, they get tangled too quickly, which can be annoying.
On-Ear Headphones
These headphones sit on top of your outer ears. They usually have bands that go over or behind your head, positioning the drivers right on your ear.
They may be larger than earbuds, but they're also very portable. Their size also means that they can fit sizeable drivers, and therefore have better sound.
Unfortunately, these are bulkier and harder to carry around. Plus, these headphones don't excel at isolating noise very well.
Over-Ear Headphones
Over-ear headphones have the best sound because they have massive drivers. Everything else is bigger too, including the batteries, padding, and ear cushions.
Bigger stuff also means more to carry, so over-ear headphones are clunky and cumbersome to carry. Furthermore, they tend to be quite expensive because of the high-end drivers and components the manufacturers build into them.
If you decide to go for over-ear headphones, do so for the sound quality, not the portability.
Wireless vs Wired Headphones
Wired headphones are cheaper, not hard to set up, and can still have good sound. They are also widely compatible with devices even when they don't come with wireless adapters. The main reason you should buy a wired headphone today is to avoid the hassle of having to charge it before use.
Wireless (Bluetooth) headphones are relatively new, but they have numerous advantages over their wired counterparts. For one, they deliver sound quality that is at par with some wired headsets. They also give you the freedom to listen without cables.
The biggest letdown is that they depend too much on their batteries. You can only listen as much as the battery capacity dictates, which is never an issue with wired headsets.
Signal interference is also a concern, but compatibility with older devices is a bigger one. Newer Bluetooth headphones may have trouble connecting to old phones and computers due to different codecs.
Noise-isolating vs Noise-cancelling headphones
Though they sound similar, these mean two different things.
Noise-isolation involves blocking out external sounds. In-ear headphones excel at this because they go inside the ear.
However, a similar effect is possible using small microphones that detect outside sounds, then instruct the headphones to emit opposite sound waves that cancel them out. That is how most on-ear and over-ear headphones achieve noise cancellation.
Tips for buying headphones
Consider noise cancellation if you intend to use your headphones in noisy environments.
Don't buy a wireless headphone if you want uninterrupted listening because they require charging from time to time.
Collapsible ear cups make headphones easier to store.
Some headphones are waterproof, which makes them great for exercise.
In-line microphones let you change the music or answer your phone without pulling it out of your pocket.
10 Heavy Duty and Most Durable Headphones In 2020