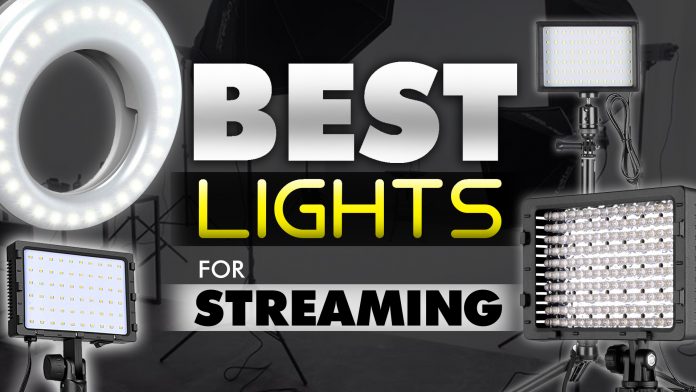 Streamers and the fans who watch them know how important strong lighting is for streaming. Streamers must sell themselves as a brand, and the way their videos look is a huge part of retaining an audience.
As entertaining as a streamer may be, they will likely not retain viewers if their stream quality is low. With a marketplace flooded with professional streamers with professional streaming equipment, viewers are first drawn to crisp video above all else.
Luckily, professional-grade lighting is more accessible than ever, and streamers do not have to worry about breaking the bank in order to create well-lit videos.
Thinking about purchasing superior lights as an investment in your channel can help viewers feel the same way about your content – and can have a major impact in getting those subscribers rolling in!
Top 11 Best Streaming Lights
Westcott uLite LED 2-Light Umbrella Kit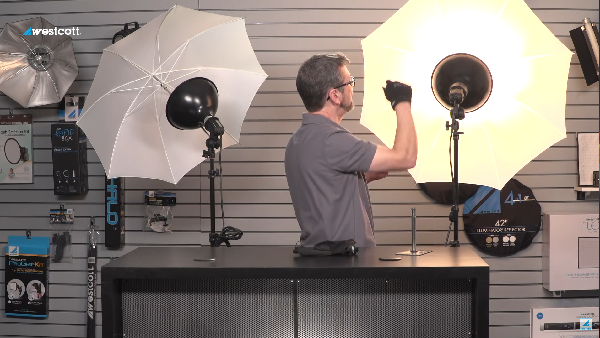 Hayk's Exclusive: Use the coupon code HAYK10 to save 10% on any Westcott lighting kit!
Rating
Brightness: 4.5 / 5
Sturdiness: 4.5 / 5
Easy to assemble: 4.4 / 5
Portability: 4.2 / 5
For online class: 4.7 / 5
For content creation: 4.7 / 5
The Westcott uLite LED 2-Light Umbrella Kit is fully functional and durable, perfect for start-up and veteran streamers. Not entirely surprising since Westcott has been on the photography and filmmaking industry for over 50 years now, so you can expect high-quality products from them.
This lighting kit has durable white diffusion umbrellas that are made using a sturdy fiberglass framework. They are not lightweight, but they are not too bulky either at 11.38 pounds, they are still a bit portable to carry around if you plan to move around. This kit also comes with a soft-padded carry case to ensure that your equipment stays safe and protected during travels.
Unfortunately, this kit is not that budget-friendly, but still reasonable considering its features. The Westcott uLite LED 2-Light Umbrella Kit is powered by 72 light-emitting diodes, each of them is daylight-balanced and fully dimmable. Made with 45W LED bulbs, this lighting kit is energy-efficient and quite long-lasting since they are rated for over 20,000 hours of continuous usage. The bulbs are capable of emitting an impressive 1370 lux that will make your skin tone better and more camera-friendly. To adjust the lighting, you can use the provided remote control to ensure that you get the setting that flatters your skin tone the most.
HPUSN Softbox Lighting Kit
Best Lights for: Streamers In It for the Long Haul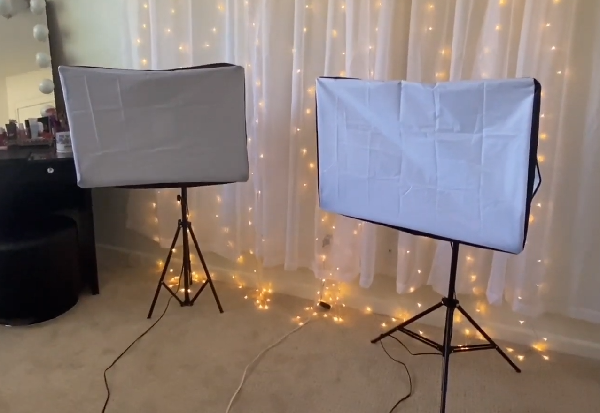 Rating
Brightness: 4.5 / 5
Sturdiness: 4.5 / 5
Easy to assemble: 4.4 / 5
Portability: 4.3 / 5
For online class: 4.8 / 5
For content creation: 4.8 / 5
When it comes to lighting solutions, professional photography kits simply cannot be beaten. While they may seem a bit extra for simple streamers, they are actually a must-purchase for professional streamers.
This softbox lighting system comes highly recommended as it provides amazing long-term lighting solutions. With two 85W CFL bulbs, and each bulb lasting up to 8000 hours, an energy-saving solution like this is a no-brainer for committed streamers.
Anyone who has been streaming for a while knows how quickly those hours can add up and how an ill-timed lighting failure can completely throw-off an entire stream, and should not take the longevity of their lighting solutions lightly.
Emart 60 LED Continuous Portable Photography Lighting Kit
Best Lights for: Great Output at a Great Price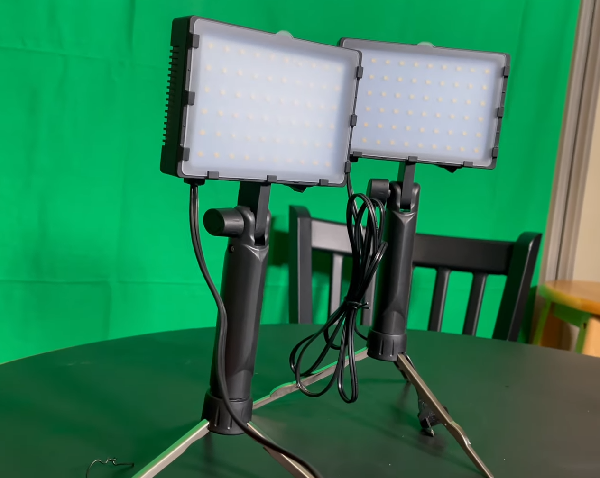 Rating
Brightness: 4.6 / 5
Sturdiness: 4.4 / 5
Easy to assemble: 4.7 / 5
Portability: 4.7 / 5
For online class: 4.6 / 5
For content creation: 4.5 / 5
These tabletop LED panel lights also come with multiple color diffusers. What sets this set apart from the others is the wider illumination and accurate color temperature these lamps provide.
Providing a wide range of color temperatures, both 3300K and 5500K, these lamps help create clear and superior lighting in real-time. Thanks to this lamp's 60 LED bulbs, streamers are easily able to take their lighting to the next level.
As these lamps provide much higher output, they must be plugged into power outlets rather than charge by USB. Luckily, the cords for these lamps reach 65-inches, giving the freedom to craft their streaming space dynamically.
NEEWER 160 LED CN-160 Dimmable Light
Best Light for: Impressively Bright Lighting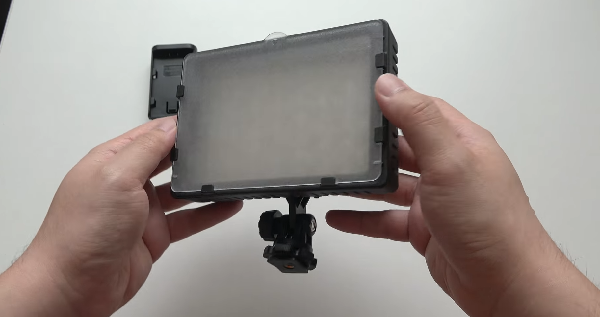 Rating
Brightness: 4.5 / 5
Sturdiness: 3.9 / 5
Easy to assemble: 4.7 / 5
Portability: 4.7 / 5
For online class: 4.7 / 5
For content creation: 4.6 / 5
Rather than focus on colored lighting effects, this LED panel light gives users bright light, fast output, and great control over their lighting. There is no replacement for just plain good lighting and the NEEWER delivers just that without any extra bells and whistles.
This light prides itself on providing some truly bright lighting. As there is a trend of Twitch streamers streaming from otherwise dark rooms, new streamers will find it easy to style their videos in this way with a lamp like this.
Viewers will be able to concentrate on you, even without any other light present in the room – that's how bright this light is!
Neewer 2 Packs Dimmable 5600K USB LED Video Light
Best Lights for: Twitch Streamers and Introducing Dynamic Colors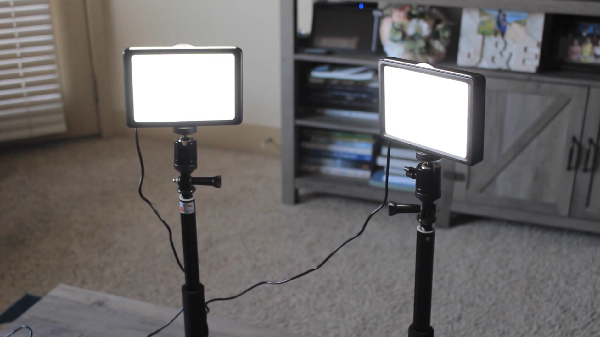 Rating
Brightness: 4.3 / 5
Sturdiness: 3.2 / 5
Easy to assemble: 4.7 / 5
Portability: 4.7 / 5
For online class: 4.6 / 5
For content creation: 4.5 / 5
Many Twitch streamers are known for their dynamic lighting. As the viewer's focus is typically on the game rather than the streamer, Twitch users have begun to experiment with boldly colored lights.
Rather than invest in multiple boldly colored lamps, these tabletop lamps make it simple to switch between color palettes based on your mood. These LED light panels are equipped with a diffuser and come with white, red, blue, and yellow color panels that allow users to change their lighting dramatically.
With a convenient USB plug, these desk lamps are ideal for tech-savvy streamers looking to change up their lighting. Each lamp can adjust up to 180 degrees.
Linco Lincostore Studio Lighting
Best Lights for: Those Without a Dedicate Streaming Space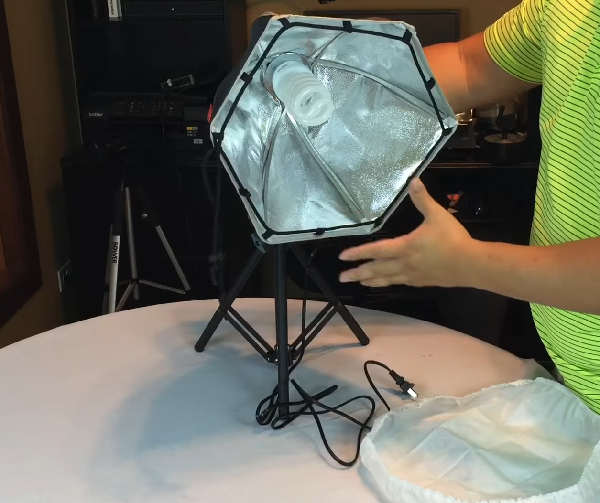 Rating
Brightness: 4.6 / 5
Sturdiness: 4.4 / 5
Easy to assemble: 4.7 / 5
Portability: 4.4 / 5
For online class: 4.7 / 5
For content creation: 4.8 / 5
This umbrella light kit is unique even among professional lighting kits. What sets this lighting solution apart from the others is its ability to collapse into itself and pack away neatly in less than 30 seconds.
As this kit does not require an intricate setup, streamers just starting out, traveling, or often moving around for collabs will appreciate just how easy this umbrella light is to transport.
What's more, this is a tabletop light rather than a standalone light, making setup easier for those just venturing into lighting their own streams.
VIEWOW 8″ Ring Light with Tripod Stand
Best Light for: Collabs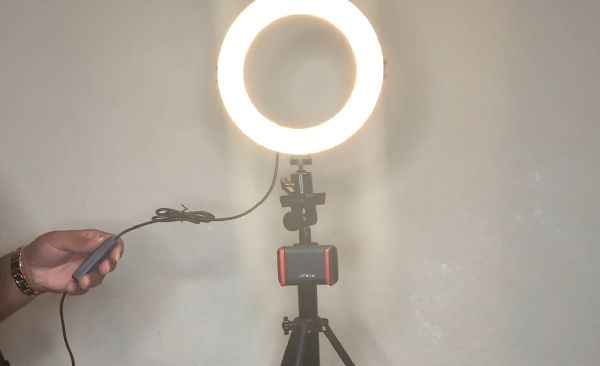 Rating
Brightness: 4.7 / 5
Sturdiness: 4.5 / 5
Easy to assemble: 4.6 / 5
Portability: 4.4 / 5
For online class: 4.6 / 5
For content creation: 4.7 / 5
Those who regularly produce diverse content will likely prefer a versatile lighting solution. That's where this ring light and stand come in. With three separate color modes and 10 levels of brightness, this light operates within a range of 3200K and 6500K.
Simply put, this ring light can handle both indoor and outdoor streams and vlogs, providing a one-size-fits-all lighting solution for those just starting out or looking to evolve their content over time. This ring light can adjust within a full 360-degree range and is sure to fit in any stream setup.
This kit also functions as a smartphone stand, providing high-quality lighting on the go.
QIAYA Selfie Light Ring Lights
Best Light for: Small Streaming Setups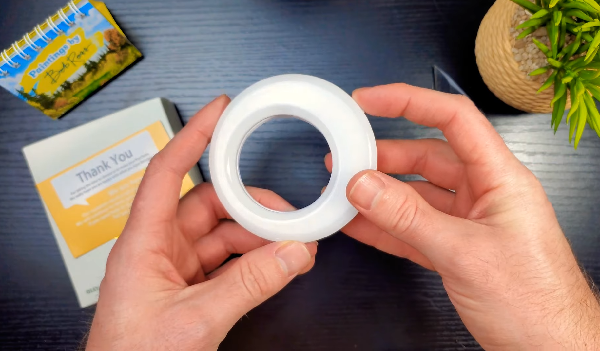 Rating
Brightness: 4.2 / 5
Sturdiness: 4.2 / 5
Easy to assemble: 4.7 / 5
Portability: 4.7 / 5
For online class: 4.6 / 5
For content creation: 4.2 / 5
It doesn't get much more simple than a classic ring light, and the QIAYA light is one of the best out there. Ring lights have prevailed in popularly because they're simple and they work effectively.
The QIAYA is a powerful light that is easy to use. Rather than worry about lightbulbs going out in professional lighting kits, many streamers prefer the simplicity of an LED light that is rechargeable through a USB.
This ring light will work as well with your gaming rig as it will with your cell phone, providing you with great lighting on the go.
MOUNTDOG 1350W Photography Continuous Softbox Lighting Kit
Best Light for: Setting Up Right Out of the Box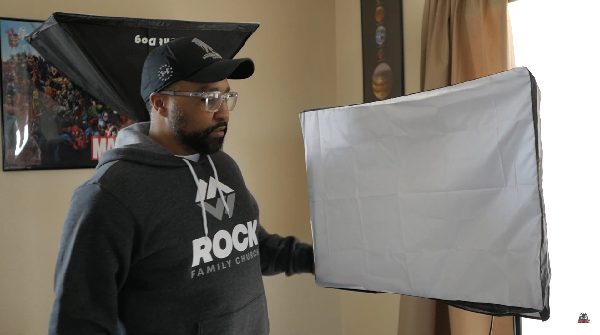 Rating
Brightness: 4.4 / 5
Sturdiness: 4.5 / 5
Easy to assemble: 4.5 /5
Portability: 4.4 / 5
For online class: 4.6 /5
For content creation: 4.7 / 5
With softbox lighting that can rotate a full 210 degrees and a tripod that extends between 27 and 80 inches, this MOUNTDOG kit is a serious contender for the most adjustable lighting kit. Compatible with standard 110-130 volt lightbulbs, this kit is set up to deliver over and over again.
Covered by a premium nylon slip, this lighting box will give you that soft lighting look that can set your streams apart from the rest. What's more, while remaining powerful, this kit is highly portable as well as being easy to assemble and dissemble.
Those looking for a kit that's great straight out of the box will prefer one as simple as this, as it requires no fuss over color temperature or technical knowledge to set up.
LimoStudio Photography Lighting
Best Lights for: Cinematic Flair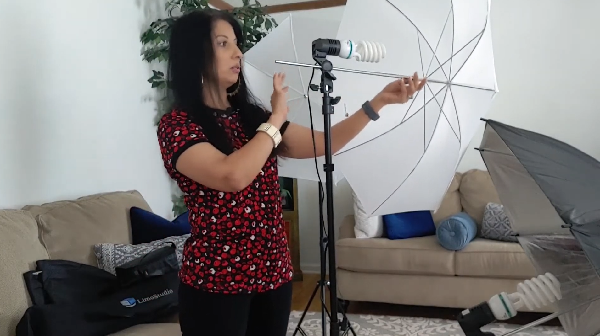 Rating
Brightness: 4.7 / 5
Sturdiness: 4.1 / 5
Easy to assemble: 4.7 / 5
Portability: 4.2 / 5
For online class: 4.6 / 5
For content creation: 4.7 / 5
This 3-piece professional photography kit is easily transformable into a streamer's dream. Complete with a stand that can reach a maximum height of 86-inches and a 33-inch umbrella reflector, this lighting kit is truly professional-grade.
However, streamers may find that this type of lighting kit can provide their streams with a more cinematic and professional look, setting them apart from a myriad of other streamers with low-quality streaming setups.
The 45-watt bulb is capable of producing photos with an amazing color depth even in the daylight. What's more, this kit comes with a convenient carrying case perfect for collabs and travel.
MOUNTDOG 18″ Ring Light Kit 55W Bluetooth LED
Best Light for: Makeup Gurus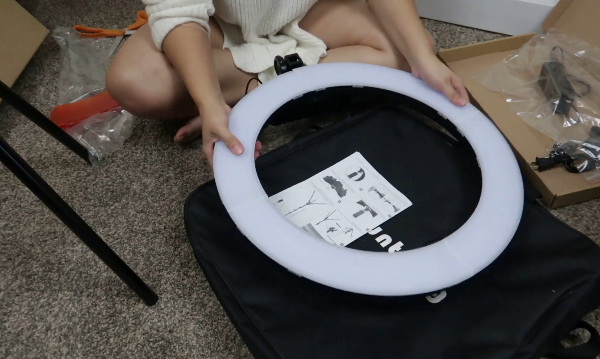 Rating
Brightness: 4.7 / 5
Sturdiness: 4 / 5
Easy to assemble: 4.2 /5
Portability: 4.4 / 5
For online class: 4.6 /5
For content creation: 4.4 / 5
This is a photo and lighting kit clearly designed with video streaming in mind. This powerful 18″ ring light is easily adjustable, providing streamers with a wide range in both temperature and color range.
This ring light kit comes with pretty much anything you might need in order to start streaming and is easy to set up. What's more, this kit comes with a remote that allows you to adjust your lighting in real-time. The adjustable light head allows you to get the perfect angle every time.
The included additional soft tube lets you adjust the range of your ring light, making it easily adapted to any streaming set up.
How To Make Ring Light | Round Light For Tik Tokers
Since the pandemic hit the world by storm, ring lights are becoming popular as the world heavily shifted to digital communication. From online classes, content creation, to posting TikTok videos, ring light can make your content a lot better.
Unfortunately, not everyone has the luxury to invest in a ring light. This section is addressed to those who are creative enough to make their own ring lights.
Things you'll need:
Cardboard
Pencil
Protractor
LED strip light
Cutter knife
Glue gun
Plastic pipe
Silver foil paper
Softbox cloth/diffusion fabric
Colored sheet (optional)
Step 1: Make a circle using the pencil and the protractor. Make sure to make a smaller circle inside the initial circle you just made.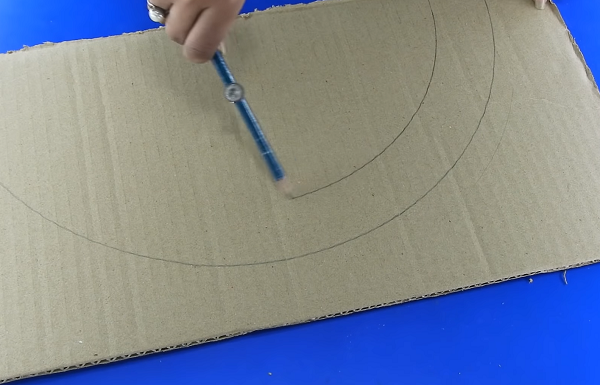 Step 2: Cut the circle you just draw.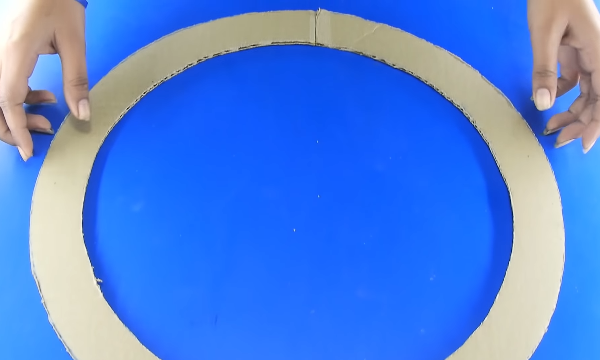 Step 3: Cut strips of the cardboard.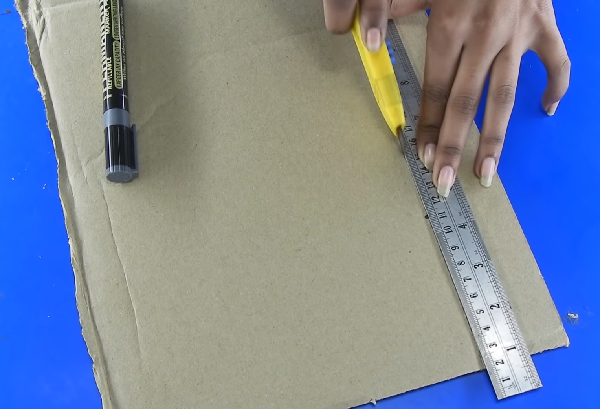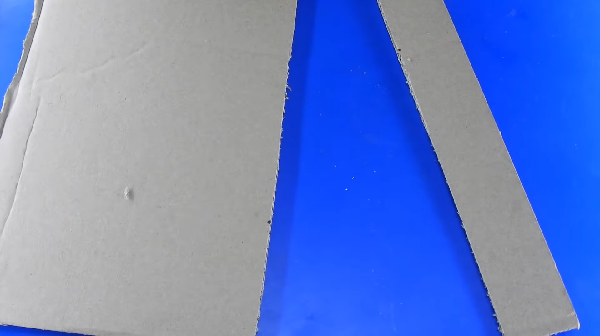 Step 4: Tear the stripped cardboards into half.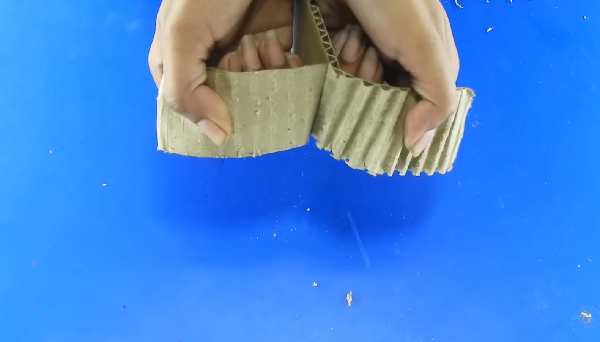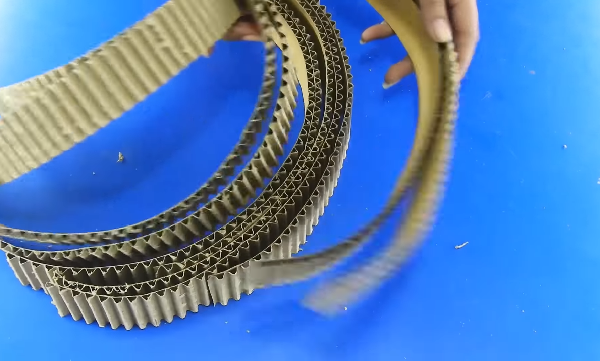 Step 5: Use the glue gun and stick the stripped cardboard.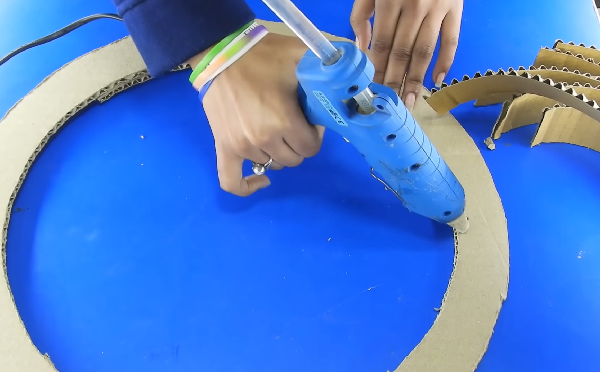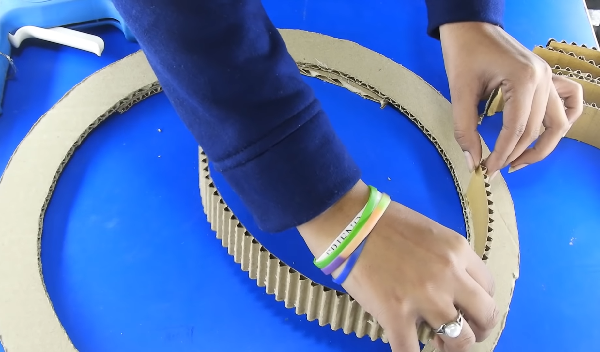 Step 6: Stick the LED strip lights on the base of the circle.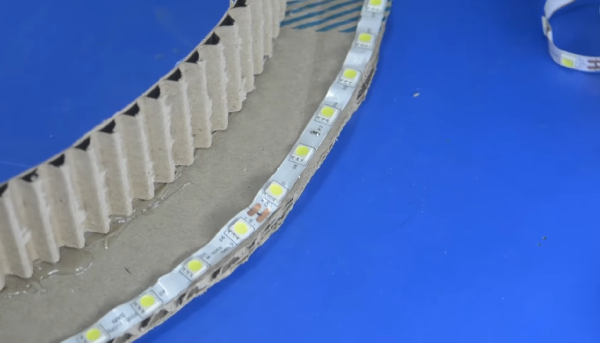 Step 7: Position the plastic pipe on your preferred base side of your ring light and glue the plastic pipe in place using the glue gun.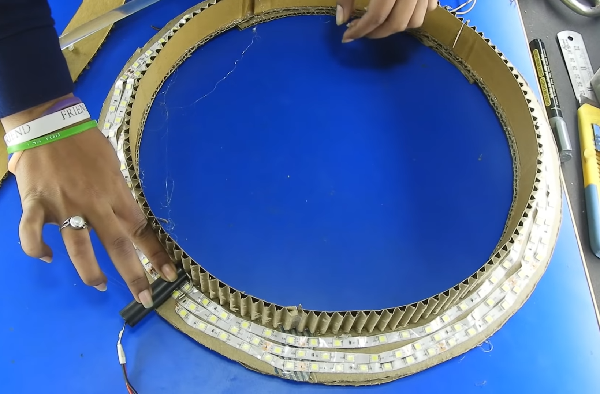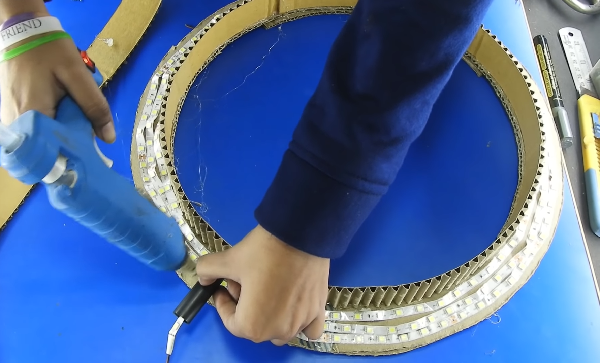 Step 8: Stick another set of the stripped cardboard on the outside of your ring light to finish the outside part of your ring light.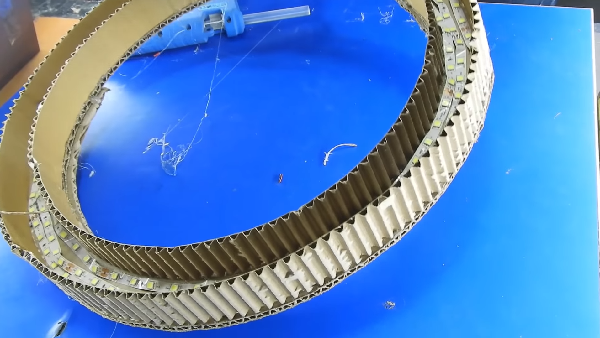 Step 9: Cut strips of the silver foil paper and glue them on the inside part of your ring light. Make sure that the strips are just the same size as your first stripped cardboard.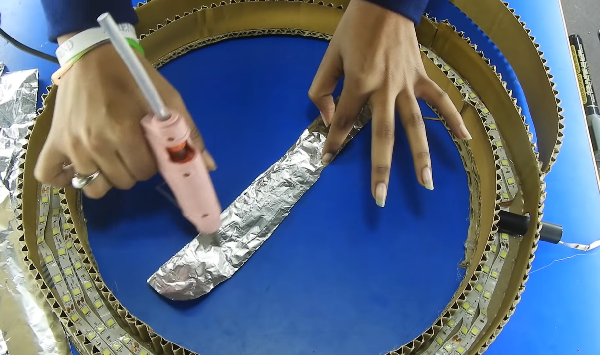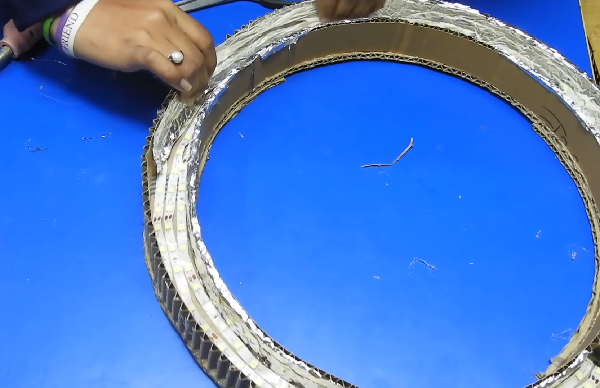 Step 10: Cut your softbox cloth or diffusion fabric and stick them on the ring light.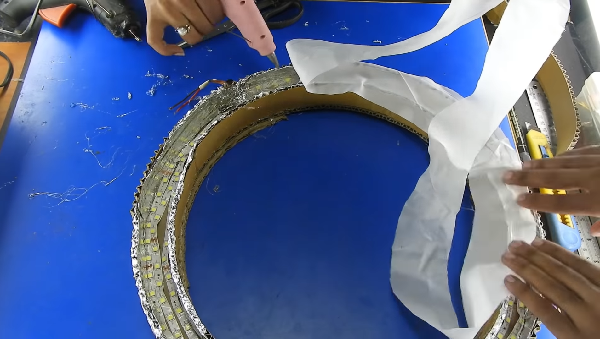 Step 11 (optional): Glue the colored fabric on the outside of the ring light. You can also paint the outside part with black paint to make it look a lot like a real ring light.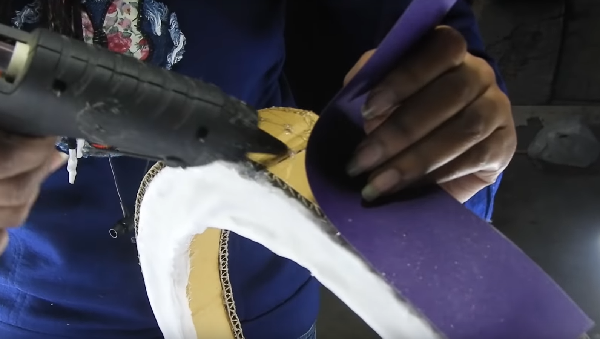 Step 12: Create a holder and stick it at the back of the ring light's base.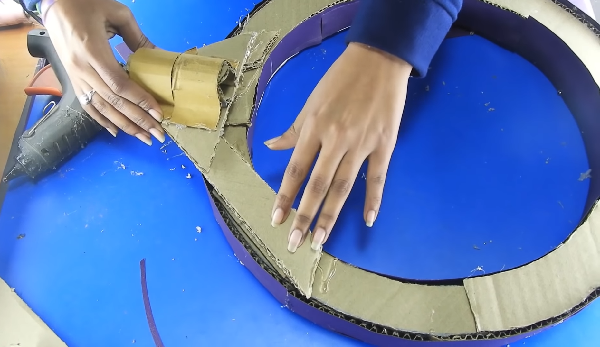 Step 13: Attach the adapter for your LED lights.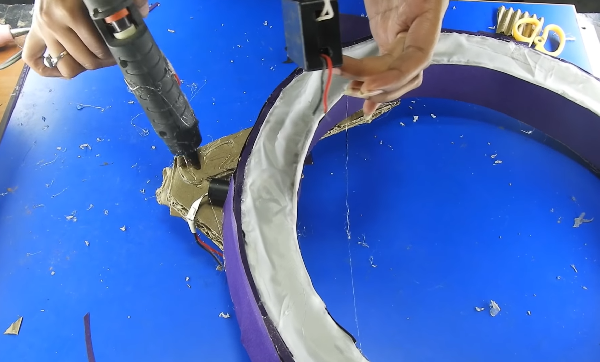 Step 14: Connect the wirings and fix the ring light on an old tripod.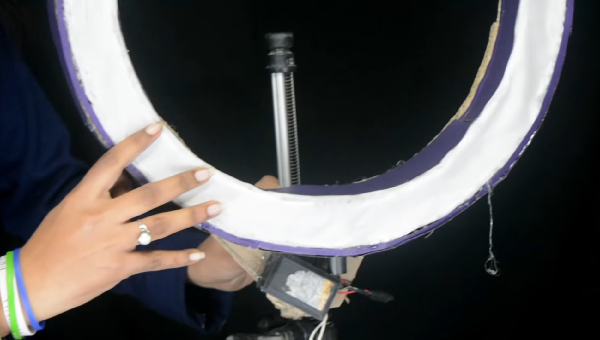 Step 15: Congratulations! You can now use your DIY ring light for content creation or online classes!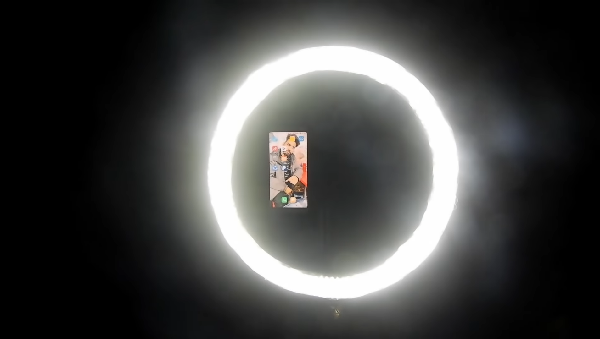 Check the entire video below:
Best Lights for Streaming Buyers Guide
Whether you're completely new to the streaming business or a seasoned streamer looking to improve your stream quality, there are some general things you should be looking for in your streaming lights.
Control
While the maximum specs of your streaming lights are important, they are actually not as important as the ability to control the output of your lights. For example, a light with a high amount of lumens will likely not do you any good if it is too bright for your streaming space.
More important is the ability to dim or brighten these lights on-demand while you are streaming in order to ensure they are perfect for any circumstance.
Spacing
You may find the most perfect, high-spec lights around, only to find you have no room for them in your stream setup. Likewise, you'll have to consider your setup needs. If you have a dedicated streaming space, you may be okay with leaving your lights up for an extended period of time.
However, if you do not have such a dedicated space or will need to travel in order to stream, you'll want to prioritize lights that are easily assembled and disassembled.
Take a good look at your space's specific streaming needs before determining if you will need standalone lights, desk lights, or ring lights.
Stream Type
While many may immediately think of PS4 and PC gamers when considering streaming, there are several other types of streamers out there, such as "Just Chatting" streamers, makeup gurus, ASMR enthusiasts, streaming Nintendo switch gameplays and more. Some artists even utilize streaming platforms in order to showcase their creative process.
The possibilities created by streaming platforms are endless and enterprising streamers have the ability to try many types of streams before finding their niche.
Naturally, each type of these streams requires a completely different lighting setup. While gamers typically keep their audience's focus on the game, other streamers will require their audience to focus on their own countenance for the entirety of their stream.
In these instances, streamers may want to consider professional photography lighting kits over the classic LED lighting largely preferred by PS4 and PC gamers.
Similarly, more cinematic streamers will prefer lighting that can be dramatically dispersed for more dynamic lighting effects.
Meanwhile, many gamers will be perfectly happy with an LED light that illuminates them just enough to give their audiences a clear focus on their faces without diverting from their gameplay.
What Are the Various Types of Lights for Streaming?
Softbox and desktop lights are the two most common types of lighting streamers use to enhance their stream quality. They have their respective pros and cons, which is why you should carefully consider each option before making a decision.
Softbox Lighting
Softbox lighting can be divided into two categories: primary light and fill light. Both light sources perform precisely like how they are named. The primary source light illuminates the entire area, while the fill light reduces contrast.
You can use any reflective material as your fill light source, but note that an intense fill light can result in low lighting quality.
Softbox light sources don't cast sharp shadows, meaning they can also be used as fill light sources.
Desktop Lighting
Desktop light sources are generally more compact and portable than softbox lighting. They can be placed on a desk or positioned on a webcam. The most common examples of desktop lighting are ring lights.
If you stream in a small area, then desktop lighting is recommended over softbox lighting as it is more affordable and takes up less space.
What Other Lighting Settings and Sources Do You Need?
Unlike graphics cards or motherboards and CPU combo for streaming, lighting is relatively affordable. The key is to know what you need to attain a high-quality and professional-looking stream.
Below are the things you will need for optimal lighting:
Primary Light Source

– the primary light source is typically placed behind or around the camera. A clip-on desk light is a popular primary light source as it is convenient and provides adequate brightness.

Fill Light Source

– a fill light source is used to eliminate shadows and glares. If your budget is limited, clip-on table lamps and low-power light sources can be used as a fill light.

Additional Light Source

– a third light source is only necessary if you want to highlight your background.

Lighting Accessories

– entry-level streamers don't need to invest in lighting accessories. But if you want to achieve elaborate lighting settings and have the space to spare, a photography studio set is what you need. Some sets include an umbrella and softbox light sources to diffuse light and remove shadows and glares.
Where Should You Place Your Light Sources?
Now that you have an idea of what the different light sources are, knowing exactly where to place them is key to achieving high-quality lighting effects on your streams.
Loop lighting

– this is probably the most basic light placement and is ideal for beginners. Loop lighting involves placing your primary light source slightly above eye level (placed or mounted on the camera's side).

Three-point lighting

– this is the most common lighting configuration for live streaming and photography. As the name suggests, it requires lighting sources from three different angles to achieve a balanced lighting output. The primary light sources should be directly in front of you, with the fill light angled below it to remove shadows. The third light source (backlight) should be tilted to give the entire scene a nice exposure and contour.

Backlight

– while it may not seem necessary, a backlight makes your background more conspicuous. If you have a unique backdrop or a cabinet full of collectibles, adding a backlight to illuminate the area will make your stream look more appealing.
If you don't have a decent background to show off to your audience, consider investing in a collapsible green screen bundle like Valera's Creator 95 to hide or add a virtual background.
FAQs
I'm pretty sure that you may still have some additional questions, don't fret as we have you covered! We've asked industry experts these questions so you can have real answers from real professionals.
What types of lighting are best for product photography?
What is the best lighting setup for product photography?
What is the best lens to use for product photography?
See what these experts had to say below:
Jim Costa
I'm a photographer, video producer and YouTuber running a video blog for my business and I also produce television and print advertising content for businesses. I have over 3 decades of experience. I'll include biographical/background info & links below.
YouTube Channel: https://www.youtube.com/channel/UCyBhN87iiWuFDlQzmWN8zCg
https://www.facebook.com/groups/videoproducersandcontentcreators
Business FB Group: https://www.facebook.com/jimcostafilms/
https://www.instagram.com/jimcostafilms/
1) What types of lighting are best for product photography?
I'd look for several features in lighting for product photography. Start with the type of light bulbs your lighting instruments will have. Bulbs come in many styles, but the most common and most energy efficient bulbs are fluorescent and LEDs. Traditional incandescent bulbs are being phased out at this time so investing in them is a waist of money.
For product photos, you'll need at least 2 lighting instruments (and likely 3 for three-point lighting). Therefore, you'll want the bulbs used to have the same color temperature. Buying multiple bulbs of the same type from the same manufacturer will solve this issue.
You bulbs should have a color temperature of 5000K to match any daylight entering the room to around 6500K maximum if there are no outside windows for your shoot.
All that said, for an affordable and economical solution, consider the:
Nanlite Compac 20 Daylight Slim Soft Light Studio LED Panel
This compact unit is definitely affordable. It's a small, lightweight, table-top unit that's daylight color balanced at 5500K and runs on just 24 watts of power and supports 110V and 220V power.
2) What is the best lighting setup for product photography?
As mentioned, you'll want either a two or a three-point lighting set up. For a two-point set up, set the instruments off camera at 45-degree angles from the product on the right and left for even lighting. Ensure that the lights are up high, of equal brightness and pointing downward, but at the subject. This will reduce the length of your shadows.
To get a bit of separation form the background, place the second light 180 degrees across from the first instrument.
For a three-point light set up, place the last instrument above the product from behind it and boost its brightness by 10%-15% from the other lights to separate the product from the background and offer a rim light.
You'll need to modify your lighting through the use of diffusers, bounce boards or umbrellas, regardless the number of instruments you use. Light tents work particularly well to provide even, diffuse light across all sides of your products provided it's evenly lit on three sides.
If you don't have lighting instruments, you can achieve a similar effect by using the light from a window and bounce boards. However, this technique only really works well on a bright sunny day. If it's dark out or a rainy day, you're out of luck.
3) What is the best lens to use for product photography?
Before you choose a lens, you need to know whether your camera has a cropped or a full framed sensor as the lens you choose will work differently based on the sensor. A cropped sensor camera will change the lens focal length by the amount of the crop factor. As such, your lens will act like a zoom. If your camera has a crop factor of 1.6x, then a 50mm lens will behave more like an 80mm lens (1.6 x 50). A 50mm lens on a camera with a full-frame sensor will act like a 50mm.
That said, I've found that product photography is generally a close-up form of work, not macro close, but close, so a lens in the range of 35mm to 85mm works best. When it comes to small objects, a tighter crop often creates a more visually pleasing image. If that's your style, lean towards an 85mm lens.
A prime lens is preferable as the images tend to be sharper. F/Stop is less of a concern to me for product images so long as you shoot at F/16 or faster to narrow the depth of field and blur out the background. Choose a lens with a speed of F/4 or below for the best results.
It's important to know the focal length of a lens. This will tell you how much it will magnify your subject when you take a picture.
Knowing all this, my lens recommendations are as follows:
Nikon AF-S Nikkor 50mm f/1.8G Lens
This lens is an F/1.8 prime lens at 50mm with a minimum focus distance 1.48 feet (0.45 meter). The lens is auto focus comparable and is optimized for edge to edge sharpness on both FX and DX format and has a newly developed optical system with an aspherical lens element.
For Canon shooters look for:
Canon EF 50mm f/1.4 USM Standard & Medium Telephoto Lens
This lens is a fixed focal length 50mm prime lens with an aperture of F/1.4.. The mount is Canon EF compatible. It accepts 58mm diameter filters. The minimum focus distance is 18 inches (.2 meters). It also works in manual mode and sports a field of view of 46 degrees.
If you would like to see examples of a product shoot set up, check out the images here:
https://drive.google.com/drive/folders/1L7SDTqaZ4MiSK1-8uBKxZ6ErtbISuCpp?usp=sharing
Shayne Chatterton
Founder – iSky Films in Scottsdale, Arizona
www.iskyfilms.com
1) What types of lighting are best for product photography?
This is actually a very common question when beginning and setting up that initial supplies list. The best lighting is going to differ from product to product due to changes in material and its reflective properties. The best way to start is to think about what types of products you will be shooting the most, then correlate that with a level of lighting that is appropriate. I personally like a filtered bright white setup as it accomplishes a clear
and dynamic image without sacrificing things like color.
2) What is the best lighting setup for product photography?
I love to have at least 2 tall adjustable lamps and 1 that is about knee-high. I also carry a 5 pack of bulbs for each lamp to account for different natural lighting scenarios.
3) What is the best lens to use for product photography?
I strongly believe that anyone in the product photography space should have at least a close-up lens and a wide-angle lens. With the combination of these 2 widely different lenses, you can accomplish full-scale marketing campaigns without having to compensate for the limited focal points of a standard lens in post-production.
1) What types of lighting are best for product photography?
Off-camera strobes are the best way to churn out a lot of light. Couple these with softboxes, umbrellas, or other diffusers to get soft, even lighting and to avoid harsh shadows or hot spots. We sometimes use LED continuous lights, which are great for being able to constantly have the scene lit and to tweak things on the fly effortlessly, but they don't put out a lot of light. What's going to work best for you really depends on what you're shooting, as well as the conditions you're shooting in. When you do product photography, maybe you've got a devoted studio space that you're always using—if so, great. But for many of us, clients also want us to shoot on-location in showrooms, warehouses, and everywhere in between, and space can come at a premium. In those cases, portability and space efficiency can really turn a nightmare shoot into a smooth one.
2) What is the best lighting setup for product photography?
What's best for you is going to depend on what and where you're shooting. If I'm choosing one setup for maximum versatility, try starting with one diffused overhead key light. Use a second fill light to accentuate form and highlights from whatever angle works best—move it around, experiment, and shoot the product a bunch of different ways. You've heard the old saying: "No plan survives contact with the enemy." It's the same with product photography. Each gig is different, and you always seem to find small problems and challenges that require a bit of creativity to solve. That makes you a better photographer, and it's part of the fun of it all. But it also means that you're probably not going to hit the perfect lighting setup right off the bat—it'll take a little trial and error to dial in.
3) What is the best lens to use for product photography?
The one you're most comfortable with, generally. If you're shooting very small objects—like jewelry or watches—where making those tiny details pop is the goal, a longer focal length ideal for macro photography will do a great job. In general, I find myself reaching for a sharp 50mm prime more often than anything else. Going much wider can distort the proportions of the product, and there's a natural feel and ease-of-use to a 50mm. Most of them offer lovely bokeh, and when you're outside the studio you can use them for portraits, street photography, and everything else under the sun.
Brandon Ballweg
Photographer and the founder of ComposeClick, an educational resource for photographers.
1) What types of lighting are best for product photography?
Some of the types of lighting you can make use of when doing product
photography include:
-Natural lighting using just available light (you can also use reflectors with this method if you need to bounce a little extra light on the subject)
-Ring lights: Using a ring light is one of the easiest ways to do product photography. Ring lights are shaped in a circle and put out continuous light. Some of them attach directly on your camera or lens and others mount on a stand. Ring lights tend to envelop a subject in light so you can get away with using just one light.
-Strobes: strobes flash light onto a subject, lighting them for a split second.
-Continuous lights: these are lights that shine light without stopping. Their lighting is generally less bright than flashes but you get to see exactly how your lighting is going to look on your subject.
2) What is the best lighting setup for product photography?
In my opinion, the best lighting setup for product photography is a 3 continuous light arrangement. You put one light directly in the front of the subject and two lights on either side of the subject, which results in a nice even lighting of the product. If you need more definition/to make the product pop out of the background a little more, you can move the two side lights a little to the back of the product.
I prefer octoboxes as light modifiers, to get a softer, more pleasing light. You can also use square/rectangle-shaped softboxes or umbrellas.
3) What is the best lens to use for product photography?
The best lens to use for product photography is your macro lens of choice. If you want to get up close and show the small details of a product, you need a lens that has a small minimum aperture and has a close focusing distance like macro lenses provide.
Gintaras Steponkus
Founder, Blogger & Editor of CameraHarmony
1) What types of lighting are best for product photography?
Continuous lighting kits are handy for both product photography or product video making. I have been using the Bescor LED lighting kit for product photography for years and comes with two pieces of floor stands, and two AC adaptors. With such lightening kits, I can visualize how the light will appear in the final image and thus can easily adjust the brightness likewise. These kits are great because I can manipulate the light more manually and find it comparatively more cost-efficient.
2) What is the best lighting setup for product photography?
I have always used artificial lighting to brighten up the product and to make it appear more transparent. For that purpose, I also use at least two softbox light setups. There is always a clip-on light clamp, two strong Bescor LEDs, and the white piece of paper or cloth to diffuse some of the light to achieve the softer shadow effects. Using the light setup, I manipulate the angles and distance of the light until I get the smooth and evenly distributed shadows.
3) What is the best lens to use for product photography?
Sony FE 90mm f/2.8 Macro G OSS is at the top of my list for best photography lens. It is particularly beneficial for highlighting the intricate features of the product while doing photography. I have been using this 90mm focal length lens for both aspiring and professional photography. I can easily focus on the product keeping everything blur so that the product clearly popups in the final images with the best of its colours and features.
Key features of the lens:
* It's a full-frame macro prime lens
* 90mm focal length
* Aperture range of f/2.8 – f/22
* HD Autofocus
* The focus distance of 11.02"
* Nine rounded diaphragm blades
Recap: Here are the 10 best lights for live streaming on different platforms.