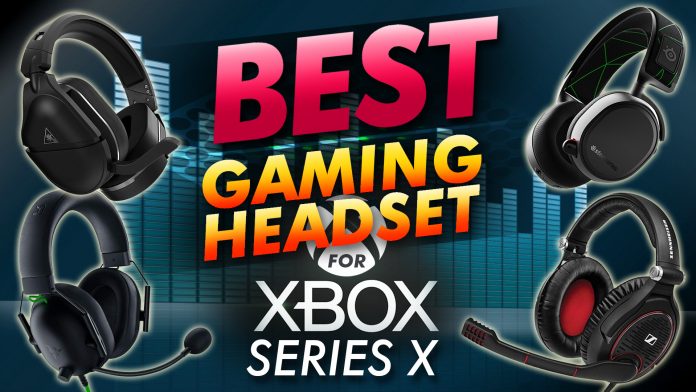 Since the Xbox Series X release on November 10, 2020, getting your hands on one has proven rather difficult. Those gamers who are lucky to own one already know that a proper gaming headset is essential to truly appreciate the gaming experience.
While there are many Xbox headsets — both wired and wireless for Series X. Without proper knowledge of the differences between the headsets available on the market, you could purchase one that doesn't work for your specific console. You also risk paying too much for an uncomfortable headset, making the whole experience unpleasant.
A quality gaming headset for Xbox Series X need to hit the mark, providing crystal clear voice chat, comfort when worn for long hours, and decent battery life if they are wireless—additionally, it must have a decent mic when gaming to allow other gamers to hear you even when you are in places with lots of background noise.
In this article, you will read about the nine best Series X headset. You will learn what makes the best gaming headset unique and how each one works to take your gaming experience to the next level.
The Ultimate Xbox Headsets of 2021
1. Xbox Wireless Headset – Best Wireless Xbox Headset
The official Xbox Series X headset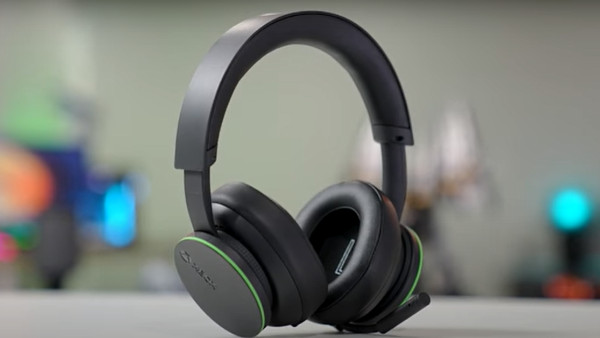 Tech specs:
Driver: 40mm drivers | Battery life: 15 hours | Frequency response: 20Hz – 20 KHz | Connectivity: Bluetooth and Xbox Wireless technology
Rating
Comfort: 5/5
Response: 5/5
Longevity: 4/5
Material: 5/5
Xbox wireless headset uses built-in connectivity on your Xbox Series X to connect seamlessly, which means you don't need a Dongle to get low latency, high fidelity audio. It has a bending microphone with two mics, one for voice room and noise cancellation in the background.
The headband has strong and rebounding padding foam for comfort and firm grip when using the headsets. The inner earcaps are removable and slow rebounding for flexibility.
The headset has dials in the left earcap for listening in the chat with other gamers or focusing more on the game, while the right earcap enables volume control. Under the microphone boom arm, there is a mute mic button, which you can also configure using software to mute automatically.
Microsoft's Xbox headset Series X promises exceptional central sound that is both light and flexible, which is the best for gaming all day long, considering it has almost 15 hours of battery life. You can also pair the gaming headset directly to your Xbox console using a USB type C cable accessory that comes with the headset.
However, a small amount of play with the earcaps can lead to discomfort, depending on a gamer's head size. The mic is short, making the mic indicator not visible for those with protruding cheekbones.
The price of an Xbox Wireless Headset is only $100. It's pretty affordable considering you get convenience and features like automatic muting and one-touch pairing. Compared to other headsets in the same price range, Xbox Wireless Headset is the best choice.
2. Razer Kaira Pro Headset
Xbox Series X's most comfortable headset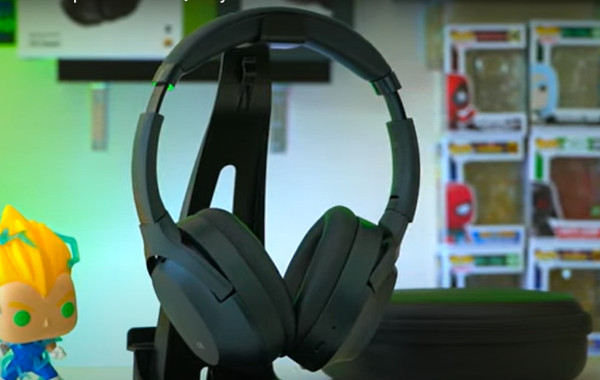 Tech Specs:
Driver size: 50m | Frequency response: 20 Hz – 20 kHz | Connectivity: Wireless, Bluetooth | Battery life: 20-hour
Rating:
Comfort: 5/5
Response: 5/5
Longevity: 5/5
Material: 4/5
It's Razer's best Xbox Series X gaming headset and best Xbox One headset. It's extremely comfortable compared to the Xbox Wireless Headset.
The inner ear cups are made of comfortable cushion material wide and deep with inward leather lining. The same sports material is used in the head pad, while the rest is made of plastic with metallic holdings to the ear cups.
The ear cups are adjustable and flexible with significant 50mm drivers, producing a signature detailed and bombastic sound. The right ear cup has a volume control button, a pairing button for maxing out the chat or the game, and a pairing Bluetooth button.
The big difference between the standard Kaira from Kaira Pro is the Bluetooth button. The left ear cup has a switch button for mic mute and active mic switch. Below it is a volume control wheel and a power button as well.
The Kaira Pro is wireless but comes with a USB cable. Inside the content are two microphones; one is detachable while the other exists as a small hole on the backside of an ear cup and can be used interchangeably.
The hyperClear Cardriod bendable mic is improved housing and pickup for excellent voice capture, which suppresses noise from the back and support sides. The hidden mic is mobile dedicated and comes in handy when a gamer needs to talk while commuting.
For gamers who don't mind breaking the bank, the Kaira Pro gaming headset is ideal as it is easy on the ears from the soft foam cushions, FPS mode that enhances and support in-game audio like enemy footsteps, and drivers with titanium-coated diaphragms for added clarity.
With a price difference of about $50, you'll surely start to wonder what sets the Kaira Pro apart from the standard Kaira model. On paper, both feel the same in all aspects, the main difference between them is the Kaira Pro features a detachable mic as well as a Bluetooth 5.0 capability.
3. LucidSound LS35X
Another cheap Xbox Series X headset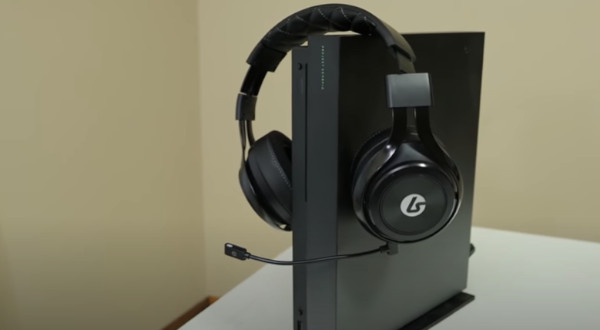 Tech specs:
Drivers: 50mm | Weight: 275 grams | Battery life: Up to 15 hours | Connectivity: Wireless with a removable boom mic and a LED mic mute indicator
Rating:
Comfort: 5/5
Response: 4/5
Longevity: 4/5
Material: 5/5
LucidSound LS35X uses Xbox wireless technology connecting directly to Xbox Series X with a simple set-up process. This is also considered as one of the best headsets for Xbox One. It has a dual-mic system that includes a detachable boom mic that activates a second mic, perfect for mobile gaming and chat.
A quick press on the right ear cup means the mic is muted, and the light on the mic goes off to indicate so, while a long press turns on & off-mic monitoring. A quick press on the left ear cup means mic sound. The gaming headphones also have a hidden mic which can be used when utilizing the 3.5mm cable.
The content inside the Xbox headset design aims to hit premium comfort during long gaming sessions with cool, soft, and memory foam padding with spacious earcups and flexible light-weight frames: the carbon-black metallic touchpoints and adjustable: headrail for durability and strength.
Pairing the headset to the Xbox Series X console takes 5-10 seconds, but the audio drops every 2-3 minutes, killing the adventure. This issue can get solved when using Dolby Atmos software.
A gamer may consider this headset for its price point for both new and used from $61. Also, its multi-game compatibility makes it best for games like Fortnite, Battlefield, and more.
4. Astro A50 – Expensive Audio Headphones
The most expensive headset for Xbox Series X
Tech specs:
Frequency response: 20Hz to 20,000Hz | Driver size: 40mm | Battery life: 15+ hours | Connectivity: SPDIF optical audio, USB cable to a PC
Rating:
Comfort: 4/5
Response: 4/5
Longevity: 5/5
Material: 4/5
Astro A50 is an actual gaming headset with specs slightly smaller than previous versions but not noticeable. On the right ear cup is the mic, which is not removable, and unlike the A20, it's not swappable either, so you will need to rotate it upwards when you don't need to use it.
Because it's padded, the Astro A50 is reasonably comfortable on the ears for the first hour or so, but you will need to adjust them occasionally if you game for more than an hour.
Compared to the previous versions of A50, the sound quality is excellent and balanced. The Dolby Atmos takes the gaming headsets to the next level. It plays the audio in a 360-degree radius, making it easy to distinguish weapons on the battlefield.
Considering the price of the gaming headset, it's a premium product with a few shortcomings. Sitting the headsets on the charging base is like precision surgery; it takes careful contacting to get the headset charging. Additionally, the headsets are pretty big and not lightweight.
However, for gamers who don't mind breaking the content in the bank, Astro A50 gaming headsets are worth the premium price based on quality and durability.
5. SteelSeries Arctis 9X
The best Xbox Series X headset with wireless design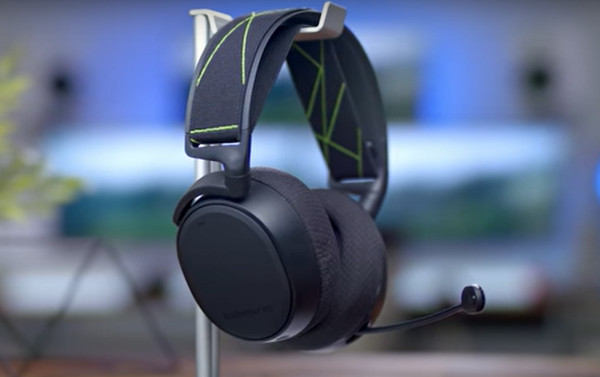 Tech specs:
Battery life: 28 hours | Compatibility: All Xbox consoles; Xbox One, Xbox Wireless, and Xbox Series X/S | Driver: 40 mm | Frequency response: 20 – 20,000Hz
Rating:
Comfort: 4/5
Response: 4/5
Longevity: 5/5
Material: 4/5
SteelSeries Arctis 9X has 40mm, neodymium drivers, a headphone frequency response of 20 Hz – 20 kHz, and a sensitivity of 98 dB SPL. The Bluetooth version 4.1 with a range of 20ft, 6m.
Arctis 9X connects simultaneously with Bluetooth, enabling the gamer to take calls while gaming or use wirelessly on the go with your mobile device. The Xbox wireless signal is direct and fast to start gaming in seconds with no dongle or cable required. Also, with a Microsoft Wireless Adapter, the headsets are pretty decent for PC as well.
The award-winning soundscape for Arctis makes it essential to give gamers an audio advantage. The Arctis mic has a bidirectional design for the voice to sound natural and crystal clear for superior sound cancellation.
The difference between Arctis 9X from Arctis 7X is simply an upgrade of the headsets. From microphone clarity, excellent sound quality, and is built explicitly for Xbox with integrated Xbox wireless audio and dual functionality with Bluetooth.
Unfortunately, if you want to connect to two devices( Xbox and smartphone) simultaneously, the headset randomly disconnects. Also, major audio noise interference feedback is hence not a solid connection.
You may consider and order a SteelSeries Arctic 9X; reviewers say with the 40mm drivers, the manufacturers are punching above their weight class and are delivering an excellent sound quality.
6. Turtle Beach Stealth 700 (Gen 2)
The best-selling premium wireless Xbox Series X gaming headset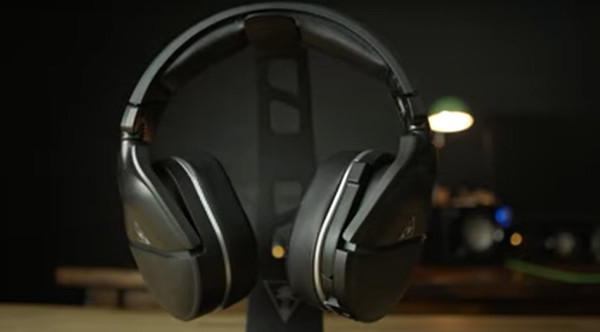 Tech specs:
Connectivity: Wireless, Bluetooth | Driver: 50mm drivers | Material: Aero fit cooling-gel infused ear cushions | Frequency response: 20 – 22,000Hz | Battery: 20-hour
Rating:
Comfort: 4/5
Response: 4/5
Longevity: 5/5
Material: 5/5
The microphone tucks into the left ear cup and is not removable, while all the buttons are on the right ear cup, including the power button, multi-function dial button, Bluetooth button, and the USB charging port.
This gaming headset is an upgrade from Stealth 600 Gen 2 with a redesigned Gen 2 high sensitivity mic that provides clear chat. The mic flip-to-mute mic seamlessly conceals into the housing when muted.
The re-shaped ear cushions feature plush memory foam infused with a layer of aero fit cooling gel to keep you comfortable and cool while gaming. Additionally, the reconstructed acoustic provides realistic sound imaging that produces undistorted audio.
Turtle Beach products are durable with the new metal reinforced headband and a more robust hinge design that ensures durability that can bear heavy usage.
The headset is the best choice for 'superhuman hearing,' making gamers have a competitive advantage when playing while being able to hear all the game-changing sounds like enemy footsteps approaching on your six.
7. HyperX Cloud Stinger
The most affordable Xbox Series X headset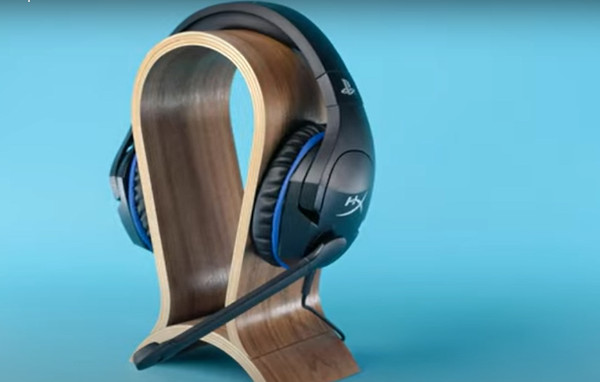 Tech specs:
Frequency response: 18 – 23,000 Hz | Driver: 50mm | Weight: 275g | Connectivity: 3.5mm plug (4 pole) + extension cable – 3.5mm stereo and mic plugs
Rating:
Comfort: 4/5
Response: 5/5
Longevity: 4/5
Material: 4/5
HyperX signature memory foam which provides maximum comfort and is attached to the ear cups is an adjustable steel slider to hold them firmly when gaming. Its 3.55mm cable jack plugs straight into the headphones and microphone combination for most laptops.
The swivel-to-mute noise cancellation microphone and the in-built help reduce the background noise for gaming voice clarity. The volume control is located at the bottom of the right ear cup making it easy to control the audio volume.
At 275grams, Hyperx Cloud Stinger is very lightweight, considering it's mostly made from plastic. This makes it ideal for prolonged gaming sessions. Considering its multi-platform compatibility even for mobile devices with its CTIA standard connection, the Xbox Series X wireless headset has the most affordable price of under $50.
One of the shortcomings of this headset is that the audio is not detachable, so you will need a complete replacement if it gets destroyed.
8. Logitech G635 7.1 Lightsync Gaming Headset
Xbox Series X's advanced most advanced audio headset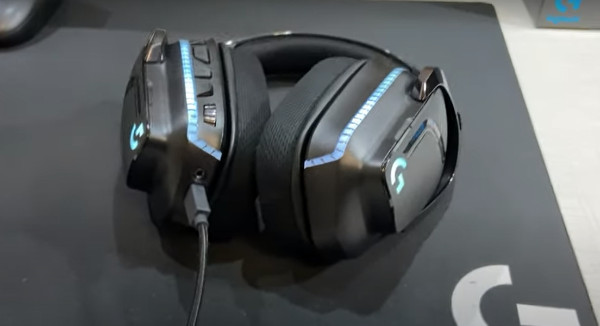 Tech specs:
Driver: 50mm drivers | Frequency response: 20Hz to 20 kHz | Audio sensitivity: 98 dB SPL/mW
Rating:
Comfort: 5/5
Response: 5/5
Longevity: 4/5
Material: 4/5
Logitech G635 gaming headset is lightweight, durable with stainless steel pads, making it comfortable when playing. With an incredible DTS headphone experience that performs greater hearing precision than the standard 7.1, gamers can detect the surrounding ad design between a victory or defeat.
Additionally, the 6mm mic is a flip-to-mute boom mic with a LED indicator when muted. The mic enhances clear and precise communication.
Customization is enabled with Logitech G HUB gaming software, which offers features like; in-game commands, LIGHTSYNC RGB lighting, and product keys with macros.
The premium wired headsets are built for comfort, making them wearable during long gaming sessions. They have sports mesh padding in the headband and are fitted with a long diameter of earpads that fit perfectly around the ears. Also, the ear pads are removable and washable.
9. Audeze Penrose X Wireless Headset
The best low-latency Xbox Series X Wireless Headset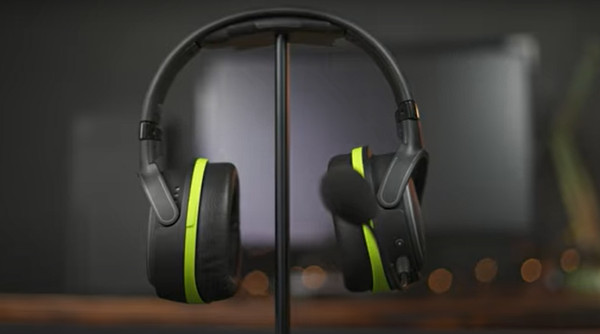 Tech specs:
Frequency response: 10 – 50,000Hz | Connectivity: Wireless, Bluetooth | Weight: 320g | Driver: 100mm planar magnetic drivers
Rating:
Comfort: 4/5
Response: 5/5
Longevity: 4/5
Material: 4/5
The headset comes with a 3.5mm USB type C cable, Penrose Wireless Planar Magnetic Headset,2.4GHz Wireless Dongle, and a detachable quality microphone.
Gamers can use a Bluetooth and wireless connection to chat while gaming or make calls. The planar magnetic driver also delivers quality audio at a lower price point than the Mobius gaming headset that costs $399 ( $100 more).
The low-latency wireless enables fast gaming with a quick Bluetooth 5.0 connection, including Microsoft's security chip. Additionally, with design consultation done with Shure, this Penrose microphone now has a new quality, detachable boom mic.
The double magnetic arrays drive force between the diaphragm delivering near-zero distortion.
10. Alienware 7.1 PC Gaming Headset AW510H
Stylish Xbox Series X gaming headset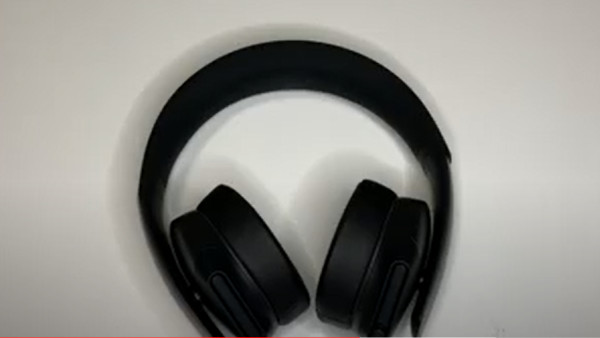 Tech specs:
Frequency response: 20Hz – 40 kHz | Driver: 50mm | Connectivity: Wired | Controls: Volume & mic mute control, In-line USB DAC, and in-line 3.5mm mobile cable
Rating:
Comfort: 4/5
Response: 4/5
Longevity: 4/5
Material: 4/5
The headsets fit very comfortably around the ears due to the ear cups being made from a soft fabric material. They are easily adjustable as well. Alien legend design looks sleek and with a retractable microphone that creates a seamless and beautiful outline.
The 50mm audio has a high resolution using the Alienware Audio technology, enabling gamers to hear the enemy before they see them. Also, it provides a next-generation noise cancellation solution that reduces distraction and allows gamers to focus exclusively on the game.
The removable USB cable connection provides cross-platform compatibility via swappable cable with an Xbox Series console or because of the smartphone.
The sound is 7.1 surround sound and is enabled through the Alienware command center. There are three ways to plug it into the PC or laptop; the dual connector for headphones, the single connector for microphone option. This option also allows for a connection through a USB port.
However, the Dolby Atmos may not work effectively if the gamer doesn't want to lose their equalizer setting. It's both a pro and con depending on the player's preferences on which surround sound they like better.
11. XIBERIA GO1 Gaming Headsets
Highest quality Xbox Series X gaming headsets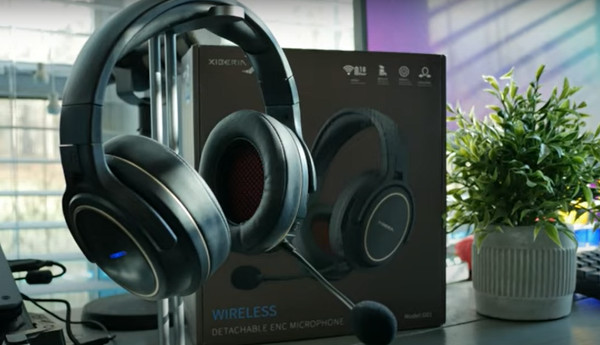 Tech specs:
Battery: 17-hour | Connectivity: Wireless, 3.5mm earphone port | Driver: 50mm driver | Frequency response: 20Hz-20KHz
Rating:
Comfort: 4/5
Response: 4/5
Longevity: 5/5
Material: 4/5
These headphones offer a wireless Xbox headset connection compatible with Xbox Series X console. The high transmission wireless technology is enabled with low latency, less interference up to a distance of 10m.
The soft rotatable leather earpads with breathable covered ear bands are adjustable and in different shapes, creating comfort when in use for long gaming sessions. The unidirectional noise-canceling mic delivers crystal clear noise cancellation and team communication.
For saving power, the intelligent sleep function will automatically shut off when no operation is performed for five minutes without connection. The low battery reminder will help you charge the gaming headset in time and avoid interruption when in the gaming session.
The good news is that XBERIA GO1 wireless has no sound lag due to its advanced and upgraded microphone that does a really great noise cancelation performance, making it clear and stable.
12. SteelSeries Arctis 7X
A really great multi-platform headset for Xbox Series X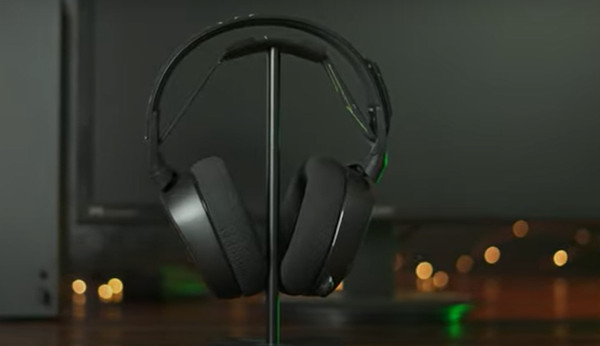 Arctis 7X has next-generation DTS headphones: X v2.0.7.1 surround sound for PC only, 24-hour battery life, and lossless wireless audio designed for gaming. The headset is compatible with all consoles; mobile, and with a sensitivity of 98 dB.
Rating:
Comfort: 5/5
Response: 4/5
Longevity: 5/5
Material: 4/5
The signature soundscape of Arctis emphasizes clarity and subtleness to give gamers a competitive advantage in the game. Additionally, the speakers are engineered to produce ultra-low latency audio-effective communication.
Arctis 7 X has the best gaming mic in the industry, which is also Discord certified because it delivers clear cast studio-quality audio and precise background noise cancellation. The premium woven fabric that contours along the entire head brings comfort and eliminates pressure when gaming.
ChatMix is a feature that allows you to control audio from Xbox Series X games as well as how much you hear from your fellow players. With Arctis 7X, you can easily control the feature using the control dial located on the right ear cup.
Sadly, for some gamers, the headset does not use Bluetooth, but the same gaming-grade 2.4GHz wireless platform is giving better performance. This results in far better sound quality as opposed to Bluetooth, which sometimes has significant delays.
Best Gaming Headsets Alternatives for Xbox Series X
An Expert's Advice When Picking the Right Gaming Headset
Wired or Wireless? Going wireless isn't always the best option, especially for competitive players. While it's true that wireless headsets offer the best experience in terms of convenience, it isn't always as responsive as a wired gaming headset.
In terms of pricing, wireless headsets are relatively more expensive than wired headsets. Moreover, they also often lack features you don't normally find in wired headsets. Despite prices reduced price over the years, players who are on a budget are better off investing in wired gaming headsets as it offers more features than going for wireless with relatively fewer extra features.
Between the two options, wired headsets have plenty more options to choose from on the market compared to wireless ones– from entry-level to high-end options. If you view the headset check price, you'll see wired are a lot cheaper.
Additionally, wired headsets don't need battery changing and it also ensures you a solid connection at all times. Apart from offering a much more convenient solution since they are plug-and-play, wired gaming headsets are usually lighter and can come with a USB or even a 3.5mm connection– most of the time, even both.
Mind the Build Quality. Your biggest priority when looking for a gaming headphone or headset should be both comfort and durability. That is why we came up with our list of the most comfortable gaming headset.
Just like a gaming keyboard, looks and aesthetics aren't the only things that matter. Remember you'll be wearing these on your head for hours on end, often with little to no breaks in between. Not to mention you'll probably be wearing them outside of gaming as well.
To give you an idea, good quality means they use more comfortable materials designed to fit around your head perfectly without putting too much pressure on any part when worn for long hours of gaming. Additionally, they should be aimed towards minimizing stress, pressure, and complications in your ear and neck area.
Do You Need Noise Isolation? A headphone with a great noise isolation feature affects the overall quality of the audio coming out from the pair of headsets. Poorly made, and you have a negative sound quality impact. If you're going to play competitively, there's a high chance you'll mix in-game audio with ambient noise and end up performing poorly.
When it comes to choosing gaming headsets for your Xbox Series X, you'll encounter terms such as Active Noise Canceling and Passive Noise Isolation.
Passive Noise Isolation defines a headset that blocks ambient sound using its physical design. Specifically, the ear cups and headbands work together to effectively block environmental audio.
If you'll go with Passive Noise Isolation, make sure it doesn't put too much pressure around your ear that it compromises your use. Conversely, Active Noise Canceling uses a technology that filters out the background noise to give you a clearer, better audio quality.
Between the two, Noise Canceling is better at filtering ambient noise while Noise Isolation is much more effective at blocking higher-pitched audio from the environment.
The Importance of Surround Sound. Realistic graphics aren't the only thing that matter in gaming because realistic directional sound quality also makes the game even more immersive. Having a headset that supports surround sound even puts gamers at a huge advantage since they are able to pinpoint exactly where their enemies are based on where the noise is coming from.
Review the Microphone Quality. Needless to say, communication is key when playing FPS games like Overwatch, Call of Duty, Apex Legends, among others. Always check the quality of the microphone to ensure you deliver clear audio quality to your teammates.
Replacement Parts. The last thing you'll want to check– which is something a lot of people don't look into, is the convenience of being able to replace each part of the headset should the need arise. If you're an avid gamer, you should probably have an idea how often ear cups need replacement (especially when you use them on a daily basis!). To save yourself from a headache, check how easy you can replace them and how easy they are to come by.
Xbox Series X Headsets Compared
The ultimate Xbox Series X headsets compare over nine gaming headsets, including Arctis, Kaira, and Stealth video below.
FAQ Section
What headsets can you use with Xbox Series X?
SteelSeries Arctis 7X
Razer Kaira Pro
Xbox Wireless Headsets
HyperX Cloud Stinger
Turtle Beach Elite Pro 2
Astro A50
LucidSound LS50X
Do you need headsets for Xbox Series X?
Yes. Thanks to Microsoft's compatibility pledge, the new Xbox Series X is compatible with many gaming headsets for Xbox One and not just on Windows or Mac. Also, many headset makers are utilizing Xbox Wireless Technology to make their latest gaming headset models automatically connect with the Xbox Series X console.
How to choose the best Xbox Series X headsets?
You should make your design based on the kind of features you want with the headset, how much you are willing to pay, and most importantly, compatibility with your PC considering most gaming headsets are now compatible with the Xbox Series X console. Also, isolation matters. Poor isolation can completely change what a gamer hears which can be detrimental for gamers who use directional audio cues.
How can I make my headsets fit better If I wear glasses?
If you need to wear glasses, consider investing in velour pads for your headset. While these will help your headset fit better over your glasses you also get the added advantage of long lasting comfort. If you don't want velour pads, consider buying headsets with an eyewear channel in the ear pads or buy a headset where you can customize the ear pads to add one in.
What are the benefits of a wired connection?
Today, bluetooth and wireless connections are all the rage so many gamers wonder what are the advantages of headphones with wired connections? Wired headphones tend to be more affordable, there are more options on the market and you don't have to worry about charging them.
Conclusions