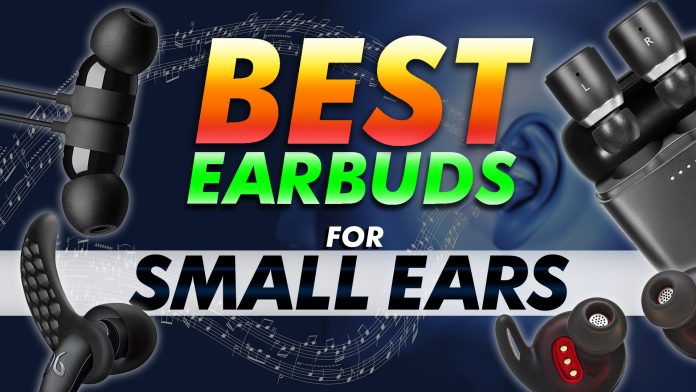 No matter how great your smartphone or playlist is, the wrong set of earbuds can create an unpleasant listening experience. Often, the wrong earbuds cause us to experience hearing problems that can lead to permanent hearing loss. It is therefore essential to choose the right pair of earphones to maintain better health.
However, sometimes even after spending thousands on expensive earbuds, people still complain about the earbuds dropping, especially when working out. Small-eared individuals often experience this problem. It can sometimes be challenging to get earbuds to sit correctly in the ear canal. Many people with small ear canals struggle with this issue, constantly adjusting their earbuds to keep them in place – and stay comfortable.
Read on if you're looking for the best earbuds for small ears. This guide covers lists some of the best earbuds for small ears you can purchase online right now.
Best Earbuds For Small Ears: Mini Headphones that are Truly Wireless
Samsung Galaxy Live Earbuds
Listen to your favorite soundtrack with studio-quality sound in style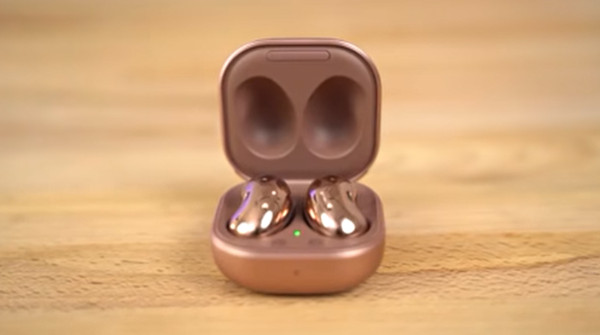 Tech specs:
Model: Galaxy Buds Live | Battery life: Up to 29 hours | Size: 3.74 x 3.43 x 1.77 inches | Form factor: In-Ear | Connectivity: Bluetooth 5.0 | Noise cancelling: Yes | Weight: 1.49 ounces
Ratings:
Audio quality: 4.3/5
Comfort: 4/5
Design appeal: 4.5/5
Samsung launches the Samsung galaxy buds live in 2020 with an active noise cancellation feature, and for those fed up with using the traditional all-white or black earbuds, Galaxy Live Earbuds come in vibrant colors. Even if you are running with the buds, it won't fall off or dangle around your ears like many other headphones.
The curved metallic casing is also much easier to store than Samsung's previous earbud cases since the magnetic seal is much easier to find with this model.
You can use the Samsung Galaxy Wearable app on Android and the Galaxy Buds app on iOS; it allows you to control different features of the earbuds, like the active noise cancellation. It also allows you to utilize the "find my buds" if you've lost your earbuds. You can also find six audio presets which work perfectly in different frequencies.
It offers some perks exclusively for those with a Samsung device. Hands-free Bixby control lets you use Samsung's voice assistant without even pulling the phone out of your pocket to check the weather or play a song.
Additionally, there's a gaming mode that lets you minimize audio latency when you play games, and you can choose whether to have notifications read aloud to you.
Battery life is pretty solid with the Galaxy Buds Live. Samsung claims up to 8 hours of battery life from the buds and 29 hours with the case with ANC and Bixby wake-up turned off, 6 hours and 21 hours with only ANC on, and 5.5 hours and 20 hours with both ANC and Bixby wake-up.
With Samsung Galaxy Buds Live, you don't have to take out your smartphone to perform actions; instead, the always-on assistance allows you to order food, play music, and send messages. This may not be something an audiophile will love but its noise cancelling functionality is truly remarkable.
2. Bose Sport Earbuds – Bluetooth Earphones for Workouts
Best wireless earbuds for your workouts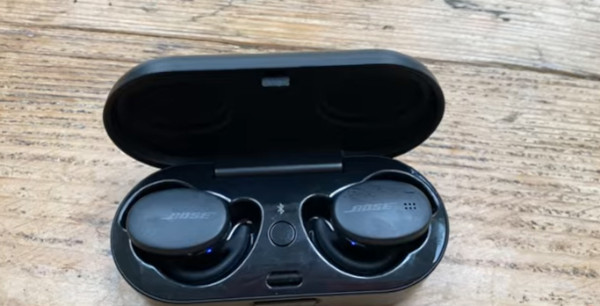 Tech specs:
Model: Sports Earbuds | Battery life: 5 hours | Size: 0.82 x 1.05 x 0.74 inches | Form factor: In-Ear | Connectivity: Bluetooth 5.1 | Noise cancelling: No | Weight: 0.3 ounce
Ratings
Audio quality: 4.5/5
Comfort: 4/5
Design appeal: 4/5
Bose sports earbuds are the much-improved versions of the previous model of Bose earbuds, as these sports earbuds offer improved functionality. The mic array and EQ technology have made the call quality better with these earbuds. Bose earbuds are designed especially for fitness freaks who can't miss out on their vigorous workouts.
While running or doing some heavy exercises, we know how annoying it is to fix your earbuds constantly. Bose earbuds no longer require you to fix them constantly. It is made with the weather and sweat resistant material, IPX 4 rated, that prevents the earbuds from moisture and keeps it fixed in their place.
The sleek and straightforward designed earbuds do not have buttons for control; instead, the touch interface allows you to perform the various functions with just one tap.
Due to its solid construction, the buds will remain protected. Its five LED battery lights on the front and the onboard Bluetooth button for pairing manually are also appealing. The earbuds can function for straight 5 hours with casing and 2 hours playing time after charging for 15 minutes.
The beaming microphone array will enable you to speak with a clear voice on the calls. These earbuds are compatible with iOS and Android devices with a range of 30 feet Bluetooth connectivity.
Bose sports earbuds are an ideal pair of earbuds with much improvement in the call quality. If you are looking for earbuds that sound great and do not fall out during your workouts, it is one of the best earbuds around.
3. Earin A-3 – Smallest Bluetooth Earphones
A bit expensive, but one of the smallest and most stylish earbuds of 2021
Tech specs:
Model: Earin A3 | Battery life: 5 hours | Size: 0.67 x 0.62 x 0.79 inches | Form factor: In-Ear | Connectivity: Bluetooth | Weight: 9.6 ounces
Ratings:
Sound quality: 4/5
Comfort: 4.3/5
Design: 4.5/5
In 2015, Earin launched the true wireless earbuds M-1. One feature that users loved is its lightweight feel. For those who can't find small earbuds or have difficulty finding the earbuds that fit perfectly into their ears, Earin A3 is a great choice. To date, none of the earbuds can beat Earin in its small size.
Unlike most earbuds, Earin A3 does not have any ear tips, which improves the way it sits in the ear canal. As most earbuds are specified for the right and left ear, Earin A3 can be placed in any of your ears. Also, if you share your earbud with your friend, the sound automatically adjusts according to your needs.
The case is compact, made of aluminum with a delicate matte finish touch, which enhances its appearance and makes it look classy.
The A-3 earbuds are equipped with significant, dynamic drivers measuring 14.3mm in diameter. Smaller earbuds are well balanced in general, with bass, mids, and treble never clashing or overpowering each other.
Despite some unusual features, such as left/right ear detection and an ultra-compact, ear-agnostic design, these earbuds work pretty well. Water resistance and voice assistant support are also available. With repeated charging, the device can provide up to 30 hours of playback on a single charge.
Alternative Earbuds For Small Ears
Skullcandy Ink'd+ Earbud
Affordable small ears earbuds that let you enjoy the music to at fullest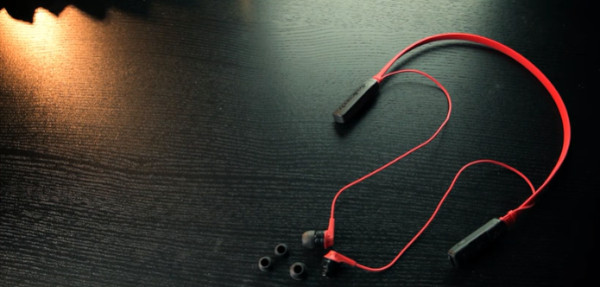 Tech specs:
Model: Ink'd+ | Size: 7.28 x 2.95 x 0.98 inches | Form factor: In-Ear | Connectivity: Wired | Noise cancelling: Yes | Weight: 1.6 ounce
Ratings:
Audio quality: 4.3/5
Comfort: 4.4/5
Design appeal: 4/5
Ink'd+ earbuds, much like most of its competitors, aim for an exceptionally striking appearance. These budget earbuds are made almost entirely of plastic with some rubberized parts. It is precisely what you'd expect from an inexpensive earbud.
A push-to-talk microphone is provided on the inline remote of these earbuds. It has a single button to pause, play, make calls, and control the mic.
This microphone provides a good level of sensitivity as well as an adequate degree of voice isolation. The Ink'd+ headphones are also pretty solid in terms of sound isolation.
The earphones come with two pairs of silicone ear tips, one smaller and one larger. They fit relatively tightly if you manage to tuck them in just right.
The Skullcandy Ink'd+ have tight bass and are also very comfortable by design. They are incredibly durable and can be put on for hours without any problems. You can use these headphones for sports; just be aware that they won't survive many falls.
Attacking bass is specifically designed to produce robust and punchy bass to enhance bass-heavy songs. This is one of very few headphones available at an affordable price with a microphone and an inline remote that enables phones to make and receive calls, pause and play music, and cycle through tracks.
You can easily adjust all functions, including the volume, with just a single button. Users enjoy the more transparent sound quality and interference-free wireless listening because of the earbud tip's design and shape.
In addition to the silicone ear tips you receive with the earphones, you also get three additional pairs. It comes with small, medium, and large-sized ear tips, and its oval-shaped tip is designed to fit snugly over the in-ear buds themselves.
5. Treblab X3 Pro – Truly Wireless
Ideal earbuds for workouts that deliver high-quality sound and do not dangle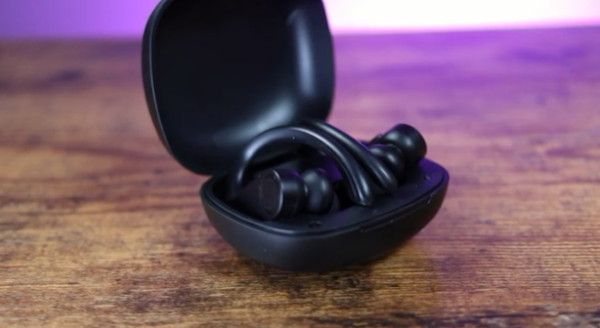 Tech specs:
Model: X3 Pro | Size: 2.97 x 2.7 x 1.66 inches | Battery Life: Up to 9 hours |Form factor: In-Ear | Connectivity: Bluetooth 5.0 with aptX | Noise cancelling: Yes | Weight: 7.4 ounce
Ratings:
Audio quality: 4.5/5
Comfort: 4.5/5
Design appeal: 4.3/5
Although the earbuds sit securely, they aren't as tight as possible because very little force is required to put them on. The seal gets looser the moment you start jogging. Even though earbuds won't drop on the floor, you'll notice a difference in the quality and isolation as you move.
When standing still, these headphones deliver outstanding isolation, on par with other in-ear headphones. Most ambient sound is absent, especially when the music is playing and drowns out the noise. The device does not have active noise cancellation or ambient modes, which is not uncommon at this price point.
Bluetooth 5.0 enables fast and straightforward pairing of devices by simply taking out the earbuds. Both earbuds can be used in mono mode if each is connected separately to the wireless device.
It is impossible to detect any lag when watching videos and just barely noticeable while gaming. Both Android and iOS devices perform the same. You can get up to 9 hours of battery life on one charge alone.
Despite their bigger cell, these earbuds still need only 2 hours to charge fully. However, they don't support fast charging for quickly juicing up the buds.
On the casing, there are 4 LEDs to indicate battery life and a USB Type-C port with a charging cable integrated.
Besides being durable, sounding great, and coming with excellent features, they have a long battery life. As long as you get the fit right, the X3 Pros are great-sounding earbuds at an affordable price. They combine comfort, onboard controls, and long battery life work together to create an awe-inspiring package.
Even though you'll need to experiment to find the right fit, you're getting a good deal for sports earbuds at a fraction of the cost. In addition to resisting excess sweat or rain, the X3 Pro athletic Bluetooth headphones are also suitable for any intense workout, indoors or out.
These wireless sport earphones with a microphone include an in-built cVC 8.0 mic and control buttons so you can make and answer phone calls while working out.
6. JayBird Freedom F5 Earbuds
Stylish earbuds with high-quality sound that keep you running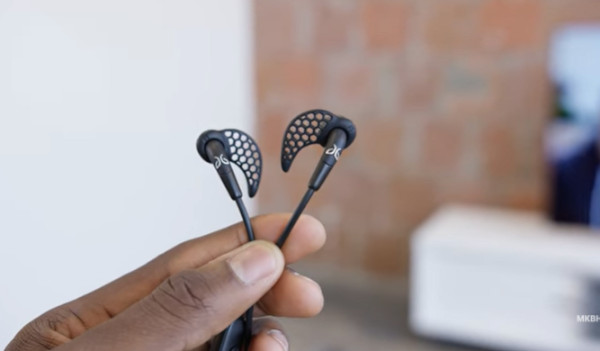 Tech specs:
Model: Freedom F5 | Battery life: Up to 4 hours | Size: 2.2 x 5 x 7.3 inches | Form factor: In-Ear | Connectivity: Bluetooth | Noise cancelling: Yes | Weight: 4.9 ounces
Ratings:
Audio quality: 4.2/5
Comfort: 4/5
Design appeal: 4/5
With the Jaybird F5, you will have a more elegant design than previous models. Since most electronics were transferred to the inline remote, the earbuds are smaller and thinner than those of the X3 or X2.
Featuring multiple tip sizes, the Jaybird Freedom in-ear headphones are very lightweight and comfortable. The Jaybird Freedom's control scheme is efficient and straightforward, and it also comes with foam tips instead of silicone tips.
You can control track skipping, call/music, and volume from these buttons. This pair of headphones has a good level of stability. If you get the right fit, they're lightweight, wireless, and do not move much once in your ears. Due to their foam tips and wingtips, they are ideal headphones for use at the gym.
Despite its inherent limitations, the Jaybird F5 can deliver great bass. It performs well in terms of leakage. It is unlikely that people around you will notice the leakage from these headphones unless you are blasting your music loudly and are in an environment that is extremely quiet. Jaybird's Freedom offers decent passive isolation, but the integrated microphone is mediocre on the Jaybird F5.
Battery life is approximately four hours with Jaybird F5. Charge time is relatively quick; 20 minutes of charging provides you with an hour of listening. In comparison to traditional Jaybird designs, the Freedom Wireless is more lightweight and portable. Their app allows them to be customized to fit your needs. Although, they could and should have improved their battery performance and charging clip.
Tips To Fit Your Earbuds Perfectly
Things To Consider When Buying Earbuds For Small Ears
Purchasing the right pair of earbuds is essential, but you must know what to look for. Here are the things that you must consider when buying earbuds:
Weight
You can find earbuds in the market made with different materials, including plastic, metal, and sometimes even wood.
It depends on your preference, but while making the purchasing decision, you must keep in mind that you will wear it for a long time, so it should be comfortable even after prolonged use. Metal earbuds are more durable than plastic ones, but they are heavy. In contrast, the plastic ones also have excellent durability and are lightweight.
Noise Cancelling Feature
Active noise cancellation is one of the best features of the latest earbuds. Such a feature cuts off the surrounding noise and enables you to enjoy the music to its fullest.
Noise cancellation works similarly to block outside sounds but uses the reverse technology of producing waves in the opposite direction of those outside sounds.
Noise-canceling earbuds usually need charging more frequently, so you must keep this in mind. Also, some of the noise-canceling earbuds are a bit larger, so you need to do a little research before purchasing. Also, these noise-canceling earbuds come with a hear-thru feature that adjusts the volume according to your comfort, and most of the time, you don't even need to remove the earbuds to listen to someone.
Cost
After looking at the different features, the cost comes next. You should know that high-quality earbuds do not come at the peanut price because they are made with the highest quality materials.
The best headphones are not always the most expensive; in fact, many customized low-priced models are far superior. If you are an avid listener, your best bet is to get an earphone in the range of $100 to $150.
Ear tips
A charging case is an essential component of wireless earbuds because it stores and recharges the buds. If you live an active lifestyle, you will need a sturdy case. It needs to be rugged and robust because it will take quite a beating. Check how strong the hinge of the charging case feels.
Battery life
If you are an avid music listener, then you must consider earbuds with long-lasting battery life. However, most of the wireless earbuds available have three to five hours of continuous playing time. Once the battery is low, you can immediately charge them by placing them in the case.
Nowadays, the earbuds' casing comes with an in-built battery that allows charging the wireless earbuds three to four times. After that, you need to charge the casing as well. Therefore, when you see an advertised playing time of 12-15 hours, that does not refer to continuous listening. You need to know how long the ear's buds last before they have to be recharged for optimal performance.
Control
Most wireless earbuds come with control pads on the earpieces that can be used to adjust volume, skip tracks, issue voice commands, and take phone calls. For volume adjustment or track skipping on cheaper wireless earbuds, you'll need to keep your smartphone nearby.
Some earbuds pause music automatically once you remove them from your ears. You should carefully examine the controls available. Choose a pair with responsive controls if you intend to use them.
FAQs Regarding Earbuds For Small Ears
How do earbuds fit in small ears?
Place your earbuds upside-down and loop the cord over your ear canal rather than hanging the cord straight down from your ear canal.
It may feel strange at first, but you will maintain better control of the buds since they won't slip out when the cord is slightly jerked or pulled.
Do not throw away the foam or silicone tips that come packaged with your earbuds. Consider trying different sizes to find the one that feels most comfortable. There's even a possibility that you have two slightly different-sized ears, so you should use two different sizes.
Can earbuds damage ears?
If you listen to music on more than the recommended volume, it may provide you with short-term pleasure but can also leave you with permanent hearing loss. Therefore, the long-term usage of earbuds is not recommended, and if you are using them, try to avoid listening to music at high volumes.
Do earbuds fit in all ears?
Many of us don't think about differences in ear size and therefore don't consider our ear size when purchasing earbuds. However, it quickly becomes obvious when we buy the wrong size as the buds don't fit snugly in our ears and tend to pop out during workouts
Not all earbuds fit in every ear; a teenage girl or boy might have smaller ears than an adult male. So obviously, they both need different pairs of earbuds that fit perfectly in their ears and do not cause interruption.
How do you fit wireless earbuds in your ears?
Wireless earbuds save you from a lot of trouble in untangling the long wires of the headphones and make it necessary for you to keep your phone or device with you but not necessarily right next to you.
Ideally, your earbuds should be seated within your ear canal and near your eardrum to transmit sound effectively. A couple of twists back and forth can help hold the earbuds in place.
The wireless earbuds' head blocks ambient sound from entering your ears as well when you hold them in your ear canal. With your opposite hand, gently tug on each earlobe with your earbuds loosely in each ear. As a result, the ear canal will be slightly opened and enlarged. Using the index finger of the other hand, pull the earbud farther into place while tugging.
Do earbuds fall out when running?
If you have bought the right set of earbuds that fits perfectly in your ears, they should not fall out even when you are running. But sometimes, these perfectly fitted earbuds also fall out if you run in the hot weather and are sweating. So, many companies have now come up with the solution of sweatproof earbuds.
Conclusion