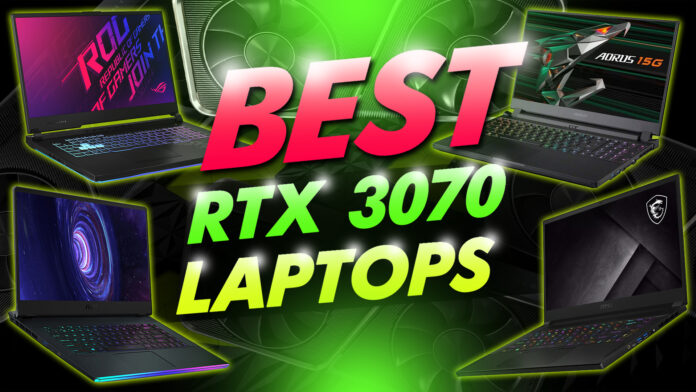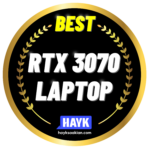 Firmly regarded as today's top gaming graphics card, the RTX 3070 exceeds expectations and pushes boundaries for gamers. In addition, the RTX 3070 gaming card enables laptops to perform just as well as gaming computers when considering today's ultimate games.
Finding the best RTX 3070 laptop is no easy task. There are many unique laptop deals that include this card, but not all of them are created equally. To buy the best, you must search for each device and read what it can offer to gamers. That was until this review was made…
In this article, you will review seven of today's best RTX 3070 laptops and best deals. What makes each one unique? How can they change your gaming experience? Which one has considered all of the many different, little details that add to the gaming experience? That's what you are here to find out!
The RTX 3070 graphics card includes features like AI acceleration, enhanced precision, and low latency. With so many incredible features, it comes as no surprise that there is a long list of fantastic laptops that are integrated with the chipset. Here is what you need to know about each GeForce RTX 3070 laptop before deciding to buy one.
Our Top Seven Best RTX 3070 Laptop Picks
1. MSI GS66 Stealth 10UG-075
The Best Lightweight Gaming Laptop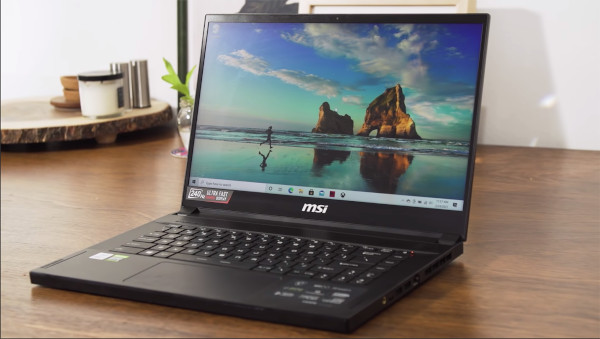 Specs:
Per-Key RGB Backlight Keyboard | Killer Gb LAN 802.11 ax Wi-F 6 with Bluetooth v5.1 | 15.6-inch display | Thunderbolt 3 and Ethernet | Weighs 4.63 pounds | Six-hour battery life
Rating
Comfort: 4 Stars
Response: 3.5 Stars
Longevity: 5 Stars
Material: 5 Stars
The MSI GS66 is one of the best RTX options for gamers in the market. Integrated with the latest RTX 3070 GPU and an Intel Core processor, this laptop's design is effortlessly sleek and modern. The 15.6" QHD display is backed by a great deal of rendering power that makes playing games at a high resolution enjoyable.
While many features of this RTX laptop go above and beyond expectations, one notable setback is the keyboard, which can feel a bit mushy during use. For this reason, we gave response a lower ranking, as this drawback can affect gameplay.
Made with sandblasted aluminum, this laptop may be light, but it is mighty. For such a slim system, the MSI GS66 provides a great number of ports, including USB 3.2 Gen 2 Type-A ports, a USB 3.2 Gen Type-C port, Ethernet input, headset jack, and Thunderbolt 3 port.
2. Razer Blade 15
Best Graphics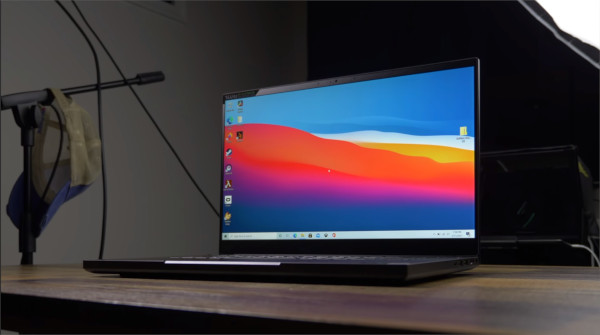 Specs:
Per-key RGB Razer Chroma keyboard | 15-inch full HD screen | 16 GB DDR4 RAM plus 1 TB SSD | Weighs 4.72 pounds
Rating
Comfort: 4 Stars
Response: 3.5 Stars
Longevity: 4 Stars
Material: 3
As one of the premium gaming laptops you can buy on the market (and one of the most expensive), it is certainly disappointing that this system comes with so much give and take. You can easily compare this with some of the HP Omen laptop options.
The graphics performance of the laptop is great. However, the Razer Blade's processing power is average compared to other laptops within the market, including Omen laptop options.
The keys are tightly packed and feel squishy during use, but the glass touchpad is an incredible addition to this system, making it one of the best deals you can buy. The lightweight design, as well as how compact the system is, makes it easy to use and very portable.
While the Razer Blade 15 has many upgradeable features, it does run hot. For a laptop that costs this much, it should not feel like each benefit comes with its own accompanying disadvantage.
3. Asus ROG Strix Strix G17 Gaming Notebook
Best At Keeping Its Cool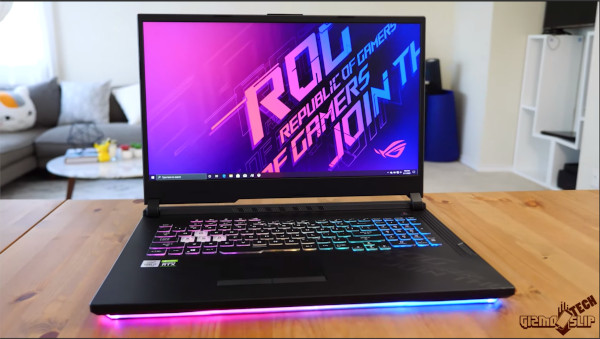 Specs:
17.3-inch non-touch display in a matte finish | Sharp LQ173M1JW04 panel | Mechanical per-key RGB backlit keyboard with a NumPad | Quad speakers | Weighs 5.95 pounds
Rating
Comfort: 5 Stars
Response: 5 Stars
Longevity: 4 Stars
Material: 5 Stars
Though other RTX 3070 laptops are faster, the ASUS ROG Strix 17 dominates when it comes to overall performance, and even tops some of the Omen laptop deals. This laptop boasts a responsive display with top-notch hardware allowing players to take their most demanding games on the go.
One of the most impressive features of this RTX system is that it keeps its cool – literally. Even when operating consistently, the ASUS ROG Strix 17 properly manages its thermal response. While this laptop may carry a heftier price tag, it is certainly worth the extra spend.
No feature on this RTX laptop has been left unconsidered. From the durable, well-performing hardware to the head-to-toe LEDs, this is a fun system that is sure to meet the expectations of any experienced gamer.
4. HIDevolution AORUS 15G
Top Display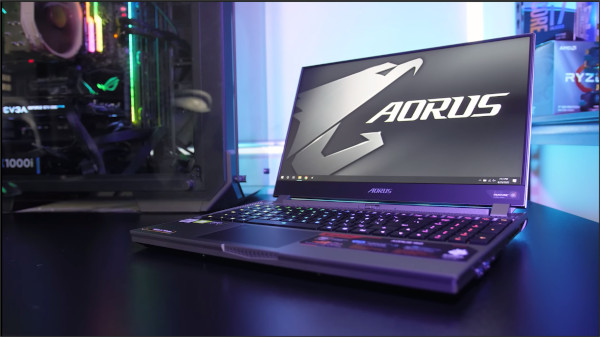 Image Source
Specs:
Has a 15.6-inch FHD 240Hz LCD display | Bluetooth 5 and Intel Wi-Fi 6 | Connects well | Weighs just above four pounds
Rating
Comfort: 3.5 Stars
Response: 5 Stars
Longevity: 4 Stars
Material: 5 Stars
The AORUS 15G XC is a top-performing RTX gaming laptop, despite the squishy keyboard. It's a great system for those looking to get a high level of performance from their gaming system. One of its standout features is the impressive battery life, which is much longer than expected from machines of the same caliber.
While the laptop's fan is a bit noisier than preferred, this laptop is still a top choice among most gamers. The graphics and colorful display more than makeup for the few disadvantages of this system. Running more than 60 frames per second, gamers are met with a highly responsive display that doesn't miss a beat.
5. Asus TUF Dash F15m
The Value Pick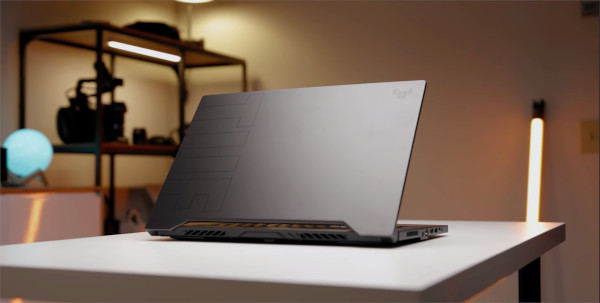 Specs:
Comes with a 15.6-inch FHD screen | An 8GB DDR4 onboard memory | A built-in array microphone | Security is equipped with Kensington Lock and BIOS Administrator Password, as well as User Password Protection
Rating
Comfort: 4 Stars
Response: 5 Stars
Longevity: 4 Stars
Material: 5 Stars
When it comes to an RTF 3070 laptop, the Asus TUF Dash F15 is a reliable pick. It is a fantastic option for those who need a durable and strong laptop for gaming on the go. Much of the durability of this laptop comes from its rugged aesthetic. However, it still manages to maintain a slim design while providing an abundance of power.
While most durable RTX laptops lack in other areas, the same cannot be said for the Asus TUF Dash F15. It is compact, light, and powerful – perfect for any gamer who likes to take their top-notch gaming experience on the go.
6. MSI GE76
The Fastest Gaming Laptop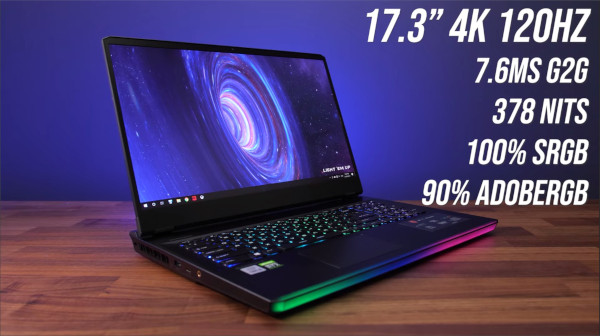 Specs:
Boasts a 17.3-inch FHD display with many upgrade options | Per-Key RGB backlit keyboard while playing | Uses Killer Gb LAN, Wi-Fi 6E and Bluetooth v5.2 for communication
Rating
Comfort: 4 Stars
Response: 4 Stars
Longevity: 4 Stars
Material: 4 Stars
The MSI GE76 is a powerful large-screen gaming laptop with plenty of options for advanced features. Though it offers many great options, the MSI GE76 is bulkier than other models. However, this laptop's size may be preferred by those who like a bigger gaming display.
Most systems come in between 4 and 4.5 pounds, while the MSI GE76 weighs 6.4 pounds – certainly not the largest, but heavy by most standards. One of the greatest advantages of the size is that it allows for better ventilation. This model won't heat up like the typical slim, ultralight RTX 3070 laptop.
Though this is one of the more expensive RTX laptops on the list, it makes up for the steep price tag in performance. When users are powering a 300Hz display, it helps to have a GPU that can sustain as many frames as possible.
7. Origin PC Evo 15-S
The Bulky Top Performer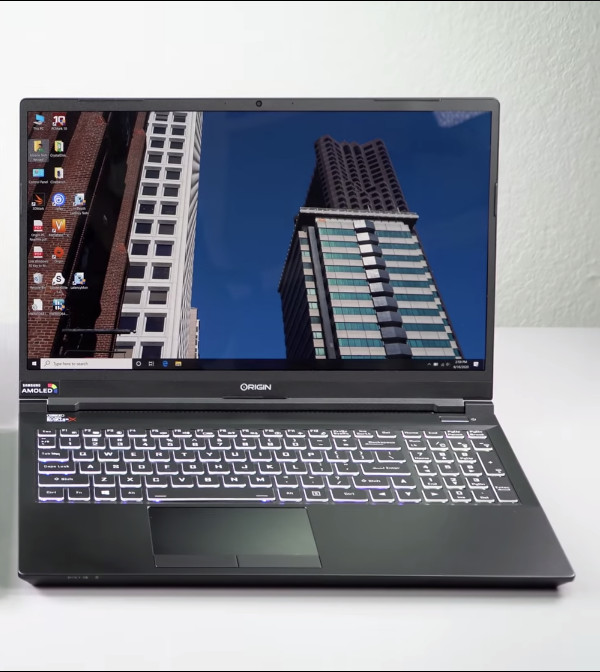 Specs:
Offers a 15.6-inch screen with a 300Hz display | Many different ports include three USH Type-A 3.1, HDMI 2.0, DisplayPort, RJ45 Ethernet, Thunderbolt 3, and 3.5mm audio | Precision touchpad | Front-facing 1MP camera
Rating
Comfort: 4 Stars
Response: 5 Stars
Longevity: 4 Stars
Material: 5 Stars
Though the Origin EVO-15-S is a solid gaming system, its design is much more pedestrian than typical RTX 3070 laptops. The only feature that speaks to the typical gamer system is the keyboard on the inside, which has a gamer style font on the keys and is RGB capable.
Its thickness and weight are similar to most gaming laptops, yet it is much lighter than it looks – just 4.4 pounds. As a gaming PC, it is on the lighter side. Those looking for an exceptional gaming experience may want to account for an additional sound system as the speakers on this laptop are less than perfect. Headphones are suggested as tiny and deliver a distorted sound.
What the speakers lack, the refresh rate delivers. Those currently using a laptop with a poor refresh rate will instantly notice the difference with the EVO 15-S. You will certainly get used to it after some time, but for those who haven't experienced this type of computing, it will feel like putting on a pair of glasses for the first time – crisp and bright!
Factors To Consider When Buying A Laptop (3070 Laptop)
When you are planning to buy a new gaming laptop, there are many different factors that you need to consider in order to pick the best one. Each gamer will have a different set of needs depending on how they prefer to game. With this in mind, there are a few things that each gamer should focus on when choosing an RTX 3070 laptop.
The Size
RTX 3070 laptops come in various different sizes – some are bulky and heavy, while others are slim and light. One of the most important factors for gamers looking for an exceptional laptop is its portability. See the following size categories as you shop.
11 – 12 inches
The thinnest laptops usually come in around 11 to 12 inches in size and typically weigh less than 3.5 pounds. It is important to note that these laptops usually lack processing power and speed when compared to their larger counterparts. But if portability is what you need, then buy a GeForce RTX laptop between 11 to 12 inches
13-14 inches
The laptops sized between 13 and 14 inches offer the perfect balance between portability and utilization. These systems usually weigh less or just above four pounds and typically offer a better gaming experience than smaller laptops.
15-16 inches
Most gamers buy laptops ranging between 15 and 16 inches. Laptops of this size usually weigh 5.5 pounds or less. Systems within this size range offer optimal gaming experiences but may not be a great choice for those who tote their laptop around everywhere.
17-18 inches
If you are planning on leaving your laptop on your desk or only intend to bring it back and forth between one or two places, then a 17 to an 18-inch laptop is what you should buy. These laptops offer the greatest processing power and allow gamers to play at the best settings.
The Importance of RAM
RAM plays an essential role in the responsiveness of a laptop. While 4GB was once plenty of RAM for a gaming system, today's laptops require at least 8GB of RAM to properly operate – and that is a bare minimum. Simply stated, the more RAM your system provides, the better gaming experience players will have.
Screen Quality
Think about how long you will be staring at your screen as you play all of your favorite games. With this in mind, you can imagine how important it is to have an exceptional screen. While laptops with glossy screens offer a more colorful display, they are highly susceptible to glare.
Touch screens are also a great option for those who plan or creating content or editing images.
The screen resolution is also important to consider. The higher the resolution, the crisper your images will be, which leads to an amazing level of quality.
Additional Tips
For more tips on things you should consider before you buy the best RTX 3070 laptop, check out this video!
Frequently Asked Questions when Shopping For Laptops
Is the RTX 3070 worth it?
The RTX 3070 is a fantastic investment for any gamer. It offers a boost in performance, display, and other important gaming and even business factors. Known in the gaming community as one of the best graphic cards on the market, it delivers an incredible performance at half the price of other graphic cards.
Which 3070 Laptop is the best?
When it comes to gaming, the Zotac NVIDIA RTX 3070 is the best budget NVIDIA GeForce RTX graphics card on the marke you can buyt. It provides a stellar gaming experience and assists in necessary cooling functions.
Is An RTX 3070 Laptop GPU Necessary For Gamers?
Overall, there are many capabilities offered in a GeForce RTX 3070 laptop that is necessary for gamers. If you compared a laptop with this graphics card to one without it, you would notice an upgrade in overall performance. The RTX 3070 card offers better design, cooling, and performance – all of which are necessary for gamers.
The Roundup of the Best Laptop with RTX GPU
The bottom line is that the perfect GeForce RTX gaming laptop only exists in the eye of the gamer! Each of these laptops carries a set of advantages and disadvantages that each gamer must choose between. However, these seven RTX 3070 laptops represent the best of the best.