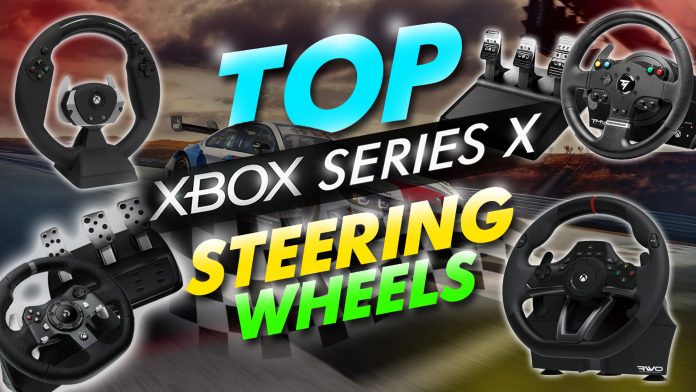 Driving sports cars at lightning-fast speeds always excites us. Fortunately, Xbox Series X comes with a roster of new racing games since it was released in November 2020. One of the hottest games now is the Forza Horizon 5 (the Deluxe edition can be bought here).
Of course, players will have a more authentic experience when using a steering wheel. This is usually connected to the gaming console and its controller when playing.
But what steering wheels are compatible with the Xbox Series X? According to Microsoft Xbox's article, "any officially licensed Xbox One accessory that connects to your console wired or wirelessly via USB will work on Xbox Series X."
Lucky for you, we've come up with a review list of steering wheels officially licensed by Xbox to take your racing game experience up three notches. Check out our list below.
The Best Xbox Series X Steering Wheels
1. Thrustmaster TX RW Leather Edition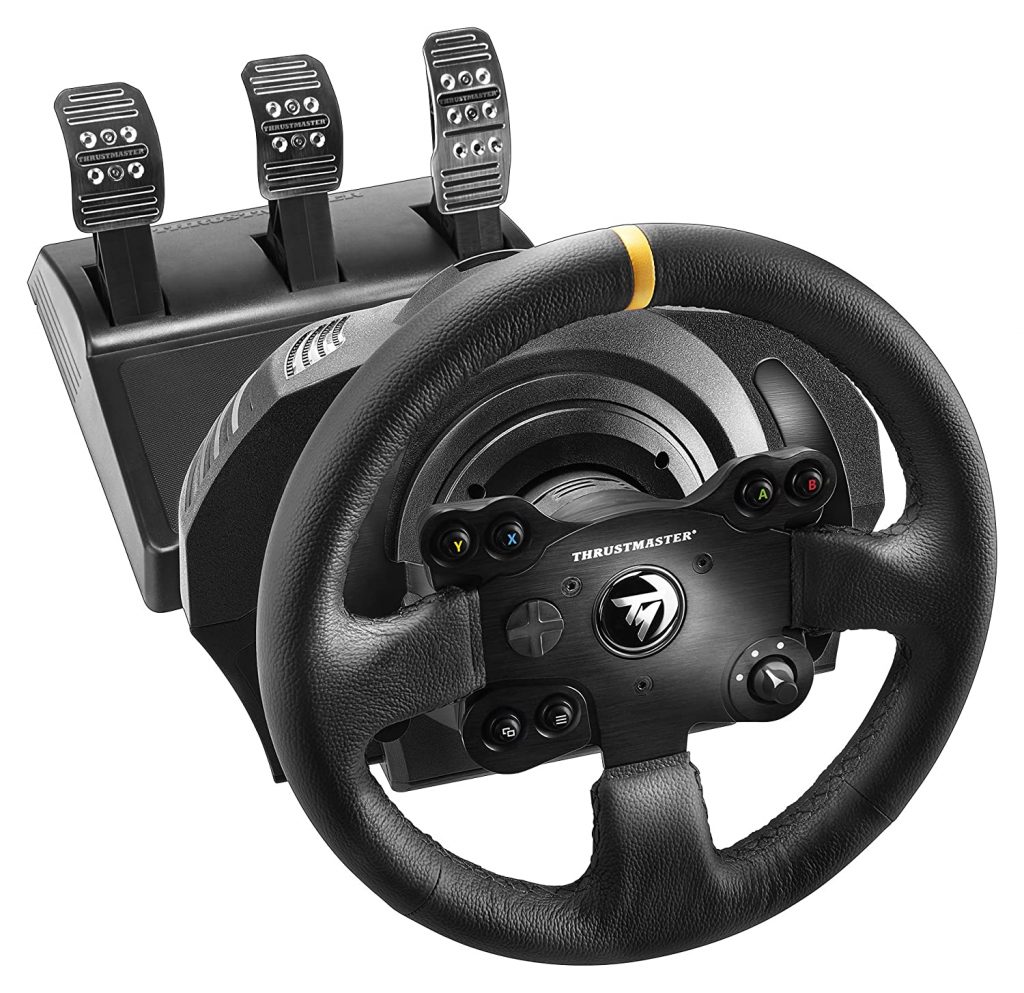 Specifications:
Compatible With: Xbox Series X, Xbox One, PC
Rotation Wheel Diameter: 11 inches
Comes With: T3PA Three-Pedal Pedal Set
Thrustmaster TX RW Leather Edition is a limited edition package that works on Xbox One, Xbox Series X, and PC. Officially licensed by Xbox, it offers precise controllers that provide players with unparalleled immersion in racing simulation titles.
Before anything else, you'll later notice that there are three variations of Thrustmaster TX you can choose from, but you have to know that there is no difference between the three. And the wheelbase is fast enough for drifting– even twice as powerful as when compared to the Logitech G27 or Logitech G29/G290 (covered below).
The leather wheel is detachable and measures 11 inches in diameter. This size is near the 14- to 17-inch average size of a genuine car steering wheel. Along with this, the next-generation force feedback technology of Thrustmaster TX RW Leather Edition offers a more authentic racing experience. This allows players to actually "feel" the forces that handle the wheel when they drive in real life.
An astounding 900-degree steering wheel rotation offers more room for movement, especially if you play games that allow you to do so. The brushless servo motor technology allows precise controls of the wheel in terms of position, velocity, and acceleration. Again, a more authentic racing experience is made available because of it. Responsive and perception to dynamic effects are optimized.
And if you're not satisfied with these features, you'll be amazed to know that it also has a dual-belt mechanism. This is for a seamless motion of the steering wheels leading to better precision. Controlling the steering wheel is super smooth compared to a standard wheel's inner mechanism structure.
Thrustmaster TX RW Leather Edition comes with a T3PA three-pedal pedal set in its package. Being fully adjustable, the set offers a conical rubber brake mode on the brake pedal for progressive resistance.
The only drawback I noticed is a shifter isn't included in the package. Overall, playing a racing game with this product mimics that of real-life because of all the technology combined to offer precision, force feedback, and accuracy.
2. Logitech G920 Dual-Motor Feedback Driving Force Racing Wheel With Responsive Pedals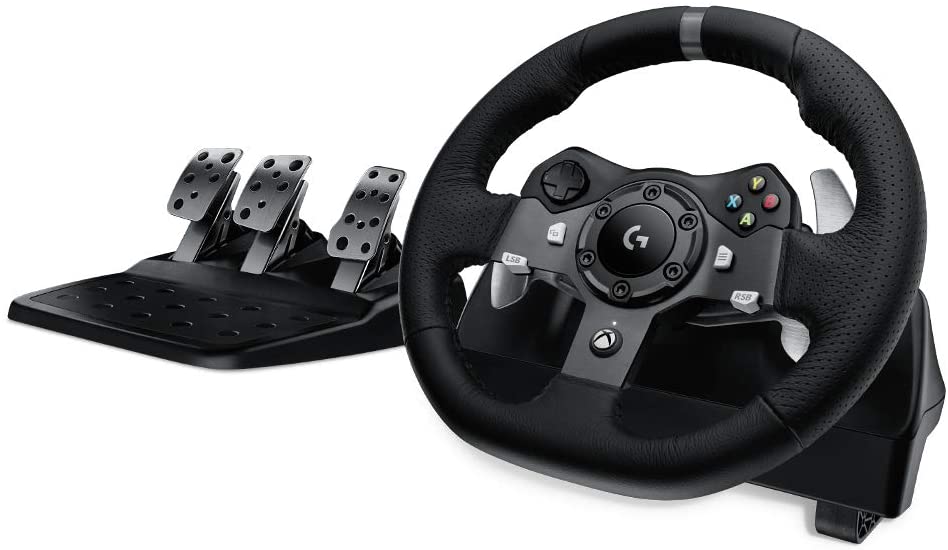 Specifications:
Compatible With: Xbox Series X, Xbox One, PC
Wheel Diameter: 10.24 inches
Comes With: Responsive Three-Pedal Pedal Unit
The Logitech G920 Dual-Motor Feedback Driving Force Racing Wheel With Responsive Pedals prides itself in having realistic force feedback designed to simulate the feel of the car and tires while racing. Aside from this, it helps you get a feel for the terrain and vehicle turns. This enables you to sense drifting, understeering, oversteering, and more.
Next up in terms of realistic simulation is its precise steering action that's amazingly quiet and smooth. The anti-backlash tensioning feature keeps the wheel and pedals tight. This helps you manage your ride through an optimal sense of control.
Logitech made sure durability is offered by this product. The wheel shaft is composed of solid steel ball bearings. Plus, the pedals and paddle shifters are made of stainless steel. On top of that, clamps and bolt points are very durable for secure mounting. This reduces wobbling or shifting, especially when making aggressive car maneuvers.
In terms of design, the wheel is surrounded by hand-stitched leather, which gives it the feel of racing an actual supercar steering wheel. On the front face of the wheel, you'll see game controls for easy accessibility. Paddle shifters are semi-automatic for better gear transitions on fast rides and turns.
The package comes with a floor pedal unit that allows you to realistically position your body as you would in a racing car. Thus, hitting on the brake, accelerator, and clutch feels comfortable. Apart from that, the brake pedal simulates real-life pressure sensitivity that leads to a more responsive and accurate feel of pressing them with your foot.
The disadvantages of this product are minimal. For instance, like our first product, it doesn't come with a gear shifter. Plus, a lot of complaints say that it's difficult to set up.
Another point you should also know about the G290 is how high the resistance is when hitting the brakes. The resistance comes from a rubber block located in the centre of the spring which literally functions as a bump stop that requires an adequate amount of force to get the full range of the pedal.
Fortunately, there is an easy way to remove the block to remove the resistance and achieve the same feel as the accelerator pedal. Alternatively, you can also "adjust" the rubber block by cutting it shorter.
In the newer Logitech G923 model, the resistance you will feel when hitting the brakes is improved.
Overall, it's still a good choice because of features such as force feedback, secure mounting, precise wheel steering maneuvers, and anti-backlash tensioning.
3. HORI Racing Wheel Overdrive For Xbox One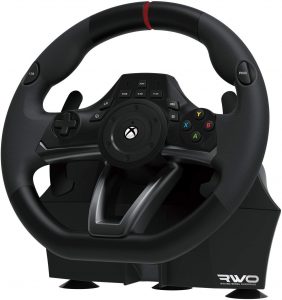 Specifications:
Compatible With: Xbox Series X, Xbox One
Wheel Diameter: 11 inches
Comes With: Customizable Two-Pedal Pedal Unit
The HORI Racing Wheel Overdrive For Xbox One is officially licensed by Microsoft making it compatible with the Xbox Series X. The full-size racing wheel measures 11 inches in diameter which nearly mimics the average steering wheel size of a real car. Turning sensitivity is adjustable which is great for titles (e.g., Forza Horizon 4 and GRID Autosport) that allow this type of customization.
The secure clamp mounting system keeps your setup in place even when executing aggressive driving moves. Plus, the quick handling mode allows you to switch between 270-degree and 180-degree rotation output. The former is great for simulation mode while the latter is best for arcade racing games.
Customization options are plenty with the HORI Racing Wheel Overdrive For Xbox One series console. Buttons located on the front part of the steering wheel are assignable. Plus, a dead zone can also be personalized to your liking. The wheel's rubber grip allows a comfortable drive use experience, thus preventing unintended slips.
The input sensitivity of the foot pedals is adjustable too. This enables you to experience nuanced acceleration for a more realistic experience. The pedal unit also comes with foot support for more comfort. Plus, it can be folded away when not in use for easy access and organization.
Compared to the rest of the items mentioned above, the Hori Racing Wheel Overdrive lacks the sense of connection with a car and feels similar to that of an arcade steering wheel than models mentioned above or generally produced by the likes of Logitech and Thrustmaster.
With all that being said, it's worth noting that this steering wheel package isn't compatible with Xbox 360 and Windows PC. However, if you're going to use it for Xbox Series X and compatible racing games, then that wouldn't be a problem.
4. Thrustmaster TMX Pro Racing Wheel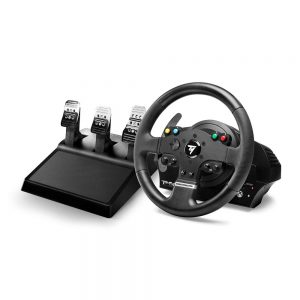 Specifications:
Compatible With: Xbox Series X, Xbox One, Windows PC
Wheel Diameter: 11 inches
Comes With: T3PA Three-Pedal Pedal Set
Officially embedded with software from Xbox One, the Thrustmaster TMX Pro Racing Wheel comes with a three-pedal Thrustmaster T3PA pedal set. The internal structure of these pedals is composed of 100% metal for durability and reliability. You can adjust its angle, spacing, gas pedal, and height setting. Plus, it offers a conical rubber brake mode that has ultra-progressive resistance for that authentic brake feel.
Like most racing wheels, the Thrustmaster TMX Pro steering wheel is covered with rubber-coated grips for maximum comfort. Two paddle shifters measure five inches tall and are composed of 100% metal. This helps facilitate gear shifts for smooth transitions. The 11-inch diameter racing wheel is designed ergonomically to adapt to various driving games such as NASCAR, GT, and Formula 1.
Precision is important in racing wheels. Thrustmaster TMX Pro Racing Wheel allows you to manifest precision with a 270- to 900-degree adjustable rotation angle. This enables gamers to race in different vehicle types with unparalleled drive realism. The genuineness of your racing experience doesn't stop there. Force feedback effects allow you to experience the terrain, the impacts and bumps, and the loss of tire grip, to name a few.
The steering wheelset comes with Xbox One certified embedded software. Thus, it can be easily recognized by Xbox Series X and Xbox One. Plus, you don't have to take your hands off the steering wheel. Official buttons are built into its front portion. You can easily access the View, Menu, and Guide buttons. In addition, social functions and navigation can be done with simple presses of the right buttons.
The Thrustmaster TMX Pro Racing Wheel is compatible with the Thrustmaster TH9A shifter. However, this is sold separately. If you really do want the ultimate racing experience, we suggest that you go for a combination of the two.
Surprisingly enough, the Thrustmaster TMX Pro is evidently better compared to the Logitech G920 even though it delivers similar force feedback. The only thing that makes the TMX Pro far superior are the pedals that can detect up to 4,096 unique positions. The G920 is only better in terms of build quality and aesthetics.
5. Hyperkin S Wheel Wireless Racing Controller (With Game Pass) For Xbox One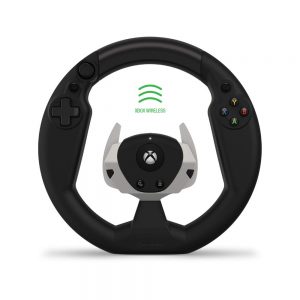 Specifications:
Compatible With: Xbox Series X, Xbox One, Windows 10
Wheel Diameter: 9.6 inches
Comes With: Charging Dock
The Hyperkin S Wheel Wireless Racing Controller For Xbox One includes a free 2-month Xbox Game Pass allowing you to try out racing games before you purchase them– a great way to narrow down your choices to find the best racing simulator game deals. It's compatible with Xbox Series X, Xbox One, and Windows 10, making it a great choice for Microsoft fans out there.
With regards to design, the wheel looks very realistic and is coupled with a rubberized exterior for extra grip. It also has a built-in X, B, A, Y button with L and R triggers. Its sleek metallic trim looks "cool" as well.
Because it's a wireless steering wheel, the racing experience is not that realistic when compared to wired racing wheels. Force feedback effects are absent as well, considering this is a budget steering wheel. Plus, it's not fixed to any surface which makes it difficult to handle. However, it makes up for it with portability. The package comes with a convenient charging dock and provides up to 6 hours worth of gameplay when fully charged.
If you want to go for a wireless steering wheel, then this is the item to grab. But, you should bear in mind, that realistic and immersive experiences are lacking with wireless types of steering wheels for the Xbox Series X.
How To Connect A Steering Wheel To The Xbox
So, you've finally decided to make your gaming experience more immersive by getting yourself a steering wheel. Well, if that's the case, then you are precisely on the right track!
When playing racing games, using a steering wheel provides you with more realistic feedback and natural resistance as you drift and turn around corners. However, getting everything set up can be overwhelming, especially if this is your first time.
This article will briefly talk about how to connect a steering wheel to the Xbox in x easy steps.
How to Connect any Racing Wheel to Your Xbox Console (Series X, One X/S)
Step 1: Make Sure the Xbox is Turned Off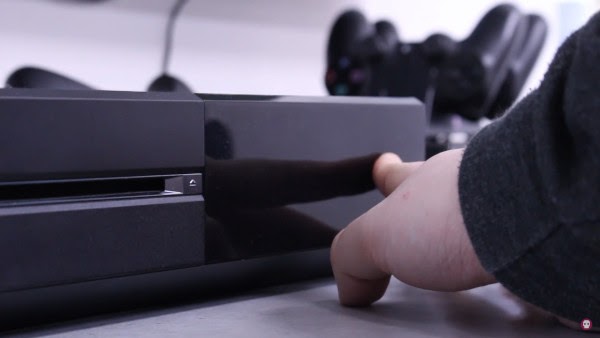 To avoid problems when hooking up your steering wheel to your Xbox console, make sure you turn it off first so the console will be able to detect and initialize the steering wheel accordingly.
Step 2: Plug the Steering Wheel Cable into the Xbox Console
Locate the USB cable coming from the steering wheel and connect it to the Xbox console as seen in the pictures below: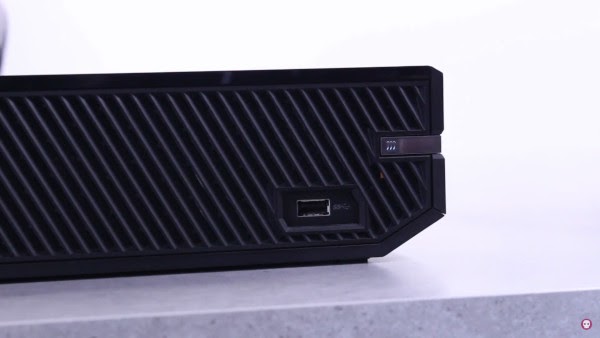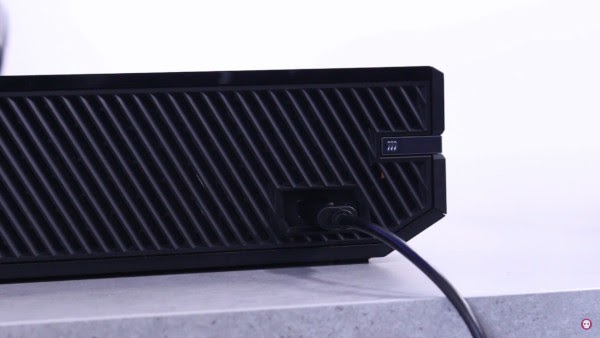 Step 3: Plug the Cable from the Pedals into the Steering Wheel
The plug from the pedals to the steering wheel should look like an Ethernet plug. Your steering wheel should have a port tailored explicitly for the steering wheel, so make sure you don't forget about hooking it up into the steering wheel.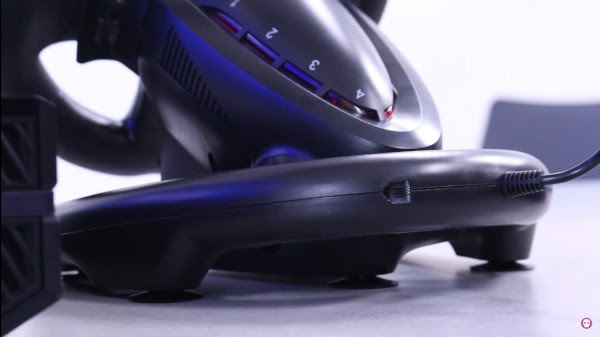 It is also worth noting that the Ethernet cable should give off a "click" sound when it is plugged securely, so make sure to watch out for that sound.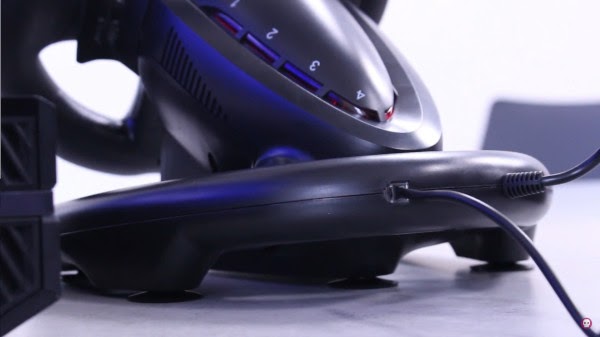 It has to be noted that other racing wheels don't have any pedals included and use power paddle shifters instead.
Step 4: Plug the Xbox Controller
Some racing wheels will require you to connect the official Xbox controller to the steering wheel. So, check to make sure whether your steering wheel requires you to do so or not.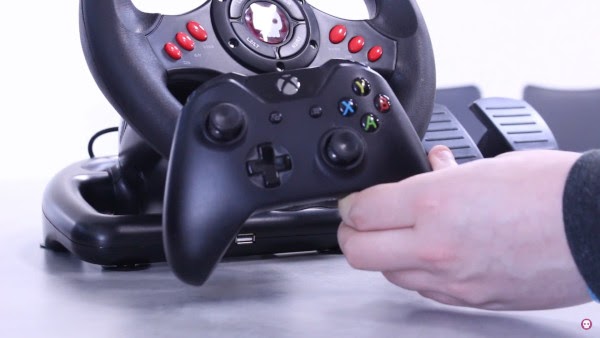 Use the included USB connection when connecting your official Xbox controller to your drive wheel. It is also worth noting that the controller MUST BE SWITCHED OFF.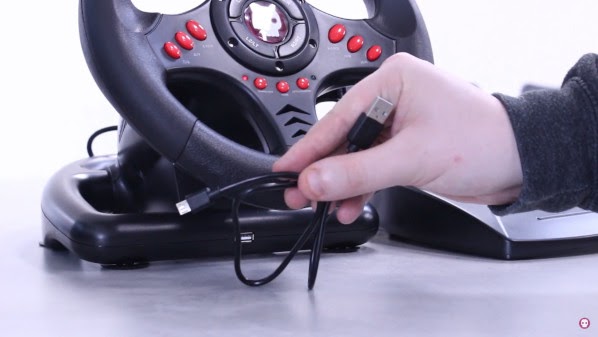 When the cables are connected, press the "Home" button on the steering wheel.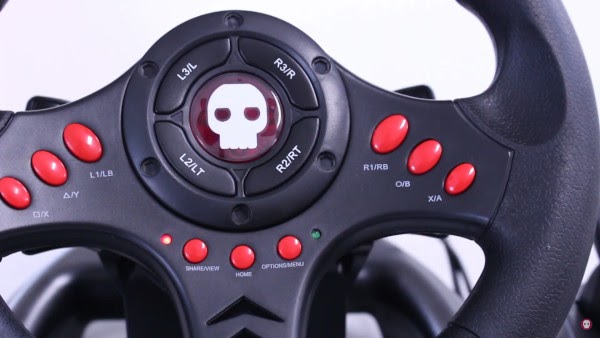 Step 5: Hide the Cables
After hooking everything up, tucking the cables away to make your setup and playing environment look clean and safe.
Here are some of the pictures of where and how you can direct or hide the cables away: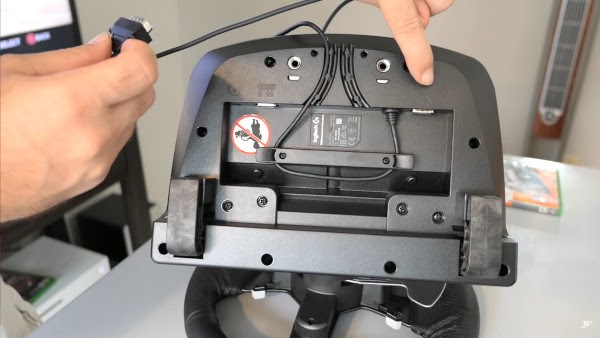 You can also use Velcro straps to stick the cables to the chassis of the steering wheel setup.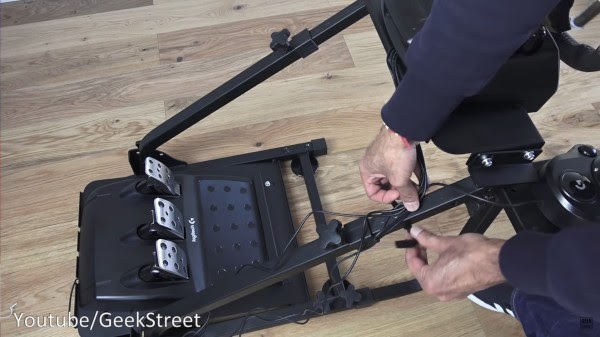 Step 5: Turn On the Xbox Console
When everything is connected, and the excess cables are hidden from plain sight, you can turn on the Xbox console.
Some of the great steering wheels have power buttons that work exactly like the power button on your Xbox, which is pretty convenient, especially if you have your steering wheel set up away from your actual Xbox console.
Getting Started with Your New Steering Wheel
Simply put, connecting a steering wheel to the Xbox or any console may seem overwhelming at first, especially if it is your first time having one. However, by following the steps mentioned above, you should be able to get your system up and running in no time.
What racing simulator games are you going to play with your brand new steering wheel? In case you aren't sure yet, here is a video of some of the best racing simulator games you should try on with your new steering wheel.
An Expert's Advice…
Having a steering wheel helps you attain a more immersive experience when playing racing sims. However, most of the steering wheels do not include a cockpit as they are typically sold separately.
You will understand its importance in this video:
There are plenty of cockpits in the market, all of which are designed for several different steering wheels, including the most popular sterling wheels. If you haven't already, consider buying a cockpit (that's not machine-related) to improve your racing sim experience significantly.
Like steering wheels, the price of cockpits ranges greatly, and it varies depending on the size, quality, and type of material used.
Using cockpits will give you realism and immersion when playing your favorite racing games. Every experience will feel just as good as when you sit on a racecar's cockpit. Furthermore, using a race car cockpit provides the steering wheel with better reinforcement and stability since they are primarily designed to be compatible with various steering wheel clamps.
Stability and maximum comfort are among the primary benefits you will get from investing in a race car cockpit. So, make sure you shop for one if you haven't already but check trusted review websites before making any purchase.
Buying Guide: How To Find The Right Xbox Series X Steering Wheels
Since the release of Xbox Series X in November 2020, we're sure that plenty of options in the steering wheel category will be available. Each product will have its own strengths and weaknesses making it more difficult to make the right choice.
Thus, we've come up with a buyer's guide to help you review and choose the right steering wheels for Xbox Series X. The factors we'll place below are the things you have to look into when purchasing steering wheels and their accessories.
1. Size And Rotation
A lot of steering wheels for consoles try to mimic the design and feel of a genuine wheel. Starting gamers may not take this into consideration. But, if you're steering wheel shopping to find a nearly-authentic racing experience, it's best to go for those that mimic a real steering wheel's size and rotation.
There are those that act as a replica of real car steering wheels. For instance, Ferrari 458 Spider and Porsche 911 have their steering wheel replicas for gaming. They have officially licensed the steering wheel company to implement them.
It's important to note that these replicas for gaming aren't an exact 1:1 ratio. Of course, compromises have to be made in terms of size and rotation. Typically, less expensive wheels are smaller and have a lesser degree of rotation. More expensive ones tend to have the same range of rotation as that of a real steering wheel. And, they usually have nearly the same size as those used in real cars.
A wider wheel diameter resolution range offers more choices for gamers. Plus, they can customize input sensitivity. Remember that smaller wheels require less rotation for a certain amount of turning. On the other hand, bigger wheels require more rotation with the same degree of turning.
2. Force Feedback Technology
Force feedback is all the rage now. Still, some steering wheels do not offer this technology. Force feedback comes in a wide range of "effects" that make the racing game experience feel authentic — like that of driving a real car.
For example, one force feedback technology places resistance to the wheel through a motor. Another will allow you to experience the bumps or smoothness of terrain while driving. These will enable you to feel changes in the terrain through the steering wheel.
If you have the money to splurge, you can go for steering wheels that have a built-in motor in them. Or, better yet, you can go for products that have industrial motors. This type of motor mimics the real racing experience closely.
3. Build And Durability
No one wants to buy a product that doesn't last long. The same goes for Xbox Series X steering wheels. The build quality of the item will determine how sturdy and durable it is. Cheaper products usually compromise on this to be less expensive. However, this might not be the best option for you, especially if you have to buy a new one in a few months (still worth reviewing to maximize your investment).
Aside from discerning the build of the steering wheel, don't forget to check out the accessories as well. These include pedals and gear shifters. There are brands that put a lot of emphasis on the durability of the steering wheel, but not the accessories.
It is best to go for products that are constructed with 100% metal. If the wheels are also surrounded by hand-stitched leather, this is going to give you more durability too. Plus, they make the steering wheel look more elegant.
4. Accessories
When we say accessories, we're referring to the pedals, gear shifters, and other items that come with the steering wheel. A lot of options in the market come with pedals. But, you actually have to make sure it is included in the package.
Typically, inexpensive steering wheels have lower-quality pedals. They may be composed of plastic material supported by elastic bands. These types of pedals do work, but they're not that durable and reliable.
Mid-range pedals are sturdier. They can still be composed of plastic but may have metal reinforcements to make them more durable. Resistance feels more realistic and the pedals can be adjustable.
If you're willing to shell out money, a premium steering wheel and pedal combination is the best. These are usually made of very durable materials and offer a lot of options for customizability. They can even provide a more realistic racing game experience through sensor technology or suspended construction.
Aside from pedals, one thing to take note of is the gear shifter. When choosing one, you have to ensure that it is compatible with your steering wheel and pedals. Plus, durability is an important factor to take into account. Another important aspect is its "feel." Does it actually feel like you're shifting gears on a real car?
5. Budget
This is another element to consider when buying any type of product. If cash is tight, you should go for steering wheels that can deliver the most basic tasks. But if you want the most authentic experience possible, you have to shell out more.
Some factors tend to increase a steering wheel's purchase price. These include, build quality, force feedback, and inclusion of accessories (e.g., clutch, pedals, gear shifter). One of the most expensive steering wheels is the replicas of actual racing cars.
6. Compatibility
Of course, you're looking for a steering wheel that's compatible with the Xbox Series X. But, it's still a good idea to get a product that's compatible with other platforms. This is true, especially if you have computers and multiple gaming consoles.
Of course, one steering wheel won't work on every platform out there. For instance, most officially-licensed Xbox Series X steering wheels won't work with PlayStation consoles. But, a lot of them do work with Windows 10.
It's important to note that if you bought a steering wheel from one brand, it may be necessary to buy a pedal or a gear shifter from that same company. Usually, accessories from one company won't work with the steering wheel of another's
Frequently-Asked Questions (FAQs)
1. Will Xbox One steering wheels work on Series X?
It depends. But according to Xbox, officially-licensed steering wheels for Xbox One will work on Xbox Series X due to backwards compatibility. If the steering wheel isn't officially licensed by Microsoft or Xbox, you may encounter compatibility issues.
2. Is Thrustmaster or Logitech better?
Thrustmaster usually offers more expensive steering wheels. On the other hand, Logitech comes with expensive products but are more catered towards the low- to mid-range prices. There's no such thing as a better steering wheel manufacturer. It will still depend on your preferences, budget, and other factors. That's why we suggest that you read our buying guide for more information on how to choose the right steering wheel for Xbox Series X.
3. Are gaming steering wheels worth it?
If you're up for authentic racing game experiences that mimic that of racing in real life, then gaming steering wheels are definitely worth checking out. But, if you're not a racing fan, then it's better to stick to less expensive options. Or better yet, you can opt for controllers instead.
4. Why are gaming steering wheels so expensive?
Steering wheels have both inexpensive and expensive options. The more expensive ones tend to be composed of durable materials. In addition, they usually have force feedback effects to experience the game as you would in a real-life racing event. This force feedback technology requires the use of motors (some even use industrial motors for more authenticity) which can be expensive.
5. What if the steering wheel does not connect to the console?
Some steering wheels don't respond, while others don't get detected at all on your first attempt. If this happens, refer to your manufacturer, or you can just follow the instructions below (if you are using a Logitech G920):
Press and hold the

Xbox button

,

View button

, &

LSB button

simultaneously.

While pressing the three buttons, connect the Logitech G920 USB cable to the Xbox console.

Release the buttons when you see the Logitech G920 steering wheel starting to calibrate.

When the D-pad responds in the Xbox home screen, then the G920 is calibrated correctly and is now working.
6. Are all steering wheels compatible with the Xbox One S/X or Xbox Series X/S console?
No. Not all steering wheels are compatible with Xbox, so check if the steering wheel is compatible with your console.
7. Why is FFB in a steering wheel?
FFB or force feedback is what you feel through the steering wheel. FFB helps you feel understeer, oversteer, or the general experience you feel when you are in the car. It is a system that replicates the actual feeling when driving inside the vehicle, including impacts and bumps.
Recap: The Top Xbox Series X Steering Wheels
1. Thrustmaster TX RW Leather Edition XBOX Series X & Windows
2. Logitech G920 Dual-Motor Feedback Driving Force Racing Wheel With Responsive Pedals for Xbox Series X
3. HORI Racing Wheel Overdrive For Xbox Series X
4. Thrustmaster TMX Pro Racing Wheel Xbox Series X and PC
5. Hyperkin S Wheel Wireless Racing Controller (With Game Pass) For Xbox One
The best Xbox Series steering wheels for the Xbox Series X model available for purchase today are usually officially licensed by Xbox. This is due to the announced compatibility features of the next-gen console.
Thus, if you're going to purchase a steering wheel for your upcoming Series X, you must ensure that they're officially licensed by the company. In this way, you won't have to purchase another set for your upcoming Series X. It's important to remember that accessories such as pedals, clutch, and gear shifters should also be compatible with the steering wheel you're going to buy. And, if you're a hardcore racing fan, I suggest going for products with force feedback technology for an authentic experience.