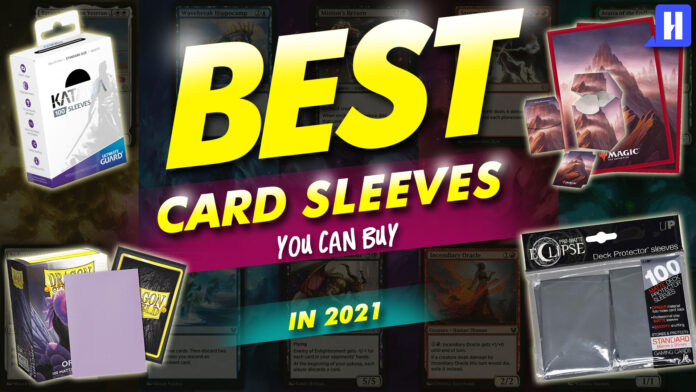 A collection of magic cards can become quite valuable over the years. However, cards have to be in good condition to be worth anything. Even a small amount of damage can ruin a valuable card.
If you want your collection to stay valuable, you need card sleeves. Merely being gentle with your cards is not enough. Even if you handle them gently, wear and tear will still affect them.
Some sleeves are significantly better than others and will keep your cards in good condition for much longer. Don't make the mistake of assuming that any sleeves are good enough. Bad sleeves or sleeves that are too small can damage your cards.
While some of the sleeves on this list are better than others, any of them are reasonably good and will protect your cards from damage. You might need different sleeves for games other than magic. For example, while Pokemon cards are the same size as Magic The Gathering cards, many other games have smaller cards and need different sleeves.
What Makes A Card Sleeve Worth Buying?
A sleeve needs to be the right size and needs to be safe for your cards. A cheap sleeve might contain acids or other substances that can do damage. All quality sleeves are made out of materials that will not damage the cards in any way.
After that, durability is important – some cheap sleeves are flimsy. There are many other things to consider. For example, some sleeves interfere with smoothly shuffling the cards.
Some sleeves are less transparent than others. You want to be able to see your cards, not have the images blurred out by your sleeves. Some sleeves also reduce glare better than others.
Not All Sleeves Are Allowed In Tournaments
While the front of a sleeve should be see-thorough, the back should not. If the back is see-through as well, you might not be able to use your cards in a tournament. Pokemon cards are among the most popular playing and trading cards these days, and you might want to check out Pokemon sleeve cards if you want to protect your cards from damage.
They will suspect marked cards and cheating if you can see the backs of your cards. Only use sleeves that have an opaque back.
Cheaters sometimes mark their cards so they know where they are in the deck. Tournaments will not tolerate cards that look like they may be marked. Tournaments may not accept damaged cards as cheaters might try to pass marked cards off as unintentionally damaged.
Here are the Top Sleeves in 2021
1. Ultimate Guard Katana Sleeve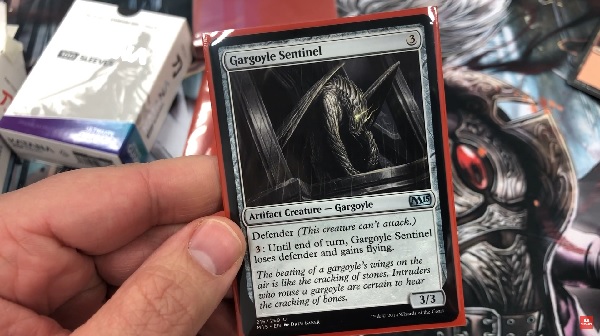 Specifications:
Size: 66*91 mm | Material: Acid-free material with no PVC | Quantity: Contains 100 sleeves
Durability: 5/5
Portability: 4.5/5
Quality: 4/5
Shuffle: 5/5
Fit: 3/5
The Ultimate Guard Katana sleeves are about the best you can get for easy, smooth shuffling. The matte finish makes the cards shuffle very well, perhaps better than with any other sleeves on the market.
The Katana sleeves also do not contain any PVC or acid, so they won't damage your cards over time. Unlike poor-quality sleeves, you can leave your cards in the Ultimate Guard Katana sleeves for years without damaging them.
The Katana sleeves are also very long-lasting and durable. If you want sleeves for cards you play with often, the Katana sleeves will last for many games before any of them rip.
The cards also have a clear, transparent front and an opaque turquoise back. Since they are so durable, they continue to shuffle smoothly after have played with them many times, and they keep their appearance as well.
One drawback of the katana cards is that they are a bit too small. A standard magic card is 63.5*88.9 mm; these sleeves are a bit bigger.
You might find that your magic cards fit into these sleeves perfectly fine anyway, but you might want to get larger sleeves to be on the safe side. These cards are not good if you want to double-sleeve your cards.
Sometimes, you can damage or gradually wear out the corners if you use slightly small sleeves. Different people get different results. For many people, a slightly smaller than normal size is a perfect fit. It's just the best card sleeve you can get.
2. Dragon Shield Matte – Thick Matte Card Sleeves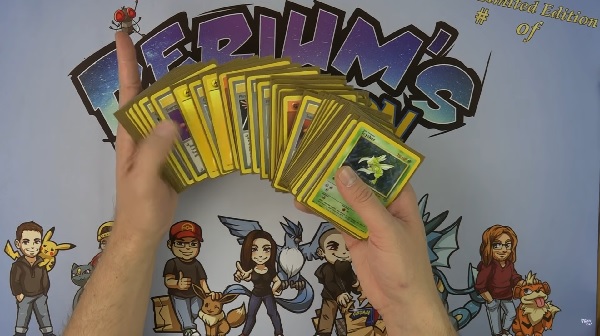 Specifications:
Size: 63*88 mm | Material: PVC free material | Finish: Matte finish
Durability: 5/5
Portability: 4.5/5
Quality: 4.5/5
Shuffle: 4.5/5
Fit: 5/5
Dragon shield sleeves have a reputation for being the best on the market. You will pretty much never split one of these sleeves during play because they are so durable. The back is completely opaque, so you won't have any trouble using them in tournaments.
The sleeves are durable and shuffle well, so they are great for people who play magic often. The sleeves are also large enough that you can double sleeve your cards if you want extra protection. They are great card sleeves with excellent sizes for magic cards.
One disadvantage of the dragon shield cards is that they are not quite as transparent as they should be. If you both double-sleeve your cards and put them in a binder, it can blur out the text and images.
If you want to play with your cards often, the Dragon Shield Matte sleeves might be the best you can get. However, they might not be the best if you want to display your cards in a binder. Use other sleeves that offer top-end transparency.
3. Ultra Pro Eclipse Card Sleeves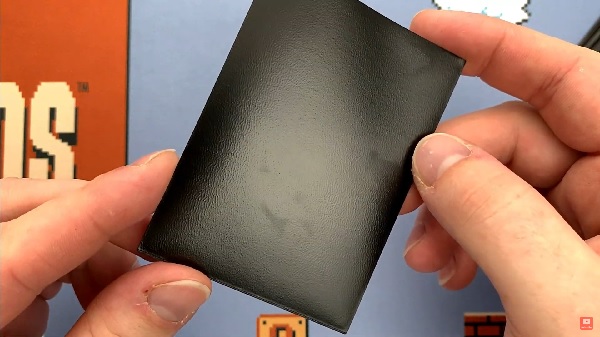 Specifications:
Size: 62*89 mm | Material: Polypropylene material | Finish: Glossy finish | Quantity: Contains 100 sleeves
Durability: 5/5
Portability: 5/5
Quality: 4/5
Shuffle: 4.5/5
Fit: 4.5/5
The Ultra Pro Eclipse sleeves stand out for being both thin and durable. The thicker your sleeves are, the harder it is to fit a lot of cards in one box. It is also harder to double-sleeve your cards if you use thicker sleeves.
However, thinner sleeves are usually less durable. The Ultra Pro Eclipse sleeves are both thinner and stronger than many other sleeves. You can get the Ultra Pro Eclipse cards in many different colors.
Sometimes, there can be a lot of glare on cards, depending on the lighting in the room. Lighting in rooms where you play tournaments can produce glare and make it hard to read your cards. The Ultra Pro Eclipse cards are designed to minimize glare.
The back of these cards is solid colored and not see-through at all. The front of these cards, on the other hand, is very easy to see through. You can safely use these sleeves in tournaments without being suspected of marking your cards.
One disadvantage of the Ultra Pro Eclipse cards is that the outside can pick up dirt and moisture over time. These sleeves do a very good job of protecting your cards, but the outside of the cards can pick up moisture and get cloudy.
Both the Dragon Shield Matte and the Ultra Pro Eclipse are top-grade quality sleeves. You'll never go wrong choosing between the two. But because people have different opinions and needs, one of the two will turn out to be the better card.
Here are the major differences you need to know about to easily compare which card is the better card for you. The Dragon Shield Matte is thicker than the Eclipse but the Eclipse is found to last longer in the stress test.
The Dragon Shield Matte also comes in 60s or 100s whereas the Eclipse only comes in 80s. Moreover, the Eclipse is found to offer a superior shuffle feel and allows users to double sleeve.
The bottom line is both are superior and worth investing in. Knowing the main differences should give you an idea of which is the better sleeve for you.
4. MTG Unstable John Avon Mountain Ultra Pro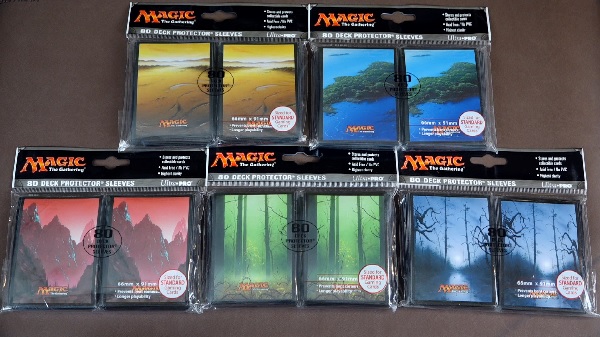 Specifications:
Size: 2.5″*3.5″ (63.5*88.9mm) | Material: Polypropylene film material | Finish: Matte finish | Quantity: 100 sleeves per pack
Durability: 4/5
Portability: 4/5
Quality: 4/5
Shuffle: 4/5
Fit: 5/5
Not everyone wants to go with sleeves that have a solid colored background. Some people want sleeves that have art on the backs of their cards. Can you get illustrated sleeves that still protect your cards properly and don't compromise on quality?
The MTG Printed Art sleeves are a durable brand of illustrated sleeves with no major flaws. The art is MTG-themed, unlike many other brands of art sleeves. The art is excellent and completely opaque for tournament play.
The sleeves are reasonably durable, shuffle reasonably well, and are an excellent fit. The sleeves are large enough that you can double sleeve your cards, but the fit is not too loose.
The material has a matte finish and not a glossy finish that creates too much glare. The sleeves' 2.5″ by 3.5″ size is great for magic cards. There are no real flaws, although you can get slightly better and cheaper cards if you don't want illustrations.
5. Playmat Custom Card Sleeves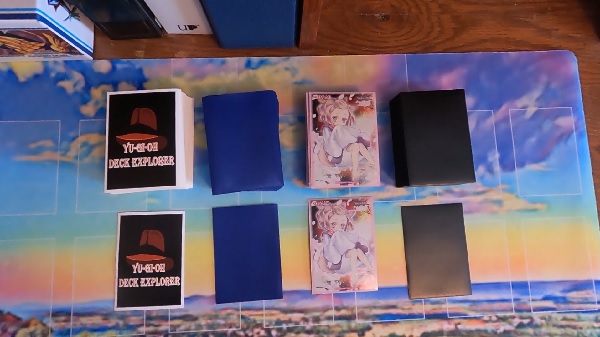 Specifications:
Size: 2.6″*3.6″ (66*91.4mm) | Finish: Matte finish | Quantity: 60, 100, or 120 cards per order
If you want to have sleeves printed with any art of your choice on the backs of them, there is a company willing to do that. Pick your favorite image, and the playmat company will print sleeves with that image on the back.
The ordering process is quick and easy – it is not a hassle to get custom card sleeves delivered to your location. Simply upload the image you want, and the company will print cards for you.
The playmat custom card sleeves are of great quality as well. You can order these cards in two sizes, the larger of which is reasonably good for magic cards but is a bit too large. If you want sleeves for yu-gi-oh, go with the smaller Japanese size instead.
The sleeves are a bit thick, though they are durable. Even after you shuffle your cards many times, they still shuffle well.
The art looks like you would expect it to look, with the colors just right. If you really like the concept, you won't be disappointed by these sleeves.
An Expert's Advice on How to Pick Trading Card Sleeve Protectors
Due to the growing popularity of Trading Cards, more and more manufacturers have started manufacturing card protector for popular and even larger cards, making it harder for consumers to pick which playing or trading card sleeves fit their needs.
This section covers all the crucial things you should look at before making a purchase.
Make Sure They Are…
When buying card sleeve protectors, it is very important to make sure they are made of high-quality materials that are safe. Specifically, it's crucial to make sure that they are Acid-free (no PVC) and made of Polypropylene.
For any type of card protection, these are the two most important characteristics that should be present.
Acid has been known to cause damage to just about anything. And even though it may sound too far-fetch, card sleeves that aren't acid-free can harm your trading cards. Over time, cards stored in sleeves that aren't acid-free will show signs of damage even when they are stored inside containers.
Another characteristic of a trading card sleeve you should see included is polypropylene. This is a versatile plastic material used in industries such as automobiles, toys, and even food. What makes this a great addition to a card sleeve is the fact that they have a high melting point, mold-resistant, waterproof, semi-rigid, and have good chemical and bacteria resistance.
Despite its great benefits, this is not the best material for card storage. There are still plenty of other materials that are just as good or even better than polypropylene (mylar or glass). What makes polypropylene perfect is that they aren't as expensive as glass or mylar, but protects cards just as effective when stored correctly.
Card Sleeves are Separated into…
While there is no general classification pertaining to the supplies of card sleeves, you will find that there are a couple you'll find online. Despite the number of classifications, it all boils down to two major categories of card sleeves.
Gaming Card Players
Apart from holding them and throwing them around, gaming card players also shuffle card sleeves when playing. These kinds of consumers need card sleeves that are durable since they regularly interact with the cards.
Trading Card Collectors
Trading card collectors seldomly shuffle their cards and barely even bring them to play or tournaments. Because of this, their protection need is slightly different from tournament players. They would prioritize longevity over the durability of the sleeve.
Ultimately, knowing which type of consumer you belong to should give you a better understanding of which type of card sleeves are perfect for you.
If you're a Trading Card Collector…
The cards we featured in this article are cards perfect for gaming card players. If you are a trading card collector type, then there are 9 types of card sleeves you can choose from:
Standard Soft
Standard sleeves or "penny sleeves", as they are popularly known, offer the most basic universal trading card protection level. They are also the most affordable sleeves in the market that offer basic protection to all types of trading and collection cards.
Graded Sleeves
If you send your cards to be professionally graded, you will get the best protection you can possibly get. Unfortunately, you can't just buy one off from a store since it involves a process where a specialized company undergoes and evaluates the condition of your cards first before putting them into a tamper-proof holder. Cards that had undergone grading will be graded from 1 to 10, depending on the results from having your card inspected by several experts.
Graded cards are protected by holders that tend to have larger sizes. To protect the condition of the holders, there are special sleeves you can buy them from. It comes with a resealable strip that lets you open and close it.
Easy-Grade
Placing cards inside sleeves is usually a struggle for collectors and normally causes damage to the corner of your cards. Easy-grade cards have specific angle cuts around the corner so you can easily insert the card and avoid damage.
Thick Sleeves
As the name implies, this card sleeve is intended to hold extremely thick cards. To give you an idea, standard sleeves can hold up to 35pt (paper thickness) but thick card sleeves can fit cards up to 130pt. This means you can put approximately 4 to 5 cards inside a thick sleeve.
Tall Sleeves
Similar to the thick sleeves, tall sleeves are specifically made to fit tall cards with measurements of up to 2 ½" x 4 ¾".
Vertical/Horizontal Booklet Sleeves
With the ever-growing popularity of trading cards, more and more types of means to store valuable cards are being presented, and booklet sleeves are one of them. Simply speaking, these are sleeves that look like a booklet where you can put two cards in one sleeve. Moreover, they can be stored in either horizontal or vertical positions, depending on the type of booklet sleeve.
Resealable Bags AKA Team Bags
Team bags are an ideal way to store multiple cards at once. Up to 10 cards can be stored inside a team bag. Alternatively, you can also choose to store top loaders or cards with a magnetic case in team bags.
Because of the resealable strips, they are widely used by card sellers since they can store cards and protect them from dust. They are also cost-effective, making them great investments for storing multiple cards at once.
Vintage Sleeves
Before sleeves became a popular thing, most pre-50s sports cards didn't the size of modern trading or playing card we have today. To ensure that pre-50s cards fit inside these sleeves, they are built larger with sizes of up to 2 ¾" x 3 15/16 ".
Premium Sleeves
Premium sleeves also called "platinum sleeves" follow the standard card size and can fit into most 9-pocket binder sheets that are noticeably thick. But apart from the thickness, the price is also noticeably higher because they're premium.
Other Great Ways to Protect Your Cards
The more expensive your collection is, the more you need to protect it. Sometimes, sleeves are not enough on their own. You might try binders, tins, and lockable cases.
Binders
Binders are a great way of keeping your cards in mint condition. A binder is like a photo album and can store several hundred cards. Binders are not a good idea if you play with those cards often, but they are good if you want to store and display a valuable collection.
You can easily find what card you are looking for in a binder, especially if you organize the cards systematically. You might organize your cards in alphabetical order or in some other way that helps you keep track of them.
For best protection, you could put your cards in sleeves before you put them in a binder. If you only use a binder, the cards can stick to the plastic if you leave them there for too long. If your cards are in sleeves, a binder provides extra protection without this problem.
You can also use binders to display your cards, but you might go with frames instead if you have any very rare cards. If you have anything particularly valuable and impressive, a display frame might be worth it.
Lockable padded cases
You can also protect your cards with a lockable case that keeps air and moisture out to keep your cards new looking for as long as possible. Some of these cases are expensive ($50, $100, or more), but they can keep your most valuable cards in good condition pretty well forever. These cases are waterproof and do a great job of protecting your cards from the environment.
More basic options
If you don't want to bother with special protection for your cheap cards, tins might be good enough. Cards can move around inside tins and get nicked too easily, so they are not the best choice. Many people prefer boxes to tins, even for cheaper cards.
Trainer boxes are better than tins because the cards don't have much room to move around. If you don't have enough room in your binders for all of your cards, you might put the cheaper ones in boxes instead.
Boxes that are not designed for pokemon cards can have the same problem as tins – the cards can slide around and get damaged.
Some people leave their cards in their deck boxes all the time. This is convenient if you play with your cards often, but it is not the best idea if you want to keep a lot of valuable cards in good condition for as long as possible. If you take your collection's value seriously, use both high-quality sleeves and binders to protect your cards.
Roundup Recap
1. Ultimate Guard Katana Sleeves