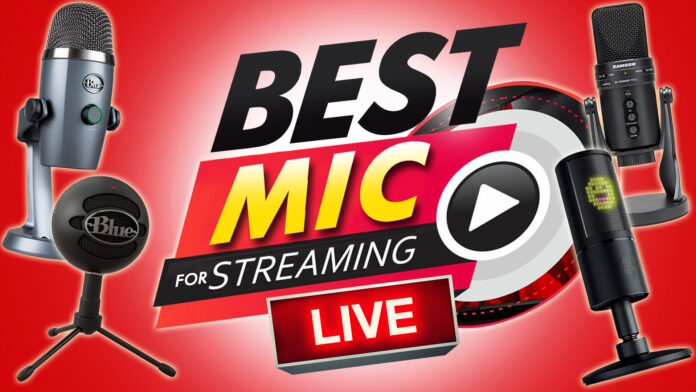 As an aspiring streamer or someone who is already in this industry, you should always be aiming for the best microphone for streaming. Decent mics will always be your one of your main arsenal, as microphones from headsets don't usually transmit good quality. It's either the above, or you won't be able to create a subscriber base since people can't hear you commentate well.
You see, video streams are mostly run by vocal commentary, together with the actual game or event you are streaming. That is why professional streamers have often invested in gear that they can use for a long time. These people go for top-of-the-line PC or consoles, capture cards, cameras, software, and of course, the topic of today, microphones.
Know Your Mic
Before you go rushing to the nearest store, it's always a good idea to make sure you know what you are buying. You might think that an expensive microphone will always be better than the cheaper ones. In which case, to some extent, it actually is. But it might not actually be the one you are looking for. Microphones have different "patterns" to them, and these affect how well it picks up sound.
If you have no idea what we are talking about, then read on. We will be happy to provide you with knowledge on the types of microphones that streamers often use.
Most streamers use a condenser microphone as their go-to mic type. As the name suggests, these are microphones that allow a person to "condense" sound and voice into one single space on the mic. These make the quality of the sound output much more precise and crisp. There are different types of condenser mics:
Cardioid – These are the standard types of microphones that most streamers use. Mics with cardioid patterns pick up sound directly in front of it. These are often used in song recording, dubbing, and streaming.
Bi-directional or "Figure of 8" – These are microphones that allow sound from both the front and back of the mic. If you plan to run streams that include interviewing someone, then it's better if you get these types of microphones. They allow you to hold an excellent 1-on-1 conversational stream without any loss of sound.
Omnidirectional – If you are streaming with a large group of people, then it's better if you get an omnidirectional mic. These microphones allow you to pick up sound from a full 360 degrees all over it.
Multi-pattern – Most microphones that streamers use often have this. Multi-pattern means that you will be able to switch modes between a standard cardioid, bi-directional, or omnidirectional easily. If you are unsure of what to get, and you think that at some point, your streams might vary, then this is always a safe pick.
Stereo – We will include this just in case anyone is curious about how ASMR recordings are done. These are also omnidirectional mics, but they have a particular aspect to them that allows the travel of sound from one place to another. It's quite a doozy, and if you aren't familiar with this type of content, then just try googling it.
Now what we have that out of the way, then we can proceed on presenting to you guys the best microphones for streaming. These gear might have been used (or are still using) by your favorite streamer, so you might be familiar with how some of them look and their performance.
Samson G-Track Pro
A Multitude of Masterful Features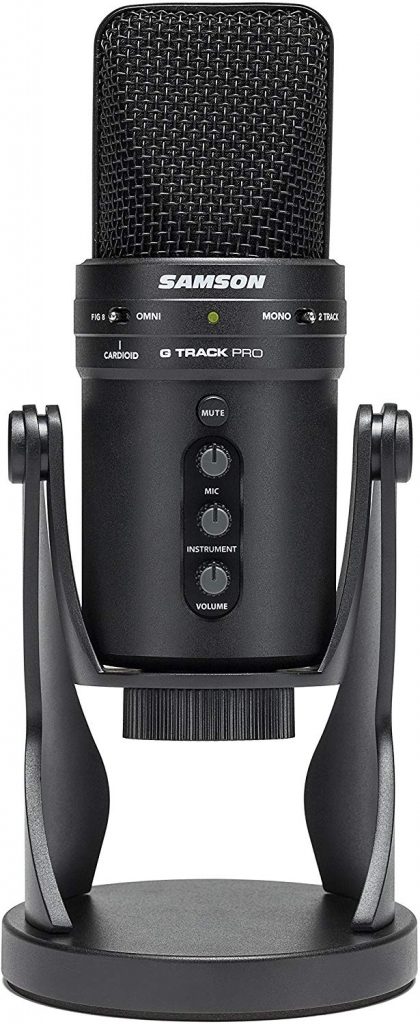 The era of USB microphones still continues. With the advent of an effortless "plug-and-play" style of setting your gear, it is by far the most accessible type of equipment for anyone. Sadly, there are many USB mics out there on the market, and only a handful are actually worthy of praise.
And in these mountains of microphones, the Samson G-Track Pro stands a cut above the rest.
The G-track Pro has a ton of features that give it way more value than what it is priced for. It's a multi-pattern mic, allowing cardioid, figure-of-8, and omnidirectional inputs. Its plug-and-play, which means that it does not require any additional software for it to run. The build is very sturdy, which makes it useful for streamers that like to faceroll and rage on their desks a lot.
What's more, the Samson G-Track pro has multitudes of features that allow extreme flexibility. One of them is its ability to let you connect a different audio source on its 1/4" input. Another mic? No problem. An instrument, perhaps? All good. The G-track Pro allows you to "mix" two tracks of your sound inputs easily, without even having an extra mixing software or equipment. That is one hell of a feature that most microphones do not have.
Priced solidly even for beginners, the Samson G-Track Pro would no doubt be a rising competitor in the saturated market of microphones for streaming.
Blue Yeti
The YouTuber Starter Kit Mic is Still Strong

In our article about the best microphone for recording vocals, the Blue Yeti received tons of praise. FROM ME! Oh, I just love this mic, seriously! Call it part of the "YouTuber" starter kit or whatever, but the Blue Yeti works really well for a multitude of reasons.
First of all, the Blue Yeti is a multi-pattern condenser microphone. It features cardioid, bi-cardioid, omnidirectional, and stereo patterns. This means that no matter what the situation on your stream will be, you can be ready for any sound input changes you need. The Yeti is also one of those USB mics, so you can just plug it to your PC or Mac, and it will automatically be usable.
When I was starting a podcast with my partner, we were astonished by the quality of the Yeti. It does cost a bit more than other USB microphones, but the quality was well worth it. The well-built frame made up for our bits of clumsiness here and there. When it comes to sound output, we found little to no difference when we are tweaking settings with different types of recording and streaming software.
If you are looking for a good USB condenser mic, then the Blue Yeti might be your pick. It's no wonder why it's always on a lot of "best mic for streaming" lists.
Blue Snowball
When You Want to be Cute and Deadly at the Same Time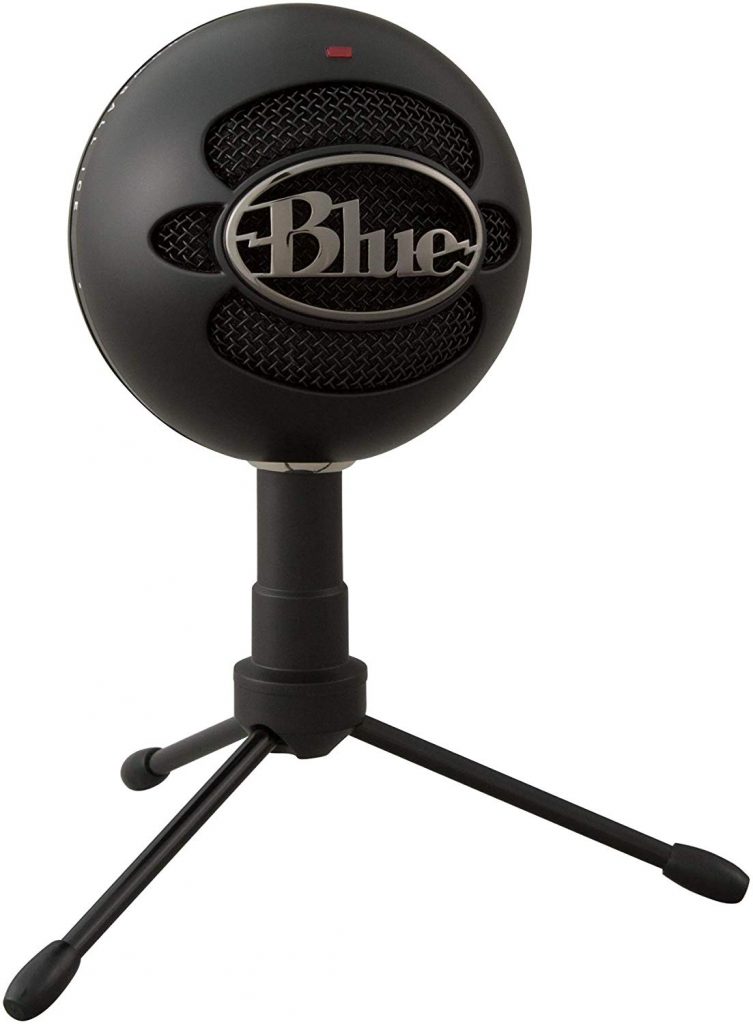 Let's say that you are raring to go streaming, but you have too little of a budget left for microphones. Or you want to start immediately, but your funds will arrive a bit later, and you only have a few tens of dollars left. Then you might want to look at the Snowball.
Blue Snowball is an iCE condenser mic that seems very compact and straightforward. It only has two patterns, cardioid and omnidirectional, but it has a new cardioid pattern with -10 dB pad as a feature. This -10 dB pad allows you to record louder sounds if ever the need arises, as it lowers the sensitivity of the microphone.
If you want a bit of style to also go with your stream, then the Snowball is available with four different colors. Also, it can be mounted to a traditional stand if you don't want to use its regular desk stand.
All-in-all, the Blue Snowball is a quality product that can save you tons of cash when you are just starting your stream.
Blue Yeti Nano
Great Things can Come in Smaller Packages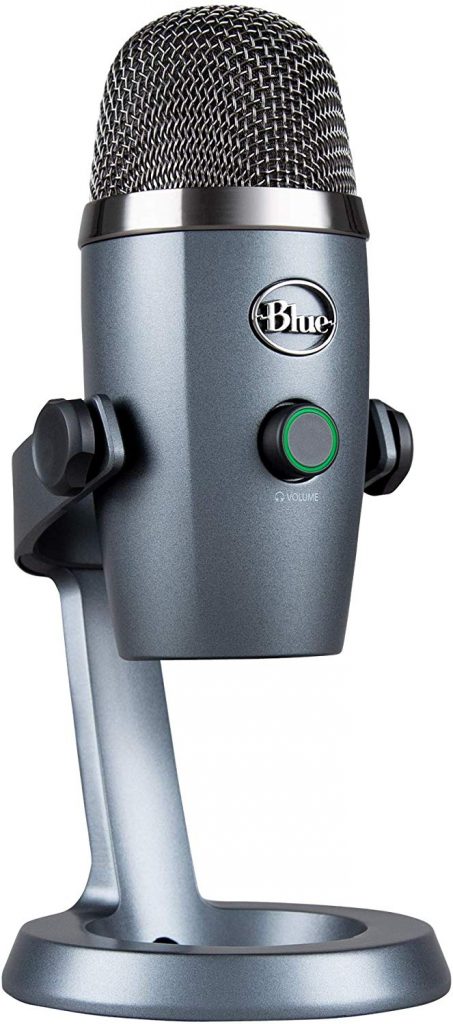 This will be the last in the line of Blue microphones that we have on this list, since it already looks like this was sponsored by Blue, lol.
The Blue Yeti Nano is basically a miniature version of the original Blue Yeti microphone. It produces the same high quality, with a 20 Hz to 20 kHz of the frequency range. It also comes with zero-latency monitoring, in which you can monitor the lag between your input and the sound output on your stream. This allows you to check if your video and audio production are 100% in sync; otherwise, you would look like a badly dubbed TV series.
The stark difference it has with it it's bigger cousin is the 48 kHz recording sample. It is 24 bit, which, when compared with the original Yeti, it produces a higher quality of sound.
If you plan on also using a microphone for recording, then you might want to pick the Nano as your beginner mic. Even though it only has cardioid and omnidirectional as its polar patterns, the quality of sound definitely makes up for it. That, and the price is currently lower than $100.
Audio-Technica AT2020
An XLR Mic for Streamers and Podcasters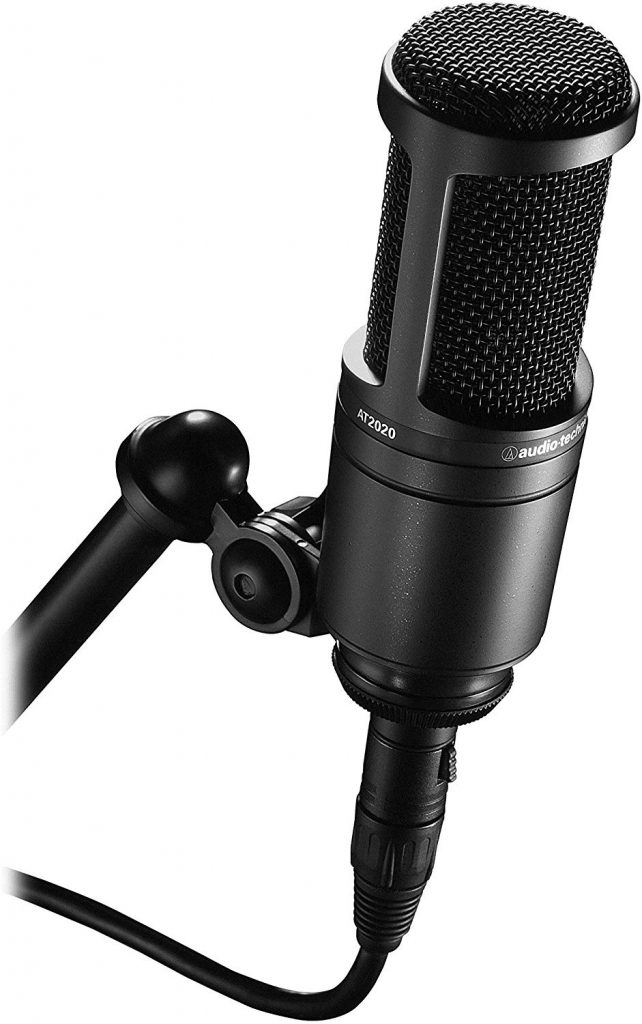 Next on our list is the Audio-Technica AT2020 Cardioid Studio XLR microphone. We would like to say early on that this microphone is not really leaned for beginners. It is more towards those who are familiar with how audio equipment works. Or maybe those who are just tech junkies who would instead stream with a "proper mic."
The AT2020 in itself produces such quality sound output that it warrants its place on any "best microphone for streaming" list. The quality is studio-grade, so if you are setting up a home studio or somewhere where a dedicated microphone can be placed, then you should probably pick this up. It has a high SPL level, which gives it very versatile sound outputs. Sure, it may only provide a cardioid sound pattern, but the quality it offers more than makes up for it.
The only major drawback we see, as mentioned above, is that this mic is not for beginners. It is more for professionals who know how to make their way through other mixing and recording equipment. As this is an XLR mic, you would need more things to set it up rather than just plugging it on your USB slot.
This might not sit well for people who just want to jump onto their stream immediately. But if you know how to set a mini-studio for recording and podcasting purposes, then the Audio-Technica AT2020 would be a welcome gear. But if you really want an Audio-Technica gear and you love how the AT2020 performs, but you are too lazy to drudge through a studio setup, then…
BONUS! Audio-Technica AT2020USB+
For People Who Must Really Get an AT2020, Hassle-free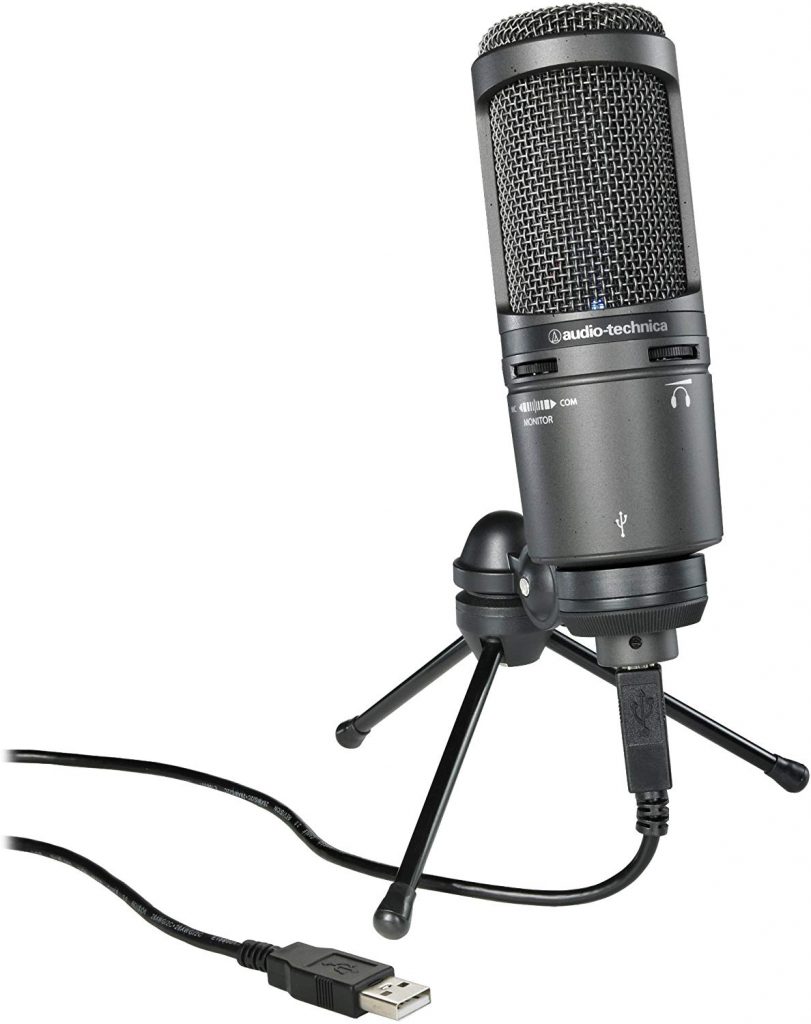 Ok, here you go. We just want to let you know that there are other non-USB mic choices you could have used with the ol' AT2020 up there. But if you really would not bother with any extra setup, then the Audio-Technica AT2020USB is for you.
Actually, the USB forms of the AT2020 comes in three variants. The regular AT2020USB, the AT2020USB+, and the AT2020USBi. The regular one acts like the XLR AT2020. The AT2020USB+ has more stuff for mixing and has a built-in headphone volume. The AT2020USBi has a higher sample rate of 96 kHz and is 24-bit, which means that it can project the most quality sound output of the three. But for this one, we are going to have to give it to the AT2020USB+ because it's the best choice for streaming, wallet-wise, and quality-wise.
All three of those do not have the "warm" and precise quality sound output of the XLR AT2020. It is the tradeoff for being easy to setup. Which quite frankly, would be what most people would want, regardless.
Razer Seiren X
Portable and Compact, for Gamers by Gamers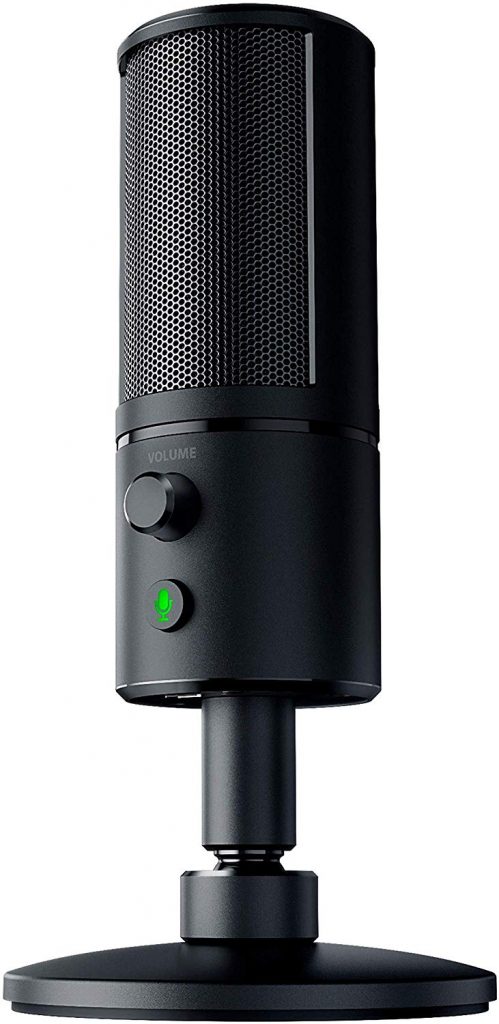 Razer has been one of the forefronts when it comes to gaming equipment. They have always prided themselves with their motto "For Gamers. By Gamers." This is why when it comes to game streaming, they are also in on the equipment for streamers. This is how the Razer Seiren X was born.
The Seiren X is a more compact descendant of the previous Razer Seiren. The Seiren X, however, is way smaller than the original one but did not lose its very clear sound output. It is one of, if not the, most compact condenser mics for streaming without losing any vocal quality.
It still sports the super-cardioid polarity, which further compresses the sound intake, making your voice crisp and buzz-free. Which also begs the question, "Why the hell does it pick up keyboard sounds?" It might have been because of its sensitive 20 Hz to 20 kHz frequency range, which is actually a good thing to have. Nevertheless, the quality is there, so we have no complaints.
For kicks, if you want to be a little more interactive with your stream audience, you might want to check out:
BONUS! Razer Seiren Emote
It's the Seiren X, with Emojis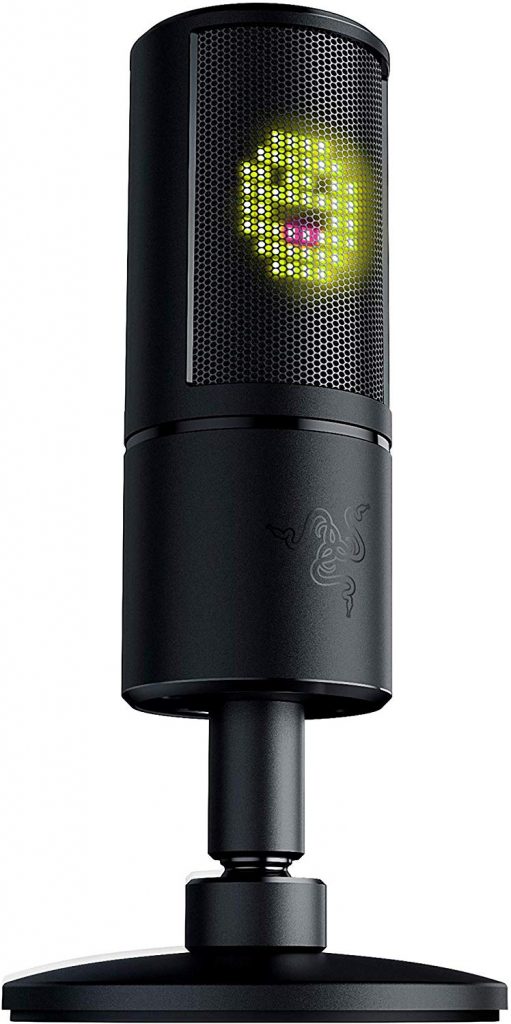 This is basically still the Seiren X, but with a built, it LED display that can put out 100+ different emojis. It also has software that lets you create different custom emojis of your own.
If your stream has a logo, and you can create it on the software, then this is very good for branding purposes. Also, the gooseneck stand is interchangeable on the Seiren Emote.
Blue Yeti X
It is Just Too Good Not to Include It Here

First of all, I apologize for saying that the Blue Yeti Nano would be the last of the Blue mics that we are going to cover here. But if we are talking about the best microphones for streaming, it is a bit unfair if we don't mention the Blue Yeti X. And unfair is quite an understatement, since the Yeti X has some features that would put most mics here to shame.
The Blue Yeti X is a masterful mix of the original Blue Yeti and the Blue Yeti Nano. It retains the multi-pattern of the Yeti, having cardioid, bi-directional, omnidirectional, and stereo. Yet it also has the design and aesthetic of the Blue Yeti Nano, making it smaller and more lightweight than its predecessor.
It has a built-in LED display on the front that lets you monitor your volume when you need to check if your louder or softer than usual, all in real-time. When it comes to internals, the original Yeti has a three-capsule array that it was known for. This time, the Yeti X has a four-capsule array that can capture and condense sound much better. You also have a multitude of micro-adjustments you can do using the smart knob.
The most valuable feature of the Blue Yeti X, however, is the new Blue Vo!ce software, available with G Hub. The software allows you to get creative and put tons of customization on your stream vocals. Customization options include a noise-compressor, which is quite needed because of the usual nuances of the Yeti to pick-up unwanted sounds. It also has voice equalizers, compressors, de-essers, and limiters, allowing you to customize your voice even further.
The Blue Yeti X is basically one of the best microphones for streaming out there in the market. If you have some extra funds to get a mic that would allow you to go even further with vocal commentary, then you won't regret going for this microphone.
Conclusion
The best microphone for streaming is all subjective, really. You can go for a mic that will let you stream on a budget, or for something that needs a long set up. You can even get yourself something that will allow you to sound like a pro even though you are a beginner. It's all up to your preferences.
You also have to remember that there are other accessories you need to get for your mic setup. These are mic stands, pop filters, cables, and more. These extra things might be questionable for you at first, but they will definitely make your streams more "legit." Streamers will always have that "you are not a true entertainer" stigma that other people will label them with. And with a professional lookign setup, no matter if you are streaming from your bedroom or on a dedicated studio, you will always have the air of professionalism all around you.
As long as you can deliver quality entertainment to your subscribership, that is all that matters.
FAQ
We've asked input from streamers, youtubers, vloggers and gamers what microphone are they currently using for streaming and here's what they have to say.
I use an SteelSeries Arctis 7. It's a headset, so it cuts down on having to have both a headset and a mic. Also, it's wireless. So, I can move around however I want without fear of missing the mic's sweet spot. It's super convenient and flexible without sacrificing too much sound quality.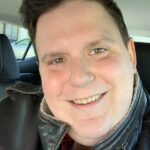 Jason Boyd
Founder
Fictionphile.com
As a former TV journalist I was concerned about my audio when I launched my YouTube channel last month. I started out using my iPhone mic but quickly got feedback from friends and family that my audio sounded echo-ey and I should fix it to improve the listening experience.
So I did my research on YouTube and ended up buying the Roya lab mic. I thought the long wire was a bonus, but it really just gets tangled. I'm finding most of not all YouTube videos are shot close to the phone so no need for it. Also, the audio peaks so I have to lower it in editing which is annoying.
Overall, this mic is great for the price as someone starting out on YouTube. It doesn't look great on camera because you can see it so perhaps a boom mic would've been a better choice.
Either way, once I get more complaints, or 100's of followers and monetize the channel – then I'll invest in a better mic.
Hope this helps!
Video with phone mic:
https://youtu.be/jt4awn2EFBk
Video with lav mic:
https://youtu.be/KHXJ8ppZnac
Chloe Sommers
Youtuber
My name is Chaz Egnew, and I stream regularly on a channel called One Shot Questers https://www.twitch.tv/oneshotquesters on Twitch. I also have streamed on Arcane Adventurers https://www.twitch.tv/arcaneadventurers, and I have my own Twitch channel I'm still setting up, which is razzamachaz https://www.twitch.tv/razzamachaz.
I've used several mics, but I recently bought a Blue Yeti Blackout, and it's AWESOME. For a few months, I was using a cheap $30 mic I found on Amazon, but the difference between that and my Yeti is incredible. My favorite feature of the Blue Yeti is the headphone jack.
I'm not used to hearing my voice at the same time, but it lets me know that my mic is working properly. Which is really nice, because I can then monitor my volume myself, instead of worrying if people can hear me.
One other benefit of the Blue Yeti is the different modes. I can easily change how the mic pics up the sound, depending on the stream, or if I want to record a podcast with multiple guests in one room. I'd highly recommend it for anyone who wants a good mic! I hope this helps and I look forward to seeing the article!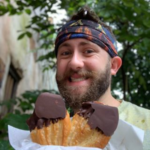 CHAZ EGNEW
One Shot Questers
I'm a photographer, video producer and YouTuber with over 3 decades of experience. I create television commercial, corporate and social media videos for small to large businesses mainly to be used as advertising or for internal communications and I teach business how to do this themselves on my YouTube video blog as well.
Presently, this microphone is my favorite mic when shooting my video blog for YouTube because it works great right out of the box without the need for extra drivers or third-party gear. It plugs directly into any USB input.
The mic has a cardio pickup pattern, so it works best in studio setups where you can be in front of it. It does a decent job of cutting out sound from the sides and back.
The audio quality for speaking is good. It sounds natural and has no doesn't suffer from popping and sibilance. I do use the mic with a suspension kit and shock mount now, but originally, I was using the included tripod and was happy with that.
More importantly, the frequency range is excellent. Its specifications indicate it work from 20HZ to 20 kHZ, but realistically, it it picks up frequencies as low as about 10HZ.
The mic makes it easy to monitor its volume and gain via controls on its side. It also doesn't suffer from hiss like many other similar mics.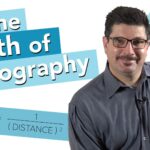 Jim Acosta
YouTube
Facebook
Instagram
Linkedin
Recap: The Best Mic for Streaming Live in Youtube and Twitch Reviewed