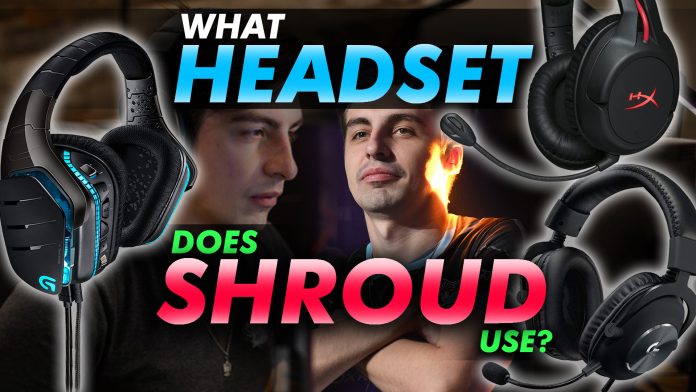 If you're a gamer who has wondered what headset Shroud uses and how exactly it helps him during his game-play, then you've come to the right place. Below, we have provided in-depth reviews of the headset he is currently using as well as two other options he has used in the past.
With nearly 6 million YouTube subscribers and over 1 million followers on the streaming platform, Mixer, Shroud has become one of the most recognizable gamers and streamers playing CounterStrike today. After years of gaming and building a professional name for himself among peers and followers, he depends on some of the best gaming equipment currently on the market to help him get an edge on the competition.
Of course, a great headset comes down to personal preference.
"There are a lot of questions here that you need to ask yourself before buying a headset. Like me, for example, I'll never, ever use a headset that doesn't use USB audio." – Shroud
Keep your personal preferences in mind when looking for a headset of your own, and keep reading to learn why the following three headsets caught the attention of the popular streamer, Shroud.
What Headset Does Shroud Use Currently?
Shroud uses the Logitech G Pro X Gaming Headset, featuring impeccable sound quality, comfort, durability to last for years, and a powerful microphone for in-game communication.
Below, we have reviewed this headset along with two others that Shroud can be seen wearing in older videos.
1. Logitech G Pro X Gaming Headset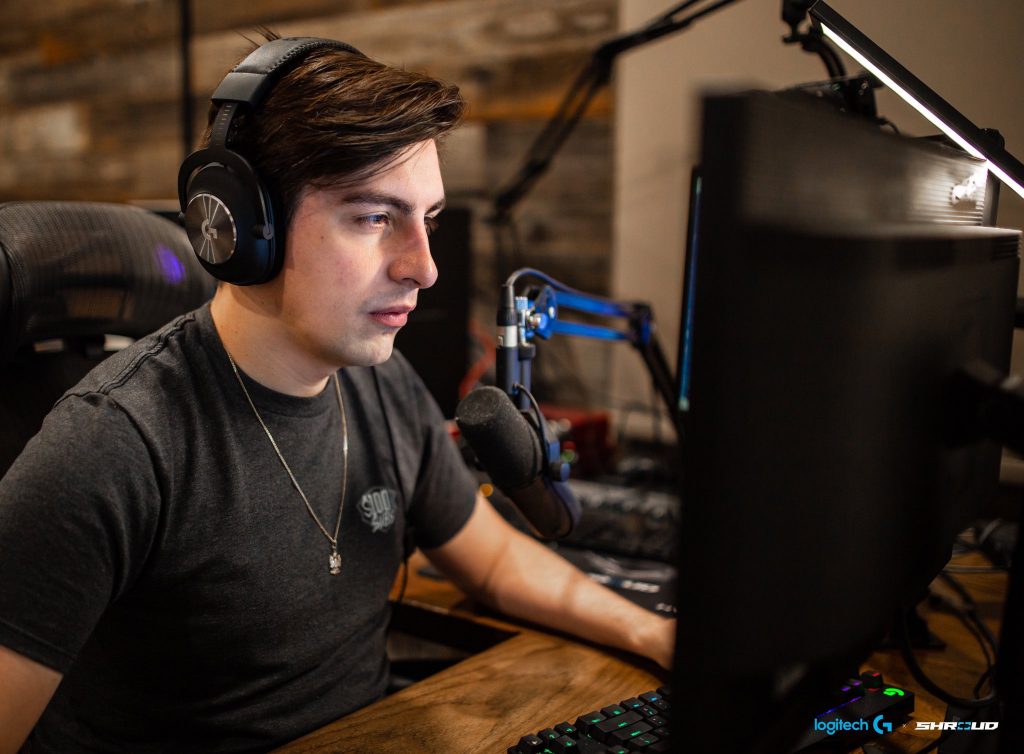 Sound Quality
The Logitech G Pro X Gaming Headset was designed specifically for e-sport professionals, serious gamers, and streamers. The headphones feature PRO-G 50mm drivers, which put you right in the middle of the action when it comes to in-game audio. These drivers also allow for a greater bass response, which is ideal for loud, action-packed games.
Along with the powerful and booming drivers, this headset also features Next-gen 7.1 surround sound. Noise in all directions comes through the speakers clean and clear, and this level of positional awareness is what helps Shroud hear his gaming opponents before they ever get close enough to take him down. Hearing teammates, enemies, and background audio with this level of precision really gives you an advantage over the competition.
These headphones work with a USB external sound card, which is included with your purchase and runs with the additionally included Logitech G Hub software.
Comfort
Shroud, and other serious gamers, spend a good amount of their time wearing their headsets. This is why it's so important that the ones they choose are built for comfort.
This Logitech headset actually comes with two separate sets of extremely comfortable ear cup pads that you can switch out based on preference or needs. One set of padding is made with a soft leatherette material, which allows for noise cancellation during game play. The other set is made with a velour material, which is more breathable and may keep you cooler during long periods of wear.
The headband itself is also padded with soft memory foam, allowing it to be as comfortable as it is durable. Even when wearing this headset snugly, the memory foam from all angles should protect you from any discomfort or unwanted pressure.
Construction and Durability
This headset was built to last, which is another reason why it was probably such a worthwhile investment for Shroud and other serious streamers. The body itself is entirely constructed with steel and aluminum, making it both durable and lightweight.
The aluminum forks allows for easy adjustment and fit of the ear cups without adding too much weight where you want the most comfort. The headband is made with steel, allowing it to resist damage and bending. You won't need to replace this headset anytime soon after purchasing it.
The memory foam padding, which surrounds the headband as well as both different sets of included ear cups, is also durable. They will resist rips and tears, and they retain their shape well even with long-term use.
Microphone
This headset's microphone is detachable, allowing you to completely get it out of the way when you aren't using it or when you rather use a different external microphone instead. To use the included microphone, simply use the included USB external sound card along with the Logitech G software.
This microphone is ideal for gaming and features real time Blue Voice technology. It has noise reducing capabilities, so your teammates, opponents, and stream viewers will only be able to hear you and none of the background noise in your environment. This makes communication much more clear and doesn't interfere with game play.
2. HyperX Cloud Flight Wireless – Shroud's Previous Headset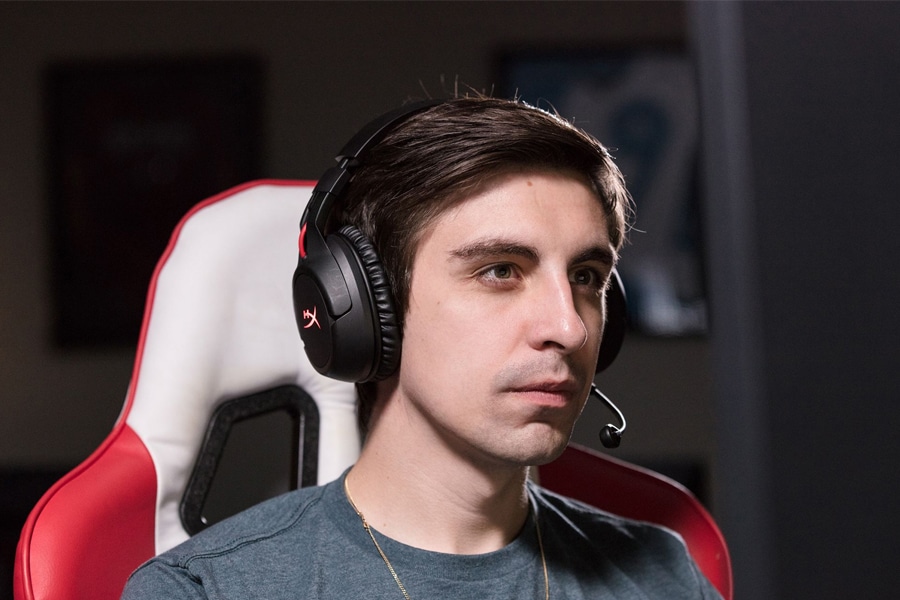 Before upgrading to his current Logitech headset, Shroud was using the HyperX Cloud Flight Wireless Gaming Headset. While it is not as high in quality as his current option, this HyperX headset still features a lot of great things that make it an ideal option for serious gamers and streamers.
Sound Quality
This headset from HyperX features dynamic 50mm drivers with neodymium magnets, making them a great way to listen to your games on full volume with rich bass, fantastic action audio, and a fully immersed in-world gaming experience.
With these headphones, you will be put right into the middle of the action and have the ability to hear each individual in-game sound with precision and clarity. For gamers like Shroud who frequently play CounterStrike, this ability is important so that you can hear enemies before you even see them.
The audio quality is clean and smooth, even when using the headset's wireless function. Up to a distance of 20 meters away from the USB dongle, which is included with the headset, your audio will not suffer in quality or be susceptible to static pr interference.
Comfort
The HyperX Cloud Flight headset was designed specifically to be lightweight, soft and comfortable to wear, making it ideal for gamers who will keep their headset on for hours and hours at a time.
The signature HyperX Comfort padding inside the ear cups and underneath the headband relieve excess pressure on the head and ears. Still, the fit of the headset is snug and secure, and the sliding headband is easy to adjust to your perfect fit.
The ear cups rotate up to 90°, allowing them to comfortably fit almost any head size and shape and be worn at different angles with ease. They never feel stiff or heavy, so gamers can completely forget about the fact that they even have them on during their game play.
Because the ear cups rotate this much, the headset can also be worn comfortably around your neck when you take breaks or need to remove them for a brief period of time. The ear cups will rest flat against your collarbone or chest without getting in the way.
We animated, broys! #HyperXFamily #ad pic.twitter.com/C1Jqp5R6iq

— Michael Grzesiek (@shroud) February 18, 2019
Construction and Durability
The adjustable slider on this headset is constructed with durable steel and a thick foam padding underneath. Even with hours upon hours of daily use and frequent adjustments, the headband and sliding components hold up well.
The rotating ear cups also prove to be durable with regular movement and heavy use. You won't have to worry about bending or breaking the ear cups off of the strong plastic forks.
The entire headset can handle quite a bit of stretching and movement without damage, making it a great option to use daily or even take on the go without worrying about breakage.
Microphone
The microphone included with this headset can be easily attached or detached, so you can get it out of the way when you aren't using it. Additionally, the microphone can be muted even when it's attached to the headset by simply pressing the left ear cup. This is great in situations when you want to mute your microphone quickly in the middle of gaming or streaming.
The microphone on this headset is also noise-cancelling, keeping your teammates, opponents, and online stream viewers from hearing any background noise from your environment. This headset is a great for games like Fortnite because the game can be easily lost by not being able to communicate clearly or hear enemies over additional background chatter.
3. Logitech G633 Artemis Spectrum Gaming Headset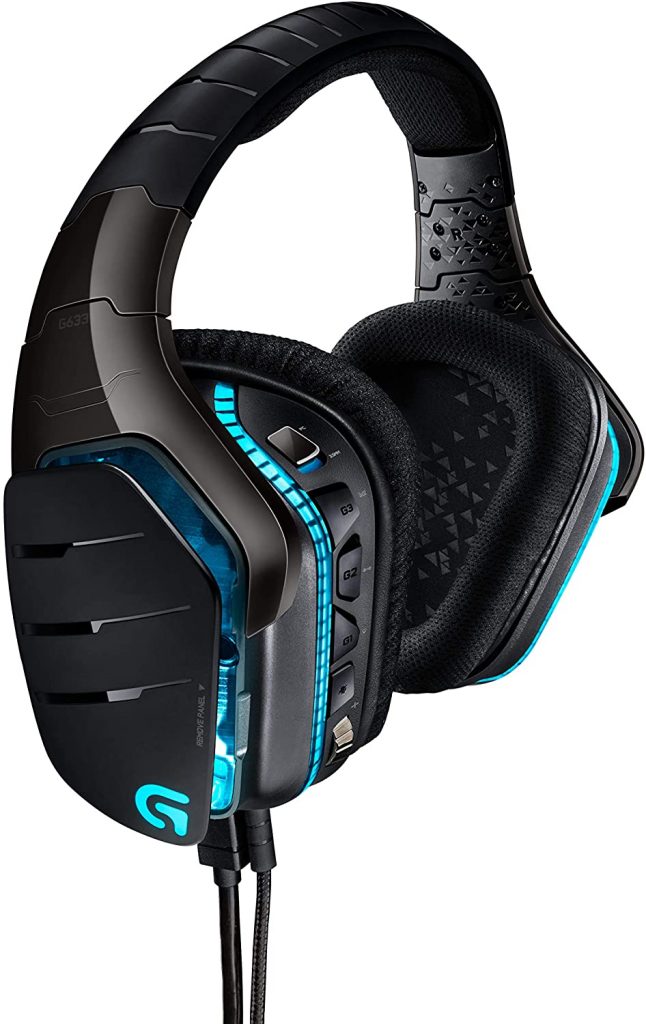 This is the headset that Shroud can be seen using as far back as 2015. While it has its flaws, and the gamer has definitely upgraded in the years since he has used it, it still has features that allow for a great gaming experience overall. However, it is not as durable, comfortable, or long lasting as the other two headsets on this list are. This is likely while Shroud eventually upgraded to a more powerful and durable option.
Headphone game is TOO strong @LogitechG G663 Artemis Spectrum 😀 @Cloud9gg #WinWithScience pic.twitter.com/BJtzYBpPaa

— Michael Grzesiek (@shroud) September 9, 2015
Sound Quality
This Logitech headset features high quality advanced Pro-G audio drivers, which create a rich and loud gaming experience with realistic in-game background sound. The hybrid mesh drivers were designed specifically for anti-distortion, so the highs in your audio as well as your bass will come through with precision and clarity.
These headphones feature Dolby 7.1 surround sound, creating a cinematic and fully immersive gaming experience. You will feel as if you are in the world of the game, hearing each individual piece of audio from all angles. This makes it easier to get an edge on the competition and gives gamers great spacial and directional awareness.
You can choose to connect two separate audio devices to this headset because it features both a USB connection port as well as a plug for a 3.5 mm connector. This is a great option if you want to be able to answer calls or even listen to music while you are gaming.
Comfort
The padding on this headset's ear cups is extremely soft and comfortable to wear, even for long hours of gaming or streaming. The built-in suspension allows for the cups to rotate and swivel to fit your head snugly but comfortably while you play.
However, these cups seems to soften and weaken over time. This causes an unnecessary amount of cup rotating that become increasingly uncomfortable the longer you use this headset. The material of the ear cups can also become quite warm and even sweaty during longer gaming sessions.
The padding beneath the headband allows this headset to rest on your head without too much pressure. Still, the headset itself isn't as lightweight as some of the more high-end models, so it is definitely more noticeable to the wearer.
Construction and Durability
While some parts of this Logitech headset are durable, others are more noticeably lower in quality than some of the more premium options out there.
The components that allow the ear cups to swivel and rotate are made of a plastic that doesn't seem to be very durable. If you find yourself adjusting or moving the cups quite frequently, you should be prepared for these plastic components to begin to break down and weaken over time.
The ear cup padding is also not as long-lasting and one might hope. They can begin to lose their shape over time, causing them to also lose the ability to seal correctly around the ears.
However, the headband padding and the headband itself are quite durable and flexible. If you are careful with the ear cups, then you can probably extend the life of this headset. It may not be the very best option if you are looking for something long lasting, though.
Microphone
The microphone on this Logitech headset is great and convenient for gamers and streamers because it can be easily folded back into the ear cup itself when not in use. This gets it out of the way without any risk of losing track of it, like you might with a completely detachable microphone.
A featured LED indicator light on the microphone allows you to know when you are muted or not, so you'll never have to worry about whether or not your teammates or opponents can hear your communications.
The microphone itself is noise cancelling, keeping the background noise from your environment from interfering with game play. This creates less confusion and chaos in the middle of an action-packed game where communication and clearly being able to speak to your team is important.
Conclusion
If you're a serious gamer who wants a professional setup similar to Shroud's, then the headset he uses is a great place to start. We hope that these reviews showed you everything you need to know about the headset he is currently using as well as options he has used in the past. For a gamer who wants the most immersive audio experience possible, the ability to communicate clearly and quickly with teammates, and a comfortable experience for hours on end, a high-quality headset is incredibly important.