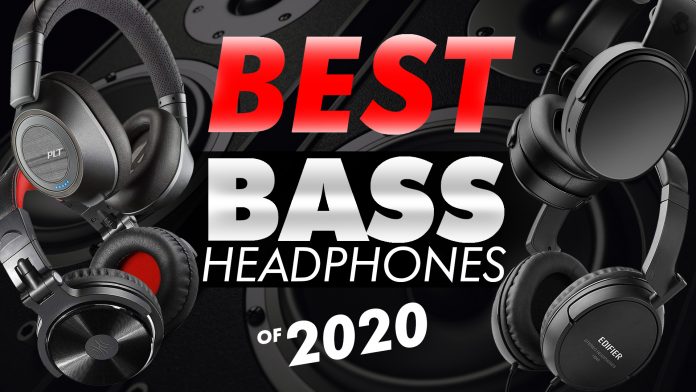 Audiophiles are many an audio company's huge target market. Sure, professionals in the field of music look for items to buy like the best microphones for recording vocals or something. But most of their sales come from sound and music enthusiasts. Hence, the market is ripe with a ton of products that will give these companies more moolah – I mean, it will cater more to the needs of the market. One of these products that audiophiles have always been searching for: bass headphones.
The search for the best bass headphones has been a wild ride for all music enthusiasts. Because, you know, it's all about that bass, 'bout that bass, no treble. And now I hate myself for making that joke. But in all seriousness, quality bass lines spice up the experience when using headphones. It's just so darn good when that extra kick on the beats make you appreciate the song more. As an audiophile myself, I once owned a Skullcandy Skullcrusher. Although the music quality wasn't the best I ever listened to, just the feel of that extra bass kick gave me a rush, whether I'm looking to rock or EDMs. After that, I've never settled for headphones that don't give me "bass rush," just because I know there's an excellent product out there somewhere that can do it for me.
That is why we want to make this list. We want to show you guys the wondrous world of having a headache because of the bass pounding your skull. You can be sure that you'll feel that depth to the music you want to listen to. 
Painful after extended usage? Might be. 
Overly hyped gear? Somewhat. 
Totally worth it? Definitely.
The 10 Best Bass Headphones on the Market Right Now
1. Edifier H840 Audiophile Over-the-ear Headphones for Bass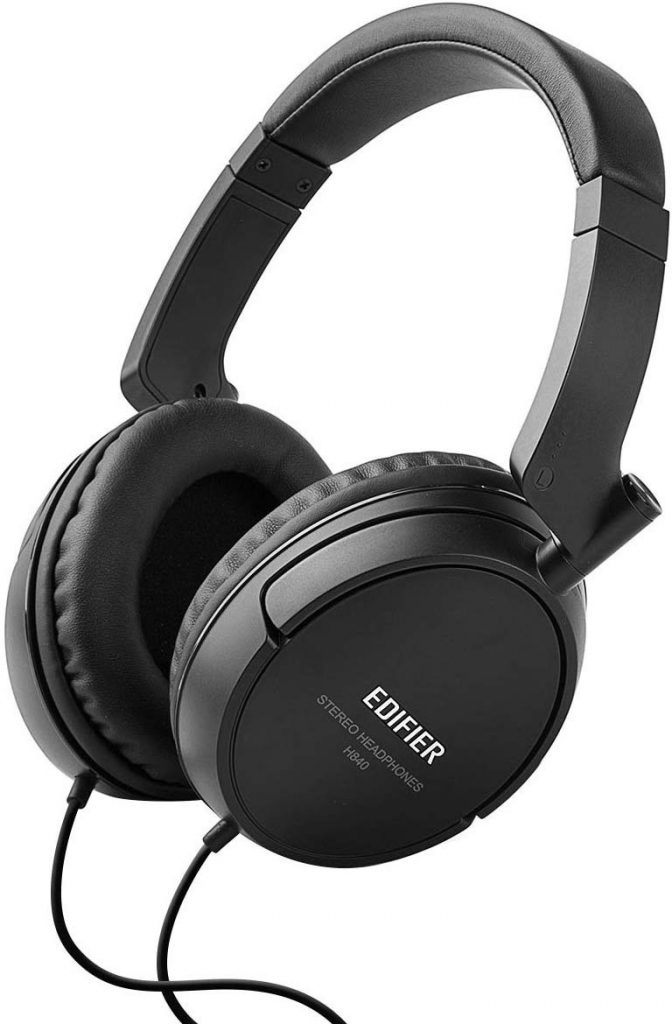 Possibly one of the "cream of the crop" when it comes to bass headphones in the market, the Edifier H840 Audiophile Over-the-ear Headphones for Bass is a joy to use. I mean, having the word Audiophile on its name has got to say something, right?
The H840 gives out top-notch sound quality at all levels. From the deep bass to the fantastic treble, these headphones deliver High Fidelity sound quality that surpasses most of its competitors. It features an electro-acoustic mechanism located at the base of the coil. This provides the Hi-Fi realistic feel of the sound output. The folks in Edifier also perfectly calibrated treble and bass levels for a more impressive listening experience. And don't forget, this is a bass headphone, which means that more bass will be pumped through the coils, adding extra oomph to each beat.
If you are looking for one of the best bass headphones in the market without murdering your wallet, then definitely check out the Edifier H840 Audiophile Over-the-ear Headphones for Bass.
2. Sony WH-XB900N Wireless Noise Cancelling Extra Bass Headphones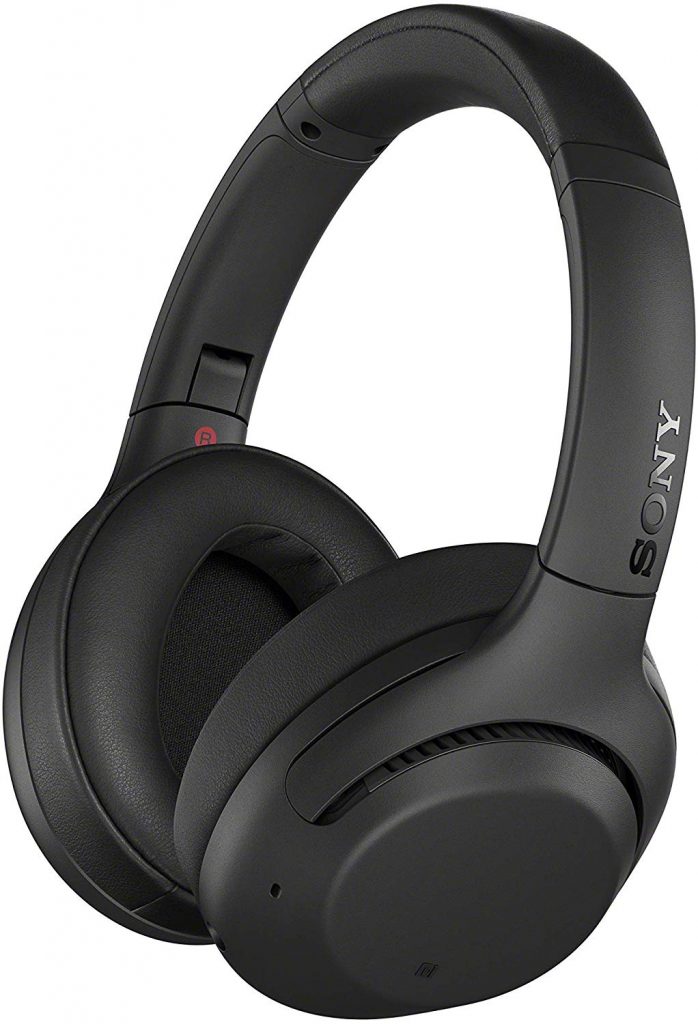 Sony has been one of the sleeper successes in the headphone technology market. They have been providing quality headphones for years, and their products are well received by the audiophile community. And with people looking for extra bass in their headphones become more prevalent, the company delivered. They made a sub-brand that straightforwardly delivers the message: Extra Bass.
The Sony WH-XB900N Wireless Noise Cancelling Extra Bass Headphones is one of these products.
The WH-XB900N is a wireless headphone created to satisfy the owner's music cravings. First of all, it has a built-in noise-canceling feature that blocks out most unwanted sounds. It does not block all sounds, though, so you can be sure to use it outdoors without the risk of body blocking a car. Next, it can receive Alexa voice commands, so you can be completely hands-free when listening to your favorite tunes. However, if you like to fiddle with controls, an easy-to-use Touch Sensor feature allows you to skip/play/pause tracks with ease. If you are connected to your mobile device and someone calls, it's easy to take them via the Quick Action Mode. This allows you to effortlessly answer calls without having to take your headphones off.
If you are worried about sound lag because it is wireless, then fret not. The frequency response rate goes up to 20,000 Hz, ensuring smooth sound experiences without much delay. It also has up to 30 hours of battery life, which is impressive for a pair of wireless headphones.
3. COWIN E8 Active Noise Cancelling Headphones Bluetooth Headphones with Deep Bass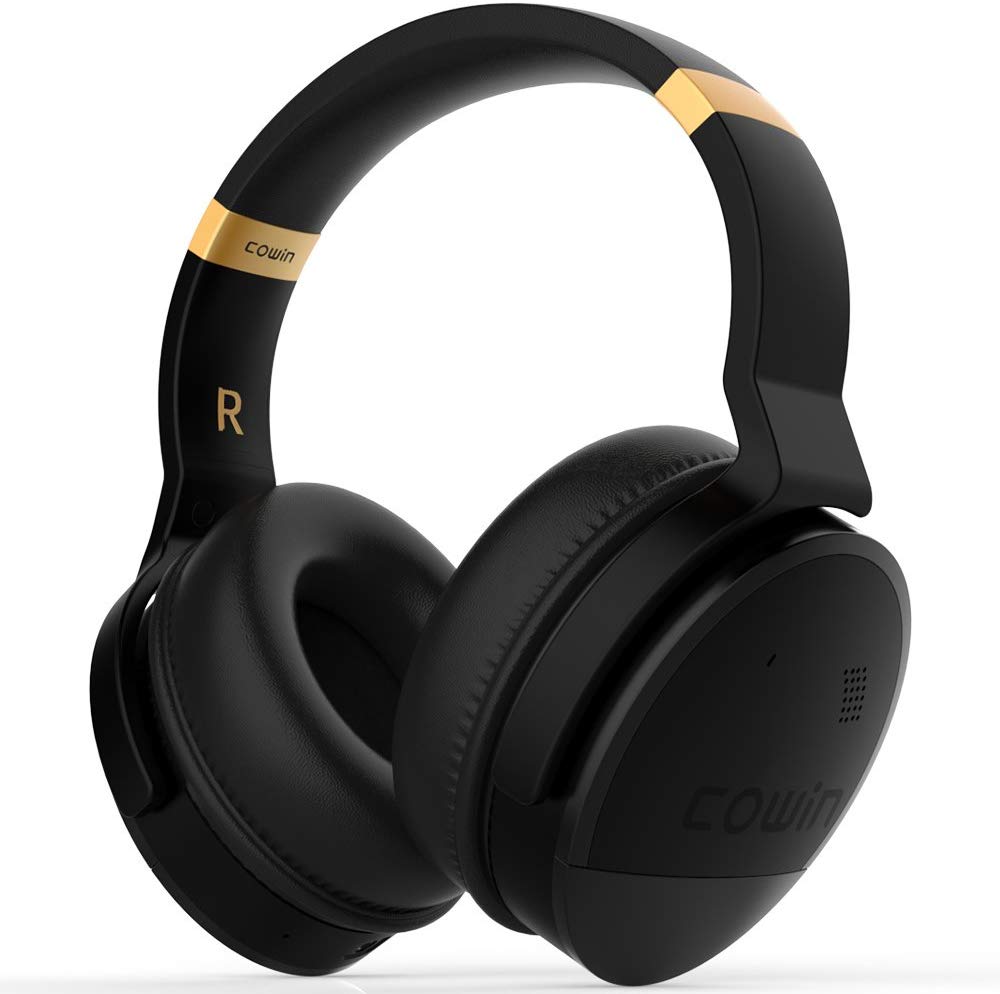 One of the best qualities to look for in a bass headphone is its ability to reduce noise as much as possible. Sure, heavy bass will always give you a louder-than-heck experience. But when actively listening to music, loud, or even subtle background noise will ruin your fun. So actively getting your headphones to drown out the annoying sounds is a must. That's why the COWIN E8 Active Noise Cancelling Headphones Bluetooth Headphones with Deep Bass is included in this list. Actively.
The COWIN E8 has Professional Active Noise Cancelling technology, like the kind of noise-canceling you get from professional studios equipment. Their ANC tech allows you to fully listen to each sound you hear. This is great for those who are frequently traveling or those who want to drown in music in noisy environments. The music reaches up to 100 decibels, giving off powerful sounds in a flick of a switch.
Other features include a 20 hours battery life, soft ear cushions, and a built-in microphone. If you don't mind the really bulky look, the COWIN E8 Active Noise Cancelling Headphones Bluetooth Headphones with Deep Bass is for you.
4. OneOdio Over-Ear Headphone, Wired Bass Headsets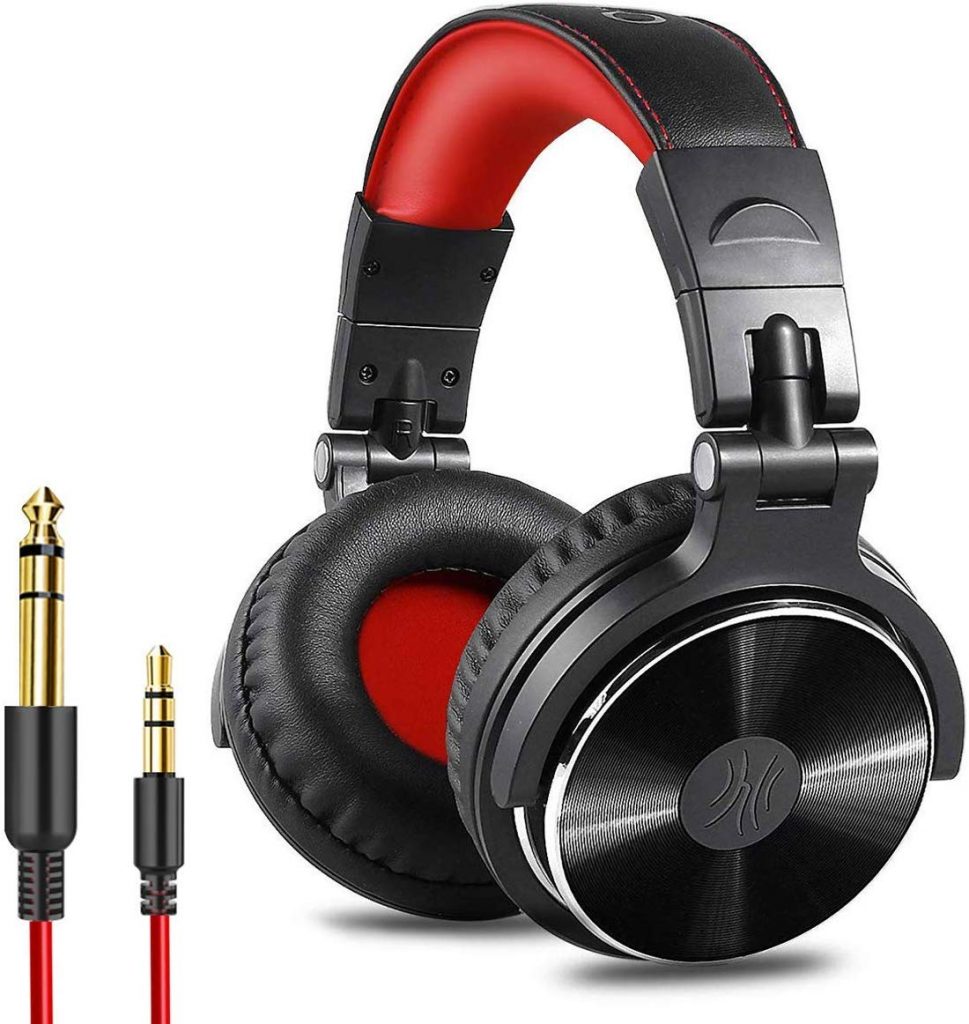 Not all the right products are from well-known brands. Some are lurking amongst the multitude of headphones in the market, waiting for a lucky guy to find it and use it. It just happens that when we were looking for products to review, we stumbled upon OneOdio Over-Ear Headphone, Wired Bass Headsets.
OneOdio is a company that focuses on making different types of audio peripherals. They create headphones, earbuds, and audio accessories, but their main product lies in their headphone line. One of these products is their Over-Ear, Wired Bass Headphones. 
To be honest, their headphones look bulky, like most mid-tier headphones out there. The design isn't that bad, but most mid to high tier headphones also look similar to what they offer. They carry 50mm neodymium drivers that are always awesome to have since they produce loud, heavy bass lines. However, many high-end bass headphones also give this. And their very comfortable ear cups provide much-needed pleasure for listening, and they actually have passive noise isolation. The latter is a feature that lets users just focus on the music heard, kind of like 
It might seem that I just continued to diss or compare OneOdio's products, but that's not the case. You see, they do have the same specs as a lot of mid to high-end bass headphones in the market, which is true. But what their competitors don't have, is the extremely low price tag that OneOdio is offering. They offer premium level products at a much lower price than it's crazy to think that it is real. 
So if you want to enjoy one of the best bass headphones without having the worst budget in history, then the OneOdio Over-Ear Headphone, Wired Bass Headsets might be for you.
5. Audio Technica Solid Bass Over-Ear Headphones with In-Line Mic and Controls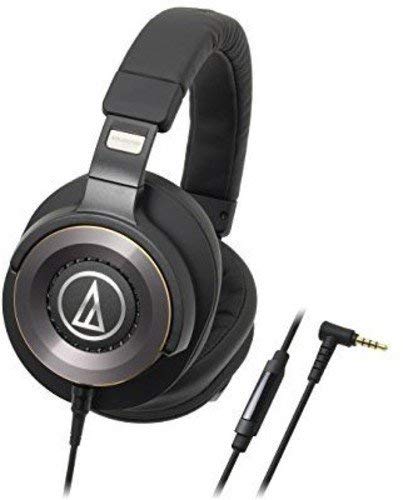 If we are talking about bass headphones, we can't leave out the Audio Technica Solid Bass Over-Ear Headphones with In-Line Mic and Controls. These set of headphones are one of those pieces of equipment that provides more than you expect.
The Solid Bass Over-Ear has several exciting features that set it apart from a lot of its competitors in the market. First, they have a significant 53 mm drivers that pump out high-resolution music. Good mid and high tier headphones often have these, and they allow very accurate renditions of the music and sounds they play. Next, they also have a rigid, sturdy housing using an aluminum centerpiece and stabilizer. This reduces unwanted vibration and makes the music flow better and more precise. But what really sets it apart is its bass venting system. On the sides of the earpieces are vents that dampen air and reproduce the bass in the best way possible.
For comfortability, they exclusively use dual-layered ear pads. It has a firm internal layer and a soft outer one, which provides a real comfortable feel and music isolation as well.
6. Anker Soundcore Life Q20 Hybrid Active Noise Cancelling Headphones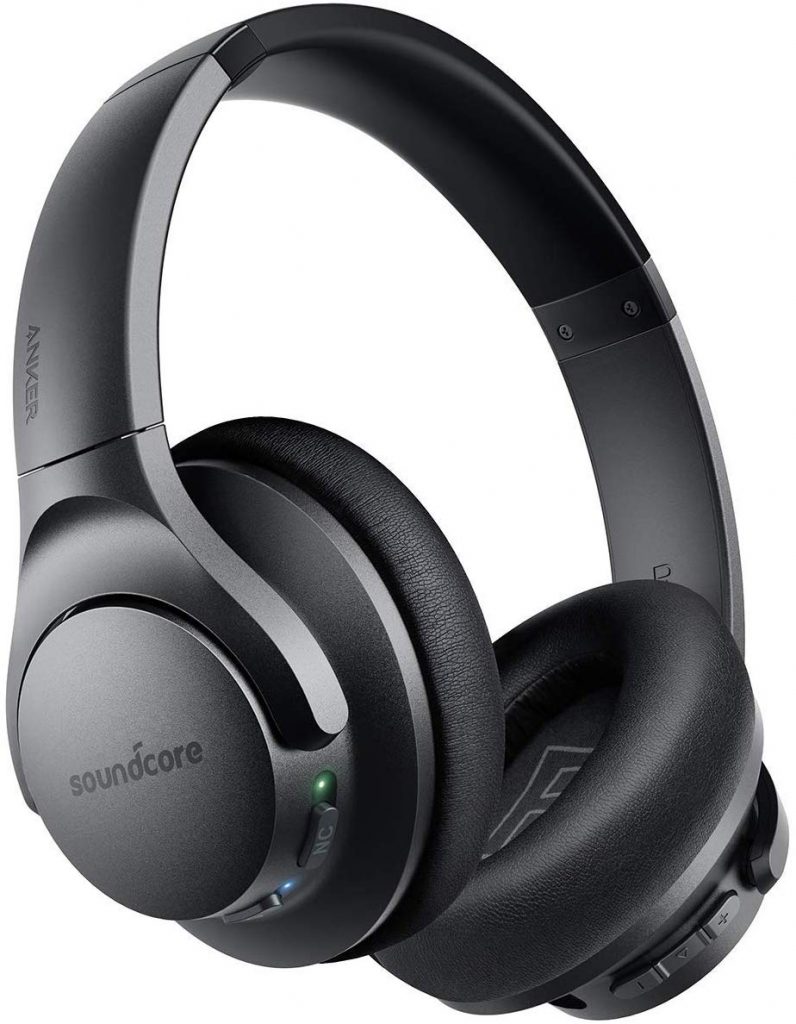 Anker is a well-known brand when it comes to battery-related products, and they deliver well. With all their success in that field, they decided to go for other products that will use their expertise. That is how their Soundcore sub-brand and product line came to be.
One of the products in this sub-brand of theirs is the Anker Soundcore Life Q20 Hybrid Active Noise Cancelling Headphones. Another of those ANC headphones that block out unnecessary noise from the background and gives your listening experience more flair. This specific model blocks out up to 90% of ambient noise. It includes some low to mid-frequency external noise from cars and airplanes. For drivers, they use 40 mm dynamic drivers, which are Hi-Res certified. Frequencies reach up to 40,000 kHz, which provides extreme detail and clarity.
One feature that they are proud of is their exclusive Bass Up technology. This checks the music you are playing, and the low frequencies get amplified. This analysis is done in real-time and enhances the bass lines to exciting levels. Also, as we've mentioned before, Anker is a company that has excelled in the field of charging products, i.e., battery stuff. This basically translates into one big thing: the Soundcore Life Q20 will have massive battery life. How extensive, you ask? How about 40 hours of non-stop playtime? It's that big. And remember, this is a wireless headset, which means it can run up to 40 hours even though it is expending battery for wireless mode.
Other impressive features are the memory foam for its ear cups and rotating joints on its headband.
7. Skullcandy Crusher Wireless Over-Ear Headphone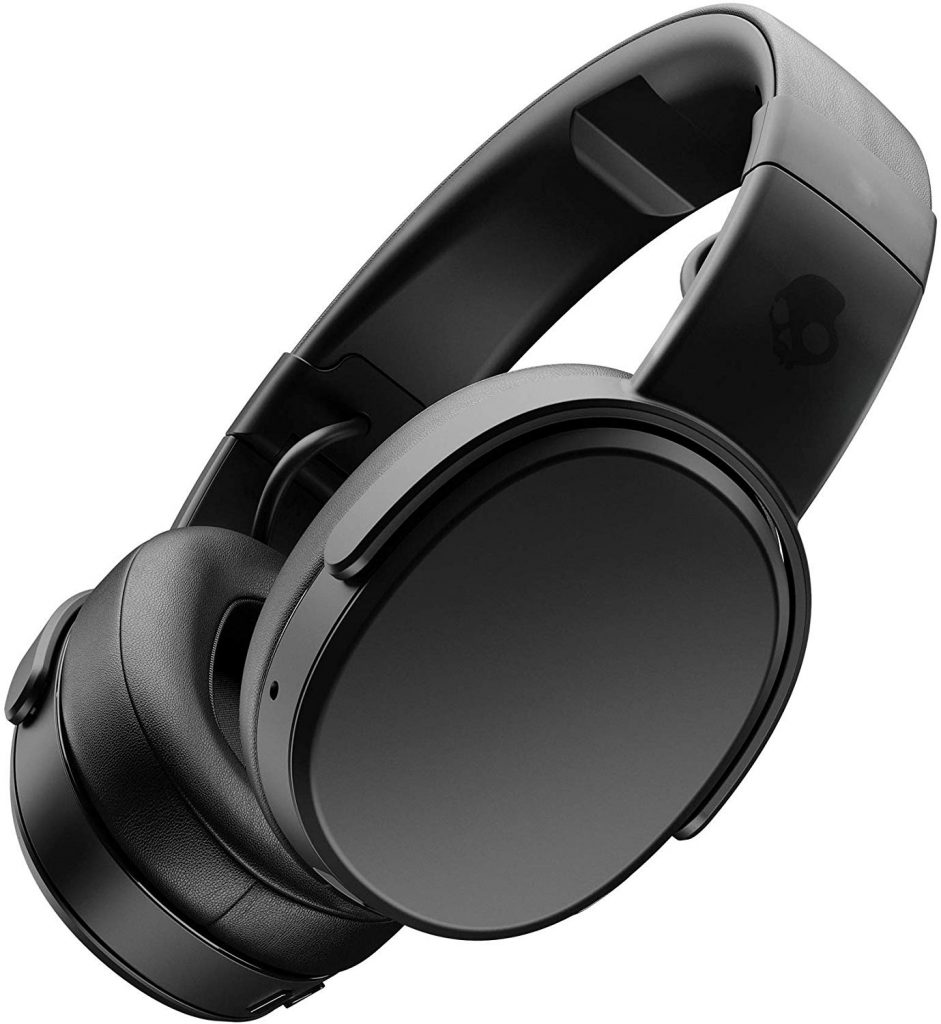 Earlier, the Skullcandy SkullCrusher was mentioned at the beginning of the article. I was a fan of it, despite a lot of negative feedback that the brand had to endure. I owned several models of the Skullcandy's older designs, such as the Hesh, Lowrider, TI, and GI. But no other model had struck me hard as the SkullCrusher did. It was excellent at its time; it looked hip, the sound was tight, and the bass was LOUD. It had everything I was looking for.
Sadly, the negative feedback on the brand's products led to a lot of backlashes, which, in turn, had dwindled the popularity of Skullcandy. But with its new products on the line, it seems that the company is trying to make a comeback.
Enter the Skullcandy Crusher Wireless Over-Ear Headphone. They apparently dropped the name "SkullCrusher" in favor of the slicker and less edgy "Crusher" namesake. I am personally an edgy boi, so I'd like the former, but whatever. Anyway, the Crusher has new tricks up its sleeve, and it is becoming one of the best bass headphones in the market today.
The Skullcandy Crusher Wireless Over-Ear Headphones has Rapid Charge technology. It allows you to charge an equivalent of 10 minutes for three hours of usage. This is a massive boon for those who want to use your Crushers as soon as possible with minimum downtime. The battery life can last up to 40 hours, so use and abuse these bass headphones as long as you want. The Adjustable Sensory Bass feature allows you to adjust your bass from maximum thump to chill beats. This is perfect for those who want to enjoy their music depending on their mood or the music genre itself. The Crusher also has a call, track, and volume options, so you won't need to reach for the connected device to adjust and shift songs. It has a built-in microphone if you want to use it for calls.
The only downside I have seen is that it still has that Skullcandy flimsy feel. Although it is not as worse as before, it still kind of feels that way. But worry not, as proper care for your Skullcandy Crusher Wireless Over-Ear Headphone is the key. 
8. Plantronics BackBeat Pro 2 Special Edition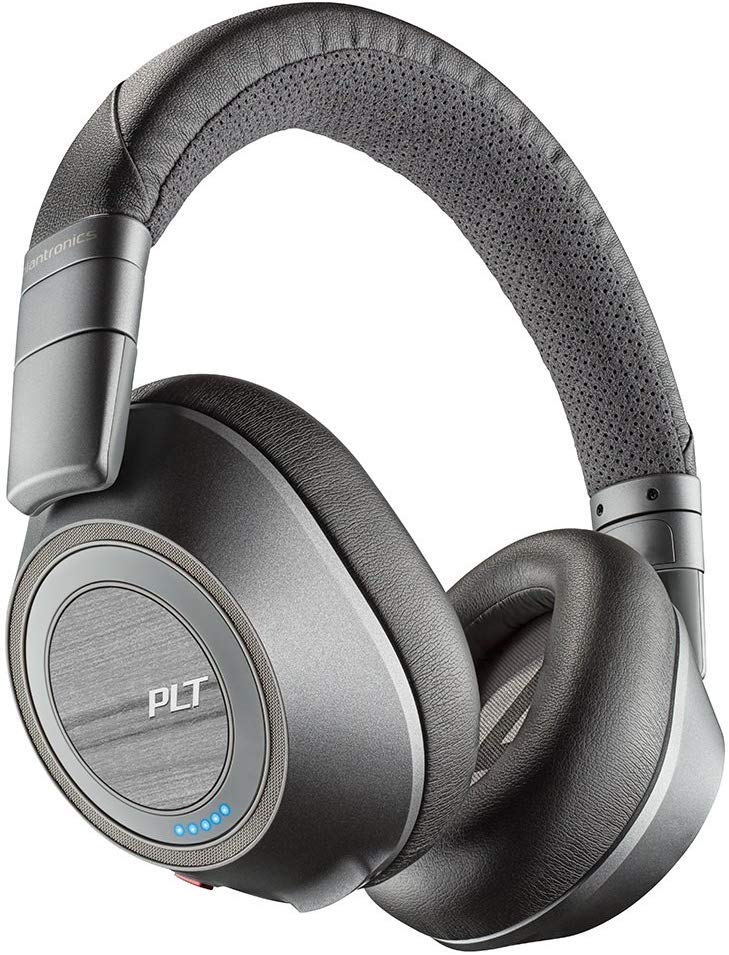 Plantronics is a company that is well-known for its corporate-grade products for communication-related products. They provide high-quality headsets, speakerphones, and other audio equipment. What a lot of people don't know is that the company also has an excellent line for personal audio equipment.
The Plantronics BackBeat Pro 2 Special Edition is one of the products in their personal audio equipment line. Although technically, these are not true bass headphones, the quality is just superb that it warrants a place in this list. They call the BackBeat Pro 2 "Immersiveware" due to its ability to let you dive into the music in a more in-depth manner. The acoustics for lows, mids, and highs are so excellent. Because the quality is superb and at extremely balanced levels, the bass becomes richer and more pronounced. The BackBeat Pro 2 Special Edition also has Active Noise Cancelling, so you can experience all the sounds without the annoying ambient noise.
It features up to 330 feet or 100-meter range using a Class 1 Bluetooth device. Unless you live in a damn field, the wireless range is enough to cover your whole house. There's an automatic play or pause feature that detects if you have the headphones on or not. This feature is interesting but is a little wonky at times, which makes listening for long hours a bit of a pain if you are constantly moving rigorously.
Nonetheless, as something that shouldn't be in this list, the Plantronics BackBeat Pro 2 Special Edition puts other bass headphones to shame.
9. Philips SHP6000 HiFi Stereo Wired Headphones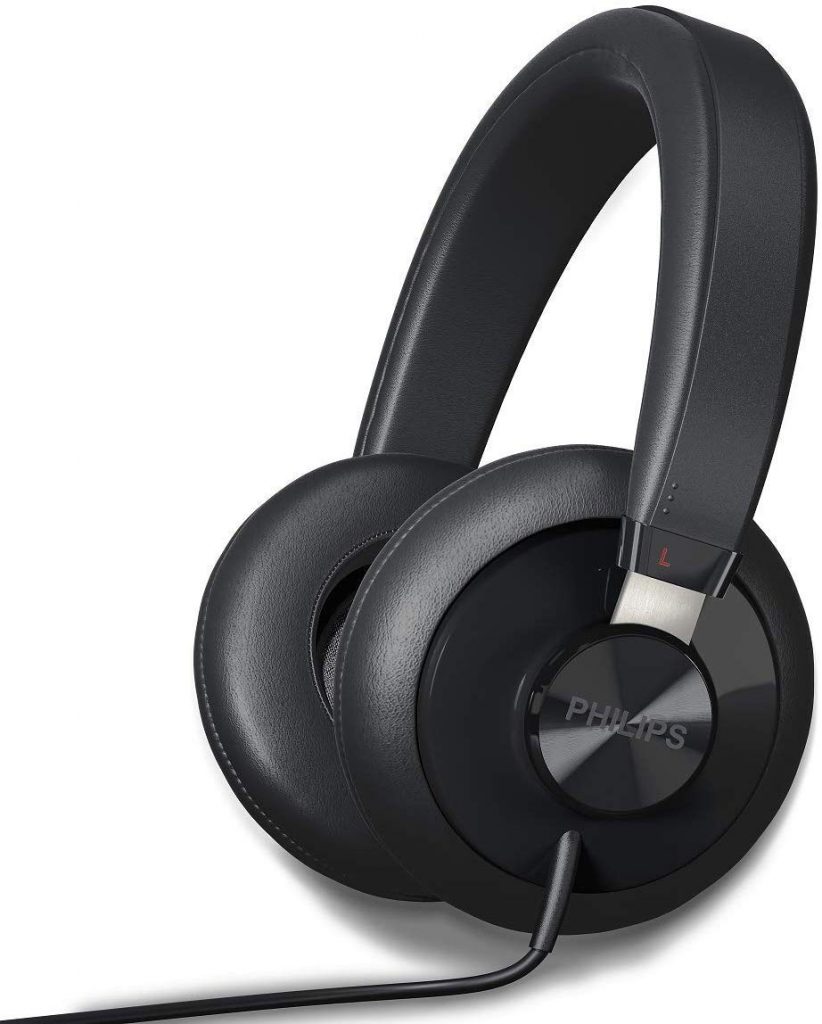 Another sleeper success in the field of bass headphones is Philips. They have been around for quite a long while, providing audiophiles with quality gear for a low price. A friend of mine had purchased a pair of Philips headphones way back, and it lasted him for some time without the sound quality turning bad. Now, Philips has decided to up its game and give us the SHP6000 HiFi Stereo Wired Headphones.
The SHP6000 prides itself on having high fidelity sound. This high-resolution reproduction of music is possible through the use of 40 mm drivers. These drivers offer maximum sound quality and, in turn, provides a strong, rich bass. They complement this with their self-adjustable Floating Cushions and extra strong bass speakers, creating a deeper bass listening experience. 
Ease-of-use and comfortability is not an issue with these headphones. Aside from the Floating Cushions, they also have a fully padded headband. There is also the cable, which is three meters in length, so you can hook it up to your PC or Mac and listen without worrying about the jack coming off. The only downside we see is that the ear cups might be too small for some ears, so they might feel uncomfortable for certain people over long hours of usage.
10. 1MORE Triple Driver Over-Ear Headphones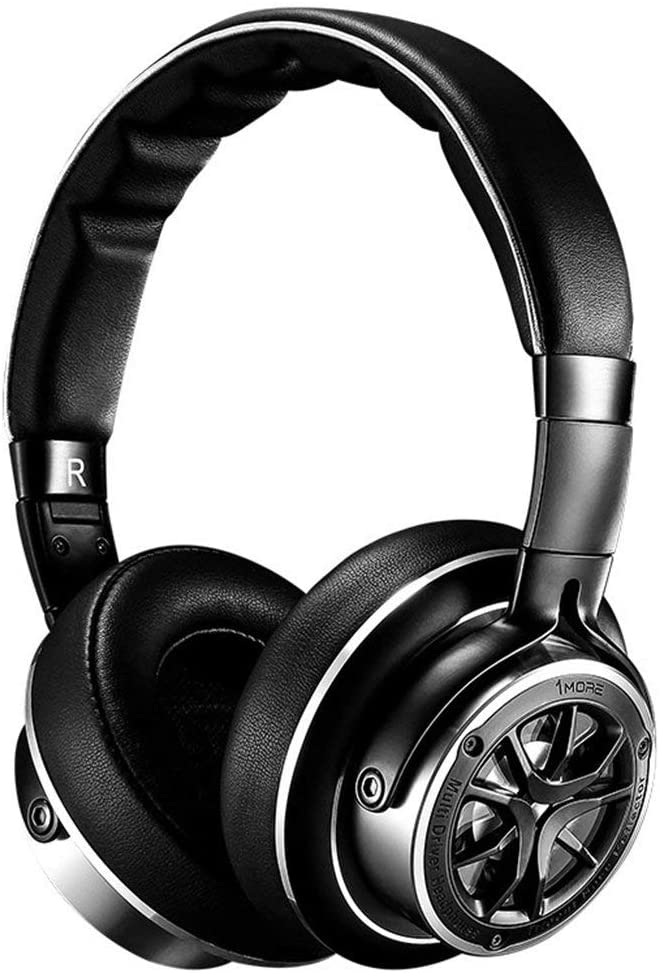 This portable headphones has a collapsible design that fits into its travelling case. Similar to other Triple Driver products of 1MORE, it has three drivers for amazing studio quality. These include a 40mm graphene dynamic driver, bass reflector, and ceramic tweeter.
All three drivers work together to deliver a detailed sound stage that's very realistic and exudes deep bass, precise mids, and silky highs. The ear cups are made of anodized aluminum alloy leading to its durability. This state-of-the-art design is resistant to fingerprints too! Plus, it can be rotated to your liking ensuring comfortable fit on your head and ears.
The headband is adjustable and is designed with stainless steel coupled with leather cushions. This perfectly-crafted headphones was professionally tuned by Luca Bignardi, an award-winning sound engineer, ensuring an accurate and fully-balanced sound stage.
Once you use 1MORE Triple Driver Headphones, you'll notice that you won't mind your environment. Your surroundings become naturally quiet and the sound is prevented from escaping your music accessory.
It exudes sounds that are rich and deep allowing you to hear minute sound details you may never have listened to with other headphones. These are great for all types of music genre and will surely have you singing your heart out.
Recap: Best Bass Headphones in 2020
Maxell 190265 Fold Up Wired Lightweight Headphones
The best bass headphones are always those that provide the best quality for your listening pleasures. It's still subjective and is based on a user's preference. What we offered is the baseline for the best sounding bass lines coming out of a pair of headphones. 
If you have other products that you would like us to include in this article, then do comment here! If you like this article, do rate it and share it with your friends.