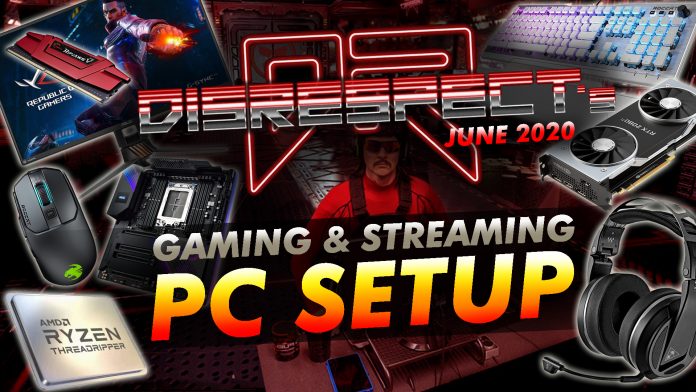 Who is Dr Disrespect?
"Violence. Speed. Momentum."
Herschel "Guy" Beahm IV or commonly known by his online alias', Dr Disrespect, (the) Doc, and (the) Two-Time, is an American internet personality and a Twitch streamer with over 4.4 million followers at the time of this writing.
Nine years ago, on March 16, 2011, he was appointed as the community manager of Sledgehammer Games and was promoted to level designer. There, he helped with the production of many maps for CoD: Advanced Warfare.
At the same time, he joined Twitch.tv (formerly Justin.tv) and decided to focus on his full-time streaming career in 2015.
What is Dr Disrespect Famous For?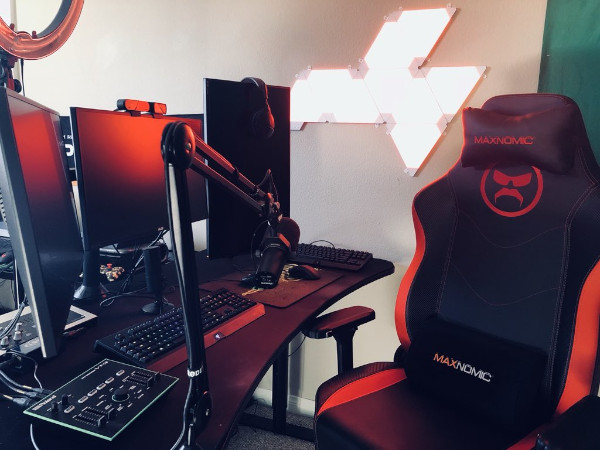 "I'm the two-time back-to-back 1993 and 1994 blockbuster video gaming champion"
He's famous for playing battle royale games competitively, although generally characterized as a comedian. Mainly because of the character he portrays on his live streams where he wears a mustache, a mullet, and sunglasses.
He originally started with H1Z1 before switching to PUBG (PlayerUnknown's Battlegrounds), Fortnite, APEX Legends, Call of Duty: Black Ops 4, and then finally moving to Call of Duty: Warzone.
Having just a little over 1.57 million subscribers as of June 10, 2020, people are wondering what kind of gaming peripherals and gaming PC does (the) Two-Time have. In this article, we left no stone unturned and covered the last bit of his latest setup as of June 2020– every last bit from his gaming peripherals, his PC setup, as well as his streaming setup.
Dr Disrespect Gaming Setup
Monitor:
Asus ROG Swift PG258Q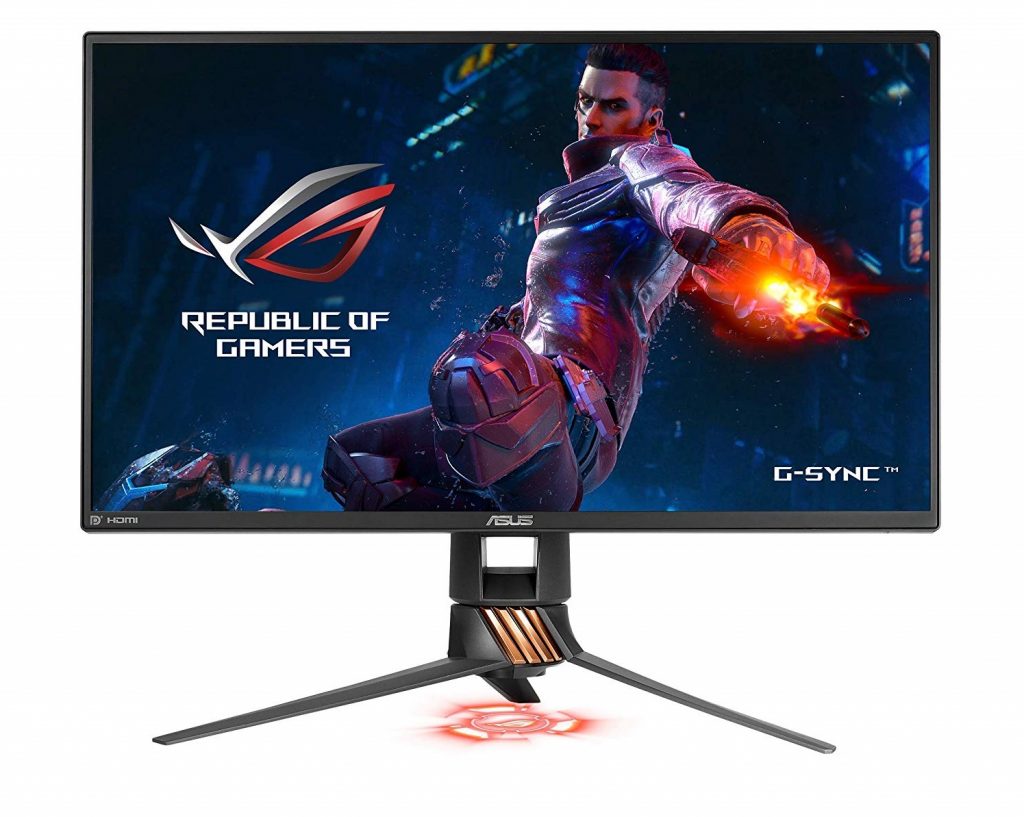 To be able to compete competitively, the Two-Time deserves nothing but the best. That makes the Asus ROG Swift PG258Q the perfect monitor for Doc. It features a 1ms response rate and a 240Hz refresh rate to ensure you won't miss a clip.
Even though it's 25-inches wide, it can only display a resolution up to 1920×1080. While it's true that you can find monitors in the $600-range that can output higher than that, you'd have to compromise in other areas.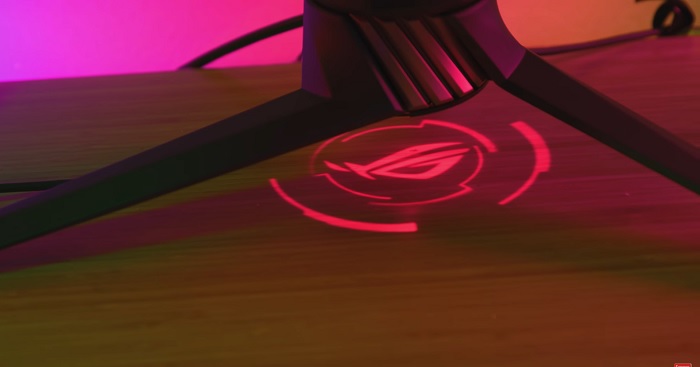 Holding the monitor is a very durable stand that can do more than just that. Overall, it provides plenty of adjustment options such as tilt, swivel, height adjustment, and pivot. If that's not enough, you can remove it from the stand and mount it on a wall using the four VESA-compatible mounting holes.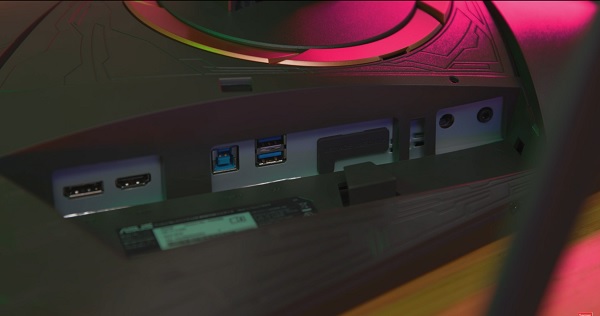 It may need some color calibration out of the box, but it's not serious, and it performs well after calibrated.
Mouse:
Roccat Kain 200 AIMO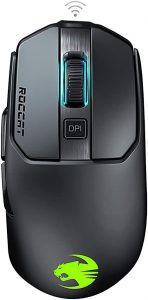 From the "anti-wear coating" material to the 16,000 DPI sensors, the 35-hour battery life with full backlighting, and great ergonomics, you can say that a lot of time and effort has gone into making Kain 200 AIMO worth considering.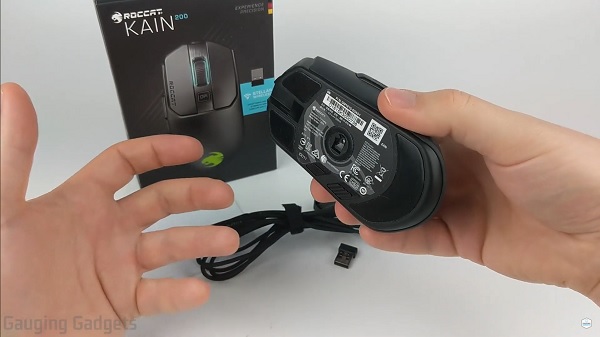 Though you can't add more weights to it, it does feel weighted enough and sturdy. A lot was also concerned about input lag because it's wireless. However, there haven't been any reports at the time of this writing related to that matter.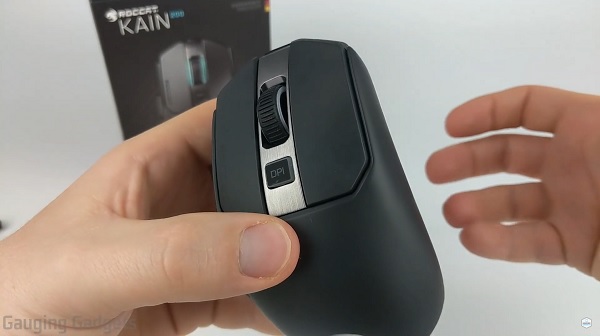 But there were plenty of concerns raised about getting the software to work. It's not the driver that's causing the problems– it's the process.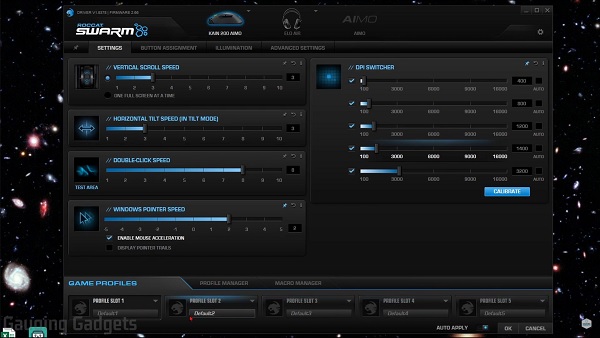 For you to get the Kain 200 AIMO to work, you must first wait for the dongle's firmware to update before the mouse updates its firmware via the provided USB-A cable. Other than that, everything else works flawlessly.
Headset:
Turtle Beach Elite Atlas Aero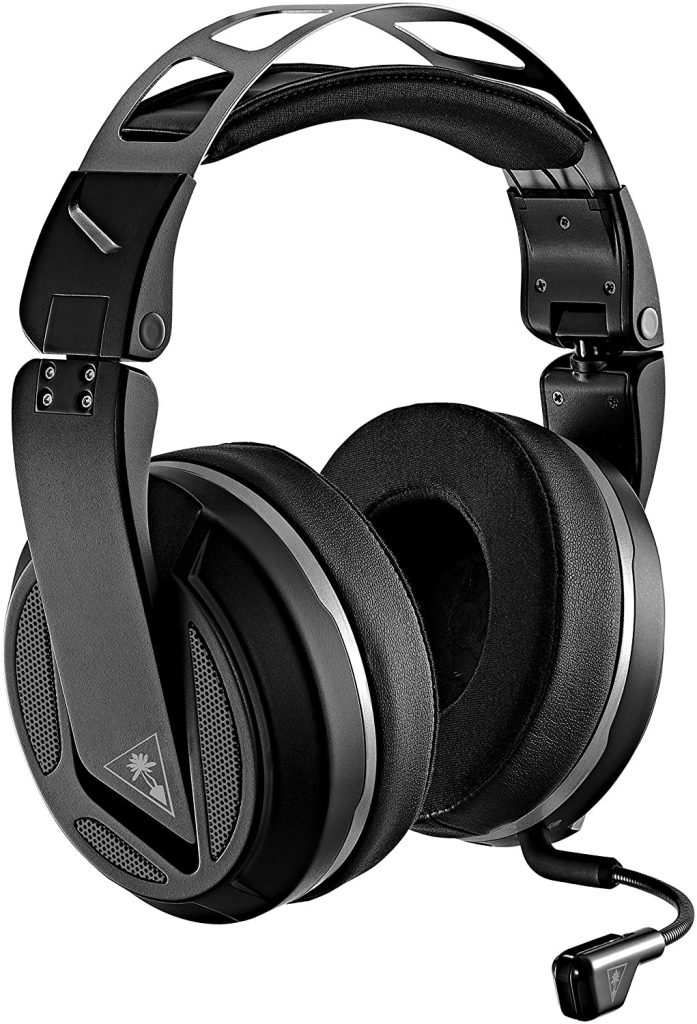 For years, Turtle Beach is known to produce quality wired headsets in the budget to mid-range. But the Elite Atlas Aero falls somewhere in the middle and a little closer to premium.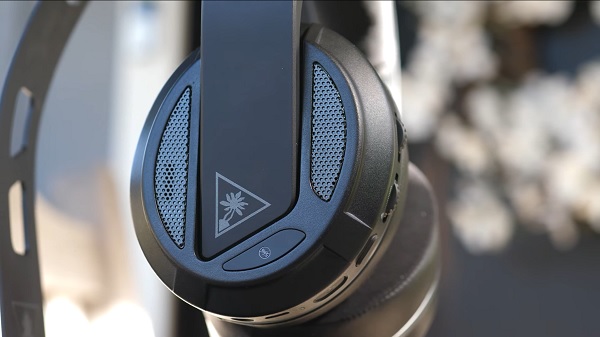 It's not cheap, nor is it expensive. Instead, it's versatile enough that anyone looking for a good pair of headsets should have this in their top choices.
This headset features a folding design that doesn't feel cheap because of the metal parts and screws, backed with a metal headband. Quite honestly, I can see why Doc is comfortable wearing this headset and not worried about dropping them anytime on stream when he's acting angry or frustrated from dying.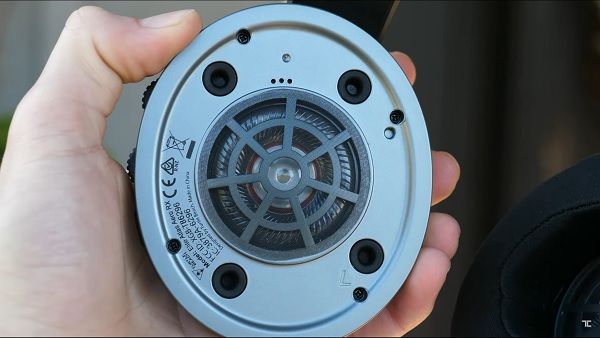 While it doesn't lack in the audio performance, it lacks compatibility because the headset is made to only work for PCs, unlike the usual Turtle Beach headsets that are already out. But it's worth noting that, for a wireless headset, it does last long enough– but not as long as advertised.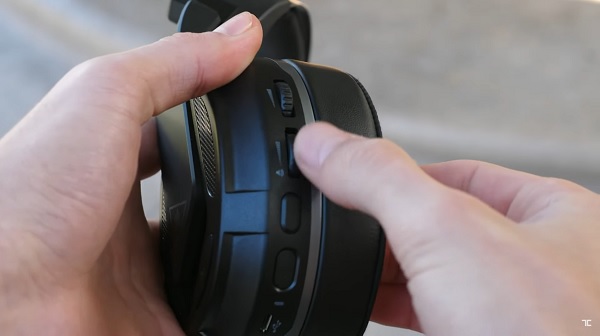 It's listed to have a 30-hour long battery life but falls an average of 18 hours of usage. The Superhuman Hearing mode is excellent for competitive gaming, but you'll be better off using an external mic to communicate well with your teammates.
Keyboard:
Roccat Vulcan 122 AIMO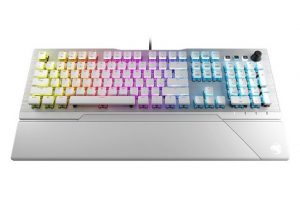 The Roccat Vulcan 122 AIMO is an excellent gaming keyboard that can compete with some of the premium keyboards in the market. Instead of using Cherry MX switches, Roccat decided to use their proprietary Titan switches.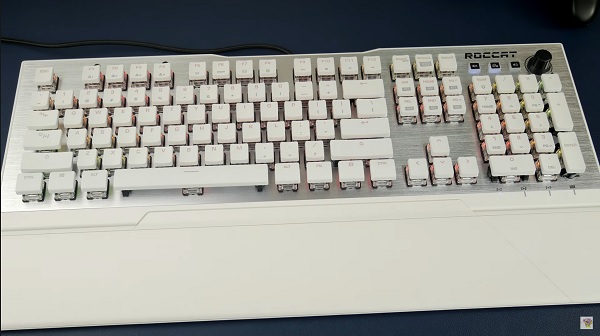 If we're to compare the Vulcan 122 AIMO with some of the switches in the market, the Titan switches come close to Cherry MX Brown, with a tactile bump at the actuation point. Other people say it's just as close, but a handful of people who've tried this also say it's even better. Overall, it's satisfying to type on.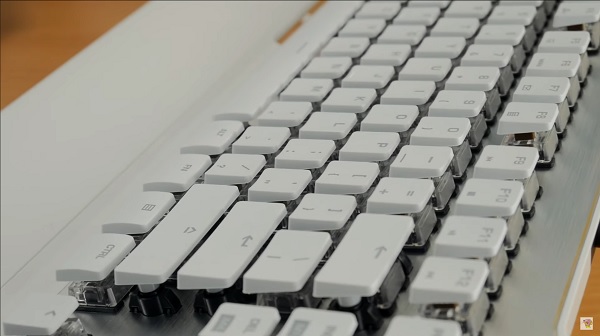 The Vulcan 122 AIMO has a stunning design that doesn't disappoint. Compared to other mechanical switches, this has raised keycaps that makes it a whole lot easier to clean.
Typically, when cleaning mechanical switches, you'll have to take out each keycap and spray it with canned air. With the Vulcan 122 AIMO, a quick spray with canned air will do, saving you considerable time in the long run.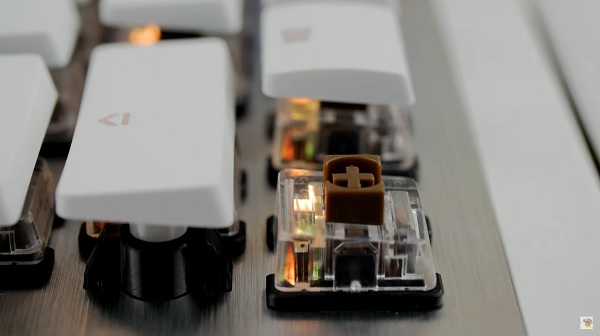 Though it comes with a reasonably large wrist rest, some people are having issues with it, specifically in the comfort department.
Dr Disrespect PC Setup
CPU:
AMD Ryzen Threadripper 3990x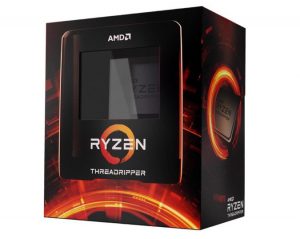 The Ryzen Threadripper 3990X is a beast of a CPU. In all honesty, this is too much for gaming and streaming altogether. This thing is a costly CPU designed for professional use. But then again, it's for the Two-Time, so I see nothing wrong here.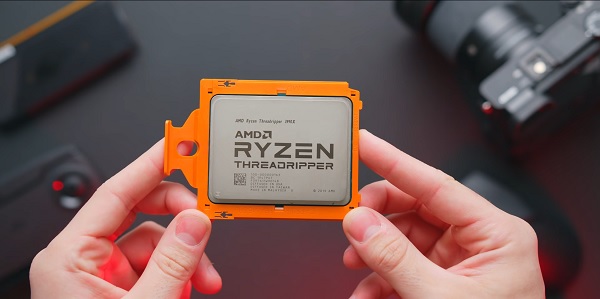 Ideally, you'd want to pair the processor with premium-grade peripherals. Still, given the fact that Doc decided to settle with a monitor that can only display up to 1080p resolution, he's got to up his monitor game sooner, or he is going to waste CPU power.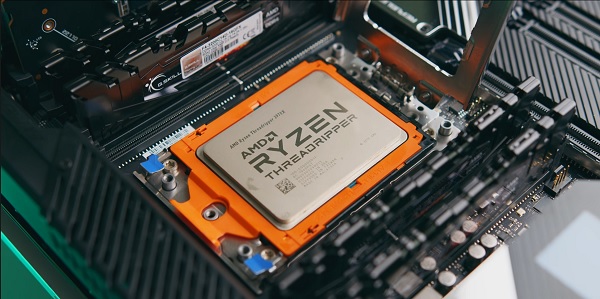 However, if you're planning to get any previous generations (we recommend at least a Ryzen 7 or higher) will also give you excellent performance.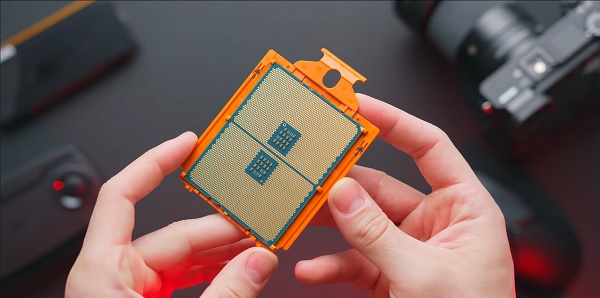 Do note that if you're looking to get this, you'll probably have to spend a premium for a compatible motherboard as well. But since you can choose to overclock this bad boy as Dr Disrespect did, I'd say it's a worthy investment.
GPU:
NVIDIA GeForce RTX 2080 Ti 11GB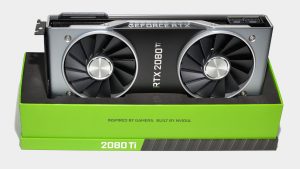 Similar to the premium-grade AMD Ryzen Threadripper 3990x CPU that Doc uses, he also went all out in the graphics department. Because he has two RTX 2080 Ti's run in SLI NVLink.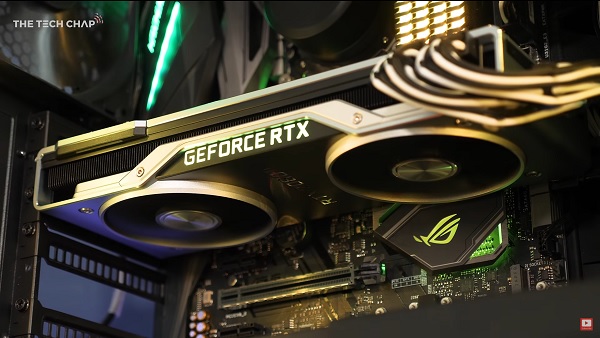 For gaming purposes, one is more than enough. But having 2 of these in your system just doesn't seem financially smart, unless you've got money to burn.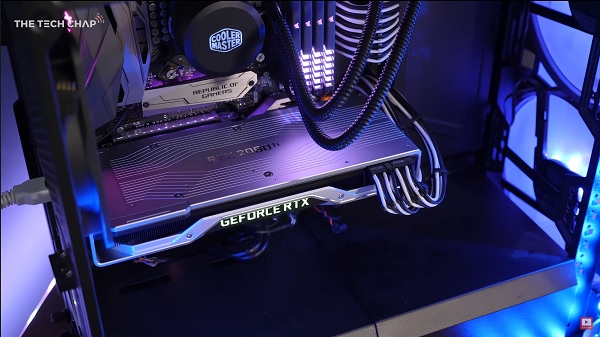 The RTX technology has a new DLSS feature that improves gaming performance without sacrificing too much power. Although Ray Tracing is a feature every gamer is excited about, there aren't many games that support it yet.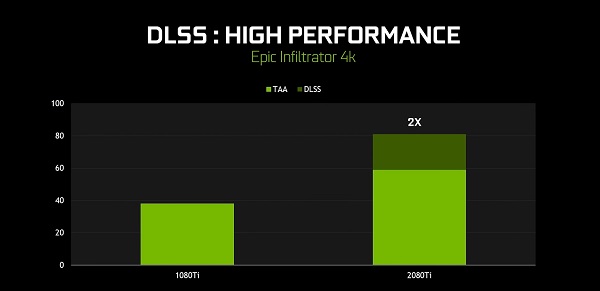 In all honesty, one of these is enough, and waiting for a few months or until the next generation is out will help you save a lot of money.
Motherboard:
Asus ROG Zenith II Extreme Alpha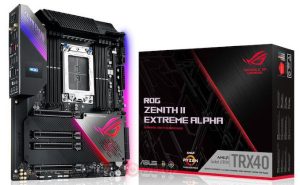 In the motherboard industry, Asus is a name that's been dominating the market for many years. Like the rest of the components, the ROG Zenith II Extreme Alpha is a premium-grade motherboard that Doc deserves.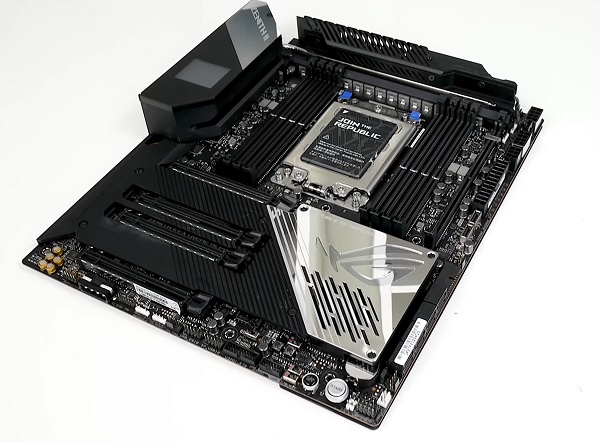 This motherboard doesn't just look attractive as it also packs plenty of features. For starters, you can stick eight RAM sticks (four channels) and never worry about RAM shortage– ever.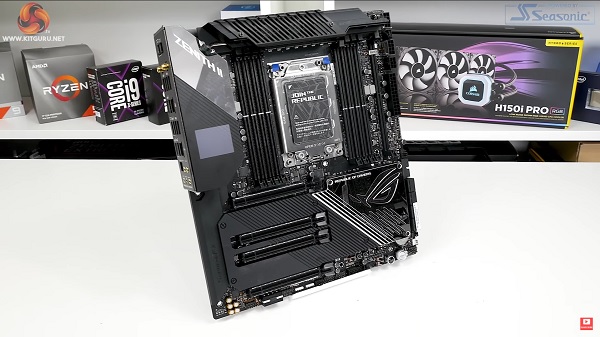 You can also stick up to five M.2 PCIe 4.0-based storage slots for all your storage needs. On top of that, it also comes with four PCIEx16 slots for multiple graphics cards. There's just no end to how much storage, memory, and data you can add on the board.
The onboard fan is a double blade feature. While it's true that it's a great thing, changing or replacing the fan can be a challenge.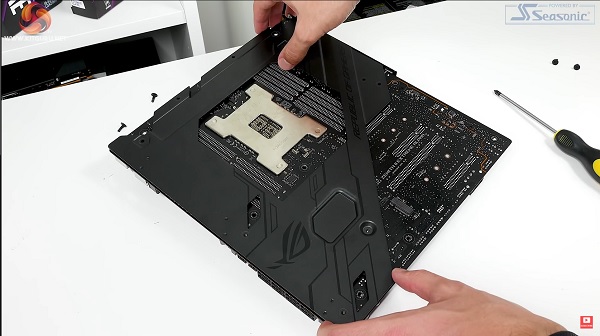 But like any other "gaming-grade" hardware, it has an RGB feature that lets you customize it to your heart's content.
With all that considered, you will never go wrong with this board. After all, it's the best TRX40 motherboard you can get your hands on for AMD CPUs like the one Doc has.
SSD:
Samsung 970 EVO SSD 2TB

When it comes to storage, Samsung has been performing outstandingly for many years. Considering that there are only a few SSDs with 2TB of space, you can confirm that this costs a premium.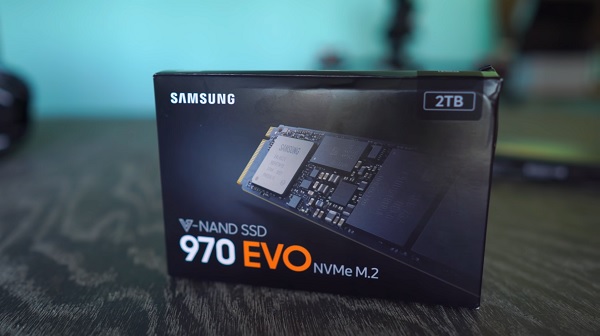 However, if you're going to account for its price to performance, you'll find that price to performance is reasonable enough. Compared to its predecessor, it performs way better overall– performance, efficiency, and even priced reasonably.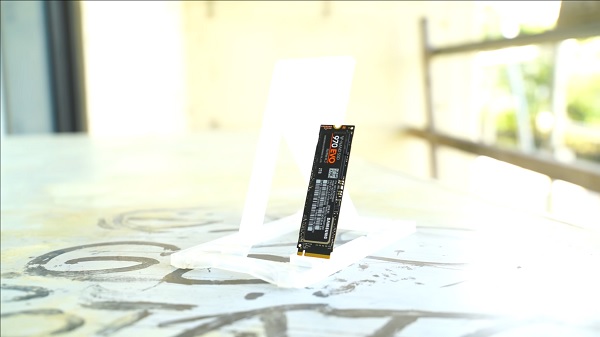 The Samsung 970 EVO SSD features a V5 flash that significantly bumps the performance up to 3.5 GB/s of sequential read throughput. On top of that, it is equipped with a hardware encryption support, a five-year warranty, and up to 1,200 TBW (Terabytes Written) of endurance. It's the number of times (or memory) of rewrites it can endure for those who don't know.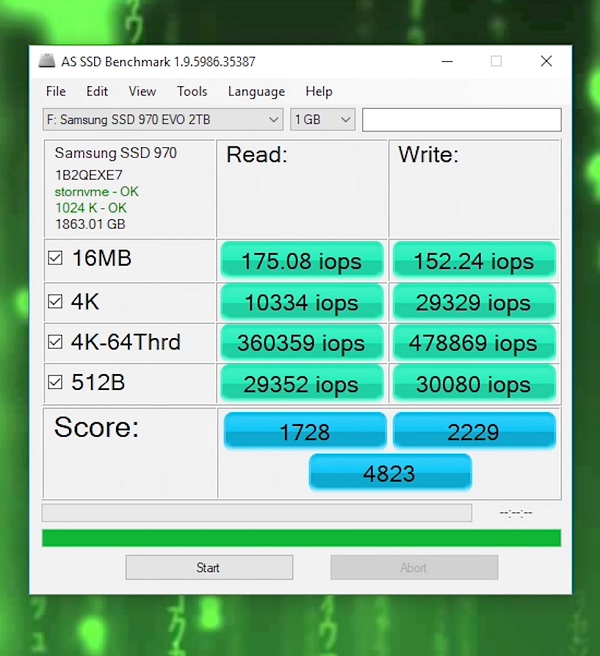 As expected, this is the fastest SSD you can get your hands on in the market, and there's nothing wrong with that because it's the Doc.
Casual gamers may find this expensive, but if you're looking for a worthy SSD investment, you'll never go wrong with this one. And quite frankly, with 2TB of storage space to spare, you can forget about upgrading in the next three years.
RAM:
G.Skill Ripjaws V 256GB (8 x 32GB) DDR4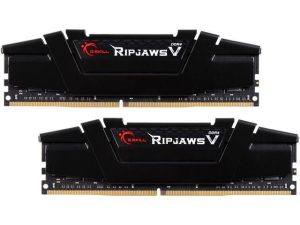 The V series Ripjaws by G.Skill is the second generation of DDR4 memory. The backlash they got from the first generation Ripjaws aided them to develop the V series. And they delivered.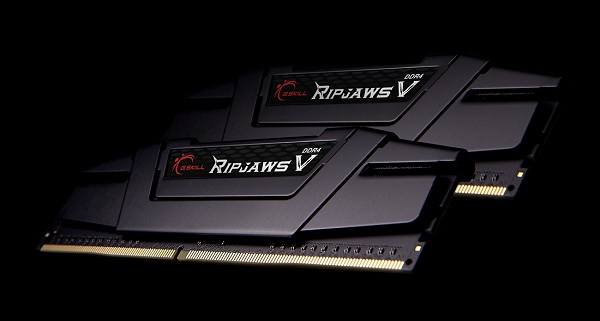 The new series perform faster and it can easily beat and outperform the rest of the DDR4 memories in the 2400MHz range.
But because it's Doc, it doesn't just have one, not only two, not three, not four but 8x 32GB of G.Skill Ripjaw V Series. In total, the Two-Time has 256GB of DDR4 RAM on his rig. I honestly don't see any logical explanation for this, but because it's Dr Disrespect, he deserves nothing less than that.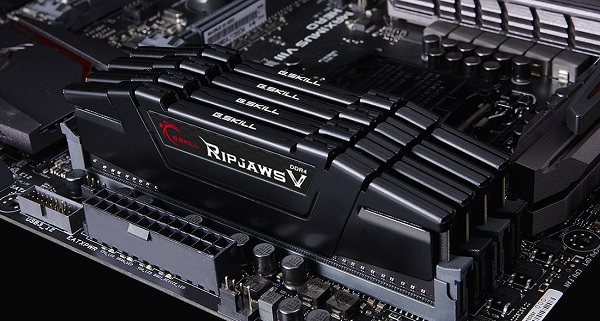 If you're interested in using one of these for an Intel CPU, the Intel XMP 2.0 profile should help you configure the RAM easily to maximize the performance. Moreover, the RAM is optimized-ready for Intel X99 platforms.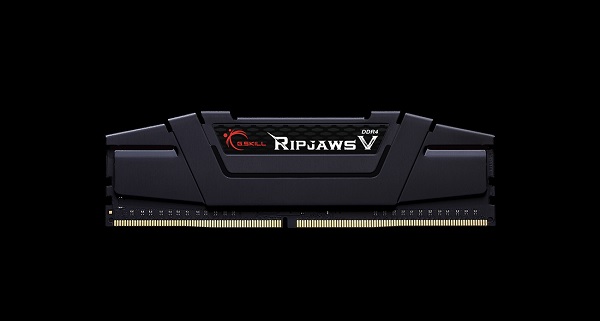 Do note that the heat spreader doesn't cover the entire RAM, but it works as intended overall. If you can't afford that many 32GB of DDR4 memory, make sure that you get 4x of 8GB or 16GB instead, especially if you'd go with the Ryzen Threadripper 3990X to take advantage of the quad-channel DDR4 support.
Case: Custom-made by Digital Storm
I hate to break it to you, but you can't get the case unless you get the Digital Storm Aventum X gaming PC.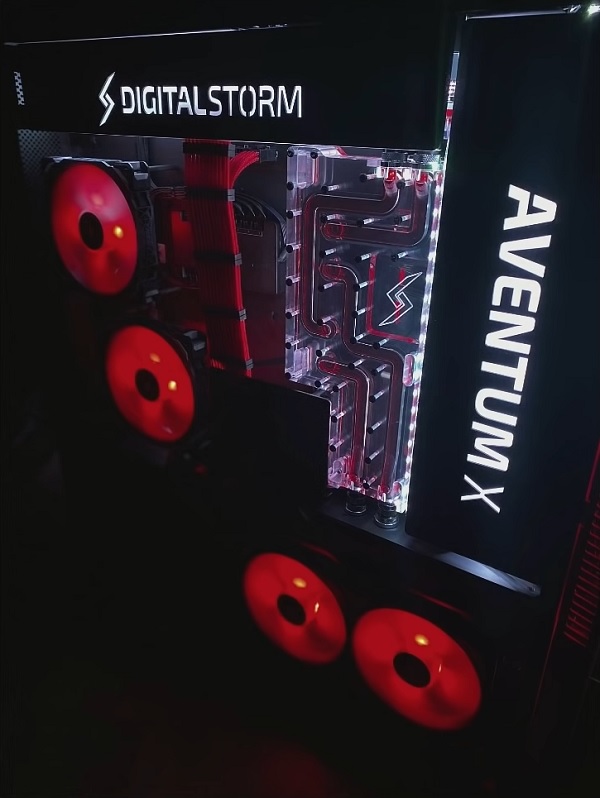 The one Doc has is a custom job like the Aventum 3 before it. To give you an idea of how big it is, it measures 28.5-inch by 25.8-inch long by 10.5-inch deep. Seriously, that's huge. Just imagine fitting fourteen 120mm Corsair ML-Pro Series Fans.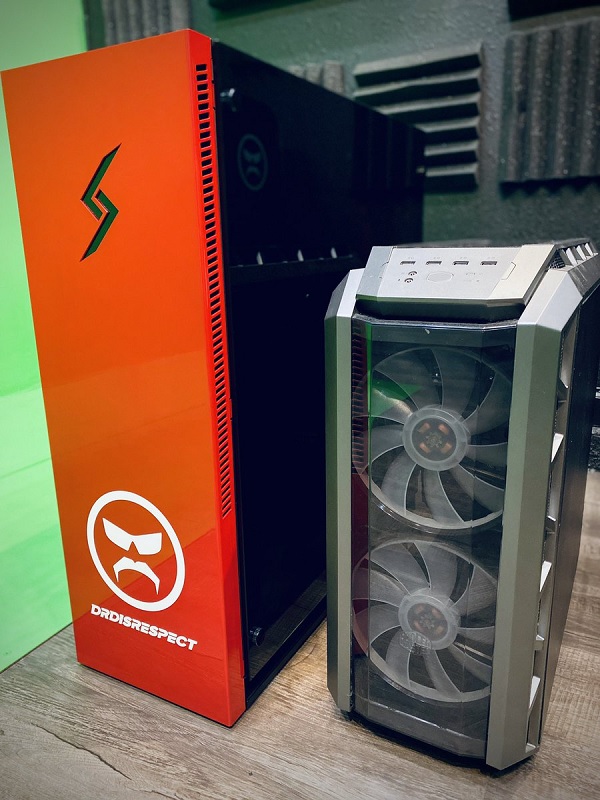 If you're looking for alternatives that closely represent the custom-made case's size and capacity, consider Corsair's Obsidian Series Black 800D, or perhaps the Thermaltake Core X71. Or if you're a fan of white pc cases, you might want to check the Phanteks Eclipse P660S.
Dr Disrespect Streaming Setup
Microphone:
Shure SM7B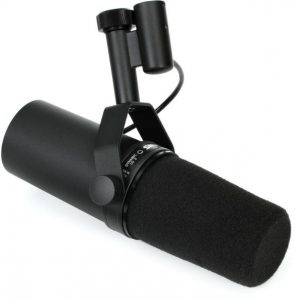 The Shure SM7B uses a cardioid pattern best used for close-proximity usages, such as in a studio. But you'll need a decent preamp or mixer to see the excellent output from recording.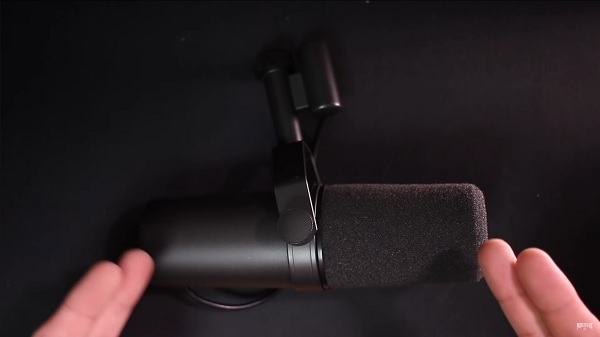 Hearing Doc's voice through this mic just reinforces how great this microphone is for youtube and streaming purposes. It outputs a vibrant yet natural sound quality with rich lows and smooth highs. On top of that, you won't hear any distortion like you would from a consumer-grade microphone.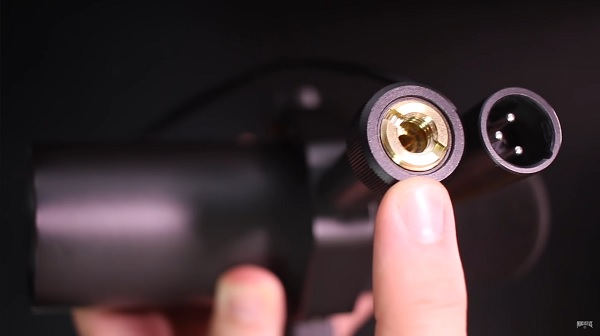 The Shure SM7B also works great even without a shock mount as it already comes with an internal shock mount. So if you're looking to save some money, keep in mind that you can do without an external shock mount.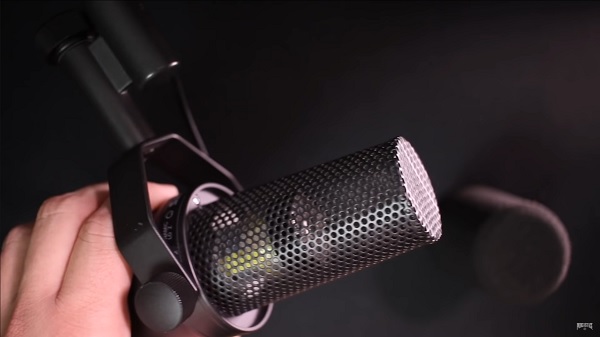 And since it's easy to set up, this should not be a problem for most users.
Arm:
Neewer Microphone Arm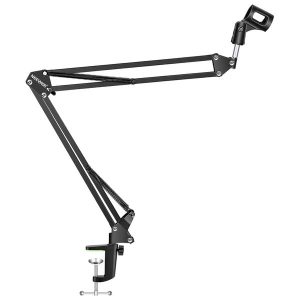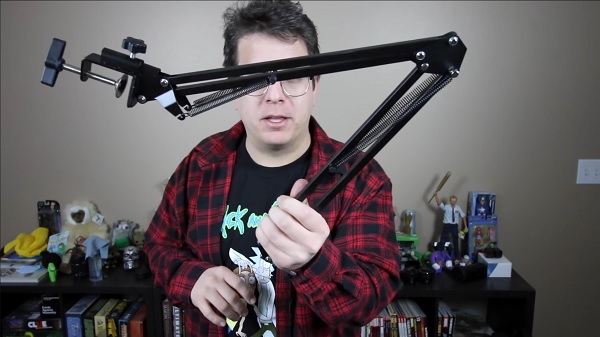 Out of the box, you'd get a desk mount, a microphone boom arm, microphone clip, and a 5/8″ to 3/8″ microphone stand adapter.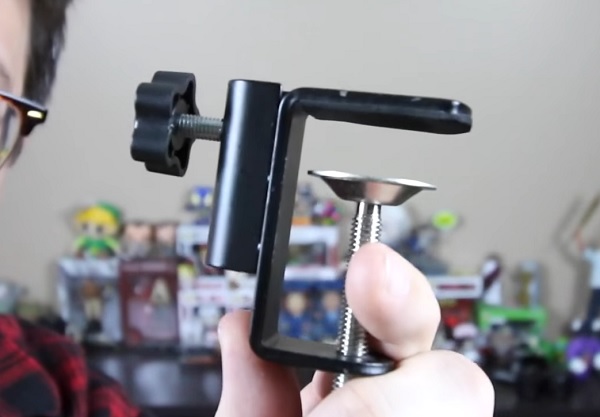 It's an all-metal stand and a metal mount that holds the mic in place. There isn't much to talk about except that the springs can be noisy when you make adjustments.
Webcam:
Logitech C920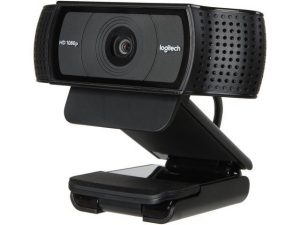 Logitech is known to produce reasonably-priced webcams that deliver, and the Logitech C920 is a good example.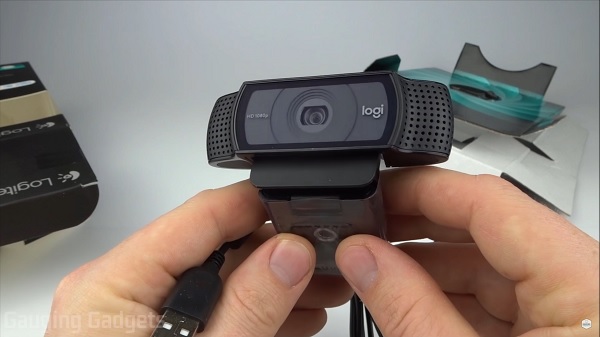 The Logitech HD Pro Webcam C920 is a beautiful upgrade from your laptop's integrated webcam. It can capture videos at 1080p resolution, and seeing how detailed Doc looks on his streams reinforces the fact that it's worth considering if you're looking for a quality webcam for streaming that doesn't cost as much.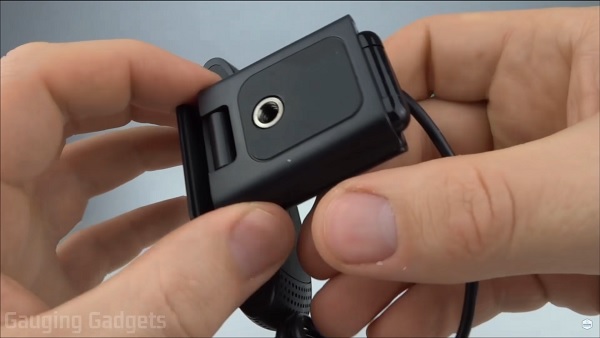 Do note that this may have a built-in microphone, but because of the poor quality, we'd recommend that you'll use an external one. But it does work fine for conversations if you've got no other choice.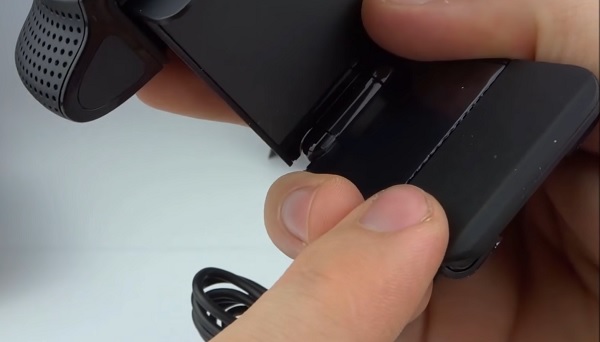 Chair: Maxnomic NeedforSeat Pro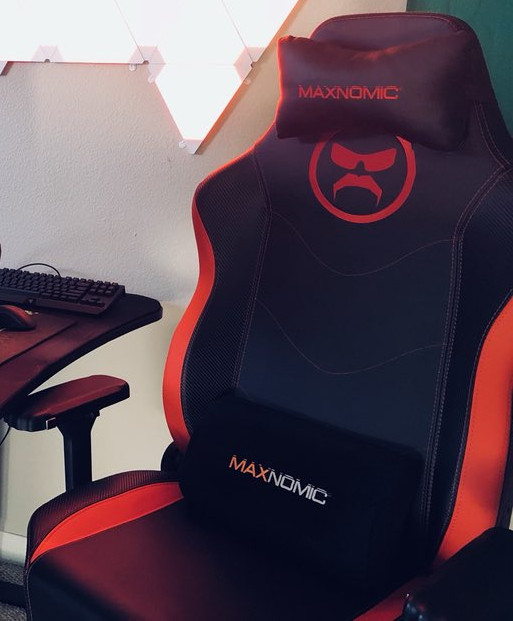 Maxnomic is a company with over 20 different models of gaming chairs to choose from. It also comes in various styles and colors to ensure you'll find something perfect for your size and sitting preferences.
The one Dr Disrespect use has an excellent build to accommodate Doc's 6'8″ height. Its an excellent gaming chair for big and tall guys.
If you'd want something like what Doc is using, Maxnomic offers plenty of colors, designs, and sizes for you to choose from.
When it comes to build quality, it is equipped with a faux leather quality with a steel frame providing a great support base. Specifically, this one also is designed to hold 150 kgs of weight.
It packs with plenty of adjustment options as well and has a range of 67 degrees front to back. If you wish to take a nap, you can do so to a certain extent. Although it doesn't feel comfortable for some people at the start, getting used to it isn't going to be an issue.
You can see from Doc's streams that this has plenty of adjustment options to maximize comfort. Overall, this is an excellent gaming chair that you should include in your list if you're looking for a quality chair you can invest in.
As mentioned, it comes with plenty of designs, sizes, and colors, so it's unlikely for you not to find one that perfectly fits your sitting habit and personality.
How Much Does Dr Disrespect's Streaming Setup PC Cost?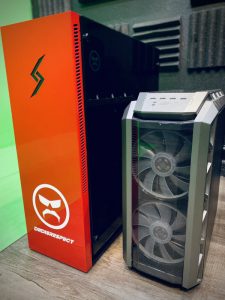 In his YouTube channel, you can
see
that his new PC cost $315,000.
To recap, Dr Disrespect mentioned it cost over $300,000.
We're shocked as you are, so we decided to do our research and used PCPartPicker to have a rough estimate of the total.
Including the fourteen RGB fans from Corsair, all of the PC system parts came up to just shy of $9,000 ($8,986.23 at the time of writing).