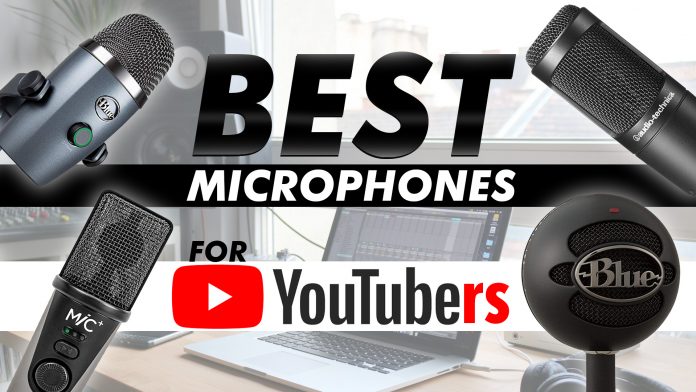 So, you are dreaming of making it big on YouTube? Good news, it is not a pipe dream anymore. After all, there are tons of non-mainstream subjects and channels ideas waiting to be introduced into the platform. And with today's modern and easily accessible technology, creating a signature content for your very own channel is easier than ever. You can also use drones, a 360 camera, or even a 3D audio microphone.
Whatever content that may be, the fact that you must be heard loud and clear remains. You must reach your audience, build rapport, and grow your fan base. However, you can't do that by just using substandard materials. You need the best equipment for the job. You need the best microphone for YouTubers. If you don't know where to start, don't worry, as we have covered the best picks that you can get right now!
Best USB Microphone for YouTubers
If you are new to the trade, something that is functional without the extra frills is recommended. Without complicated set-ups and additional hardware, the USB microphone is a popular pick for up and coming content creators.
Blue Snowball iCE: Best Plug and Play Microphone for Youtubers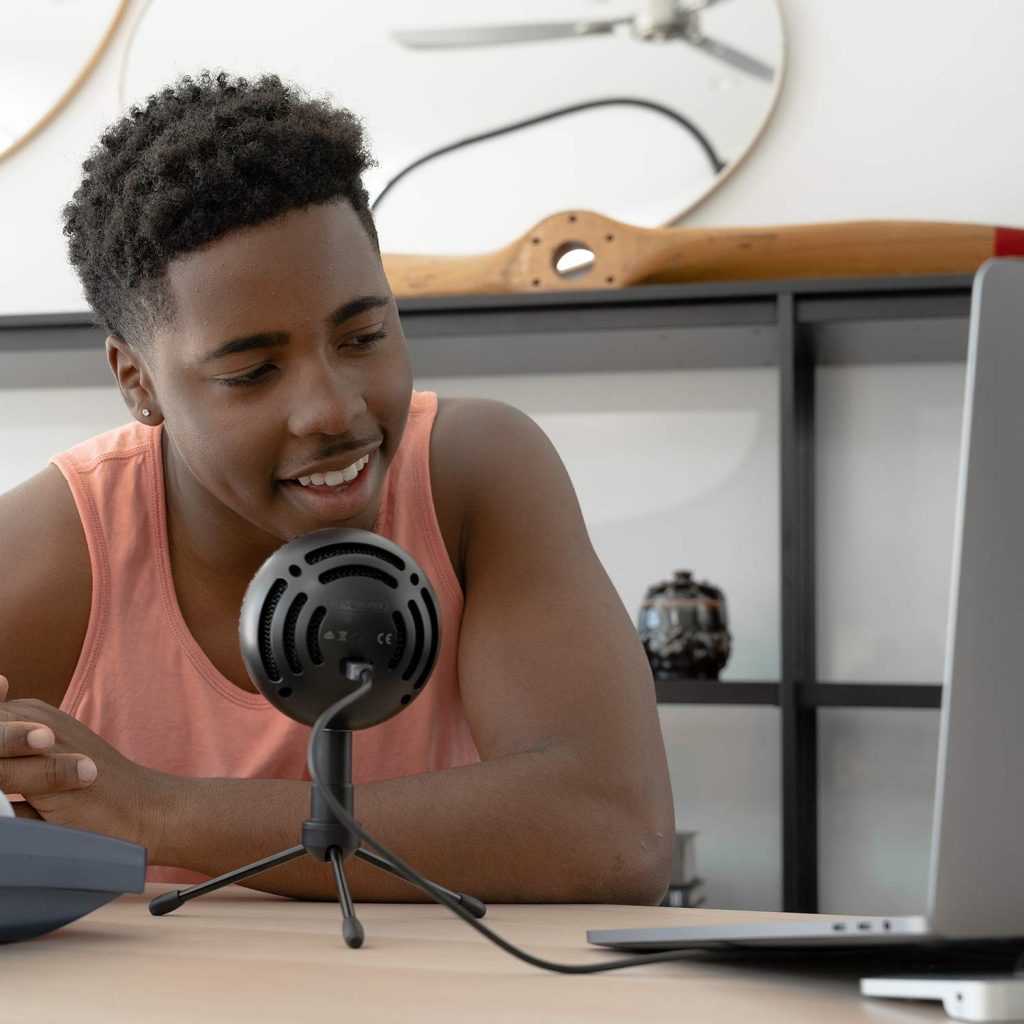 Blue is another strong contender in the recording industry. Their legacy is alive and well in their Blue Snowball iCE microphone. This mic is super stylish, they also come in black or white variation, so whatever suits your workstation best you are free to choose.
This orb-shaped microphone sports a plastic shell that exposes the metallic grille located in front of the mic, the iconic Blue logo is found here as well. There is also a status LED indicator located on the top front face. This little bulb will light up whenever the USB cable is connected to the microphone and a recording source. The Snowball Ice uses a pressure gradient-style condenser and utilizes a cardioid pattern for sound pick-ups.
The mic also does not have any gain knobs nor headphone jacks, pretty typical for XLR microphones but unusual for USB mics like this one. However, once you've set everything up, the Snowball Ice produces the promised clean and crisp audio recordings.
Unfortunately, the mic is prone to picking up unwanted room sound, especially if your work area is not acoustically treated.
However, this is not the case if your room is acoustically treated, as you will get a clear recording. It is also best to use a pop filter to counter the plosives. Overall, the Snowball Ice does an excellent job of picking vocals thanks to its oval design.
Apogee MiC Plus: Best Microphone for Youtube Musicians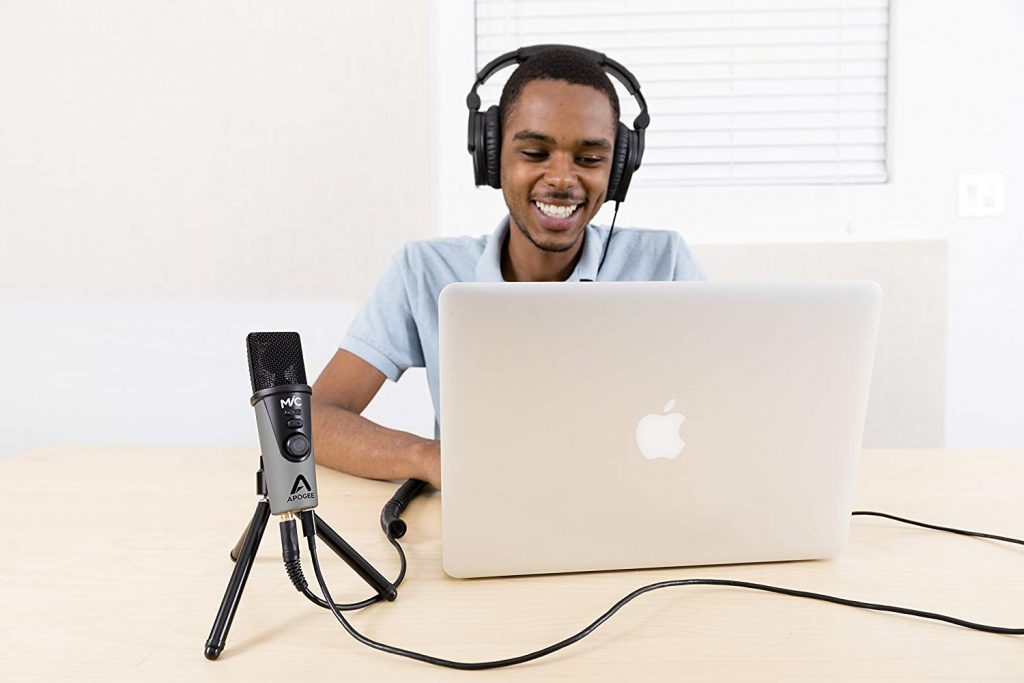 The Apogee MiC Plus is another excellent pick for the best microphones for YouTubers. This plug and play USB mic are perfect for easy set-ups. Though pretty straightforward, this mic offers excellent sound quality that is a bit on par with studio-level recordings. After all, this pick is a bit famous in the music scene.
It also easily connects to Windows and Apple devices or any other smart device as long as it has a 3.5mm slot. This way, recording high-quality external sound for your videos is super easy, no matter what camera you are using.
This microphone is equipped with a cardioid polar pattern pick-up. So, it can easily pick up your voice, loud and clear. It also boasts a powerful headphone output that features zero-latency during recording. This microphone also uses pure digital connection, so you are guaranteed to capture high-quality sound up to 24-bit/ 96kHz.
Samson G-Track Pro: Best Microphone for First Time Youtubers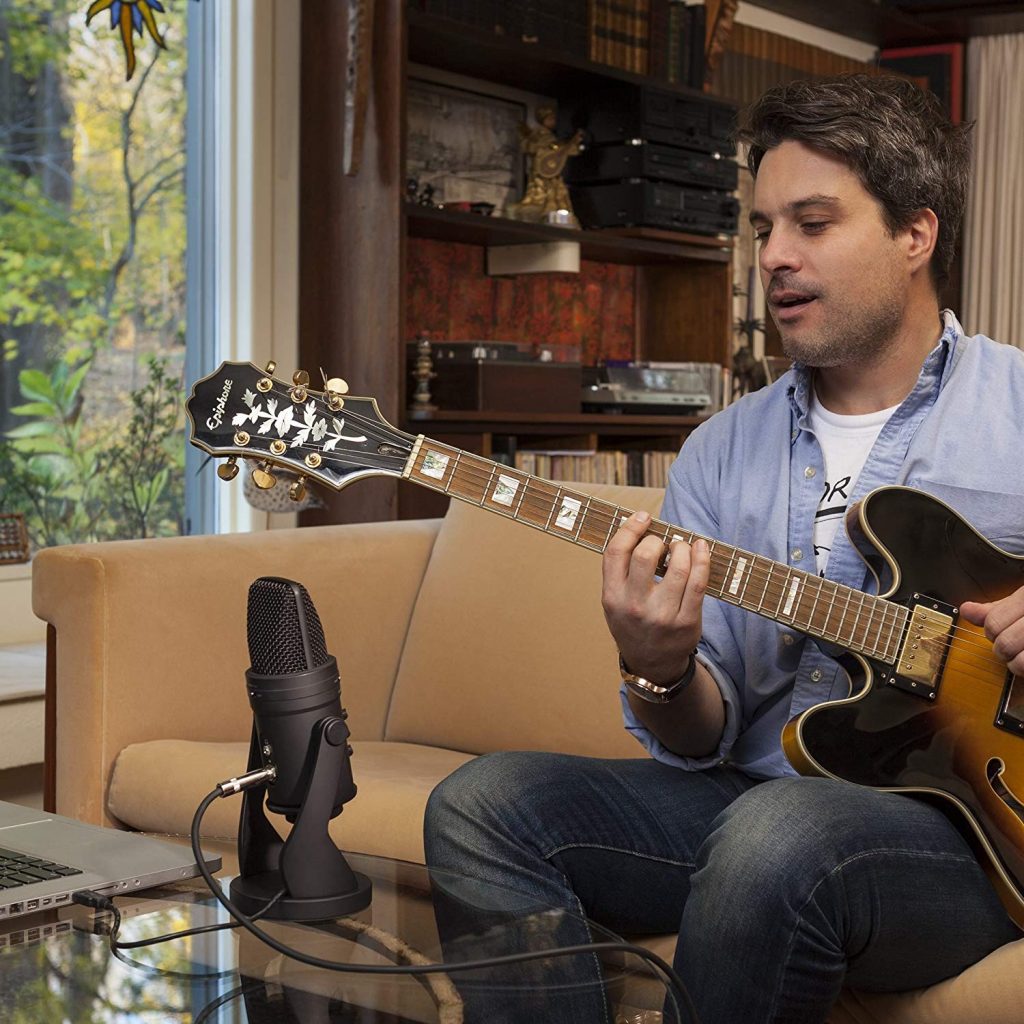 The Samson G-Track Pro is one of the best microphones for YouTubers, all thanks to its extra features. Unlike other mics that seem to revel in being flashy, this mic puts functionality above all else.
The G-Track Pro is sturdily built, equipped with a multi-pattern for better audio capture. This USB mic is perfect for beginner YouTubers who are looking for a decent mic to start their podcasts. After all, this is a plug-and-play mic and does not require any additional software nor fancy accessories to operate.
However, what makes the Samson G-Track Pro shines is its 1/4-inch audio input. Basically, this mic functions as a 2-track audio mixer, so if you want, you can go right ahead and plug in an extra mic, a second audio source, or a keytar without shelling out for a separate mixer. This kind of additional functionality is what makes this mic top of the food chain.
For the audio quality, it is what you would come to expect from a studio microphone. It is clean, crisp, and captures audio without fail.
Blue SPARK Digital Lightning: Best Microphone for Youtube Streamers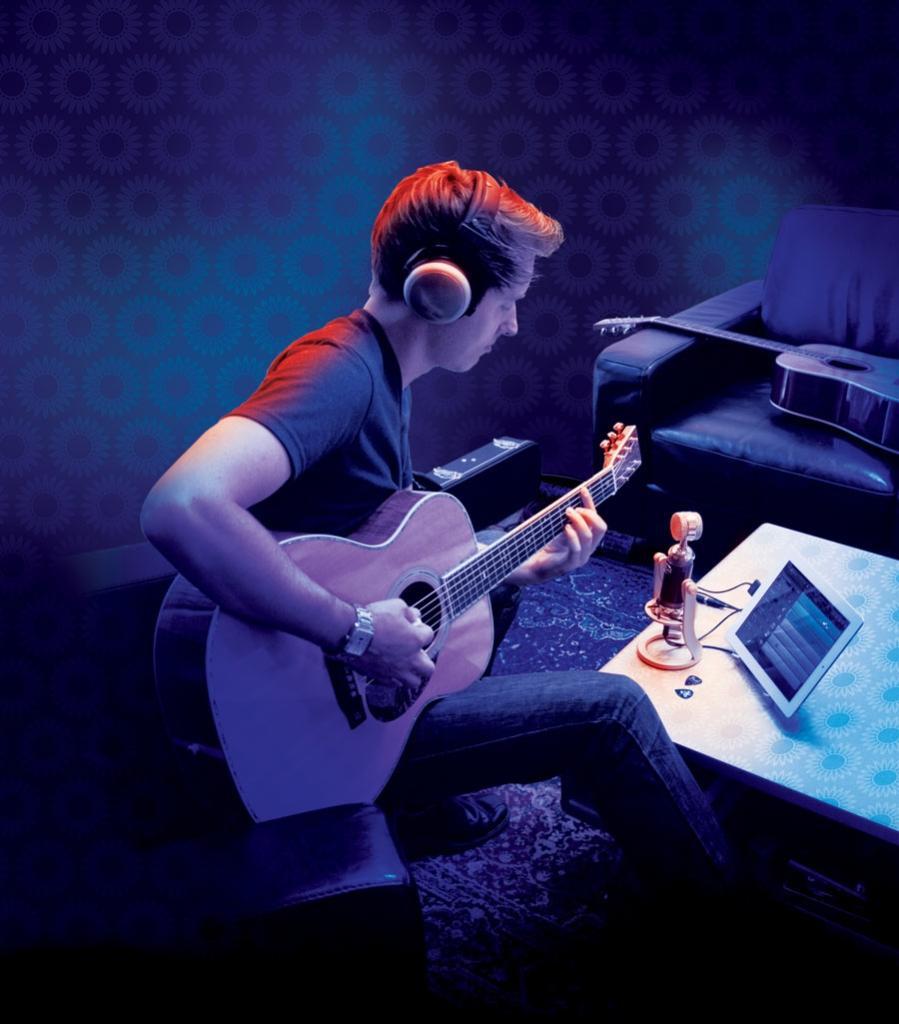 The Blue SPARK Digital Lightning is another fantastic pick from Blue. This microphone is beautifully crafted with sophistication and grace that we've come to expect from this audio company. Sure, it looks like a bit intimidating for beginners due to its professional vibe. However, it is actually user-friendly as it comes with a USB connector along with iPhone cables. Clearly, this mic is marketed towards amateur streamers and podcaster.
Since this is not an XLR microphone, seasoned musicians might find it lacking, but for those who are just starting out, it is a great pick. On the microphone itself, you can find convenient volume controls and a button that you can press if you want to mute the mic. This set of controls also includes a switch that you can use to turn on the focus mode. This mode dramatically improves clarity which is perfect with mid-range and higher frequencies
Overall, the Blue SPARK Digital Lightning is a high-grade product that is perfect for YouTubers who are just starting out. Since it utilizes a plug and plays set-up, it does not need much to get it up and running.
Blue Yeti Nano: Best Microphone for Podcasting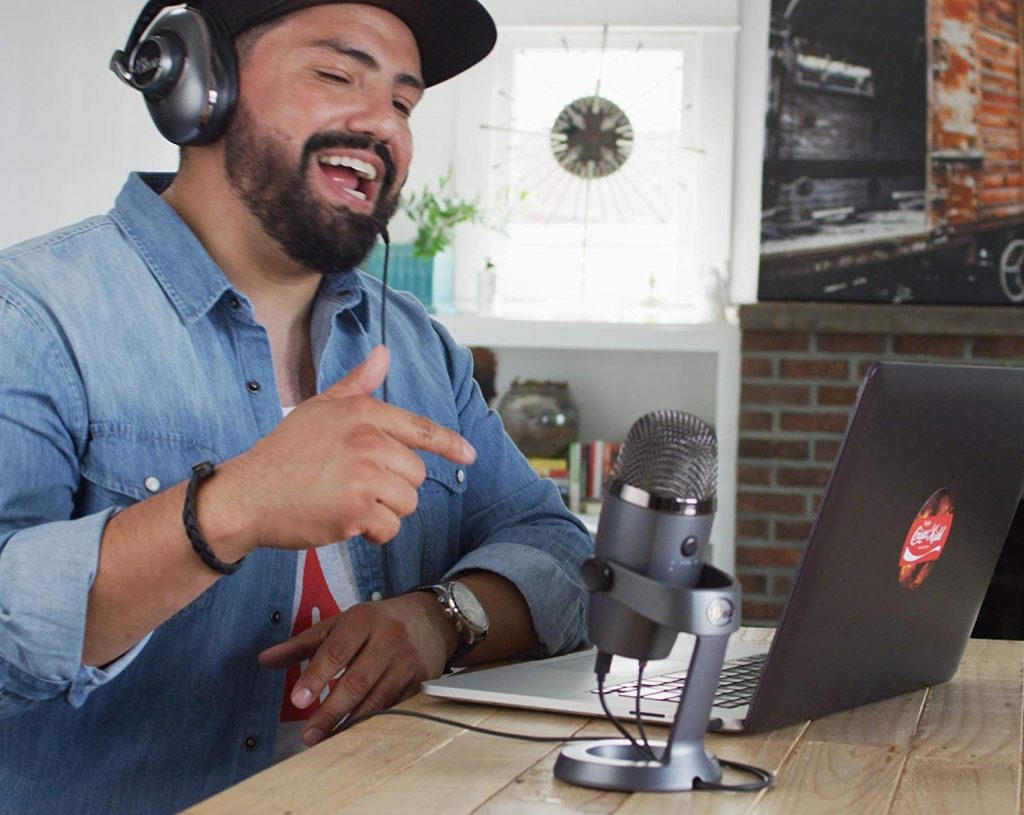 If you want something small and portable, the Yeti Nano is your best bet. This cute little mic measures 8.3 x 3.8 x 4.3 inches and weighs just 1.4 pounds. It is lightweight, compact, and ideal for up and coming YouTubers. This mic is also quite stylish and comes in four color variants, muted gold, black, blue, and red. It also has a distinct sophistication and professionalism that is further boosted by the iconic Blue logo.
The Blue Yeti Nano also sports with a convenient headphone volume knob that is located at the front side panel. Whenever the mic is connected to your PC, the volume dial will automatically light up green. If you press it, it will function as a mute button, and the light indicator will change to red.
The included mic stand is fitted with a swivel mount that allows you to position the capsule to a more optimal recording angle. You can also tighten the knobs on the to tighten it, and once you've achieved the best angle, you can simply lock it in place.
Overall, the Blue Yeti Nano brought everything fan's love about the Blue Yeti and stuffed it in the smaller body of the Nano. Even though it's the miniature version of the Yeti, it still easily fits into any mic stand should you decide to use a different one. However, some of the recording patterns were cut-off during the shrinking process. Good thing, the cardioid and omnidirectional polar patterns still remain, which are the best ones for podcasting and streaming. This mic is solid, sturdy, and sounds terrific. Well, no surprises here as this is the exact level of quality that fans have come to expect from Blue.
Blue Yeti USB Recording & Streaming Microhpne

For the past couple of years, I've used a Yeti USB Microphone for recording my YouTube videos. I like the design of the microphone even though it takes up a lot of desktop space. There's something cool about the retro look and feel of this mic. I love that the mute button and the volume controls are on the mic. There is very little background noise when using this mic and I love that it is still sensitive enough to pick up my voice at normal levels. I've used this mic for various media interviews and on my YouTube weekly stream. I would highly recommend this mic for anyone who records on YouTube. It's a great mic for an affordable price.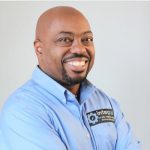 Burton Kelso
Tech Tips Youtuber
Blue Yeti Studio Blackout Microphone

I really love the Yeti blackout microphone. I just upgraded to it, and the production quality is so much more crisp than what I was using before.
The best thing about this mic is that it is completely portable. I can pack it up and take it with me, meaning I can create content from anywhere in the world.
The warm audio produced by the Yeti mic is a game changer to the quality of my videos.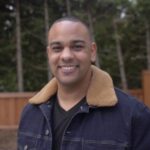 Todd Baldwin
Youtuber
Rode NT-USB: Best Microphone for Voiceovers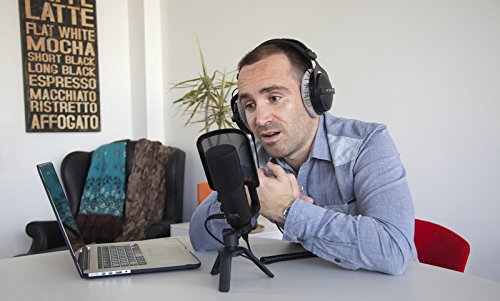 The Rode NT-USB is a sleek and minimalist microphone that is another excellent pick for YouTubers. It is also nicely built thanks to its narrow metal body. Design-wise, the Rode NT-USB looks premium and feels premium.
It also utilizes a cardioid polar pattern. This scheme is perfect for capturing the sound directly in front of the mic. That is why this pick is ideal for voiceovers and song covers.
This microphone is also a popular pick for people who are already familiar with recording devices. You can say that it qualifies for a simple studio setup minus the huge price tag. The package also includes a faux-leather carrying bag for easy transport.
The Rode NT-USB is also equipped with a built-in headphone amp. So plugging your trusty headset in them is super convenient. It also performs super well in spoken voice and vocals, no tonal anomalies whatsoever. The included pop shield also does a great job in blocking plosives.
"The mic I use for Youtube isn't my best mic. It's the one that is easiest to set up and gets the job done with least fuss. It's a Rode nt-usb. I tend to switch between using a few different devices, and they all just seem to pick up the nt-usb straight off.
I first bought the mic to take on a music tour through Japan. I didn't want to take a computer so I looked for a mic that I could use with an iPad, and this was the one I found. I guess the iPad is just one more on the list of many devices the mic seems to "just work" with. Sound wise, it tends to be a little too directional for my liking, in that you can't move around too much in space while using it, but for the all-round versatility, it's fine."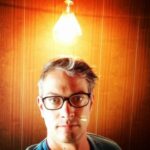 Peter Joseph Head
Japanoscope Youtuber
Best XLR Microphone for YouTubers
If you want better control of your audio and already know their way in the recording trade, XLR microphones are the picks for you. Sure they need extra hardware to run, but the professional quality that they offer is worth the extra work.
Blue Ember Microphone: Best for Youtubers Who are Still Lacking Mic Techniques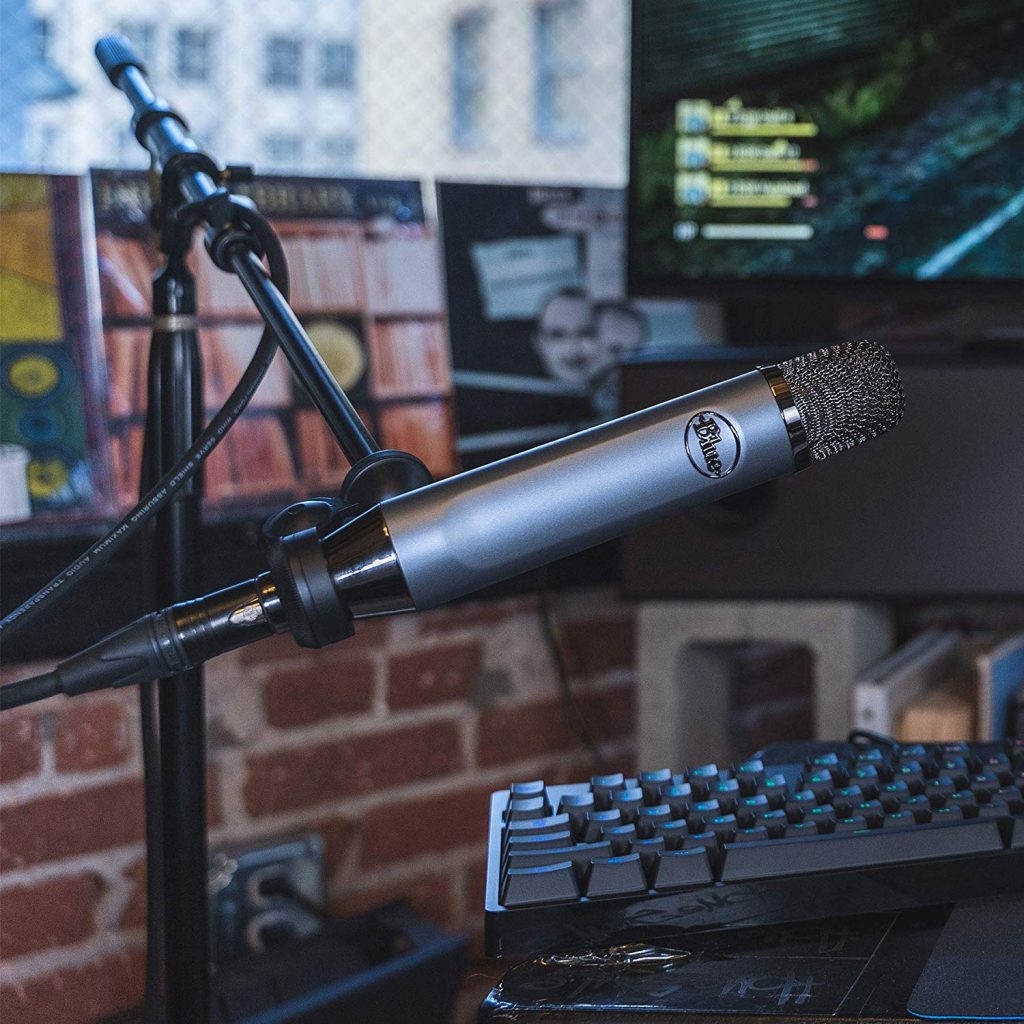 Another great pick from Blue. The Blue Ember is a mic marketed towards podcasters, YouTubers and streamers. This microphone is not a USB microphone, so if you are into plug-and-play, this might not be your thing as this mic uses XLR connection to operate. This means that you need a mixer, a mic preamp, or any interface that you can use to plug the Ember into.
Though it needs more prep before usage, we can't deny that this is an affordable professional camera for YouTube podcasters and streamers out there. This mic also provides damping, which makes this model an ideal choice for users who are still lacking mic techniques. If you want high-grade condenser sound and does not care to forgo the USB route, the Ember is an excellent choice.
Design-wise, the Ember has a retro design that is prevalent to other Blue models. It has a somewhat flattened cylindrical body and a sleek gray-blue metallic frame. It also sports a shiny mesh grille and the ever-iconic Blue logo.
Audio-Technica AT2050: Best Microphone for Youtube Song Cover Artists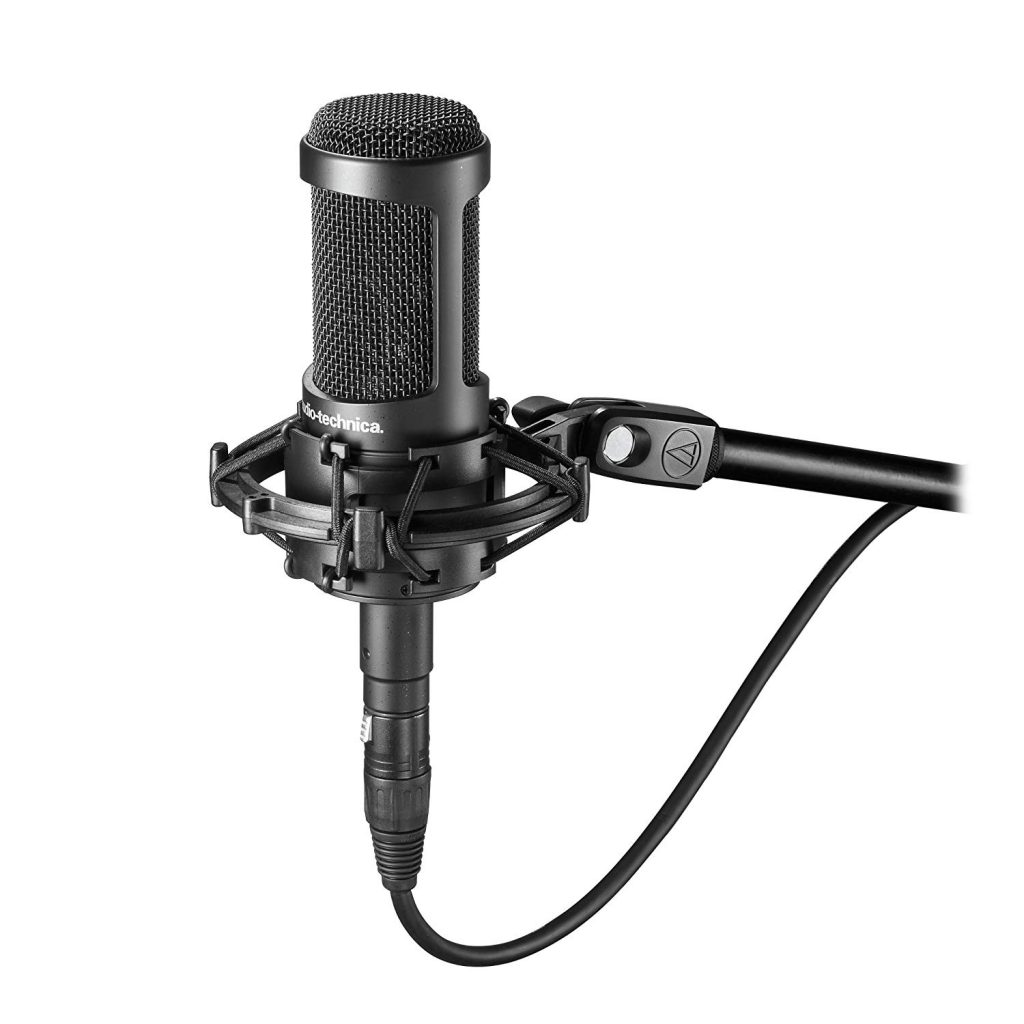 Audio-Technica is not new to the recording industry. They are also a brand that does not care about flashy designs and whatnots. This tradition is alive and well in the Audio-Technica AT2050. It sports the no-frills design that is uniform with Audio-Technica's extensive product lines.
This mic is designed with an all-black metal chassis plus a black mesh grille. It looks high end, functional and sophisticated. The only thing that seems out of place in this all-black theme is the brand logo at the front side. There are no complaints with the build as well as the company spared no effort in using premium materials.
Performance-wise, the Audio-Technica AT2050 offers a well-rounded experience. With its additional polar patterns, this model can be categorized as a practical usage mic. This mic can be used for recording anything from song covers, voice-overs to full orchestras. It is also equipped with higher SPL options, so recording powerful and loud instruments is a piece of cake.
The vocals also sound fantastic, it will pick up your voice loud and clear. It also remains responsive, whatever polar pattern you have set into it. You can use it to set-up a home studio or a semi-professional recording studio if you are into it.
Aston Stealth: Best Premium Microphone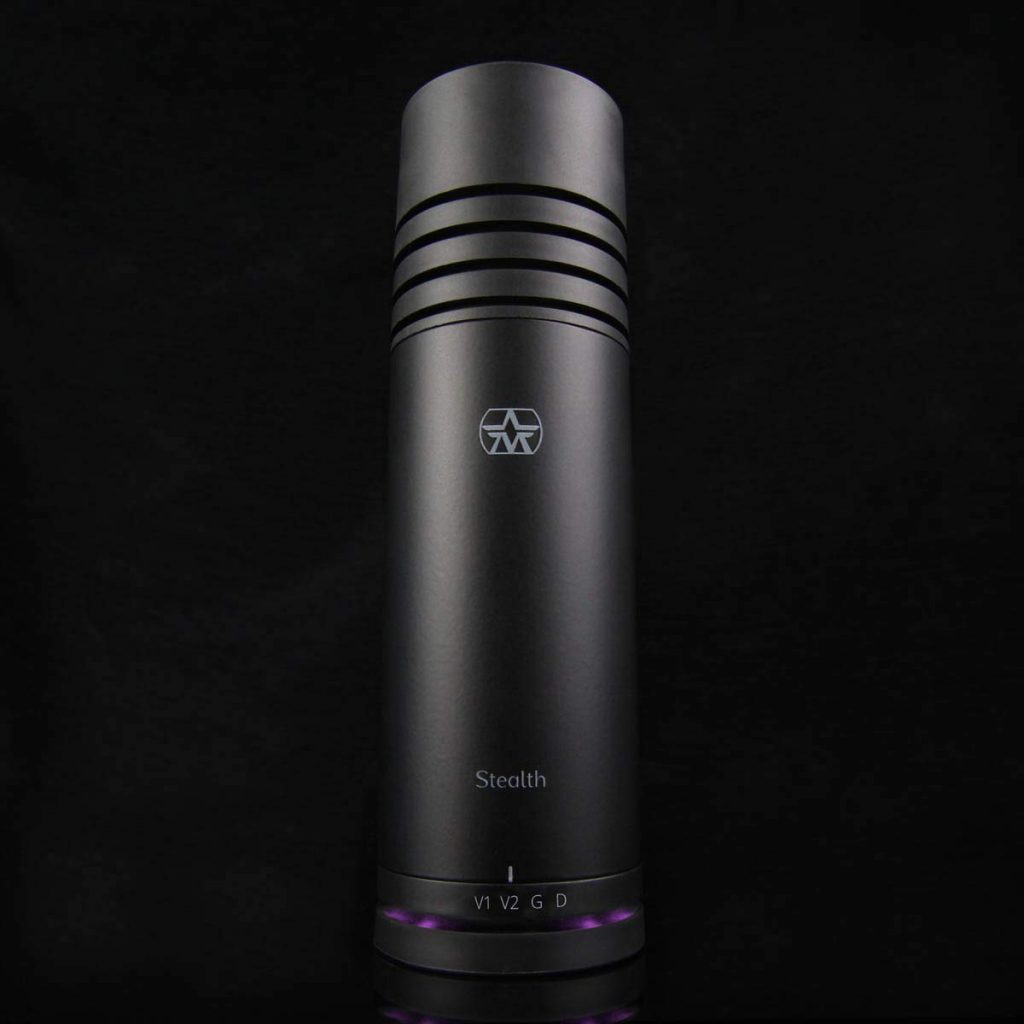 Aston Microphones are not as popular as big names like Audio-Technica or Blue, but they are known for creating high-quality microphones as well. The Aston Microphones Stealth is not really budget-friendly, but the value that you'll get from these microphones justifies its price tag.
Aside from looking premium, it also boasts premium features. It has an outstanding built-in preamp and steady internal shock mount. Now desk bumps won't cause any trouble to this mic. Thanks to these great features setting up the Aston Microphones Stealth is super easy.
This mic is also remarkably versatile due to its four distinct voice settings. The V1 is ideal for males, while V2 is for female voices. On the other hand, the G setting is perfect for guitar recordings, while D offers a darker profile that is similar to a ribbon microphone. This is an XLR mic, so prepare your other accessories for the mic to run smoothly.
Rode NT1-A Microphone: Best for Recording Vocals and Acoustic Instruments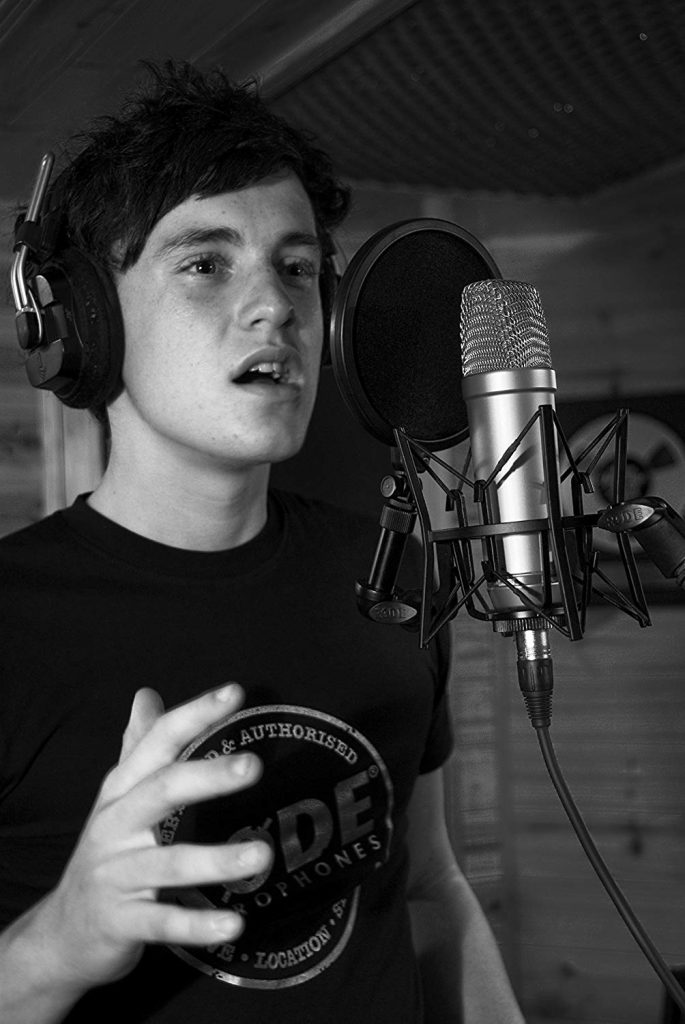 The Rode NT1-A is not as USB type microphone, so to get it up and running you need to have the right equipment. To start it off, you will need an XLR cable that you need to connect to any audio interface. Fortunately, you don't have to buy this separately, as Rode included the 6m long cable in the package, which also includes a shock mount and a cute carrying case.
Now, once you get this microphone mounted, just connect it to the XLR cable to your interface, and you are almost good to go. This condenser microphone also requires a bit of extra power to get up and running. You need to use phantom power. Now you are ready to record.
The Rode NT1-A uses a cardioid pattern, which makes this microphone best for recording vocals and instruments while isolating audio from the area that is on the opposite side of the sound source.
Aside from the intricate set-up, this microphone is a certified bestseller. From its solid cardioid recording pattern to its flat response down to its high sensitivity, this mic is one of the perfect picks for budding YouTubers. Though it is not really plug-and-play, the value that you will get from the extra muscle work is worth it.
Rode NT2A Anniversary Vocal Multi-Pattern Dual Condenser Microphone Package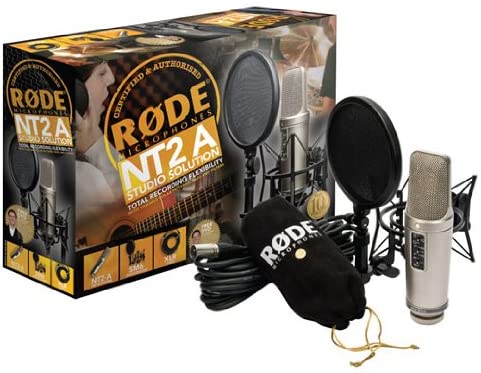 I run a music & lyric video production studio. I've worked with many different microphones over the years but since I got my RØDE NT2-A I have not looked back. Made by a Norwegian company, the quality is top notch. It's a condenser microphone, which means
it's more sensitive, as is optimal for studio/streaming set up. The sound signature is very transparent which should be especially relevant for music production. The best way I can describe working with this microphone is it picks up the exact same sound as your ears.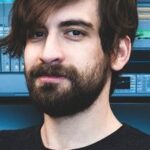 Calvin West
www.calvinwest.com
Rode Procaster Broadcast: Best Microphone for Seasoned Youtubers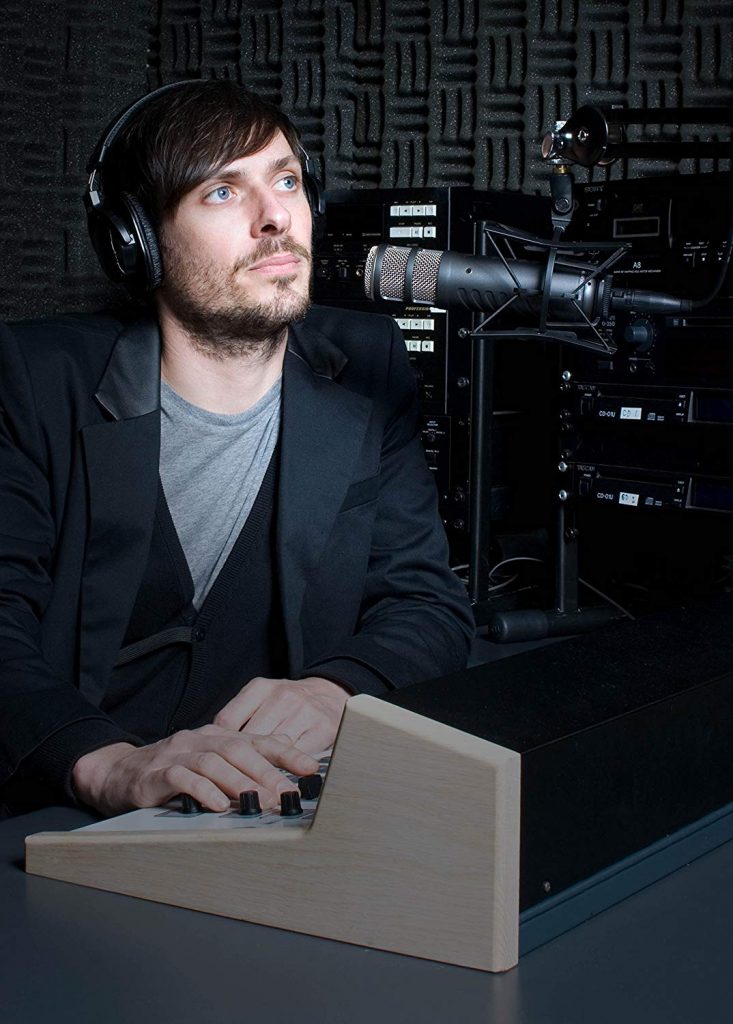 If you are want to attain an authentic studio-quality recording, the Rode Procasters Broadcast Dynamic Vocal Microphone is the way to go. This is pick is an excellent microphone that is constructed to perform like a true professional. Though newbies may want to stay away from this mic as the Procaster needs more legwork before it becomes operational. However, for seasoned podcasters and streamers who are looking to improve and upgrade the sound quality of their content and level up their setup, the Rode Procaster is an absolutely strong contender.
Aside from high-quality, this pick is also much affordable than most professional microphones. So if you don't want to compromise on quality but do not want to splurge, I would definitely recommend trying out the Rode Procaster Dynamic Broadcast Microphone. Overall, it is a dynamic microphone that enables you to record amazing vocals without capturing the annoying background noise.
Sennheiser EW 112P G4 – A Omni-directional Wireless Lavalier Microphone System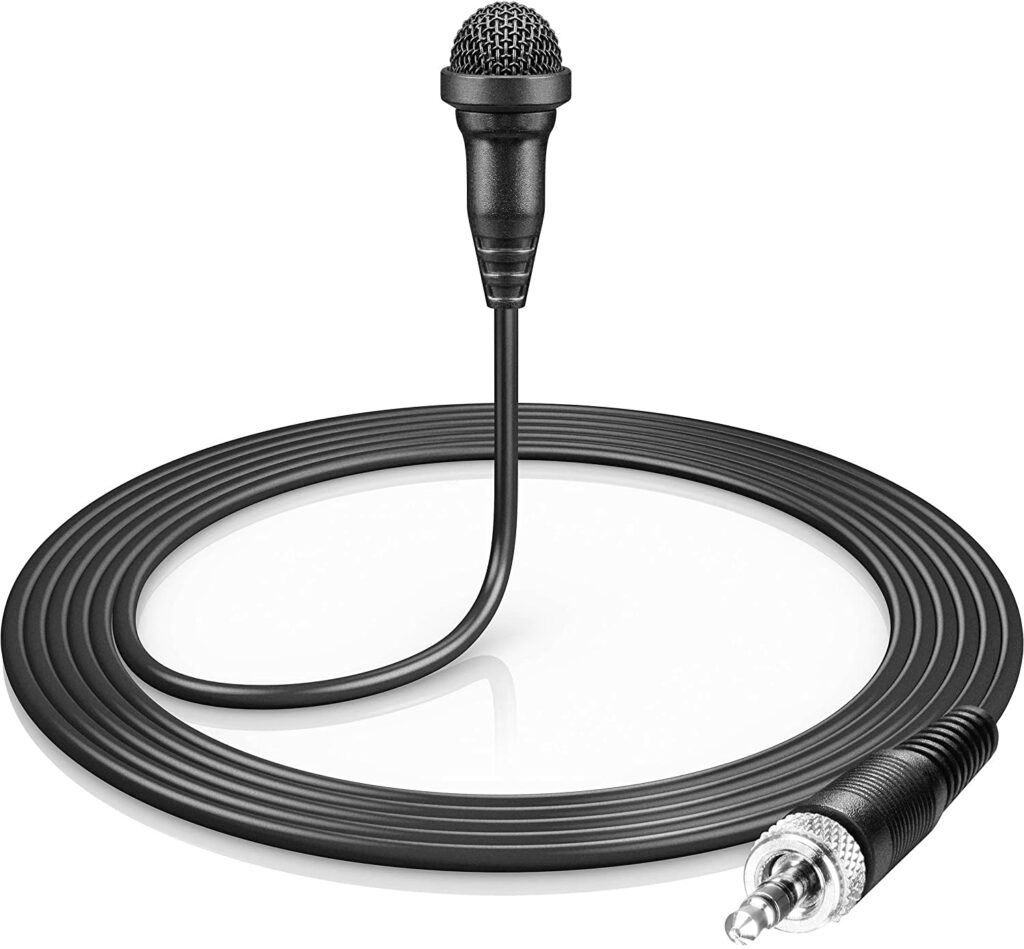 I have a YouTube channel with 110,000 subscribers. I use different mics depending on the situation but my go-to mic is the Sennheiser EW 112P G4 wireless lavalier microphone system. As a travel YouTuber, I am in a lot of different environments with all types of interesting background noise. I've food that the Sennheiser mic picks up my voice well, even in the most loud environments. Also, it has a great range with minimal interference issues. I highly recommend it for the intermediate to advanced vlogger!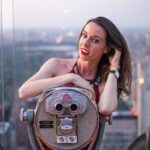 Sarah Funk
Travel Youtuber
Shure SM7B Cardioid Dynamic Microphone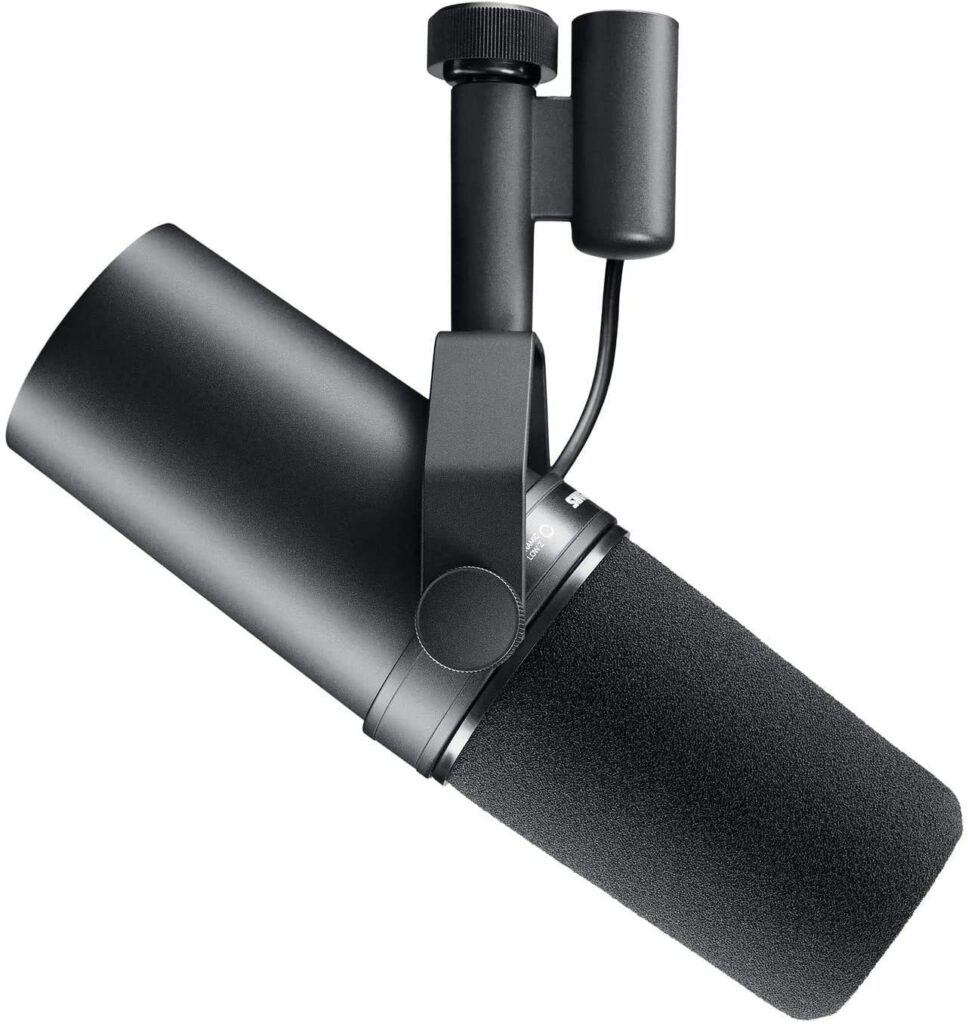 Aside from my microphone-niche business, I have tremendous experience as a musician, producer, and working with video + audio.
The Shure SM7B is hands down the most versatile microphone & the best choice for a YouTuber. The quality is impeccable and adds a superior level of definition to speech. It's also great for hip hop and rock vocals, with crystal clear audio that's extremely easy to work within production. I own a lot of microphones and the Shure SM7B is my preferred choice most of the time.
If looking for a more budget-friendly microphone, however, the Audio Technica AT2020USB+ comes in around $80 on average, offers competitive quality for that price point, and doesn't require extra equipment like a USB microphone.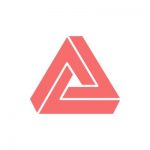 Adrian Higgins
Creator / Founder
https://MusicianNerd.com
Best Microphone Kit for YouTubers
If you are just starting up and do not have the funds to buy additional accessories, the investing in microphone kits is your best bet. They are highly functional, includes a ton of accessories and affordable to boot.
Maono AU-04 USB Microphone Kit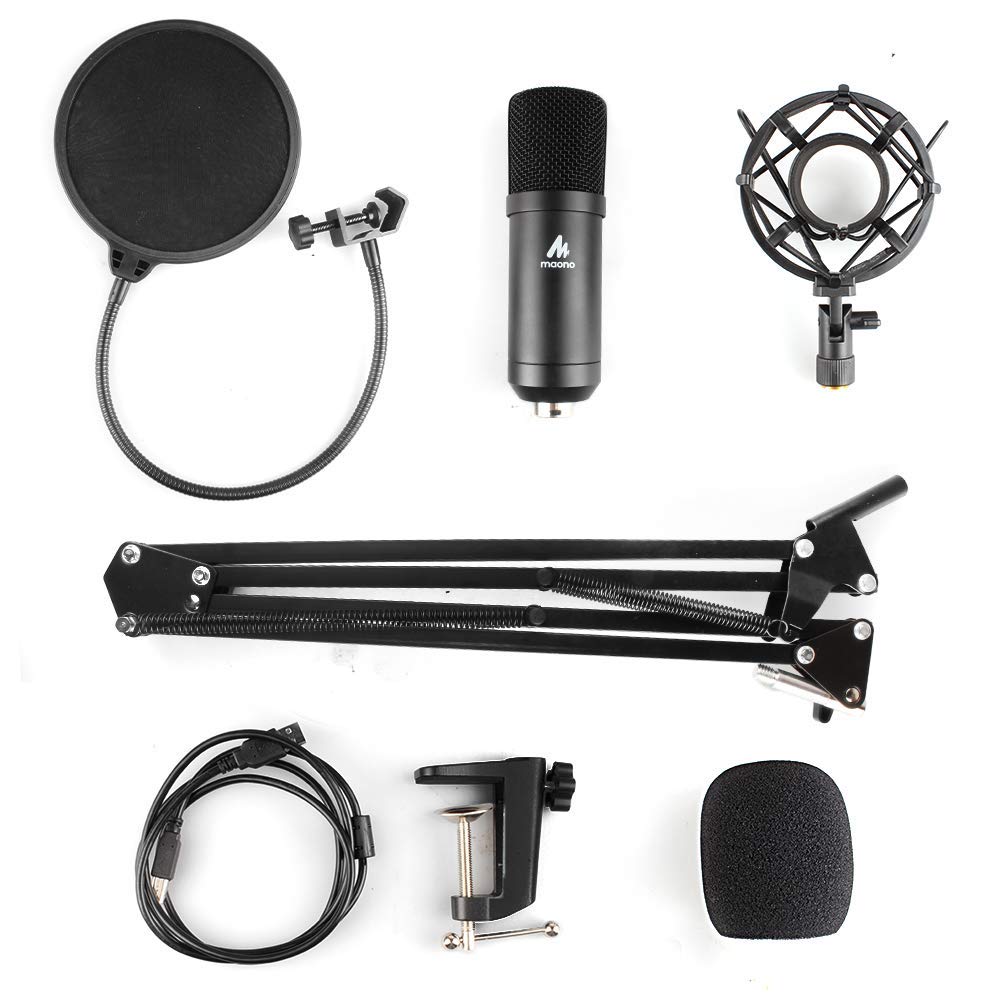 If you want the whole package with the arm mount and all, the Maono AU-04 USB Microphone Kit is a great pick. Aside from the USB condenser microphone, this kit includes a boom arm, a shock mount, a pop filter, and a foam windscreen. Unlike other picks that just include the mic, the MAONO Studio Microphone Kit is a bang for your buck. This mic is literally cost-effective and will provide you with everything that you need to start your YouTube channel.
For the audio quality, they won't be able to compete with big names, but they are decent enough to capture your voice loud and clear. If you want to invest in a whole package but do not have the money to splurge, then this is a great pick. For YouTubers who are just starting out, the Maono AU-04 USB Microphone Kit is a great steal.
TONOR XLR Condenser Microphone Kit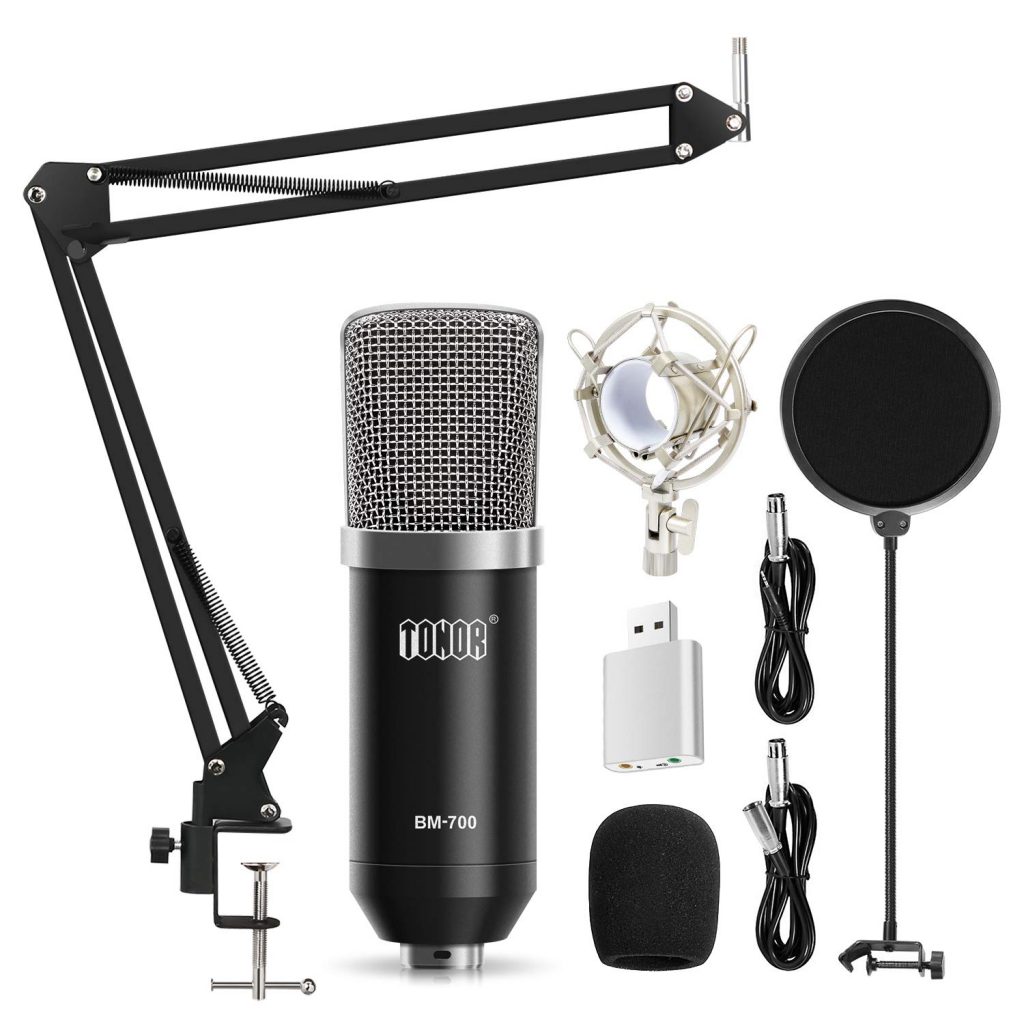 Another all-in-one microphone package, the TONOR XLR Condenser Microphone Kit, is an excellent deal for budding YouTubers. It includes the microphone itself, a table mounting clamp, an adjustable arm, a shock mount, a windscreen, a pop filter, an XLR male to female cable, a 3.5mm XLR cable, a manual and a sound card.
This mic also sports a cardioid polar pattern, which ideal for reducing the pick-up ambient sounds. It also dramatically improves isolation, so it is perfect for podcasting and other YouTube videos.
Rode Compact On-Camera Microphone with Rycote Lyre Shock Mount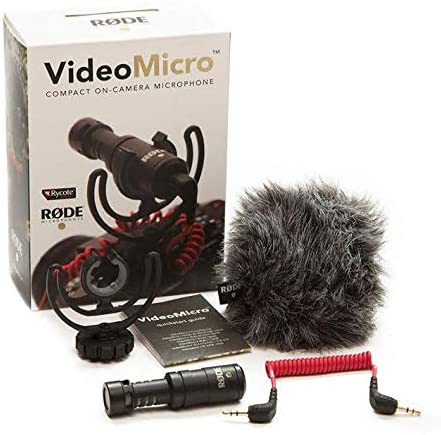 I prefer a Rode On-Camera Microphone with a Deadcat Wind Muff mounted when we're shooting outdoor videos. Both cameras and my object move a lot in that case and there is too much wind noise in general. The setup is great to shoot a video outside with audio that feels like it's an indoor shot.
We normally cut the audio loose ends using Audacity, works like a charm.
Rode On-Camera Microphone works fine to fulfill mic requirement for your youtube videos or podcasts. But when you mount a Pop Filter on it, we've got ourselves a damn studio mic.
You don't even have to set up for noise reduction wall surfaces, just find yourself a calm room and tweak a little with its Mic Gain control to find a sweet spot for your voice, and voila! You can record yourself rapping and the sound quality would be like you were in a studio.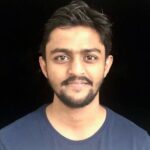 Farhan Sheikh
Co-Founder of Vloguide
https://vloguide.com/
Recap: 11 Best Microphones for YouTube Videos
Blue Snowball iCE USB Mic for Recording and Streaming on Youtube – Best Plug and Play Microphone for Youtubers
Apogee MiC Plus – Studio Quality USB Microphone – Best Microphone for Youtube Musicians
Samson G-Track Pro Professional USB Condenser Microphone – Best Microphone for First Time Youtubers
Blue SPARK DIGITAL LIGHTNING Condenser Microphone – Best Microphone for Youtube Streamers
Blue Yeti Nano Premium USB Mic – Best Microphone for Podcasting
Rode NT1-A Cardioid Condenser Microphone – Best Microphone for Voiceovers
Audio-Technica AT2050 Multi-Pattern Condenser Microphone – Best Microphone for Youtube Song Cover Artists
Aston Microphones Stealth Broadcast Quality Cardioid Microphone – Best Premium Microphone
Rode Procaster Broadcast Dynamic Vocal Microphone – Best Microphone for Seasoned Youtubers
Rode NT1-A Microphone – Best for Recording Vocals and Acoustic Instruments