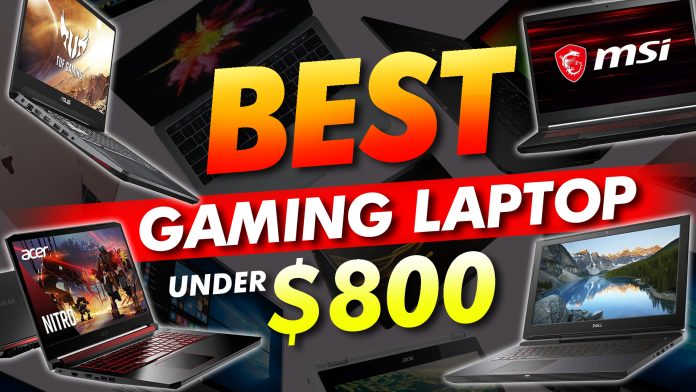 Not everybody can afford a full-blown gaming rig or a premium-priced laptop. After all, those gaming gears can cause an arm and a leg if you eye their top of the line models. However, gaming is for everyone, even for bargain hunters.
Still, not just any budget pick, it must perform well and can take on rigorous gaming. After all, we are gamers, and a laptop with potato specs that will bail out on continuous gaming is a big no-no. But you must be thinking, do they exist? A laptop that offers decent specs and will not break the bank? Of course, they do!
Now before you raise your eyebrow in skepticism, hear us out. With the growing numbers of PC gamers over the years, companies are getting more and more competitive with their offerings. Whether you are a proud owner of a gaming rig who wants a portable PC gaming laptop or someone who wants to join in the action but is strapped for cash, there is a model for you.
Now you can game anywhere while keeping your wallet happy. Since laptops boast portability, you will find these products easy to carry around. However, if you are looking for something much smaller, you should probably look at our list of the best 11-inch laptops.
Without further ado, let's dig in on the best gaming laptop under $800, and find the model that says it's for you!
Overall Pick: MSI GF63 Thin 9SC-614 Gaming Laptop
Powerful mid-tier MSI laptop for powerful players
Processor: Intel Core i5-9300H / Graphics: NVIDIA GeForce GTX 1650 / Memory: 8GB DDR4 2666MHz, 2 Sockets; upgradeable up to 64 GB / Storage: 512GB NVMe SSD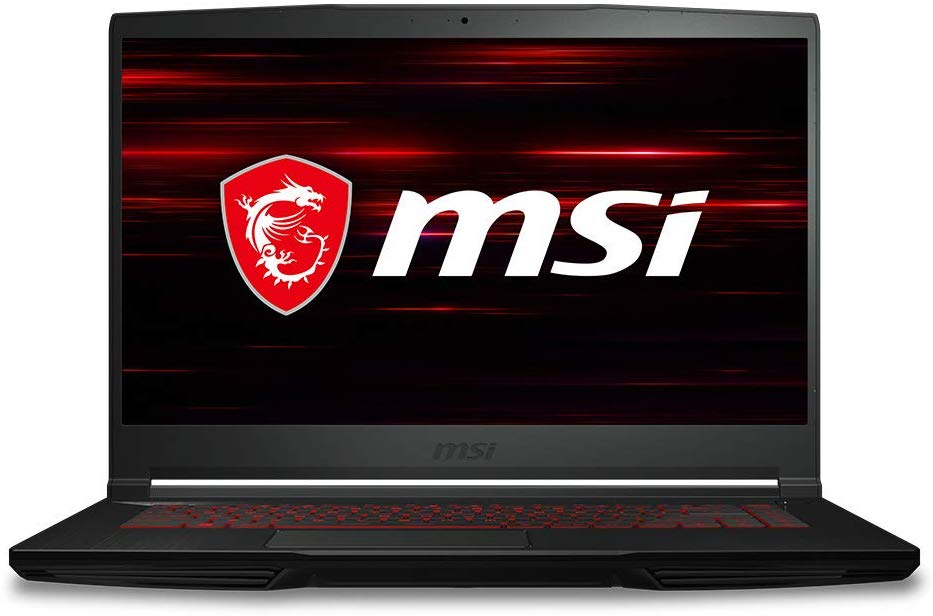 For many years, MSI has proven that it's still a real powerhouse when it comes to introducing new laptops and gaming hardware for its avid customers. And not to mention that they are also well-known for gear that is wallet-friendly.
And now, thanks to the MSI GF63 Thin, gamers will gain another option without worrying too much about their budgets.
The MSI GF63 Thin 9SC-614 Gaming Laptop can run a vast selection of games using the power of an Intel Core i5-9300H (2.4 GHz) processor. It is a bit behind with a lot of newer i7-powered laptops, but it is already perfect for its price. This gaming laptop runs on a 512 GB NVMe SSD, which gives a better boost in load times for your games. An 8 GB RAM is standard nowadays, and it has just that.
GF63's graphics run on NVIDIA GeForce GTX 1650, so you won't have a problem with graphic delays even if you're keen on playing consistently. Its 15.6-inch display is above average, even though it may pale in comparison to other laptops with higher displays. Extended periods of gaming may get your GF63 hot, but it doesn't affect performance in any way. This attributes to its sound cooling system.
The MSI GF63 Thin 9SC-614 is an excellent thin gaming laptop to get when you are starting off on your gaming adventures and want something inexpensive but can work well.
Asus TUF FX505DT Gaming Laptop
For really, really dedicated gamers who don't rage often
Processor: AMD Ryzen 5 R5-3550H / Graphics: GeForce GTX 1650 / Memory: 8GB DDR4 / Storage: 256GB PCIe SSD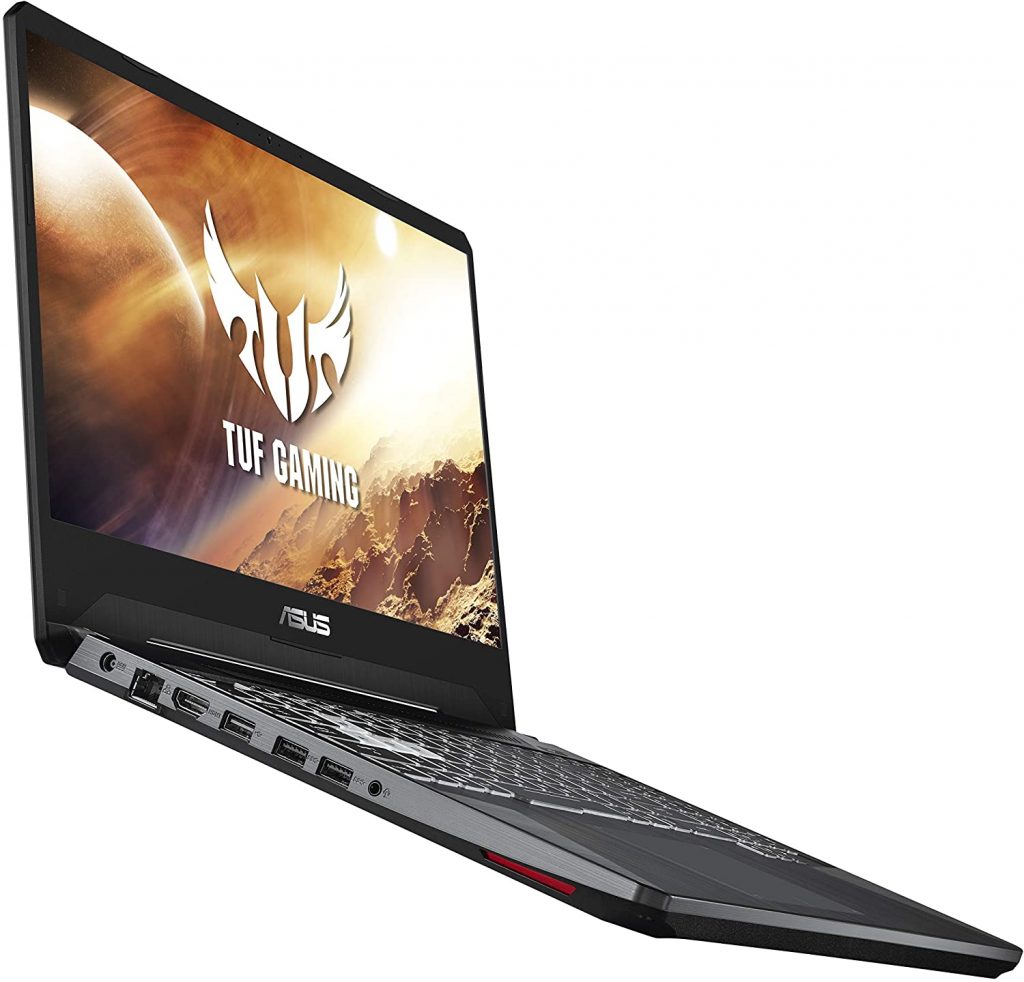 Style and performance are the first things that come to mind when you first see the Asus TUF FX505DT. This gaming laptop is one of ASUS's offerings in the budget laptop category. It has excellent specs and performs well without leaving a hole in your pocket.
Its sleek black chassis and sophisticated keyboard backlight will make you feel you own a premium laptop. But beyond style, this laptop comes with a reliable AMD Ryzen 5 R5-3550H Processor. This core boasts a base frequency of 2.1 GHz with a TDP of 35 W and a Boost frequency of 3.7 GHz. This processor will have no issues playing any game titles that you fancy. The Asus TUF FX505DT is also loaded with 8GB DDR4 memory, so multi-tasking is a breeze. But if you want more, you can upgrade it up to 32 GB, but of course, that will cost more.
Storage capacity for the ASUS TUF FX504 is functional, and a model that is still within your $800 price range can net you a hybrid storage functionality. It runs on a 1 TB, 5,400 RPM drive with an 8 GB memory cache. This makes the drive run faster than usual, with the memory cache speeding up processes compared to just running the 5,400 drive. This also helps in cooling down the laptop even further. It is also possible to add an M.2 256 GB SSD if you want more speed. The FX504's RAM capacity starts with 8 GB and can be upgraded to 32 GB, but this will cost more.
The GPU is pretty decent and will run your games well. Of course, it won't deliver ultra settings at 120fps, but it won't have no problem running a 1080p gaming sessions. Overall, Asus has succeeded in manufacturing a reasonably priced gaming laptop. It makes frame rates a priority while making unavoidable sacrifices in the proper places. But while it's an affordable gaming laptop, it certainly does not feel cheap thanks to its 120Hz screen, SSD, and RGB light show.
2020 ACER Nitro 5 15.6″ IPS FHD Premium Gaming Laptop
Improvide Nitro-level gaming at its finest
Processor: Intel Quad Core i5-9300H / Graphics: NVIDIA GTX 1650 / Memory: 8GB RAM DDR4 / Storage: 256GB PCIe SSD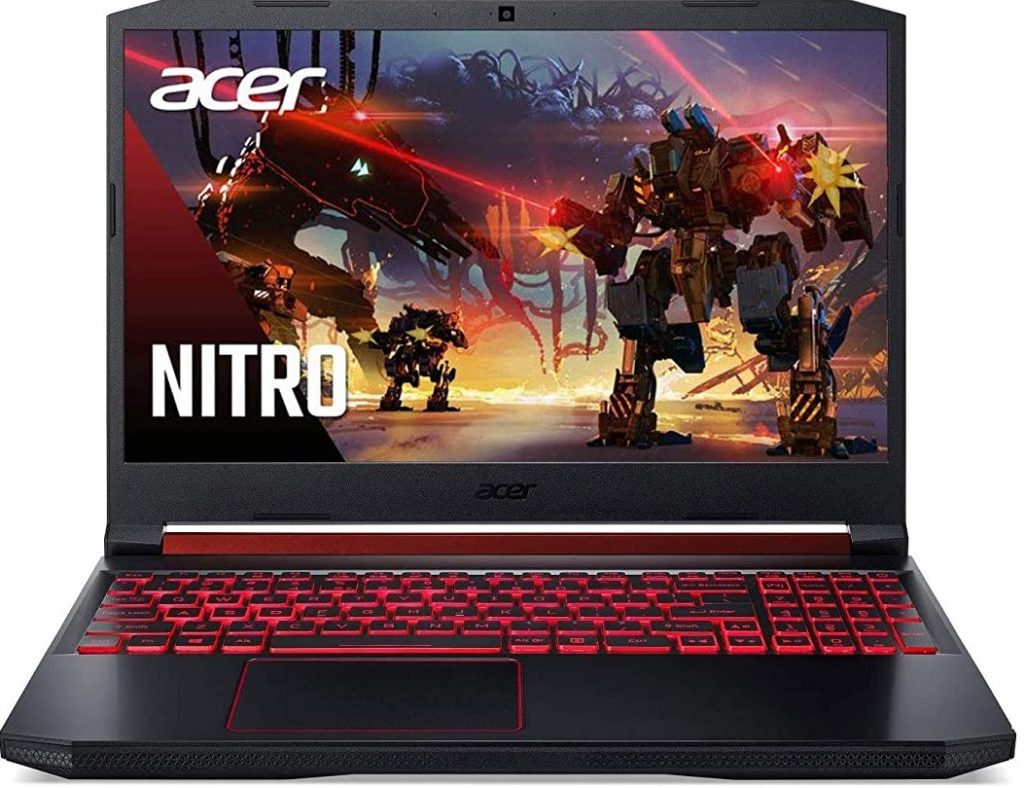 The Nitro series has been the go-to of many gamers who wan't a piece of Acer PC gaming action but lacks the dough to purchase a Predator. With their latest ACER Nitro 5 2020, they have successfully continued their tradition of affordability and functionality.
With upgrades compared to its previous versions, the Nitro 5 is looking pretty promising. The top-of-the-line version of the Nitro 5 comes with a powerful Intel Core i5-9300H processor. A powerful 9th gen Intel Core processor powers this budget gaming laptop, and that is pretty impressive.
Most laptops' budget picks often settle for a 7th or 8th gen, but the Nitro 5 pushed its price point further. This enables gamers to run apps and games without breaking a sweat. A powerful processor is vital for gamers since they often run demanding programs every day. Combine this with an 8GB DDR4 that is upgradable up to 32GB, you can multi-task to your heart's content.
The Nitro 5 comes with a 256 GB PCIe SSD. The SSD allows for maximum loading times on games and OS-related functions, decreasing waiting time for your gaming sessions. You can add a 1TB HDD if you want extra storage to store your games and files.
This powerful laptop's graphics capability is powered by Nvidia GeForce GTX 1650, one of the best graphics card under $200. Thanks to its 4GB of VRAM, the GTX 1650 doesn't have a hard time running graphics-heavy games.
It can also run some games at 1080p at best image quality. Overall, the Acer Nitro 5 is a stylish and affordable laptop that is up for grabs. Plus, its red-backlit keyboard is a great addition that gives off a gamer vibe.
ASUS VivoBook S15 Thin Laptop
Chic but powerful, thin yet awesome
Processor: Intel Core i5-8265U / Graphics: NVIDIA GeForce GTX 1050 Ti / Memory: 8 GB DDR4 / Storage: 256 GB PCIe SSD can be upgraded to 512 PCIe NVMe SSD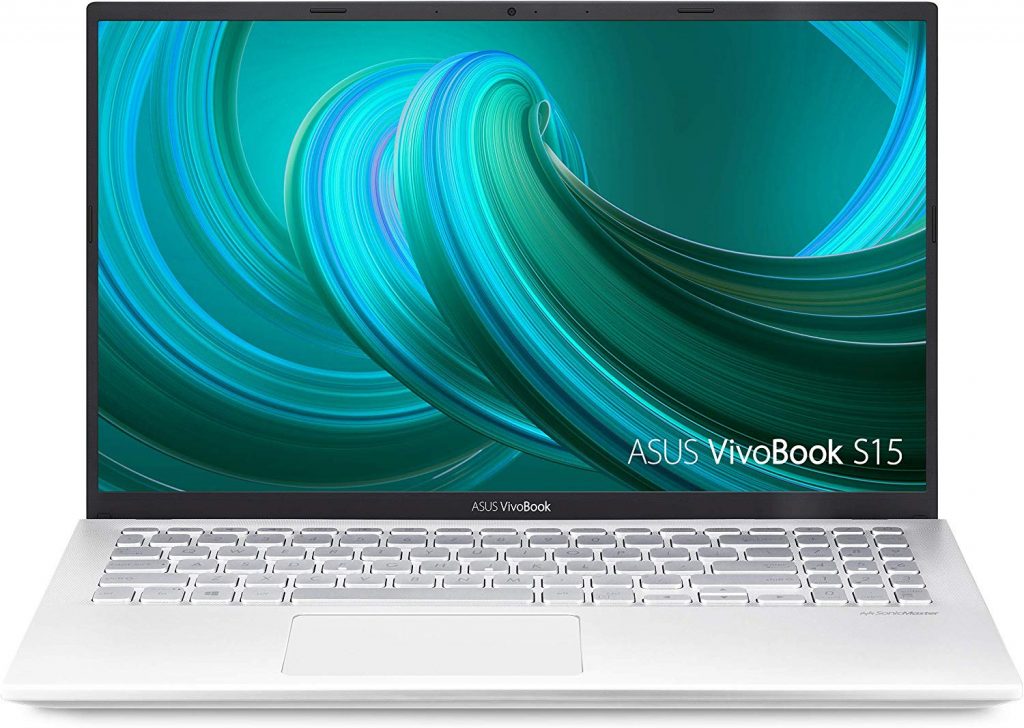 At first glance, you might think that the Asus VivoBook S15 is not a gaming laptop. It's thin, lightweight, and nearly chrome. Some people even believe that it's a bit 'chic' for their style. But looks can be deceiving!
The VivoBook S15 holds its own spot with quite an impressive array of internals for its price. An 8th gen Intel Core i5-8265U CPU processor runs at the heart of this machine. Couple this with a 256 GB SSD, and you have something that can run games at a fast pace with fast loading times. An upgraded version that has a 512 GB PCIe NVMe SSD can be brought, and it still will be under $800.
Graphics-wise, the VivoBook S15 has integrated graphics that can play most casual and old games on at least 30 FPS at medium settings. Depending on the game, it can even be better. But there is an upgrade that will cost you more: an inclusion on an Nvidia GeForce MX250 discrete graphics card. This turns the VivoBook into an excellent gaming laptop while retaining its purpose as a powerful office laptop at the same time.
Another advantage of Asus Vivobook S15 is its cooling mechanism. It remains calm under pressure, so you won't have to worry about hot hands while playing. To top it off, the S15 has a standard battery life that can reach 8 hours.
Acer Aspire 5 High-Performance Laptop
Aspire for Acer's mid-tier, high-performance Ace
Processor: Intel Core i7-8565U / Graphics: NVIDIA GeForce MX250, 2 GB DDR5 VRAM / Memory: 12 GB DDR4 / Storage: 512 GB PCIe NVMe SSD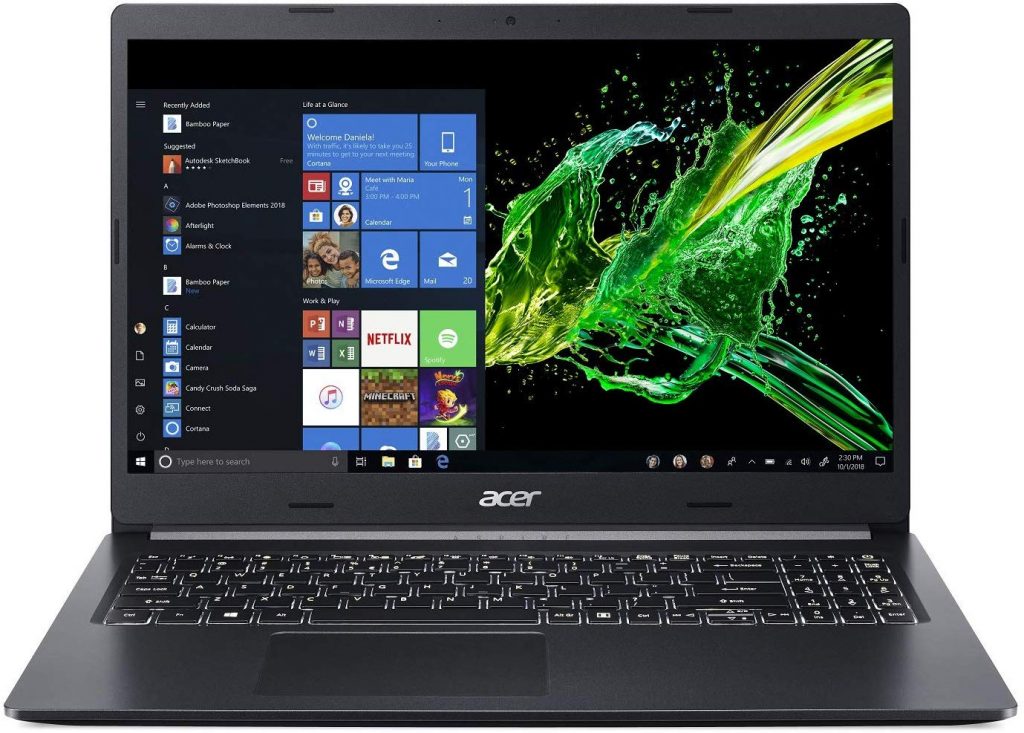 There's no doubt that Acer Aspire laptops will continuously satisfy various users around the world. The price for their value is excellent, and most people gravitate towards Acer gear because of this. But one of their most efficient and affordable Acer laptops is the Aspire 5.
The Acer Aspire 5 is powered by an 8th Generation i7-i565u. You might notice that a lot of the gaming laptops under $800 on this list are running an Intel i5. This is a good step up amongst the rest as it provides better processing power. Since it runs a 12 GB DDR4 RAM, the Aspire 5 can handle many AAA games in the market today without any risk of memory-related lag.
This laptop can also quickly boot up your games faster with its 512 PCIe NVMe SSD. This can also ease up on loading times for your games. Also, you can never go wrong with Aspire 5's Nvidia GeForce MX250 GPU. This is another excellent laptop video card which is perfect for gaming. It has a dedicated 2 GB, DDR5 VRAM, so it won't eat up on your already loaded memory capacity.
Acer Aspire 5 has a 15-inch display – a common trend among mid-range gaming laptops nowadays. This will help you enjoy the best games and will guarantee top-notch entertainment experience all the way.
Lenovo IdeaPad L340 Gaming Laptop
It looks way better than clunky gaming laptops
Processor: Intel Core i5-9300H (can be upgraded to an i7-9750H) / Graphics: NVIDIA GeForce GTX 1650 / Memory: 8 GB DDR4 RAM / Storage: 512 GB SSD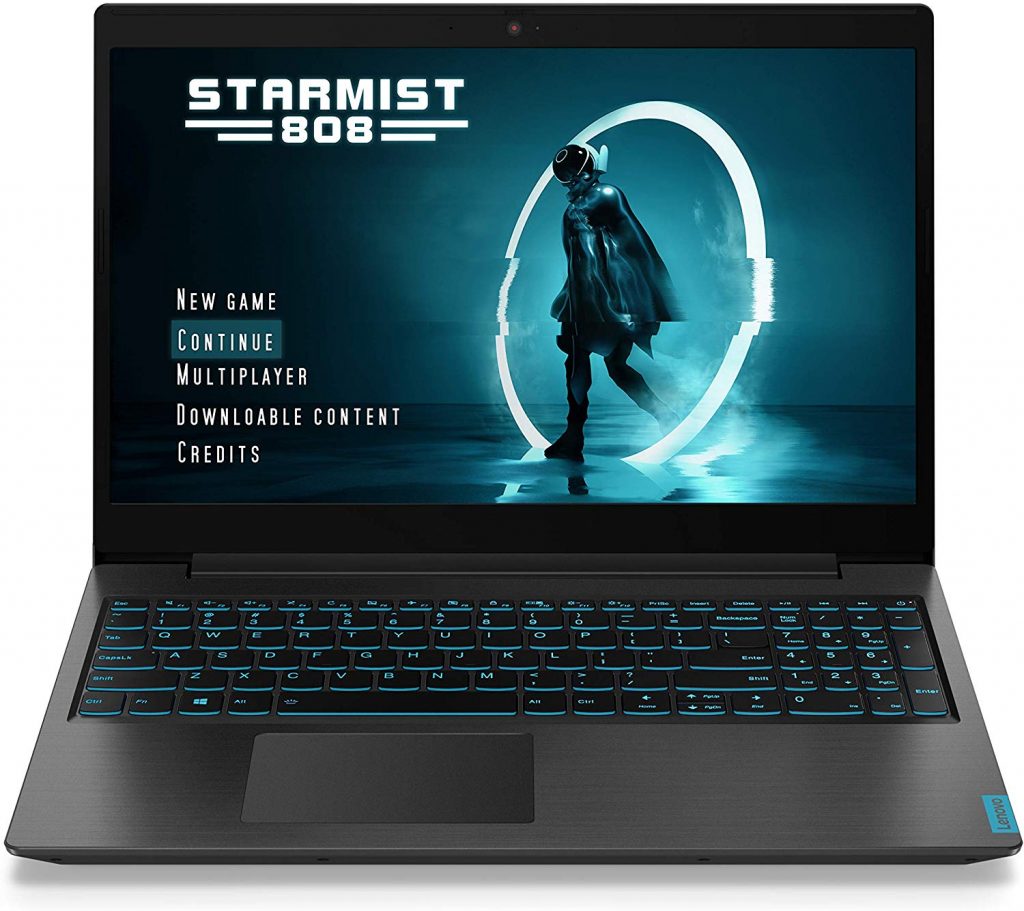 The Lenovo IdeaPad Series has covered a considerable portion of the market. IdeaPad laptops used by multiple people across the globe. They're also portable and highly reliable at all times. The series has gone a long way too since they have different types of laptops for gaming, music production, streaming laptops, laptops for teachers and other usage you can think of. There are Ultrabooks, traditional laptops, and of course, gaming laptops.
If you want an IdeaPad gaming laptop, you should check out Lenovo IdeaPad L340. It may look simple, but it has enough power to get your gaming groove on.
Speaking of looks, the L340 sports a sleek and elegant design, enough even to consider it professional looking. The cover consists of no marks, except for the company's name on a blue-ish rectangle.
When you open the L340, you'll notice the blue lights from the keyboard, another factor that gives it a modern, professional feel. It also features a 15.6″ FHD display with IPS and antiglare. It has Lenovo Vantage's Eye Care, which reduces blue light emission for less strain and fatigue on the eyes, which perfect for long hours of gaming!
Now let's go over the specs. For starters, it runs on the 9th Generation Intel Core i5-9300H Processor. An upgrade can bring this up to a much more powerful i7-9705H, but it will cost you more. Its 512 GB SSD storage is also ample enough to let you play a lot of existing games without the hassle of slow loading times – a killjoy for most, if not all, gamers.
What really drives the Lenovo IdeaPad L340 gaming laptop is the inclusion of an Nvidia GeForce GTX 1650. This is a solid GPU for laptops and will allow you to play even AAA titles in 60 fps (tested on medium settings). If you want to seriously up your graphics, though, be sure to be prepared for less than 60 fps gaming, but it's above 30, so if you can stomach that, then it's all good.
Lenovo had always delivered quality laptops. With the IdeaPad L340 as its helmsman on the best gaming laptop under 800$ race, they become a solid contender for that title.
Dell G5 Series 15.6″ FHD Gaming Laptop
Dell is going Turbo with the Inspiron 15
Processor: Intel Core i5-8300H / Graphics: NVIDIA GeForce GTX 1050 Ti 4GB / Memory: 8GB RAM / Storage: 128GB SSD+1TB HDD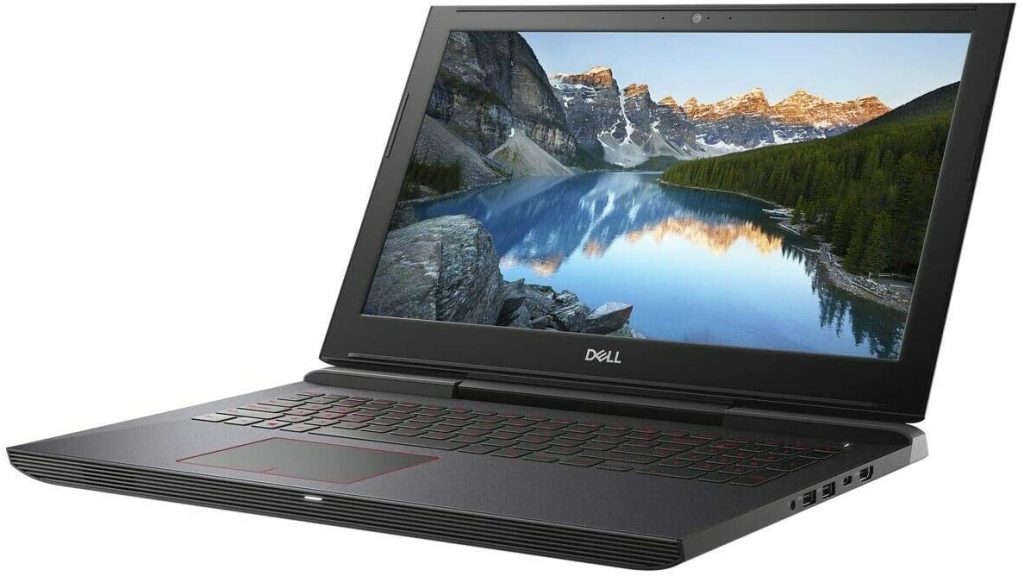 The Dell G5 Series is an excellent entry from Dell. Like most Dell PC, they focused more on functionality than style, which may not sit well with gamers who value aesthetics. But aside from this, it is pretty solid if you could not care less about the outside look.
Powered with an Intel Core i5-8300H, this laptop will not disappoint. Though the performance is mid-range compared to highers cores, it is still more than enough for most recent games without affecting performance.
In terms of overall gaming performance and price, the Intel Core i5-8300H 4-Core 2.3GHz is such a steal. The GPU is also reliable, equipped with an NVIDIA GeForce GTX 1050 Ti 4GB, this laptop is powered by the fastest budget gaming GPU on the market right now. It is also the best-in-class performance thanks to its decent amount of RAM, which is perfect for 1080p gaming.
Overall, the Dell G5 Series is a competitive pick for the best gaming laptop under $800. Sure, it is not the best-looking gaming laptop, but it sure does perform well.
Dell G3 Gaming Laptop
Here comes a budget friendly, mid-tier gaming laptop under $800
Processor: Intel Core i5-8300H, with Turbo Boost / Graphics: NVIDIA GeForce GTX 1050, 4 GB DDR5 / Memory: 8 GB DDR4 RAM (up to 32 GB) / Storage: 128 SSD, 1 TB Hybrid HDD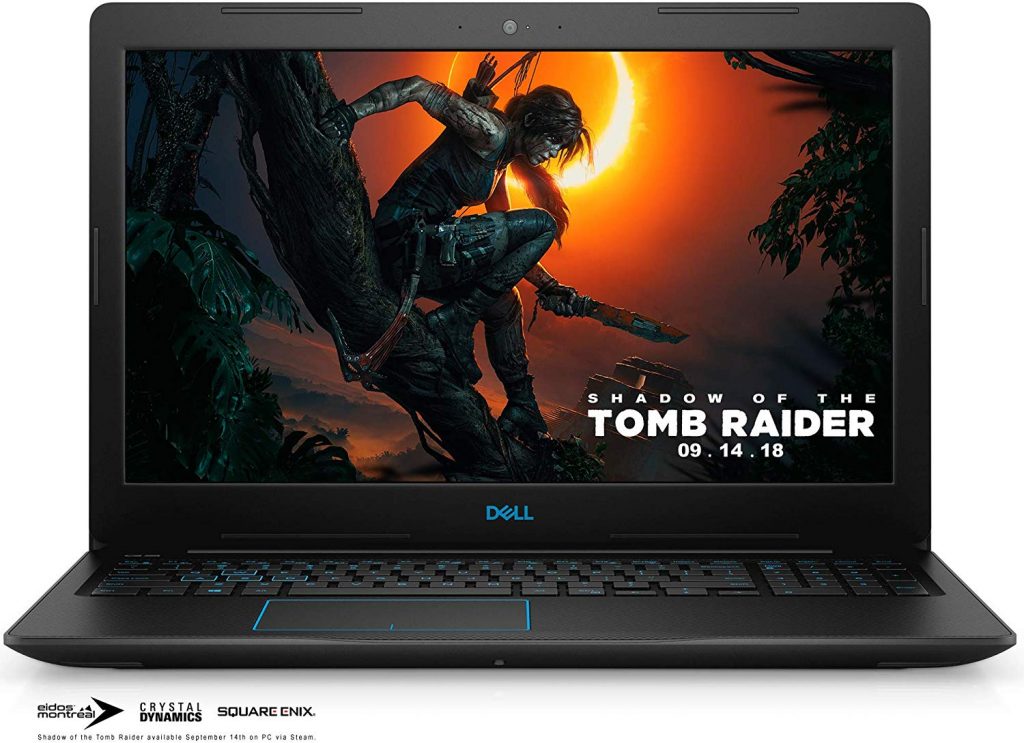 Another gaming laptop champion from Dell is the G3. It's known as the most budget-friendly choice among Dell's G-series laptops, and for a reason. It seems that Dell really wants to capitalize on mid-range gaming laptops, and we aren't going to bat an eye on this.
Those who got the Dell G3 loved its generous 128 SSD for boot up and the extra-large 1 TB HDD 4000 RPM SATA storage. This makes your laptops core processes run faster without clogging up extra storage space.
It's powered by the Intel Core i5-8300H processor with the aforementioned Turbo Boost from the previous Dell laptop we discussed. It can run up to 3.9 GHz if you turn on Turbo Boost, which is quite a jump in power. It has a decent 8 GB RAM which can be upgraded up to 32 GB if you plan to run multiple programs and applications all at once. With such caliber, the Dell G3 is capable of multitasking and running different apps. This is the reason why it's an excellent laptop for streaming as streamers love the functionality of the Dell G3.
If you prioritize your entertainment experience, the Dell G3 will keep you satisfied. It has an almost flawless display, running a 15.6-inch FHD for its screen. This also comes with IPS Anti-Glare, so feel free to game to your heart's content. The combined black and silvery sheen also look fantastic.
Buyers Guide on Buying Affordable Gaming Laptops
Even though desktops are the most preferred PCs for gaming, you sometimes need a portable gaming PC that you can carry around easily. A good gaming laptop will ensure you have the gaming experience you can imagine of. Even though gamers prefer high-end laptops, there are some affordable laptops that would give you the best experience. Most of the entry-level and middle-level laptops have some of the best components with crazy features and designs. Besides, some of these features can easily be adjusted depending on your preferences.
What Should You Consider?
When looking for an affordable gaming laptop, you need to get every specification right. You need to consider the external display, storage capacity, and decent graphics to ensure efficiency. For instance, you will surely need an affordable laptop with the best processor and graphic cards that can effectively handle demanding titles for more than two years. Here are some of the tips that could help you find the best laptop for your gaming escapades:
How Portable Do You Need Your Laptop to Be?
Minimal Portability Levels: Gaming PCs have different portability levels, with the more powerful laptops considered to be less portable. In case you plan play games at home with little movement, then a laptop with a 17 or 18-inch display would correctly work out for you.
Medium Portability Level: If you plan to carry your gaming laptop more often and play games on your lap, you need to consider a 15-inch display system. Such systems generally weigh less compared to the 18-inch display PCs. Besides, they usually have long-lasting batteries. Hence, you will likely have more play time when moving around with your laptop.
Best Portability Levels: Finally, laptops with a 13-14-inch display have the best portability. If you spend most of your time moving, then such a laptop would be best for you. They weigh less than 5 pounds and have long-lasting batteries. Nevertheless, most of these laptops lack a decent GPU or CPU due to their low space.
What GPU Should You Consider?
Even though some games perform effectively with a decent CPU, quite a number are GPU-bound. Therefore, the laptop's GPU features are one of the things you need to consider when buying a gaming laptop. Currently, the greatest gaming laptops come with Nvidia RTX and GeForce GTX GPUs.
However, if you are working on a tight budget, you need to go with the newer GTX 1650 or, the older Geforce GT 1050 Ti graphics. These graphics will inevitably give you an excellent performance on the graphic-intensive games, both at high and medium settings. If you can afford to spend more, you should go for a laptop with the newer 1660 Ti or the older 6 GB GeForce GTX 1060. Nonetheless, you need to consider a laptop with an RTX 2070 or RTX 2080 since they will play all your high-intensive games on high settings.
What Other Specs Should You Consider?
While the GPU is an essential feature you need to look for when buying an affordable gaming laptop, you also need to consider the laptop's CPU, RAM, and internal storage capacity.
CPU: Most games work efficiently on laptops with an excellent CPU. The most powerful CPU you need to consider is the Core i7. However, such laptops are ordinarily expensive. Thus, they are not recommended if you are working on a low budget. A laptop with a Core i5 processor comes at a cheaper rate and is compatible with most games, so you need to consider such models. When choosing a laptop option based on its CPU, the newer laptops are a better option. Most new models come with Core i5 and i7 processors that you need. Additionally, you need to consider laptops with the latest AMD Ryzen 400 CPUs. Other than being affordable, they are much faster compared to Intel powered ones.
RAM: For excellent gaming experience, consider a gaming laptop with at least 8GB of memory. The bigger the RAM, the more things the laptop will do at any given time. 8GB RAM is all you need. Nonetheless, for better performance, you need to expand to 16GB or even more.
Storage: Budget-friendly gaming laptops mostly come with only a hard drive, but some have both the hard drive and SSD. SSD offers impressive performance compared to a conventional hard drive. Therefore, when buying your laptop, you need to consider one with an SSD. If you need additional space, get yourself a bigger external hard drive.
Laptop Display: The display size of your gaming laptop mainly depends on your personal preference. Despite the larger screen offering the best viewership when playing games, you need to remember that these laptops are always heavier and not highly portable. In terms of screen resolution, consider at least 1920 x 1080 display laptop. In case you have an RTX 2070 or 2080, you need to consider buying a laptop with a 2560 x 1440 display. Additionally, if you don't want to spend much more, you should avoid touchscreen laptops. They are much expensive, yet the touch screens are entirely unnecessary in gaming laptops.
Ports: Ensure the gaming laptop you intend to buy has the right USB ports that you need. Newer generation laptops have USB-C port, which is more advanced compared to the previous USB-A port. USB-C ports can transfer high definition video and extensive data at a go without an adapter.
Battery Life: Consider laptops with longer battery life to ensure your GPU's full performance whenever your laptop isn't plugged in. Nevertheless, most laptop batteries have shorter lives when playing games, unlike when doing other tasks. Hence, it would be best to have a laptop that can last for longer hours when playing games.
When looking for an affordable gaming laptop, you need to get one that can last for several years. Consider one with a mid-range to high-end GPU depending on your budget. Even though a good GPU is a priority, you also need to consider the laptop's RAM, CPU, and storage. However, storage and RAM usually are upgradeable if you require more space. You also need to pay attention to the laptop's display, including size and resolutions.
Gamer's Input on the Best Gaming Laptops
We've asked a few of our gamer friends what laptop are they currently using. Here's what they have to say.
As a Tech Expert, I would recommend Acer Aspire V5-561G-9865 Gaming Laptop. The Acer Aspire V5-561G-9865 is an incredible blend of AMD discrete graphics setup and Intel CPU. This gaming laptop comes with a 15.6-inch large display screen with HD Widescreen CineCrystal LED back-lit offering a 1366×768 pixel resolution. This gaming laptop is powered by the 4th generation Intel Core i7 clocked at 1.8 GHz. It also comes with an 8GB
RAM and 1TB hard disk drive space which is pretty nice for storing multiple games. It also includes NVIDIA GeForce 7 series graphics card which makes it a suitable buy for gamers.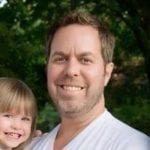 Shayne Sherman
CEO
Techloris
https://techloris.com
Being a gamer, I would suggest the Asus Vivobook V551LB-DB71T laptop for gaming for 800$ dollars. The multi-point touch-enabled large screen is the unique feature of the Asus Vivobook series. You can experience the functionality and performance of this laptop that enables you to double-tap to open documents, pinch to zoom in on maps, and swipe to browse photos similarly as you do it with your tablet or smartphone. The 15.6-inch large
display screen offers a very high pixel density. Additionally, the 4th generation Intel Core i7 processor clocked at 1. GHz guarantees quality performance and speed. The 1 TB hard disk drive storage capacity is extra sufficient for storing many games in it. Furthermore, it is powered by NVIDIA GeForce 740 discrete graphics card that ensures high-quality graphics.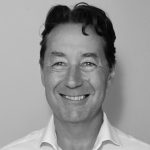 Rorie Devine
CEO/Founder
https://gro.team/
The one I have is at $800, ($799), so im not sure if that still counts or not, but it is seriously a great bang for your buck.. I play all variations of games – from Team Fortress 2 to Fortnite, Warzone, etc. and single player games like Skyrim. It's been able to handle pretty much all of it without a hiccup.
Thanks,
Alex
Laptop name: Apple MacBook Pro 15in Core i5 2.5GHz Pro MD101LL/A Laptop
Amazon link
I'm recommending this refurbished Macbook that goes for around $500, which is a great choice if you don't mind a used laptop. In my opinion, refurbished MacBooks are underrated when it comes to gaming and this one packs a lot of value for under its price tag. As long as you aren't running the latest games at full resolution, you can run most games on this laptop without having to blow your budget. You can get the 8GB RAM version that includes a sturdy 2.5GHz i5 CPU and an Intel HD Graphics 4000 video card with a widescreen display at 1280×800 native resolution. In other words, this MacBook Pro is perfectly equipped to handle work and play flawlessly.
Although gamers trend toward Windows laptops since they are more affordable and offer better value, this MacBook is an exception. You can get a cheap gaming laptop that comes with all the benefits you would get from Apple. That is excellent performance and reliability, not to mention a long-lasting shelf life with top-notch Apple customer support at your disposal if anything happens to it. My favorite thing about having a MacBook though is that I never have to worry about issues with drivers and compatibility. So although Apple products are generally expensive, if you are open to buying a refurbished laptop, this MacBook is the way to go for just 500 bucks.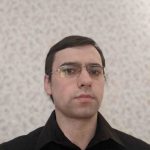 Oleg Deneka
Founder at TechPriceCrunch.com
I am currently using a HP Pavilion 15, and I love to take it to my friend's place to have a LAN Party.
What I love about this laptop, is that it LOOKs & FEELS like a gaming laptop (with the exhaust at the back), the keys are nicely spread out and have great tactile feedback so that I don't mush my keys when it gets intense.
Thankfully, because we prefer to use the LAN cable for the most stable connection – the Ethernet Port is on the left side, so that it doesn't cramp up the space that I need for my mouse movements.
And with the i5 processor, 8GB ram and GTX 1050, it is more than enough for me to crank up the graphics to the max, and still play smoothly at 60 FPS.
The 15-inch screen is a pleasure to look at and play with, and it is also big enough for me and my friends to just chill, and watch videos on this bad boy when we are having a short break.
It's just good fun! 🙂
P.S The online games that we play are LoL, L4D2, Fortnite, Killing Floor 2,
Overwatch. So I have yet to test out if the laptop can support very
graphic-intensive solo games.
Lucas Lim
Co-Founder of GamingMaven
Site URL: https://www.gamingmaven.com/
I use the ASUS VivoBook F510UA which is the perfect gaming laptop for the budget range. The VivoBook series from ASUS has been a game changer for me and for their fans. The best part about VivoBook series is that they come with Full HD displays. The laptop that I use is powered up by an Intel 8th Generation Core i5 1.6GHz processor. The feature that I love the most is the anti-glare display of this laptop.
–sreeramsharma39
I have been using the Acer Nitro 5 Gaming Laptop and I would say it is one of the best gaming laptops that you can have for under $800. This laptop comes with an Intel Core I5 9th Generation processor, a processor that can reach a clock speed of up to 4.1 GHz, which is ideal for gaming. Along with an Nvidia Geforce GTX 1650 graphics card, you can play almost any games at 1080p, and achieve a decent frame rate even in max settings. I'm getting 100 or so FPS on the highest settings in Rainbow Six Siege, meanwhile for Graphically demanding games like Assasin Creed: Odyssey gets a stable 45-60 FPS, which is good enough for a smooth gaming experience.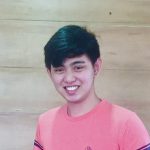 Robert Henzon Llarves
Founder of thetechnoburst.com
I am using the Dell G3 15-inch Gaming Laptop. Not only is it one of the most affordable gaming laptops out there but it also has really powerful specs that amplify my gaming experience.If I had to pick one aspect that is my favorite about the Dell G3 it would be its speed and this largely due to the inbuilt 512GB SSD storage space which enables multitasking and has made my gaming experience as seamless as it can be. This is also in part due to some of the other specs of the Dell G3. The laptop comes with an Intel Core i5-9300H quad-core processor accompanied by 8GB of RAM which is definitely strong enough to support and operate every game out there without any hassle. The Dell G3 also comes with the Nvidia GeForce GTX 1660 Ti graphics card with a dedicated 6GB video memory which means regardless of how intensive the graphics specs are, your laptop will be able to do justice to its visuals.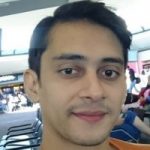 Pratik Jain
Founder and Author at LeaguePingTest.com
I've been in the IT industry for over a decade now and I work closely with a firm that associates itself with gaming products including laptops and other accessories. I also love gaming and this is why I like to be updated about the latest technologies in the market.
I use ASUS VivoBook for gaming. This is the best laptop under $800 which not only provides you a good gaming experience but also has an excellent keyboard typing that allows you to work faster. It comes with a powerful 8th Generation Intel Core i5 8250U 1.6GHz (Turbo up to 3.4GHz) processor along with the amazing sound quality that saves you from wearing your headphones all the time. 15.6 inches Anti-glare full HD display with ASUS Splendid software enhancement helps you in playing high-resolution games more efficiently.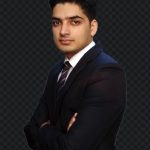 Vipin Chahal
Founder of Return Policy Guide
https://www.returnpolicyguide.com
FINAL THOUGHTS
Now that you've read the list of the best gaming laptops under $800, you can now compare and jot down the units aligned with your preferences. Just keep in mind that knowing your goal for the computer is as essential as determining the best price. If you are a hardcore gamer, for example, you should pick a unit that has the best combination of processing power, GPU performance, and memory reliability. Such a unit can put the price within the range of $750-800. If you need a laptop for writing or office purposes, then it's advisable to look within a safe yet decent range of $500-650.
Still, at the end of the day, you're the one who will decide among this list of best gaming laptops under $800!
Recap: The Best Gaming Laptops That You Can Pick Under $800