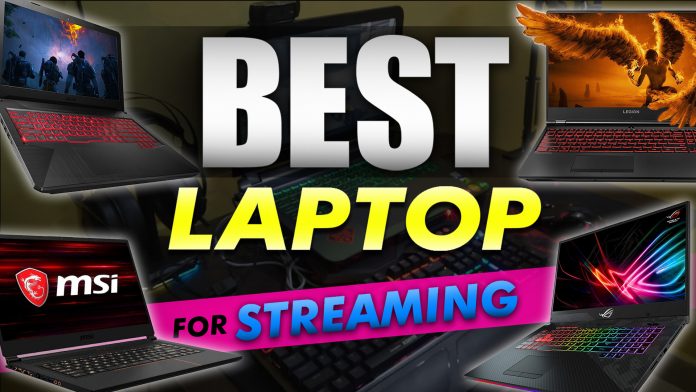 More people are streaming now than ever before. They're streaming video games, they're chatting online to hundreds of followers, they're posting everything from makeup tips to magic tricks. Streaming, whether it's on Twitch, YouTube, or Mixer, is something that's accessible to everyone—as long as you have the right technology.
Laptops are a great solution. Laptops make it easy to stream from anywhere, and to edit your files while on the go. You don't need an extensive desktop setup to become a streamer, and laptops also make it easier to stream console games and things that might need you to have a deck attached.
Of course, video game streamers are going to need some heavy duty laptops if they want to stream with low latency and high resolution. But other streamers might just need a computer that's a little more powerful than the average PC. When it comes to streaming, you need:
A lot of RAM. Both streaming solutions and video editing solutions require a lot of memory. If you don't have enough RAM, you're likely to be dropping frames, leading to choppy video.
A large, solid state drive. Video takes up a ton of space. If you're editing your streaming video at all, you're going to need a large drive. A solid state drive is preferred, because it's far faster.
A great processor. Since streaming does take up a lot of processing time, you want a multi-threaded processor that's going to be able to stand up to the task.
A best-in-class video card. Even non-game streamers are going to need a good video card, because they need to be able to process video graphics.
But everything else? Well, that's debatable, depending on how much you want to spend, and what you're going to be streaming. We've taken a look at laptops on all ends of the spectrum, to try to find you the best options. The best laptop for streaming is one of the laptops on this list.
A lot of these laptops are gaming laptops. That doesn't mean that they're only good for gaming. But gaming has a lot in common with video editing and with streaming: They all require the above features.
The Top 10 Best Laptops for Streaming
1. The HP Omen 17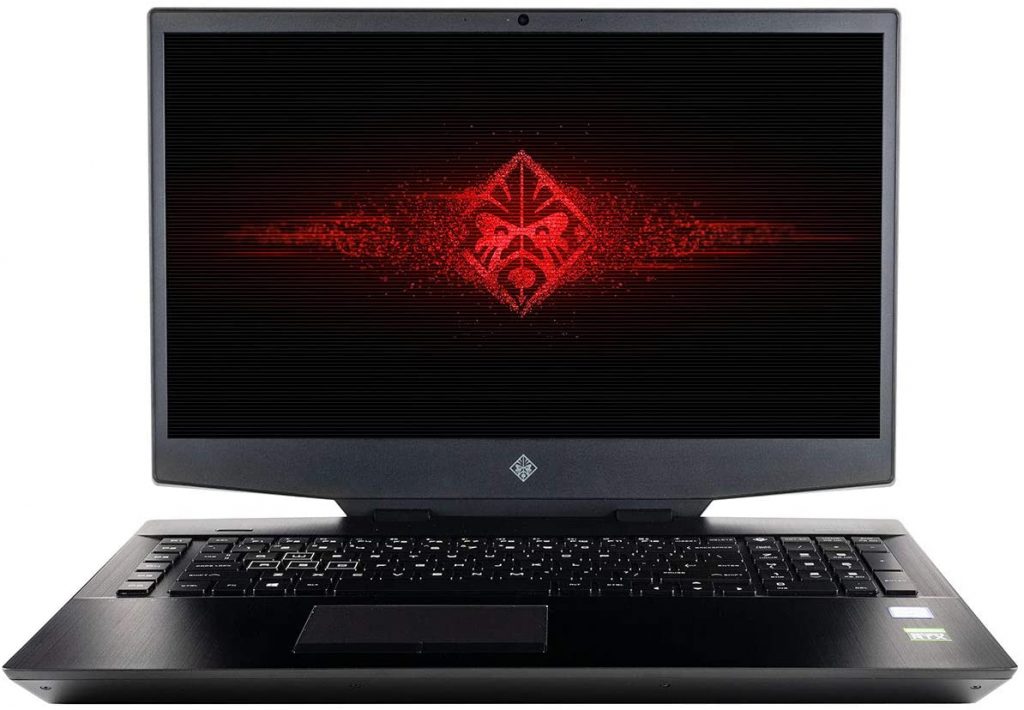 This is the laptop for gamers. Check out these specs: an Intel Core 9th Gen processor, GeForce RTX 2080 Graphics, Solid State Drive, and DD4 RAM. This laptop comes with OMEN's Tempest cooling technology, 4-zone RGB backlighting, and the command center: system vitals, performance control, lighting, and a network booster to address any network latency. Enhanced audio, HP audio boost, and audio by Bang & Olufsen all make the HP Omen a great choice for those who want to stream directly from their laptop.
This next-generation laptop is powerful enough to stream practically anything, including today's AAA games. Despite this, it's still lightweight, compact, and portable. And that's to say nothing of its form factor, which includes an attractive, futuristic case design.
But that's not the only reason we select the HP Omen 17. JackSepticEye, Ninja, PewDiePie, and others all use systems built around the GeForce RTX 2080 graphics card. The HP Omen 17 is one of the few laptops powerful enough to include the RTX 2080. When you use the HP Omen, you're using the same type of power that's seen in desktop computers with some of the most powerful competitive streamers out there. If you want to be using a laptop with the same video card as Shroud and DanTDM, you want the HP Omen 17.
2. The MSI Stealth Gaming Laptop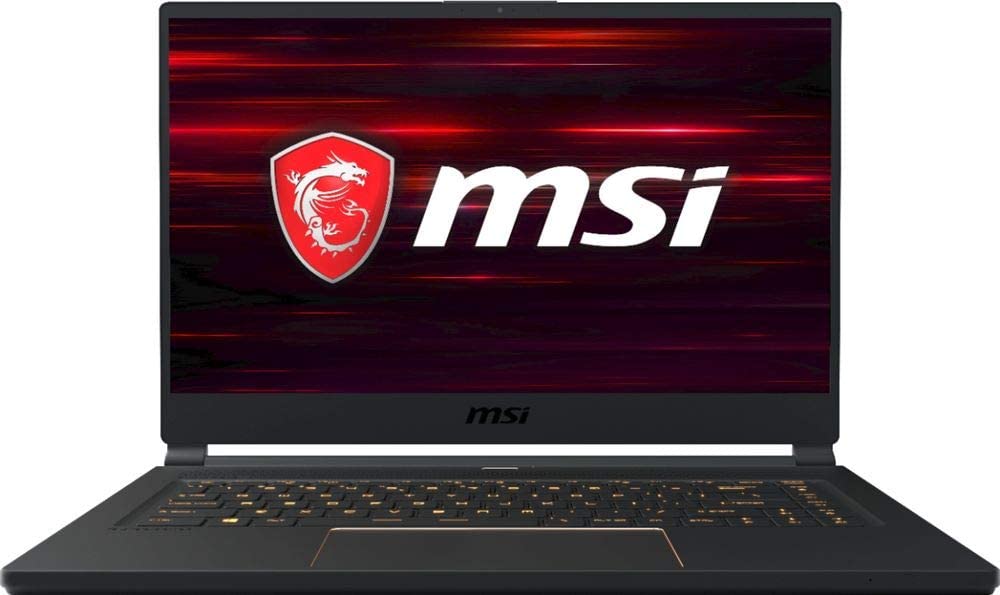 Of course, HP isn't the number one gaming brand. There are a lot of brands that are known for their gaming technology. MSI is one of them. MSI has made a name for itself in desktops, laptops, peripherals, and more, all within the space of gaming.
For the streamer on the go, this MSI laptop is ultra-thin and ultra-light. It boasts a 15.6 inch display, NVIDIA GeForce RTX 2060 graphics card, and Intel Core i7 at 4.1 GHz. The latest 9th generation processor works together with the graphics card to play nearly any AAA title. The thin bezel and 144 Hz screen also ensures that these videos consistently look great. But what's so stealth about it? Apart from being small and light, it's also pretty quiet, thanks to the premium fans.
Some advantages to the MSI Stealth include the Cooler Boost Trinity, those whirlwind blade fans that we mentioned, which are able to increase air pressure and flow. It's also got a full eight hour battery life, perfect for those who are streaming outside of their home. MSI is a trusted brand that provides excellent products, and everything on the MSI Stealth (such as the anti-glare screen and professional audio) shows that someone cared about the design of this laptop.
3. The Acer Predator 300 Gaming Laptop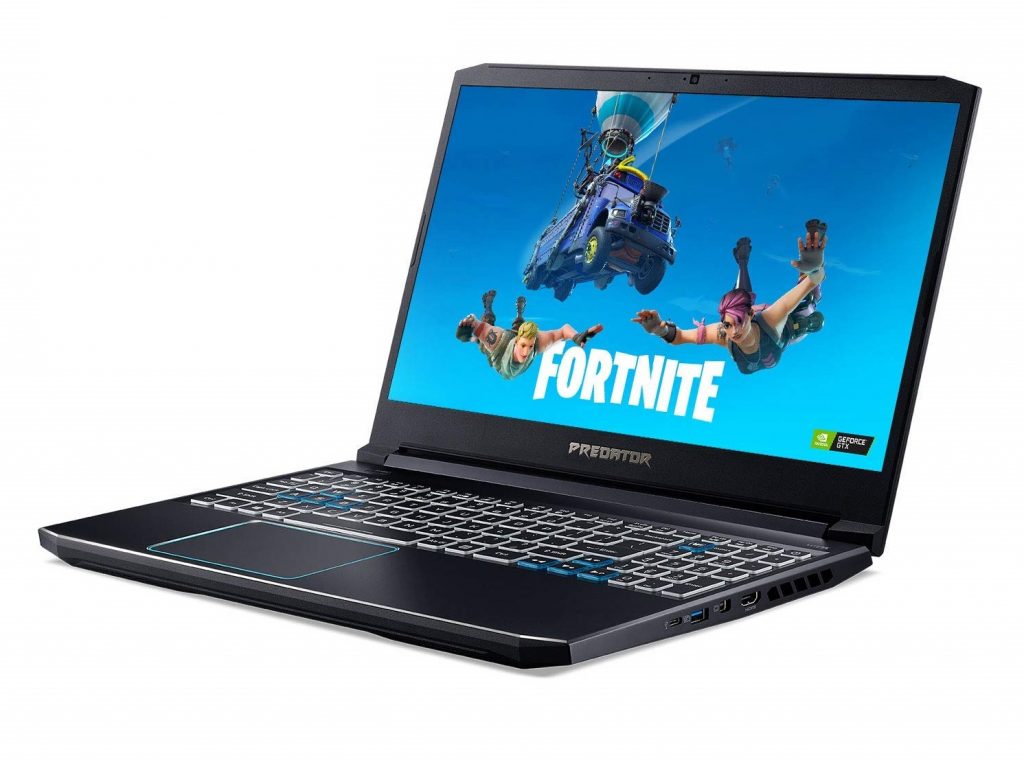 Few laptops are as attractive as the Acer Predator, which is a firmly middle-of-the-line laptop with a lot of style and flash. The Acer Predator has a 144Hz screen and a gorgeous, full color back lit keyboard, but that doesn't quite makeup for the fact that it isn't quite as powerful as some of the others on this list. Part of what holds it back is the GTX 1660 Ti, which isn't quite comparable with some others on this list. It has a full 16 GB of DDR4 RAM, but it also has only 512 GB of storage.
Still, this laptop is a great compromise. The Acer Predator is between the low-end and high-end in terms of price. The 9th Gen Intel Core i7 processor is very powerful, and the IPS panel is extremely attractive. PredatorSense gives you full control over the laptop, including being able to overclock the computer, alter the fan speed, and customize the lighting. The RGB keyboard has four zones, and there's an immersive audio experience through Waves MAXXAudio. It also has some advanced features like Killer DoubleShot Pro, which lets you choose which applications are prioritized in the control panel. Make sure both your streaming solutions and your games are given first rate booking.
Because this laptop is a little more expensive than the hardware itself will merit, it's really ideal if you prioritize looks. But while looks aren't everything, they still are something, and this gaming laptop has it in abundance.
5. The ASUS ROG Strix Scar II Gaming Laptop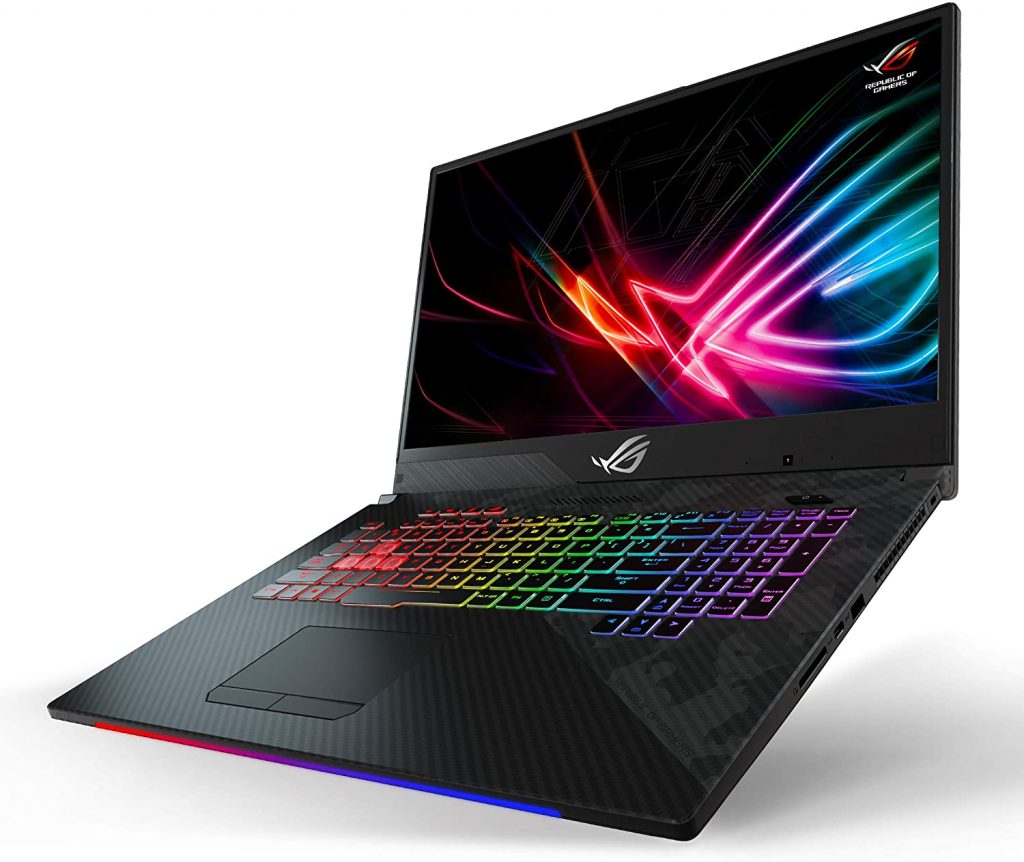 Shroud uses an ASUS STRIX GTX 1080 Ti, and it's easy to see why. This ASUS ROG comes jam-packed with a GeForce RTX 2070 8 GB video card, an i7 hexacore processor, and a 144Hz 3ms 17.3″ screen. The screen is really what's beautiful here. A 17.3″ screen isn't just great for gamers, it's great for any streamer who wants to be able to see their stream, interact with their crowd, and make sure their video editing is up to the highest of high standards.
In addition to all that, it's got 16 GB of DDR4 RAM and an incredible SSD plus 1TB of space on a FireCuda HDD. Fast WiFi, RangeBoost Technology, and a Hypercool Pro thermal system with dual 12 volt fans all round out to make this one of the most technically impressive gaming laptops on this list. If you want everything from an RGB keyboard to an RGB logo and RGB light bar, you want this device: It's got style and panache to spare. Of course, if you don't want a laptop that's a light show, it might be a little too excessive for you.
For those who aren't streaming games, consider the fact that the ASUS ROG has a lot of high-performance features that suit everyone. It's got automatically adjusting fans, a beautiful brushed finish, and a 76% screen-to-body radio that means that anything you view, whether it's games or videos, will be at your front and center.
The ASUS ROG is a great gaming laptop for those who really want to stream those AAA titles, or for those who do extensive video editing. It's definitely a lot of style as well as form, so you're paying for the form factor in addition to the computer itself. Of course, somewhat understandably, this laptop also isn't the most mobile of mobile devices. This laptop is more of a fixture. With its large size and heavy weight, you'll probably want to leave it at home.
6. The ASUS TUF Gaming Laptop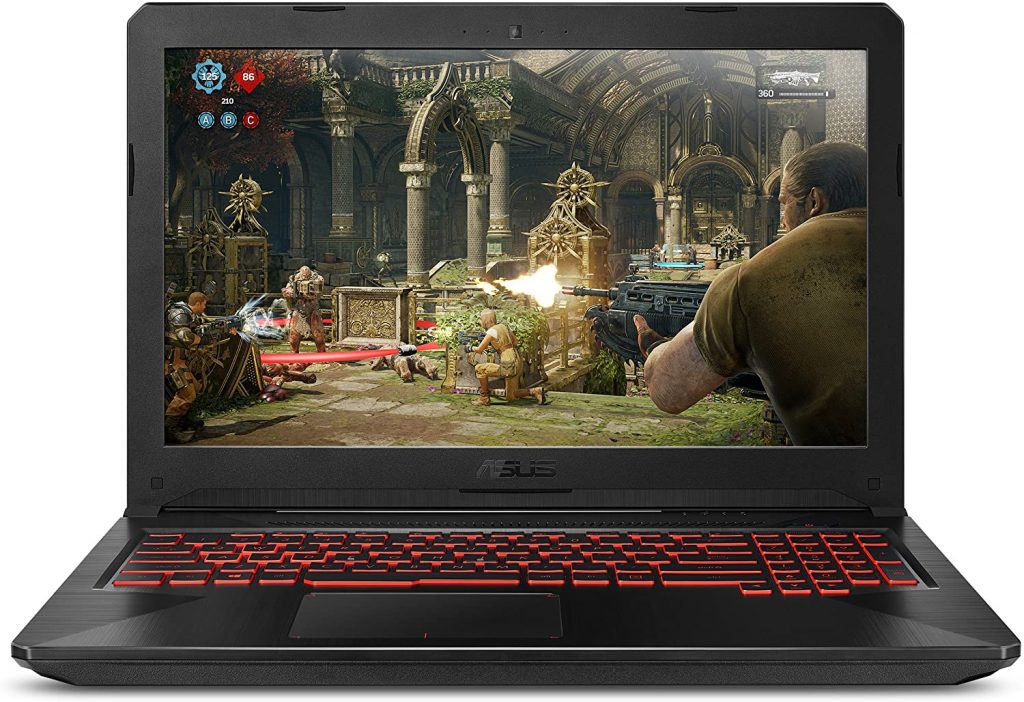 Are you trying to stream on a budget? A lot of people are. Let's face it: If you're streaming music or some ASMR, you're not going to need a best-in-class laptop. But gaming laptops in general are still the best for streaming because they have so much in common. The ASUS TUF is a great entry-level choice for those who are streaming, but aren't necessarily streaming a lot of games. The ASUS TUF comes with a lot of "little brother" features of the ASUS ROG.
That includes a 15.6″ full HD screen, an 8th generation core i5, and a GeForce GTX 1050 Ti, which is still quite powerful. In addition to that, it has a 1TB hybrid HDD from FireCuda, just like the ASUS ROG. But unlike the ASUS ROG, this laptop is actually portable. It's only 5.07 pounds, and it's 0.98″ thin. You can take this laptop anywhere, depending on where you're streaming.
Aesthetically, it's not going to be as attractive. It has a backlit keyboard, which is nice, but it also has a pretty thick bezel. But you might not care about that. Otherwise, the 3.9 Ghz processor, 8 GB of DDR RAM, and 1000 GB of space should be enough for most streaming. The ASUS TUF is a gaming laptop that isn't going to look out of place in school or at work either, which makes it a great streaming laptop for those who need to multi-task.
7. Dell XPS 13 Laptop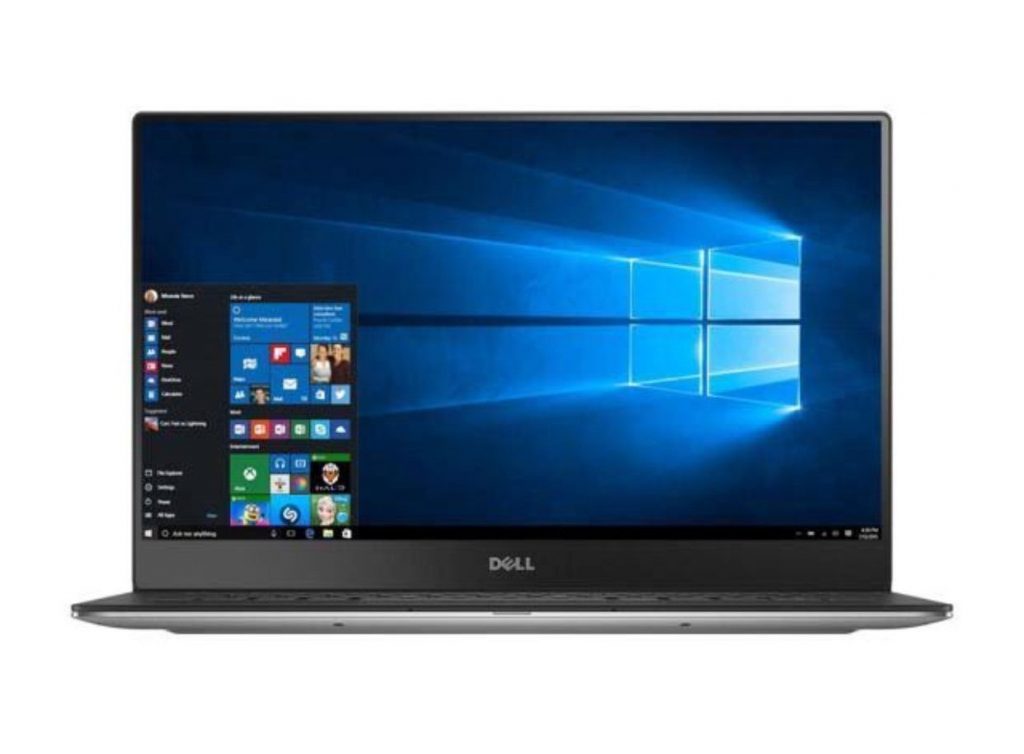 A lot of streamers have a desktop computer, but still use a tricked-out laptop when they've got to stream on-the-go. PewDiePie himself has been known to use the Dell XPS 13 Laptop, which has an incredible, upgraded form factor. This 2-in-1 laptop can turn into a tablet. It's got some great specs, too: 16 GB of RAM, 13.4 inch InfinityEdge touchscreen, and an Intel Core i7. If you stream for long periods of time while you're wandering around, you'll love the battery. It lasts up to 10 hours.
This type of laptop is perfect for those who aren't necessarily streaming games. It has a 512 GB solid state drive which is both fast and spacious, and its 16 GB of DDR4 memory means that you'll be able to run OBS or StreamLabs without any problems. You can even do your video editing directly on it. A 2-in-1 laptop is special because you've got that tablet form factor without having to rely upon tablet technology.
8. Apple MacBook Pro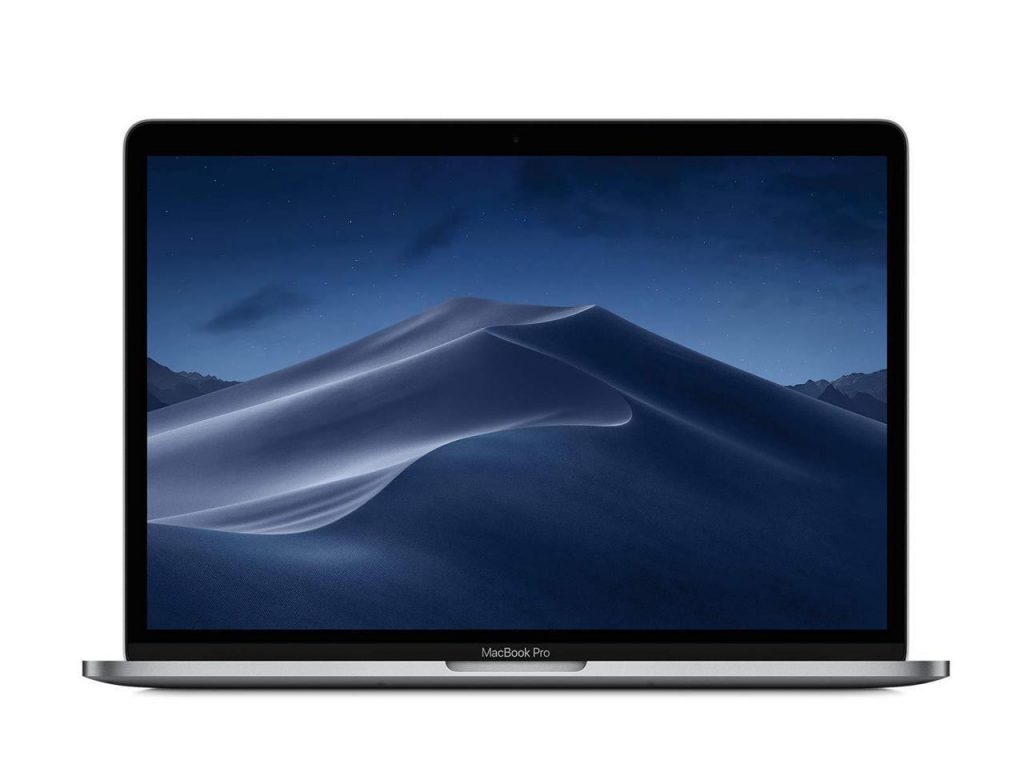 Streaming? On a MacBook? It's more likely than you'd believe. Gaming streamer Manny is known to use an Apple MacBook Pro 13 Laptop. Here's the benefits of a MacBook. It's got a wealth of video editing software and a few games. It's also great for streamers who aren't gaming, such as ASMR recorders, or lifestyle streamers. If you do a lot of video editing, the MacBook Pro is a de facto standard. And, of course, it's just a slick and powerful machine. There's a lot to be said about the public perception of the MacBook, and its ability to link into the iPhone ecosystem, too.
The latest version of the MacBook pro has an Intel Core i9 (or Intel Core i7) processor, 1TB of data, and comes in colors such as space gray or silver. You can even customize it with real wood cover. A 16 inch retina display displays colors true to life, and the AMD Radeon Pro graphics card may not be the best in the market, but it's nothing to scoff at. There's also a six speaker system and force-canceling woofers, for those who love to listen to music, or just need to listen to the audio that they're editing. Overall, this is simply a great device, as long as you aren't trying to do any hardcore gaming.
9. Lenovo Legion IPS Gaming Laptop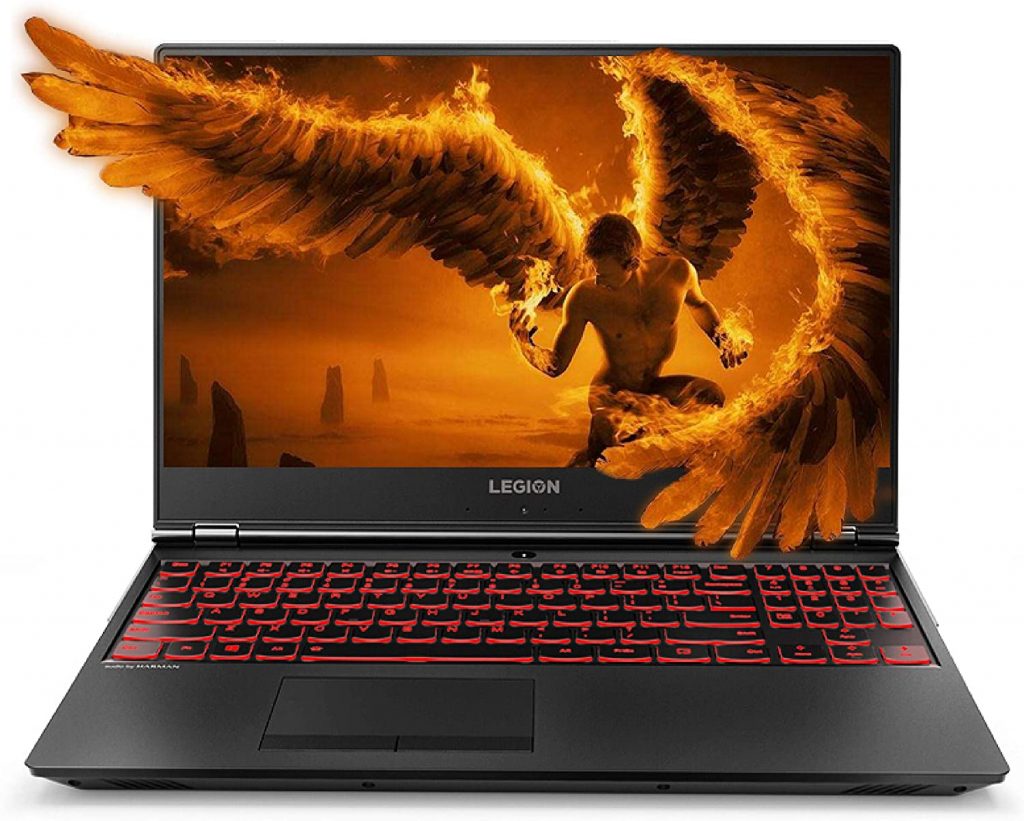 Not everyone wants a giant gaming machine, some people just want something that can reliably play some games, stream a little, and double as a working or school computer. That's where the Lenovo Legion comes in. A budget-rated gaming laptop, the Lenovo Legion still has some great features. Like many other gaming laptops, it has 16 GB of RAM and a 256 GB solid state drive. The full HD display, with a thin 0.3 inch bezel, is IPS with full color saturation. And it has an 8th generation processor, which is 40 percent more effective than the previous model.
The graphics card is nothing to scoff at either, with a GeForce GTX 1050 Ti. It has dual channel cooling and it weighs in at just 6 pounds. This is a great all-around laptop, and a great choice for those who are just breaking into video game streaming, those who stream less resource-intensive games like indie games, or those who are streaming things like makeup, cooking, and other lifestyle streams.
10. Dell G3 15.6″ Gaming Laptop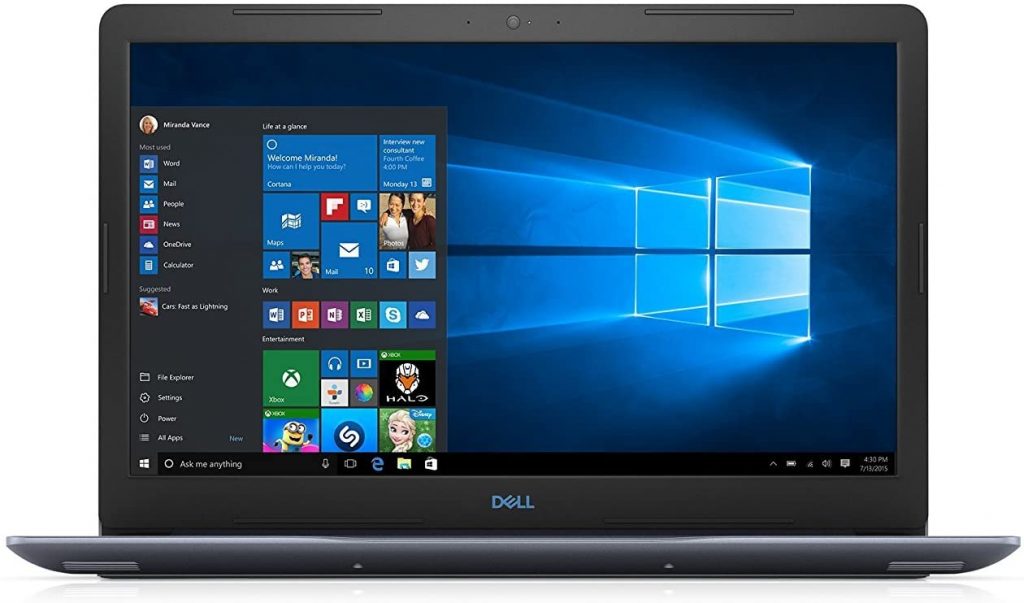 Sometimes, we just want something simple. The Dell G3 sharers a lot of specs with the Lenovo Legion. It's got an 8th generation Intel Core processor and a GTX 1050. At the same time, it's also a little less impressive. The IPS screen has a large bezel, it only has a 256 GB SSD, and it only has 8 GB of DDR4 RAM (add more RAM if you're going to use this for video editing). There are advantages too, though: it's got two powerful, front-facing speakers, dual fans, and improved wireless connectivity.
The Dell G3 is a great entry-level device. It's thin, at 22.7 MM, and it has a back lit keyboard for those in low lighting. The 56 Whr battery will last hours, and the entire kit weighs 5.57 pounds. You can take it anywhere for gaming and streaming on the go.
The Dell G3 isn't the most powerful gaming laptop on this list, by far. But it's a good entry-level laptop for those who want to stream, and aren't necessarily getting too much into the gaming side of things. This laptop is more than powerful enough to run most video editing software, OBS, and StreamLabs, even if it's not going to be able to keep you at 60 FPS for the latest battle royale.
How to Live Stream from a Gaming Laptop
Conclusion
Which laptop is best for streaming really depends on two things: What are you using it for? How much are you wanting to spend? There is no universal "best laptop for streaming."
Gamers are going to need some of the more high end laptops on this list. The HP Omen is certainly one of the best, though ASUS and MSI both have some great competitors. On the other hand, streamers who do ASMR, makeup, or just flat out prank videos, budget video cards would be enough. They're more likely to want something to the low end of this list.
Despite there being a huge chasm in price, all these laptops can play games and stream them at the same time. The lower end models may lose some frames when streaming AAA titles. But they're all highly rated and reviewed, they're all from rock solid brands, and they should all be able to run StreamLabs/OBS just fine.
Buy your laptop and start your streaming career today!
Recap: The best laptops for Streaming on Twitch, Mixer, YouTube and Facebook