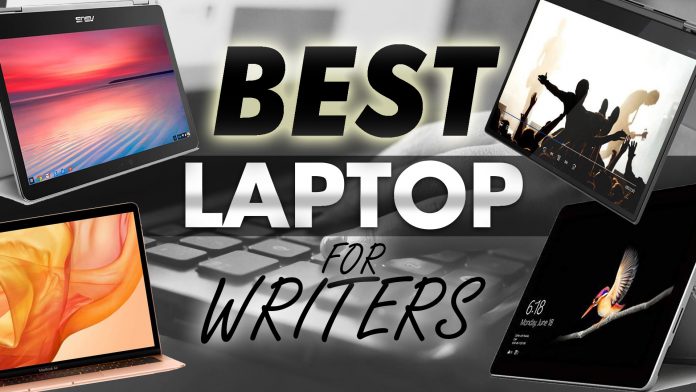 As a writer, most of the time, we are using our laptops. It is not just efficient but also convenient, especially when we decided to work at our favorite coffee shops. If you are currently on the market looking for the best laptop for writers, then you have come to the right place.
On this list, we have included the best laptops to make your writing more convenient, fun, and efficient. After all, it is inspiring to work on a trusty laptop that can keep up with your creative and busy lifestyle!
Best Laptop and Tablet in One: 
Microsoft Surface Go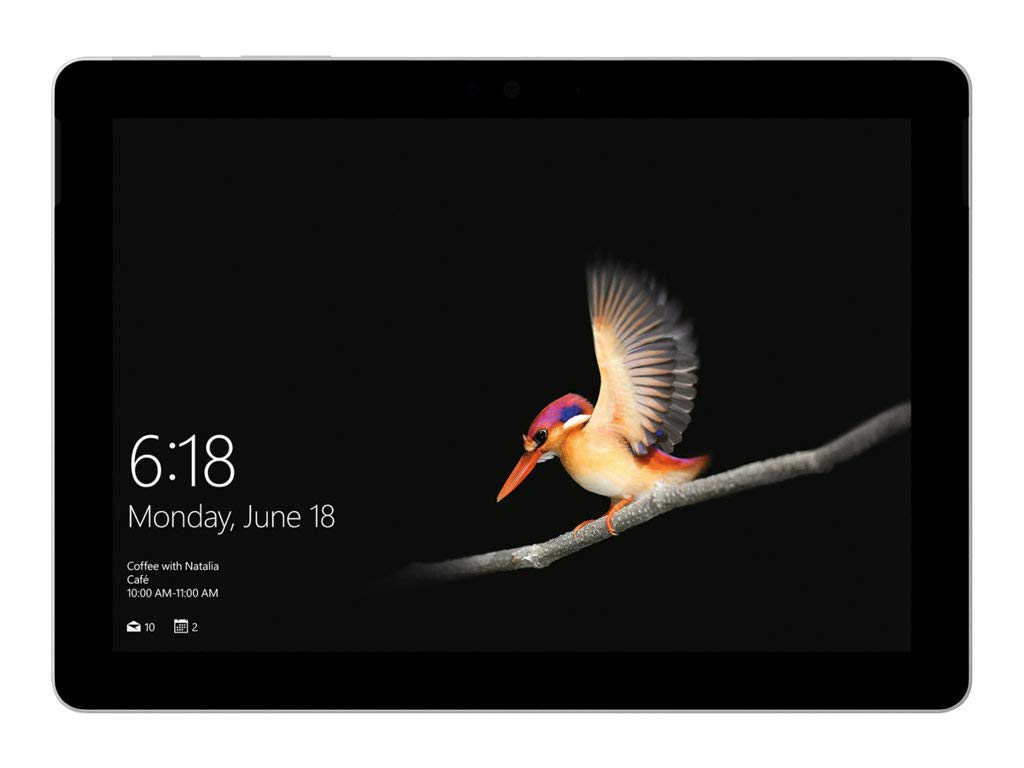 The Microsoft Surface Go is an impressive device that delivers the signature Windows 10 experience in a portable 10-inch tablet. The Surface Go has combined the best parts of the Surface Pro 6 in a compact and much more budget-friendly package. Faithful to the "Go" tag on this laptop, this device is super portable, so it is easy to stash it away on your bag when you head out to get some inspiration.
If you're out hunting for something that is loaded with modern specs, looks super stylish and super portable, then the Microsoft Surface Go is one of the best picks. 
Unfortunately, you'll have to shell out extra cash for the separate keyboard. But if you don't mind spending a little bit more, you will be rewarded with a portable laptop that is a pleasure to work on. Plus, the impressive PixelSense display is fantastic for streaming your favorite show on Netflix during your breaks.
Best Ultrabook for Writers: 
Asus Zenbook UX310UA

The Asus ZenBook UX310UA won't break the bank, but this 13.3-inch laptop feels premium. Owning a stylish machine as a writer might not be a prerequisite, but it sure foes feels excellent to work on one. Sometimes you can just feel all your creative juices flowing by just staring at a machine that is powerful and portable enough for your work.
With an excellent processor, decent RAM, and reliable storage, the Asus Zenbook UX310UA is a breeze to work om. It is not an overstatement to call this as one of the best Ultrabooks for writers like you. With this investment, you'll not just get an impressively performing notebook that won't get obsolete anytime soon. Its ultra-slim design makes it easy to bring around town, which will be awesome if you enjoy writing while on your travels. For the keyboard, it sized decently, which makes writing on it such a breeze. 
Best Chromebook For Writers: Asus Chromebook Flip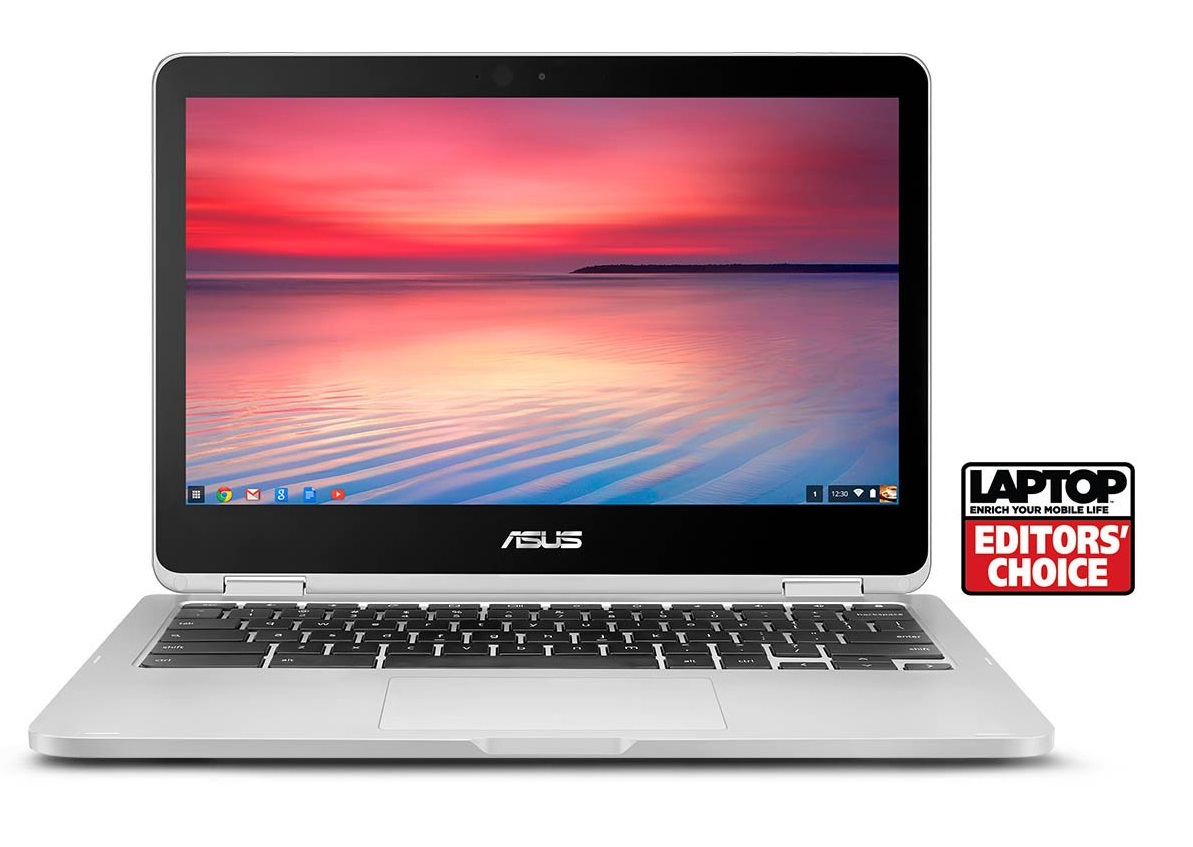 If you are not already aware, most Chromebooks don't have Windows or macOS as its operating system. Instead, they use Google's proprietary Chrome OS. This OS is amazingly lightweight and is basically based on the Chrome web browser. Though that might sound restrictive, it will save you cash in the long run. After all, if you are going to use the Asus Chromebook Flip solely for writing, it's an excellent choice. Remember, Google Docs is technically a word processor, the Chrome browser is super handy for research.
It is also lightweight and stylish, so working outside is no problem. Plus, it boasts a long battery life, so you won't need to be attached to a wall charger all the time.
Overall, the Asus Chromebook Flip is definitely one, or if not the best Chromebook that you can get right now. They offer premium build quality, an excellent touchscreen, and a sturdy keyboard, powerful performance. All of these features without leaving you bankrupt.
Laptop for Writers with the Best Keyboard: Surface Laptop 2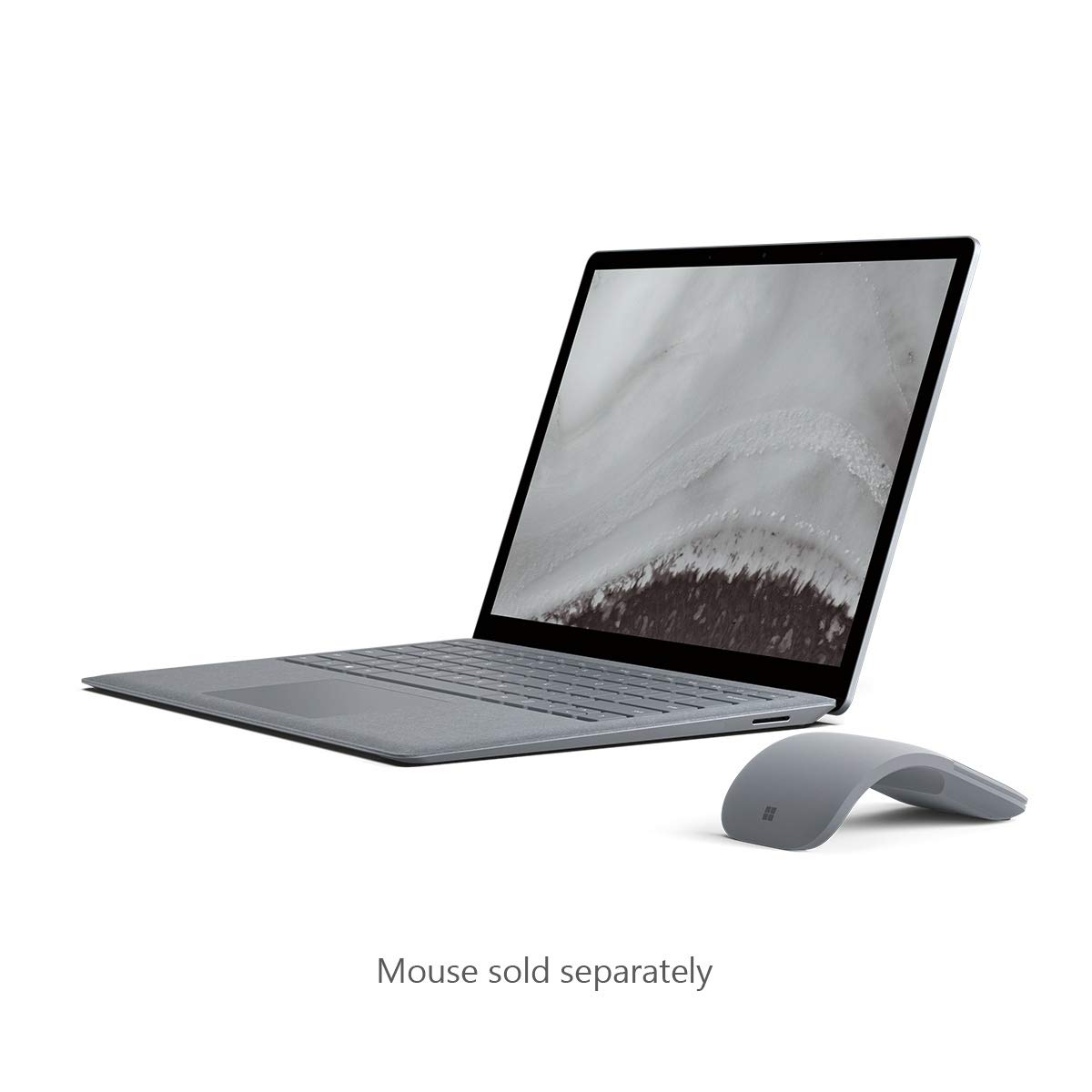 Though some might prefer to invest in one of the best touchscreen laptops, sometimes a simple yet capable laptop is more than enough. Not to mention that the old school laptop keyboard feels fantastic to type on. Though the Surface Laptop 2 does sport a fabulous touchscreen, it is still everything a writer could ask for.
The keyboard on this laptop is the real deal. It is tactile, snappy, and comfortable to type on. The keys are quite satisfying to touch, so working on this device is worthwhile. The screen is also not too big nor too small, just enough to see clearly and compact enough to carry around.
The resolution is vibrant, while the RAM is powerful enough to sustain multitasking. One of its few downsides is that it does not supports Thunderbolt 3, but aside from that, this laptop is the real deal. Plus, it comes in stylish variations like platinum, burgundy, cobalt, and black, with these chic colors you are sure to land the best one that fits your personality.
Most Stylish Laptop for Writers: Microsoft Surface Pro 6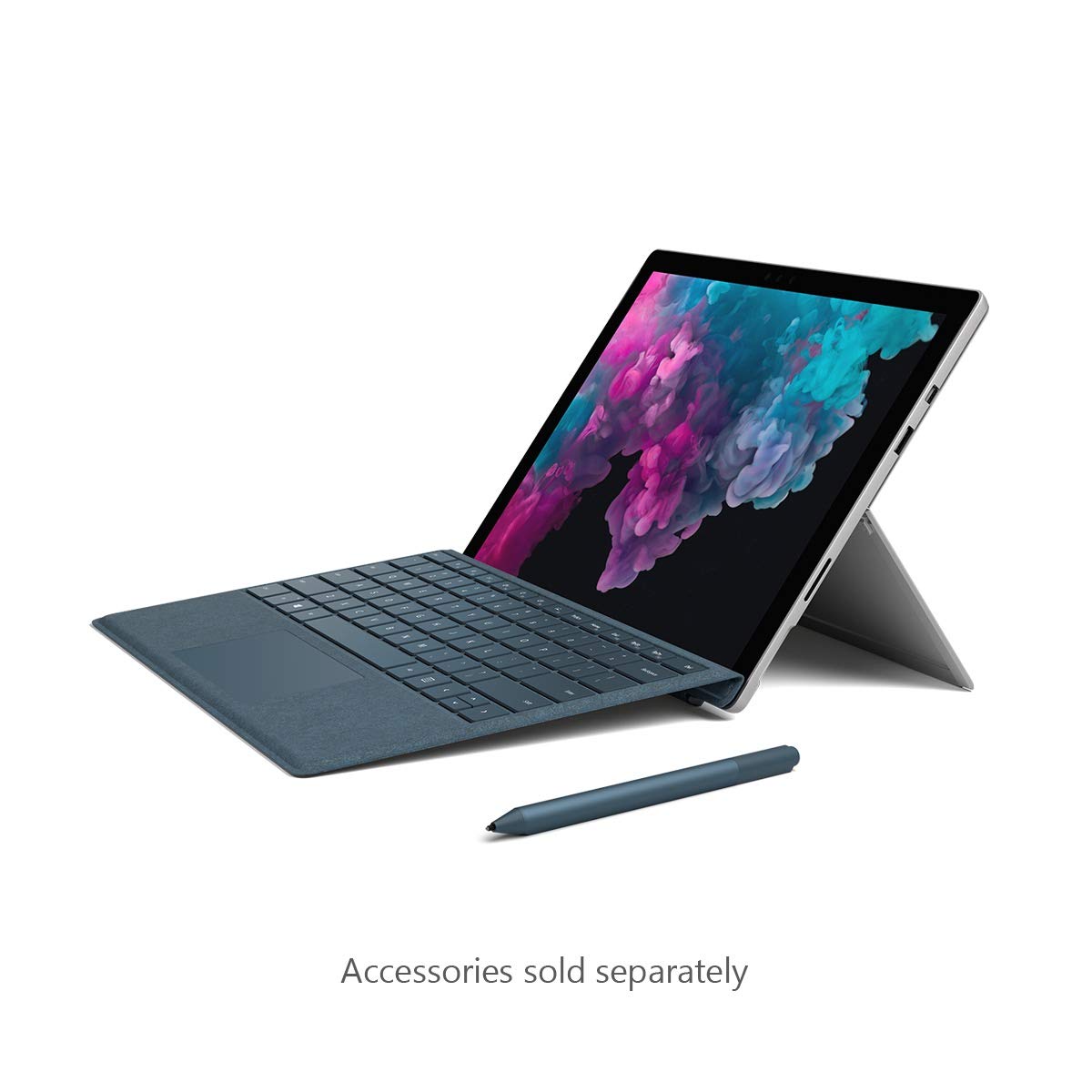 The Microsoft Surface Pro has been one of the most popular detachable 2-in-1 laptops in the market today. However, the one thing that keeps this device from truly shining, its mediocre battery life. Good thing that this is no longer the case with Microsoft Surface Pro 6. This model boasts an excellent battery life of over 9 hours. Yet it still managed to retain its slim and stylish frame.
If you are regularly attending conventions and events, or simply adores traveling, then it makes sense that you'll want to get your work done on a machine that is compact, lightweight, and proficient. Armed with the state-of-the-art quad-core processors from Intel, not to mention 8GB-16GB of RAM, this laptop won't let you down. Unfortunately, like its predecessors, this laptop does not come with a keyboard, so you will have to buy them separately. But aside from this, this laptop is reliable and stylish enough to be a writer's companion.
Best Lightweight Laptop for Writers: MacBook Air (13-inch, 2018)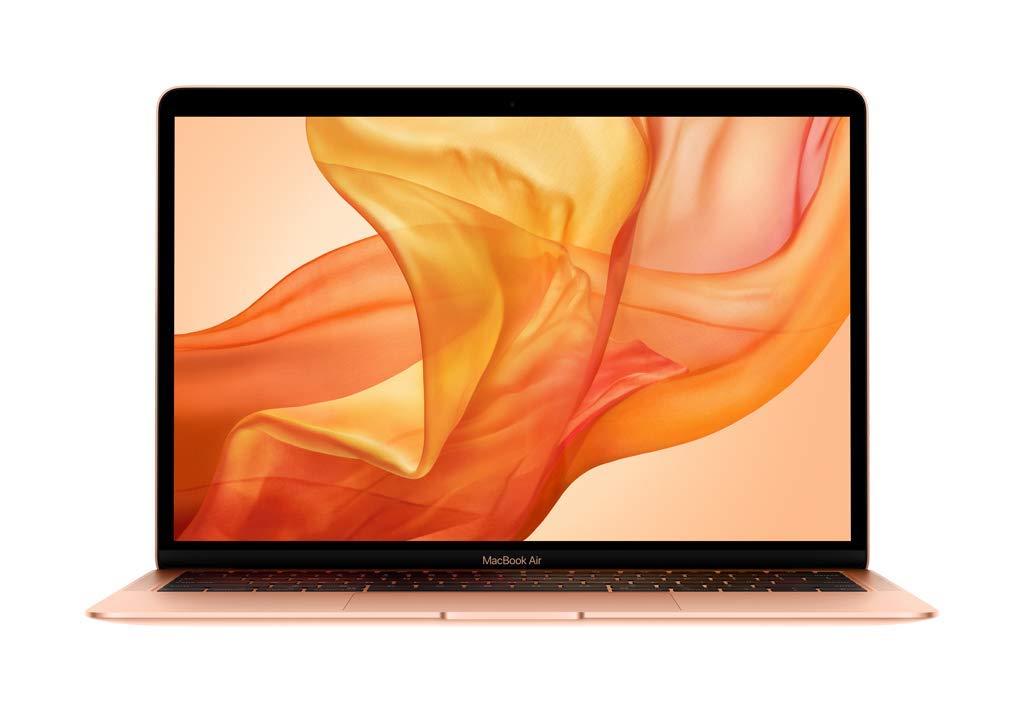 The MacBook Air has always been a staple for writers and other creatives. After all, this device is sturdy, stylish, portable, and super-efficient with its job. This laptop is lightweight and is thinner and lighter than its predecessors. Its Retina display is crisp and fluid, perfect for watching HD videos and editing pictures.
The overall build is thin and lightweight, so it is ideal to be carried around if you feel like writing outside. Whether on a nearby park or your favorite coffee shop nook.
This laptop is also equipped with high-grade components. Powered by an 8th generation Intel Core processor, this laptop is fast and super responsive. Though there is a newer version of this model, the True Tone feature is not much, especially for writers like you. So with the decrease of its price tag, the MacBook Air (13-inch, 2018) is the more reasonable pick.
Best Value Pick: Lenovo Flex 6 14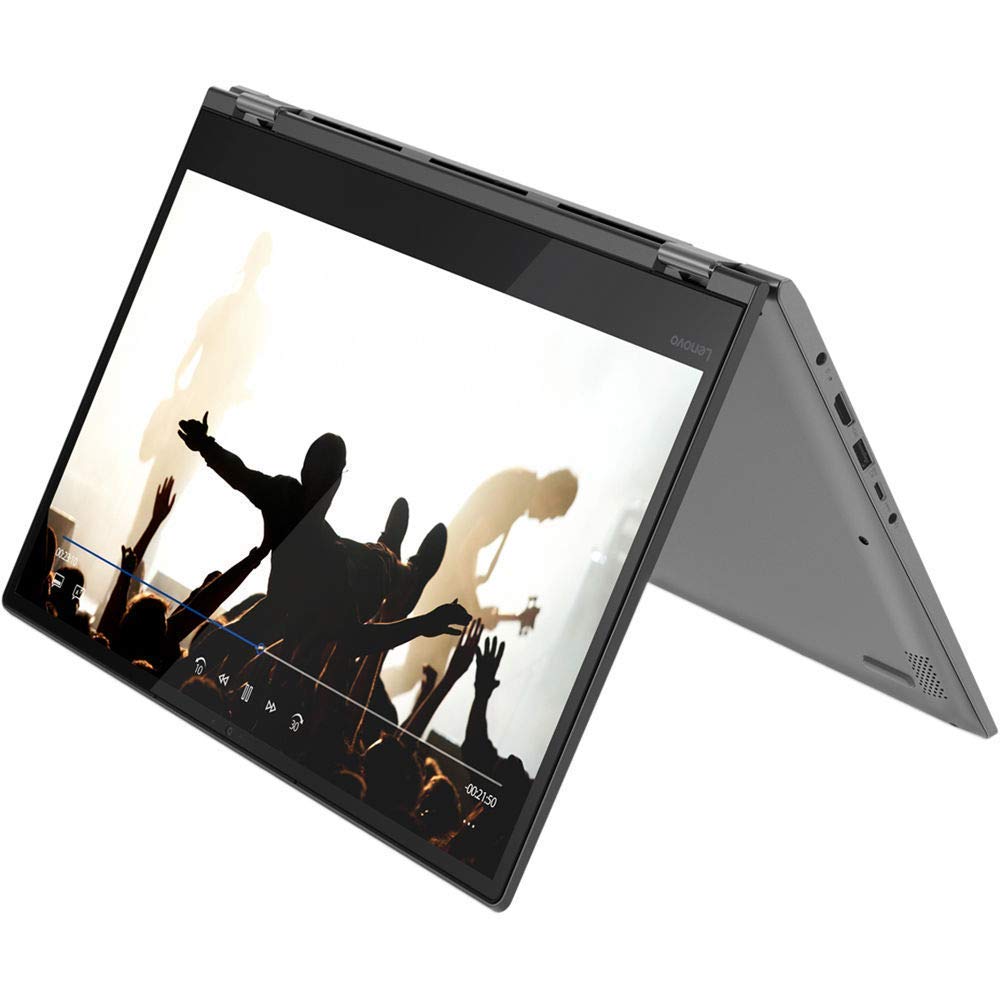 Lenovo is famous for manufacturing some of the best laptops for creative and writers alike. It is equipped with an excellent keyboard, a powerful processor, and a pretty neat display. The Lenovo Flex 6 is such a steal considering its budget-friendly price tag. For only a fraction of the price of other premium laptops, you will get treated to top-notch components and fluid touch screen.
It is also light and compact enough to be carried around during travels. Its tablet mode is pretty impressive and super useful when reading your source materials. Though it is on the budget spectrum, the Lenovo IdeaPad Flex 6 stays as a handsome looking laptop. Thanks to its matte Onyx black shell that is complemented by its metallic gray hinges, it is not surprising to assume that this is a super expensive pick. The hinges allow the screen to rotate 360 degrees, and that is pretty cool. Overall, if you are on the hunt for the best laptop for writers with working on a limited budget, then this pick is for you.
Best Value Laptop for Writers: HP Elite X2 1012 G1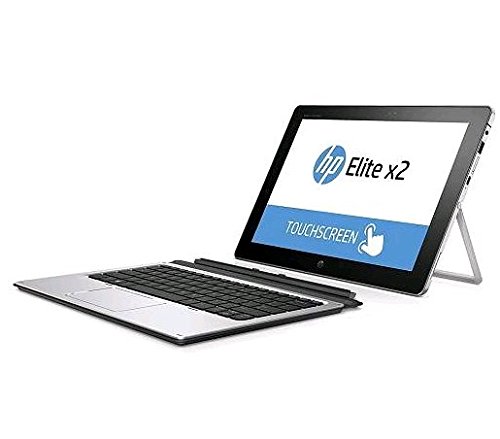 With the trend that is started by Microsoft's Surface brand, consumers are treated with waves of sleek and powerful detachable laptops. Naturally, HP does have an answer to their competitor, the HP Elite X2 1012 G1. This laptop means serious business and offers writers a vast array of useful features; after all, the HP Elite x2 G1 (1012) is jampacked with them. It has a high-grade detachable design, robust security features, and a snappy keyboard. Everything a writer needs to work efficiently.
The Elite x2 is enterprise ready as well, as it is equipped with a full suite of security features. HP goes all out and includes a rear-mounted fingerprint sensor, TPM chips, self-encrypting SSDs, and support for Intel vPro CPUs. Not to mention that it even has a self-healing BIOS that automatically restore to its last clean backup if you get attacked by a virus.
Though the Intel Core m5 processor is not as powerful as a Core i5, it still packs enough speed to get things done. Don't worry, as you will have no issues switching between multiple tabs while having a media player on the background.
Best Basic Laptop for Writers: Acer Chromebook R11 Convertible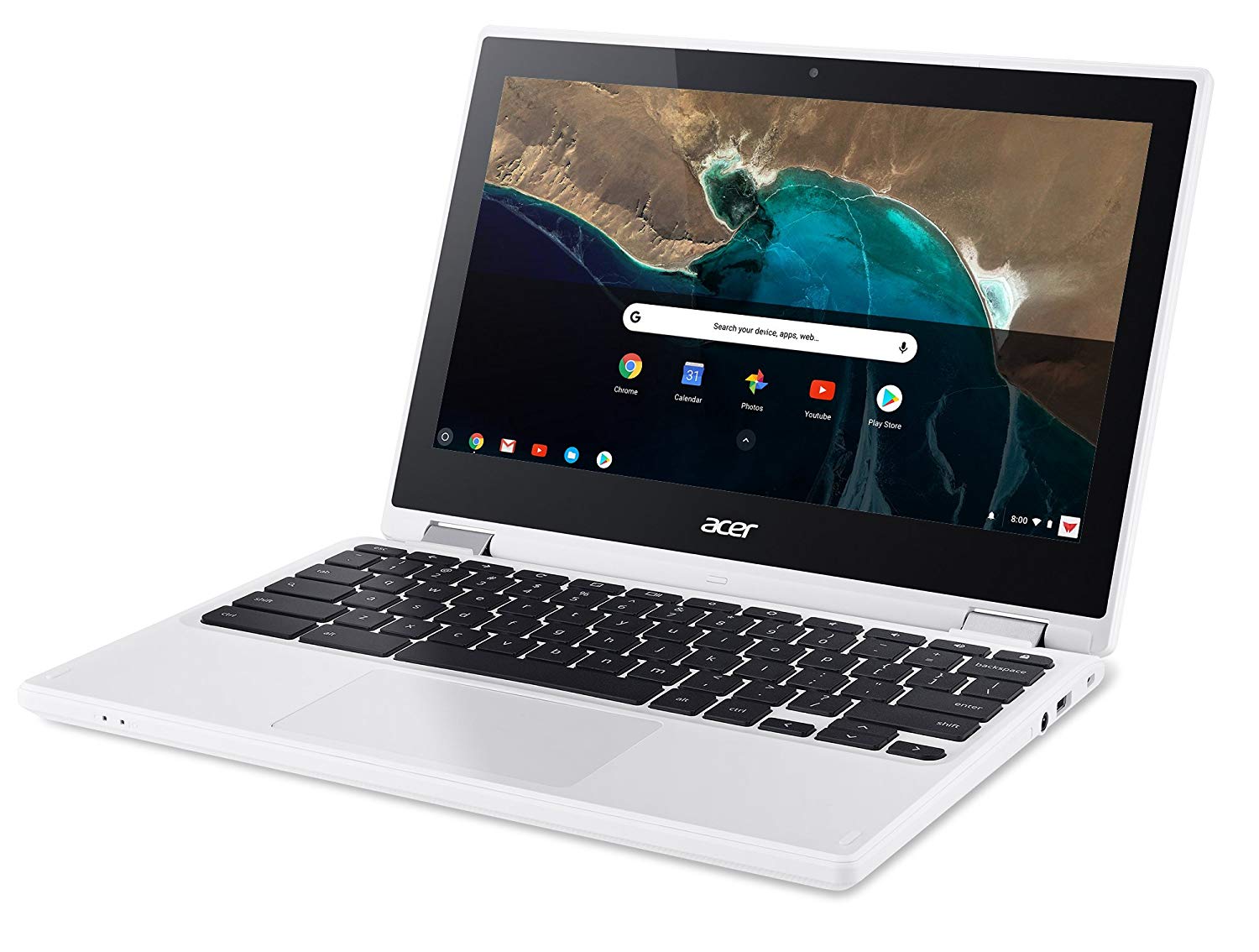 The Acer Chromebook R11 convertible boasts a minimalistic design and offers basic features. However, this Chromebook is capable enough for writing purposes. It is also budget-friendly, so if you are tight on cash, this pick is the best for you. Since this Chromebook is pretty basic with no fancy features and runs on not so powerful processor, the battery will surely last you for a whole day. Since this laptop is convertible, you can flip it 360-degrees to transform it into a tablet.
Without a doubt, the Acer Chromebook R11 is probably one of the best and cheapest laptop that you can score right now. This laptop runs on Chrome OS, so it does not have all the bloatware that Windows has, which is good news considering it does not have a powerful processor. The touchscreen is also decent and HD and quite responsive. Overall, if you are on the look-out for a competent but budget-friendly laptop for your writing needs, then this pick got your back.
Best Premium Pick: HP Spectre X360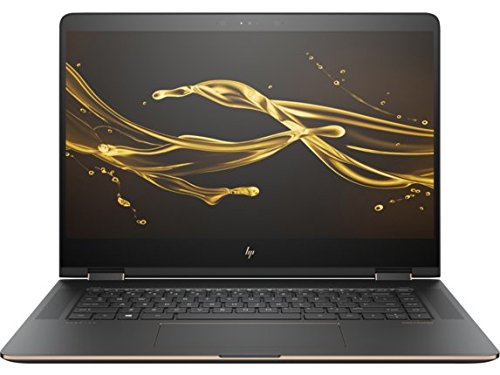 If you have extra cash to spare, then the HP Spectre X360 is one of the best laptops for writers. From its sophisticated design, upgraded hardware, and robust battery life, this device got it all. This laptop is perfect for those who are looking for something that they can fold-up and fiddle with when finished writing. This laptop is thin, elegant, and designed to impress its users and onlookers. Not surprising considering the long-standing tradition of high-quality build associated with the Spectre brand.
This pick is not the only best 2-in-1 writing laptop that you can score right now in terms of specs, but it also boasts excellent ergonomics, so typists like yourself will be comfortable even when writing for hours. Thanks to its robust battery life, you will no longer need to work attached to your charger. Handy when working at a coffee shop with a limited wall outlet. 
Best Writing Tools | Word Processors, Apps, Websites
Laptop for Writers:
Factors To Look For
Investing in a new laptop can prove to be a challenge if you don't know your way around tech specs and the like. Don't worry, though, as we got your back. Just follow these tips and guides, and you will be dancing your way to owning the best writing laptop.
Storage: HDD VS SSD
Storage is where your files, operating system, and other programs will go after installing and saving them. So, it makes sense to ensure that you have plenty. HDD is the more traditional and standard storage device but slower than the SSD. However, SSD is not that long-lasting compared to the conventional HDD.
Touchscreen/Writing Tablet
This is entirely an optional feature, but a great addition if you plan on using your laptop as a writing pad or you tend to scribble down ideas.
RAM
This is what makes multitasking possible. Make sure that you have at least 4GB though 8GB up is preferable.
Processor
Getting Intel i5 or anything equivalent is the best course. More powerful processing power will give you more freedom in running different programs on your laptop, not to mention that it is also great to invest in a powerful one, as tech nowadays depreciates faster.
Keyboard
Make sure that the keyboard is tactile and pleasant to type on. You will be spending so much type using the keyboard, so it is only natural to pick only the best. A backlit keyboard is also a plus when writing in dark areas.
Portability and Weight
Make sure to choose a laptop that is compact and lightweight. After all, if you love going out to get some inspiration or just to change pace, it is best that to keep these criteria in mind. So, investing in something that you can easily carry is the smart choice.
Laptop Accessories and Add-ons for Writers
Once you've decided on a laptop, the next stop would be accessories. After all, they will contribute significantly to making your writing more efficient.
Mouse
Though it is not a mandatory writing accessory, it certainly makes scrolling easier. Also, a wireless mouse is a better fit considering that they are less hassle to use compared to a wired one. This wireless mouse from Logitech is perfect for the job!
Laptop Bag
Bags are a classy and secure way of carrying your new laptop around. They also protect it from bumps during transport. This messenger bag styled laptop bag will sure keep your laptop safe while staying classy.
Lapdesk
When you feel like working on the couch or on your bed, having a lap desk to secure your laptop is a great idea. This lap desk from SONGMICS is a great pick. It is simple, stylish, and sturdy.
Power Banks
Not every place that you visit has an outlet that you can plug into. Investing in a power bank will easily ease this problem. The Portable RAVpower is a good pick as it has a capacity of 20100mAh, perfect for recharging your laptop.
Wrap-Up: Top 10 Laptops for Writers and Bloggers
Writers are creative creatures, so, like an artist that needs flawless materials to work with, it is in line that writers also do the same. With many laptops floating about the market, it is understandable to be a little bit overwhelmed. After all, not everyone is super techy to know their way around tech products.
However, don't worry as this article covered all you need to know before picking the best model that fits you best. Are you someone who likes a stylish writing buddy, or perhaps someone who valued processing power? Whatever that may be, what's important is to get something that can easily keep up with your exciting and creative lifestyle!