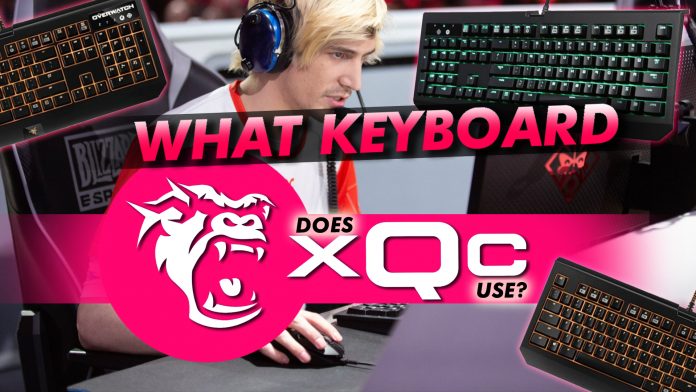 So, you've heard of xQc, and you want to know what keyboard he's using? We got you covered.
Knowing that he destroyed at least three (3) keyboards of the same brand and model, we're as hooked as you are.
Below, we covered everything you need to know about the keyboard he uses as well as more information about him– his real name, age, games he's been playing recently, and his monthly income on Twitch.
At the end of the article, we also included bonus clips of xQc breaking his keyboards (and even showing molds growing on his desk).
Who is xQc?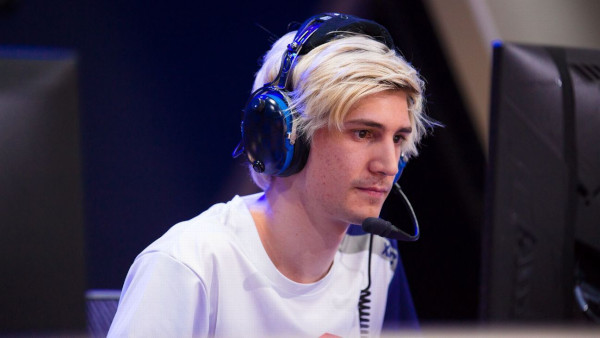 Félix Lengyel, age 24 (born November 12, 1995), or popularly known by his online alias "xQc," is a French-Canadian Twitch streamer and internet personality. Before he became a full-time streamer, Lengyel was part of a professional Overwatch team.
Alright, So, Who is xQcow?
Lengyel, like most gamers, carries other aliases. Aside from xQc, he also uses different aliases such as xQcOW, CRACC, Bannedplayer, Gorilla, and Supportbtw.
What is xQc Popular For?
xQc or Lengyel was popularly known for playing professionally in Overwatch, where he plays the tank role.
But aside from his competitive skills, he's also famous for being destructive on stream, similar to tyler1. His viewers also are entertained when he is in a rage state, where he destroys his keyboard like a mad lad—clips can be found at the end of the article.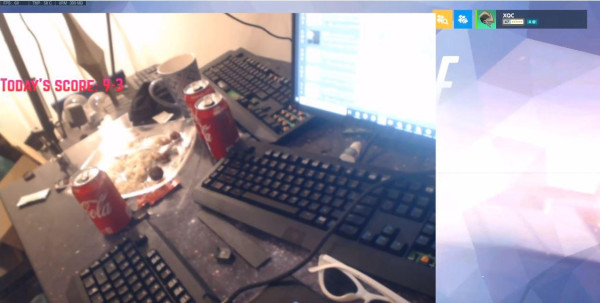 For the record, xQc has destroyed over three keyboards throughout his career. But because these are perfect for his needs, he keeps on buying the same keyboard over and over.
xQc Professional Career
He started his career in 2016 playing as a tank for Q?. In the same year, he was acquired by Denial eSports and joined Arc 6 in 2017 after Denial eSports disbanded. Arc 6 didn't perform so well in Season Zero of Overwatch Contenders and was ultimately eliminated in the group stage.
After they went their separate ways, they focused on tryouts for Season 1 for the Overwatch League. Finally, on October 28, 2017, Dallas Fuel (an Overwatch League franchise), announced that Lengyel would be joining their roster.
Even though Lengyel played for Dallas Fuel for several matches, his stay didn't last long after he made homophobic remarks on his Twitch stream directed against his rival player Austin "Muma" Wilmot of the Houston Outlaws.
Not only was he suspended by the League for four matches, but he also was fined for $2,000 for violating the Overwatch League's code of conduct. To make things worse for him, the Dallas Fuel suspended him entirely of Stage 1.
On his return to Stage 2, he led his team to victory against the Los Angeles Gladiators. Lengyel played so well that he was even chosen as Omen by HP's Player of the Match. However, his return to Stage 2 was short-lived, as he received a second suspension, social media violations, and another fine for expressing derogatory opinion towards the Overwatch League casters.
This time, Lengyel finally decided to take a break from his professional career and focused on becoming a full-time streamer. He spent several months streaming until he decided to return to professional gaming, where he played with the Contenders Trials NA team, GOATS.
He was acquired by Gladiators Legion (the academy team of the Los Angeles Gladiators) in February 2019, where they competed in Overwatch Contenders as their substitute main tank but discontinued later that year.
What Games Does xQc Play?
Aside from Overwatch, xQc also played other games of different genres.
He's played CS:GO, Fortnite, Minecraft and PUBG (PlayerUnknown's Battlegrounds), and, more recently, Valorant. He also played Apex Legends and even spent a little over 100 hours on League of Legends on Twitch.
How Much Money xQc Makes On Twitch?
Aside from his keyboard, many are also curious how much money does xQc make on Twitch.
Having an average of 31,000 subscribers per month over the past year, we can come up with a rough estimate of at least $1,000,000 annually from his Twitch subscriptions alone. Note that this excludes income from his advertisements, cheer bit donations, merchandise sale, sponsorships, and tiered subs.
xQc's Current Keyboard: Razer BlackWidow Ultimate 2016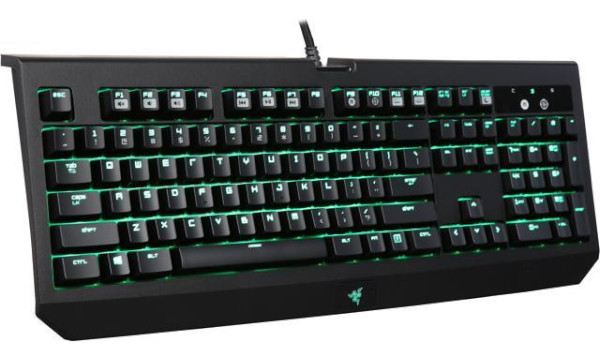 Tech specs:
Size: Full-size | Switch type: Razer Green | Connectivity: Wired | Keyboard backlighting: Yes | Programmable keys: Yes
Since xQc started his professional and streaming career, he has only used Razer-branded keyboards. Specifically, the Razer BlackWidow Ultimate (2016)— and for a good reason.
Among the keyboards he's used, the Razer BlackWidow Ultimate gives him the edge he needed to stay competitive. That is why it's imperative that you also choose what's ideal for your game style. If you're unsure, we have a detailed buying guide towards the end of this article, so be sure to check that out.
Switch
There are three types of Razer switches to date:
Razer Green is perfect for those who want to feel and hear a distinct tactile bump keypress.
Razer Orange is ideal for people who want to enjoy the feel and tactile bump of a Razer Green switch but prefers a more silent click.
Razer Yellow switches, which is said to be the fastest and the quietest switch, perfect for rapid-fire keypresses and fast-paced gaming.
Unlike most keyboards in the market that claim to be great for various needs, Razer specifically mentioned that this gaming keyboard is for gaming purposes only.
This Razer BlackWidow uses the Razer Green switch-type, which features a high actuation point that allows users to perform a double- or triple-tap with ease. If you've owned or tried Cherry MX Black keys, the feeling is very similar. But the tactile feedback is more identical to Cherry MX Blue than the Black.
From a gaming perspective, the real difference from when you press the button before it triggers the keystroke is about 0.001-inch. It may look small, but this allows you to perform faster keystrokes and shorter reaction times, which is enough to make or break your victory in a game.
Moreover, Razer claimed the keys were "tested extensively by the world's most demanding eSports athletes, who validated the new Razer Mechanical Switch in some of the most intense professional gaming tournaments."
Design and Features
The keyboard has a full-size design, but it's relatively more massive than the average full-size. You see, the keyboard has five more macro keys located on the left-side part of the keyboard. These macro keys let you hit shortcut keys and perform actions in the heat of a battle more quickly.
Unlike other gaming keyboards in the market, this does not have any wrist-rest, but it does have a 6-foot long braided USB Y-cable that allows you to connect the built-in pass-through for your audio and microphone to your computer. Moreover, it has a USB 2.0 slot just in case you have a USB-type headset.
But do note that this does not have a chroma backlighting, which means you only have a verdant green glow behind every key. While the keys have an active anti-smudge surface, the rest of the keyboard's surface isn't, which makes it prone to unsightly smudges of grease and fingerprints.
Performance
Razer claims that the Razer BlackWidow Ultimate is for gaming. While it's still perfectly functional for typing, the switch type allows you to perform more actions per minute.
Ultimately, from a gaming perspective, you can rapidly perform a set of attacks within a short period. Similarly, this allows you to cast spells and dodge incoming attacks at the same time.
In all honesty, casual gamers won't see any significant difference in their gameplay, as other factors can affect the overall performance of the game. However, competitive players looking to even further their K/D ratio will find this keyboard worth investing.
Other Keyboard xQc Has Used: Razer BlackWidow Ultimate: Overwatch Edition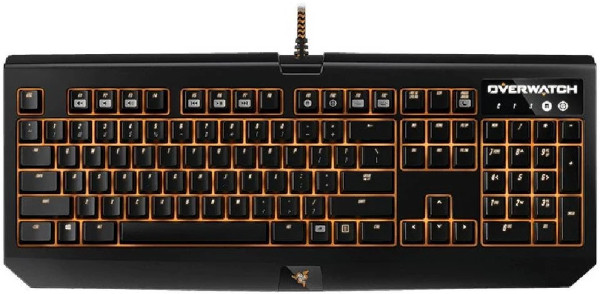 Tech specs:
Size: Full-size | Switch type: Razer Green | Connectivity: Wired | Keyboard backlighting: Yes | Programmable keys: Yes
At this point, you can tell how xQc fancies this keyboard so much.
The Razer BlackWidow Ultimate: Overwatch Edition is the same as the Razer BlackWidow Ultimate above, with five fewer keys.
You get the same features as the Razer BlackWidow Ultimate keyboard. And it still utilizes the same Razer Green switches, so you always get the best actuation performance.
Ideally, it means you can still perform epic rapid keypresses while fighting a horde of enemies at once.
If there's another thing that sets this apart from the regular Razer Ultimate gaming keyboard, it's the Chroma feature that lets you customize each key lighting pattern. You can cycle through different lighting patterns ranging from Spectrum Cycling, Breathing, Custom, Preloaded Templates, Reactive, or Wave.
Moreover, you can customize each key lighting via Razer's proprietary software, Razer Synapse. While it doesn't offer any performance boost, it does make it easier to locate keys when fighting in close-range combat.
Overall, this keyboard is durable and ergonomically designed to offer gamers a premium experience.
If you're into Overwatch, this might be an exciting investment. But if you're looking for a similar keyboard with the usual Razer theme color and design (minus five macro keys), you can grab one via this link.
Even more sick improvements to spectating for @overwatchleague, gj. Hyped for next week, monkaS Clap pic.twitter.com/01fgjWLkA6

— xQc (@xQc) January 4, 2018
Gaming Keyboard Buying Guide
xQc may have broken at least 3 Razer BlackWidow Ultimate gaming keyboards throughout his streaming career. But he still decides to get the same keyboard because the BlackWidow Ultimate gives him everything he needs to stay competitive in the game.
With that said, we can refer to it as an excellent example of why you should choose a gaming keyboard according to your game style.
Since it's easy to overlook things and get overwhelmed with the options, we came up with the most important things that matter to ensure you're making the right investment.
Essential Factors that Matter when Buying a Gaming Keyboard
You may want to get the same keyboard as xQc, but remember that it's not wise to buy a keyboard just because everyone else is using it.
To make sure you're buying the right one, here are the things that you should refer to before you buy a gaming keyboard.
Do You Fancy a Mechanical or a Membrane Switch?
Keyboards come in two different types with their benefits and downfalls. Some feel good for typing, while others are great for gaming.
To understand them better, let's take a more in-depth look at both types so you can decide on which switch-type is perfect for your needs.
Membrane
In general, membrane keyboards are cheaper. Because these utilizes silicone material, they aren't as durable as mechanical switch keyboards.
But there are benefits to using membrane keyboards. The silicone material offers an ultra-quiet typing experience that features a mushy feeling when typing.
If you're worried about waking your roommate or your families up when playing games at night, this is the perfect keyboard for you.
Mechanical Switch
Mechanical keyboards have a slightly sophisticated switch that makes typing oddly satisfying. Moreover, mechanical keyboards last longer since these are for gaming. Do note that the switch types are designed for gaming, that's why these aren't ideal for typists, although there's nothing wrong if you wish to use it for typing purposes.
Cherry MX switches are the most popular switch types in the market and are named after their stem color. These colors also mean different characteristics. The Razer BlackWidow Ultimate keyboard that xQc is using utilizes its proprietary Razer Green switches.
Because they're more complicated and built to last, they tend to be more expensive.
Ideally, you'll want to get a mechanical keyboard if you're going to use them for gaming. But because of their rising popularity, you can find cheaper options in the market.
How Much are You Willing to Spend?
When buying a keyboard, it would be wise to limit your spending to a certain amount. Not only does this give you a smaller pool of options to choose from, but it also presents you with only the best you can get.
Depending on the type of switch you'd want to get will be how much money you should set as your budget. Since mechanical keyboards are more durable, more complicated, and packs plenty of customization options, they tend to be more expensive than membrane keyboards.
How Big or How Small Do You Prefer?
Along with the popularity of mechanical keyboards, keyboard makers are also manufacturing different keyboard layouts and even repopularized older keyboard layouts.
From a full-size keyboard with over 103 keys to 60% keyboard layouts, exactly how big or small do you prefer for gaming?
Full-Size Keyboard
These are the keyboards that have 104, 105, or even 108 keys. Generally, they have the alphanumerics and number pads on the right side with the Function keys that run along the top-most part of the keyboard.
Casual gamers would want to get this type of keyboard as other games would work great with the number keys at your disposal.
However, if you don't need the num pad keys, you might want to get a TKL size keyboard.
1800-Compact
The 1800-compact keyboard type is another keyboard layout that isn't as popular as the rest on the list. But these are highly recommended for people looking for a full-size keyboard that lacks the space to fit in a full-size on their table.
The arrow keys are squished below the enter key with the navigational keys relocated above the num pad keys. It doesn't look as tiny as it sounds, but this may fit perfectly on your desk.
Having to relearn where the location of the keys can be a challenge, but it's the same for the other keyboard layouts below.
If this is still too large for your desk, then the TKL might just be the perfect layout for your needs.
TKL Size Keyboard
TKL or Tenkeyless layouts are only about 80% of the width of a full-size keyboard. Some are larger than that, about 87% of the width of the full-size keyboards.
Among the rest of the keyboard layouts, this is the most popular choice because they're just smaller in general and don't require any learner curve.
The most notable difference between this and the full-size keyboards is the lack of num pad keys on the right. For those who play FPS and MOBA games, giving up on the num pads doesn't make an impact. Instead, the smaller keyboard size gives them more space for their mouse to move around.
Since it's smaller, it's also lighter, which means it's easier to drag the mechanical keyboard around. But note that these keyboards should stay in place as solidly as full-size keyboards as they are equipped with rubber pads on the bottom.
75% Keyboard Layout
If TKL still is too large on your desk, then 75% keyboard layouts must be a perfect size.
There are no num pad keys, no arrow keys, and are placed carefully together, leaving almost no space between each key. You still have the Function keys along the top-most part of the keyboard, but there are no spaces between it and the numerical keys below it.
The navigational keys are located on the right-most part of the keyboard and are placed vertically, which might cause some problems with typists. Similarly, FPS and MOBA gamers might have to relearn where the numerical keys and Function keys are found.
60% Keyboard Layout
If all else fails, 60% keyboards are your only option left. After TKL, the 60% keyboard layout is the next most popular keyboard, and it's also because of its portability. If you prefer portability, you might want to check our portable mechanical keyboard guide to learn more.
This keyboard layout ditched almost everything you knew about the full-layout keyboard. Moreover, it doesn't have the number pad; it doesn't have the Function key, no arrow keys, and no navigational keys. You only have the alphanumeric keys and the modifiers zone.
While it lacks the Function keys, it can still be accessed by pressing the "Fn" key plus the numerical keys that go along the top of the keyboard. Similarly, the navigational keys can also be accessed in this manner. Accessing specific keys varies between different models and manufacturers, so make sure to look it up first before deciding.
Do You Prefer Wired or Wireless Keyboards?
Technology has significantly advanced over the years that wireless keyboards are starting to show on-par performance with wired keyboards in terms of input lag and customization.
However, professional streamers and eSports gamers still prefer wired gaming keyboards. To show an example, Bugha uses wired keyboards still– same goes for most of TFUE's set of keyboards.
But in all honesty, you won't go wrong with either, as it's still a matter of personal choice.
Do Lighting and Customization Matter?
Medium and high-end branded keyboards allow you to do more than just experience the VIP treatment with their satisfying mechanical switches, macro keys, and game-specific profiling.
Some let you customize lighting patterns and even remap existing keys.
As an example:
Logitech's keyboards can be customized with their proprietary software called Logitech Gaming Software and Logitech G Hub for Logitech G gaming peripherals.
Razer keyboards can be customized via their Razer Synapse software.
Corsair gaming peripherals can also be customized through their iCUE or Corsair Utility Engine software.
Fundamentally, they only differ in the User-Interface, but the functionality of these programs works similarly. It boils down to how easy it is to make adjustments.
xQc Breaking Keyboards
Do you know what else makes xQc popular? It's how he takes care of his keyboards when he dies in-game.
Note:
The following clips are not for the faint of heart or those who get easily offended from seeing people destroy their gaming peripherals.
xQc Destroys his Razer BlackWidow Ultimate: Overwatch Edition with 2 Hammers
xQc Shows His Modly Desk and Damaged Keyboard
https://livestreamfails.com/post/38768
And This is How xQc Treats the Keyboards Viewers Send Him
Final Words
No matter how durable a keyboard is, it still boils down to how you take care of it. The Razer BlackWidow Ultimate is a great keyboard that delivers. But it's not designed for everyone's needs.
Through our detailed buying guide, we hope you'll find the perfect one that will last for years. Are you as loyal as xQc when it comes to keyboards? Have you used the Razer BlackWidow before? How was your experience?
Tell us down the comments!