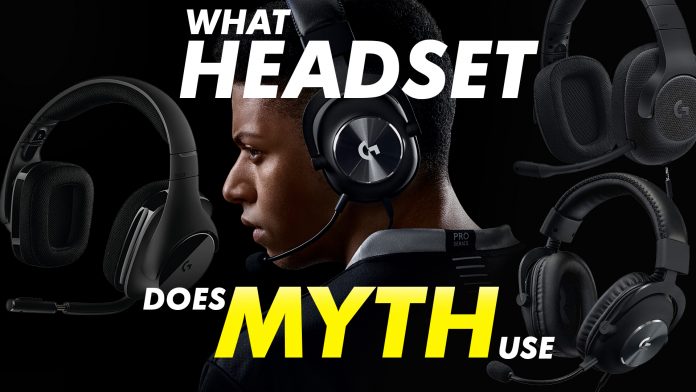 TeamSoloMid started from a community of League of Legends enthusiasts. Now, they are an actual E-sports team that caters to several different games. One of the games they are active in the competitive scene is Fortnite, and one of their best players is Myth.
Ali Kabban, also known as TSM Myth, is a full-time streamer on Twitch. He is currently playing Fortnite for TeamSoloMid, and is one of their best players. He is currently the captain for TSM's Fortnite team. While he does focus on the game competitively, he does play other games than Fornite. Myth is currently finding success streaming Call of Duty: Warzone, a battle royale mode of the smash hit Call of Duty: Modern Warfare. While he is a well-known competitive player, he has also streamed popular single player horror games before like Outlast 2, Alien: Isolation, and Resident Evil 7.
Kabban also has a YouTube channel in which clips from his stream are being uploaded. They showcase some of his prowess on the battle royale games mentioned above. He also has vlogs on the channel, as well as collaborations with other popular streamers and content creators. Currently, he has videos showing Offline TV's Pokimane and Michael Reeves, Valkyrae, vlogs with the TSM team, as well as Fortnite matches with Ninja and Pewdiepie.
If you follow Myth, you'd probably be wondering about his gaming gear. For professional gamers, proper gear is very important. Much like a soldier's equipment, these gear help pros like Myth crank up the kills and win matches. So right now, we are going to zero in on the question: what headset does Myth use?
His Current Headset – 2020 TSM Myth
Logitech G Pro X Gaming Headset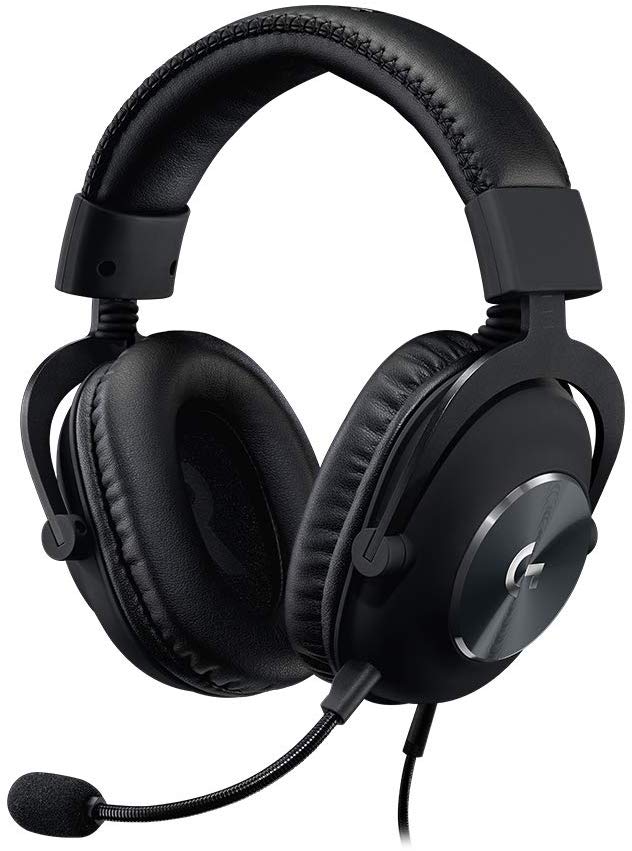 Myth has been using Logitech brands for a long time. Whether it's a sponsorship deal or his personal preference, there is no denying the success that these gear brings him. And we aren't even surprised. You see, Logitech has been dishing out a lot of good PC gear for a very long time. And when the company turned its eyes on the gaming industry, they did not fail to deliver as usual. Myth has been using a lot of Logitech peripherals:
Mouse – Logitech G703
Keyboard – Logitech G Pro Mechanical Keyboard
Logitech Mousepad
And of course, his headset – the Logitech G Pro X
Let's talk about the G Pro X. The headset has garnered a lot of positive reviews from a lot of sites, and it's a not a surprise on why it does. This headset has a lot of power in its punch for a value that isn't as hardcore as a lot of its competitors.
The Logitech G Pro X has a lot of great features, and we want to start first with its microphone. The G Pro X has collaborated with one of the world's best condenser mic producers (and personally one of my favorite brands) Blue. The headset is currently carrying Blue VO!CE technology, which is a godsend for those who want to communicate with their team flawlessly. Constant communication is a large factor in competitive games. That is why the G Pro X works very well with its pro-level voice comms. The mic conveys your voice in real-time, and has patented Blue VO!CE technology which includes noise reduction, de-esser, voice compression, and a whole lot more. In case you want to use the G Pro X outside or you don't want to have the mic dangling in your face on your single player games, the 6 mm microphone is detachable.
When it comes to sound quality, Logitech's G Pro X is one of the top-of-its class., carrying their advances PRO G 50 millimeter drivers. Users won't have to worry about sound output anymore as this headset provides crystal clear sound response. Immersion won't be a problem too, as the G Pro X delivers rich bass responses that are improved in a spectacular level. Now players won't have to worry about hearing footsteps, gunshots from a distance, or other environmental cues.
Adding more to the quality of the sound is the inclusion of DTS Headphone: X 2.0 7.1 surround sound. We tell you, this is some next-gen stuff here. The surround sound is a massive feature that allows players to have greater positional awareness in their games. You can hear everything that is happening to you in a 360 degree level, alerting you of your enemies' activities and positions. This lets you act and respond faster and frag your enemies before they even know what's happening to them.
The over-all durable build of the G Pro X let's players like Myth, who streams and makes video content for a long time, do their thing in great comfort. The package comes with two pairs of soft, memory foam pads that consist of breathable velour for comfort and noise-isolating leatherette for more sound clarity. Long-time usage won't tax your ears too much, so feel free to use and abuse your G Pro X as much as possible. The build is made from a mix of durable steel and aluminum forks, so the word "abuse" doesn't mean squat when it actually lasts for a very long time.
All in all, if you want to get a bit closer to how myth plays, having a Logitech G Pro X is a good step to take. Owning a long-lasting headset that provides quality, comfortability, and lots of usability is a huge plus, whether if you are an amateur turning pro, or someone who just wants to enjoy games.
Other Headsets Myth Used Before
Logitech G433 Wired Gaming Headset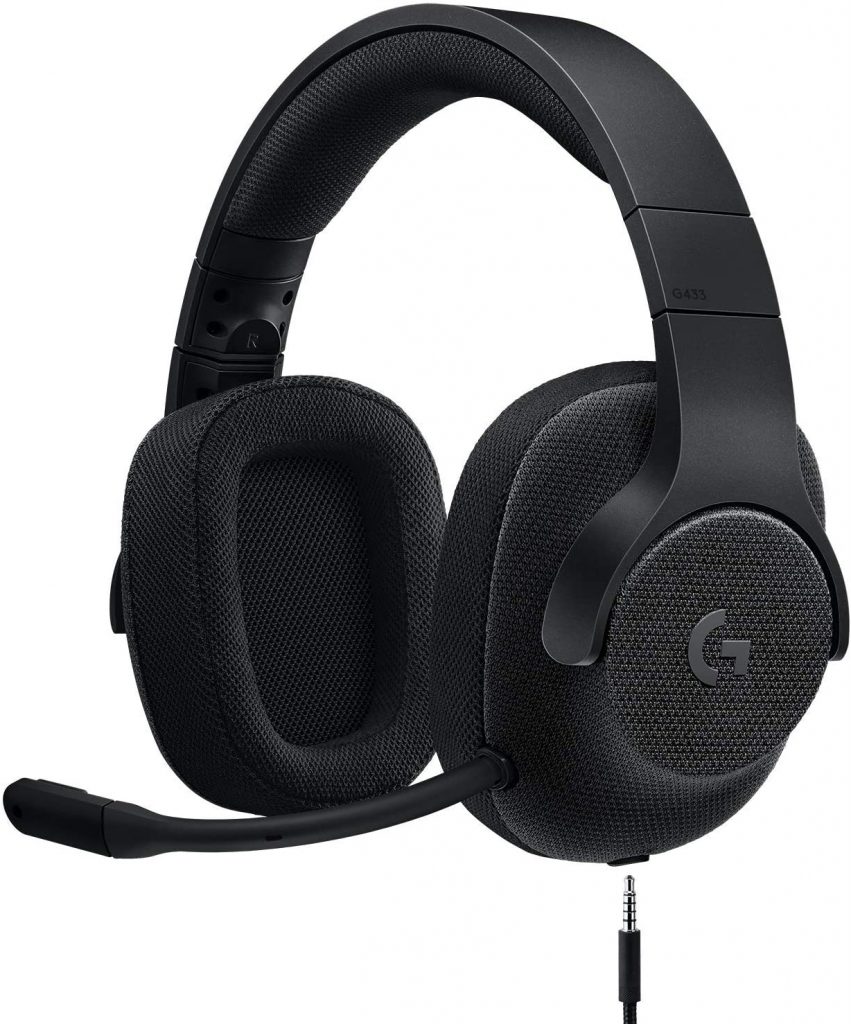 TSM is sponsored by Logitech. They actually renewed a three-year contract last year. It doesn't mean that they are just using these products out of nowhere, as clearly, they have been achieving success with these gear. Myth for example, has also used other Logitech headset before, and he was still considered as one of the best Fortnite streamers out there.
Myth has used the Logitech G433 before his move to the G Pro X. Even though some features of the 433 are the same with the Pro X, there are some stark differences.
For one, the G433 is extremely lightweight, weighing in at 259 grams. There is no doubt that for its look and design, it is one of the lightest headsets out there in the market. It is made up of glass-fiber injected polycarbonate, TR-90 nylon for the outer material, and a stainless steel frame. It carries sports-grade mesh ear pads that is not only lightweight, but also provide comfort for long hours of gaming. It also carries extra-soft microfiber ear pads, as a bonus, for more comfortability.
The microphone is a noise-cancelling boom microphone that comes with its own micro-pop filter. This is good for those who want crystal clear comms with teammates. It is Discord certified, meaning that the gaming communications app gave the thumbs up for this headset. Although it is not as great as the Pro X with its Blue Vo!ce technology, it still is one of the competitive choices out there in the market.
The G433 is also a modular headset. "What does this mean?" you might ask. A modular object is something that is able to adapt to different circumstances of use. This means that this headset can adapt to your usage preferences without ruining its overall purpose. The boom mic is fully adjustable and can be removed and inserted to your liking. Same with the swappable cables that comes with the package. This makes this headset a beast when it comes to being able to be used on mobile devices, portable gaming devices like the Switch.
Logitech G533 Wireless Gaming Headset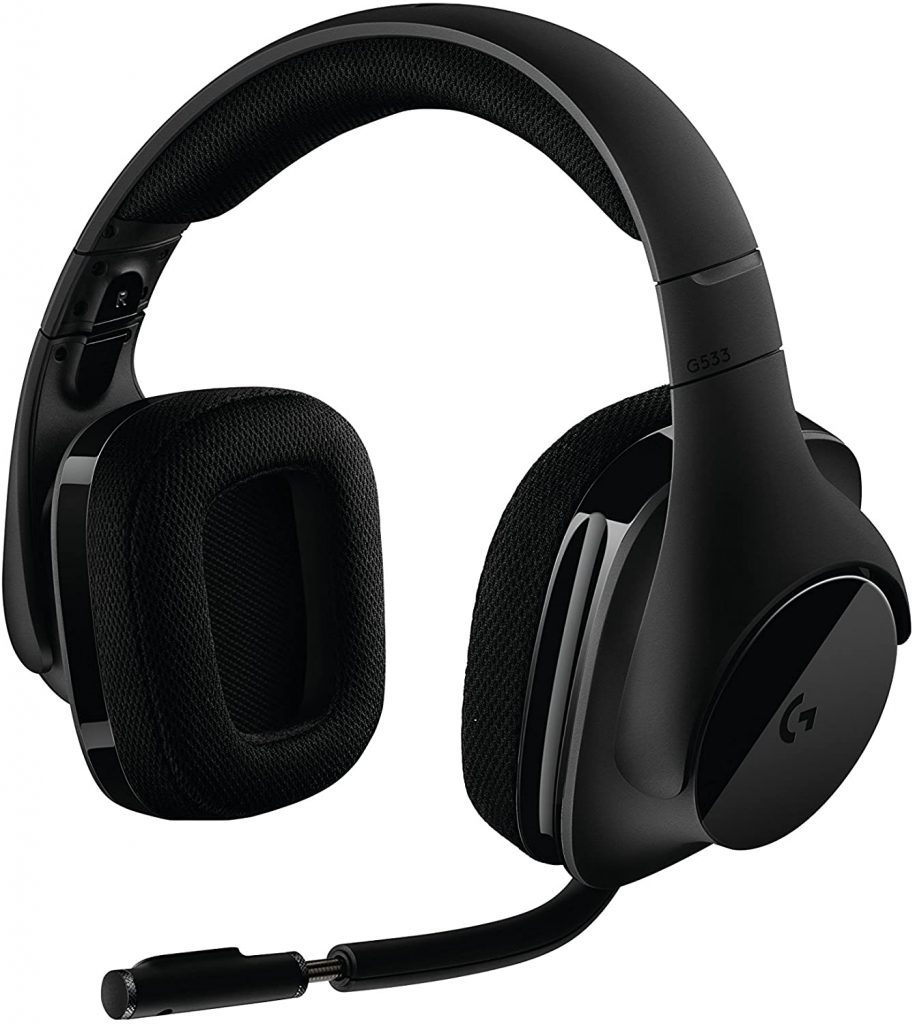 Another headset that Myth uses that comes from their Logitech sponsorship is the G533. An upgrade to the G433, this headset features all the same features of the former but comes with an extra, yet awesome feature: wireless connectivity.
Imagine having the strength and utility of the G433 but going full modular by losing the cables altogether. That is how great the G533 is. Having a wireless audio connection that goes up to 2.4 GHz is not something to scoff at. This high fidelity headset has a range of 15 meters, which still lets you hear things even if you are gaming on a big screen monitor and you need to be a bit further away from the connected device. The G533 is also tried and tested to work in noise EMI places and it does not degrade in sound quality in environments with a lot of wireless signals.
Conclusion
As a competitive Fortnite player, Myth does not joke around when it comes to his gear. Any pro would argue that apart from actual skill in playing the game, having these gear fully enhances their capability to play to their fullest. TSM is lucky to have a sponsorship with one of the best makers of computer equipment in the market, and it reflects in how they play beautifully.
If you are curious on what headsets other pro gamers or YouTube gaming celebrities use, then check out some of our other articles below: