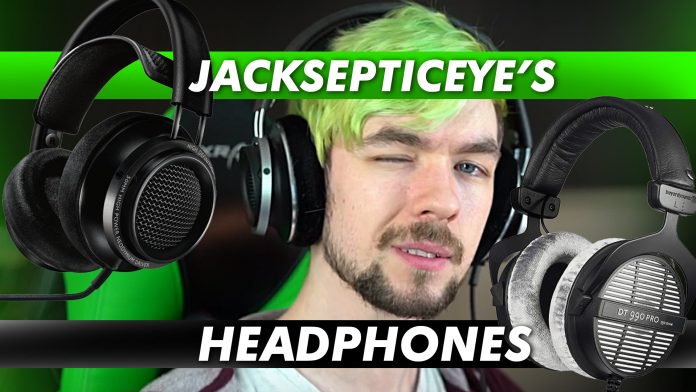 We can't deny that direct or indirect endorsements from our favorite celebrities sometimes influence our buying decisions. This thinking does not only apply with traditional stars, but with online personalities and influencers as well. That is why it is perfectly normal if you want to own a pair of cans that your favorite YouTuber uses.
Jacksepticeye is a famous let's play YouTuber that boasts a whopping 23.3 million YouTuber subscribers. Named Seán William McLoughlin in real life, this Irish YouTuber has become a multi-millionaire thanks to his extreme popularity in the channel. With the success that he is experiencing, it is natural to get curious as to what gaming peripherals he uses right now.
What Headphones Does Jacksepticeye Use?
If you want to use the same headphones of Jacksepticeye, but still want some first-hand review about it, you've come to the right place. Read on!
Philips Audio Fidelio X2HR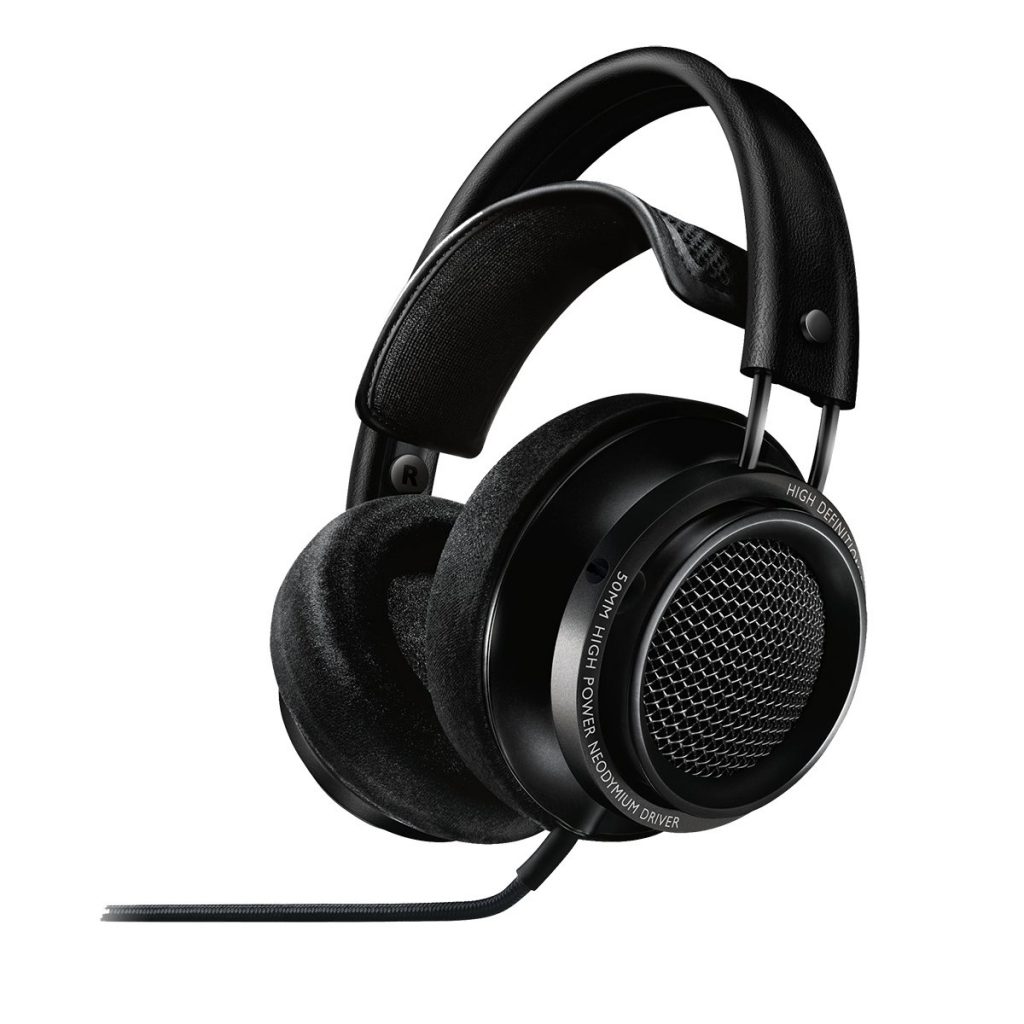 The Philips Fidelio X2 is everything you would come to expect from headphones chosen by a hardcore gamer. This pair of cans are elegant. The Fidelio X2 offers excellent comfort and robust build quality. Perfect for someone who plans to spend hours wearing this headphone.
At first glance, they are quite big but not overly bulky. The headband also comes with a breathable hammock that ensures a comfortable fit even after hours of usage. The fit is soft, and the pressure on the top of your head is just enough for a secure fit. The earpads are also posh and premium. Built using memory foam, they cushion your ears perfectly without problems. If they do wear out, you can easily replace them as they are removable.
Sound-wise they are amazing as well. The 50mm neodymium drivers are not just for show as the audio performance is impressive. However, you will notice they are not as neutral sounding compared to other Philips headphones. However, they do have a sound signature that is perfect for gaming, but at the same time appealing to audiophiles as well.
The sound boasts some clear and sharp mids. That is why vocals are super distinct perfect for dialogue-heavy games like Witcher 3. However, you will notice that the treble is a bit more pronounced, but not overpowering. The bass is robust but not to the point of throwing off other frequencies. Explosions and different loud sounds are given justice, which is perfect if you are a fan of action-packed titles.
The downside of having powerful audio is that they do leak a bit. So, if you plan to use it outside your home, your bus seatmate will have the full information of your playlist and current topic in your favorite podcast. They also don't isolate background noise that well, unless you listen in high volumes. However, if you just plan to use it in the comfort of your home, this flaw is no big deal, after all the cable is only 3 meters, so it is designed for indoor usage.
Overall, these headphones are fabulous for gaming and streaming. You can go even go as far, saying that it is one of the best headphones for streaming in the market right now! The Philips Fidelio X2 is not just a gorgeous pair of cans. Sure, it looks super sophisticated, but it is highly functional as well. It has to boast superior comfort, solid build, and amazing audio performance. That is why it is not surprising to see why Jacksepticeye uses these headphones for his videos.
On the side note, know that Phillips discontinues this pair. However, don't worry as there is a newer version of the Fidelio X2. Actually, there is literally no difference between the two. It just so happens that the Fidelio brand is sold, and this model got re-released. That is why if you want the original version, you might want to grab one today while the supply lasts!
Headphones That Jacksepticeye Used in The Past
If you have been Jacksepticeye's fan for quite some time now, you will notice that he's been using a different brand. So, if you want the older version of his headphones, you might want to check this one out.
Beyerdynamic DT-990 Pro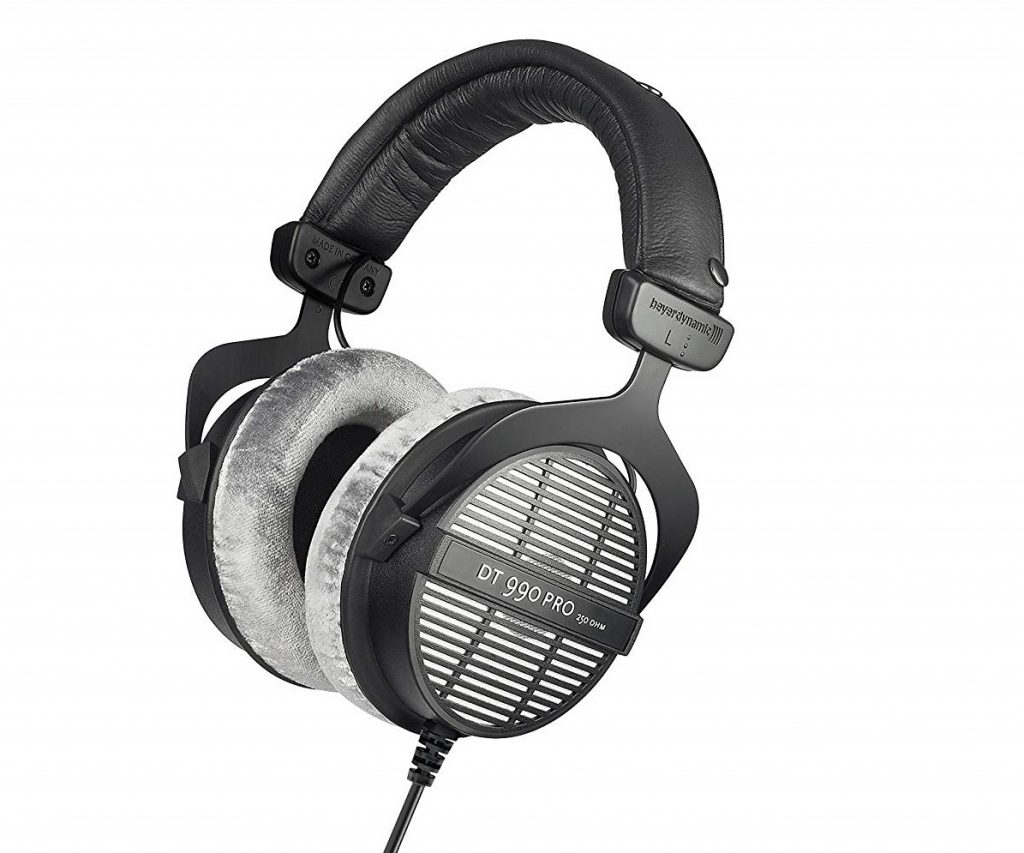 The Beyerdynamic DT-990 Pro's build is not up in everyone's alley. After all, this headphone is made of plastic. Well, except the metal band that links the ear cups to the headband. However, they are quite sturdy and super comfy to wear. They are also lightweight, so even if you game for hours, this pair won't let you down though I do find the headband too tight for my taste. Sure they give a secure fit, but it would be better if Beyerdynamic makes them a little bit loose on the side of the head.
The earcups are also amazing, stuffed with memory foam and wrapped in velour fabric, putting this headphone on is such a treat. They are fluffy and posh perfect for whole day gaming. These earpads are replaceable, so if you find it worn out, you can easily switch them up for a new one.
Audio-wise they are excellent as well. If you are not a fan of its aesthetics, then the sound quality will definitely win you over. Sure, they won't have audiophiles lining up, but when you remember its price tag, you will surely be impressed. For its cost, the Beyerdynamic DT-990 Pro delivers.
This pair of headphones won't let you down while gaming. The bass is robust and powerful. You can hear explosions and boss battle music clearly and with a satisfying thump to keep you on edge. Though the audio seems to be bass-centric, this is actually not the case. The mids and highs are still there. They are not overpowered and definitely not muddled together.
Overall, the Beyerdynamic DT 990 PRO is a fantastic pair for gaming and even a bit of critical listening. They are also priced well and having them as a long-term gaming companion is not too bad. Sure it does have a design that not everybody can agree on, but the comfort level of this headphone, especially on the earpad part, is insane. No wonder Jacksepticeye used them during his early days. They deliver an exceptional audio reproduction without breaking the bank. Plus, they are super comfortable, which is perfect for a content maker like him who spends hours using these headphones.