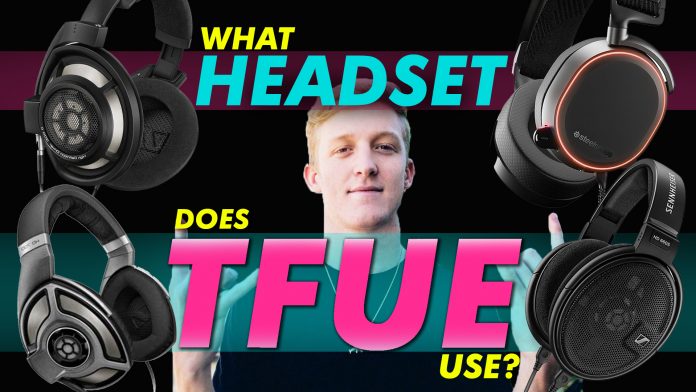 When looking for the best gaming headsets, it makes sense that we would turn to our favorite online streamers to check out what products they're using themselves. YouTube streamers, like the Fortnite player Tfue, are particular about their gaming setups and often use the best headsets they can get their hands on.
If you want to find the best in gaming equipment and technology yourself, then influencers like this provide a great example to follow. You can also refer to our list of the best headset for streaming to pick the right one for your needs.
Tfue has made quite a name for himself making Fortnite videos and even winning professional matches of the game on a regular basis. With 11.5 million subscribers on YouTube, he stays up to date with the latest technology to make sure that he remains a leading influencer for gaming enthusiasts and streamers. You can tell just by looking at the gaming setup in his videos that he takes the products he uses seriously.
What Headsets Does Tfue Use?
Tfue currently uses the Sennheiser HD 800 S. While he has remained loyal to the Sennheiser brand for several years now, he has experimented with other headsets as well. If you want to understand the different headsets that the gamer has used and get an in-depth review of each set, then keep reading.
Sennheiser HD 800 S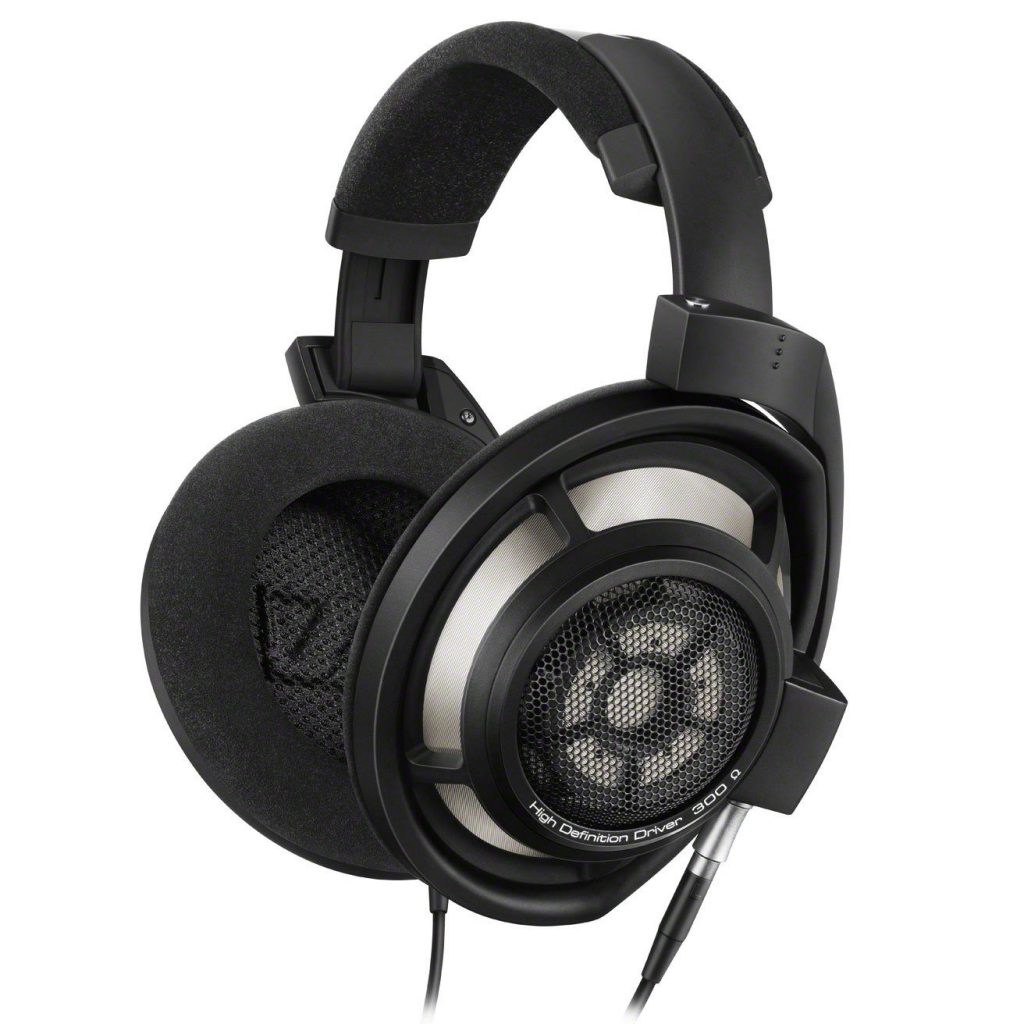 The Sennheiser HD 800 S headsets are the ones that Tfue has been currently using in his videos. This headset is among the best of the best and has several features that make it an excellent option for gamers who take what they do seriously.
The headset is large, but still looks sleek thanks to its futuristic design and black and silver color. They are built to be both durable and lightweight for easy, everyday wear. The ear cups feature luxurious microfiber cushions that are as comfortable as they are durable, making them an excellent option for gamers who wear their headsets for hours at a time. Even the headband, which features an incredibly smooth adjustment slider, is cushioned.
The headband cushion does more than just add comfort, though. The metal band is actually cushioned within resonance dampening polymers, which prevent sound vibration from being transmitted down into the ear cups. The overall sound quality of the Sennheiser HD 800 S is almost too good to be true. The cups feature 56 millimeter ring radiator transducers, which are actually the largest dynamic drivers used in any headset. The resulting sound is rich and loud without being distorted in any way.
The reason for the unique ear cup design on these headsets is that the transducers are actually angled forward. This feature paired with the fact that the ear cups have an open back design creates a wide and spacial sound experience not typical of a headset.
One downside of purchasing such an advanced, high-end headset is that you can only get the most out of them if you already have a great sound system set up. In fact, you may have to play around with different sound decks and amps in order to get the sound-stage of these headsets up to their full potential. When paired with a tube amp, however, the sound quality offered from this set is well worth the additional effort.
Overall, this is a fantastic headset for gamers and streamers who want dynamic, spacious, and textured sound that puts them right into the world of the game for hours at a time.
SteelSeries Arctis Pro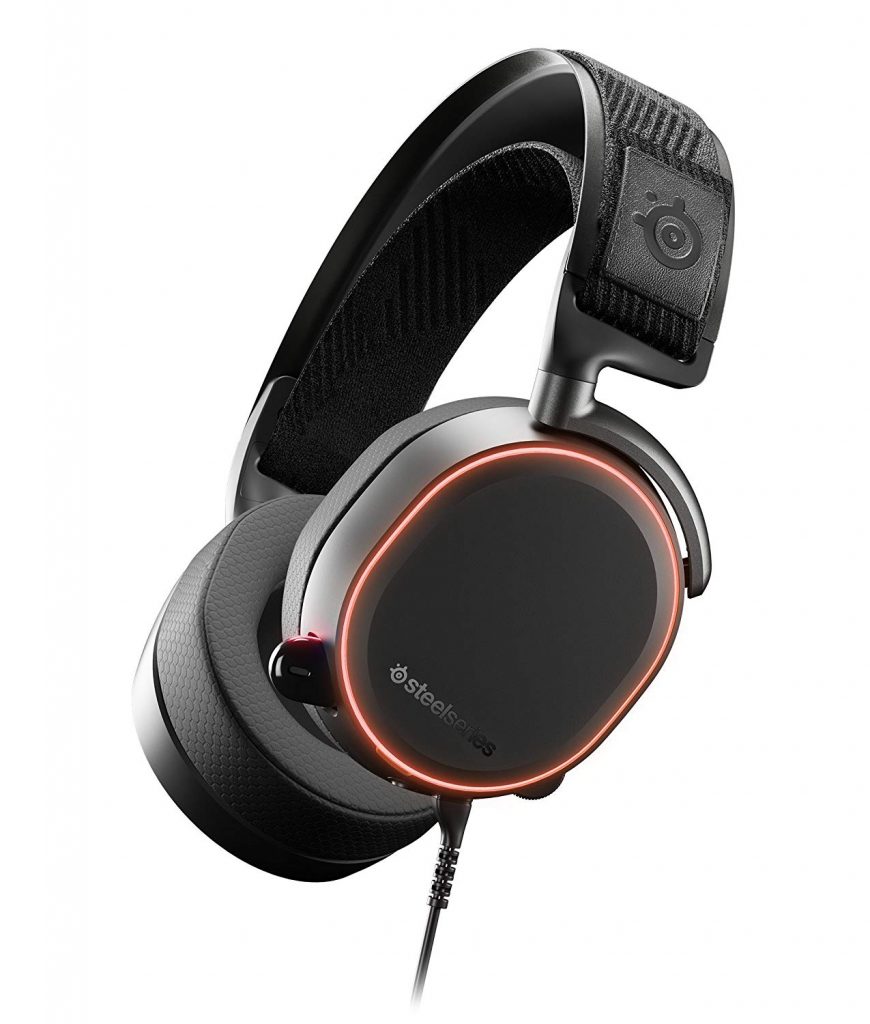 In the past, Tfue has also used the SteelSeries Arctis Pro headsets during his gaming streams and YouTube videos. This is a much more budget-friendly option than his current headset and still offers sound quality that is great for gamers.
This headset is simple and understated in design, featuring a matte finish with soft-touch coating. Every piece of the headset was constructed to be lightweight, including the steel headband, aluminum allow hangers, and the removable speaker plates. Gamers will have no issue wearing these headsets for hours at a time with no discomfort.
In fact, this is one of the most comfortable headsets you can find for long session gaming. It was designed specifically with PC gamers in mind, and that shows. The AirWeave ear cushions are made of fabric that stays cool even during wear. A self-adjusting goggle headband allows wearers to instantly find the perfect fit each and every time they put these on.
The most attractive feature of the SteelSeries Arctis Pro is that it was the very first headset specifically for gaming to be certified for high-resolution audio. The speaker drivers feature high-density neodymium magnets, allowing them to produce audio at 40,000 Hz. This is incredibly impressive once you take into account that this is double what most gaming headsets are capable of. The sound comes through the ear cups well-balanced and rich, with no distortion between highs, mids, and lows.
This headset also makes use of DTS Headphone:X 2.0 technology, which produces 3D audio quality for a surround-sound gaming experience. This headset is great for streaming and gamers who want to be fully immersed in the world of their game, and it really brings each individual sound to life instead of allowing them all to blend together.
The retractable Arctis ClearCast microphone built right into the ear cup cancels out nearby background noise, allowing serious gamers to better communicate with their team and opponents clearly. However, the microphone is fairly sensitive and can peak easily with loud noises, so it may not be a great fit for enthusiastic gamers who find themselves shouting into their headsets regularly.
Sennheiser HD 700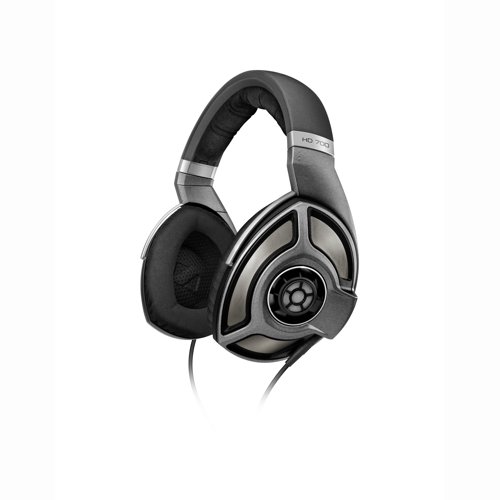 Before upgrading to his current Sennheiser HD 800 S headset, Tfue was using the company's eariler model, the Sennheiser HD 700. This makes sense, as the Sennheiser brand has a reputation for creating audiophile grade headsets that appeal to gamers and streamers everywhere.
The headband on the 700 model is different than the 800 S, and it doesn't slide for adjustment quite as smoothly. It is, however, extremely comfortable. The silicone headband allows for easy stretching for a fit that is comfortable but snug, and it is padded underneath with the same velour material found on the ear cups. The strong silicone makes the headband extremely durable, so it's not going to break on you easily.
This headset can be worn four hours with little discomfort. Along with the silicone headband, swivel ear cups are features to allow the headset to adjust perfectly in order to fit your head. They don't get as hot to the touch as a lot of other ear cups do, so gamers will find themselves having to take fewer breaks while wearing them.
The sound drivers in the ear cups have been specially tunes to deliver high sound pressure levels without any distortion or damage to the headset, which is great for gamers who want loud audio. The sound stage is incredible, creating audio that is far more balanced than it is with most gaming headsets out there.
Like the 800 S model, this previous Sennheiser headset will require a pretty high-end amp in order to perform at its highest capabilities. This won't be a problem for streaming and gamers who already have a fairly sophisticated sound system at home, but it can be frustrating for others who buy these thinking they can be plugged directly into their PC and sound amazing. This is just something to keep in mind when buying high-end, sophisticated headsets in general.
It is worth noting that this model has actually been discontinued by Sennheiser and is no longer in production. It is still easy to find a set to buy secondhand or refurbished online, but the 800 S or models that came before the 700 will likely be easier to get your hands on if you want something new right out of the box.
Sennheiser HD 660 S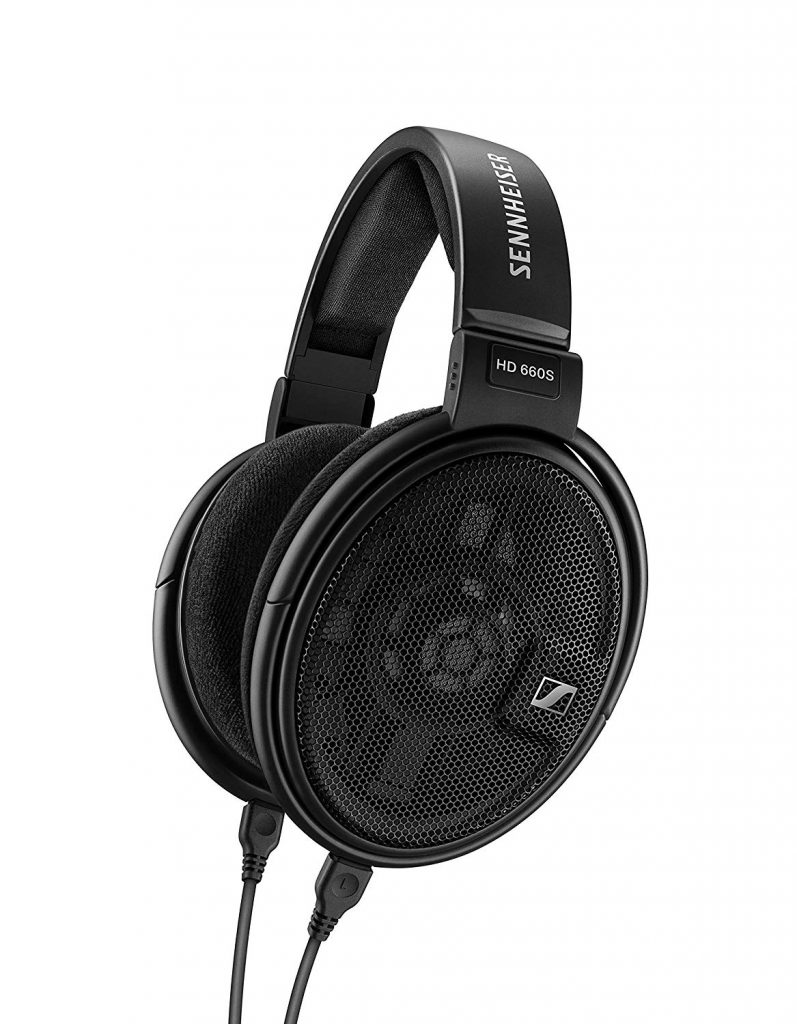 If you look back at older videos and streams from Tfue, it's easy to see that he has been a loyal fan of Sennheiser headsets for a long time. Before upgrading to his current 800 S set and the previous 700 model, he was actually using the Sennheiser HD 660 S.
The microfiber padded ear cups are extremely comfortable in terms of softness and they fit snugly. However, they can be a little warm to wear for hours on end. The overall build quality of the headset is durable, but not as flexible as other models. The plastic headband certainly won't break on you, but it can make the fit of the headset a little tight for some wearers. For most people, though, the fit of this headset is easily adjustable and comfortable.
The sound quality of this headset is incredibly clear and balanced. The lightweight aluminum transducers and overall ear cup design minimize the opportunity for distortion in your audio. Trebles are extremely crisp and clear, so the detailed noises from your game are truly brought to life. However, the bass capabilities are not as powerful on this model, so you may lose a bit of clearness or richness as you push the bass and volume. The mid-range is where this headset truly shines, creating rich and balanced audio for gamers and music listeners alike.
One convenient aspect of the Sennheiser HD 660 S is that it can be easily powered directly from your PC without experiencing any loss in sound quality. While the headset does great with high-end sound systems and the right amp, this certainly isn't a necessity like it is with the 800 S or the 700 model. In fact, the headset even comes with a cable that be connected directly to a mobile device for music listeners. This might appeal to new gamers or streamers who don't yet have the perfect setup at home and it makes the headset a more affordable and versatile option overall.
Conclusion
If you're a gamer or streamer looking to recreate the popular Tfue headset experience in your own game-play, then any of these options are going to be a good fit. Tfue takes his gaming seriously, focusing on high-quality products with superior audio, so it's really no wonder that gamers everywhere turn to his endorsement when looking for a headset of their own.