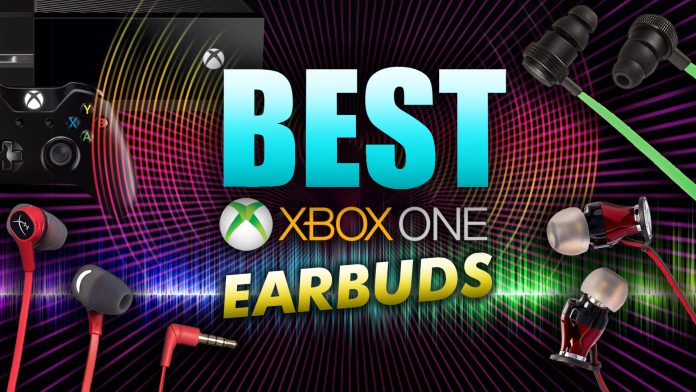 Xbox One gaming sure is fun. But it is in your best interest to invest in some high-quality earbuds to upgrade your gaming experience. After all, games nowadays are also known for having fantastic musical scores, and it is such a shame if your pair of earphones are not that reliable to reproduce such audio.
But then again, not everybody is a fan of big bulky headsets. Sure, they are equipped with superior drivers, but we can't deny that they can be cumbersome. This is the main reason why earbuds that are geared for gamers are on the rise.
If you are one of those gamers that want to have excellent gaming audio but can't be bothered by bulky headsets, then one of these 10 Best Gaming Earbuds for Xbox One is the right pick for you! Read these tips and guidelines, and you are on your way to a better audio experience.
Turtle Beach Battle Buds
Best Xbox One Budget Earbuds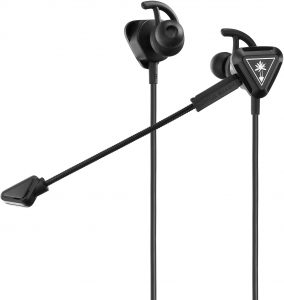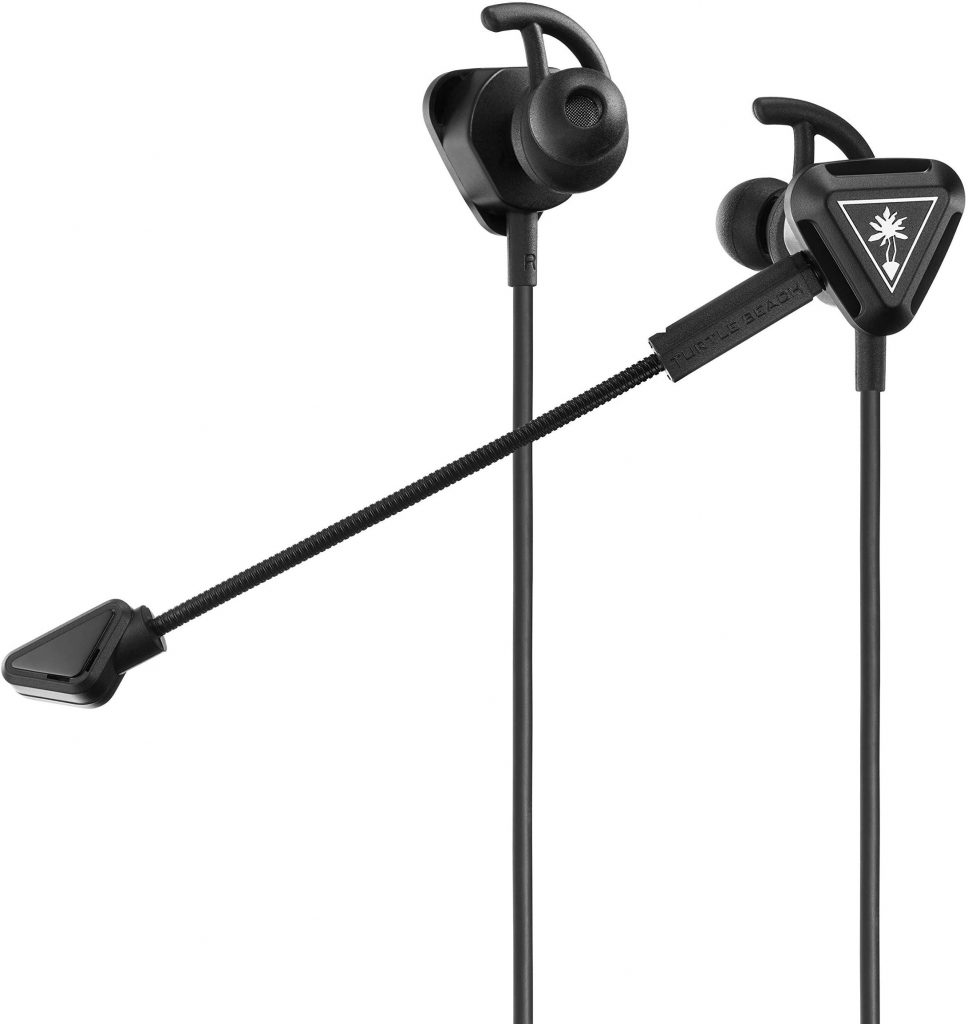 Turtle Beach has always been a trusted gaming audio manufacturer for years now. From Xbox One and PS4 exclusive headphones to earbuds, they have it all.
The Turtle Beach Battle Buds is one of the living testaments of the company's dominance over the gaming audio market.
This pair of earbuds boast crystal clear highs, rich mid and solid bass, thanks to its high-grade 10 mm speakers. Best for losing yourself in some triple-A Xbox One title It is also lightweight and can be worn for hours without losing its comfortable fit.
The controls are convenient as well, it has a multi-functional inline controller, so you can easily tinker with volume and microphone control.
HyperX Cloud Gaming Earbuds 
Best Gaming Earbud with Great Fit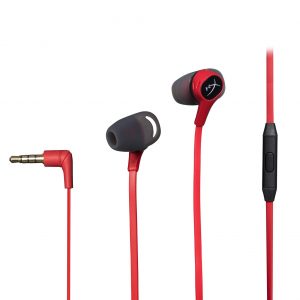 The HyperX Cloud Earbuds are perfect for Xbox one gamers who value gaming audio but are tired of having neck pains due to bulky earphones.
Thanks to its rubberized and tangle-free cable, you can be sure that you won't have to worry about pesky wires while playing, good riddance.
It also has a great fit, thanks to its three different sized silicone ear tips that ensure, so it won't easily fall off your ear. This headset also comes with a built-in microphone, not its strongest suit but enough for in-game Xbox One communications.
However, if you plan to use it as a microphone for streaming, it is not that good, and you are better off investing in a separate mic. Sound-wise it has a well-balanced audio profile. The mid is clear while the bass is pulsing, not skull-crushing, but enough to do gaming audio justice.
Razer Hammerhead Pro v2
Best All-Rounder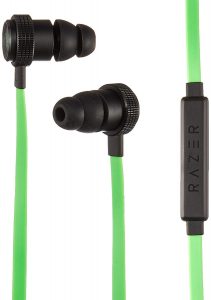 No best Xbox One gaming earbuds list would be complete without the Razer Hammerhead Pro v2 gracing its ranks.
The Razer Hammerhead Pro V2 didn't compromise on anything. Faithful to Razer's aesthetics, these earbuds are well-built. The earbuds are made of solid aluminum, though sturdy; it is incredibly lightweight.
Sound-wise, these earbuds boast thundering bass that is perfect for Xbox One action titles. You can be sure that it offers the best gaming audio in the earbud's category. After all, Razer has equipped the V2 with extra-large 10 mm drivers for a more robust audio performance.
It also sports a decent built-in microphone, not that much, but functions well on in-game voice chats.
Audio-Technica ATH-CKR55BTBK
Best Xbox One Wireless Earbuds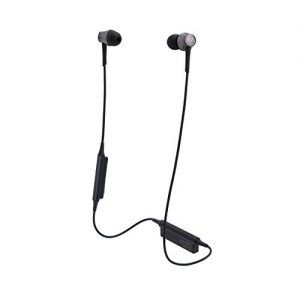 Audio-Technica is another big name in audio manufacturing. That is why the ATH-CKR55BTBK is also a total performer.
Aside from being premium built, these wireless earbuds also sport reliable audio performance. It's 10 mm drivers are more than capable of producing a well-balanced sound profile. It is also wireless, so if you are having problems with navigation while playing (pesky wires), you won't have that problem with these earbuds.
However, take note that you need to attach a Bluetooth adapter to use wireless gaming earbuds on your Xbox One. Though a roundabout way, it sure is worth it for gamers who hate wires.
After all wireless technology are gaining popularity thanks to its convenience, you can even find best wireless earbuds under $50 if you want one but currently tight on cash.
Sony MDRXB50AP/R
Best Xbox One Earbuds with Strong Bass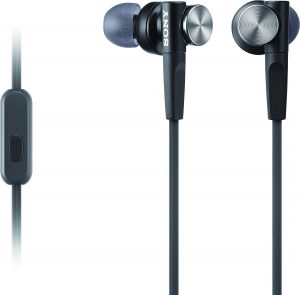 If you have a limited-edition Xbox one, then it is safe to assume that you are a bit particular to aesthetics.
The Sony MDRXB50AP/R comes in three different color variations red, black, and blue. This way, you can pick whatever color fits your Xbox One set-up.
It also boasts an excellent fit thanks to its four different sized replaceable ear tips. This earphone also comes with a cloth carrying pouch so you can take it anywhere.
The audio performance of the Sony MDRXB50AP/R is excellent thanks to its 12 mm DOME TYPE (CCAW) drivers. The bass is strong, and you can enjoy Xbox One games that rely heavily on thundering music. Though the bass is powerful, it does not distort the overall audio, which is impressive.
These earbuds also offer some passive isolation, so you can be sure that you can enjoy a decent immersion. 
BlueFire Wired Gaming Earphone
Best Build Pick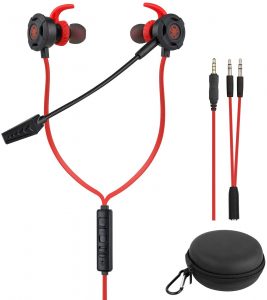 The BlueFired Wired Gaming Earphone has enough cable length of over 7ft. allowing movement while playing your favorite Xbox One game. It is designed to isolate noise, thus blocking out distractions while in the virtual gaming world.
The memory foam earbuds are very comfortable and lightweight. You don't experience the heavy weight on your head, especially when you use headphones. It includes a microphone that can rotate in a 120-degree angle for better positioning.
The directional drivers of this BlueFire Wired Gaming Earphone offers you vivid, clear sounds, ambient noise isolation and a sound shock feeling. It offers gamers with excellent bass stereo sounds for the absolute experience. Earbuds are interchangeable and come with small, medium, and large pairs of inner loop and silicon earbuds.
The BlueFire Wired Gaming Earphone is the best build pick for XBox One. But, its flexibility allow gamers to use it on different gaming consoles and mobile devices such as PS4, smartphones, and even your PC. You can go from playing on your XBox One to talking to your friend on the phone due to its plug-and-play design.
Shure SE215-CL
Best Value for Money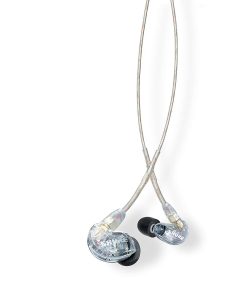 The Shure SE215-CL earphones is a reasonably priced earbud that offer high-quality audio output and comfortable fit even at extended gaming sessions.
These lightweight earbuds are durable, the connector is gold plated while the wire is tangle-free. It also has a good seal around the ear for passive noise cancellation. This headset also comes with a carrying pouch for easy travel.
Aside from being premium built, the audio of these earbuds is impressive as well. Its drivers are powerful enough to give justice to the Xbox One games. The mids and highs are well balanced while the bass is strong enough to produce some kick.
Though primarily a wired earbud, you can use it wirelessly by attaching the Bluetooth communication cable that is sold separately.
Sennheiser Momentum In-Ear
Best Xbox One Earbuds with Great Microphone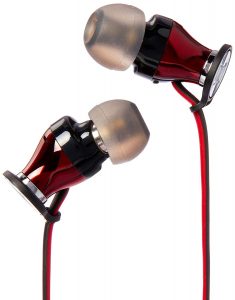 The Sennheiser Momentum earbuds are one of those audio devices that sports an excellent built-in microphone, perfect for crystal clear in-game voice chats.
Not surprising because Sennheiser is known for manufacturing fantastic earphones and mics.
This pair of earbuds come in two color variations; black and red or black and chrome; it is nicely designed and in-line with gaming themes.
Sound-wise, the Sennheiser Momentum is the real deal. Aside from having solid bass, the mids and highs are not overpowered. Even in higher volumes, the audio won't suffer from any distortion. Such a good pick for Xbox One gamers who prefer to game in high volumes. 
Bose QuietComfort 20
Best Xbox One Earbuds with Noise Cancellation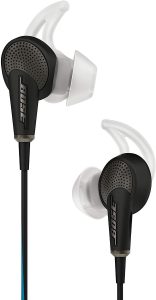 If you fancy complete gaming immersion while playing on your Xbox One, then the best pick will be the Bose QuietComfort 20.
These earbuds are equipped with active noise cancellation to ensure that you get to enjoy gaming without outside noise distractions. After all, who would not want to get super immersed at a fantastic action RPG?
However, if you turn on this feature, expect a drop in audio quality. Not that bad to dampen the mood, but audiophile will definitely notice the difference. These earbuds are wireless and offer a 16-hour battery life perfect for long gaming sessions.
Sennheiser IE800S in-Ear Headphones
Best Luxury Pick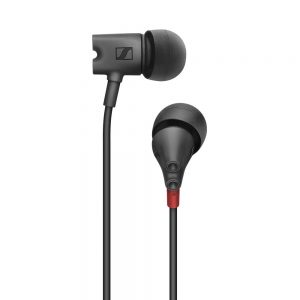 If you don't mind splurging, then the Sennheiser IE800S in-Ear Headphones is the way to go. This luxury pick is built using high-grade materials to ensure that these earbuds will last for years. A pretty good investment if you are a heavy gamer.
It is also equipped with viscoelastic memory foam ear tips for extended Xbox One gaming sessions.
Sound-wise, these premium earbuds perform really well. You can easily distinguish sounds cues thanks to its fantastic sound stage. High is crisp and clear, while mids are sharp and vibrant. Bass is also robust but not overpowering. You can be sure to enjoy a gamings best musical scores with these earbuds.
Wrap-Up
Gaming is one of the best ways to end a long day at work or spend a lazy weekend. So, it is only natural to ensure that you have all the right gear to make gaming even more enjoyable. That is why, as gamer's, we must not neglect our audio set-up.
That is why if bulky headsets are a no-no for you, investing in high-grade earbuds is the next big thing. Don't worry about finding the perfect pair because if you finished reading this list, you are sure to find the perfect pair that you are looking for.
Recap: A Quick Look at the Best Earbuds for Xbox One Gaming