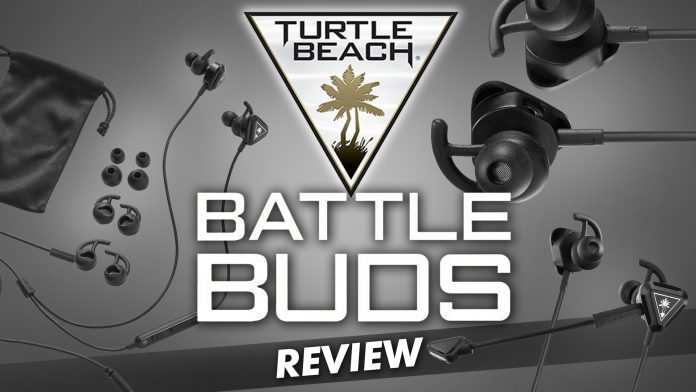 Every gamer knows that a good sound system can have a huge impact on your gaming experience. Whether you are just enjoying the soundtrack or listening for the footsteps of your enemies, quality sound can make all the difference. Knowing this, many companies have released headphones specifically designed with gamers in mind.
The huge increase in online gaming over the last decade or so has created an even bigger market for specialty gaming headphones. You can find them in every shape and color, some even have surround sound and LED lights.
The question is, with so many to choose from, how do you pick a pair? Well, that's what we're here for. In this article, we will give you a quick overview of what to look for in a good pair of gaming headphones as well as take a close look at a specific pair, Turtle Beach's Battle Buds.
First Things First
If you are new to online gaming, or just looking into finding a new pair of gaming headphones, here are a few elements you should keep in mind while you search.
Comfort
You may think that the most important thing to look for in quality headphones is good sound, but that is not quite true. The best sound in the world will not do you any good if you can only stand to wear your headphones for 20 minutes. All headphones are not created equal, nor are earbuds. You have to find a pair that is completely comfortable the first time you put them on.
If they pinch or stab you or put a little too much pressure on your ears, then those are not the ones. Even something minor can become major after you have worn them for any amount of time. You do not want your game ruined by sore ears; the pain will be distracting and could seriously hinder your game.
Sound
Now for the sound, the second most important part. This all comes down to the type of gaming you are planning on. Are you going to be playing something like Fortnite, where directional sound could make or break your game? Or are you playing something like Breath of The Wild, where you want to immerse yourself in the soundtrack? Most single-player games on the market right now do not require surround sound, stereo is fine. But if you are planning on using these headphones for different types of media entertainment, look for surround sound.
While you are considering the sound that you want to let in, also think about the sounds you want to keep out. The level of isolation on your headphones can alter how well you can immerse yourself in the game. Noise-canceling headphones will block out the world around you, which is nice if you have noisy neighbors or house guests. On the other hand, some people are not comfortable with that level of isolation. This is all about personal preference. If you do choose headphones with foam pads, make sure they around your ear completely, so they can seal better, block more noise, and not hurt your ears.
Portability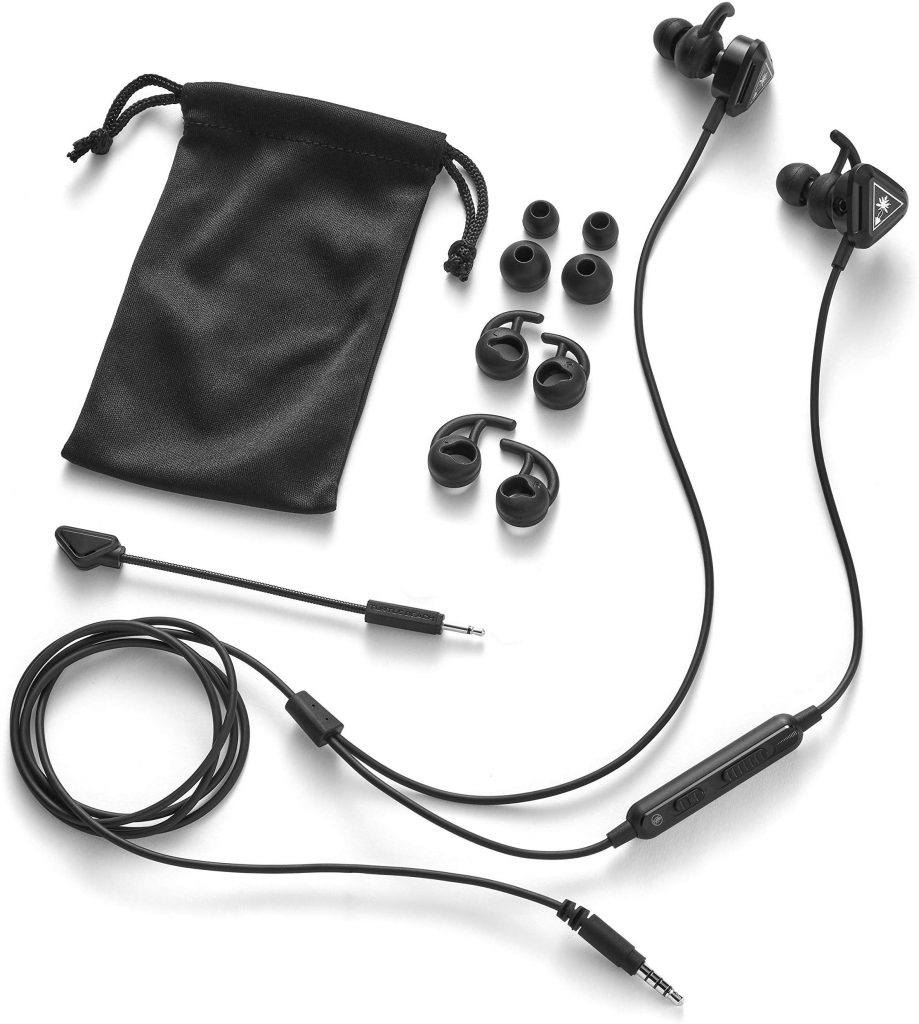 This may not be an issue for some, like those who are strictly at-home gamers, but with the rise of mobile gaming, portability is huge. Traditional bulky gaming headphones may offer great surround sound and gaming experience, but they can be really cumbersome for those who want to take their games on the go. You do not want to give up quality sound just because you have to leave the house. With that in mind, consider headphone portability. Would they be comfortable enough to wear while walking in public or riding the bus? What about storage, can you slip them in your pocket or would you have to wear them around your neck the whole time? Also, think about the external mic attached to most gaming headphones. If you want portability, then choosing a pair with a removable mic will be important.
This is where gaming earbuds come in handy. Gaming earbuds are relatively new to the market, compared to their bulkier overear counterparts. Everyone who has ever used them is aware of the convenience of earbuds. They are small, portable, and do not mess up your hair. The best part is that they are unobtrusive, so you can wear them without anyone really noticing. One problem with earbuds, when it comes to gaming, is that it was difficult to find earbuds that had a good mic. Another issue is that it can be difficult to achieve a full sound immersion experience with earbuds.
Enter the Battle Buds. Although not the first pair of gaming headphones to hit the market, they are definitely a standout amongst their peers. Let's take a peek at the features on Turtle Beach's take on gaming earbuds.
Physical Details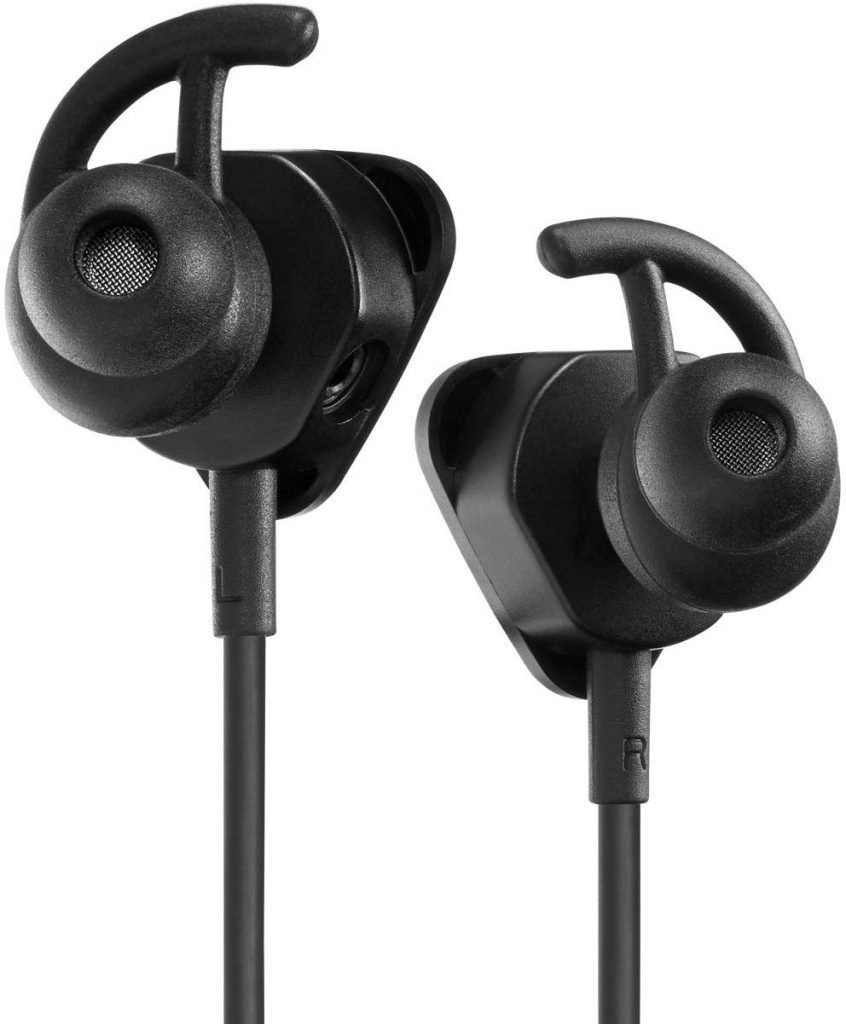 At first glance, these look like a typical pair of corded earbuds, but upon further inspection, you will start to notice a few differences. For example, the earpieces are slightly bigger, probably in order to accommodate the removable mic. They will stick out from the ear a bit, but not enough to be particularly noticeable if you are worried about style. They are available in either solid black with the Turtle Beach emblem in silver, or white with sky blue wires and emblem. Both options are sleek and subtle.
Battle Buds come with a removable, highly sensitive, unidirectional mic. The mic plugs directly into the left earpiece and is moderately adjustable. These also come with an inline controller for volume control, muting, answering calls, and a multifunction button for compatible devices.
The accessories that come with the Battle Buds include three different sizes of both ear tips and stabilizers, so you can adjust them to your preference. They also come with a convenient storage bag, to keep them from getting tangled up in your bookbag.
Tech Stuff
The 10mm speakers offer clear, quality surround sound, which is great for gaming. They were designed to offer crisp highs and rich deep lows, so you can experience a good depth of sound. They work well for both music and gaming, meaning you will only need one pair of earbuds for all your media needs. The mic is unidirectional, designed to pick up your voice clearly, so your team should be able to hear you loud and clear. When you are on the go and want to use your earbuds for calls, you can do so with the inline mic.
The Battle Buds in ear gaming headset is universally compatible with the Ps4, XBox One and any gaming system that has a 3.5mm jack. This means you can also use them with your Nintendo Switch and other mobile gaming devices and audio controllers. Whether at home with your stationary gaming systems or out on the road, Battle Buds are made to give you a quality sound experience.
Consumer Reviews
Having all the manufacture details is great, but what are actual gamers saying about Turtle Beach's Battle Buds? Well, we did a little more research and here are some of the pros and cons straight from the real experts.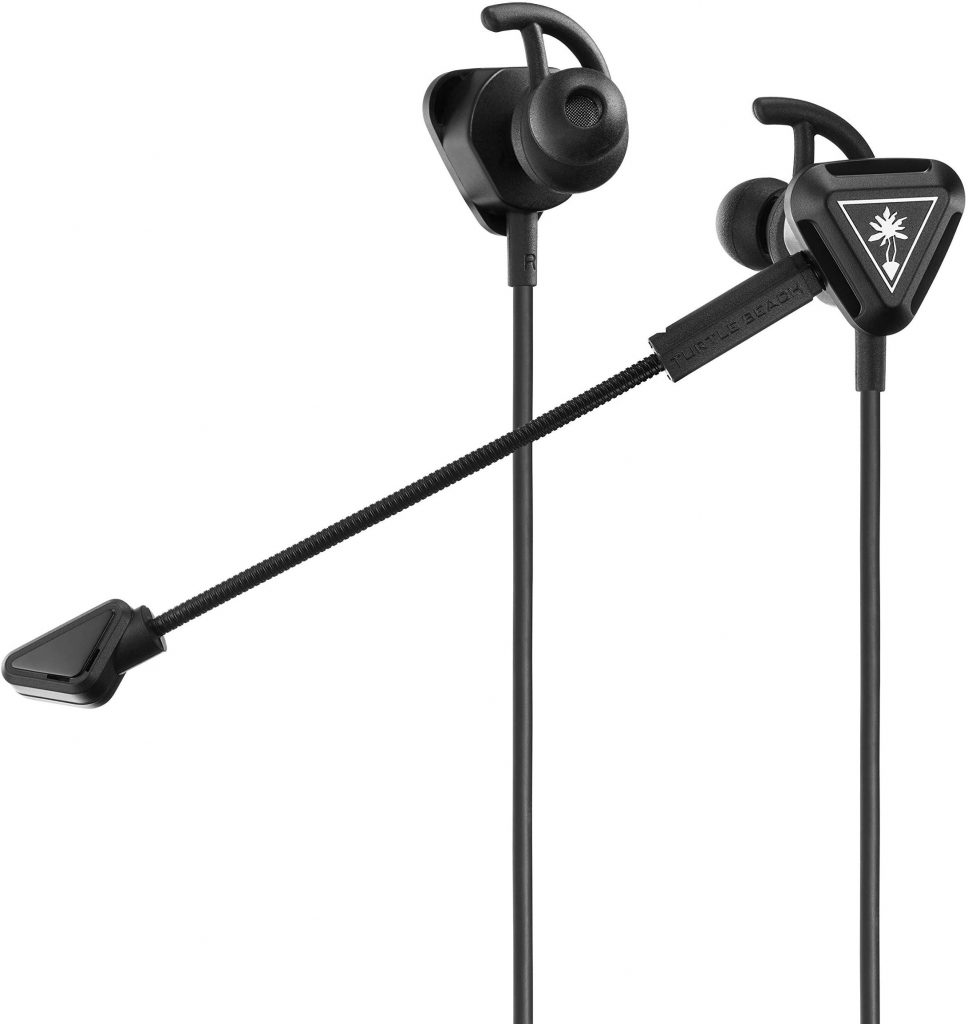 Pros
Seriously Portable
The convenience of the Battle Bud's portability was pretty much universally agreed upon. The removable mic and compact size mean you can slip them into your pocket or bag with ease. To have the benefits of gaming headphones in a portable product is a huge plus.
Quality Sound
Their diminutive size does not take away from the gaming experience. They are not noise-canceling, but even with that, the gaming sound is spot on. You can definitely hear directional sounds in games, including those sneaky footsteps. The sound is good for gaming, music, and calls.
The Mic
Having an external mic on earbuds is huge. Many pairs come with an inline mic, but both an inline mic and an external mic? Now that is unusual and pretty handy. The convenience of being able to use the inline mic for calls and the external mic for gaming is definitely a checkmark in the pros column. The pickup on the mic is very good, one reviewer even used the mic to record his review, citing the mic as one of his favorite features on these earbuds.
Multipurpose
Who doesn't love being able to buy one product and being able to use it for multiple things? Since these earbuds work with multiple platforms, you can switch back and forth between gaming systems with ease, all the while enjoying the quality sound.
Bargain Price
Gaming headphones can be really pricey, depending on the style and features. Battle Buds are much more affordable than other similar products, making them great for anyone on a budget. These would also be a good option for anyone who is just getting into online gaming and does not want to invest a lot of money into gaming equipment. Many buyers mentioned that these were a steal at this price.
Cons
Nobody is perfect and neither are gaming headphones. There are always a few drawbacks, here are a few that we found about the Battle Buds.
Echo
The removable mic on these earbuds is highly sensitive, which can result in some echoing. A few reviewers mention that this was particularly challenging during online gaming sessions. It picks up almost every sound in the room, so if you are gaming in a noisy room, this mic might not be the best option.
Uncomfortable
Even though they come with different ear tips and stabilizers, some gamers still found the Battle Buds to be uncomfortable. The earbuds either did not sit in the gamers' ears correctly, or the weight of the mic pulled the connected earpiece out of place and caused discomfort.
Group Chat Challenges
Although the audio quality was repeatedly mentioned as being top-notch, some gamers found that group chat was difficult to hear, mentioning that it seemed garbled. This can cause serious problems with team communication.
Not Quite Universal
The fact that Battle Buds are only compatible with PS4 and Xbox One if you use an audio controller also caused some inconvenience, so that is something to consider if you have one of these consoles.
Conclusion
Overall, the verdict on Turtle Beach Battle Buds is that they are a steal. No matter what type of games you are into, Battle Buds are designed to provide you with a quality sound experience. Although some reviewers did have some trouble with them, most users said that they did exactly what they are meant to and did it well. If you are looking for heavy-duty, noise-canceling gaming headphones for hardcore game competitions, these are probably not for you. But, if you are in the market for lightweight gaming earbuds for mobile gaming, definitely give these ones a look, they may be just what you are looking for.