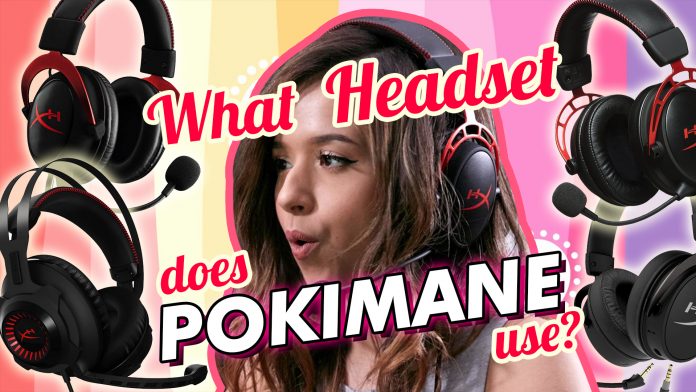 Pokimane, who is known in real life as Imane Anys, is a Canadian streamer of Moroccan descent that streams YouTube and Twitch videos regularly. Most of the videos that she's done recently include Fortnite, Valorant, and League of Legends as well as cosplay videos. While she tends to flaunt her beauty to her community fanbase, there's no denying that her videos have comedic flavor in them. Today, there are 4.8 million people who follow her content on Twitch as of May 19th this year.
She has often been seen wearing different types of gaming headsets in her videos. We'll be going over a list of four of these headsets to give you an idea as to which of these would best suit your needs.
Pokimane's Four Best Gaming Headsets
1. HyperX Cloud Alpha Gaming Headset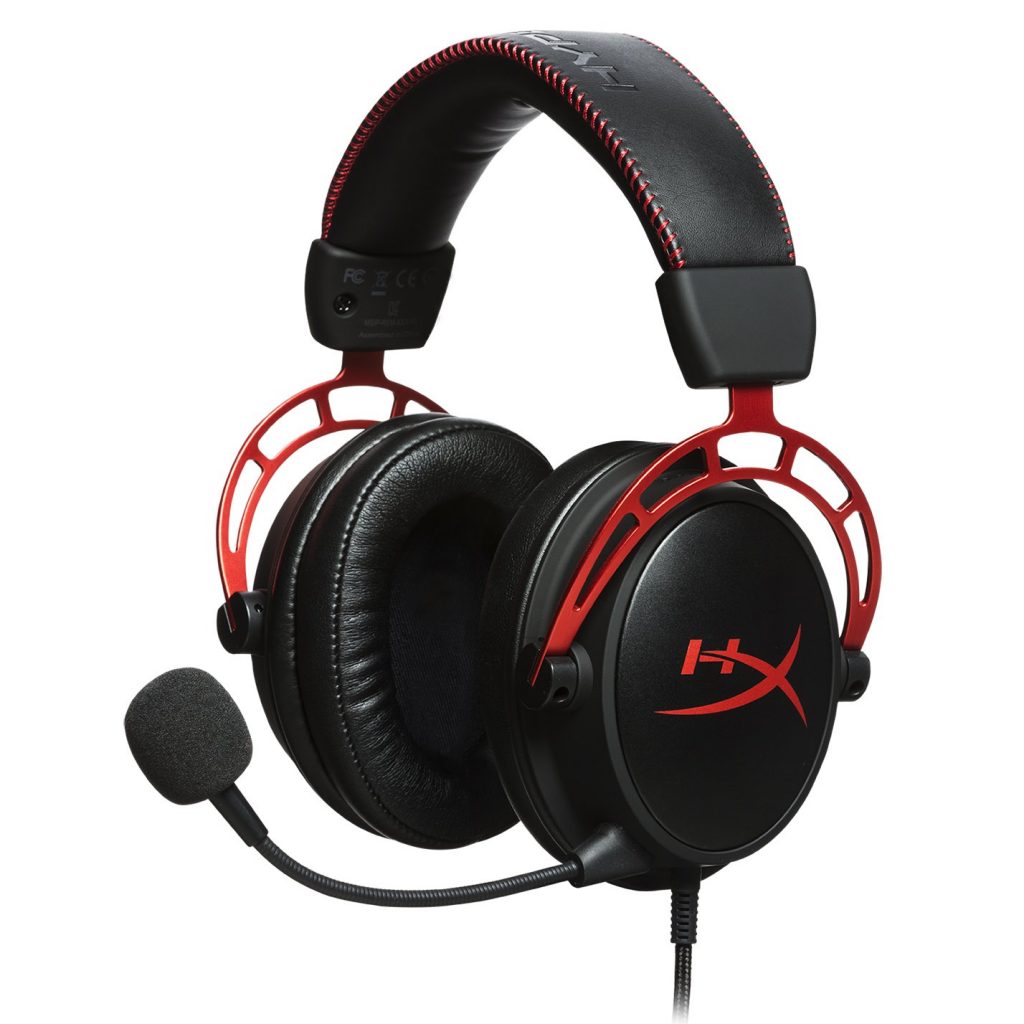 Built for the Xbox One, PS4, and PC systems, the Cloud Alpha comes with dual drivers joined together via an aluminum band. There were no distortions when listening to sound through the earcups, as the audio proved to be quite clear. The detachable microphone attached to the headset is certified by TeamSpeak and Discord for use within their servers, so you can use this headset easily if you have either one of these applications installed on your device.
hey
u already know where my headset's from 😌 @HyperX #ad

🖤 live @ https://t.co/wlT08j266A pic.twitter.com/1fpyczZNf4

— pokimane #BLM (@pokimanelol) January 27, 2019
The Cloud Alpha connects through a 3.5mm jack and is known for blocking outside noise. This means that whatever noises are coming from anywhere in your home won't adversely affect what you're hearing in-game. The cable came out of the package braided so that it doesn't tangle, making it convenient for those looking to make their desks neat and tidy without lines of cabling jutting out. The cable comes with a remote that is built in-line so that you can grab it and adjust your volume and mute your mic if necessary.
When we compared the sound differences between the Cloud Alpha and another headset, we noticed there were a lot of low ends. This is fairly typical for gaming headsets across the board as more headsets flood the market to accommodate the large number of multiplayer titles that are on the market.
Overall, the Cloud Alpha is a solidly-built headset that you can get if you're on a budget.
2. HyperX Cloud MIX Wired Gaming Headset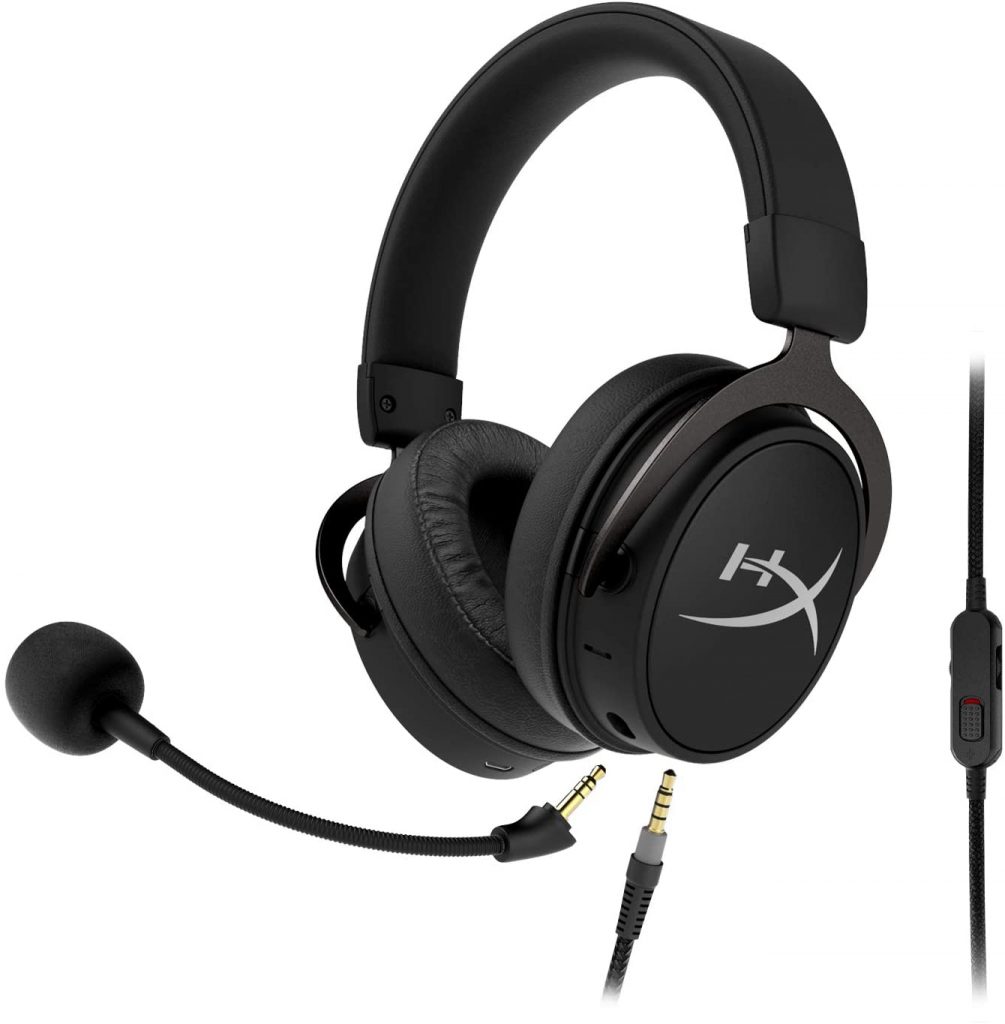 The Cloud MIX headset from HyperX isn't as colorful as its Cloud Alpha cousin but makes up for it with raw power through its audio drivers. When playing through the games, we noticed that the noise between what's happening and people talking in-game sometimes bled into each other. It seemed puzzling that there wasn't a game and chat audio balancing feature included in the headset.
Its most unique feature is that it comes with two mics: a detachable boom mic and one built into the headset activated via Bluetooth, of which it gives off the appearance of a 'normal' headset. The Cloud MIX's Bluetooth capability allows it to operate wirelessly for up to 20 hours before it needs to recharge, making it useful for use in long airplane flights or ground commutes where you have to travel for a long period. While it lacks noise cancellation built into the headset, it can easily accomplish that on its own based on its design.
Soundwise, when playing any games within your Steam library you can notice the subtlety of sounds within the background such as power plant emissions or water rolling up on the beaches. Yes, it is that detailed when you're listening through this headset.
3. HyperX Cloud Revolver Pro Gaming Headset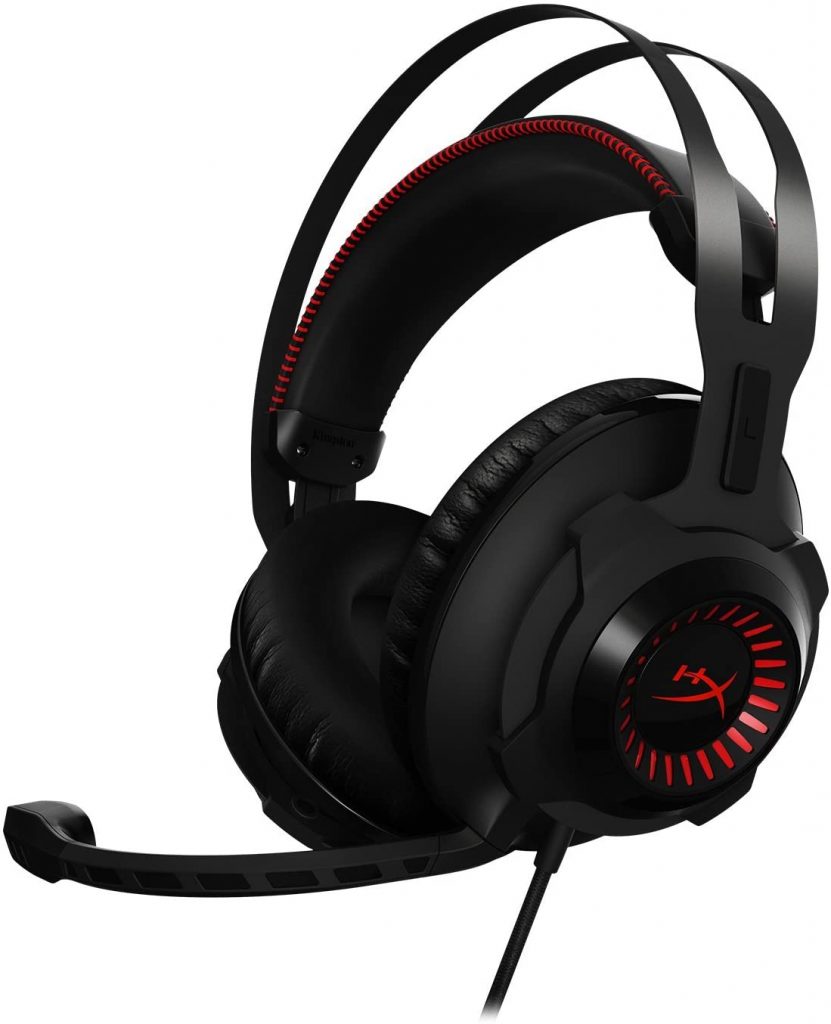 The Cloud Revolver Pro is another eSports gaming headset built to aid professionals in bearing able to hear their enemies over vast distances. This headset comes with a foam headband and a steel suspension frame mounted on top of it to keep the rest of the headset in place. It adjusts easily to the shape of your head without any extra effort. Its design sports an aggressive appearance compared to its other cousins, but also provides greater durability due to its steel frame.
Even if you're not gaming, this headset is great for listening to while watching movies or TV shows on the go, or listening to your favorite beats while you work.
The circles on the outside of the ear cups proved to be highly appealing, where they're shaped like red exhausts. They don't have LED lighting like Razer's 7.1 Chroma, but they are not necessary for the experience offered by the sound stage within the headset. You can wear this headset for hours on end without taking it off since the ear cups provide a generous amount of breathing room, and they hardly ever slip off the ears.
On top of the ear cups and their sound quality, the headset comes with a detachable mic and a cable with remote, both of which can be removed easily and give the appearance of a wireless headset. The mic comes with a noise cancellation feature where you can speak and be understood clearly for those that are online in the chat.
The Cloud Revolver Pro is good if you're looking for a headset that is solid on the outside but can be worn comfortably for long periods.
4. HyperX Cloud II Gaming Headset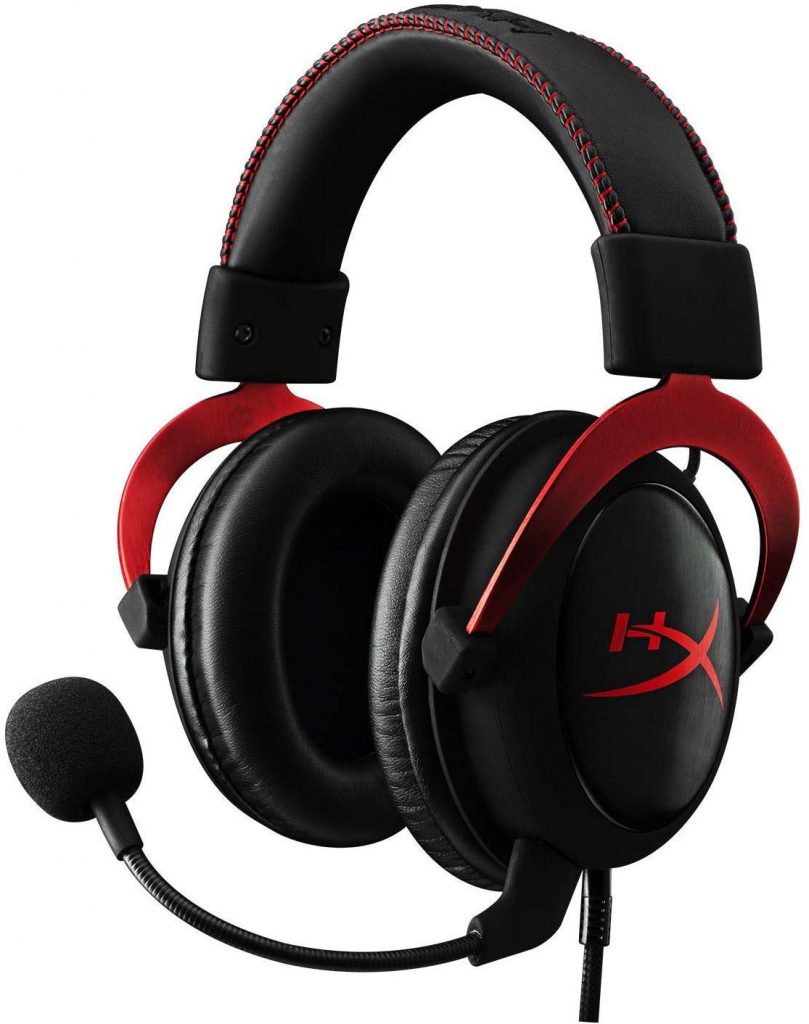 The HyperX Cloud II is another iteration of the Cloud series where it's a little more lightweight compared to the rest of its peers. What makes this unusual is that this headset also came from Kingston, which is typically known for selling storage devices. When you don't have the mic or the cabling connected, the Cloud II gives off the profile or a normal-looking headset compared to others on the market where they come with LED lighting. When you connect both, the mic doesn't get in the way of the cabling, making it easy to swivel it around until you can adjust it to a comfortable distance close to your mouth.
new year, same gear 😊 streaming in my @HyperX headset ❤️

chatting new years resolutions & playin some games, come lmk what you want me to plan for 😁 https://t.co/wlT08j266A #ad pic.twitter.com/OaeLdOyKzl

— pokimane #BLM (@pokimanelol) January 2, 2019
No additional software is required for the sound experience offered by the Cloud II, as it comes straight out of the box. The USB sound card module comes with a 3.5 mm port that you can connect directly to your PC, as well as individual volume controls and a mute button for your mic. There is also a shirt clip that snaps onto your shirt and a 7.1 surround sound button that activates when you depress the 7.1 button on the headset remote.
The pre-installed ear cups and the headband linking them both are made of memory foam and leather and sit easily on top of your head without being too tight or too heavy. There are metal forks that connect both of the ear cups, keeping them suspended so that you can rest against your ears without pushing in too deep. The 7.1 surround sound plays through the ear cups beautifully. In any shooter title like Fortnite or Valorant, the explosion is loud enough to offer a punchy response, especially when hearing glass fragments hit the floor.
While there is a 7.1 surround sound feature, this merely expands upon the dynamics of the audio range of the headset by mixing the left and right channels together, as opposed to using audio positioning that is normally expected on 7.1 surround sound devices. Overall, this one's a good headset for the Playstation 4, Xbox, PC and if you're in need of an enhanced sound experience that provide more depth compared to other headsets.
Final Words
Pokimane is one of a handful of women streaming gaming content. There is no denying that each of the gaming headsets she uses offers immense value. You can choose any one of them based on your personal preferences, whether you wanna hear things go loud through your ears or listen to soft musical tones, all of them should be able to satisfy your requirements when it comes to the sound stage. It isn't necessary to have 7.1 surround sound as part of your gaming experience unless you're an audiophile that notices the subtleties of highs and lows, especially when it comes to the bass.