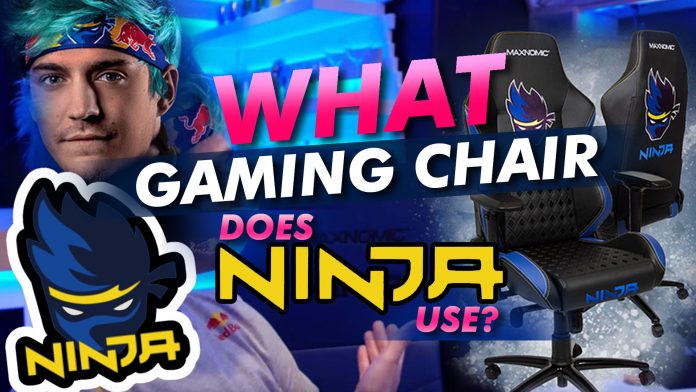 As of June 2020, Ninja has over 14.7 million followers on Twitch and almost 3.2 million followers on Mixer, making him the channel with the most number of followers on both streaming platforms.
Because he is one of the most successful influencers, many aspiring gamers and streamers look to him for the best gaming gears and setups. While many are focused on his monitor, gaming keyboard, and gaming mouse, others are more inclined to know what gaming chair does Ninja use for streaming.
In this article, we covered every detail about his gaming chair. And because he's using a custom-made product from Maxnomic, we included alternatives in case you're interested in getting a similar one.
Who is Ninja?
Maybe you're wondering, who is Ninja?
Richard Tyler Blevins, popularly known as "Ninja," is an American streamer and internet personality born on June 5, 1991.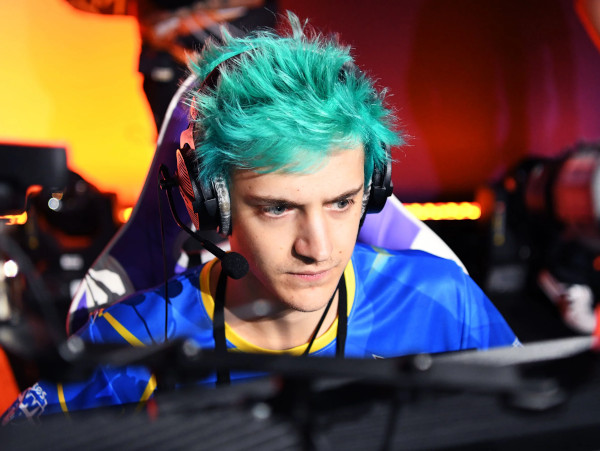 His popularity exploded when Fortnite Battle Royale hit the mainstream. In return, he did his best to make Fortnite even more popular than it already is.
But before Fortnite, he started his professional career in 2009 playing Halo 3. In August 2017, he joined and won the PUBG Gamescom Invitational Squads classification before he switched over to streaming Fortnite Battle Royale.
From Halo 3, he moved to H1Z1, then to PlayerUnknown's Battlegrounds (PUBG) before finally gaining millions of followers playing Fortnite.
Throughout his career, Blevin has been a part of various professional eSports teams, including Cloud9, Renegades, Team Liquid, and Luminosity Gaming (most recent).
What Gaming Chair Does Ninja Use?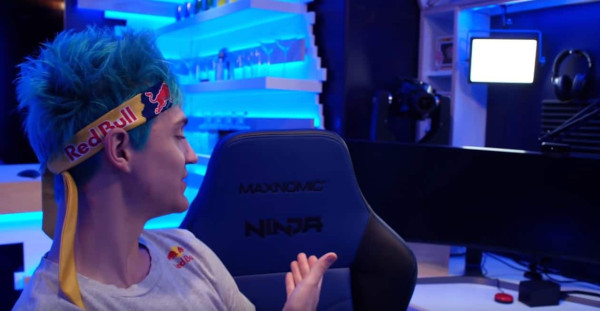 Tech specs:
Height: 5' 10" – 6'1"| Weight: 177lbs – 220lbs | Lumbar Support: Pillow | 4D Armrests: Yes | Reclinable Backrest: Yes
Ninja currently uses the Maxnomic Pro Gaming Chair [Custom-Made] designed by NeedforSeat. The chair can recline 49 degrees and has been custom-designed to show his logo with black and blue color scheme.

Maxnomic Pro gaming chairs are among the most preferred options for top pro eSports teams and Twitch personalities. In fact, Team Liquid and Evil Geniuses (among the top 3 highest-earning eSports teams) use Maxnomic Pro chairs because of its quality design that helps improve concentration.
If there's one thing that makes Maxnomic gaming chairs popular, it's the fact that consumers can add a custom logo on the chairs to make it feel personal. Because of this, it makes Maxnomic gaming chairs popular among eSports teams and streamers. On top of that, the quality of the stitching doesn't disappoint. You can tell on the get-go that it's well done.
Assembly is pretty straightforward, and should not be too much of a hassle if you haven't built a gaming chair before as it comes with a glossy instruction manual.
It explains every step of the way to ensure you're always on the right track. However, it still is advisable to have a partner with you to make the assembly a lot easier. On average, assembling the gaming chair should not take more than 25 minutes.
But the most vital thing about a gaming chair is if it's able to support you effortlessly. And because Maxnomic gaming chairs feature super durable quality materials, it doesn't disappoint.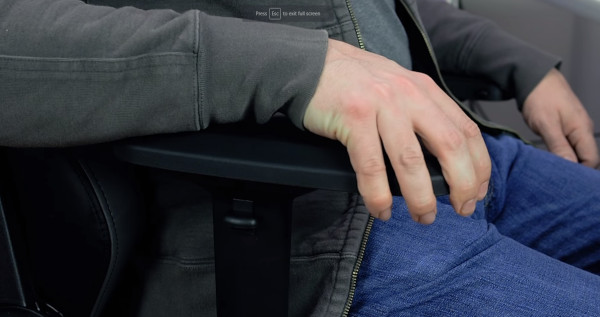 The gaming chair also offers plenty of adjustments. Aside from the chair height adjustment, the armrest can also be adjusted in different directions to fit your preferred position. Do note that the side to side adjustment might be fiddly to some as it only offers a small range. Moreover, if you have a wider forearm, the armrest might not be as comfortable as the padding might be too little.
The same can't be said for the reclining adjustment as it goes so far back that you can sleep comfortably on the gaming chair. So, if you wish to take a break in between games or if you want to nap for a couple of minutes while streaming, the gaming chair won't disappoint.
Sitting for hours on end has been medically proven to be unhealthy. That is why Maxnomic Pro is designed to promote your sitting behavior. It comes with lumbar support and a headrest to ensure that your back and your neck is supported. They may not be adjustable, but it is very comfortable.
If we're to consider how much it costs, people might find it too much. However, if you compare it to the rest of its competition, you can tell that this has the best bang for your buck.
Do You Need an Ergonomic Gaming Chair like Ninja?
It doesn't matter if you're a gamer, a streamer, or a professional eSports player– you're at risk of various health problems if you play games for extended periods.
Maybe I am bias now but this chair is more comfortable then my c9 and liquid chair <3 looks better too pic.twitter.com/yDXkigok6C

— Ninja (@Ninja) September 3, 2016
Gaming chairs offer users the utmost comfort while keeping them seated in a healthy sitting posture at the same time. Because of this, gaming chairs come with lumbar supports and headrests.
But not all gaming chairs work for everyone as there are features that make each chair unique. Specifically, gaming chairs are designed to fit specific heights, weights, controls, and locks to help you stay focused when playing your favorite games.
If you don't know which gaming chair is perfect for you, refer to our detailed buying guide in the next section.
Best Gaming Chair: Factors to Consider Before Buying
It's easy to get overwhelmed by the number of options you can choose. However, it doesn't have to be complicated in the first place. To finally choose one, here are a few things to keep in mind before making your selection.
How Much Money Are You Willing to Spend?
Setting up a budget is essential when making any purchases. And because prices of gaming chairs vary drastically, it can be hard to convince yourself to spend a significantly higher amount on a gaming chair when you can get a very similar one at a lower price.
Ultimately, setting a higher budget will net you a more durable, more comfortable, and more reliable gaming chair. While slightly cheaper gaming chairs work fine, these are usually made of lower quality materials that won't last.
Determine Your Height and Weight
How tall are you? How much do you weight? Take note of these things so you can pick the perfect gaming chair for you.
Height and weight are the most important aspects you'll want to check before making a purchase. Ideally, you will want to ensure that the chair can support at least 20 lbs more than your average weight. Similarly, you'll want a chair that goes high enough– not a chair that is too high or a chair that is too small for your sitting height.
Another thing you want to note is if you have broad shoulders because a wider gaming chair might be better to give you some headroom to move around.
Which Matters: Comfort vs. Aesthetics?
In the world of gaming chairs, you won't have to choose one over the other as gaming chairs come in different colors. Moreover, manufacturers know how consumers value customization reasonably well, which is why gaming chairs offer unique customization features.
The bottom line is you'll want to keep on searching until you find one that fits your customization and comfort needs.
Other Questions to Ask Yourself When Buying a New Gaming Chair
Besides budget and your dimensions, there are also other things you'll want to ask yourself first before shopping around.
How long are you planning to use the chair?
Some gaming chairs are well-made that they will last you for decades. And if that's the case, then you might want to allocate a bigger budget.
Do you plan to travel with this from time to time?
Even though games today are online, some gamers still hold gaming sessions at a friend's house. And aside from bringing their PC setups, others would go the extra mile and bring their gaming chairs along.
If this is something you would do, check the chair's weight and make sure it's durable enough to take minor falls.
Any specific requirements or needs?
Do you have a bad back? Perhaps you play racing games exclusively?
If that's the case, prioritize a racing chair that is customizable enough to hold a wheel. It's unlikely for the average buyer to want to have this as most would play games with a keyboard and mouse.
Regardless, it's worth considering your needs to ensure you're buying the chair that will aid you with your gaming and comfort needs.
Summary
There you have it! Our in-depth look at Ninja's gaming chair.
Ninja, among other popular streamers and internet personalities like Shroud, DrDisrespect, Bugha, Bjergsen, and others, has been streaming for extended periods over the past years.
But because there's no one-size-fits-all gaming chair, it's understandable why others use other brands and models. With that said, we're hoping that you learned something from this article, and we hope that our buying guide will help you land on the perfect chair for your needs.