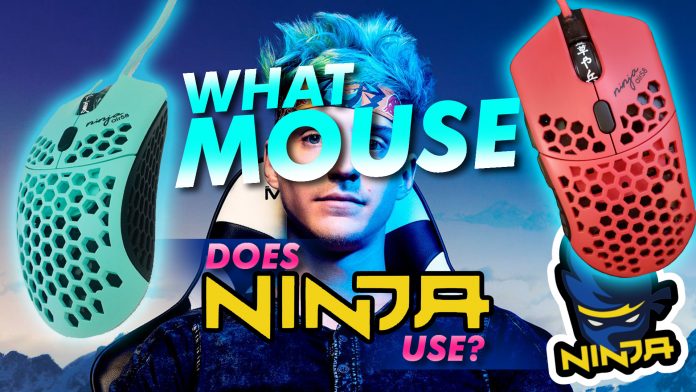 Having over 14.7 million followers on Twitch and over 3.1 million followers on Mixer as of June 26, 2020, Ninja is the most-followed channel on both streaming channels.
He has the most number of followers, and he also has skills, making him one of the most skillful players in Fortnite. So, it's just natural that you want to know what gaming peripherals he's using.
Aside from the monitor, headphones, and keyboards, the mouse probably is what defines how well you'll perform in the game since it's something that you interact with most of the time. This explains why many are interested in Ninja's mouse.
In this article, we covered everything you need to know about Ninja's mouse as well as his preferred settings. So, if you're here to know what mouse does Ninja use, we got you covered.
Who is Ninja?
Richard Tyler Blevins or popularly known as Ninja, is a professional gamer, YouTuber, internet personality, and American streamer.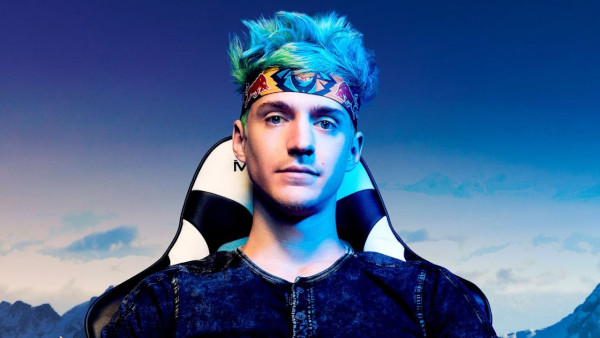 Before Blevins became the most popular and most followed streamer, he started his career playing professionally for various eSports teams. Specifically, he started playing professionally for Halo 3 then participated in other games such as H1Z1 Battle Royale, PlayerUnknown's Battlegrounds, Apex Legends, Fortnite Battle Royale, Call of Duty: Modern Warfare, and more recently, Valorant.
After he participated in the PUBG Gamescom Invitational, he started his streaming career playing H1Z1 before becoming famous for playing Fortnite Battle Royale. Streaming Fortnite gained him more viewers over time. To return the favor, he also promoted the game back in return.
Ninja's Career
Various eSports organizations have acquired Ninja throughout his professional career, including Team Liquid, Renegades, and Cloud9. The most recent team he's been a part of is Luminosity Gaming.
In 2009, he started playing Halo 3 then moved to H1Z1. He later moved to play PUBG and even won the PUBG Gamescom Invitational Squads classification in August 2017. Finally, he started his streaming career in the same year playing the newly-released Fortnite Battle Royale.
His performance in the game and the growing popularity of Fortnite gained him over 1.5 million followers by March 2018 from September 2017.
Fun Fact:
Did you know that Ninja sets the Twitch record for holding the largest concurrent audiences on an individual stream (outside of tournament events) in March 2018?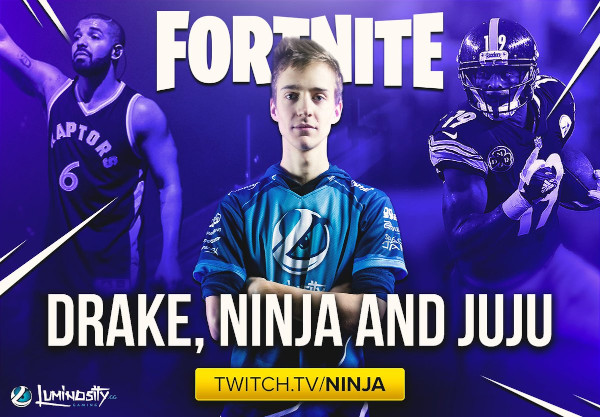 Ninja was playing Fortnite with Aubrey Drake Graham or popularly known as Drake, Travis Scott, and Juju Smith-Schuster, which gained him a whopping 635, 000 concurrent viewers on Twitch.
What Mouse Does Ninja Use?
Ninja uses his exclusive FinalMouse Air58 gaming mouse, a top-tier, super lightweight, durable mouse that gamers should consider. Unfortunately, the mouse is sold out. if money isn't an object. The mouse only weighs 58g, designed to feel light in your hand so you can focus and stay as competitive as Ninja.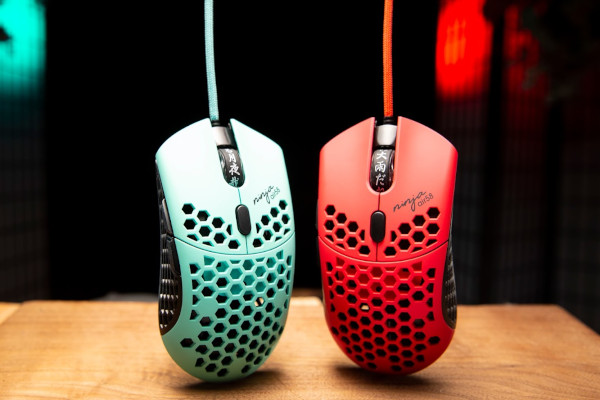 Tech Specs:
Sensor: Pixart PMW3360 | Number of Buttons: 5+DPI switcher | Polling Rate: 500Hz | DPI: 400/800/1,600/3200 | Software: No compatible software | Shape: Ambidextrous | Weight: 6.0cm | Connectivity: Wired | Cable Type: Soft braid | Cable Length: 1.9 meters
Logitech? Razer? Corsair? Steel Series? Ninja is using neither of those.
Instead, Ninja has partnered with the Finalmouse, an eSports-focused gaming brand, to create the best marketing campaign. But the real question is, does it deliver? Let's take a look at what's under the hood, then.
"Valley of the Air" – Based on a true story.
This is the story of how @Finalmouse and I discovered the truth and finally bridged two worlds.
I'll see you guys at the popup shop in LA December 1st where I'll reveal the magic.
Eventbrite registration https://t.co/j5CdduoFKW pic.twitter.com/RGxJUNJ3c9

— Ninja (@Ninja) November 27, 2018
Design
The most obvious thing you'd notice from this light gaming mouse is its small and very light design. This raised concerns in the gaming industry because not everyone prefers a lightweight gaming mouse.
Like any other product, people have had problems adjusting to this unique design. However, plenty of consumers have confirmed that it did help their aim after a few minutes of gaming and adjustments.
Don't be deceived by its looks because the picture makes the mice look small. In reality, it falls under the medium to large category. The ambidextrous design is perfect for both left- and right-handed users, but the side buttons are only for right-handed users.
Both the left and the right mouse buttons provide decent feedback when clicked and don't feel mushy.
The gaming mouse also has a smooth design and feel. So, to match this, the scroll wheels feel smooth, too– well, maybe too a little too smooth. To be honest, the scroll could use a more defined notch but some may find this perfect for their preference.
The shape of the mice is designed to accommodate both palm-grip and fingertip users because it's super light weight. If you're a fingertip user and looking for a lighter alternative that delivers, this will be a great option.
On top of it all, the holes are probably the most obvious thing you'd notice about the mouse. After all, it's the Air58's signature. Moreover, it doesn't just make the mouse lighter, but it also keeps your hands from sweating– even when under intense pressure.
Grip
The top part of the mouse comes in Cherry Blossom Red and Blue colors. Even though the Air58 has a plastic material, the design feels comfortably soft. Looking at the side grips, it has a solid feel to the touch. But because it has holes, this allows the user to pick and drag the mouse without any pressure at all.
On the underside, you can see the PCB (printed circuit board) of the gaming mice, as it's also filled with holes. However, the feet of the gaming mice does not, and it does an excellent job at gliding because of its lighter weight.
The cord of the mouse has the same color as the mouse, and it's by far one of the best– if not the best cable on any mouse. It's braided, but it's light and very flexible. Since it's larger, you may have problems fitting it in your bungee. But because it's significantly lighter than the rest of the cord, it gives off a wireless feel.
Sensor
The Air58 gaming mouse utilizes the Pixart PMW3360 sensor. This means that the mouse won't randomly spin out of control as you glide it over your mouse pad and is free from acceleration.
A 500 Hz gaming mice may fall way behind a 1000 Hz one, but in reality, the difference in response isn't noticeable at all. So, this should not be a concern for most people unless you specifically wanted a 100 Hz one in the first place.
The mouse has a total of 4 DPI settings, from as low as 400 DPI to 800, DPI, 1,600 DPI, and 3,200 DPI.
Overall, the mouse uses a top-tiered sensor, so there should not be any issues at all.
Features
Compared to other gaming mice in the market, the Air58 significantly lacks in this department.
There are no RGB lightings on the mouse, although I wish there were some lighting inside to make it look great. Because of that, there is no need for any software installation.
The Air58 has a minimal design that focuses only on performance rather than fancy lighting and unnecessary add-ons.
How Does it Compare to Other Gaming Mice?
Air58, as compared to wireless gaming mice like the Logitech G Pro Wireless, the Air58 is capable of competing effectively due to its lightness. It's so light that the Air58 feels more like a wireless gaming mouse than the Logitech G Pro Wireless.
But when it comes to durability and build quality, the Logitech G Pro Wireless wins it solely because the Finalmouse has had a bad reputation in terms of durability and reliability in the past.
If we compare the Air58 to the ergonomic gaming mice, DeathAdder Elite by Razer, both feel great in the ergonomic department. Sensors are pretty much the same on both gaming mice.
However, Air58 lacks any software, although it isn't entirely a plus as Razer's proprietary software, Synapse, is not as user-friendly.
Ninja's Gaming Mouse Settings
Here are some of Ninja's mouse settings for the games he's played:
Fortnite
| | |
| --- | --- |
| Mouse Setting | Input / Action |
| Mouse X Sensitivity | 8% |
| Mouse X Sensitivity | 7% |
| Mouse Targeting Sensitivity | 27% |
| Mouse Scope Sensitivity | 30% |
| Mouse DPI | 800 |
| Polling Rate | 500 Hz |
| Mouse 4 | Building Slot 1 (Wall) |
| Mouse 5 | Building Slot 3 (Stairs) |
| Mouse Wheel Button | AutoRun |
| Right Click | Building Reset |
Apex Legends
| | |
| --- | --- |
| Mouse Setting | Input / Action |
| Mouse DPI | 800 |
| Polling Rate | 500 Hz |
| Mouse Sensitivity | 2.5 |
| ADS Mouse Multiplier | 0.8 |
| Mouse Acceleration | Off |
| Mouse Invert | Off |
| Mouse 4 | Ultimate Ability |
| Mouse 5 | Tactical Ability |
| Mouse Wheel Button | Cycle Weapon |
| Right Click | Aim (Hold) |
PUBG
| | |
| --- | --- |
| Mouse Setting | Input / Action |
| Mouse DPI | 800 |
| Vertical Sensitivity | 1.00 |
| General Sensitivity | 36 |
| Targeting Sensitivity | 25 |
| Vehicle Sensitivity | 38 |
| Iron Sight Sensitivity | 30 |
| 2x Scope | 26 |
| 3x Scope | Default |
| 4x Scope | 25 |
| 6x Scope | Default |
| 8x Scope | 19 |
| 15x Scope | 16 |
Call of Duty: Modern Warfare
| | |
| --- | --- |
| Mouse Setting | Input / Action |
| Mouse DPI | 800 |
| Polling Rate | 1000 Hz |
| Mouse Sensitivity | 6.06 |
| ADS Mouse Sensitivity | Relative |
| ADS (Low Zoom) | 1.00 |
| ADS (High Zoom) | 1.00 |
| Mouse Acceleration | 0.00 |
| Mouse Filtering | 0.00 |
| Vertical Sensitivity Multiplier | 1.0 |
| ADS Transitioning Timing | Gradual |
| Mouse Smoothing | Disabled |
| Mouse 4 | Tactical Equipment |
| Mouse 5 | Lethal Equipment |
Valorant
| | |
| --- | --- |
| Mouse Setting | Input / Action |
| Mouse DPI | 800 |
| Scoped Sensitivity | 0.75 |
| Mouse Sensitivity | 0.75 |
| Polling Rate | 500 Hz |
| Mouse 4 | Use/Equip Ability 1 |
Does Buying the Right Mouse Make You a Better Gamer?
High-end mice like what Ninja is using boast insane DPI figures as well as high-grade sensors to help you accurately hit your target. While the vast majority of players don't feel any difference, dedicated gamers looking to improve their skills will find that buying the right mouse does help.
Will it be easy to find? Definitely not. With all the options and features you need to consider, it's easy to get overwhelmed. This is why we decided to come up with a definitive gaming mouse buying guide to make your shopping a lot easier.
Things to Take Note of Before Buying a Gaming Mouse
Taking note of the following before shopping helps narrow down your selection and ensures you invest in the perfect gaming mouse for your preferred game style.
Price
How much are you willing to spend?
This is probably the most important thing you should ask yourself before anything else. When buying a gaming mouse, setting a higher budget will net you more features.
Even though these are great, it's not necessarily beneficial for everyone. You're usually fine without the added feature– unless you're a competitive player that wants to use every bit of functionality to put you at an advantage.
With that said, only spend a little bit more if you find it necessary to do so.
Consider Your Play Style
Gamers play differently, and it varies greatly. The reason why key binds can be remapped in every game is to ensure players can perform comfortably.
The same concept can be applied to a gaming mouse. If you're an MMO player, then a gaming mouse with more buttons can help you perform combos with ease. Alternatively, the extra keys can also be assigned to accomplish other things besides skills. Ultimately, you'll want more options, as accuracy isn't a priority.
For FPS (first-person-shooting) games like Fortnite and Valorant, accuracy is everything. So, instead of getting a mouse with more buttons on the side, you'll want a mouse that has a high DPI, accurate sensors, and low input lag.
Do You Prefer a Light or Heavy Mouse?
Size and weight may not seem important to casual gamers, but a heavy or light mouse can make or break a competitive gamer's experience.
Because of this, gaming brands and companies developed gaming mice that can be customized to fit a person's preferred weight. An excellent example of this is the Logitech G502 Hero, where you can add up to five 3.6 g weights to match your preferred weight.
The reason why weight is just as important as the rest of the features is that if you are a competitive FPS gamer, it defines how accurate you can hit your shots when you flick your mouse around.
Wired vs. Wireless
Through the years of constant development, gaming companies have finally achieved to produce gaming mice that can compete with wired mice in terms of input lag and response.
With that said, you can never go wrong with either. However, if you're a frequent traveler, chances are you're better off investing in a wireless mouse instead. But do note that some of the wireless gaming mice that are on par with their wired counterpart are more expensive.
Nevertheless, going for a complete wireless setup can now be achieved without sacrificing your performance– as long as the budget isn't an issue.
How Do You Hold Your Mouse?
To further increase your aim potential when playing your favorite games, computer manufacturers and brands have developed gaming mice that fit perfectly with your grip style.
In the gaming world, there are three very popular grips: palm grip, claw grip, and fingertip grip.
Palm Grip
This type of grip is the most popular style because of how your whole palm sits firmly on the entire surface of the mouse.
While some find this perfect for their gaming preference, others are having a hard time aiming as this requires more effort to drag and aim at the same time.
Claw Grip
The claw grip, on the other hand, is the most popular grip style among gamers.
The way the two fingers are placed on both mouse buttons is very similar to a claw, making it easy for gamers to react to whatever situation when playing games. Moreover, it's easier to drag and aim with this grip as the palm, pinky fingers, and thumbs are strategically placed to carry the mouse around.
Due to the popularity of this grip, gaming manufacturers design their mice with claw grip in mind to fit perfectly the general consumer's specifics.
Fingertip Grip
Among the three grip styles, this offers the most excellent control, and that's because you only use your fingertips to drag, point, and click the mouse.
While it feels more natural than the claw grip, it takes more effort to perform any action using this grip style. This is the reason why fingertip grip doesn't work great for extended periods.
But note that it doesn't define how you are as a gamer because it boils down to whichever you're comfortable using at the end of the day. As long as the mouse is according to your preferred grip style, you should not have any problems.
Check the DPI and Sensors
DPI, or Dots Per Inch, is among the most essential mice feature that hardcore FPS gamers should check. It merely means that if you move your mouse one inch, it travels exactly 1,200 pixels on the screen.
Some gaming mice can be adjusted to as high as 16,000 DPI. This makes it easy for users to travel across their screen, which is beneficial for users with large displays. If you move your mouse even a tiny bit, you'll cover more pixels on the screen.
For an average gamer, setting this to its default setting (around ~1,200 to ~1,600) is fine. However, hardcore FPS gamers are found to set their DPI at a lower number because lower DPI gives them more precision.
This explains why professional eSports players and competitive streamer's DPI setting is set at lower values, around ~1,200 to as low as ~800. Another indicator that a streamer uses a lower DPI value is if they're using a larger mousepad for Valorant and other FPS games since they need more real estate to move around comfortably.
If you're wondering what DPI is perfect for you, there's no easy way to come up with an accurate number, unless you have scientific equipment. On average, casual gamers are okay with a gaming mouse with a DPI of 1,200.
On the other hand, hardcore FPS gamers may want a gaming mouse that has a lower DPI setting so you can pull off a more accurate aim.
What's the Polling Rate?
The polling rate is the rate of how frequently your mouse sends a signal to the computer.
By default, the mouse is set at 125 Hz, but other gaming mice in the market offer a higher polling rate that sends signals as high as 500 Hz. While it's true that this looks like a huge difference, in reality, it's barely noticeable.
In all honesty, this should not be a concern as long as the gaming mouse is among the recent product lines.
Additional Features
Other marketing strategies that gaming manufacturers use to make their gaming mice stand out are extra features. There are a handful of features out there that makes it even harder for consumers to decide.
Extra buttons, full-customization RGB lighting, ergonomically designed gaming mice, and programmable buttons are among the few. They are nice-to-haves if it can help you in the game.
Gaming mice with RGB features lets you achieve the ultimate customization, which is perfect for those who are aiming to build a themed setup.
But remember that, in exchange for full control, these come at an extra cost.
Final Words
There you have it– a detailed review of Ninja's mouse and his preferred settings for various games he plays.
This is a top-tier mouse that delivers. With a super light weight, great material, durable but flexible braided cord, it's a gaming mouse that every gamer should consider
Even though it offers plenty of features that the average gamer may want, it's best to refer to our definitive buying guide first to ensure you're not wasting money for features you're not going to use.
Does the Air58 have everything you need for gaming? Share your thoughts in the comments.