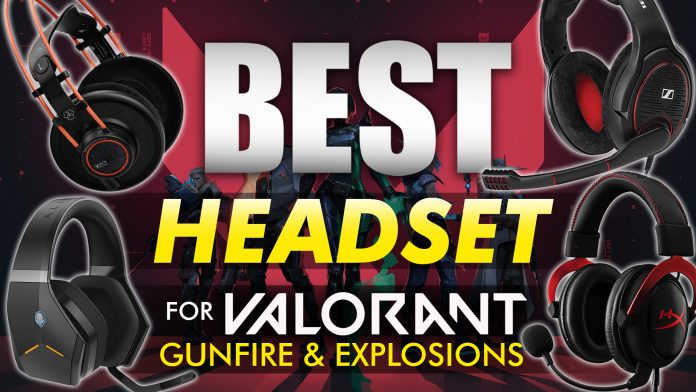 Valorant is an upcoming competitive free-to-play shooter from Riot Games, the developer of the popular MOBA game League of Legends. It's very stylish and offers an alternative to the frantic gameplay that is prevalent in its sister games like Modern Warfare, Overwatch, and CS: GO. The shooter aspect of Valorant is more methodical compared to the run-and-gun style of FPS titles.
No matter what genre they play, all esports professionals use gaming headsets as part of their setup. Read more about the best headset for streaming by checking out this link. Today, we'll be going over the best headset for Valorant (ten to be exact) these professionals and yourself can use to get the best sound experience during their gameplay.
Valorant Headset Reviews
1. HyperX Cloud II Gaming Headset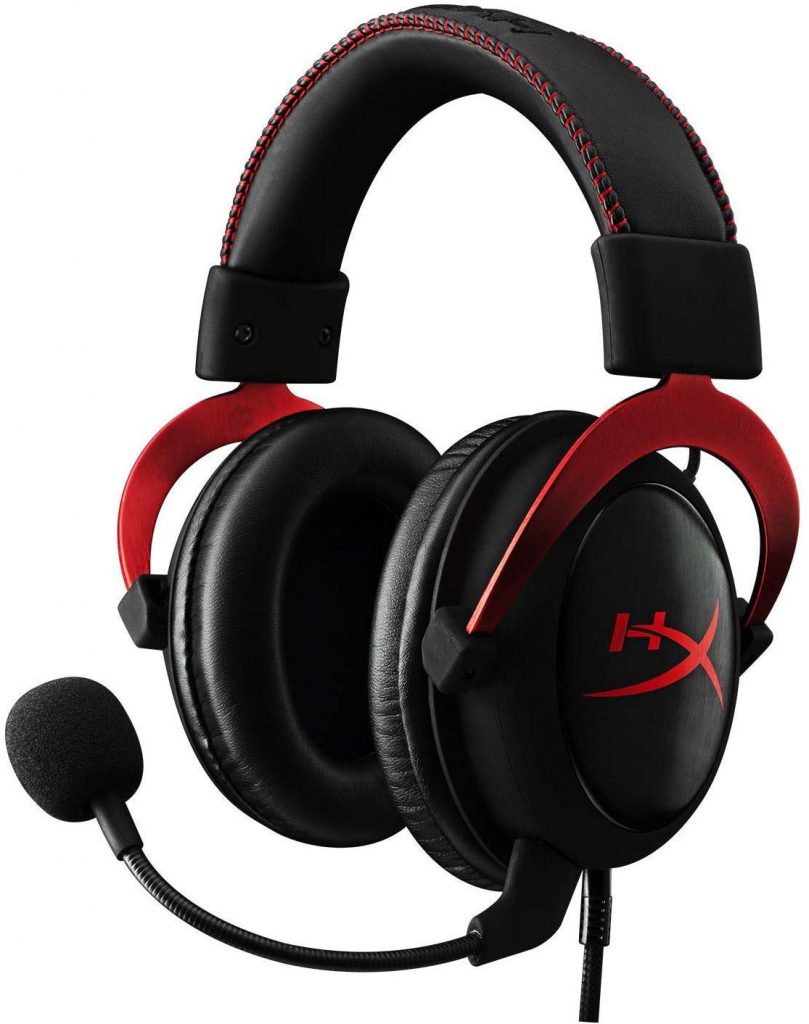 HyperX makes some pretty durable peripherals, and the Cloud II gaming headset is a prime example of that. It's made of solid aluminum, making it tough enough to stand multiple beatings after long-term use. The noise-cancellation mic is detachable and includes a control where you can adjust the volume for the mic and the headset separately.
When it comes to virtual sound and standard stereo, there was no discernible difference between the two unless you're gaming. When listening to musical soundtracks, the differences become more apparent when you listen to the instruments in the background.
Another nice feature of the headset is the passive noise cancellation; you don't have to worry about outside distractions like your neighbor's next door, which is good since you're focused on listening to where your enemies are approaching from.
This headset is good for Valorant because it is big and sturdy, and the audio quality is great. The sounds of explosions and gunfire bursting through the pads come out very crisply, and the footsteps of opponents echoing through the hallways.
2. Logitech G Pro Gaming Headset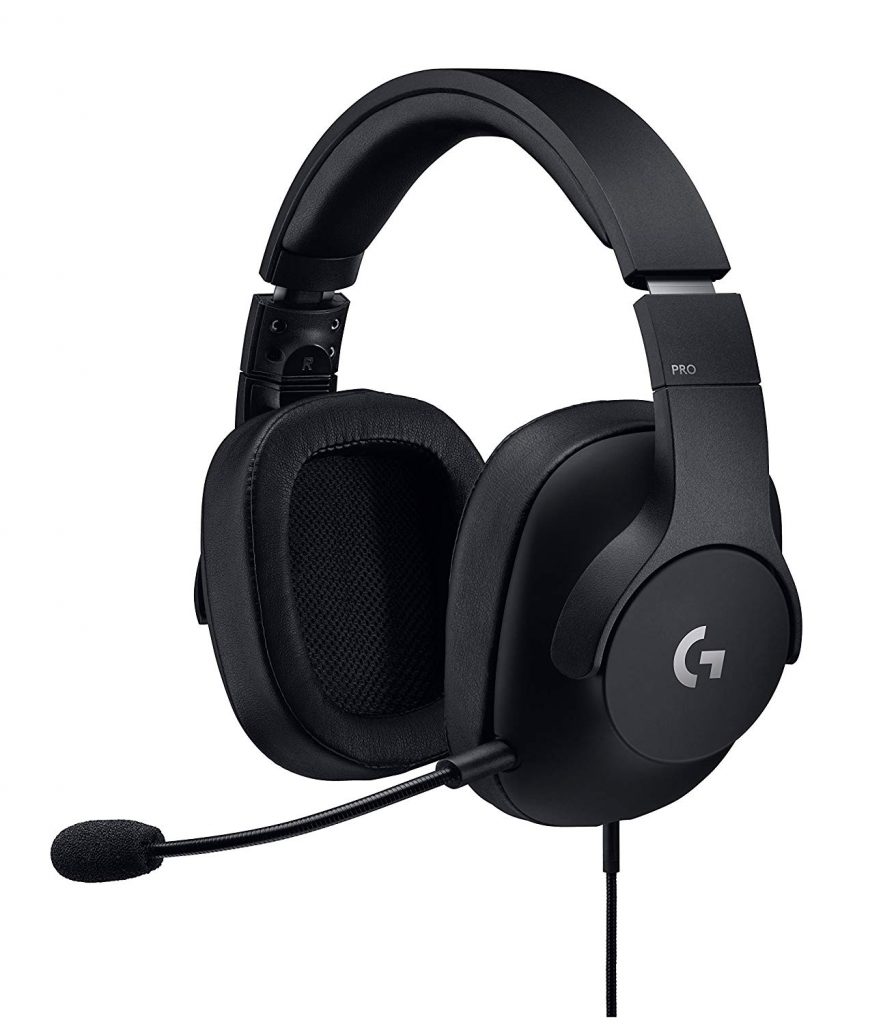 Logitech's G Pro is a well-built headset with a matte black finish. The mic provides solid communication where others could hear us clearly, no matter if it's through Facetime or Skype video calls or Discord voice chat. The nylon on the headband is combined with polycarbonate pivots and high-carbon steel to help keep the headset on your head without it moving out too much. If you already have a Logitech mouse and keyboard setup, the G Pro would be a good addition to fully deck out your Logitech build.
And the best part? The G Pro isn't just exclusively for PC and is flexible for use across multiple gaming platforms, including Xbox One, PlayStation 4 and the Nintendo Switch. If your family has multiple consoles capable of cross-platform play, this is a good headset for them to use and communicate for team play or silly smack-talking on one another.
A good reason to have this headset for Valorant is because of the noise isolation capability. Esports professionals in the shooter genre such as Shroud uses this headset to home in on his targets, and it will greatly aid him in the matches ahead for Riot Games' upcoming shooter.
3. beyerdynamic DT 990 Pro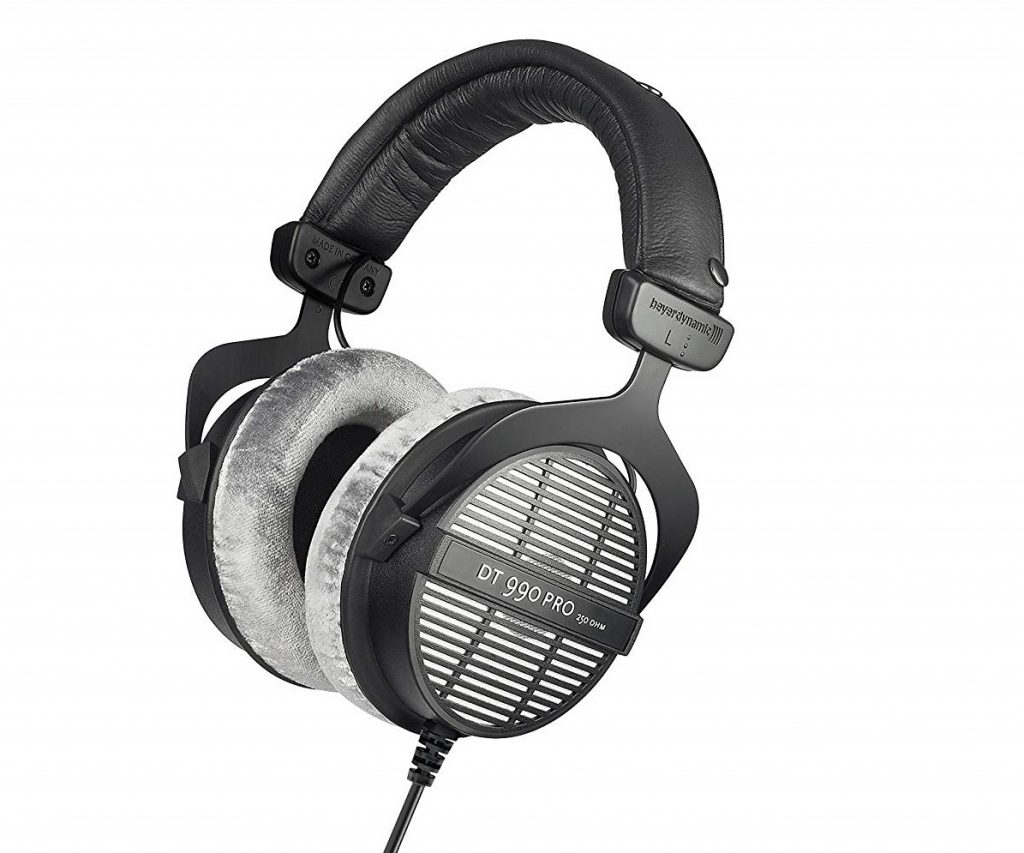 If there's one other thing that Germans can manufacture besides good cars, it's a good pair of headphones. Manufactured in Germany, the DT 990 isn't the most advanced nor the prettiest-looking headset on this list, but it does provide quality sound. When you hear noise coming through these headphones, they tend to place a greater emphasis on the highs and lows compared to the mids. The highs can be a little on the piercing side if peaks at 10 kHz or above. The cable is hardwired to the headset itself, so you won't be able to detach the cable compared to other headsets.
This one's good for using in Valorant if your ears are good at listening in to distinct sounds, which is useful for navigating maps or listening in on enemy approach vectors. Even if you adjust your headphones most slightly, you can notice the change of depth when it comes to even the smallest of noises. You can't communicate to your teammates without a separate mic attachment, but you'll be able to hear with great clarity.
4. Sennheiser GAME ONE Gaming Headset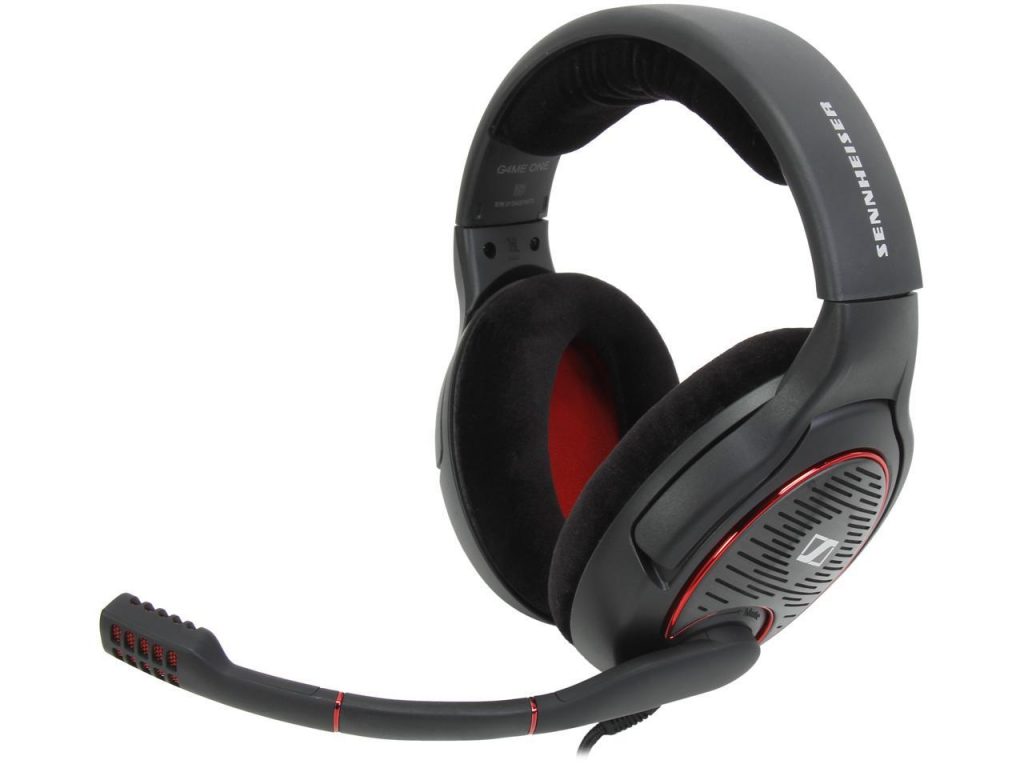 Sennheiser is well-known for manufacturing high-quality audio speakers, which translates well when it comes to their headsets. Compared to Pewdiepie's Sennheiser GAME ZERO headphone, the GAME ONE is optimized for use in games. It's lightweight and is special due to the transducer technology built into the headset. It provides the superior audio quality that Sennheiser integrates into their audio speaker equipment, and it shows in the GAME ONE headphones.
Build-wise it is similar to the Turtle Beach USB headset used for the PS3 and Xbox 360 several years ago, where the exterior of the headband is made of a solid plastic shell. The microphone can be a little sensitive, so whenever you're in-game you'll have to make gradual adjustments until you're comfortable in your hearing along with how other people in the game hear you. Since the mic is built into the headphones, pros can communicate with their teammates in Valorant in the clear.
5. Sennheiser HD 599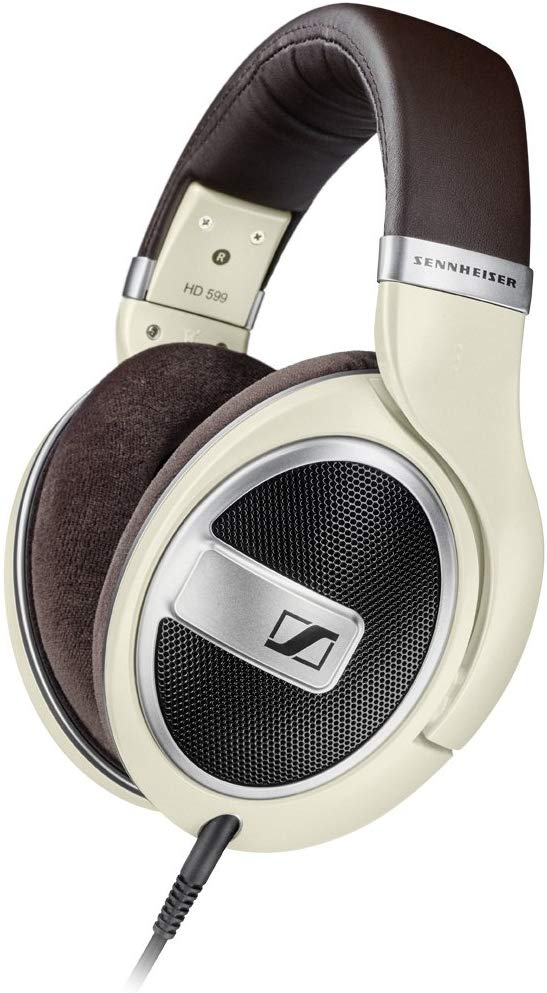 Sennheiser's HD 599 headset gives off an old-school classic appearance of a headset from the 1970s/1980s through its ivory/brown headband design. The headband is an open-back configuration where it rests comfortably for the ultimate audiophile. The open acoustic design of the ear cups on both sides of the set provides excellent spatial experience for the sound emissions.
The headset also comes with a 6.3mm and 3.5mm jack connections that can interface with different devices, including laptops, phones, and tablets. The cushions on the ear cups are soft and don't press too hard against the ears. One thing to note is that your devices may limit the upper capabilities of your headphones, of which you'll need to get an external digital-to-audio controller to bypass the onboard sound card.
While electronic sports professionals may not necessarily use these for their play sessions for Valorant, they can use these to develop a greater sense of hypersensitivity to the sound emissions in their environment.
6. Alienware Aw988 Wireless Gaming Headset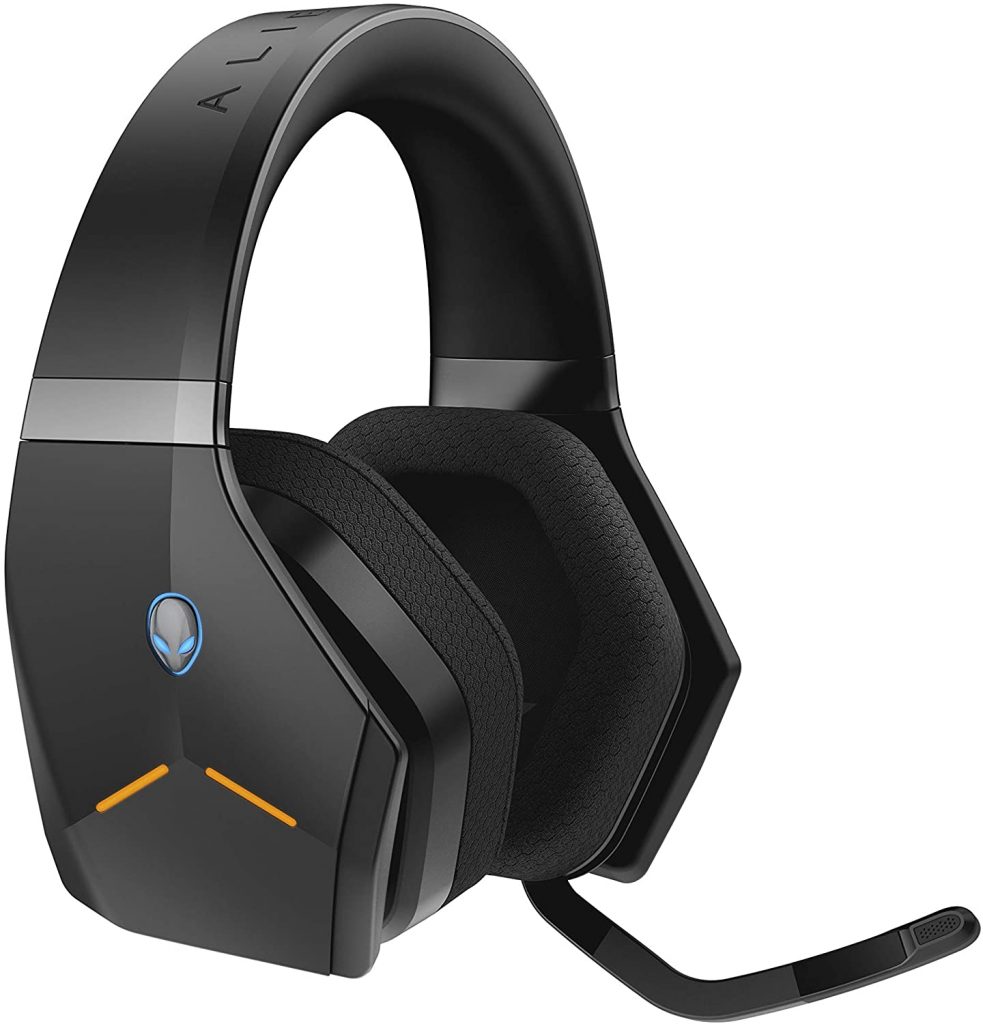 While known for their high-tier portable gaming laptops, Alienware produces high-tier gaming headsets along with the likes of Logitech and Razer. The 7.1 surround sound feature of the headset is enabled through the Alienware Command Center software, which you have to download online to use it. The set is nice to wear over the head and doesn't put too much fatigue where you'd be forced to take them off after prolonged use. One thing to note however is that the headset may fall off sometimes if you suddenly leaned back against your chair.
Comfort-wise the ear cups are not too hard on the sides of the head and the headband is made of rubber material similar to that of the Beats headphones. You could wear these headphones forever without breaking a sweat. The mic that's included with the headset can be retracted back inside the skin so that you can just make it a plain pair of headphones where you can listen in on the destruction that's happening around you. Valorant pro players can wear these not just for the cool factor, but because the audio is decent enough for listening and communication through voice chat.
7. ASTRO A40 TR Gaming Headset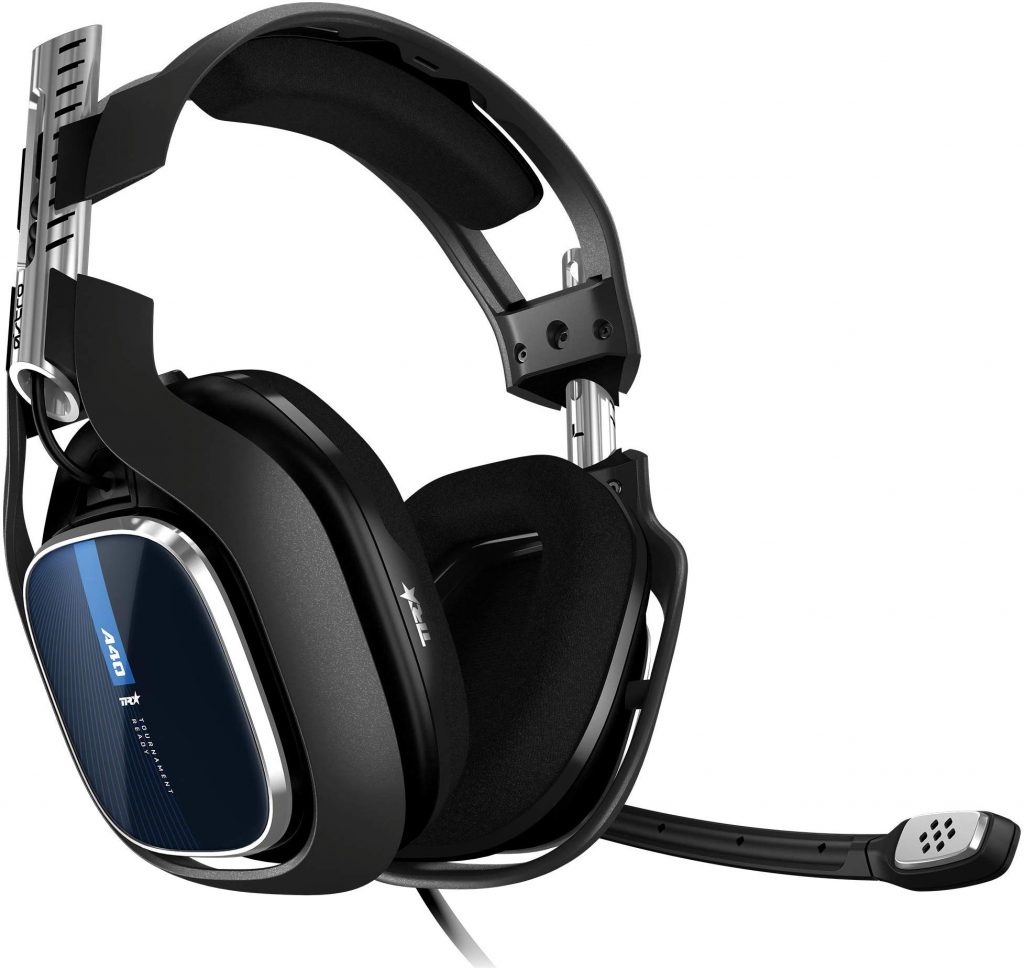 When it comes to the ASTRO A40, you can think of it as a combo of a mini-DJ play studio along with a professional-looking pair of streaming headset. Along with 7.1 surround sound, the A40 comes with a smooth and lightweight finish. You can customize your audio and sound via the free ASTRO command center software via your PC or your Mac, which, for those of you that stream via YouTube or Twitch will be happy since the headset is designed for optimized sound output.
Players will also be happy to know that this pair of headsets can be used for the PS4 and Xbox One for those who game on their consoles. The package for the A40 includes a mod kit where you can swap out parts for the headband and change it from an open-back headset to closed-back one or vice versa.
The headset can be customized through the online Speaker Tag Customizer or special order, of which you can use to mark as your own pair. The sleekness of the headset along with high-quality sound controls make this a unique addition for pro Valorant players.
8. SteelSeries Arctis Pro and GameDAC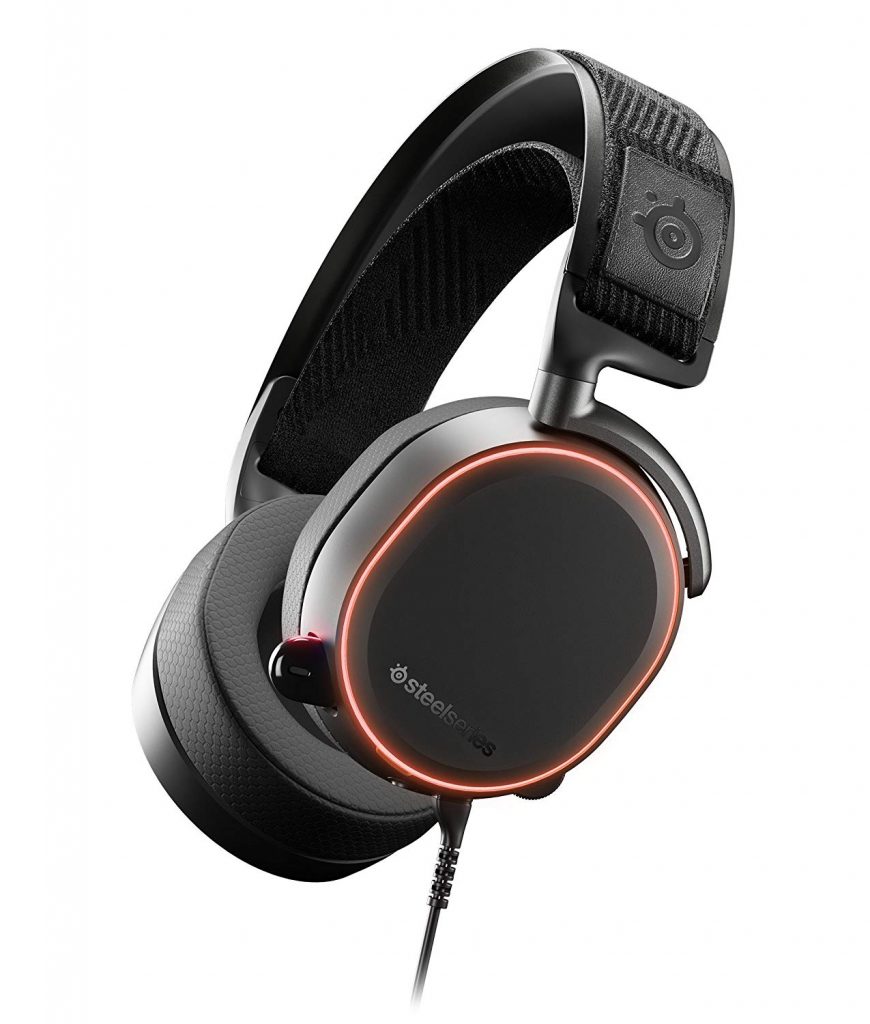 SteelSeries' Arctis Pro headset initially looked like a regular headset made strictly for audio production. Looking further, we found that wasn't the case, as the headset works as a great accessory for the gaming experience.
The headset comes with a slick remote called the DAC (digital to the audio controller) that has an OLED interface control where adjustments to the volume and other sound settings can be made on the fly without the need for extra software. On top of that, the headband has a ski-goggle style strap that is adjustable so that it can be calibrated for your own personal comfort level with gunmetal construction and aluminum links for the ear cups. The GameDAC chip embedded within the headphones places the surround sound at the 2.0 level, with multiple connections available via USB, optical and 3.5mm audio cables.
The Arctis Pro offers all the features that eSports professionals can appreciate in a headset, adding audio production quality into a gaming headset that offers the best from the former into the latter.
9. Corsair HS70 Wireless Gaming Headset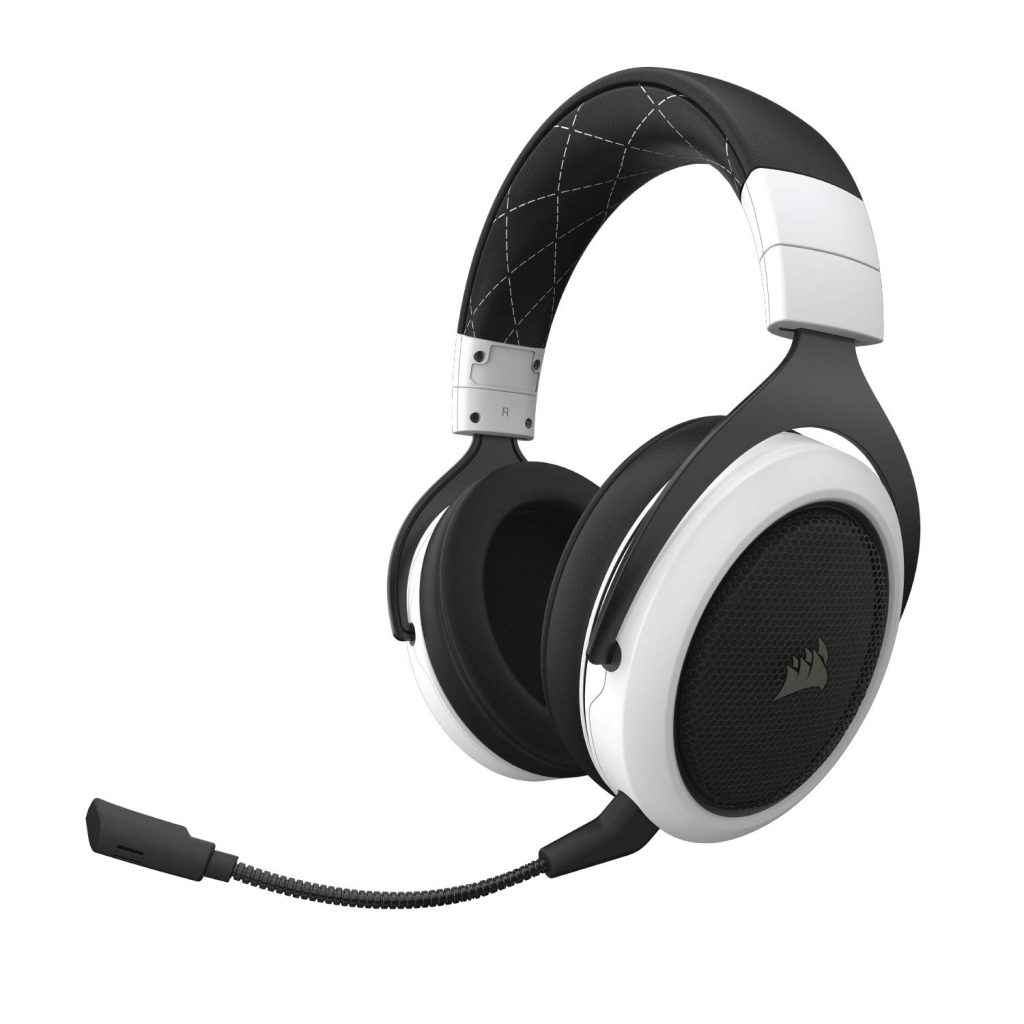 Corsair's HS70 headphones are extremely comfy for prolonged gaming sessions. The 50mm drivers loaded up on these bad boys give premium-quality sound. The plush memory foam adapts according to the shape of the person's head and doesn't go with the solid fixed-headband style that other sets tend to utilize. It's also wireless and can operate for 16 hours up to 40 ft from your gaming station. Gunfire, explosions, and voice chat comes across very clearly and is easy to distinguish during in-game sessions.
Some eSports pros have used this headset as part of their gaming setup and would serve as an excellent choice of headphones to use in-game for Valorant.
10. AKG Pro Audio K712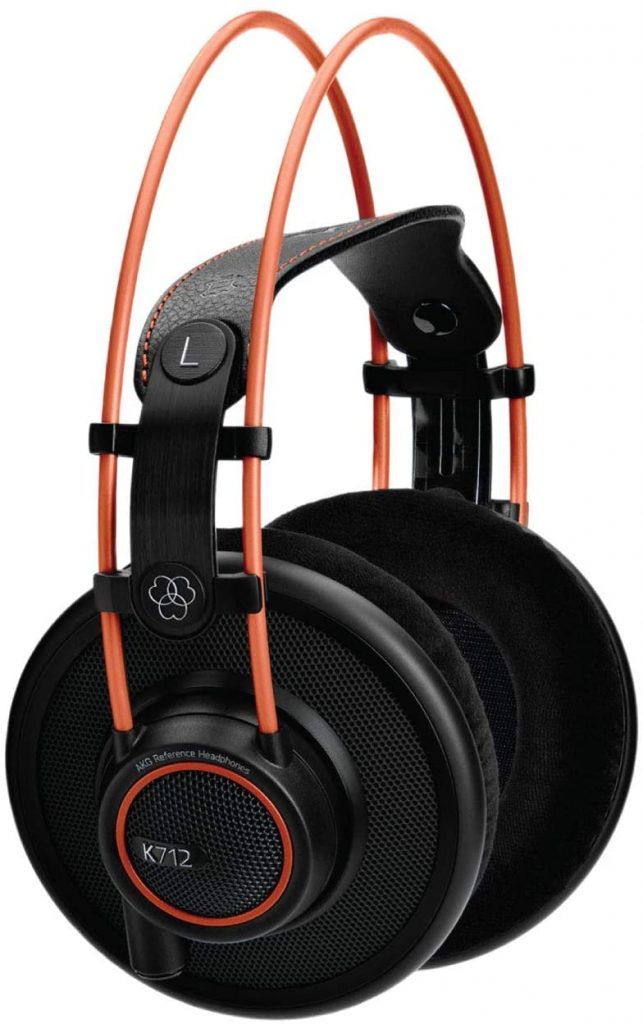 AKG's K712 is geared mainly towards audio production. While it's not a very gamey-looking
headset, the audio quality from is superb, courtesy of the two coils over the headband that are connected to the ear cups of the K712. When you listen in to the sound through them, you can hear the emphasis placed on the treble across the sound stage. The treble coming in through the ear cups is essentially pitch-perfect, meaning that the sound resolution is extremely high. Compared to previous KG model headphones, the K712 is not as thin or brittle. You can listen to bands like Rolling Stones or Huey Lewis & The News and feel like you're close to the stage even though you're not really there.
These aren't designed for gaming, but it wouldn't be any surprise if Valorant pro gamers opted to use these for the sound quality from the drivers inside the headphones.
Top Qualities To Look for in a Valorant Gaming Headset
Browsing a well-curated list of gaming headsets is a wise step, but you should also get an idea of which qualities matter to make an informed purchase and avoid overspending.
It's All About Comfort
Using an uncomfortable gaming headset can deteriorate your gaming experience. Just imagine having to stop a gaming marathon because of ear irritation or neck strain. If you don't want that situation to happen, choose a comfortable headset from the get-go.
There are many ways that a gaming headset can bring discomfort, but the most common issue is earmuff quality. Cheap earmuffs can be extremely irritating on the ears after a couple of hours. As an easy rule of thumb, you should get leather earmuffs for their exceptional comforts, even though they require regular cleaning.
The next part that you should focus on is the headband. If the headband snugs perfectly on your head, you have a winner. Headbands that apply too much clamping force can cause headaches and scalp irritation, while loose headbands can throw off your game.
Oftentimes, earmuffs can also affect the headband's adjustability. If the earmuffs are too heavy, they can pull down the headband gradually. That is why you should only settle for lightweight and plush earmuffs.
Lastly, you shouldn't ignore microphone positioning. Some headsets have stiff microphones positioned uncomfortably close to your mouth. Before making a purchase, check if the built-in microphone is flexible enough to stay at a suitable distance from your mouth.
Don't Forget Compatibility
You wouldn't want to spend a significant amount of money on a gaming headset only to find out that it isn't compatible with your platform. That's like flushing money down the drain!
While most of the best headsets for Valorant are compatible with multiple platforms, you should double-check to stay on the safe side. You can go to the brand's official website and check the headset's product page to see if it's compatible with your platform. You can also read reviews of confirmed buyers to see if they've encountered compatibility issues.
Cool Features
Modern gaming headsets are known for features like active noise cancellation and virtual surround sound. However, they can significantly affect the price of a headset, and you would only be overspending if you have no actual use for these features.
One important factor you should consider is the type of games you're playing. For example, virtual surround sound delivers sensational directional audio for first-person shooters and battle royale games.
Extra Parts and Accessories
To make the most out of your new gaming headset, you can purchase accessories that can improve its aesthetics and extend its service life.
Some of the most popular headset accessories on the market are earmuff cushions that you can use as backups as replacements to a worn-out pair. You can also get your hands on third-party cords, holder mounts, microphone windscreens, and custom travel pouches. However, you should only purchase accessories that are necessary if you don't want to overspend or accumulate clutter.
Price Is Important
Shopping for a gaming headset without considering the price is a recipe for disaster. You'll likely end up overspending on a premium headset that doesn't have the qualities suited for your needs and preferences. You also take shipping fees and accessory costs into the equation.
It's important to have a price ballpark when hunting down the best gaming headset. Assess your budget according to your needs to avoid buying out of impulse. Are you willing to go over your initial budget for extra features? Would you rather compromise on some features to stick to your budget? These questions will help you single out an affordable yet high-quality gaming headset.
You can also look out for active sales and promos to take advantage of reduced prices. Of course, you shouldn't forget about the importance of reviews!
Another factor that you should consider is the headset's brand. It's normal for branded headsets to command higher prices since they are widely available in online retail stores like Amazon and Alibaba.
Sound Quality Is King
Sound quality should trump all of the other features mentioned above. As much as you can, don't compromise on sound quality.
Once you have a shortlist of headsets, scour the internet for detailed reviews on the audio quality of the headphones. You should also determine the audio features you need and those you can do without. For instance, noise isolation is a popular feature that can improve sound quality by as much as 40%. If you play online games primarily, a high-quality boom microphone is ideal.
Hear footsteps better in video games HEADSET EQ
Best Audio Settings for Games like Valorant
Audio is part of the makeup of a video game, from the soundtrack to the voice acting and special effects that form the totality of the gaming experience. You will want to stick with your best headset to get the most out of the audio from Valorant. Personal preferences when it comes to sound will vary from person to person.
Fortnite illustrates the settings that you should configure in-game:
Volume
Sound Effects: 16%
Voice chat: 73% most of the time but you'll have to adjust in some instances if you're having difficulty hearing others through your headset
Cinematics: 0
Sound
Sound Quality: Low
3D Headphones: On (if you're using headsets that apply 3D sound effects)
Subtitles: On (if you're a subtitle junkie)
Visualize Sound Effects: Off (On if you have the headset to help you pinpoint noise via the visual radial indicator, otherwise keep it in the default setting)
Voice chat
Voice Chat: On (if you have a mic)
Voice Chat Method: Open Mic
Voice Chat Input Device: Default Input
Voice Chat Output Device: Default Output
Voice Channel (Filled Match): Party
Voice Chat Notifications: On
Based on these settings, this should give you a general idea on how to configure your sound and audio in-game. While Valorant isn't going to match these exact options offered by Fortnite, they will help you figure out what you will need to do on your end to create a good sound experience.
Recap: 10 Valorant Compatible Gaming Headsets