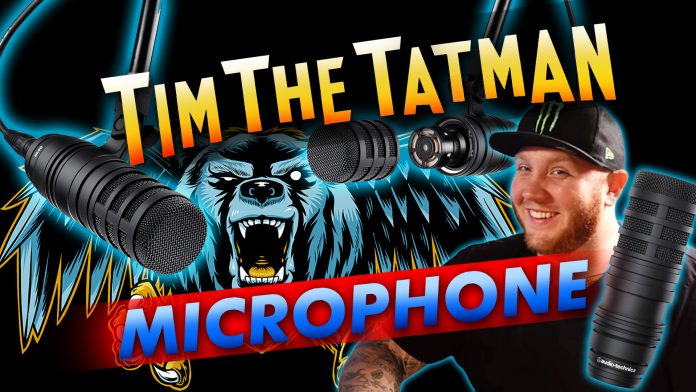 A long term streamer on the popular gaming platform Twitch, 'TimTheTatman' has gained traction as one of the biggest entertainers currently gaming. Along side many other popular streamers such as 'Dr. Disrespect', 'Tfue', 'Nadeshot', or other professional gamers, you can see him roaming the battlefields of the hottest new games.
While you may be accustomed to the requirements for your own home gaming sessions, simply using your gaming console or PC, the tech and hardware behind streaming your games to the internet is a bit more complex. Streaming software such as OBS, a built in capture card on your PC, cameras, lighting, and sound are all necessary components to consider when building an eye pleasing and high quality online stream. Your microphone, whether being used for in game chat or broadcasting to your viewers, is one of the most basic and vital pieces of the streaming equation.
Below we will touch on the history of 'TimTheTatman' as well which microphones he has used in the past and which microphone he currently uses in his setup.
About 'TimTheTatman'
Streaming on Twitch since 2012, 'TimTheTatman' or Timothy Betar, has made his mark and gained his massive following mainly streaming fast paced shooter games. Becoming a full time professional streamer in 2014, he has streamed games such as Call of Duty: Modern Warfare, Overwatch, and Counter-Strike: Global Offensive among many others.
However, he quickly gained popularity in a similar fashion to Ninja and other top streamers by playing the blockbuster battle royale game Fortnite. With stylistic and cartoonish graphics, this free to play game took the world by storm and gained a player base nearing 80 million users. One of the most popular games in the world, it significantly boosted the careers of gaming streamers and the popularity of streaming platforms such as Twitch. This has resulted in not only thousands of concurrent viewers on his daily streams, but also over 2 million subscribers on YouTube, 1.8 million followers on Twitter, 3 million followers on Instagram, as well as other forms of social media.
Eventually amassing a following of over 5 million followers on Twitch, 'TimTheTatman' has not only seen success in terms of viewership but also in terms of sponsorship. Backed by one of the most popular energy drink companies in the world, Monster Energy has added him to their lineup of sponsored eSports athletes. Another sponsorship, more relevant to the topic at hand, comes from Audio-Technica Corporation. Developing some of the highest quality audio equipment for both professional production and consumer grade use, 'TimTheTatman' has made them a staple of his streaming setup since their investment in him.
We'll touch on two of the microphones 'TimeTheTatman' has used, both past and present, and the differences of features between the two.
TimTheTatman New Microphone – Audio-Technica BP40 Microphone
Microphone Type: Dynamic | Connection Type: XLR | Polar Pattern: Hypercardioid
Frequency Response: 50 Hz – 16 kHz | Weight: 1.39 pounds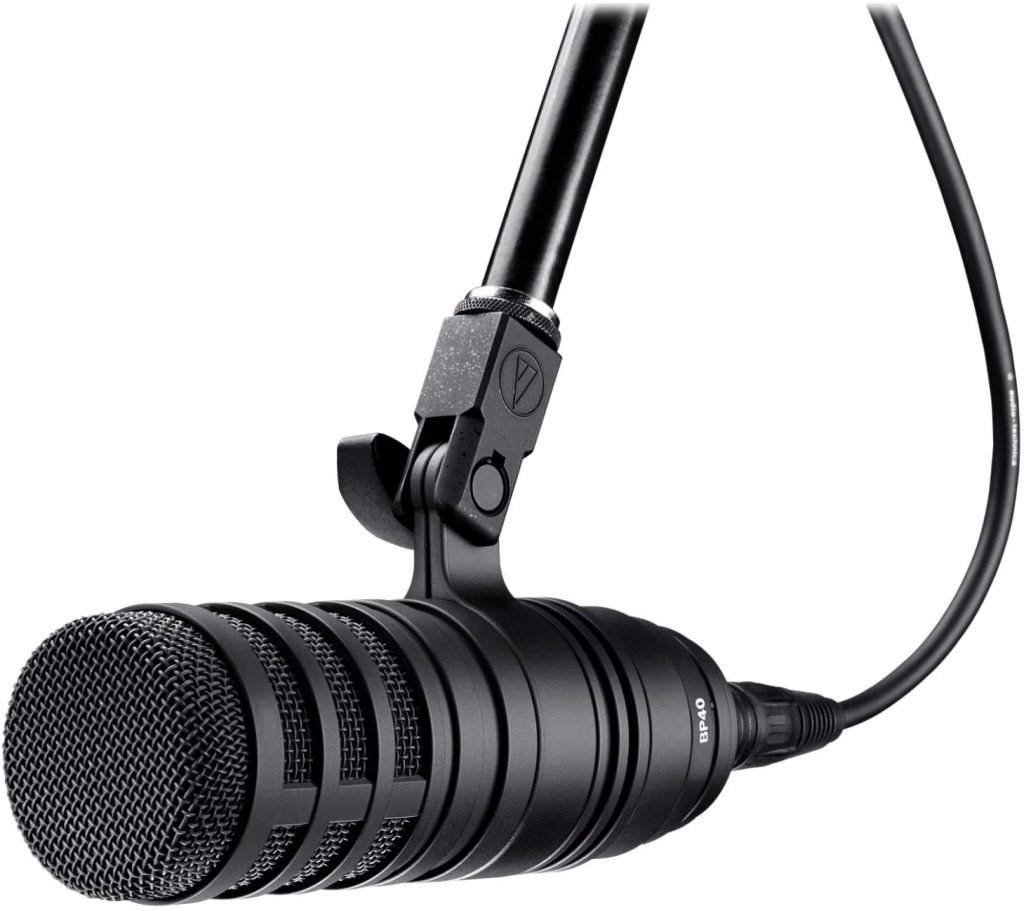 Designed specifically for vocal recording, the Audio-Technica BP40 features natural and rich recording capabilities with "condenser-like" quality. Built with a large-diaphragm design, the "floating edge" structure increases the overall recording surface area and performance. With an eye-catching build quality, the high-quality voice recording is combined with a durable all metal housing.
While high-end, it still comes at an attainable price point for professional and amateur streamers alike. Featuring a multistage windscreen, the BP40 has a high performing internal pop filter for smooth and crisp sound from varied distances.
TimTheTatman Old Microphone – Audio-Technica AT4047 Microphone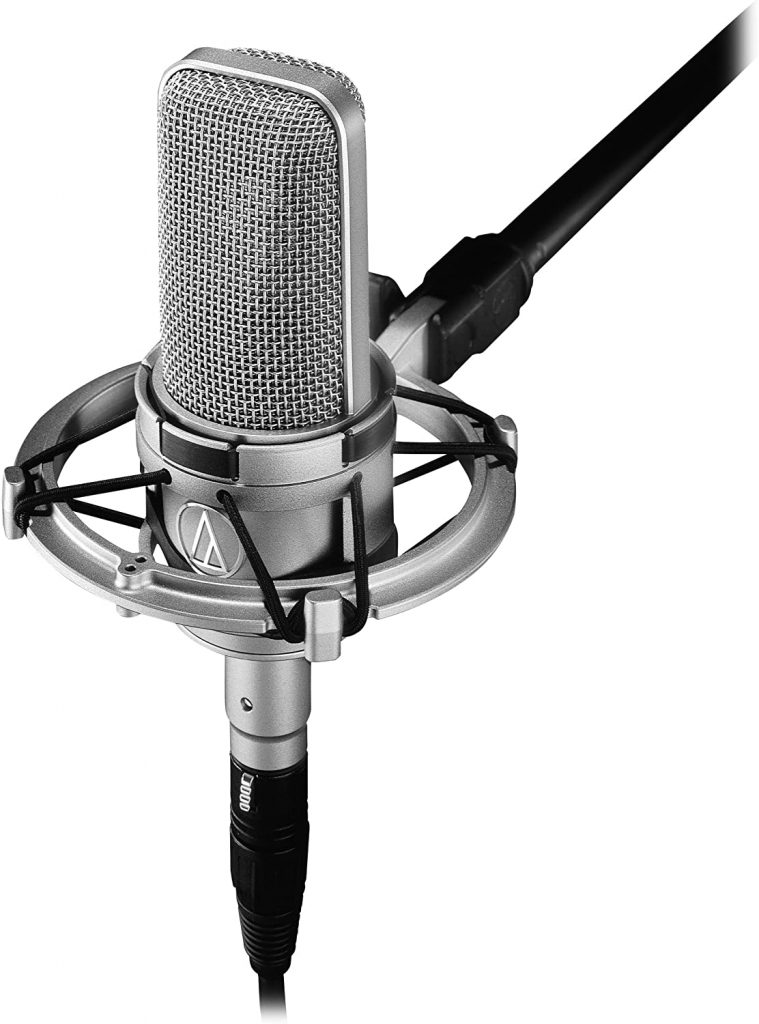 Microphone Type: Condenser | Connection Type: XLR | Polar Pattern: Cardioid | Signal to Noise Ratio: 85 dB | Self Noise: 9 dB | Frequency Response: 20 Hz – 18 kHz | Weight: 0.9 pounds
The Audio-Technica AT4047 is specifically designed for high end audio recording, for both in studio use as well as live broadcasting. Featuring a wide dynamic range, the AT4047 has close to zero self-noise for clean and accurate audio. With an exceptional build quality, the 'precision machined' microphone is designed out of nickel-plated brass.
it's the audiotechnica 4047

— timthetatman👑 (@timthetatman) December 26, 2016
Additionally, the AT4047 has a similar design to traditional F.E.T. studio microphones of the past. The dual diaphragm design has a precise polar pattern with coverage of the full frequency range, making this a great option for multiple uses including acoustic guitar recordings, vocals, instrumental recording, small group recording, and voice over or commentary recording.
What Other Accessories Will You Need for Voice Recording?
As with many pieces of tech, to get the most out of your shiny new equipment you will need a couple of complimenting accessories to make the whole process function. When it comes to microphones, you will need more than just the device itself if you plan on having a successful stream or recording. We'll touch on a couple of the additional accessories to keep in mind when purchasing a microphone and the benefits of each.
Pop Filters
While some microphones will have some sort of internal pop filter, adding an additional external pop filter will increase the overall quality of your audio. Also called a pop shield or pop screen, it acts to subdue the 'pop' sound created by fast moving air on a microphone. One of the most basic additions to a microphone, anyone seriously into voice recording or singing will need to invest into a pop filter.
Microphone Stand
Coming in a wide variety of designs and uses, a basic microphone stand will be a vital aspect of audio recording. Whether it is a full sized stand often seen in audio booths for music recording, or a much shorter desk stand for live streaming or voice conferencing, it is a necessary component to comfortable audio recording. In terms of desk stands, you'll have some with adjustable arms and shock mounts or other purely static stands with minimal maneuverability.
Audio Mixer
Because most high-end microphones come with an XLR connection type, which is specifically designed for high quality audio data transfer, you will need some sort of audio mixer to be able to digest this data and send it to your computer for streaming or recording. This will also give you the option for live audio mixing or adjusting levels on the fly from multiple inputs. Depending on the specific mixer, you'll also have options for USB input and output, as well as RCA inputs for alternate devices.
Additional XLR Cables
As we mentioned above, XLR cables are the standard for high quality audio recording. If you microphone runs off of one of these cables, having additional cabling may be necessary depending on what is shipped with your specific microphone. This can also be helpful for running audio across rooms if your mixer or other equipment aren't close to your streaming setup.
What is the Typical Streaming Setup for Twitch Gamers?
While the popularity of different streamers may vary wildly, with some streamers garnering a few hundred viewers and others with hundreds of thousands, the core of a streaming setup involves a few key items. As we mentioned above, microphones will be a vital aspect of increasing the production quality of your stream, but there are a few other components to consider. Your video feeds, how you are capturing your game footage, graphic overlays, sound effects, and many other factors will contribute to the overall quality of your stream.
We'll touch on the most important factors to consider, and how to achieve a quality stream regardless of your budget.
Building Your PC
Hopefully you already have a PC that is powerful enough to stream at a standard level, because this is the most important and costly factor to streaming. You'll need at least 16 GB of RAM for a smooth streaming process due to the multiple programs you'll need to run simultaneously. Additionally, you'll need a powerful CPU capable of both running any PC games you'll be playing, but also allowing you to smoothly encode and stream your video outputs to sites such as Twitch or YouTube.
If you are a console gamer the process becomes a bit more complex. Because there isn't an easy solution for transferring your video output from a console to a PC (where you will be broadcasting your footage), you will need to implement a capture card directly into your PC. There are a number of options to look into, but be sure they are compatible with your motherboard when you are looking into purchasing.
Recording Video
There are a number of different options for recording video when you are looking into broadcasting, both with small and big budgets producing different results. The most common middle ground device would be a standard external 1080p webcam for streaming, generally being mounted on the top of your computer monitor. However, if you have a much smaller budget, there are a number of apps that can make use of the camera on your smart phone, although this will be slightly more complicated and will quickly wear down your phone with extended use. The highest budget option would be to include a full sized DSLR camera, inputting your video feed directly into your broadcasting software. While this is the most expensive option, this will give you crystal clear HD video with the option for varied lenses for a higher quality picture. Regardless, you will need some sort of tripod to mount either your phone or external camera, so keep that in mind when you are planning your setup.
Computer Software and Graphics
The most common method for producing and piecing together your broadcast is a software called OBS (Open Broadcaster Software). It is a free and light weight program that will give you all of the abilities to not only piece together audio and video, but include graphics, transitions, and images. Additionally, OBS includes easy methods for not only putting your stream together, but also connecting them to the various streaming platforms such as Twitch or YouTube. Other programs such as Stream Labs will also give you the ability to manipulate notification settings for followers, chat interaction, and a myriad of other small settings to increase your production value.
Oftentimes you'll need some sort of graphics to overlay onto your video feeds, so programs such as After Effects or Photoshop will come in handy if you are looking to beef up the aesthetics in conjunction with your video feeds.
Additional Peripherals
There are a few things you may want to consider outside of the core functionality of your PC or the programs it is running. If you are streaming, multiple monitors may be something you'll need to keep OBS, viewer chat, or additional programs within view while gaming. Having proper lighting may also be important when you are putting together your PC setup, giving you clear webcam footage for your viewers.
Final Thoughts
Audio is one of the most important aspects of a quality video production, regardless of whether it is a high budget Hollywood movie or simply a stream on Twitch. Investing in a high quality microphone will not only improve your in game communication to your teammates, but will attract and keep viewers engaged on your stream.