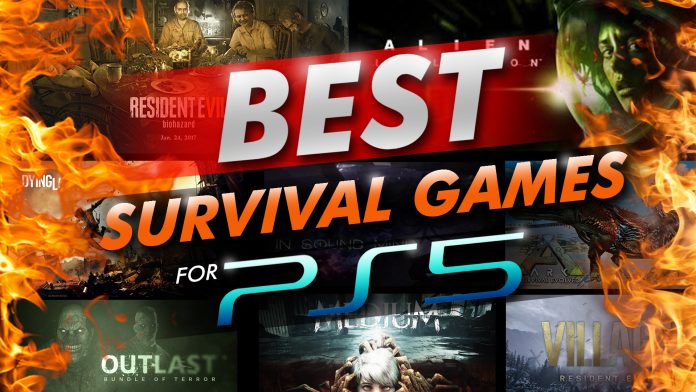 Maybe it's the adrenaline rush or the need to stay alive, but survival games really do stir an arcane excitement in players. It breaks the monotony of normal mundane tasks. Instead of just doing a normal grocery run, you have to gather all the supplies you need to survive a zombie outbreak.
Survival games have formed their cult of followers that are always up and about the newest titles. They'll scour everywhere just to experience the thrill and adventure that comes with these games. This is why it's a good thing developers finally announced video games that will come to PS5 soon.
Following the announcement of the next-gen console, which will be later this year (assuming that there will be no delay), is the list of games that will be available for it. This includes never-before-seen games and fan-favorite remakes that will rack up your collection.
We'll run you through the upcoming PS5 survival games that should be on top of your shopping list and the available games that you can grab while waiting. It's worth noting that PS5 supports backward compatibility which means that games created for its predecessors will be playable in it.
The Best Survival Games for PS5: Upcoming Titles To Wait For!
1. Dying Light 2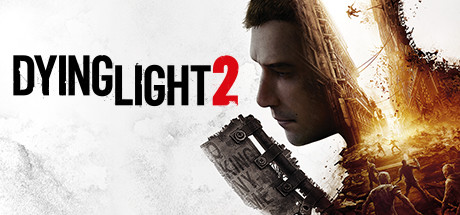 Fast Facts:
Developer: Techland
Publisher: Techland
Release Date: TBA
Five years after Dying Light's release comes Dying Light 2, the sequel to the well-loved zombie survival game. Techland first announced the second installment in 2018 with the target release date in the first half of 2020. However, due to unforeseen circumstances, they released a statement that they'll move its release date indefinitely.
It may come off as bad news for those eagerly waiting, but Techland decided they needed more time to polish the game. If some of you can remember, Dying Light might have been a great game, but it was off to a rocky start. There were minor bugs and technical problems the developers had to iron out and Techland wants to make sure it won't happen again.
Dying Light 2 takes place fifteen years after the first zombie outbreak. It follows the story of Aiden Caldwell, an infected survivor with street-smart skills and abilities. He tries to fend off zombies and keeps the world from falling into complete doom. This season offers more choices on how to navigate the world, create tools, and utilize resources for his survival. It'll also feature our parkouring zombies, but this time they're more dangerous and more difficult to defeat.
You'll face different types of zombies with different levels of strength. Sunlight will still play a vital role as one of the zombies' primary weaknesses. Other than being a survival game, Dying Light 2 will feel like an RPG. You are forced to make decisions that will gravely affect the entire world.
The creators wanted to make a more realistic environment for players. They'd like you to create your own world based on the choices you'll make. What may seem like a harmless decision can haunt you in the latter part of the game.
Dying Light 2 offers a mode that accommodates up to four players, but instead of levelling up together, only the host player can progress. Again, this is based on the premise wherein developers wanted a more personalized approach to your worlds. Since the host player gets to decide, he gets to create that world.
Dying Light 2 will run for more or less 100 hours, which include the major storyline and all other missions and subplots. It will be released on PS4, PS5, Xbox One, Xbox Series X, and Microsoft Windows.
2. The Medium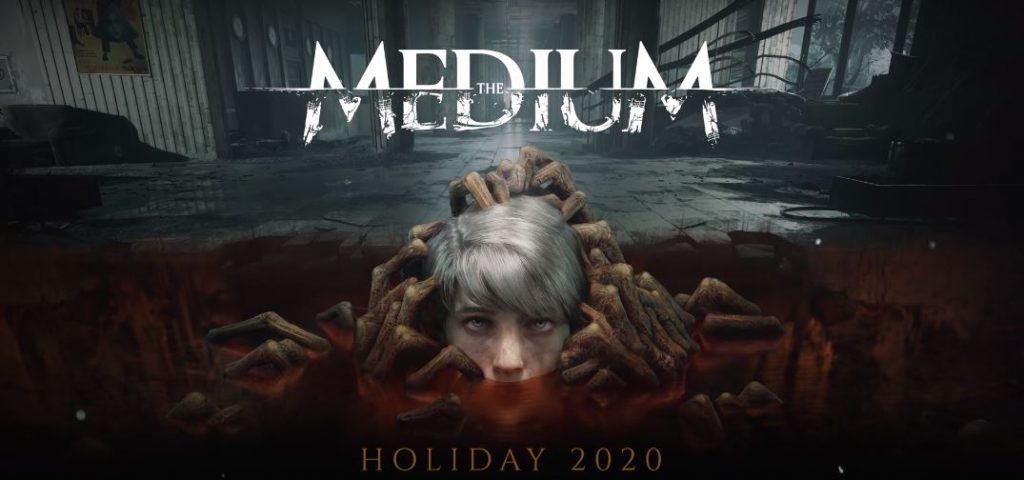 Fast Facts:
Developer: Bloober Team
Publisher: Bloober Team
Release Date: Q4 2020
Developed by Bloober Team, The Medium will be one of their most ambitious games so far. According to them, it'll be something we've never seen before and it's the true definition of next-generation gaming. This is quite a promise and might hold us down to some unrealistic expectations. But, this game holds so much potential that it may actually deliver.
For one, The Medium will present a "patented" dual-reality gameplay. The idea first came to mind in 2012. Due to the lack of resources and platforms that can support this eccentric game, it took the developers about 8 years to finish the project. In an attempt to maximize the possibilities next-gen consoles have to offer, The Medium will feature two different worlds rendered at the same time! What? We'll explain more of that in a bit.
They also decided to ditch the first-person perspective to the third-person mode. Playing from a third person's view gives the players a wider vantage point of the two environments and what's happening between them.
The Medium got its inspiration from the world-acclaimed horror, Silent Hill, which even led them to sign its musical composer, Akira Yamaoka. The team believes that for a game to be fully convincing and immersive, it should stimulate every sensory detail the player will experience.
Marianne, a medium that can traverse two worlds at the same time, is the protagonist of the game. Her consciousness will be present in both physical and spiritual worlds. As a medium, she possesses psychic abilities that'll help her access and interact with these worlds. These will also help her solve puzzles affecting them. Basically, the worlds have different storylines and her actions in the physical world affect her choices and experiences in the spiritual world and vice versa.
The Medium aims to explore the proposition that "there is no universal truth" and there are always more than two sides to a story. Things are not always as they seem and perspectives change depending on people and situations. See, even the pivotal point of the story is very well-crafted! Gone are days where video games are just guns and ammo.
Although the title has only been announced to be released in Xbox Series X and Microsoft Windows, it doesn't mean PS5 won't be getting a hold of this promising game. As there's no label of an exclusive partnership, fans can expect the game to land on PS5 at a later date just like what happened with Blair Witch.
3. Resident Evil Village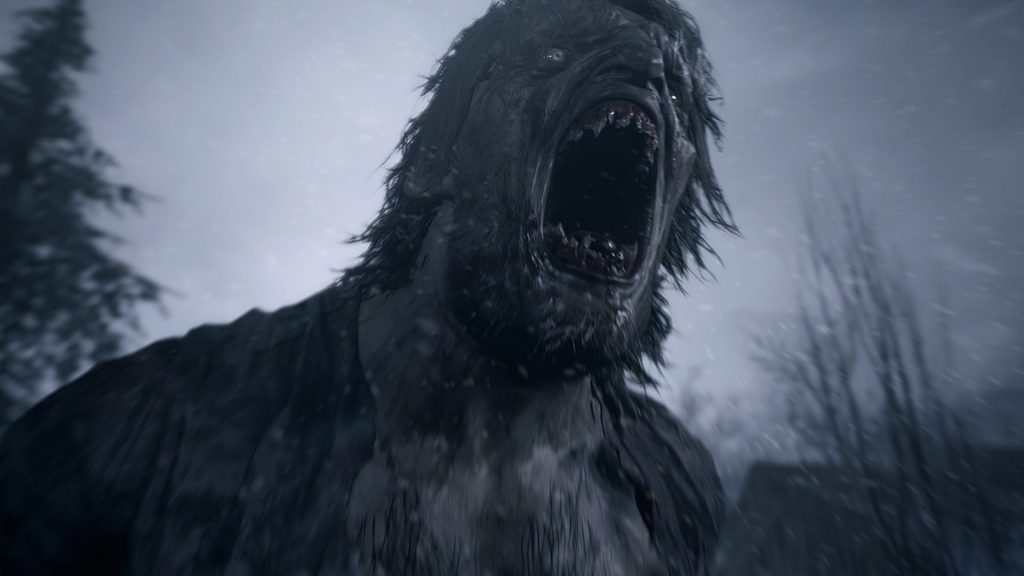 Fast Facts:
Developer: Capcom
Publisher: Capcom
Release Date: 2021
After the success of its most coveted Resident Evil 7: Biohazard, Capcom decided to take on the challenge of creating a new season that will serve as the franchise's 8th installment of the series. We've been following this series for more than 20 years now and most of us have been witnesses to the ups and downs of these games.
To be honest there are really no terrible Resident Evil titles, just extremely good ones that make the other installments feel like they're just okay. If there's one thing we can give Capcom credit for is when they do something right, they really do hit that sweet spot that leaves us wanting for more. This holds true for Resident Evil 7: Biohazard. The game was just so good that you didn't want it to end, but well it had to at some point right?
Their video trailer release of Resident Evil Village had us holding our breaths the entire time. Leave it to Capcom to never run out of ideas in writing amazing stories. Although we can still feel and see traces of its horror lineage, this installment is far more leaning in the action-adventure side and the need to survive. They decided to drop the third-person perspective gameplay and stuck with its predecessor's first-person perspective.
Set years after the Baker Mansion incident, Ethan and Mia are seen living their life anew. Finally, a peaceful and normal life that the couple has always wanted or so they thought. Then came a familiar face, Chris Redfield, who killed Mia and turned Ethan's world upside down. Trying to make sense of what is happening, Ethan was led into an eerie-looking village bound with secrets, mysteries, magic, and witchcraft.
This time around, Capcom will be bringing us to a new world far from what we're used to seeing from their games. The trailer showcased cults, witches, and werewolves but we're not sure if our resident zombies will be present this time.
Our protagonist is going to feel more powerless than the previous installments. I mean, it would make sense because we're pretty sure a gunshot is nothing compared to a witch's spell, right? Resident Village 8 will more likely focus on finding answers and trying to get out of that palace alive.
Powered by an improved RE engine coupled with the gaming prowess offered by next-generation consoles, we're excited about what Resident Evil Village will be bringing to the table this time.
4. GhostWire: Tokyo

Fast Facts:
Developer: Tango Gameworks
Publisher: Bethesda Softworks
Release Date: 2021
We're going to talk about one of the most controversial games that will be coming our way next year, GhostWire: Tokyo. Have you seen the trailer? This game is just a feast for the eyes! It involves an intricate representation of Tokyo. It's also amazing how they managed to turn this city into a sinister and lifeless place without losing its beauty. I guess we have PS5's technology to thank for that.
GhostWire: Tokyo will be Bethesda's first venture into creating a first-person video game. Although not much has been said about its exact gameplay and mechanics, we're given a general idea of what it will be about based on the teasers and trailers they offered.
It revolves around the mystery of the disappearance of about 99% of Tokyo's population. Lost and confused, the protagonist is set out to explore the unknown. As he journeys through the forsaken city, he encounters evil spirits trying to take over Tokyo, putting an end to any remaining signs of life in the process. Struggling to survive, he will discover a cult-like group wearing Hannan masks who might hold the key behind everything.
As the game progresses, the protagonist will exhibit different magical abilities used to fight evil spirits. These can be summoned through different ninja hand techniques which are directed by the one and only Shinichiro Hara. Coupled with the brilliance of Shinji Mikami, the mind behind Resident Evil, this game will surely scratch our itch for an amazing survival video game.
The idea to combine urban Japanese folklore with magic and bring it to the modern world is something we didn't know we needed until now. It will be using PS5's ray-tracing technology, dual sense control, and 3D audio to impart a more immersive experience for players.
Lastly, the creators made sure that they will be able to seal the deal. They specifically added a feature that allows players to pet Shiba dogs in the game. So, it leaves you with a very difficult choice between running for your life or petting that adorable dog.
GhostWire: Tokyo will be available in PS5 and PC with the possibility of an Xbox Series X release afterwards.
5. Martha Is Dead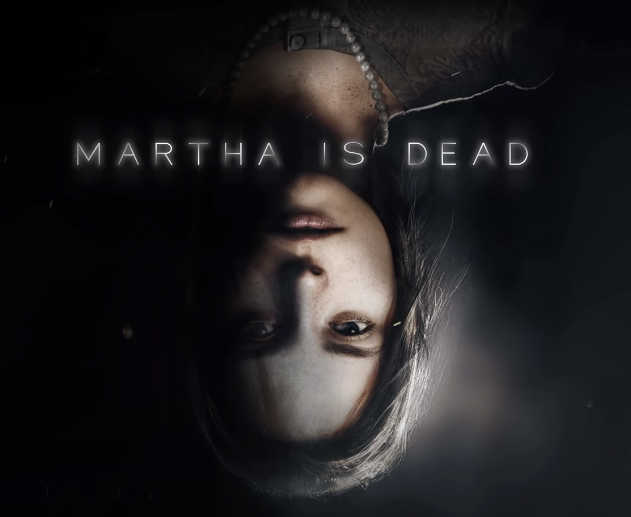 Fast Facts:
Developer: LKA
Publisher: Wired Productions
Release Date: 2021
Known for creating disturbing psychological-horror games, LKA decided it's time to take it to the next level. With all the available technology in the market right now, LKA is looking to be the frontrunner in the horror slash survival category. Targeting a photorealistic graphic pay-off, Martha is Dead is another game to look forward to in the coming year.
It revolves around the story of a teenage girl in search of answers to her twin sister's death (Martha). Martha's defiled body is found in a lake. With no idea as to what happened, you'll play Martha's twin sister who will embark on a personal and spiritual quest that will change everything you believed in. On top of it is an urban legend that might be connected to what happened to Martha. The entire game will take place in 1944 Tuscany where the beautiful place is plagued with war, drama, suspense, and death.
Other than being exciting and intriguing, this game may surface certain emotions you didn't know you have so you really do need to prepare for what lies ahead.
See, we think this is the only downside of the technological advancements in the gaming world. It has a tendency to be extremely realistic to the point where it's difficult to discern what's real and what's not. Not that it's a bad thing, it's just not made for the faint-hearted.
Powered by Unreal Engine 4 with PS5's ray tracing technology, prepare your headspace to survive in a world of questions and puzzles with Martha is Dead.
6. Scorn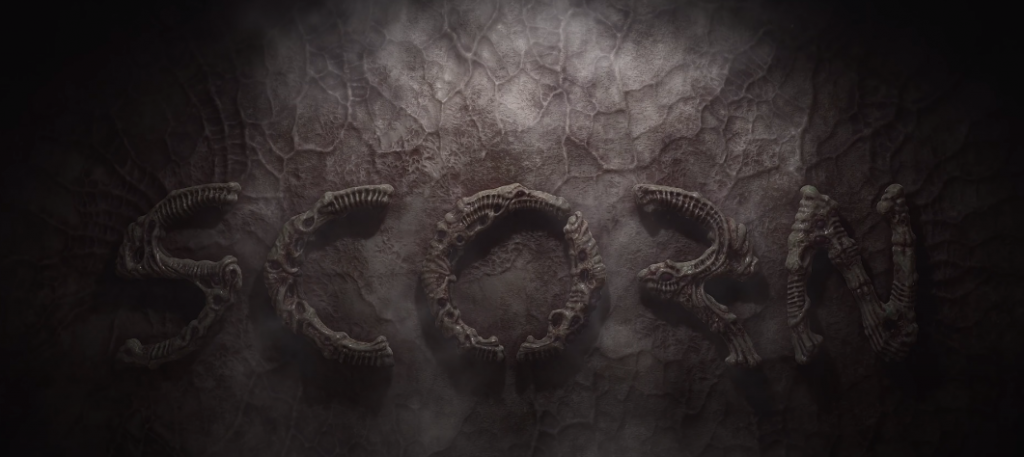 Fast Facts:
Developer: Ebb Software
Publisher: Ebb Software
Release Date: TBA
Scorn's game development wasn't exactly a walk in the park. First announced in 2013, the game went through a lot of ups and downs that caused its long-overdue release. So imagine our enthusiasm when Ebb Software finally penciled the possibility of a 2021 release date. Although Scorn is not yet set in stone, we find comfort in knowing that the video game has not been cancelled.
Scorn is originally signed under Microsoft Windows that will be bringing it to the PC platform. Soon after, Xbox also announced that this game will be a part of the console as a third-party game. Although there are no words yet as to whether Scorn will be coming to PS5, speculators are positive that Scorn only has a timed exclusivity with Microsoft and will soon be adopted by PS5.
Fans should keep in mind that it will not be compatible with current-gen gaming consoles. According to Ebb, this decision came from not wanting to waste more time creating an inferior version of this game. They'd like to see Scorn as what it really is, the next-generation promised game.
So what is Scorn and why are video game junkies raving about it?
It's a horror-survival game banking on creating an atmosphere that will transcend beyond the screen. The title is made up of fleshy gory creatures who are out for the kill. This first-person video game will let you play as a humanoid who woke up to a nightmarish world and has to fight off creepy and skin-dangling life forms using pistols and shotguns.
Ebb hasn't released any statements regarding its storyline. For them, part of the magic is keeping it to the audience's imagination to make them want it even more. Inspired by H.R. Giger and Zdzislaw Beksinski's artworks of human-machine surrealism, be ready to pilot an open-world of adventure with dark twists in every turn.
7. In Sound Mind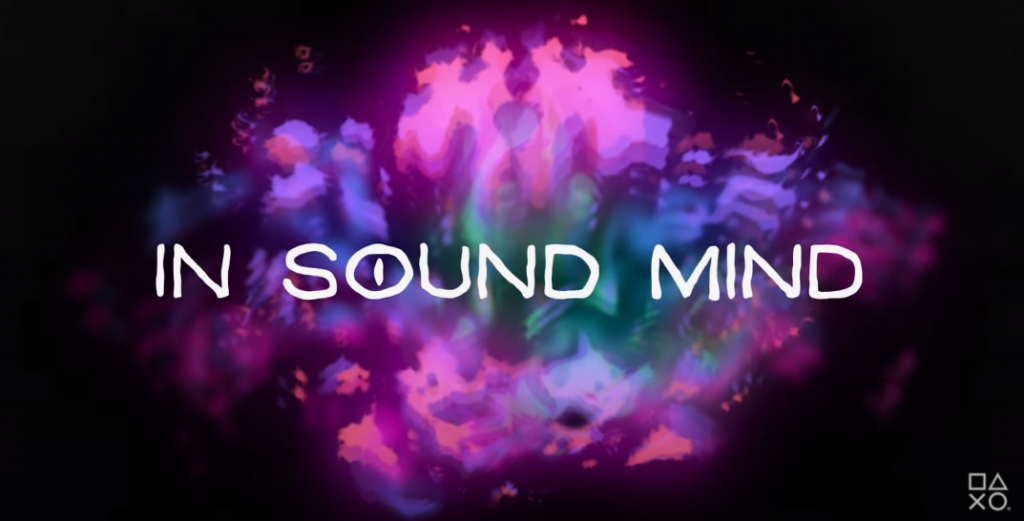 Fast Facts:
Developer: We Create Stuff
Publisher: Modus Games
Release Date: 2021
In Sound Mind is as imaginative as horror-survival games go. Developed by We Create Stuff, this title will definitely get into your head and mess up with your thoughts. People having the tendency to overthink and overanalyze things will surely relate to the story — minus the ghosts and mentally-challenged patients that the main character has to deal with.
Still shrouded with mystery, here are some of the things we know about this game so far. It's a first-person game that will give you control over Desmond Wales, our game's protagonist. Desmond Wales is a psychiatrist who wakes up in an old rutted building with little to no memory of his past. To juggle up his brain and remember things, he will have to face the demons and ghosts (literally and metaphorically) that are hiding in the corridors of the building.
It will feature frenetic puzzles coupled with intense combat scenes and buildings that seem to breathe life on its own. You'll also be left with a recording of yourself and your previous patients which may help in figuring out your situation. Oh, and don't worry! You won't be entirely alone in the entire game. You have a feline companion, Tania, that will be following you wherever you go. Just be careful, cats aren't exactly the ones we can call on for good luck. They have been tied to numerous urban legends that describe them as vessels of evil. So if I were you, we shouldn't take your eyes off of this innocent and adorable-looking cat.
In Sound Mind's title is a little bit giving when it comes to one of the twists of the story. It's safe to assume that everything happening is just in the mind of Desmond Wales. And that's the good thing about this game. Other than simply providing entertainment for players, it subtly brushes on the different issues and stigmas associated with mental health.
What can we say? We seized a progressive video game!
Top Survival Games You Can Play on PS5: Titles Available For Purchase
1. Dying Light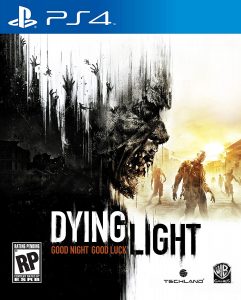 Fast Facts:
Developer: Techland
Publisher: Techland
Release Date: January 2015
Looking for a game that'll keep you busy? Then it's time to get your hands on Techland's Dying Light! This zombie/ survival game has a lot of missions and tasks in store for you that'll keep you occupied for hours on end.
Created in an open world that will bring you to different places and endless possibilities, you should give Dying Light a try as we wait for the new release. Is it the best zombie game out there? Probably not. But, it's so unique and inventive that it's really hard to make a comparison to other existing zombie games.
What sets Dying Light apart with the games coming from the same genre is its diversity. You get to climb on buildings and flow across rooftops, which is pretty cool right? You're also taught different parkour tips and tricks which will help you in double-crossing your carnal-eating enemies.
Dying Light's storyline isn't really one for the books. It's about an undercover agent named Kyle Crane who was sent by a sketchy corporation to Harran to retrieve an important file stolen by a powerful warlord.
Harran is a fictitious middle-eastern country that has been under lockdown due to a viral outbreak. This outbreak has turned the majority of Harran's population into aggressive zombies feeding off other humans. Upon arrival in Harran, Crane was immediately bitten by an infected person and he needs to find a drug that will suppress the infection.
Somewhere between trying to stay alive, helping the victims, and completing his missions, Kyle will unravel secrets about the company that he's been working for and their connection with the entire outbreak. You wouldn't be praising this game when it comes to the originality of its storyline. We've seen this story hundreds of times on the big screen, but something about it makes it grow on you.
The beginning is quite frustrating because of its difficult gameplay. But as soon as you go beyond the learning curve, the real fun starts. You get to handcraft more tools you can use to kill the lurchers after you. You get to unlock more parkour streets and open more regions to navigate. This is the perfect example of a video game where the more you play, the more you learn to love it.
Although released for an older version of the PlayStation, PS5 supports backward compatibility that will allow lower gen games to be played on their new console. So it's never too late to try this one out!
2. Days Gone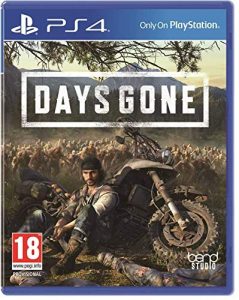 Fast Facts:
Developer: SIE Bend Studio
Publisher: Sony Interactive Entertainment
Release Date: April 2019
Want to feel like a cool guy marauding through swarms of deadly cannibals and zombies? Well, this one's for you. Sony's very own Days Gone is an action-adventure survival game that injects a lot of entertainment value in a stereotypical zombie title.
But, here's the thing. Your enemies in this game are not actually zombies or the undead. Turns out they're infected humans whose bodies adapted and mutated with the virus. So despite exhibiting zombie-like features, they're actually still humans! Well, more scary and more deadly, but humans nonetheless. And we call them "Freakers".
Also, you're not going to survive if you solely rely on your guns and ammunition. They're short of supply and some of them are not even that powerful at the beginning. You have to hone your skills and crafts to create traps and strategies that will put you ahead of your enemies.
And yes, your motorcycle will be your saving grace when you're out in the field being chased by the not-so-undead creatures. Spoiler alert: you have to plan your parade with your motorcycle because gas is also low on supply.
Played from a third-person perspective, you will be controlling Deacon St. John, a mercenary who lost his wife from the global pandemic and is out in the post-apocalyptic world to survive together with his buddy, Boozer. It takes place two years after the outbreak which ended half of the world's population and turned the majority of the survivors into "Freakers". Even animals infected with the virus turned out to be more aggressive and are also classified as such.
Not to be dramatic with this review, but one of the best things about this game is its element of emotions. You get to have a great character who is very humble and lovable. Someone you wouldn't want to see perish in the hands of the enemies.
There are also genuine relationships within the game like his close tie with his best friend Boozer. Although users reported a lot of bugs and technical issues, you will end up loving Days Gone because it has an emotional identity that sets itself apart from other survival games.
They also incorporated making decisions and forcing choices on the character that gives it a somewhat RPG feel. Though these choices do not really affect the gameplay or the gaming universe in a drastic way, it adds a more immersive and personalized experience for the players.
Days Gone is a solid survival video game for those who're looking for more than just gunshots and running. The storyline, although not entirely original, will leave you feeling emotional. And who doesn't want to fight a zombie-looking slash not-an-actual antagonist?
3. Alien: Isolation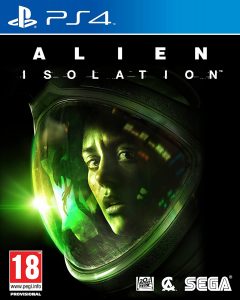 Fast Facts:
Developers: Creative Assembly, Feral Interactive
Publisher: Sega
Release Date: October 2014
Time to shift from our zombie friends to a more indefinite and uncharted enemy, aliens. Well, it's very obvious this video game will have something to do with aliens and outer space, and sure enough it does.
Alien: Isolation is a video game sequel to Ridley Scott's famous "Alien" movie. It is a narration of what happened fifteen years after Ellen Ripley's exploration of outer space. It turns out, she has disappeared, probably have been kidnapped, by the aggressive extraterrestrials, leaving her daughter to look out for her.
Set in space, you will play the role of Amanda Ripley, an engineer on a quest to find out what happened to her mother. You will be facing monstrous and hostile aliens who are not very welcoming to visitors like you. You'll definitely be overpowered by these unknown creatures. This will leave you with no choice but to try your best to hide in all possible places to avoid premature death.
This game will trigger your fight-and-flight response. You're torn as to whether you should try your luck in defeating these Aliens, or just wait for them to get bored and leave you alone. There's no room for mistakes in this title. One stupid decision can lead to your doom. You have to be as invisible as possible. No noises, no reflections, and no impulsive reactions. You have to keep yourself calm all the time to be in the proper headspace that will help you strategize even better.
The hide-and-seek gameplay will feel very repetitive and boring at some point. But some encounters are worse than others. And it's in these moments when you start to internalize being Amanda and holding your breath, hoping that you will make it out in one piece.
Although reported to have a lot of bugs and issues, this game won Best Audio at the 2015 Game Developers Choice Awards. It was also able to bag Audio Achievement at the British Academy of Film and Television Arts.
4. ARK: Survival Evolved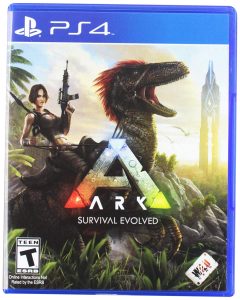 Fast Facts:
Developers: Studio Wildcard, Virtual Basement, Efecto Studios, Instinct Games
Publisher: Studio Wildcard
Release date: August 2017
Remember when you were young and you were so fond of "The Land Before Time?" For some of you who're not familiar with the movie, it's about friendly dinosaurs helping each other out to survive in the wild. It's a very adorable film that made us wish dinosaurs were still real.
However, this game is gruesome and deadly. Instead of the dinosaurs trying to survive, it's going to be you. Your enemy is not just the most-feared T-Rex, but its slightly bigger version Giganotosaurus.
ARK: Survival Evolved is best played by people with a lot of time in their hands because it can be quite demanding. You can choose to play it on your own which is fun at first but won't really get you far in the game. Or, you can choose to play it with other players where you can form your own community. They can help you protect your base and resources to prevent looters from rummaging all your goods.
ARK is what you call the world in this game. In this world, there are dinosaurs and prehistoric animals that you can tame or you'll end up being eaten. If you're lucky enough to tame them properly, you can ride on them bringing you to different locations. Aside from taming animals, you will also be expected to create bases, hunt for food, and craft other materials that will be of your perusal.
It's actually a fun and chill survival game to play especially if you're fond of historical facets and a little bit of role-playing. ARK: Survival Evolved is like our childhood fantasies come to life. Being able to live side-by-side with dinosaurs and hunting like our ancestors in a community with other gamers sound like a good survival game to us.
5. Outlast Trinity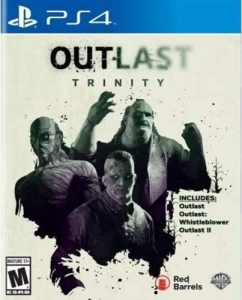 Fast Facts:
Developer: Red Barrels
Publisher: Red Barrels
Release Date: April 2017
We're not one to play favoritism but Outlast Trinity is the best game to pick up if you're looking for what a survival game should look and feel like. Survival gamers are used to depending their lives on weapons and firearms to save them from whatever is haunting them. Well, it's a different story for Outlast Trinity. Here, your only way of getting out alive is based on your will to live.
Outlast Trinity is a video game Trilogy composed of Outlast, Outlast Whistleblower, and the most recent Outlast 2.
Outlast follows the story of Miles Upshur, an investigative journalist who decided to navigate and decipher the secrets that are hidden in the Mount Massive Asylum. There he discovers that Murkoff Company is responsible for a terrible experiment that affected most of the patients and employees of the asylum. Stuck in the Asylum with only a camcorder in hand, Miles has to find an exit to the psychiatric institution while recording all the anomalies that are transpiring in the building.
Outlast Whistleblower, on the other hand, is the story of Waylon Park, a software engineer responsible for pushing Miles to investigate the asylum in season 1. Part of his job description in working at the asylum is maintaining the Morphogenic Engine. This engine is responsible for creating lucid dreams for comatose patients in the facility.
Troubled by its effects on the patients, Waylon decided to email Miles to expose and close down the Asylum. One of his superiors knew about the email and ployed to kill Waylon who like Miles is only equipped with a camcorder to survive.
Although the first two installments revolve around Mount Massive Asylum, Outlast 2 conveys a completely different story. It involves Blake Langermann, still an investigative journalist who together with his wife is following a lead to their most current story about a certain Jane Doe. Blake and his wife suffered a crash somewhere in Arizona, and when he woke up he found their pilot desecrated and his wife missing. Hopeful to find his wife, he sought refuge in the nearest town which is Temple Gate. Running out of luck, he landed in a town filled with occult activities and deadly ceremonies that might be holding his wife hostage.
Aside from keeping you powerless, this game is successful in keeping your fight or flight response high through the use of different sensory details. This trilogy is definitely a must-have for all survival games fanatics out there.
6. Resident Evil 7: Biohazard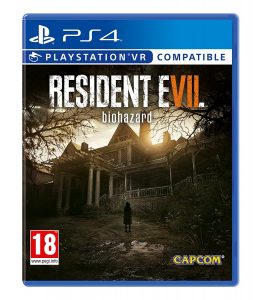 Fast Facts:
Developer: Capcom
Publisher: Capcom
Release Date: January 2017
We wouldn't regret saying that Resident Evil 7: Biohazard might just be Capcom's best installment of the series yet. Following a series of so-so Resident Evil installments, this season reminded every gamer out there why the Resident Evil franchise has one of the biggest gamer fandoms that ever existed.
For the past years, Capcom wasn't successful in maintaining the balance between a well-written horror story with action-adventure gameplay. Lately, it has been all about guns and shooting and not much of jumpscares and scare tactics. But Resident Evil 7: Biohazard is the perfect combination of every element we are looking for in a horror survival game. It is astronomical.
Resident Evil 7: Biohazard is the story of how Ethan Winters set out on a journey to find his missing wife Mia who was long presumed dead. His journey brought him to Baker Manor where his wife is being held hostage by an infected family looking to pass the infection to them.
Again, Capcom decided to shy away from pure action, toning down the use of firearms and focusing more on the storyline and how Ethan will find his wife and get out of there.
7. The Last of Us (Remastered)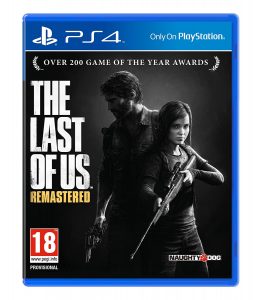 Fast Facts:
Developer: Naughty Dog
Publisher: Sony Interactive Entertainment
Release Date: July 2014
And of course, who can ever forget the crowd's favorite re-imagined game, The Last of Us (Remastered)? This game immediately won the heart of its players despite being graphically challenged compared to its contemporaries.
If you're looking for a tear-jerker video game, you've come to the right place. Living in a post-apocalyptic America ruled by the military, Joel, our main character, meets a young girl Ellie that he will help to cross the country.
In a helpless society where life is uncertain and death is more expected, forming relationships or any emotional bond is not the wisest move to make. Here we will witness how Joel, a cynical and hard-hearted man creates a special bond with young Ellie who is filled with hope and enthusiasm for the future.
Can you survive this post-apocalyptic world without shedding a tear? We would honestly love to see you try!
Even More Upcoming Survival Games on Console of 2021 and 2022
Recap: The Best Horror Games To Play On PS5
Best Survival Games for PS5: Upcoming Titles To Wait For!
1. Dying Light 2
2. The Medium
3. Resident Evil Village
4. GhostWire: Tokyo
5. Martha is Dead
6. Scorn
7. In Sound Mind
Top Survival Games You Can Play on PS5: Titles Available for Purchase
1. Dying Light
2. Days Gone
3. Alien: Isolation
4. ARK: Survival Evolved
5. Outlast Trinity
6. Resident Evil 7: Biohazard
7. The Last of Us (Remastered)
It's indeed a good time to be a survival video game fan. With the number of new games that will be coming our way and exciting new features that come with it, it will be impossible for us to say no to getting all of them.
The continuous advancement of the gaming world has opened us up to endless possibilities What used to be a mortal combat and gun-firing arcade games have now evolved to dual realities and parkouring zombies. These are just tip of the iceberg and what other surprises these teams and developers have for us remains a secret that we have to decipher once these games are released.