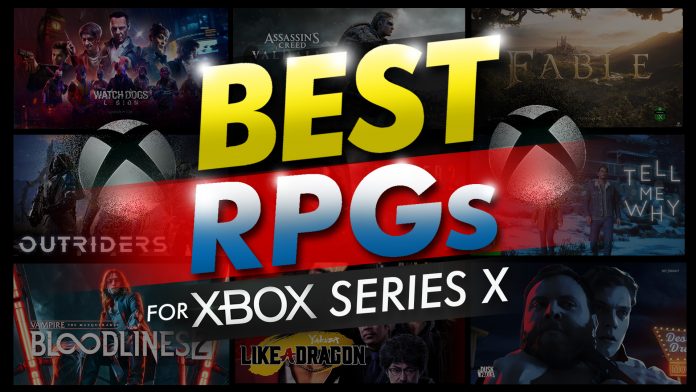 The Xbox Series X is coming soon, and we're excited to play so many upcoming games on it. A lot of games have been announced during its reveal, and now, with limited data and plenty of trailers, we're here to announce what we think will be the best RPGs for Xbox Series X. We created this list to help you decide which of these games you'll preorder to play on release day.
Best RPGs for Xbox Series X | What Games To Pre-Order for Xbox Series X
Yakuza: Like a Dragon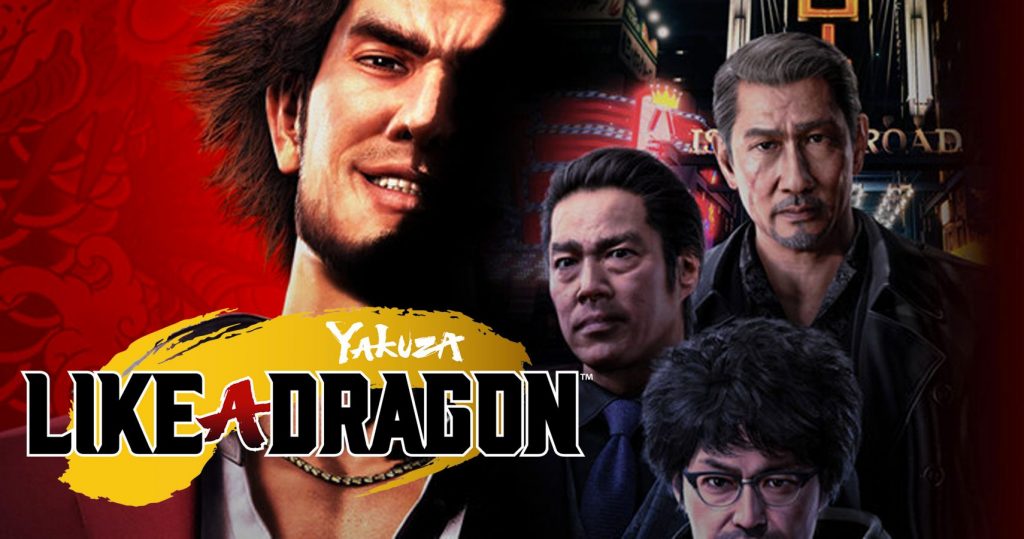 The Yakuza series makes a comeback with Yakuza: Like a Dragon. The game was first released in Japan earlier this year, but will be re-released as a launch title for the Xbox Series X. Reportedly, it will be taking advantage of Xbox's "smart delivery" function, allowing anyone who bought the game for the Xbox One to pick up the Xbox Series X version for free.
Sega talks about Yakuza: Like a Dragon as a more "explosive entry point" into the series. It is the first game in the franchise to feature turn-based combat mechanics as opposed to the beat 'em up gameplay that the franchise is known for. We think this is an attempt to reimagine Yakuza as an action RPG rather than a walking-gangster simulator. Time will tell if the change in mechanics will benefit the series, but we're definitely excited to get this game soon.
Assassin's Creed Valhalla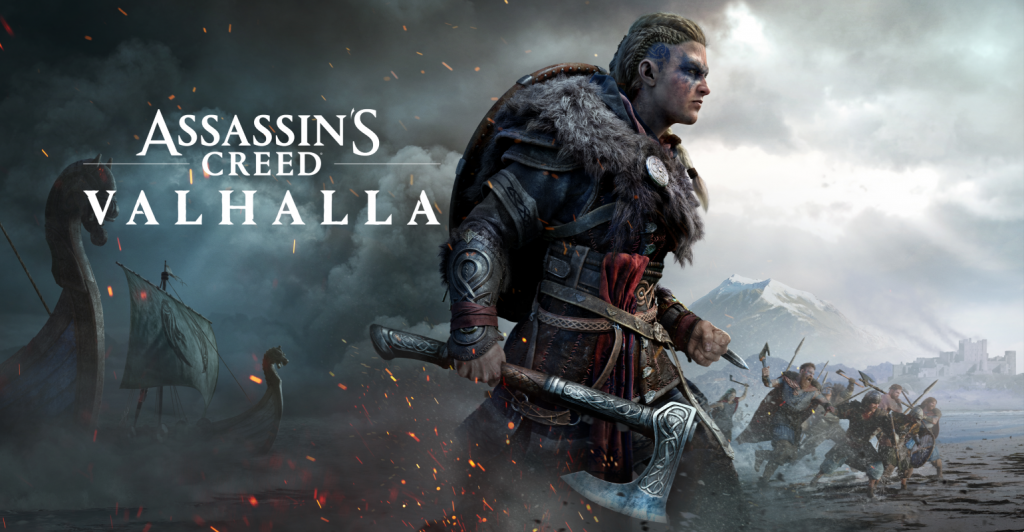 What's a next-gen console release without an Assassin's Creed game to go with it? Assassin's Creed Valhalla is the newest entry to the franchise, following in the heels of the massively successful Odyssey. The game is set in the Dark Ages of England, in which you fight as a tribal Viking. It lets you build and improve your tribe's settlement, raid enemies, and engage in a bit of political intrigue. You'll also be privy to all of the difficulties that existed in that time period.
The hallmark of Assassin's Creed games is their historical accuracy, and we expect to see more of it in Valhalla. Interestingly, the game will let you alter history a little bit as it incorporates more RPG elements into its gameplay than its predecessors ever did. These elements include branching storylines, dialogue options, and alliances.
Outriders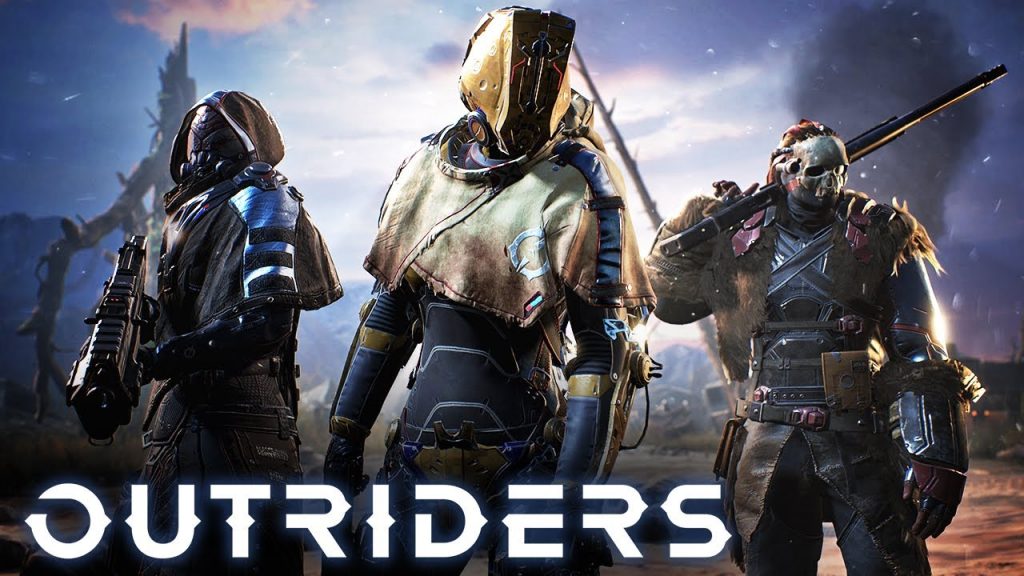 Outriders is a three-player co-op shooter from Square Enix and People Can Fly. This game has very deep role-playing mechanics that include huge skill trees in addition to gear and cosmetic modifications. It's set in an alternate universe where Earthlings found themselves transported to the hostile planet of Enoch, left to fend for themselves against the unknown while searching for a signal to lead them home.
It seems as though the developers took a few pages from Apex Legends and Borderlands, because Outriders provides a ton of customization options for its four classes and let you play in squads of three.
Watch Dogs Legion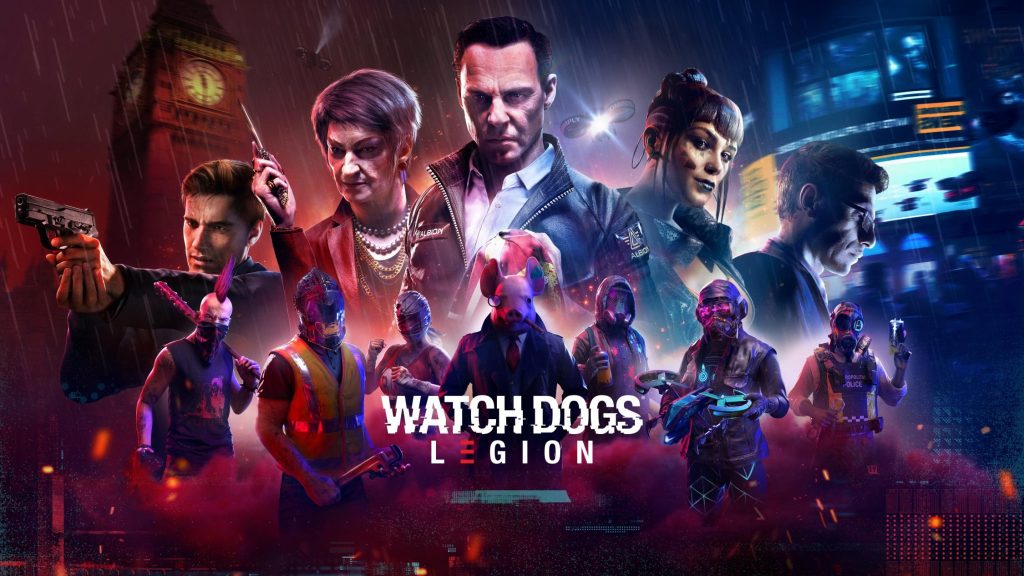 Despite the less-than-stellar track record of its predecessors, Ubisoft went ahead with Watch Dogs Legion, the third installment of the controversial open-world hacking RPG series. Playing with themes of state surveillance, anarchy, and social unrest, this game is shaping up to be the coolest entry into the franchise – and possibly, its best one yet.
Set in a post-Brexit dystopian world, Watch Dogs Legion departs from the series staple of having one main character to control for the entire game, letting you collect a number of playable characters, each with their own backstory, special skills, and unique abilities. Every character available will have their own strengths and weaknesses, and everyone will have permadeath enabled.
Watch Dogs Legion promises a wealth of interesting characters, tons of cool gadgets, stealthy or loud approaches to gameplay, and skill trees that rival even the best RPGs. It's a fever dream for those of us who adore the franchise despite the flak it's gotten.
Vampire: The Masquerade – Bloodlines 2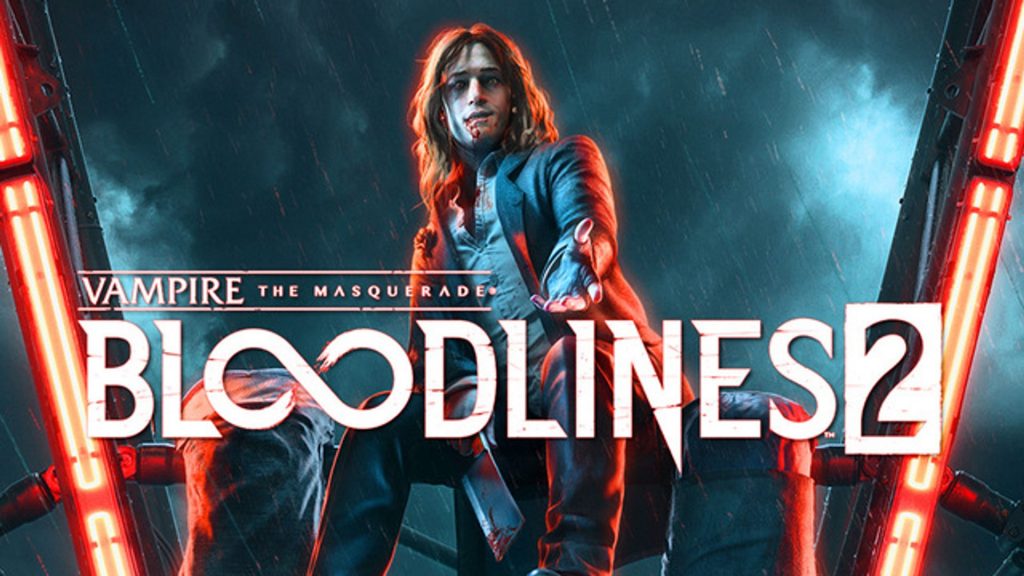 Vampire: The Masquerade is widely regarded as a cult classic. The first game, Bloodlines, was developed using the aging Source engine and wasn't much of a looker. But what it gave people was an amazing vampire-themed RPG with an expansive lore, great characters, an amazing storyline, and perhaps some of the most unique game mechanics we've ever seen – all this in a package that wasn't more than a gigabyte large.
Vampire: The Masquerade – Bloodlines 2 picks up where the first one left off, but it looks so much more refined now, thanks to next-gen capabilities. The story is that the Masquerade has been broken, and the vampire societies are trying to figure out how to restore the natural order of things. You can fight, sneak, or talk your way through gang wars, espionage, and political intrigue. In this game, your choices matter and will affect the world you live in – for better or worse.
Everwild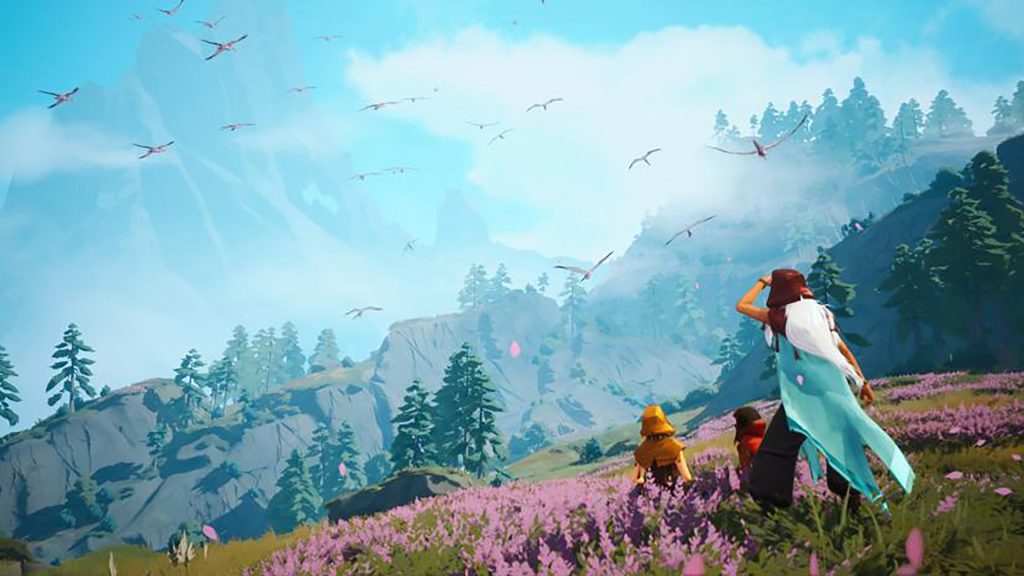 Revealed for the first time at the July 2020 Xbox Games Showcase, Everwild is a brand new IP from Rare Entertainment, the people behind Banjo Kazooie. There's not a lot of information about the game right now, but based on the initial trailer, it's looking to be one of the coolest games coming out for the next console generation.
In Everwild, you and two other friends play in a natural, otherworldly forest where you explore, tame, and fight animals. It looks breathtaking, even with the low-poly art style, and is definitely a game we'll be keeping an eye on.
Tell Me Why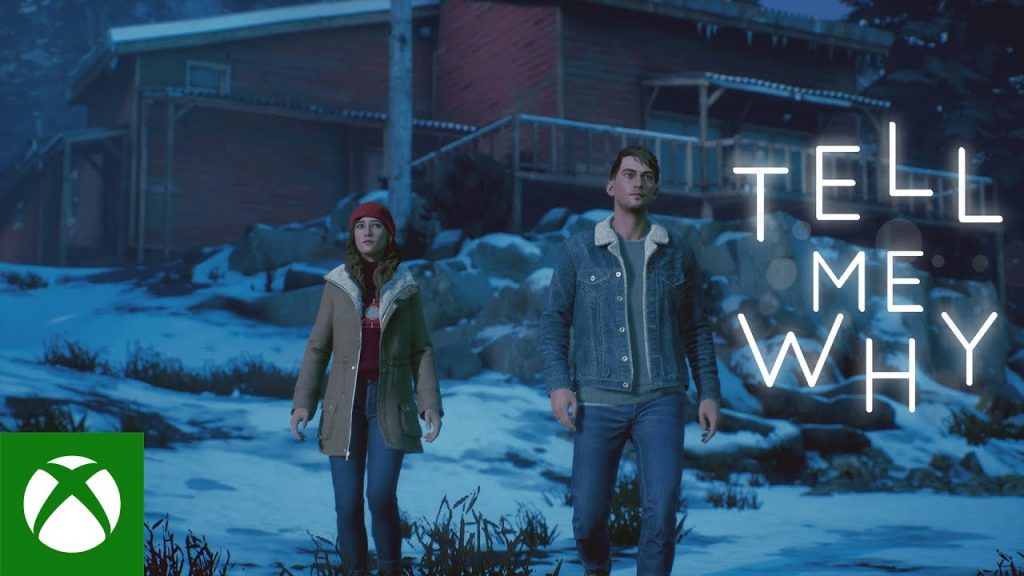 Dontnod Entertainment, the people behind Life is Strange, is coming with a new narrative-driven RPG with supernatural elements called Tell Me Why. It feels like a departure from the teen-focused drama of the Life is Strange series, and looks to be a mix between those games and Heavy Rain – which is pretty cool.
Tell Me Why follows the story of a pair of twins that get reunited after a long time apart. It's still got that Stephen King-esque small-town Americana feel, but in the masterful way only Dontnod Entertainment can provide.
As Dusk Falls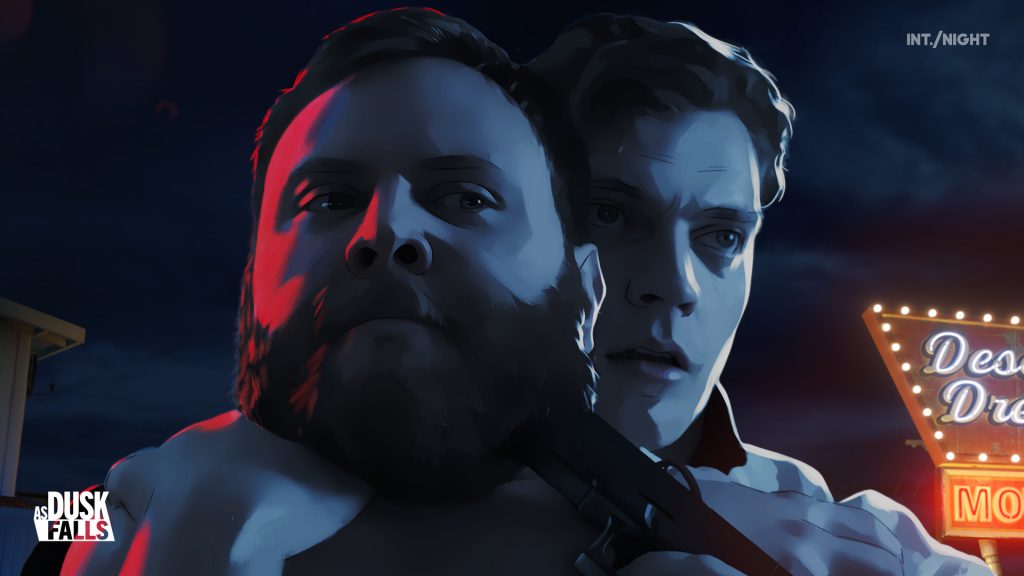 Another narrative-driven RPG coming from former Quantic Dream design lead, Caroline Marchal. As Dusk Falls is an interactive drama put together by top developers from Bioware, Sony, and Pixar. It's set in the Southwest of the United States and is a story that spans generations. Choices made in each generation will affect the future, making this game a really unique title that we can't wait to get our hands on.
Avowed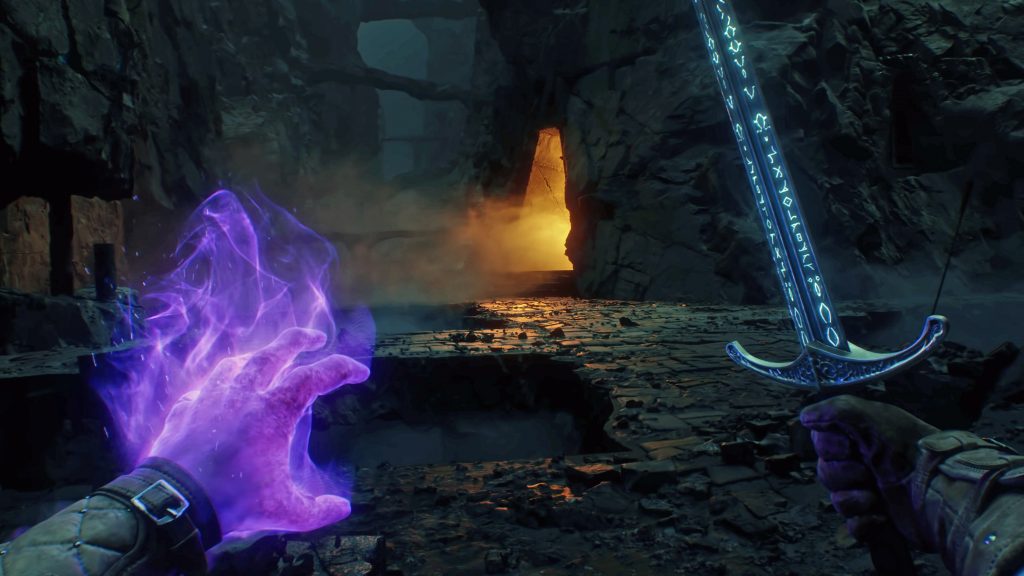 The "Skyrim killer" as we like to call it, Avowed is a brand new title coming from the people behind The Outer Worlds and Fallout New Vegas: Obsidian Entertainment. Set in Obsidian's very own Pillars of Eternity universe, this game is a first person fantasy RPG that will likely see your character fighting nasty adversaries, such as demonic overlords and skeleton kings, just like in Path of Exile.
We don't have much information yet besides what we've seen from the initial trailer: the game is set in a world called Eora, and the story might be about making someone king (or queen). Obsidian's been pretty tight lipped about additional details so we'll have to wait for a gameplay video or more news to come out.
Fable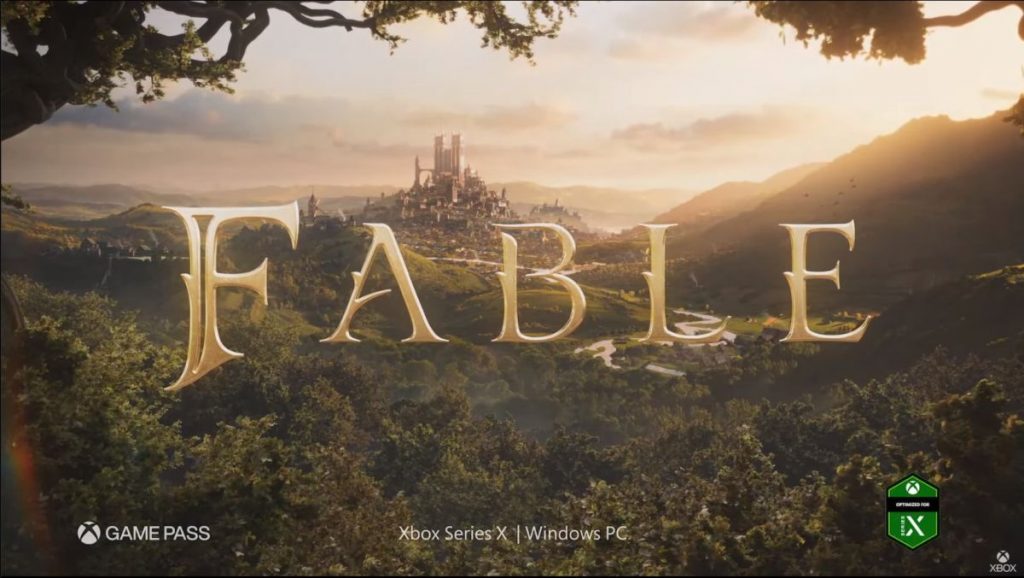 Fable is back, baby! After ten years without a follow up to Fable 3, Playground Games – its new developer – is releasing Fable, not Fable 4, just Fable. We're not sure why they chose this name instead of following the chronological order to indicate a sequel, but we're guessing they're going for a bit of a reboot.
From what we saw in the early trailer, it looks like Fable will still take place in a fantasy setting filled with heroic tales, magic, and pixies. But if that ending was any indication, it feels like they haven't lost the subtle dark humor the Fable series is known for. Whether Playground Games will be faithful to the game's roots or not remains to be seen, but we'll keep you posted if a new trailer comes out.
Project Oxygen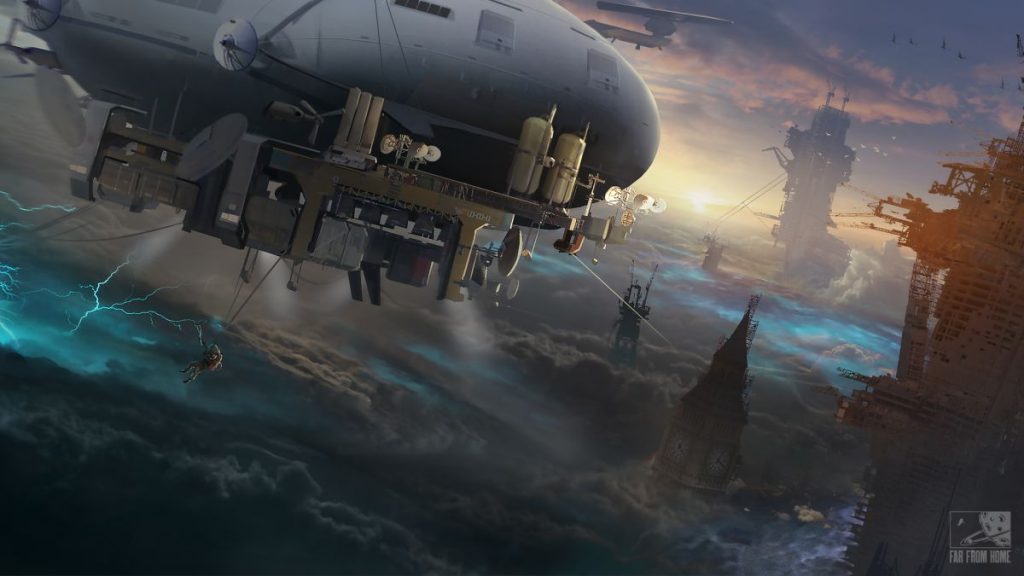 A very ambitious, expansive, and unique survival RPG is being worked on by Far From Home, a new studio composed of developers from Techland, The Farm 51, Bloober Team, and Larian Studios, the creators of Dying Light, Chernobylite, Blair Witch, and Baldur's Gate 3 respectively. The game will take place in a post-global warming Earth. Aside from the setting, there isn't a lot of news from the team yet, leading us to believe that the game is in a very early development stage. Still, they do post updates on their Twitter account. Currently, there's no trailer or even a sneak peek about the story, so we'll have to wait a bit to know more.
Cyberpunk 2077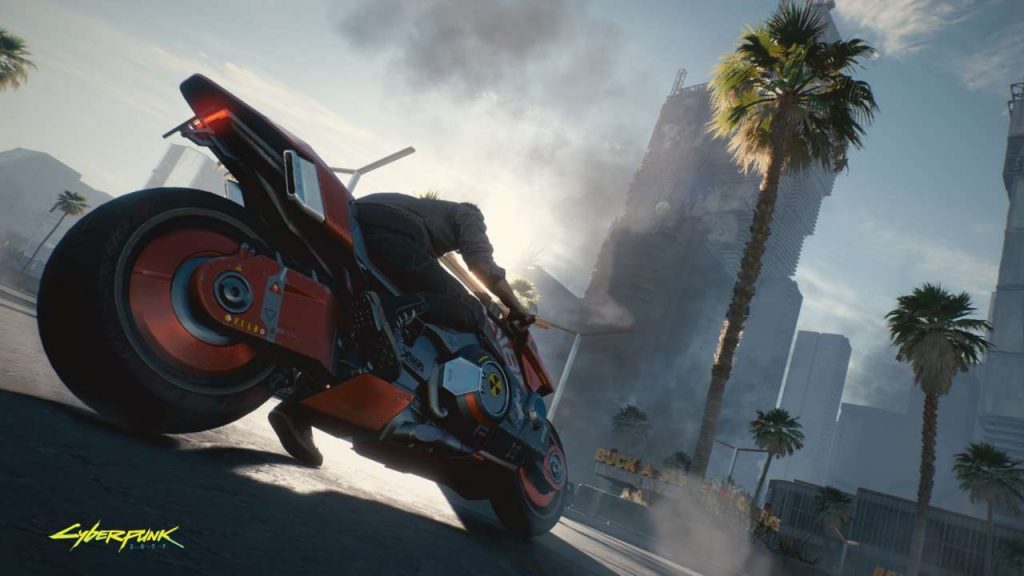 It had to be here, even though it's not exclusive to the Xbox Series X. Cyberpunk 2077 is an upcoming game by CD Projekt Red, the people behind the well-acclaimed Witcher 3: The Wild Hunt. Since its announcement, people have been hyped for its release. It will be out by November 2020 for all platforms, at which point we might go on a total content blackout. Just kidding.
Cyberpunk 2077 is an action FPS RPG based on the pen-and-paper RPG of the same name. The game offers a ton of customization options both with your avatar and your playstyle. They even had Keanu Reeves play a very central role in the game. Needless to say, we're hyped for its release on the Xbox Series X.
The Ascent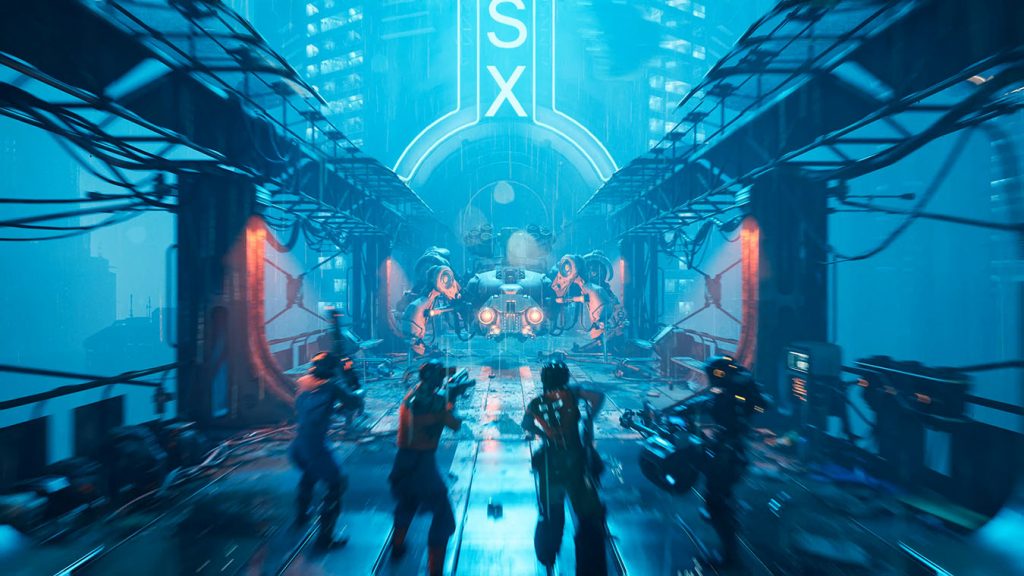 Made by developer Neon Giant, The Ascent is a sci-fi dystopian shooter RPG in which you, and up to three friends, fight against the collapse of The Ascent Group, a dystopian mega corporation that controls everything in your world. In the aftermath of its disappearance, the world has devolved into one huge power struggle. With you or your crew being in the middle of it, it's up to you to carve your place in the world.
There aren't a lot of details available about this game yet, except for the plot, so let's see what it has to offer in future trailers.
Dying Light 2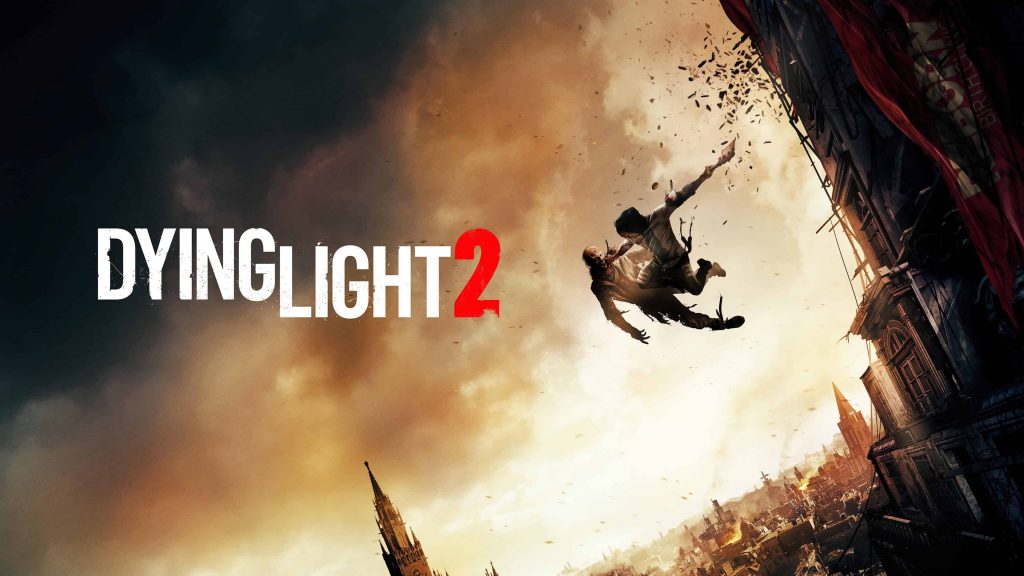 Fifteen years after the events of Dying Light, this upcoming game is set in a post-apocalyptic Earth. The game developers say that it will be pegged as a dark age for the world, where everything has become just a bit more primal again. Of course, there will still be tons of zombies, and probably fewer guns this time around.
You start in a city where water is all but gone, thanks to water filtration not being a thing anymore. There's so many death-defying parkour moves, and you will even be introduced to a grappling hook and parachute that let you traverse the city so much faster. Weapon crafting makes a comeback and is even more deadly. We're excited for its release later this year, so keep an eye out for our review.
S.T.A.L.K.E.R 2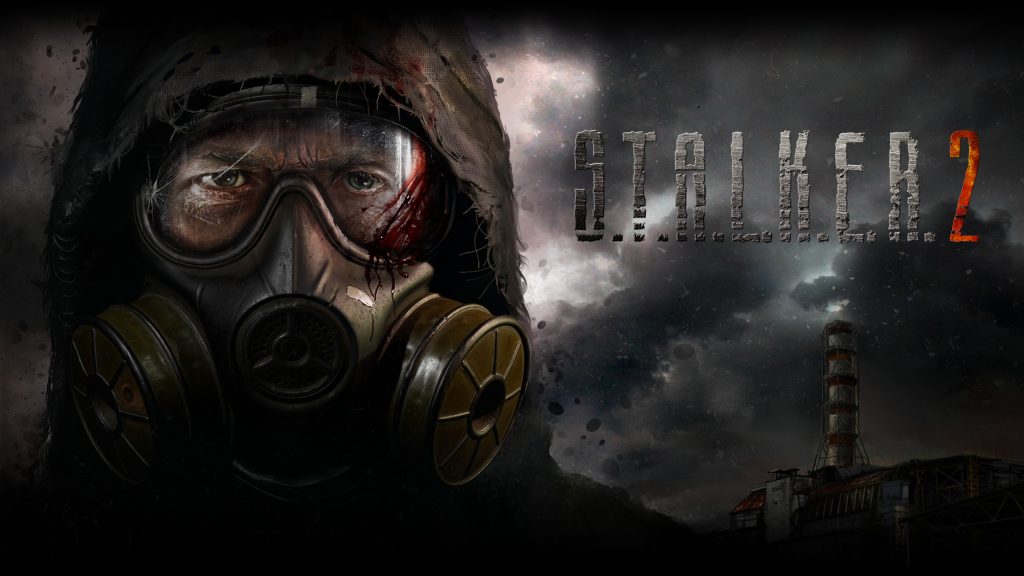 S.T.A.L.K.E.R. 2 is a revival of the cult classics, Call of Pripyat and Shadow of Chernobyl. This game is set in a Slavic region after a nuclear meltdown, which transforms the entire region into a wasteland with odd mutations and deadly anomalies.
You will play as a S.T.A.L.K.E.R., one of the fortune hunters who venture into irradiated regions and brave the horrors of a nuclear meltdown. If S.T.A.L.K.E.R. 2 follows in its predecessor's footsteps, it will be an open-world RPG where you get to choose how your story begins and ends.
Best Xbox Series X Games | Frequently Asked Questions
What are RPG games?
Role-playing games (RPGs) are games in which players assume roles of characters in a fictional setting. There are tabletop RPGs as well as video game RPGs, like the ones in this list. For video games, RPGs usually have you play as an established character or one you make yourself. You can further up the customization by gaining experience and unlocking new skills for your character. RPGs usually also involve dialogue with non-playable characters or NPCs to shape the outcome of the story.
Are RPG games for Xbox Series X good?
We can't tell as of the moment if the upcoming Xbox Series X RPG games will be good, but based on the content available, a lot of them look like they're going to be. Cyberpunk 2077, S.T.A.L.K.E.R. 2, Avowed, and Assassin's Creed Valhalla are being developed by studios that have a good pedigree when it comes to producing great video games. But, as always, time will tell if these games can walk the talk.
Are RPG games for Xbox Series X offline?
Unlike the Xbox One, the Series X will not need to be always online, except to access cloud saves and digital games. However, some of the games featured here do have multiplayer elements, which will require you to be online. Regardless, games you install on the Xbox Series X's SSD can be playable even without an internet connection.
Are Xbox Series X RPG games fun?
"Fun" is relative – some people enjoy certain games that others might not find particularly exciting. However, RPG games, by nature, allow you to choose your own kind of fun. Many of the games here will be open world and allow for consequences to be present and palpable in the game world itself. For a lot of us here, that's what we consider fun: the ability to explore and enjoy a video game at our own pace.
What are Xbox Series X RPG games where you can be evil?
As far as we can tell, Fable, Avowed, Cyberpunk 2077, and Vampire: The Masquerade 2 will all have some sort of morality system that can change the game world according to your choices. So yes, with these games, you are likely free to do everything you can to be the most hated individual in the entire game world.
Are Xbox Series X RPG games open world?
Most of the upcoming Xbox Series X RPG games on this list will be open world to some degree. Fable, Avowed, Cyberpunk 2077, Vampire, S.T.A.L.K.E.R., Dying Light 2, Assassin's Creed Valhalla, and Everwild will be open-world games. These games will allow you to explore an expansive open world with many secrets, locations, and character engagements to keep you busy for hours. For those of us in the office who spend more time exploring than doing quests, this sounds amazing.
With the incredible processing power the Xbox Series X, many of these upcoming games are likely to feature vaster worlds than those of any game that came before them.
Wrap Up
That's it for our list of the best RPGs for Xbox Series X. We hope this list helps you out in making your decision on which game to buy first. For us, big favorites are Cyberpunk 2077, Avowed, and Vampire: The Masquerade 2. We're big fans of open-world and choice-driven games where consequences impact the storyline, and that's what we're most excited for in these games.
What about you — what are you getting first? Tell us in the comments section below.