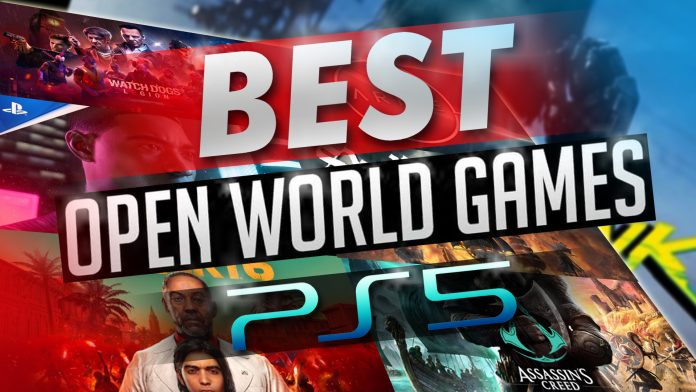 The PlayStation 5 (PS5) is just around the corner. It is Sony's next-gen console, capable of ray-tracing technology, 4K gaming, and possibly 8K gaming.
Seeing what it's capable of, we're all excited for the games slated to launch this holiday season and beyond.
In this article, we cover the upcoming open-world games for PS5. We'll also include some insights on what to expect from PS4 games coming over to PS5.
What we know so far about PS5…
As it's nearing its release date, more and more information about the PS5 is being disclosed. So, before we head straight to the list of open-world games, let's discuss some of the most exciting facts and details about PS5 that you may not know yet.
Release Date
"Oh, dang! It's that soon already?"
Sony said it's coming out on November 20, 2020, less than three months from the time of this writing.
PS5 Price
One of the most asked questions about the PS5 is the price. Analysts predicted the console to launch for $499 / £449 / AU$749.
After Sony's official announcement, the rumors turned out to be accurate.
Compared to the PS4 and PS3 launch prices, it's more expensive than the PS4 ($399 / £350 / AU $ 599) and cheaper than the PS3 ($599 / £425).
PS5 Design
On June 11, 2020, the design (image below) of the PS5 was unveiled. Sony also announced that there would be two versions of the console: the standard edition and the digital edition. The only internal difference between the two variations is that the latter doesn't have a Blu-Ray disc drive.
PS5 Specs
In terms of specs, the PS5 obviously performs way better than the PS4:
| | | |
| --- | --- | --- |
| | PlayStation 4 | PlayStation 5 |
| CPU | 1.6GHz 8-Core AMD Jaguar | AMD Zen 2-based CPU with 8 cores at 3.5GHz (variable frequency) |
| GPU | 1.84 TFLOPS, AMD Radeon™ based graphics engine | 10.28 TFLOPs, 36 CUs at 2.23GHz (variable frequency) |
| GPU Architecture | AMD GCN 2.0 | Custom RDNA 2 |
| Memory Interface | 8GB GDDR5 | 16GB GDDR6 |
| Memory Bandwidth | 176GB/s | 448GB/s |
| Internal Storage | 500GB HDD | Custom 825GB SSD |
| IO throughput | ~50-100MB/s | 5.5GB/s (raw), typical 8-9GB/s (compressed) |
| Expandable storage | Internal HDD Slot | NVMe SSD Slot |
| External storage | USB HDD Support | USB HDD Support (recommended for PS4 games only) |
| Optical drive | 4K UHD Blu-ray Drive | 4K UHD Blu-ray Drive |
Apart from the obvious (faster CPU and GPU and more RAM), one notable improvement from the PS4 is the SSD in the PS5. Using an SSD significantly reduces loading times and delivers a snappier response overall.
PS5 DualSense Controller
I bet you expected the controller to be called DualShock 5, but no. Instead, Sony is calling their new gamepad the DualSense.
To match the design of the console, Sony decided to get rid of the colors on the four face buttons. However, you can still see the Triangle, Circle, Square, and Cross (or X if that doesn't sound right) engraved on the buttons.
One notable upgrade is the L2 and R2 shoulder buttons, which now have adaptive properties to enhance immersion. Specifically, this feature can be felt when drawing a bow to shoot an arrow. The developers programmed the resistance of the triggers to stimulate the player's actions accurately.
Another thing that most of you will be happy about is the microphone built into the controller. It allows you to ditch headsets completely and focus on getting headphones with exceptional audio quality.
Finally, the "Share" button is replaced with a "Create" button. Apart from its known purposes, Sony is teasing more functions.
Interestingly, Sony did confirm that you can still use your old DualShock 4 controllers on the PS5, but only for PS4 games.
Here are the Best Open-World PS5 Games to Anticipate in 2020
Assassin's Creed Valhalla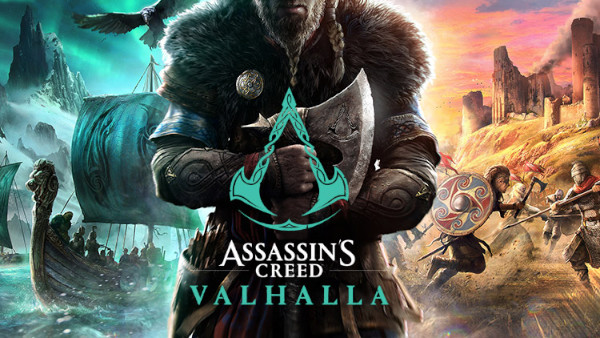 What is the Game About?
Mesmerizing Nordic landscapes

Norse mythology

Grow as a stealthy assassin or a barbaric one
The Assassin's Creed series returns with Valhalla. This time, we'll be traveling back in time in 873 AD Scandinavia, going all Viking. Set to be released on November 17, 2020, the franchise is set to make the jump to the next generation of consoles. Since the PS5 will launch on November 20, 2020, fans of the series will have to wait for another three days before they can play the game.
You'll be playing as Eivor, a fierce Viking warrior journeying from Norway to England, traversing snow-capped landscapes along the way. Since the series is known for its accurate depiction of historical places, exploring this open-world in stunning 4K with ray-tracing technology is surely something you should be excited about.
You'll be doing plenty of raids as you grow your settlement and establish political power. The game also features a complex battle system that allows you to wield two weapons to smack your enemy's head, crush their bones, or ram them against walls.
Like the mercenary system in Odyssey, you'll also be tracked by some of the notorious mercenaries around the world in Valhalla.
Among the most notable features teased in the trailers is the not-so-hidden blade. It was originally hidden in the previous games, but Eivor may have thought it's too good to hide away, which is why he has it strapped on top of his forearm.
The skill system remains comprehensive in Valhalla, and it can be developed depending on how you play the game, so you'll have to spend skill points wisely. Considering how hand-to-hand combat plays a crucial role in this period, it's going to be hard to go full-blown assassin.
Valhalla's time period is set just a couple hundred years before the first game, which took place in Masyaf. So, chances are, we might get to learn more about Altair. If you're excited, I am, too.
Cyberpunk 2077
What is the Game About?
Post-apocalyptic setting

It's from CD Projekt Red

Action
Just two days after the release of Assassin's Creed Valhalla, and you'll see yourself in the future– in 2077!
Set to be released on November 19, 2020, Cyberpunk 2077 will finally hit the ground after seven years of anticipation. This open-world game is set in a dystopian California and features a class system that lets you choose from eight different classes or operatives to serve Night City. Like most open-world RPG games, there are consequences to your choices and decisions in the game, and there are various alternate endings.
Cyberpunk 2077 was initially intended to be released in April 2020 but was later moved to September 2020 to accommodate the next-gen consoles.
Skull & Bones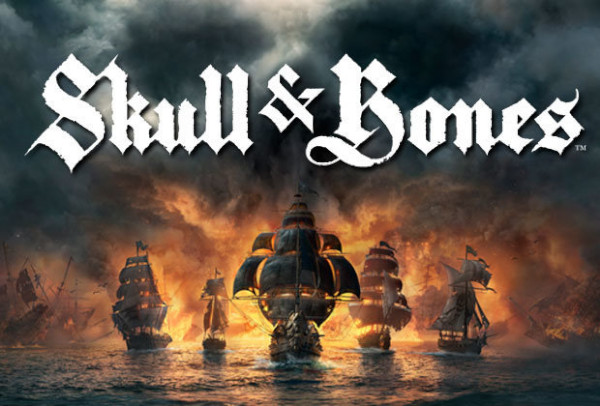 What is the Game About?
Ships and cannons

Naval combat
Skulls & Bones is a game from Ubisoft that recreates and improves on the naval combat system in Assassin's Creed 4: Black Flag. The game was initially announced at E3 2017 and has since shown great promise. Unfortunately, it got hit with plenty of delays throughout the development stage.
On the upside, these delays may actually be beneficial, as they allow the developers to shape the game to meet our expectations.
Skulls & Bones is a pirate game set in the Indian Ocean, so there'll be plunder, thievery, cannons, and ships. Moreover, it will surely have stunning and immersive visuals.
If you were mesmerized by the naval combat system in Black Flag, this game would certainly be worth the wait.
Watch Dogs: Legion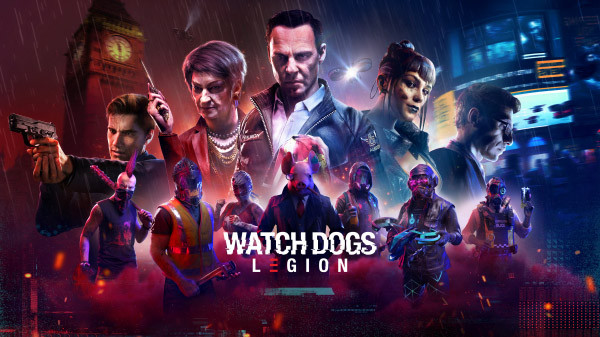 What is the Game About?
Near-future London

Plenty of ways to tackle situations

Hacking simulation
Ubisoft's Watch Dogs series returns with Watch Dogs Legion. The game incorporates a "play-as-anyone" game mechanic that allows you to build a team and save London from its dystopian totalitarian oppressor.
In Legion, there are character perks that help you progress in the game. These perks include having extra gadgets, additional melee damage, and more health. Some characters help make your missions a lot easier, such as a police or security guard to give you access to restricted areas, a lawyer to help arrested teammates get released sooner, a hacker to eliminate door scans and locks, and a paramedic to help heal injured teammates faster.
Legion is set in an open-world representation of post-Brexit London that has turned into a surveillance state. Citizens are continuously monitored by a private security company acting as the city's law enforcement called Albion.
The game is set to be released on October 29, 2020, just a few days before the date slated for Assassin's Creed Valhalla.
Spider-Man: Miles Morales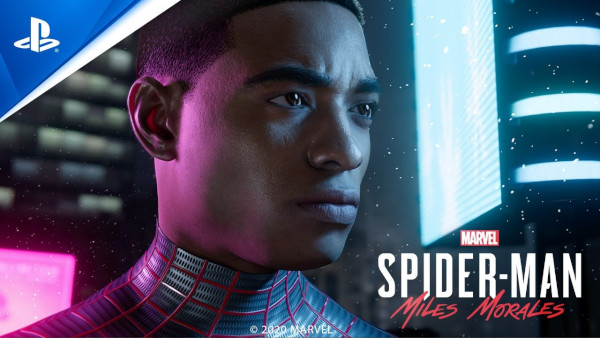 What is the Game About?
Stellar graphics

NOT a standalone spin-off

Miles as a young adult
If you've played Spider-Man on the PS4, you've probably played Miles Morales as a side character and witnessed him get bitten by a radioactive spider in the post-credits stinger.
After the success of the original game, Insomniac Games immediately worked on the sequel. Just to clarify: this game isn't going to be a standalone spin-off like most of us thought. The post-credit scene was merely meant to be an Easter Egg. However, Creative Director Bryan Intihan insisted that it is a potential sequel. So, just like in the movie Spider-Man: Into the Spiderverse, Peter Parker isn't the only Spider-Man in the universe.
Considering how the original game became the best-selling exclusive on the PS4, it comes as no surprise that Spider-Man: Miles Morales is one of the most anticipated launch titles for the PS5.
If you haven't played the original game, fret not, as the developers revealed that Spider-Man: Miles Morales will be bundled with a remastered version of the original game.
Far Cry 6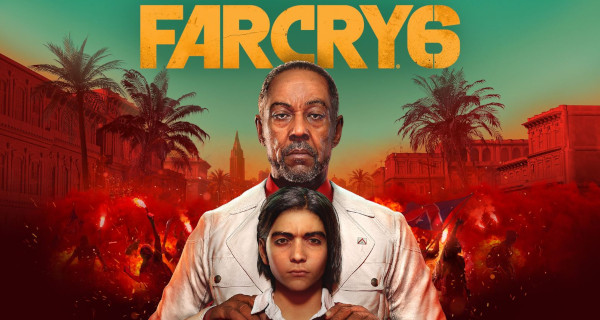 What is the Game About?
Stunning 4K visuals

Phenomenal animations
Far Cry 6 is just about as ready as it could be. Following the tremendous success of the previous installments, this game is set to take place on a fictional island in the Caribbean called Yara.
Far Cry 6 is inspired by present-day Cuba, so expect to see various locales, from urban cities to dense jungles. With the 4K capability of the PS5, you'll also be treated to phenomenal visuals. However, it is still uncertain whether or not this game will take advantage of ray-tracing technology.
From what we've seen in the trailer, the casting is excellent, especially with Breaking Bad Actor Giancarlo Esposito as the villain Anton Castillo. The graphics are also exceptional, but we can't really say how it will look like in-game until official gameplay footage is released.
According to Ubisoft, Far Cry 6 will be released on February 18, 2021. You can expect more details on the game's new mechanics and story in the coming months.
Little Devil Inside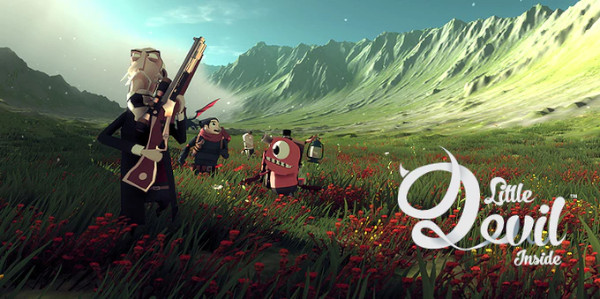 What is the Game About?
Action-packed 3D RPG

Puzzles

Mysteries
Little Devil Inside was first announced in April 2015 and was finally unveiled during the June 2020 PS5 event. The game was developed by Neostream, a Seoul-based company that started as a multimedia enterprise providing design and production services.
This action-adventure RPG will test your capabilities as an explorer and a fighter. The main premise of the game is to research unusual incidents in unknown parts of the world.
You'll also be assigned to retrieve various artifacts and research samples, but it won't be a walk in the park. These items are in areas with harsh weather conditions, including sandstorms and snowstorms, so you must find appropriate gear and equipment.
You'll be facing dungeon monsters, so it pays to have a strategy as you venture into the unknown. There are also hostile indigenous tribes that can easily take you down if you're not prepared.
In the trailer, the main character can be seen fleeing with spikes on his arms, which he later covers with bandages.
The trailer also showcases plenty of other movements when exploring and engaging with enemies, such as flailing, sliding, riding, and jumping.
Even though the characters and the environments are modeled in a more minimalist style, they still look gorgeous. Factor in the dynamic lighting, ambient fog, and the sense of loneliness as you explore the unknown, and this game is something worth waiting for.
As per its release date, we're yet to hear something from the developers.
Kena: Bridge of Spirits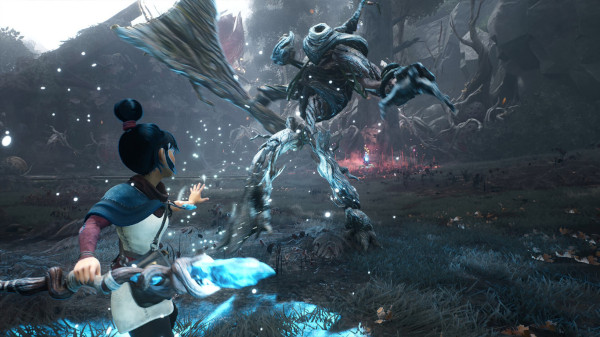 What is the Game About?
Stellar graphics

Mystical world

Exploration

Puzzles

Action-RPG
Kena: Bridge of Spirits was among the many games unveiled during the PS5 event back in June 2020. Based on the trailer, the game gives off a very similar feel to The Legend of Zelda and Horizon: Zero Dawn. But what other things does it have to offer?
Kena: Bridge of Spirits sends you on a journey to uncover the power within you. Throughout this adventure, you will encounter forests and abandoned villages with trapped spirits that you must save.
These spirits are called rot and play an integral role in maintaining balance in the forest. Whenever people and other living elements die in the forest, they initiate the decomposition process.
Collecting rot will also help Kena gain more powerful abilities, make discoveries, and transform the environment. The enemies you'll be facing in the game are wandering spirits like the rot, except they've been transformed into evil spirits by a mysterious curse.
The game's elegant animations make it look relaxing and serene, but as soon as you're in conflict with the cursed spirits, everything shifts into fast-paced combat. The evil spirits you'll be fighting in the game range from small to twice as large as Kena.
Kena only has her mystical staff that can also be used as a bow and arrow for self-defense. While it's true you can't use other weapons; your attacks will become more powerful as you progress through the game.
As for the map size, we're still in the shadows, but Ember Lab did promise plenty of exploration. Seeing how good the graphics look in the trailer, players will surely enjoy venturing into the wilderness.
Kena: Bridge of Spirits is Ember Lab's first game ever, so we're thrilled to see more from their developers, especially after witnessing the trailers.
Project Athia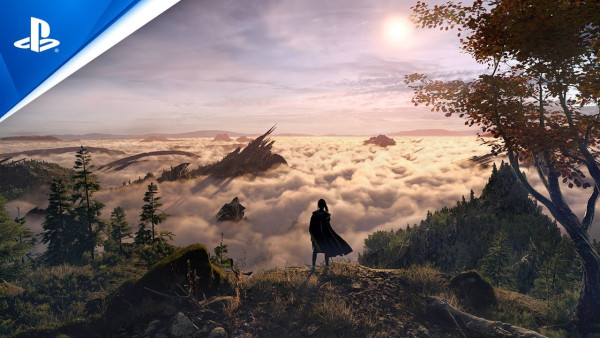 What is the Game About?
Story-driven

Gorgeous fantasy world

Mystery
Unreal jumps from mountains, fiery monsters, snowy peaks, and ruins atop clouds. That's Project Athia— at least from what is shown in the trailers.
The team that made Final Fantasy XV happen is behind the development of Project Athia, which was revealed during the June 11 PS5 event. The woman in the trailers is assumed to be the titular character, but we could be wrong.
Project Athia is an open-world action-adventure game set in a fantasy world filled with vicious fire-breathing monsters.
What kind of journey awaits the protagonist is yet to be confirmed. What's clear is that she is in unfamiliar territory. Is she a prototype robot sent on a mission to retrieve something or test her abilities? All we can do at this point is speculate.
Project Athia started development in March 2018 and is coming exclusively to the PS5 and PC.
Square Enix hasn't hinted at an exact release date yet, but it is slated for 2023.
In terms of gameplay and combat mechanics, we can only theorize based on what was shown in the trailers. The protagonist definitely isn't an ordinary human being, and if she were, she must have some kind of power to leap so high and run so fast. In a part of the clip, she even summoned roots to swallow one of the enemy wolves.
Anything that goes beyond the trailer is pure speculation, but we do know that the team writing the story for Project Athia is led by Screenwriter Gary Whitta, known for the brilliant stories of The Walking Dead and Prey. Whitta also worked on The Book of Eli, a post-apocalyptic action film starring Denzel Washington.
Stray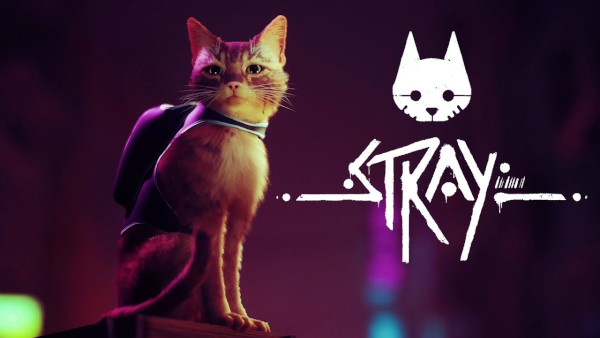 What is the Game About?
Mystery

Puzzles

Set in a futuristic period

You're a cat
On June 11, 2020, during the PS5 reveal event, the world was introduced to Stray, one of the games that caught the most attention among the gaming community, and it's easy to tell why. As you can see in the featured image, you're a cat in this game.
In Stray, you're lost and separated from your family, and for you to find your way home, you'll have to solve puzzles across a crumbling cybercity.
Unlike most of the games revealed in the event, we got nothing but a cinematic trailer for Stray, but that didn't cut the interest of those watching the reveal.
The game was developed by BlueTwelve and published by Annapurna. According to Annapurna, "Stray is a third-person cat adventure game set amidst the detailed neon-lit alleys of a decaying cybercity and the murky environments of its seedy underbelly."
Your objective becomes even more difficult as threats are roaming around the city.
Based on the footage shown in the trailer, we can only assume that Stray features open-world mechanics, although it is still an uncertainty. The same can be said for its release date, but it's slated to come out sometime next year.
Atomic Heart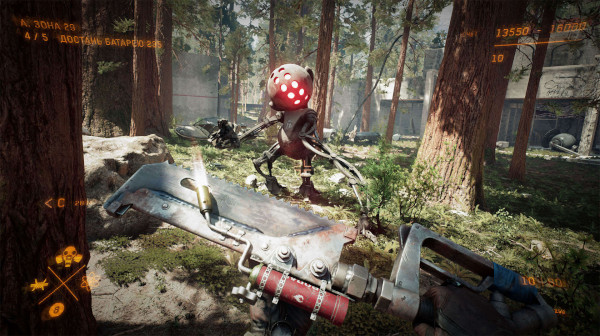 What is the Game About?
Nightmare set in Soviet Russia

Crafting system

Sci-Fi horror
It was May 2018 when Atomic Heart captivated the hearts of gamers. The trailer gives us the feel of Nier: Automata, Stalker, BioShock, and Metro. The game's setting is heavily inspired by Russia mixed with sci-fi elements.
Game Developer Mundfish has already confirmed that Atomic Heart will be available on the next-gen consoles, but no release date has been set.
On the surface, the game is an alternate reality Soviet Russia where you fight robots and explore torture chambers.
Atomic Heart lets you customize and craft weapons from just about anything you can find.
The developers have released critical information about the game, like how the story is a bit akin to the Black Mirror. Moreover, they mentioned that the game is set between the 30s and 60s Soviet Union. Mundfish CEO Robert Bagratuni also said that the USSR still exists in the game's reality, but in a slightly different way.
Instead of just having weapons of the era, it features a warped version of the Soviet Union, where advanced technologies like the internet, robots, and holograms already exist. Machines were mass-produced to help with agriculture and defense. However, these robots became rebellious, and you are tasked to intervene.
Overall, this game offers an intriguing plot and a diverse set of challenges.
Dying Light 2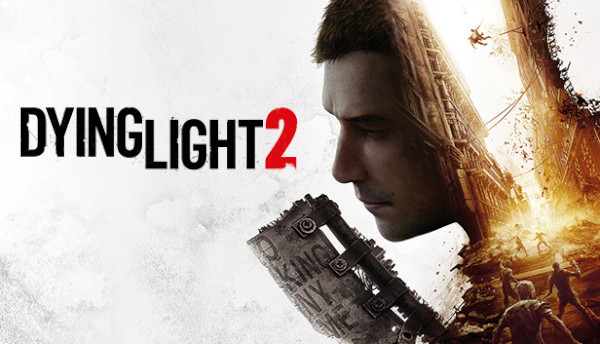 What is the Game About?
Post-apocalyptic event

Zombies

Parkour
Game Developer Techland announced a proper sequel to Dying Light, which was originally set to be released in January 2020. However, there have been some production delays.
Techland said that the delay would be used to work on the game's story. According to Lead Producer Eugen Harton, "Building this world takes time, and we want Dying Light 2 to be the evolution of what we started within the first game."
If you've seen the gameplay demo at E3 2019, there are plenty of things you'd notice, including the significantly-improved parkour mechanics.
There are seven different regions in the city made up of unique environments. Since the city is more massive, you'll be using new gadgets to traverse locations easier. You'll also find other things that will help you reach remote areas, such as a glider, pulleys, and swinging hooks.
Combat animations are also enhanced. If you cut the left arm, the left arm goes, and the same can be said for all parts of the body, adding realism to the game.
Like in the first game, you can customize weapons to your liking. There will also be environmental aspects that you can use against your enemies. According to Smektala, there will be around 50 new combos that can be applied to weapons. Techland also retained the night and day system from the first game.
There's something called Dark Zones and infected buildings that look like breeding grounds for the undead. You can infiltrate these locations for special loot but be warned because even the smallest mishap can be deadly.
As of writing, we still don't have a specific release date, but considering how delayed it already is, we'll surely hear about Dying Light 2 before 2020 ends.
Biomutant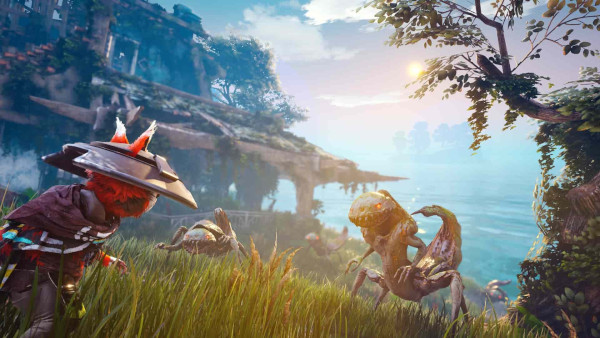 What is the Game About?
Monster-hunting mechanics

Deadly but cute mutant kitties

Action-RPG
Remember the game trailer that had cute but deadly, sword-wielding, gun-slinging, kung-fu kitties? Developed by Experiment 1010 and published by THQ Nordic, Biomutant was introduced back in 2017, and it immediately took our hearts.
This action-RPG game looked promising back in the day and was set to be released in 2019. But we're well into Q3 of 2020, and we still haven't heard from the game's developers until they released a new gameplay trailer back in June.
The gameplay trailer THQ Nordic posted on June 25, 2020, featured various weapons ranging from shurikens, nunchucks, staffs, bows, and even hooks! They even had rockets! It also featured the types of monsters and enemies you'll be fighting in the game. These monsters include golems, enormous bunnies, orcs, and more.
The monsters look like mutants that grew to enormous sizes. After all, the game takes place in a post-apocalyptic world where poisonous oil rose from the ground.
The gameplay trailer showcased different biomes, implying that you'll be exploring different regions. It also featured the game's comprehensive weapon system. Crafting weapons is possible, and you'll likely need to acquire different parts from monsters.
In terms of combat mechanics, there will be skills you can use to maximize damage potential. We also noticed the slow-down animation every time you dodge an attack.
Since Biomutant is an open-world game, you'll be exploring different places as you progress into the story. We didn't see a fast travel feature in the trailer, but it did highlight different modes of transportation, including a glider, a horse, and a train.
So, when is Biomutant coming out? The developers recently posted an update on Twitter, saying they've been working harder and more focused. The game was set to be released for the PS4, but they confirmed that it would also have versions for the PS5 and Xbox Series X.
Gods & Monsters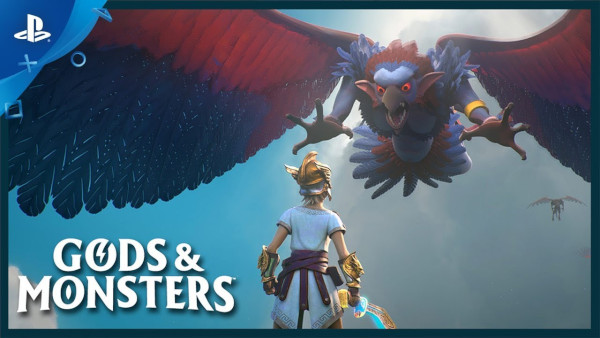 What is the Game About?
A storybook adventure

Greek monsters

Vibrant colors

Puzzles
Gods & Monsters is essentially a chibi Assassin's Creed game set in the "Isle of the Blessed," which is basically Greece. The visuals are vibrant and rich, so the monsters you'll be fighting look a little less intimidating. The game's graphics and combat animations can also be compared to The Legend of Zelda: Breath of the Wild.
The game's protagonist is not Kassandra of Sparta, though, we must say, the resemblance is substantial. You'll play as Fenyx and battle monsters like Hydras, Harpies, and Gorgons, until you defeat the deadliest mythological creature, Typhoon.
According to Creative Director Jonathan Dumont and Senior Producer Marc-Alexis Côté, they intended Gods & Monsters to be a "light and humorous story" with a "rigorous historical approach."
Based on the game trailer, you can easily compare Fenyx's movement to that of Kassandra from Assassin's Creed: Odyssey.
Since the game's setting is based on Ancient Greece, you'll venture into Mount Olympus, where 12 gods will bless you with their powers.
The game was slated to launch on February 25, 2020, but they pushed the release date back as they needed an "increase of development time."
Ultimately, the delay in production isn't bad news at all, since the game is being optimized for next-gen hardware.
Exactly when we can play this game is still unsure, but it can be as early as Holiday 2020 or Q1 of 2021.
Jett: The Far Shore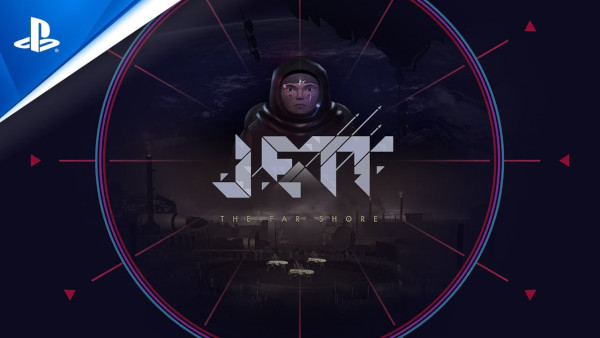 What is the Game About?
Interstellar

Mystery

Cinematic action-adventure
Are you a fan of space adventures? Superbrothers Creative Director Craig D. Adams invites you to play Jett: The Far Shore.
Many are excited about this game since the development team comprises the same people behind the critically-acclaimed Superbrothers: Sword and Sworcery.
Jett: The Far Shore is an open-world cinematic action-adventure game in which you embark on an interstellar journey to carve out the future of people haunted by oblivion. It hasn't been confirmed yet, but chances are, we'll also be part of underwater adventures based on the title and what we saw in the trailer.
Jett: The Far Shore takes you on an interstellar trip aboard the Mother Structure. You'll be traveling with Mei as you get deployed to a mythic ocean planet on the far shore of a sea of stars.
Your objective is to save the people from the brink of extinction by finding a place for them to live in or eradicating the source of an interstellar transmission called "the hymnwave."
It's also crucial that you familiarize yourself with Jett's toolset to better understand the environment.
You'll be spending most of your time on an archipelago with stellar coastlines and otherworldly elements. Note that the planet you'll be exploring also has otherworldly creatures such as kolos, massive creatures you'll never miss.
Project Awakening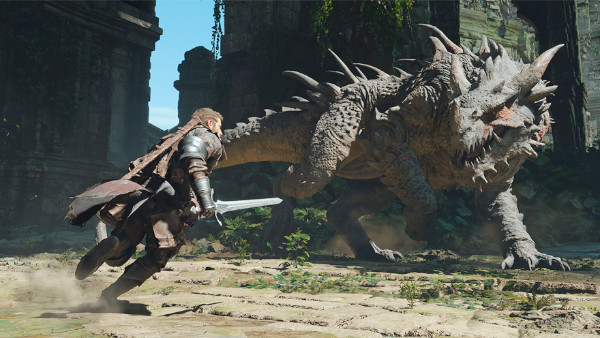 What is the Game About?
Action-adventure RPG

Stellar graphics

Incredible combat animation
Unlike most next-gen games, Project Awakening released in-game footage right out of the gates. Honestly, this approach is something developers should do more often instead of the usual cinematic trailers.
Project Awakening is an upcoming Japanese open-world game developed by Cygames. Cygames is also known for developing other games, such as Dragalia Lost and Granblue Fantasy. The game was announced in 2018, and it immediately impressed the gaming community with its exceptional in-game combat mechanics.
Project Awakening can accommodate up to 12 players, allowing you to explore a massive open-world environment with your friends.
With the upcoming release of the PS5 and Xbox Series X, we'll likely see and hear more about Project Awakening in the next few months.
The game promises a balance between gameplay and narrative. If we're to compare it with something similar, Capcom's Monster Hunter: World is the game that comes to mind.
Cygames was asked about the game's progress this year, and according to the company, it's still deciding on several factors and features, such as whether or not magic or more classes should be incorporated. Thus, it's unlikely that we'll see this on the market this year.
Plan 8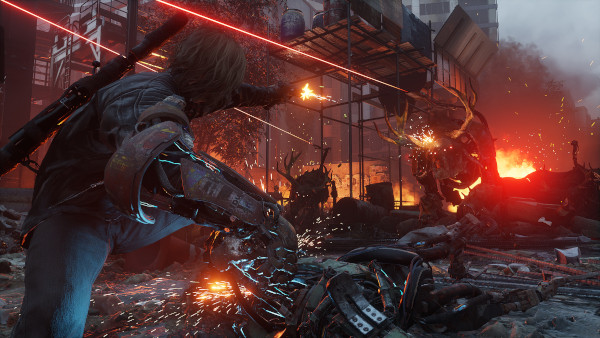 What is the Game About?
MMO Shooter

Post-apocalyptic setting

Complex exosuit abilities and potential
On the surface, Plan 8 seems like a Horizon: Zero Dawn set in the far post-apocalyptic future because of similar elements (i.e., robots and machines). But it's actually far more profound and complicated than that.
From the makers of Black Desert Online comes another massive open-world MMO shooter in Plan 8. The game is being developed by a star-studded team, including Technical Adviser Minh Le and Lead Producer Seungki Lee. Minh Lee is a co-creator of the Counter-Strike series, while Sungki Lee is the former environment art director of Black Desert Online and Black Desert Mobile.
In Plan 8, you'll be donning yourself with armors called exosuits, each featuring unique abilities and strengths. They also let you do other things, such as scaling walls and jumping high.
The game also has a comprehensive weapon modding system that allows you to customize your arsenal and exosuits based on your preferences. The parts needed to craft or enhance equipment can be found around you.
When fighting enemies, planning and synergy are vital, which is why it's imperative to know how their respective strengths and weaknesses.
Pearl Abyss hasn't disclosed a potential release date, but considering the general lack of information, it's safe to say that we'll see this game launch sometime in Q3 or Q4 in 2021.
Chorus: Rise As One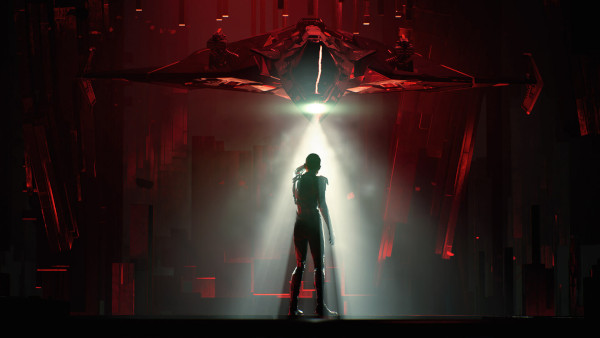 What is the Game About?
Space shooter

Massive open-world
Developed by Deep Silver FishLabs, Chorus: Rise As One promises stunning open-world gameplay with minimal loading screens.
You'll travel as Nara and start your journey through the vast universe with a trusty sentient spaceship named Forsaken. But the game is far from just strolling around the universe, as it also features a battle system that involves artillery and weaponry.
These weapons hold devastating powers and abilities that will help in your quest to free the galaxy from oppression.
Based on the trailer, Nara was created by an evil cult for personal gain. She was destined to become one of the deadliest warriors in the universe, or so her creators thought.
Unfortunately, we're not going to see this game take off this year as it's slated to be out in 2021. Expect to see more updates as early as Q4 of 2020.
Anima: Song from the Abyss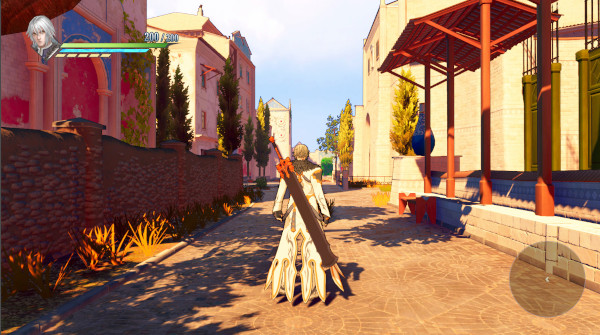 What is the Game About?
Action-packed RPG

Mystery

Fantasy
Following the multi-platform success of the Anima series, the franchise transitions to the PS5 with Anima: Song from the Abyss. Unfortunately, Developer Anima Project hasn't set a release date yet.
Song from the Abyss is set in Gaia. If you've read Anima: Beyond Fantasy, chances are you've heard about the place. The game lets you control two different characters as you explore the unknown world packed with mysteries, puzzles, and enchanting locations.
The combat system is said to be "fluid," but the developers aren't keen on providing more details, well, at least not yet. They did describe the combat system as intuitive, merging elements of RTS and RPG. We can only imagine the battle system being similar to those in the Final Fantasy games.
According to Anima Project, the game starts in an imperial zeppelin that encounters chaos when the entire crew, besides a Heaven Order knight, vanishes without a trace. Without a crew to maneuver the airship, it crashes into a strange place called the Abyss.
The knight survives the crash and meets a mysterious woman who offers him a deal, which involves freeing her from being imprisoned and finding the unknown force that destroyed the village.
Throughout the game, you'll be facing epic bosses that range from legendary monsters to huge wyrms. You can also unlock crafts and upgrade your weapons and skills as you see fit.
The game features multiple endings, and the story's conclusion depends on how you progress into the game.
Astro's Playroom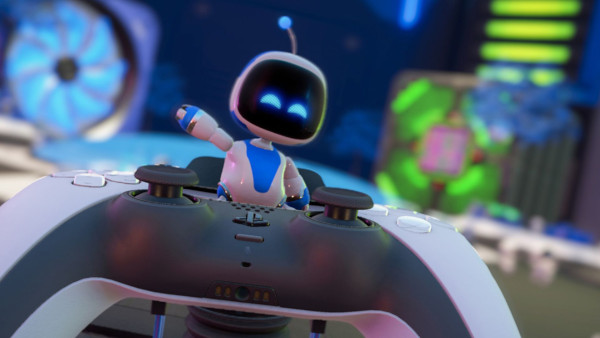 What is the Game About?
Showcases the DualSense controller's new features

Comes pre-installed in every PS5
Astro's Playroom is a sequel to Sony's most acclaimed PSVR game, Astro Bot Rescue Mission, and comes pre-installed in every PS5.
Developed by SIE Japan Studio's ASOBI Team, the game is optimized for the DualSense controller's features, including the improved haptic feedback. You should see a noticeable change in gameplay, with a degree of immersion never seen before.
You should be able to differentiate the vibration of different elements, including the wind, waves, and explosions.
Astro's Playroom incorporates the same vibe and philosophy as its predecessors– the bright colors, cute robot characters, and the general mechanics. Unfortunately, the game doesn't support PSVR, unlike its predecessors.
Overall, Astro's Playroom is an exciting game packed with plenty of things you'll want to experience yourself. And since it comes pre-installed, we recommend giving it a try before playing some of the upcoming open-world RPGs mentioned in this article.
The Pathless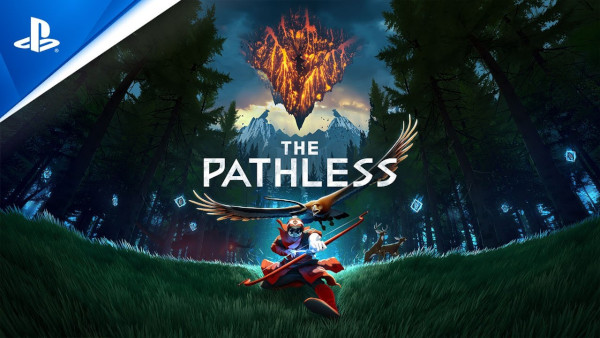 What is the Game About?
Mythic experience

Atmospheric adventure

Master archer with an eagle companion
The Pathless is among the open-world games on our list that allows you to experience the game organically. I say "organically" because you'll be exploring the world without a map.
The developers designed the game in this manner to develop a sense of immersion in the world as they play. That also means that there are no fast travels and no end game.
Apart from an eagle companion that helps you travel short distances in the air. As you glide, the eagle slowly loses altitude until you hit the ground. However, you can trigger the eagle to flap to gain a quick uplift boost. You can also use dynamic movement skills that allow you to run fast, slide, and aim at floating targets. When hit with an arrow, these targets give you a mini turbo boost when traveling. This boost also allows you to cross streams and rivers faster.
There are also crystals scattered across the world that give you boosts. These boosts range from faster travel time, sliding animations, higher flaps, and further glides.
The game is set on a cursed island with a rich landmass that stretches many kilometers. Most of the area is covered in a dense forest. Without a map, all you are left with is a trusty spirit mask that allows you to see into the spirit world. The mask acts similarly to a "heatmap" that gives off critical information, such as where you have been, distant points you haven't checked, and areas that are yet to be discovered. It also functions like a sonar ping that works best if you're at a high vantage point.
Throughout the island, there are cursed beasts that seek to knock out the crystals you've gathered to halt your progress.
BioShock 4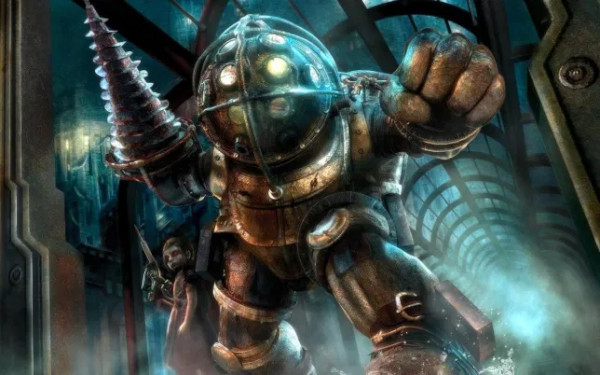 What is the Game About?
Fantastical visuals

FPS open-world
It was rumored before and is confirmed now. Back in 2019, game publisher 2K created a studio to focus solely on the development of another BioShock, but whether it's going to be called BioShock 4 or another name is still uncertain.
Very few details about the game have been disclosed, so many are wondering and speculating.
With the next-gen hardware, Bioshock 4is expected to perform outstandingly. Unfortunately, it's too early to come up with an estimated release date.
The new studio, Cloud Chamber, is led by Kelley Gilmore. According to 2K, it has "a collective of storytellers eager to push the frontlines of interactive entertainment by making unique, entertaining, and thoughtful experiences that engage the world." In terms of gameplay, 2K revealed that they couldn't wait to see where the studio takes its "powerful narrative and iconic, first-person shooter gameplay."
Reportedly, the game has been in development since 2015 under the codename Parkside. However, sometime in 2016, the game was delayed and resumed development a year later.
Story-wise, it's going to be hard to speculate, mainly since how BioShock Infinite's final DLC, Burial at Sea, wrapped up some loose ends. However, the infinite lighthouse likely has something to do with BioShock 4 since it leads to alternate worlds in Infinite's Sea of Doors. With that in mind, we might see an entirely new set of characters from another world.
GhostWire: Tokyo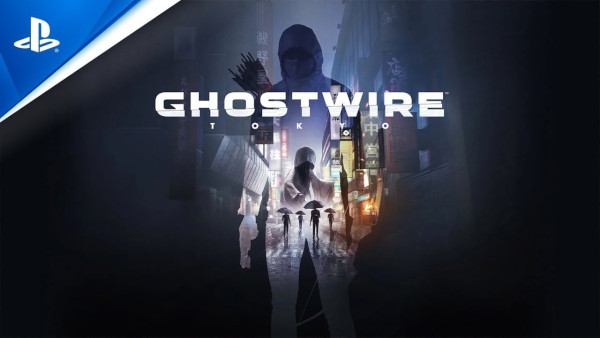 What is the Game About?
New IP

Action thriller

Mystery
During Bethesda's E3 2019 press conference, they featured two brand new IPs, including GhostWire: Tokyo. Since it was announced, plenty of information about the game has been divulged, especially in the trailer.
Tango Gameworks, the studio behind GhostWire: Tokyo, was founded by Capcom veteran Shinji Mikami in 2010. It is the same studio behind The Evil Within franchise. Mikamo was also one of the people who worked on Resident Evil, so you know this game will be worth trying.
The game is set in Tokyo and revolves around the sudden disappearance of 99% of the population. All that's left behind are their clothes, as a result of what seems like a rupture.
Don't worry, though, pets are still alive, and the game allows you to pet them to ease the tension. As the evil forces multiply by the minute, you must track down and get to the bottom of the unexplained event. The trailer shows that you have spectral powers that you can use to take down the darkness lurking around the city.
As you progress, you'll also encounter Visitors, a mysterious group that wears Hannya masks. What it intends to do or what its role is in the story is something we'll have to know for ourselves.
Just to be clear, Ghostwire: Tokyo isn't a survival-horror game like The Evil Within. However, it has the same terrifying elements, including jump scares.
In Ghostwire: Tokyo, you battle evil ghosts and spirits with specific traits you can take advantage of. So far, we know of three spirits you'll encounter, namely Kuchisake, Shiromuku, and Amewarashi.
GhostWire: Tokyo is also announced as a timed PS5 exclusive, so Xbox users will have to wait a while longer before they can get their hands on this game.
Horizon: Forbidden West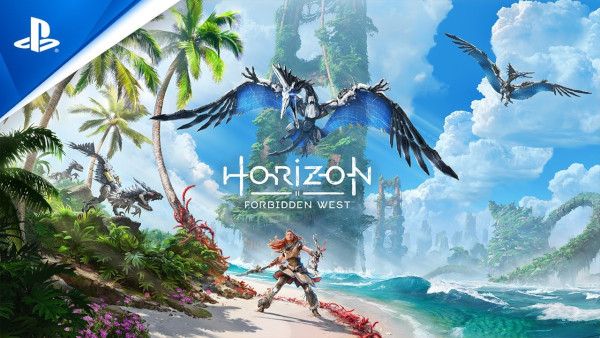 What is the Game About?
Action RPG

Post-apocalyptic 31st century

Sci-Fi open-world game

New machines and threats
Horizon Forbidden West is the much-anticipated sequel to the critically-acclaimed Horizon Zero Dawn. Set in a post-apocalyptic world, spanning California, Utah, and Nevada, you'll be facing new threats and machines to overcome.
It's only been three years since developer Guerilla Games released the original game on the PS4, and with the PS5 confirmed to launch on November 20, 2020, a sequel was immediately teased.
Forbidden West will have the same mechanics as the original, but it comes with new features that make use of the new console's hardware. There will also be new biomes and a unique underwater adventure.
The announcement trailer shows Aloy as she ventures into an unexplored frontier where people live in tribes as enormous mechanical lifeforms take over the top of the food chain. She is sent on a quest to find the source of the mysterious and deadly plague.
Apart from Aloy saying, "it's been 1000 years since the Old Ones fell," the trailer doesn't reveal much about the storyline. However, we can definitely tell that she hasn't aged much, so it's safe to say that the game takes place shortly after Zero Dawn.
The new setting is overrun by red vines that cause plants and animals to sicken and die. What caused these creepers to take over hundreds of kilometers of the area is something we'll have to discover ourselves.
Open World Games from PS4 Coming Over to PS5
Grand Theft Auto V: Expanded and Enhanced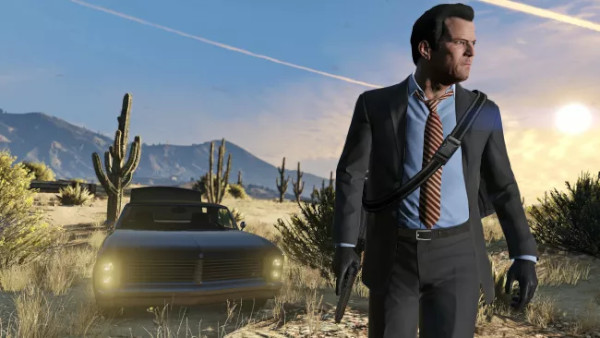 What is the Game About?
Action-adventure

Single-player and multiplayer

Award-winning game
Grand Theft Auto III, Grand Theft Auto: Vice City, and Grand Theft Auto: San Andreas were all released during the PlayStation 2 era. This time around, Grand Theft Auto V will be on its third console generation when the PS5 arrives on November 20.
It has been seven years since GTA V was released, and it has sold over 130 million copies worldwide. Because the quality and the components that make up the game are still lucrative for Rockstar Games and Take-Two Interactive, it makes sense that they want to carry it over to the next generation of consoles.
But precisely what can we expect from GTA V: Expanded and Enhanced? Improved graphics, ray tracing support, and a more immersive experience are among the few.
Unfortunately, according to Rockstar, some of the future updates, including online multiplayer content, won't be supported on current-gen consoles.
The move to the next-gen consoles will require the development team to do more ambitious stuff, and the player base has been clamoring for faster matchmaking and loading screens.
GTA V will reportedly stick with the current engine until sometime in the second half of 2021. It was also confirmed that Rockstar would release a separate standalone edition of GTA Online at around the same time. This move only led us to speculate that they will focus on the multiplayer component of the game.
If you're playing GTA V on the PS4, then you're in for a treat as you're entitled to get $1 million in monthly in-game credits until the PS5 version launches. People who purchase the PS5 console will also have three months to claim GTA V for free after the release.
With the powerful hardware in next-gen consoles, the game should achieve 60 fps with relative ease.
Meanwhile, Rockstar has been relatively mum about GTA VI. Since Red Dead Redemption 2 was recently released, it's unrealistic to expect a new GTA under development.
Wrapping Up
There you have it! All the open-world games we know so far that will be available and coming over to the PS5. There are plenty still in production, and we'll add more as soon as new titles come out or when released dates are confirmed. If you think we missed anything, please tell us in the comment section, and we'll make sure to have it included on the list.
Which games are you most excited about? Talk to us in the comments section! Personally, I'm a huge fan of the Assassin's Creed series, so I can't wait to get my hands on Assassin's Creed Valhalla.