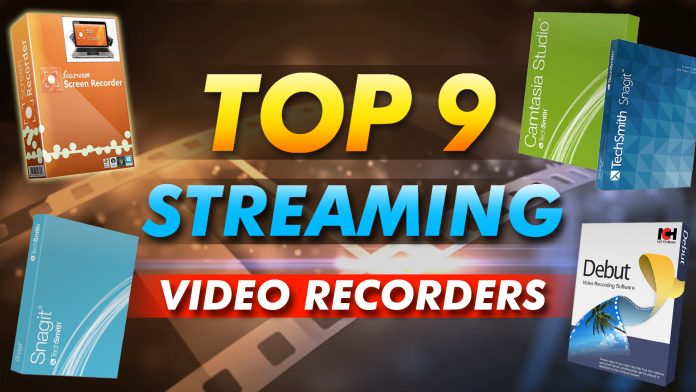 Screen capture and screen recorder software allow you to grab a photo or video for future use. These are critical for streamers, YouTubers, and gamers. With their practicality, these are also useful for education, business, and work.
| Preview | Product | Platforms | Price |
| --- | --- | --- | --- |
| | Camtasia | Windows, Mac | |
| | Debut Video Capture | Windows, Mac | |
| |  Icecream Screen Recorder PRO | Windows, Mac, Android | |
| | Pinnacle Studio 23 Ultimate | Windows | |
| | Snagit | Windows, Mac | |
| | Movavi Screen Recorder 11 | Windows, Mac | |
| | CyberLink Screen Recorder 4 Deluxe | Windows | |
| | Corel VideoStudio Ultimate 2020 | Windows | |
| | OBS Studio | Windows, Mac, Linux | |
For instance, if you're a professor, you can record your screen to create a full-fledged lecture video for your students. Gamers can also capture their live streams so they can upload them to YouTube later on.
The possibilities of streaming video recorders are endless. That's why we've come up with a list of nine of the best to help you choose the best one for you. Let's dig into these so you can start recording right away!
The Best Streaming Video Recorders
8) Camtasia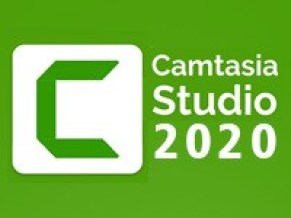 Facts:
Available on: Windows, Mac
Developer: TechSmith
Camtasia is an all-in-one package that features a screen recorder and a video editor. The software was created by Michigan-based software company TechSmith and has been around for more than 15 years. It is one of the most popular screen recorders and frankly, it's my favorite.
This oh-so-famous screen recorder has a lot of features, including screen and camera recording, effects, annotations, cursor effects, zoom and pan camera, scene transitions, and a variety of canvas dimensions.
Recording with the tool can be managed through its Recording Toolbar, which is displayed once you click the record button. Simply choose the area you want to capture with full-screen recording possible then select the recording inputs you like, such as camera, system audio, or microphone.
Annotations allow for straightforward creation of video tutorials, making them easy to follow. These are divided into different categories, including callouts, keystroke callouts, shapes, arrows and lines, highlight or blur, and sketch motion.
As a video-editing tool, Camtasia offers a lot of text, audio, and video effects. These can be dropped onto the timeline easily. The effects can be used to enhance your content, making them more appealing to viewers.
Four different cursor effects ensure maximum visibility of your cursor. This can come in handy when recording screencasts. Plus, the tool provides scene transitions that can be added at the beginning or end of clips to make them look even better.
Canvas dimensions can be chosen and the options include 4K UHD, 1080p HD, 720p HD, "Instagram-ready," and "FB-optimized." Custom video dimensions are available too. There are alsoframe rates, such as 25 FPS, 30 FPS, 50 FPS, and 60 FPS. Last but not the least, the tool has a variety of file formatting options when exporting the content. These include MP4, AVI, GIF, WMV, and M4A.
7) Debut Video Capture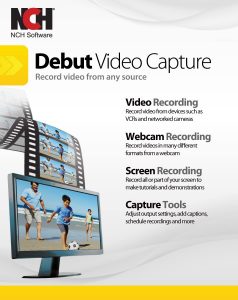 Facts:
Available On: Windows, Mac
Developer: NCH Software
Debut Video Capture is a video recording tool that's very easy to use and offers a massive number of features not available in others. The thing that captured our interest the most is it's free for personal or non-commercial purposes.
Capturing video with Debut Video Capture can be done in several ways. You can record your screen while streaming YouTube or presenting PowerPoint slides. Grabbing footage from your webcam or a network IP camera is possible too.
Input devices, such as DVD players and Blu-ray players, can be recorded using Debut Video Capture, giving you a huge array of options to choose from. But we're not saying you should violate copyright laws. We're just telling you the capabilities of this tool.
Aside from capturing videos, you can record audio too! Your laptop's internal mic or an external one can be set as the source of the audio input. You can use the speakers as the source of the audio if you want to record it while streaming on your computer. Accentuating clicks is done by recording your mouse pointer and the actions made using it.
Aside from video capture and multiple recording options, the tool provides schedule recording―a feature not available in other similar tools. It can be accessed through the main part of the interface. Using scheduled recordings, you can instantly make a file name and select an audio and video source. Choosing the time for the beginning and the end can be done after using the source settings.
Programmable hotkeys are available with Debut Video Capture, letting youset up shortcuts to start or stop recordings, to capture an area of your screen, to encode, and to choose your desired output format.
One major drawback with Debut Video Capture is its lack of editing features. The other is how its user interface (UI) looks outdated and unappealing. But, overall, the tool is one of the best streaming video recorder for recording multimedia.
6) Icecream Screen Recorder PRO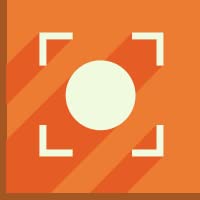 Facts:
Available On: Windows, Mac, and Android
Developer: Icecream Apps
Icecream Screen Recorder PRO has a cutesy name, but it packs a powerful punch as a streaming video recorder. This all-in-one tool can help you record your screen and capture screenshots easily. It's intuitive and has plenty of features, ensuring a great recording experience.
First, you can add elements to your videos and screenshots, including graphics, texts, and custom lines. Dimension presets are available for recording (e.g. Full Screen Mode). You can also select a customized area to record or work with.
Probably the highlight of Icecream Screen Recorder PRO is its ability to upload screenshots to its server, providing you a URL for embedding or sharing your images.
Like Debut Video Capture, Icecream Screen Recorder PRO offers scheduled screen recording. It also lets you pause and resume recording at any point in time, making it convenient for you to immediately prepare your videos. You can also adjust the size of the webcam area as you record it while capturing the screen.
Icecream Screen Recorder PRO's advanced settings include disabling audio devices or selecting a specific audio source. The tool also lets you choose the language of the UI, which is great for those who aren't fluent in English.
Another great feature would be the setup of hotkeys for better and faster recording. If you don't want your video to get stolen, a watermark can be placed on the recorded video with opacity that can be modified to your liking.
The output formats for screenshots include JPEG or PNG. The output formats for videos include WEBM, MKV, and MP4. Recording quality can be set before the actual process of capturing the screen or webcam.
5) Pinnacle Studio 23 Ultimate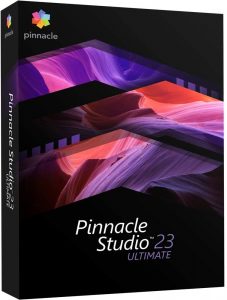 Facts:
Available On: Windows
Developer: Pinnacle System
Essentially, Pinnacle Studio 23 Ultimate is a near-professional video editing software with a built-in screen recording tool. It lets you record your screen, webcam, system audio, and microphone with a few simple clicks. With its Multicam Editing feature, you can also combine footage from a maximum of six devices.
Pinnacle Studio 23 Ultimate boasts of pro tools and intuitive controls, but it can be used by amateurs and professional video editors. Aside from screen recording, its capabilities include motion tracking, stop-motion video, multicam editing, and text and video masking.
Amazingly, the tool has a high rendering speed, which is probably the reason why it will eat up a lot of your computer's memory and processing power! Easy editing of videos in batch mode is possible with the tool, which is great if you're working with multiple content since it's an excellent time-saving feature.
The tools innovative video masks offer a wide variety of features. These range from face blurring, to basic video enhancement, to removal of unnecessary elements. Cloning objects, customizing transitions and effects), and creating multiple overlay effects can be done using the tool too.
Thanks to the tool's Clip Nesting, your video editing process is streamlined, letting you easily navigate different parts of your projects. It has multiple advantages, such as placing things in proper order within the timeline, improving the ability to manage details, and enhancing the efficiency of using effects and filters.
For Pinnacle Studio 23 Ultimate to work smoothly, your hardware must meet all of the system requirements on its website or product package. If your desktop or laptop doesn't meet the minimum system requirements, the tool won't start. Sometimes, it won't even install! But, aside from it consuming a lot of your processor's power, this is the only drawback we have with the tool..
4) Snagit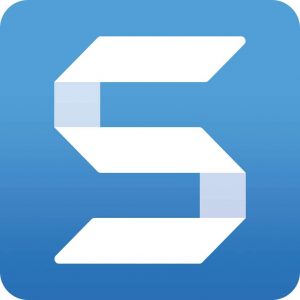 Facts:
Available On: Windows, Mac
Developer: TechSmith
TechSmith has developed one of the best streaming video recorder in the form of Snagit. The latest 2020 version added new tools and improved on the existing features of its predecessors. Its interface is vastly streamlined for faster and better work performance. Aside from Camtasia, Snagit is one of my go-to tools because of its ease of use and power.
Snagit's four features are Simplify, Combine Images, Stamp Search and Browsing, and Favorites Tool. These are great tools that will make your project easier to create and manipulate.
Ever since Version 11, the tool has adopted the MP4 format, making recording easier than ever. Plus, it has the option that allows you to jump between the webcam and the screen, which can come in handy if you're creating online presentations.
Captured videos can be previewed through Snagit's video editor. It also lets you capture individual frames and remove unwanted sections. Your recorded video can be shared on Dropbox, Google Drive, FTP, YouTube, Screencast.com, Camtasia, and TechSmith Relay. Still images can be shared on more platforms, such as the Clipboard, Excel, Email, PowerPoint, and Word.
Snagit continues to reign as one of the best screen capture tools because of its powerful and versatile features. It's definitely worth using and mastering since it can provide you with the necessary features of any streaming video recorder tool.
3) Movavi Screen Recorder 11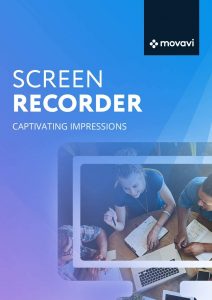 Facts:
Available On: Windows, Mac
Developer: Movavi
Movavi Screen Recorder 11 is a very handy and solid streaming video recorder. It has video editing capabilities that will be very convenient for users. It can be used to create video tutorials or record streaming videos right on your computer.
Recording audio with your mic is another capability of the tool. Aside from that, other audio sources you can use include the system's input. Your webcam can also be recorded while the screen is being captured.
The video editor allows users to add different videos to a single project. Music and other audio racks can be placed to enhance the final output.
Movavi Screen Recorder 11 is best for gaming, streaming, and even for recording business meetings. It lets you add filters and effects to adjust and improve your videos. Publishing directly to YouTube is possible from the application itself.
Recording is very easy with the tool's intuitive, comprehensible interface. After capturing your desired video on the screen, you can edit it with the tool's built-in features. You can save and export the video to your local drive in popular formats, such as MOV, AVI, and MP4.
Movavi Screen Recorder 11 new features include uploading and sharing videos on WhatsApp, Skype, or Telegram. Cloud sharing options are available too. Delayed recording through the scheduler is also available, where you can use a timer to capture the screen at a later point in time.
2) CyberLink Screen Recorder 4 Deluxe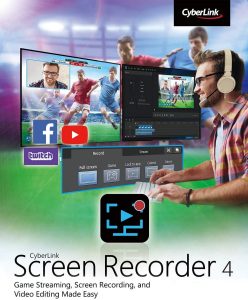 Facts:
Available On: Windows
Developer: CyberLink
CyberLink is a Taiwanese software development company that specializes in different types of tools for users. They have recently released CyberLink Screen Recorder 4 Deluxe as an all-in-one screen recording software for streaming, recording, and editing gameplay. Their main target market are people who make a living streaming.
The new version of their screen recorder has support for chroma key, multistreaming, and customized overlay effects. It enables vloggers, gamers, and business users to expand their consumer base or viewer reach through a feature that allows simultaneous streaming to different online platforms. These can be done with the additional capability of adding fun and dynamic events to live streams.
Since streaming on a solo platform can be limiting, CyberLink Screen Recorder 4 Deluxe lets gamers, businesses, and vloggers stream on a maximum of five different platforms in real-time. Broadcasting on YouTube, Facebook, Twitch, and two custom RTMP servers is allowed by the tool. Thus, streamers can gain a wider audience through a single live video stream.
Streamers can enhance brand awareness by adding video, photo, or graphical overlays to their recordings and live streams using the tool. Its overlay feature provides them with more opportunities to monetize streams and promote their own brand through sponsorships and paid promotions. Your plain background can also be customized with the tool's Chroma key engine.
Recording while streaming is made possible with CyberLink Screen Recorder 4 Deluxe. You can integrate your webcam during live streams to share more than just gameplay. Microphone audio can be streamed too.
You don't have to spend hours figuring out how to edit your footage with CyberLink Screen Recorder 4 Deluxe as it comes with easy-to-use editing tools. These let you add titles and transitions, trim your videos, and place audio tracks. Commercial users can use the desktop recording and video editing solution for online learning courses and business presentations.
1) Corel VideoStudio Ultimate 2020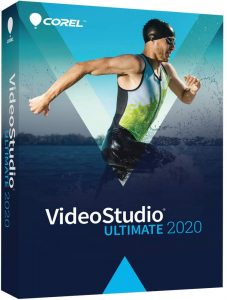 Facts:
Available On: Windows
Developer: Corel
Corel VideoStudio Ultimate 2020 has all the basic editing features you need to enhance your videos. You can import, cut, and paste video clips using it. Adding overlays, audio, captions, text (including 3D text), and effects can also be done with it.
Dragging clips to the timeline and making cuts are easy using Corel VideoStudio Ultimate 2020. Repositioning and scaling videos, panning, and zooming are all effortless. Besides the basics, the tool gives you the option to adjust color levels. Loads of filters are available to modify the appearance of your videos. These can be used through simple drag-and-drop.
Transitions are made smooth through various options in the tool. Audio tracks can be added to your video clips and volume levels can be adjusted without a flinch. These are just some of the features of the tool and we're impressed by the loads of things you can do with it.
In terms of design, the tool's UI is professional-looking. It might look complicated at first, but the buttons and the options are laid out perfectly. Customizing your work layout is possible in that you can move windows to other monitors if you want to.
Even though Corel VideoStudio Ultimate 2020 is more of a video editing tool, it has great streaming screen recording capabilities. They're very easy to use. If you get stuck, you can get help from VideoStudio Tutorials and the community forum. You can also get support via email, chat, or phone which we find very helpful in case you get into issues.
The support the tool provides for file formats and resolution is massive. There are loads of input and output formats available. Plus, you can produce videos and export them straight to Vimeo, YouTube, or Flickr.
The verdict? Corel VideoStudio Ultimate 2020 looks amazing and allows you to easily edit videos. It has a lot of features and extra capabilities that will help you modify and enhance your multimedia content.
But we did experience technical issues and crashing with it. Good thing these can be worked out easily. If you're patient enough, you'll love this video-editing-slash-screen-capture tool because it delivers great results.
The Best Free Streaming Video Recorder: OBS Studio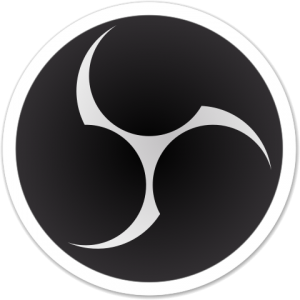 Facts:
Available On: Windows, Mac, Linux
Developer: Open-Source Project
If you're a streamer or if you constantly capture your screen for tutorials, you may have heard of OBS Studio. This is a free streaming video recorder that is loved by a lot of users around the world.
It's not only for amateurs but for professional users as well. This popular open-source solution for recording gameplay allows you to stream to platforms such as Twitch and YouTube. It's jam-packed with a lot of features and settings and offers users amazing.
OBS Studio works best if you own a multi-screen setup. You can play your game on one monitor while keeping a close eye on the tool on the other. The great thing about it is it isn't power-hungry as compared to other similar tools out there.
Recording is very easy with this tool as the process is fairly straightforward. You choose the input options and then click "Start Recording." That's it!
The only drawback we can find with OBS Studio is its complicated interface. It doesn't go well with beginners. But once you get the hang of it, you'll enjoy streaming and recording videos with this tool.
Recap: 9 of The Best Streaming Video Recorders
9) Camtasia
8) Debut Video Capture
7) Icecream Screen Recorder PRO
6) Pinnacle Studio 23 Ultimate
5) Snagit
4) Movavi Screen Recorder 11
3) CyberLink Screen Recorder 4 Deluxe
2) Corel VideoStudio Ultimate 2020
1) OBS Studio
If you're a gamer or a streamer, you'll definitely benefit from using the best streaming video recorder we've listed here. Most of these are paid options that go the extra mile when it comes to features.
But if you're on a tight budget and just starting out, we recommend you check out OBS Studio. This is an open-source solution for streamers and gamers.
When going for extra features, such as video editing capabilities and multi-platform streaming, the paid options are better. However, you still need to assess your needs and budget requirements to make sure you're not paying more than what's necessary for your business, work, or personal needs.