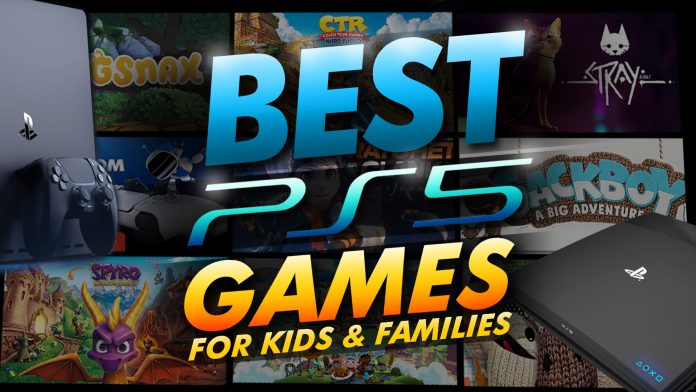 The upcoming PlayStation 5 will have kids and parents waiting and jumping for joy. Fortunately, the next-gen gaming console doesn't cater to adults alone. Developers made sure to create kid-friendly games that everyone can enjoy.
Luckily, you don't have to go through ESRB and score through various titles just to check out which games are appropriate for kids. We've taken the liberty to find the best PS5 titles perfect for kids and families. Check it out below!
| Preview | Product | Release Date | Price |
| --- | --- | --- | --- |
| | Astro's Playroom | Late 2020 | |
| | Stray | 2021 | |
| | Bugsnax | December 2020 | |
| | Overcooked! All You Can Eat | Late 2020 | |
| | Kena: Bridge Of Spirits | Late 2020 | |
| | Temtem | 2021 | |
| | Ratchet & Clank: Rift Apart | Early 2021 | |
| | Sackboy: A Big Adventure | TBA | |
| | FIFA 21 | October 2020 | |
| | Minecraft Playstation 4 Edition | May 2009 | |
| | LittleBigPlanet 3 | November 2014 | |
| | Crash Team Racing: Nitro-Fueled | June 2019 | |
| | Rocket League Collector's Edition | July 2015 | |
| | Rayman Legends | August 2013 | |
| | Spyro: Reignited Trilogy | November 2018 | |
| | LEGO Marvel's The Avengers | January 2016 | |
| | Gravel | February 2018 | |
| | Overcooked! 2 | August 2018 | |
The Best PS5 Games For Kids And Families: Upcoming Titles To Watch Out For!
1. Astro's Playroom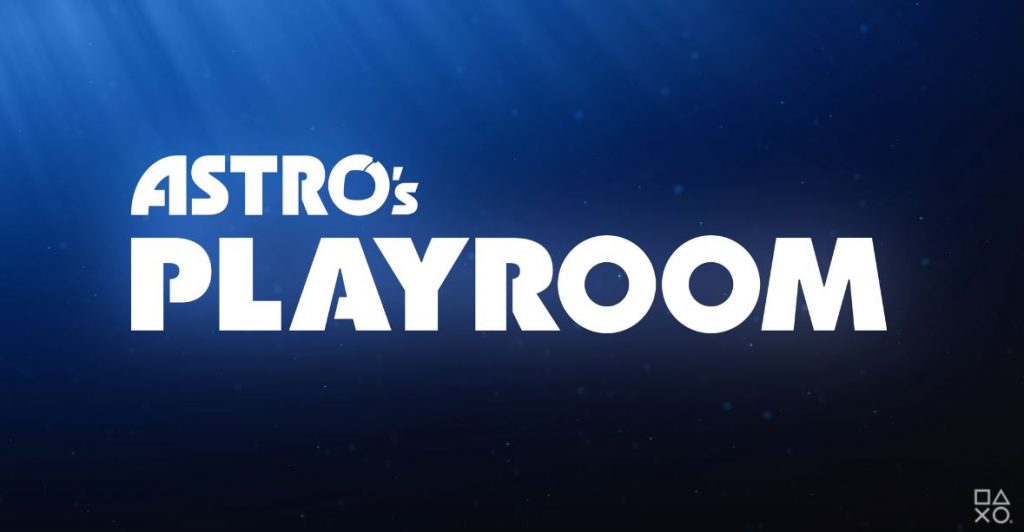 Fast Facts:
Release Date: Late 2020
Developers: SIE Japan Studio, Team ASOBI!
Publishers: SIE Japan Studio, Sony Interactive Entertainment
Say hello to cutesy robotic characters with Astro's Playroom. This 3D platformer is the sequel to Astro Bot Rescue Mission and will be installed by default in all PS5 consoles coming this Holiday 2020.
Once you watch the trailer, you'll notice that it incorporates a lot of its predecessor's design. Characters are futuristic-looking robots living in a modern-looking environment that seems to be the norm after hundreds of years.
Astro's Playroom wil tap into the new capabilities of the DualSense controller. This probably means the game will take advantage of spatial audio and haptic feedback. The latter will give you a more immersive gaming experience but we aren't sure as to how this will play out yet. As seen in a few snippets, the gameplay will focus on a lot of jumping and running around a futuristic environment.
Since Astro Bot Rescue Mission is a PSVR game, a lot of people are wondering if this title will support it. As of the moment, there's no confirmation if this is the case. However, we still know that it's a fun-looking game for both kids and parents.
2. Stray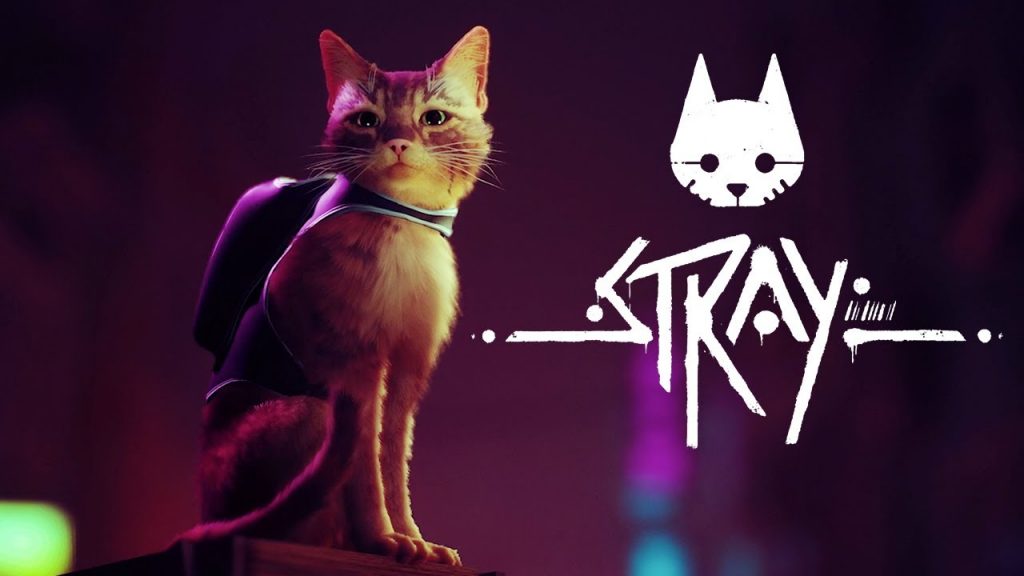 Fast Facts:
Release Date: 2021
Developer: BlueTwelve Studio
Publisher: Annapurna Interactive
To all the cat lovers out there, this is the game you've been waiting for! You'll play as a lost stray animal in a city filled with robots. Stray seems to be set in a gloomy environment where humans are extinct and robots have taken over.
As this cute little fellow, you'll be in charge of solving the mysteries. The unique gameplay allows you to traverse the world as a beloved feline who can climb through rooftops or sneak under cars. It's a different mechanic of exploring your surroundings and you'll definitely have another way of looking at things.
According to the developers, the city is inspired by Kowloon Walled City found in Hong Kong. With all the drapes hanging around, it's a great playground for a cat indeed. Another inspiration for the game are the actual cats of Koola, BlueTwelve's co-director.
You can go through the entire city without getting noticed by its inhabitants. Or, the stray can meow at the robots endlessly to get their attention. If you're a cat mom (or dad), you know that "meowing" is your loved ones technique to get you to do something for them. Aside from exploration, puzzle-solving will be included in Stray's gameplay. Fast-paced action will be added into it as well.
Overall, Stray is a great option for all cat-loving gamers around the globe. The game is still in its development phase and will be released by 2021. The creators promise to "work hard" to provide the "best possible feline experience" to its fans.
3. Bugsnax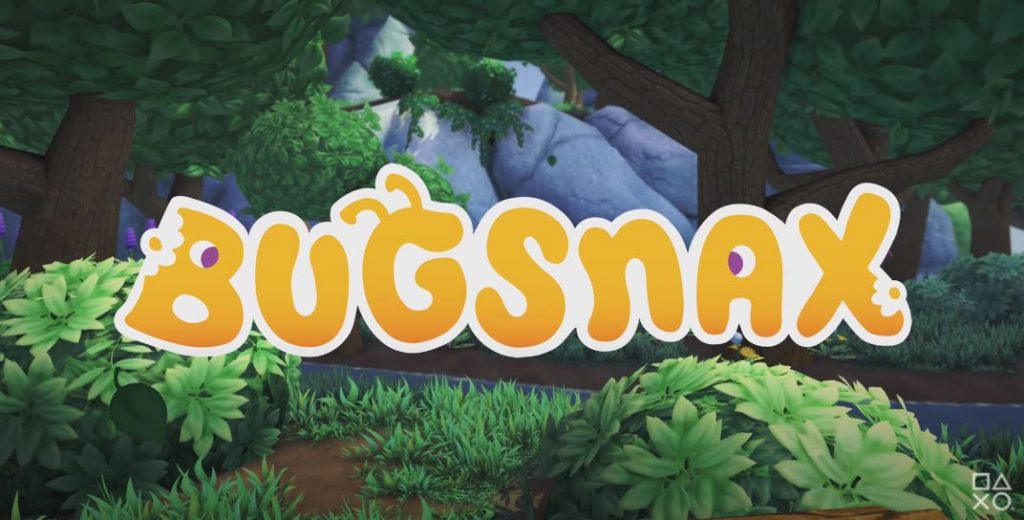 Fast Facts:
Release Date: December 2020
Developer: Young Horses
Publisher: Young Horses
Bugsnax is another kid-friendly PS5 game that will be released by Holiday 2020. Available platforms for the title include PC, PS4, and PS5. As of the moment, the price of the game isn't confirmed, though we hope we'll know more as the release is coming soon. The developers made sure that "accessibility" is a priority during its development.
The title is known as Bugsnax because the bodies of the insects in the game are made of food. Plus, eating these bugs seem to turn your body into different types of food. Its story is centered around a strange location named Snaktooth Island.
As a player, you'll be a journalist invited to this mysterious place by Elizabert Megafig. You're there to document the discoveries regarding bugsnax. Once you arrive at Snaktooth Island, Elizabert becomes missing and her crew will be stranded. The game will be spent on finding her while discovering and studying bugs. You have to figure out how eating these insects will change your body.
The tone for this first-person adventure game is set to be made for all ages. It's inspired by different elements such as Ape Escape, Viva Pinata, Dark Cloud, and Pokemon Snap. Plus, Bugsnax supports the haptic feedback system of the PS5's controller where Tibitoski, the president of Young Horses, says that running around different terrains will feel "cool and weird."
With all that being said, Bugsnax is a game with cartoonish visuals that highlight cute, weird characters. It's safe to say that the concept is unique and quite childish, but it's probably what the developers actually want us to think and feel.
4. Overcooked! All You Can Eat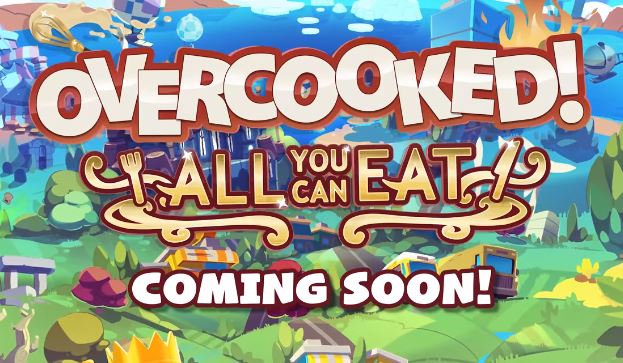 Fast Facts:
Release Date: Late 2020
Developer: Ghost Town Games
Publisher: Team17
Overcooked! All You Can Eat is an improved version of the past two Overcooked games coupled with downloadable content (DLC). Everything has been remastered for PS5 and Xbox Series X. This means you can play the game at 4K resolution and 60 frames per second (FPS). This, in turn, will lead to a better gaming session for kids and their parents.
New, additional content includes extra chefs, levels, trophies, and character skins giving you what they call the "ultimate culinary experience." Loading times have been improved for longer playing sessions.
Overcooked! All You Can Eat's cross-platform multiplayer is thrown into the mix so you can enjoy the game with your friends. Plus, voice chat is supported to talk about your strategies (or whatever happened at the party last week) while playing.
According to the developer, there will be an Assist Mode which provides various options for a less complicated gameplay. These include lengthier round timeouts, slower recipe timeouts, and the ability to skip levels. Oh, and did we forget that it's made accessible with dyslexia-friendly text and options for color blind players?
We believe that it'll be a great game for both kids and adults. You'll experience Overcooked in a whole new, immersive way. The improved visuals, faster loading times, and added features will have you hooked on your stove for hours!
5. Kena: Bridge Of Spirits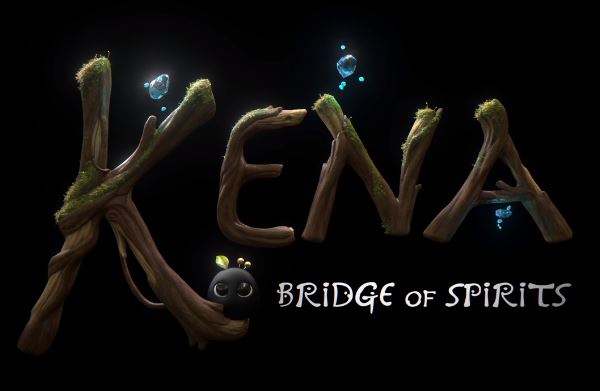 Fast Facts:
Release Date: Late 2020
Developer: Ember Lab
Publisher: Ember Lab
Kena: Bridge Of Spirits is an action-adventure game to be released in late 2020. It'll be available in PS5, PS4, and Microsoft Windows platforms. This game is story driven fusing both exploration and fast-paced combat into the mix.
You'll play as Kena, a young Spirit Guide who goes to an abandoned village to locate a sacred shrine. As you traverse through the game, you'll find yourself growing a team of companions called the Rot. Enhancing these spirits' abilities will enable you to manipulate your environment. And, of course, it'll give you the power you need to fight against your enemies.
According to Epic Games, there are three main features of Kena: Bridge Of Spirits. You can build your team by collecting Rot allowing you to gain abilities. The second feature involves exploring the forgotten village and restoring it to its former glory. Since spirits have been corrupted, you will experience fast-paced combat, thus fighting against them.
This game is designed to utilize the full capabilities of the DualSense controller including PS5's hardware. The world is very charming adding to the immersive experience envisioned by the developers for gamers.
Ember Lab created Kena: Bridge Of Spirits as a passion project hoping to gain the hearts of players around the world. It's one game to look forward to as PS5 is released this late 2020. We're excited about the cute little creatures (Rot) following Kena and we think you are too. Plus, we think Kena is a great character that will be a good role model for your kids.
6. Temtem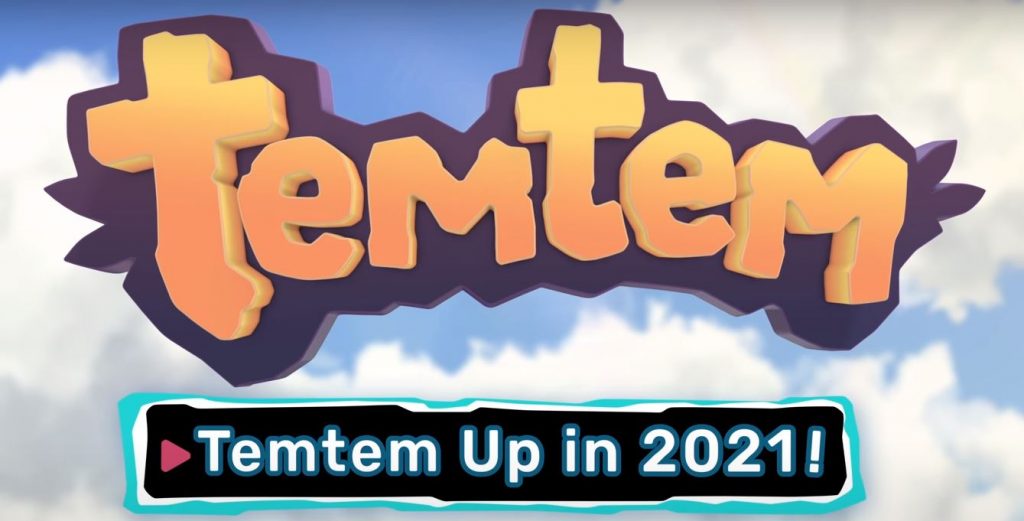 Fast Facts:
Release Date: 2021
Developer: Crema
Publisher: Humble Bundle
Temtem was first released for Windows PC but will be available in consoles this 2021. It's a massive multiplayer online (MMO) game similar to Pokemon. You collect monsters as you traverse around a vast world.
If you're a fan of Pokemon, this game will give you more difficult challenges. Temtem's first launch was filled with a lot of issues, but it has improved a lot over time. These updates include more "pals" to be collected, clubs run by players, and new locations, among others. Plus, the creators promised to bring more developments in the future.
We believe that a lot of these new features will be available in the PS5 release of Temtem. The developers know they have to adapt to the next generation. They described Sony and its gaming console as the "perfect fit" where they aim to maximize the capabilities of the PS5.
This MMO allows you to go with your squad and explore a vast environment spanning different terrains. You can catch different Temtems, battle other players, and even customize your own house.
If you check out Temtem on Steam, they hold a score of nine out of ten for over 25000 reviews. That means this game is sure to capture the hearts of many. And because it'll take advantage of the features of the next-gen PS5, it will definitely bring out the joy in both kids and adults.
7. Ratchet & Clank: Rift Apart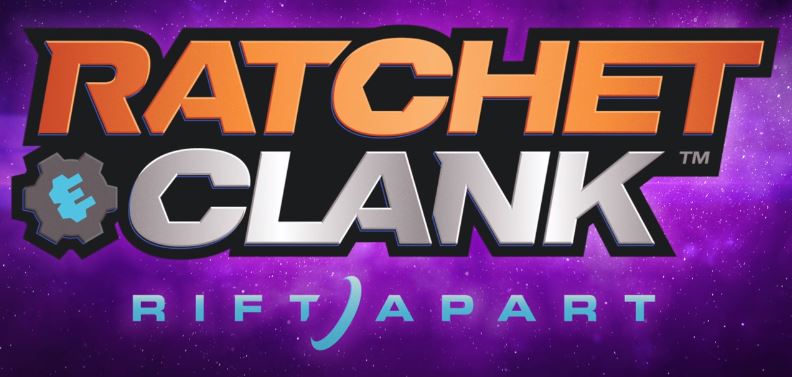 Fast Facts:
Release Date: Early 2021
Developer: Insomniac Games
Publisher: Sony Interactive Entertainment
Ratchet & Clank: Rift Apart is the new adventure of the popular duo. Currently, it doesn't have an exact release date but the developer announced that it'll possibly be available near PS5's launch date.
When you watch the trailer, you'll notice that Ratchet and Clank returned to the game's famous city, Megapolis. It's also apparent that Rift Apart involves the duo going through different dimensions until they find a chaotic world run by Dr. Nefarious.
The story continues after that of Ratchet & Clank: Into The Nexus but is promised to be a standalone game. It will still make sense even if you didn't play its predecessors. You'll surely have fun platforming, jumping, and strafe shooting.
Unfortunately, Ratchet & Clank: Rift Apart won't be available for PS4 consoles. Luckily, you can play it on PS5 at 60 FPS and even a 4K resolution. As stated previously, the game doesn't have an exact release date, but it's rumored to go out this late 2020 or early 2021.
8. Sackboy: A Big Adventure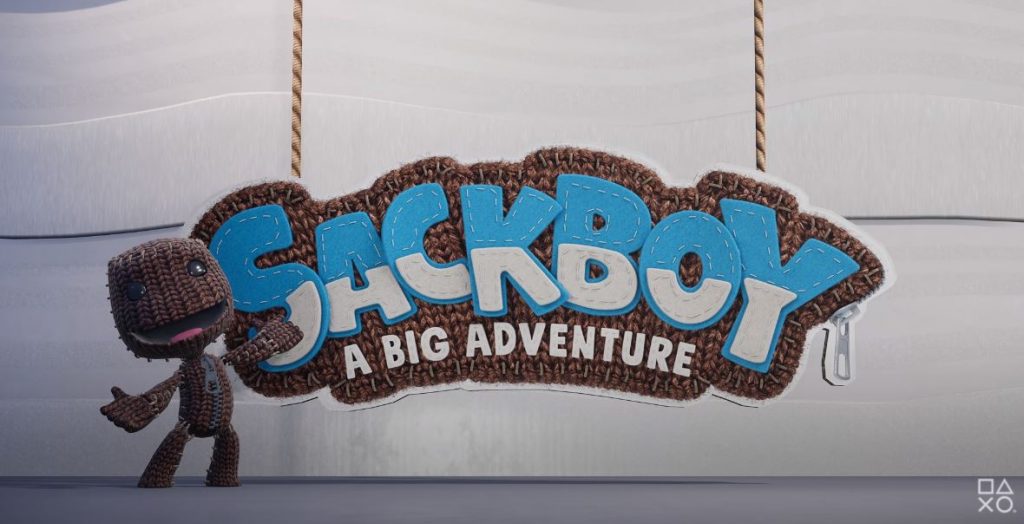 Fast Facts:
Release Date: TBA
Developers: Sumo Digital, XDev
Publisher: Sony Interactive Entertainment
This upcoming platform game was created for PS5 and is part of the LittleBigPlanet series. Unlike other titles in LittleBigPlanet who uses 2.5D platforming, Sackboy: A Big Adventure will include various perspectives and even 3D movement.
Breaking from the franchise' old name, it looks like the game is centered on pure platforming. With this kid-friendly title, you can play with three other friends simultaneously. Returning elements include Sackboy (obviously), Bounce Pads, costumes, Score Bubbles, Hazards, Grappling Hook, Slides, and Collectabells. It appears that you can even roll into a ball, make platforms appear, and throw weapons at your enemies.
Its predecessors had a Create Mode where you can make your own levels, but in Sackboy: A Big Adventure's reveal, this feature wasn't shown off.
We love the fact that the protagonist is still the tiny character which looks like it was made by your grandma off her box of arts and crafts. The visuals are insanely cute with a very detailed environment that will make you want to happily jump "platform style."
9. FIFA 21

Fast Facts:
Release Date: October 2020
Developers: Electronic Arts, EA Vancouver, EA Bucharest
Publishers: Electronic Arts, EA Sports
FIFA 21 will be released this October 2020, but its PS5 and Xbox Series X versions aren't confirmed yet. Though it's safe to say that it may be released this Holiday 2020 or early 2021. It's a must have for sports fans, especially those who love to play football.
The developer didn't provide much detail about the upcoming game, but EA Play allowed us to see the game in action. It will take advantage of next-generation hardware so expect a lot of visual improvements on this title.
The creators will offer a Dual Entitlement program which means that those who purchase the PS4 version will get an upgrade to PS5 for free. The same goes for Xbox One and Xbox Series X.
Visual improvements is a sure thing to expect in FIFA 21 for PS5. In addition, EA confirms that gamers will experience the benefits of responsive haptic feedback allowing them to feel the game's rhythm.
EA revealed various things for FIFA 21's Career Mode. The highlight will probably be Interactive Match Sim where players can go through matches but have the option to back off and scrutinize match data to implement strategic decisions.
Plus, gamers will be given more control over the development of their players. For instance, they can train for new positions to make their team more robust, flexible, and balanced. The Activity Management System will let you choose when players rest and when they train to boost their acuity, morale, and even physical toughness.
As you can observe, EA has made a lot of improvements and developments in FIFA 21 making it a great update to its predecessor, FIFA 20. The richness of the gameplay makes it a viable option for kids, parents, and even solo adults to play in PS5.
The Best PS5 Games For Kids: Available PS4 Titles To Play On The Next-Gen Console
Sony confirmed that the PS5 will be backwards compatible, meaning it can play titles from PS4 and other predecessors. That's why we've come up with a list of PS4 games for kids that can be enjoyed on your upcoming PlayStation 5. Check them out below.
10. Minecraft Playstation 4 Edition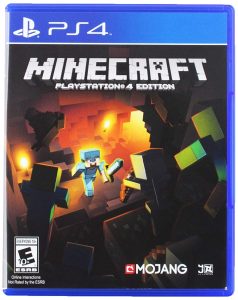 Fast Facts:
Release Date: May 2009
Developers: Mojang Studios, Other Ocean Interactive, 4J Studios, Xbox Game Studios
Publishers: Mojang Studios, Xbox Game Studios, Sony Interactive Entertainment
Minecraft PlayStation 4 Edition is a sandbox game with not-so-popular visuals as some people may think. But, we do love the feel that it's trying to portray to its players. Boasting of a vast open world, you can travel through different terrains and even conquer the Netherworld.
Other players prefer to live in the wilds and build a grand place from nothing. You can find villagers and build houses. Intricacies will have you learning new methods of crafting equipment. As you progress, you'll learn secrets that will lead you to change your plans. The great thing about Minecraft is it never feels static. It seems like you're always doing something new.
LEGO-like in appearance, MInecraft PlayStation 4 Edition is also a survival game. At night, monsters spawn to attack you and it's your job to protect yourself. For instance, you can build a maze of mines around your house and illuminate places to avoid these nasty creatures. These monsters also harm villages and you can help them by fortifying their defenses. Trading can be done to get the resources you need to build the next thing.
A lot of things can happen in Minecraft and your imagination is the only limit. Playing with friends is possible by hosting an online world and inviting them. You don't have to enjoy the possibilities of this game alone as you can even sit side-by-side with your bestie.
Surely, Minecraft and its PS4 edition is a game to love. It's perfect for kids and adults where the world is yours to explore and build from scratch. We're giving you a heads up that this title is very addictive and will have you on your couch for hours.
11. LittleBigPlanet 3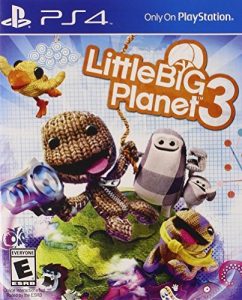 Fast Facts:
Release Date: November 2014
Developer: Sumo Digital
Publisher: Sony Interactive Entertainment
Although LittleBigPlanet 3 has a lot of similarities with its predecessors, there are massive improvements that will get you excited. The game still offers a very cute, detailed world to explore but there's so much more to it than simple discovery.
The protagonist is whisked towards Bunkum where you have to defeat the enemy, voiced by Hugh Laurie. Because of this, you need to locate your three friends, Toggle, Swoop, and Oddsock. Each of your companions are in a different world and you have the option to choose which location you want to go to.
The quest system can be found and is arranged in Organisertron. You can access it by holding the triangle button (on the controller) down allowing you to view tasks at hand. The activities to do are simple enough for kids to enjoy where the highlights can be found in the opening worlds. Plus, there's a massive variety of places. One minute you're in outer space and then you'll find yourself flying in the sky with a huge creature.
Minigames are less compared to its predecessors but the developers compromised by offering a lot of gameplay tricks. For instance, you can teleport between portals using the Velociporter and you can take advantage of the Blink Ball to bounce your way up to high places.
Your three companions are works of marvel as well. Oddsock can sprint at fast speeds and perform a wall jump. Toggle can actually change between fat and thin states enabling you to go through different locations easily. Swoop hates cats (which is a disappointment for me personally) but can fly around levels and pick up objects.
Overall, the presentation of LittleBigPlanet 3 is consistent. The visuals aren't the best, especially now that PS5 is coming up, but they're still sharp. A wealth of features and details will have you and your kids craving for Sackboy and his companions.
12. Crash Team Racing: Nitro-Fueled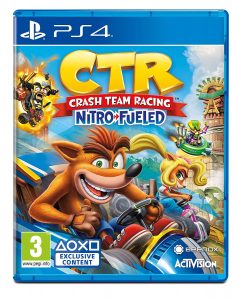 Fast Facts:
Release Date: June 2019
Developer: Beenox
Publisher: Activision
Crash Team Racing: Nitro Fueled is not a simple remake of its original. There's a massive amount of content to enjoy: all the tracks found in Crash Nitro Kart including the bonus Retro Stadium track.
What does this mean? Well, you have 34 tracks to race your way with intense speeds combined with seven game modes, 26 characters, an adventure mode, and an entertaining online play. The developers made sure you won't get bored by going through the same thing over and over which is typical of racing games.
It perfected the elements of the original game by introducing rich, detailed backgrounds. For example, the Papu's Pyramid features a boat trying to go up a waterfall while Polar Pass offers dancing penguins with a polar bear disc jockey.
Playing Crash Team Racing: Nitro Fueled will feel like going through the original game again. Still, the creators have made driving more responsive and sharp. Bosses from its predecessor can be found in the game giving you a sense of nostalgia.
It's definitely kid-friendly (with its ESRB rating) but is quite difficult, especially when you face unforgiving challenges. It's harder to get back to the top spot once you fall off track.
Beenox has definitely made the original better not just with visual improvements. Online multiplayer mode works perfectly. Plus, they have addressed the previous bugs and technical issues found in its original.
13. Rocket League Collector's Edition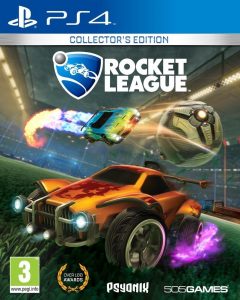 Fast Facts:
Release Date: July 2015
Developers: Psyonix, Panic Button Games
Publisher: Psyonix
Rocket League Collector's Edition gives you three different game modes, Soccar, Snow Day, and Hoops. Soccar refers to the mode where you drive cars towards a football goal while Snow Day made use of a large hockey puck. The third mode, Hoops, involves a basketball hoop where you have to score towards the top (as opposed to the front in the other two modes).
The creators added new cars to the mix where free options come in dozens. You can also purchase cars from its paid collection to have more alternatives.
More venues are included in this title, of which we think Rocket Labs is the most intriguing. The said venue offers a variety of locations which differ in layout. Thus, there are changes in objects that hinder movement, elevation, or mold. Other venues include Utopia Retro and Underpass, each with their unique environment and gameplay.
There are a few small changes in Rocket League Collector's Edition. Previously known as Downloadable Content, Showroom allows you to look at your cars in rotational 3D. At the end of every match, the winning team can "show off" in the spotlight. In addition, a max of two medals can be earned in a match.
This game is best for childrens aged 10 and up. It gives a unique twist to the usual ball games we watch on TV. All we can say is, this title is quirky in a sense that it combines cars with football, basketball, and hockey.
14. Rayman Legends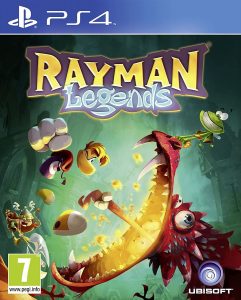 Fast Facts:
Release Date: August 2013
Developers: Ubisoft, Ubisoft Montpellier, Pastagames
Publisher: Ubisoft
Rayman Legends is a platform game with bright and colorful designs delivering a better gaming experience compared to its predecessor.
The story starts with Rayman and other heroes sleeping for about a century. Nightmares have spread all throughout the kingdom which prompted Dreamer and Murfy to wake them up. Now, your mission is to save the Teensies that have been imprisoned within this dark situation.
The game has over 120 stages varying in difficulty making it a challenge for players. You will embark on chases, underwater dives, and go through dynamic obstacles. This variety keeps Rayman Legends fresh and interesting.
Unique designs, 2D art style, and a little splash of 3D make the visuals pleasing to the eyes on your monitor. You won't be disappointed with the game's presentation. Plus, the audio fits different gaming scenarios like a glove.
Aside from the usual hovering, jumping, and punching, you can use Murfy to manipulate the environment such as clearing obstacles found on your intended route. Sometimes, controlling Rayman can actually be tricky. However, once you get the job done, it can be very rewarding.
15. Spyro: Reignited Trilogy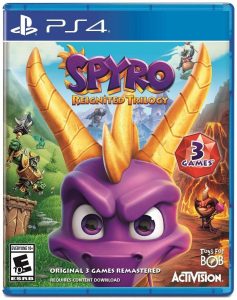 Fast Facts:
Release Date: November 2018
Developers: Toys For Bob, Iron Galaxy, Insomniac Games
Publisher: Activision
Spyro: Reignited Trilogy looks great with its cute visuals that will surely appeal to kids. The game attempts to give you a nostalgic feeling of playing the purple dragon during your childhood days. It combined three games, Spyro The Dragon, Spyro 2: Ripto's Rage!, and Spyro: Year Of The Dragon, and improved them to the T.
Aesthetic changes have been made where polygonal shapes are now gone. Designs have leveled up significantly and we can say that the three games have undergone a makeover.
Returning players will notice familiar faces with a new twist. The charming quirks of Spyro will have you giggling for joy. The great attention given to details of both characters and surroundings is obvious. The world is very much alive making exploration more delightful.
The developer has nailed the feel of controls. Leaping, gliding, and charging with Spyro are better given the amazing animations. This purple dragon surely has charm and personality where you can see him showing dog and cat mannerisms.
Aside from improved controls, there are tracking and travel tools. The former allows you to check out the gems, eggs, and idols you have collected. The latter enables travelling back to former levels to help you collect more gems.
The visuals are complemented by a stunning soundtrack where the melodies from previous games improved with additional instrumentation. Kids will easily be immersed by its gameplay, visuals, and audio combined.
The verdict? The developer is definitely successful in improving the past three games involving Spyro. Parents will surely feel nostalgic when playing Spyro: Reignited Trilogy. On the other hand, kids will be charmed by the gaming experience this title offers.
16. LEGO Marvel's The Avengers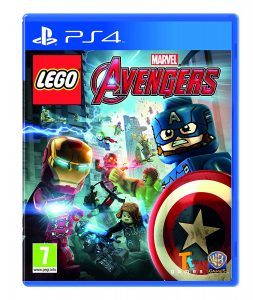 Fast Facts:
Release Date: January 2016
Developers: Traveller's Tales, TT Games, Feral Interactive, TT Fusion
Publishers: Warner Bros. Interactive Entertainment, Feral Interactive
Lego Marvel's The Avengers is an entertaining open-world campaign that injects a sense of humor into the mix. It's based on a few movies from the Avengers franchise. It doesn't really follow the stories to-the-dot since it jumps between past and present. Unfortunately, this structure makes the game confusing.
The mechanics of the game are actually simple, you have to build, hit things, and fight villains. Each level is very satisfying where you have to smash all the enemies and use the contents to construct the next tool you need to progress.
Of course, the main location is New York City and is filled with side quests to finish. Other locations you can explore include Asgard, Stark Tower, and the SHIELD headquarters. Levels will enable you to choose duos from a roster of 200 unlockable characters. Players can easily select which characters they like to use in pairs.
The drawback of the game is it lacks a sense of direction. Players reported that they often felt unsure of what to do or how to accomplish the objective. You may find yourself running pointlessly without much guidance.
This pitfall is compromised by the adorable characters with their quirks. For instance, you can see Thor drinking a smoothie at one point. Other characters also have their own idiosyncrasies which can make you smile or even laugh hard.
LEGO Marvel's The Avengers is a great game and like the movie franchise, it's fun to just sit back and watch it. A massive sense of humor was plugged into this title. The LEGO block design coupled with the ability to play favorite characters will surely have kids raving for excitement.
17. Gravel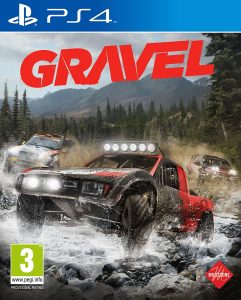 Fast Facts:
Release Date: February 2018
Developer: Milestone srl
Publisher: Milestone srl, Square Enix
Gravel is a racing game with an ESRB rating of "Everyone" making it suitable for kids and adults. You can play off-road vehicles on race tracks of different terrains. The developer, Milestone srl, has high standards for the game and they didn't disappoint.
When you start playing Gravel, you can customize your driver's license with personal data. The next step involves being introduced to drivers before you participate in a race. In this first lap you'll make, you'll be taught car controls including how to switch camera angles.
Gravel offers Off-Road Masters which is a career type of mode having a total of 20 episodes divided into 15 standard ones, 4 specials, and a season finale. Each of these episodes have multiple events in them. Further episodes are unlocked by earning stars in every race you partake in.
Other modes include Free Race and Time Attack. The former allows you to race on a track against seven opponents. You can adjust weather conditions, steering stability, AI difficulty, and race length, among others. The latter gives you the opportunity to set the best racing time for a lap. There are various tracks available with unique layouts where you'll compete against players around the world.
Levelling up can be achieved by earning what the game calls "show points." This is obtained based on your position after a race. In addition, it's also based on your driving style such as jumping, skidding, high speed bursts, etc.
Gravel is the official racing game to get for your kids with a multitude of tracks to choose and a gameplay that focuses on levelling up. Children will be awed by the variety of cars in its roster and will surely have fun speeding up in races.
18. Overcooked! 2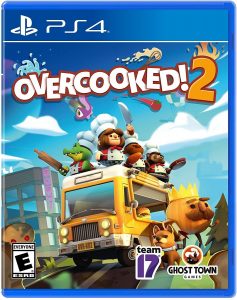 Fast Facts:
Release Date: August 2018
Developers: Team17, Ghost Town Games
Publisher: Team17
Overcooked! 2 is quite similar to its predecessor but has a lot of additions and improvements over it. Unfortunately, this isn't a standalone game as it assumes you have played the previous title in the past.
If you or your kid is new to the franchise, you may experience a steep learning curve. This is not much of a disadvantage as you'll find yourself using new strategies that may not be practical in the game's predecessor.
Brand new recipes include steamed dumplings, pasta, and sushi. Returning ones, such as pizza and burgers, offer additional ingredients making it more difficult. Each level is characterized by zealous layouts that'll have you panicking once the alarm sets off. As with the first Overcooked!, stages have moving parts, but now these seem to have increased in number.
Although Overcooked! 2 is more challenging, the chefs are given new abilities to help you handle situations. Instead of walking ingredients towards the cooking station, you can now toss or throw them around. It will definitely speed up the cooking process.
This game also offers online play where you will be matched with other players for a showdown. You can shout at your bestie if you're sitting right next to them on the couch. Or, you can use the in-game emoticons to express something. However, there are limitations to these emojis as it cannot convey everything you want to say.
Overcooked! 2 may be more challenging but is definitely rewarding. Playing it with your friends offers unparalleled levels of fun. It's definitely an improved version of its predecessor and is a great sequel that provides enjoyable gaming experiences.
Parents Input on the Best Console Games For Kids And Families
I'm Lotte, a childcare professional with an interest in video games (and I look after some kids who love them), and I'm also the content manager for coffee blog Brew Smartly.
1. What game/s for the Nintendo Switch, PlayStation and Xbox would you recommend for kids and families and why?
First, I'll go into detail about a couple of games the kids I care for real love.
The first game I've loved lately (and loved watching the kids play — even the three-year-old can get involved) is Untitled Goose Game. The eponymous goose essentially just causes havoc in this sandbox game — it may set a bad example but at least a creative one!
There's no gratuitous murder etc. You're just a horrible goose, lightly terrorizing a village! After half an hour with Untitled Goose Game, the kids do tend to play at 'terrorizing' one another, but they work out creative ways to do so and I can only assume that means their brains are being worked out!
Secondly, there's Overcooked, available on Steam for Playstation. The five-year-old gets ANGRY when she's not 'winning', so co-op games work great for playing with her. We all end up shouting and flustered mid-way through Overcooked, but no one gets angry! This is a fast-paced game that will keep the whole family on their toes, and cooking is such a recognizable task even young kids like to get involved.
Finally, Snipperclips. This is another co-op game this time on Switch. It's a great learning and logic game, and it requires pretty intense IRL communication so you don't have the 'kids mesmerized by a screen' zombie problem! The characters are so cute and the worlds so varied and interesting that adults won't get bored, and kids won't even notice you're tricking them into learning the importance of teamwork!
You'll notice that all these games are pretty non-traditional, and have an emphasis on play or logic. The kids I work with are quite young, three and 5, and though I don't think guns and fast cars are necessarily bad for children's development, they are annoying from the point of view of a carer! I don't want everything that can be picked up to be a gun, or every trip from A to B to be a car race with full sound effects.
I can only really answer question 2 in regards to kids aged three to ten, as that's the age groups I have extensive experience with.
2. Can playing video games be good for kids?
Video games can be great for kids! Younger kids, from about three, need to practice fine motor skills. They start drawing identifiable pictures aged 4 to 6, and they're also asked to start writing and doing math on paper. That's hugely difficult for them at first! Games like Snipperclips or even Angry Goose get them practicing really fine movements without them even noticing.
Co-op games are also great for family bonding. Kids feel like they're getting what they want — screen time — but they have to engage with siblings/parents while they're looking at the screen. It builds teamwork skills, sure, but it's also just great family fun. The kids might even be better at it than the adults, which they obviously love!
Finally, the creativity involved in games like Minecraft builds both imagination and logic skills. I'm going, to be honest, I've never really liked the look of Minecraft and I can't stand the play-through videos eight-year-olds seem to adore, but it's essentially just on-screen,
ultra-complex lego, right? Plus, it's one of those things every kid plays, so it allows children to be part of a club and make real-life interpersonal connections based on a shared interest. It's all practice for doing the same thing about bands as teenagers, and about books or wine as adults.
Video games are one tool in the arsenal for raising kids. Obviously, they can get too much screen time and if they've been playing a computer game all day they'll end up with excess physical energy (aka be absolute nightmares). It's all about balance, and everyone lets the balance slip sometimes. Especially when we're all at home a lot and screens keep them so quiet…
That being said, you can also get involved and share something with your kids by playing video games with them. Get them to teach you how to play if you aren't a game lover, they'll enjoy being the more knowledgeable party for once!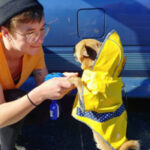 Lotte Mitchel Reford
https://brewsmartly.com
---
My name is Bryan and together with my family we run a boardgame website. Gaming is something that really brings us together, both analog and
digital.
I've owned most gaming systems at one point or another, and if you're into serious gaming, nothing beats PC. If however, you want a family console, I absolutely love the Switch.
Nintendo has really amped up their next-gen console, and I love being able to download and play old classics with my daughter. When they released Earthbound in the Nintendo store I was extremely jazzed and had to buy it. I love introducing my daughter to retro games and the updated versions like Zelda to her.
It's such a versatile system and everyone in the family enjoys it especially on road trips.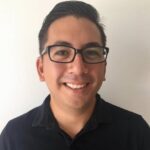 Bryan Truong
Founder of GameCows
https://gamecows.com
---
What game/s for the Nintendo Switch would you recommend for kids and families and why?
*Animal Crossing: *Animal Crossing is a great game for the family. It is a social simulation game and is quite educational.
*Ring Fit Adventure:* Ring Fit Adventure is great for a family game night. It is a way to exercise without feeling like you are exercising. You can choose the level of difficulty and get a full blown workout if you want.
*Just Dance* Just dance is another game that is available on Nintendo switch. It is a fun game to play as a family and for those who have toddlers that refuse to nap and you just want to tire them out so they can go to sleep, this is the game for you.
My kids loved to play just dance with their friends and it would keep them occupied while making them tired at the same time. Now that we are in the pandemic we try to social distance so our kids really miss their friends. Playing video games is a great way to keep the kids entertained and prevent them from being stir crazy.
2. Can Playing Video Games Be Good For Kids?
Playing video games can be good for children. Playing video games is a way to have wholesome family fun. Video games can be used to bond with your child or as a busy activity that will allow your child to play independently. There are also many educational video games that can be used to stimulate your child's mind and to make learning fun.
Gaming consoles allow you to set parental controls to make gaming more age appropriate for your child. As a parent, I am always concerned about my child's entertainment and would not allow them to engage in any entertainment that I would deem as inappropriate no matter if it was TV shows, movies or video games. When contemplating about letting your children play video games there are things you need to consider. How long will I let my child play video games? What is the rating of this video game? What message does this game send to my child and am I comfortable with the activities that included in this game?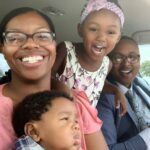 Carolyn Garrett
Teach.Work.Mom
www.teachworkmom.com
---
Recap: The Best PS5 Games For Kids And Families
Upcoming PS5 Games:
1. Astro's Playroom
2. Stray
3. Bugsnax
4. Overcooked! All You Can Eat
5. Kena: Bridge Of Spirits
6. Temtem
7. Ratchet & Clank: Rift Apart
8. Sackboy: A Big Adventure
9. FIFA 21
Kid-Friendly PS4 Games You Can Play On PS5:
10. Minecraft PlayStation 4 Edition
11. LittleBigPlanet 3
12. Crash Team Racing: Nitro-Fueled
13. Rocket League Collector's Edition
14. Rayman Legends
15. Spyro: Reignited Trilogy
16. LEGO Marvel's The Avengers
17. Gravel
18. Overcooked! 2
To Wrap It All Up
Upcoming PS5 titles aren't limited to seriously realistic-looking games that appeal to adults. Game developers around the world have created kid-friendly games that will appeal to children, parents, and even entire families.
With that being said, you can now purchase kid-friendly PS4 games for use with the upcoming console. These PS4 titles are as lovely as the upcoming games to be released on the next-generation console.
Our list will definitely have you enjoying precious moments with your cute, little loved ones. And, your kids will also experience the joy you had when you were still playing PlayStation 1 on a boxed television.