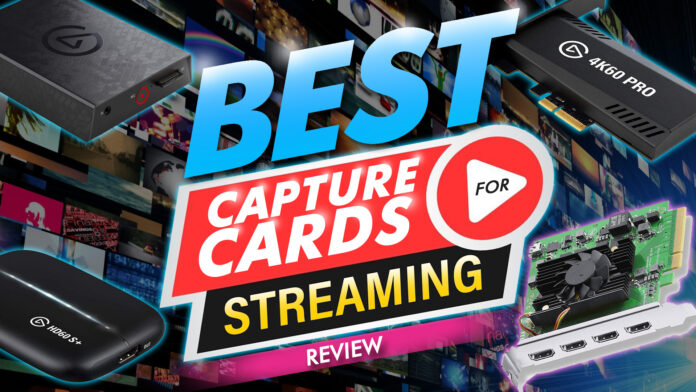 Gaming capture cards are designed to record videos from your console or computer. There are several premium capture cards available on the market, but finding the right one for streaming is a daunting task.
Every capture card has slightly different features. Some players want to record 1080p gameplay in real-time and stream it to various social networks like Twitch and YouTube.
Many capture cards require an HDMI output and a few adapters, but they are usually included in the package. We are now going to shift our focus to review six of the highest-rated gaming capture cards. We will swiftly cover all of the pros and cons that come with the various features of each of these products.
We highly recommend comparing the pros and cons to ultimately determine the best capture card for streaming.
The Best Capture Cards for Streaming at a Glance:
1. Elgato Game Capture HD60 S+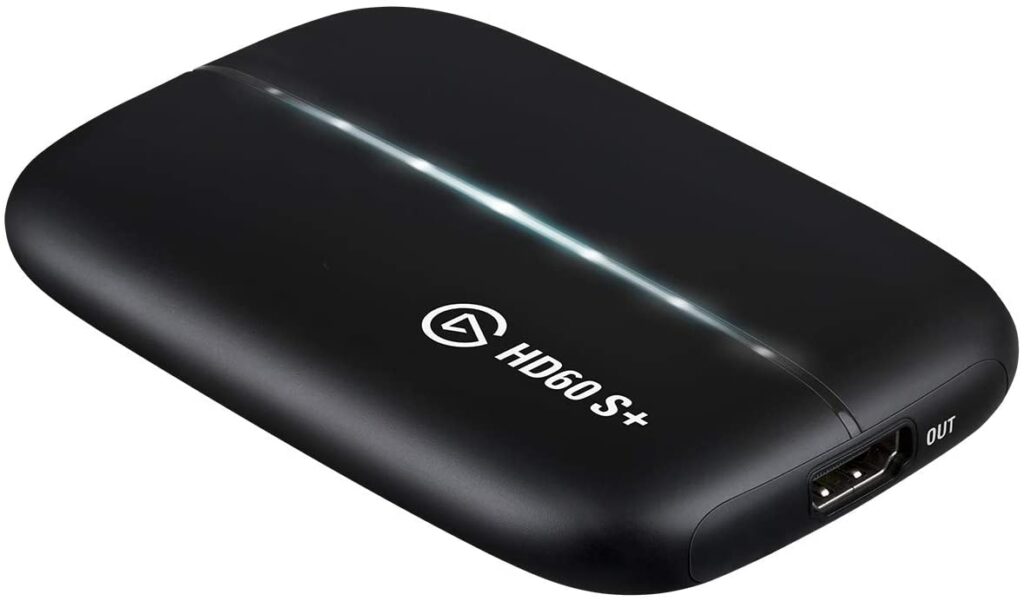 We kick off the list by taking a look at one of the most popular gaming capture cards on the market. The Elgato Game Capture HD60 S+ has an exceptional reputation for providing users with high-quality recording and streaming capabilities. You can purchase this premium capture card and immediately start recording gaming videos in 1080p quality without significant latency issues.
The instant game viewing technology eliminates any performance issues. Flashback recording features are also provided for added convenience. A lot of customers are typically excited once they realize just how easy the setup process is. Simply connect a few wires and set up the recording software, and you are ready to go.
Users can record and save countless videos on their storage devices. The Game Capture HD60 S+ is compatible with modern gaming consoles like the PlayStation 5 and Xbox Series X. You can transform your recording experience into a convenient and seamless process, operating efficiently and with the best recording quality.
2. AVerMedia Live Gamer HD 2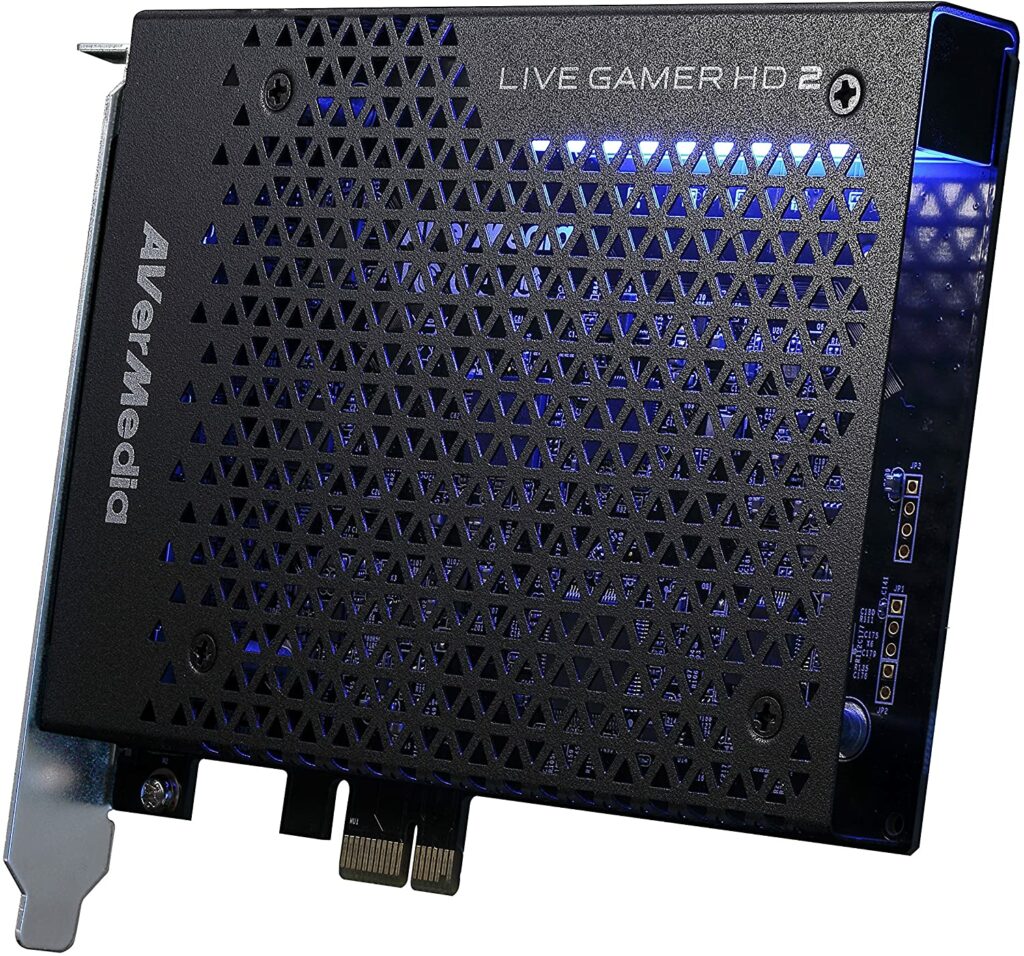 The AVerMedia Live Gamer HD 2 is another popular gaming capture card for streaming that provides users with several appealing features. This particular capture card is compatible with the upcoming Xbox Series X, PlayStation 5, Xbox One, PlayStation 4, Nintendo Switch, and PC. You can use it to record and stream in 1080p resolution.
This capture card supports all Windows platforms that are newer than Windows 7. You can install the low-latency recording software that enhances your recording capabilities without affecting performance.
Another popular feature is the custom quality settings that can be configured through the included software. All purchases are also supported with a convenient two-year warranty with AVerMedia. You will never have to worry about durability or reliability within the first two years of using this fantastic Live Gamer HD 2.
3. Elgato Game Capture 4K60 Pro MK.2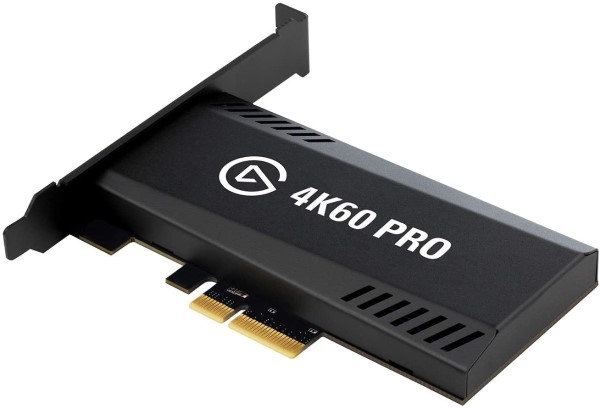 Elgato has always been recognized as one of the premier brands for gaming capture cards. The Elgato Game Capture 4K60 Pro MK.2 is another remarkable innovative example of the company's outstanding products. The increased memory speed and impressive graphics card interface will allow you to capture exceptional gameplay quality without stressing your system.
This capture card can record gameplay in 4K resolution with no quality reduction at all. Unfortunately, it is not designed for game consoles. You can utilize the powerful capabilities of this capture card to record and stream some of the highest-quality PC gaming videos. Flashback recording capabilities are also included, allowing you to record retroactively.
4. Elgato Game Capture 4K60 HDR10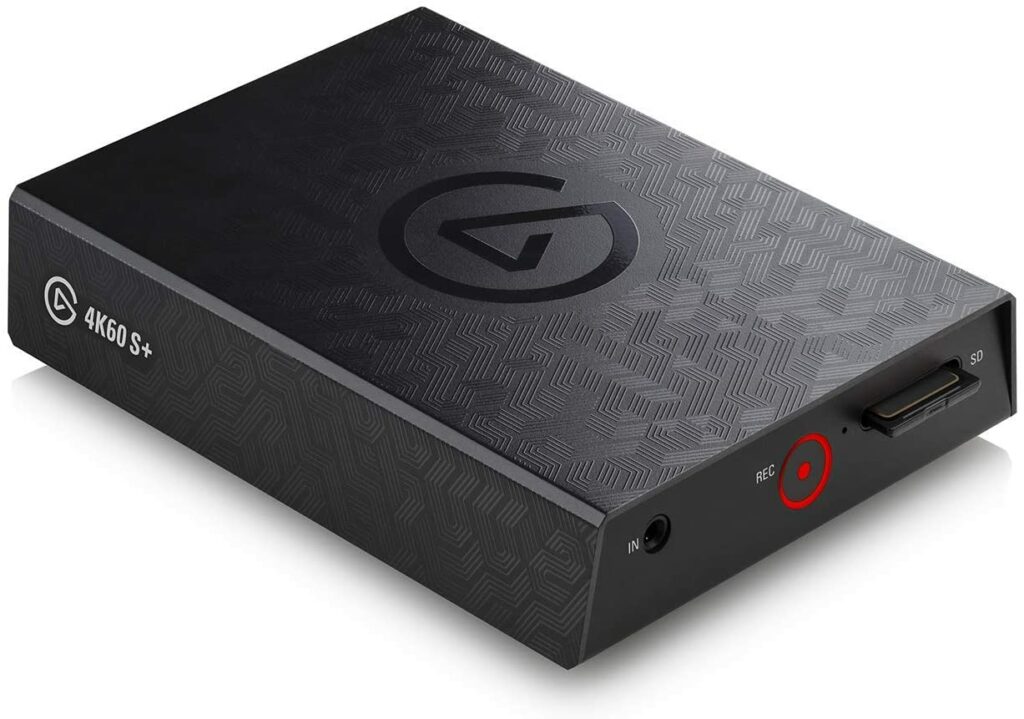 We are about to take an in-depth look at the Elgato Game Capture 4K60 HDR10. This premium capture card provides several unique features aside from high-quality recording capabilities. Users can link this device to their storage drive to instantly record and save game videos to their computer. It employs special encoding technology to compress files into smaller sizes to prevent them from taking up too much space. More importantly, this process does not reduce the quality of the recorded and saved videos.
You can also record directly to an SD card without a computer. This capture card allows users to instantly record in stunning 4K resolution as well.
You can transfer your high-quality console gaming videos to your social video platforms like YouTube or Twitch within minutes. A standard warranty and refund period is also provided as a courtesy from the manufacturer.
5. Razer Ripsaw HD Game Streaming Capture Card

The Razer Ripsaw HD is the penultimate capture card that we are going to review in this list. Users who want to record gameplay on their PlayStation 4, Xbox One, or Nintendo Switch will want to consider this premium capture card. It supports multiple recording resolutions, including 4K, 2160p, 1440p, 1080p, 720p, and 480p. Audio mixing and video recording settings can also be configured according to your preferences and system capabilities.
This reliable Ripsaw HD has proven to be an excellent choice for users who want to record their console gaming sessions. The setup process for this capture card is swift and convenient. Once you complete the initial setup process, you can spend thousands of hours recording your favorite gaming moments with this device.
6. Blackmagic Design DeckLink Quad HDMI Recorder Capture Card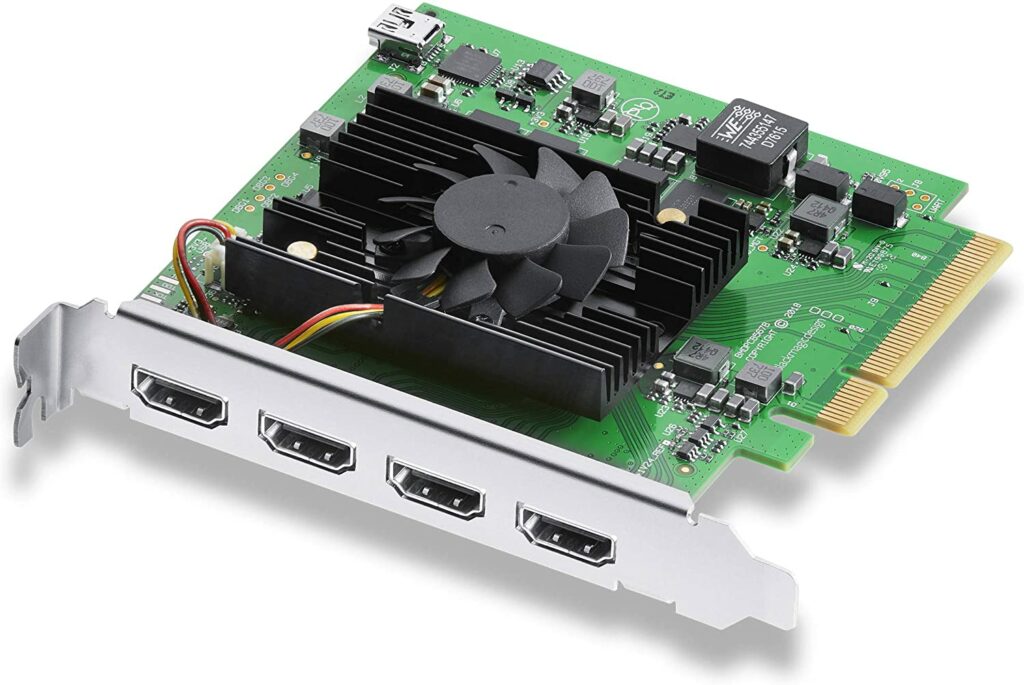 Our sixth and final product is the Blackmagic Design DeckLink. This device includes four HDMI video inputs and multiple synced audio channels. The manufacturer also provides a three-year limited warranty.
There are several reasons to consider buying the premium DeckLink, one being its outstanding capability to record and transfer 4K resolution files to your computer with ease. There are very few capture cards on the market that are capable of recording at this quality. If you want to record with the absolute highest level of quality, then you should strongly consider the DeckLink.
7.
AVerMedia Live Gamer Portable 2 Plus

The AVerMedia Live Gamer Portable 2 Plus is a user-friendly capture card that lets you record footage directly into the capture card itself.
If you are an on-the-go streamer or content creator, and you frequently travel from one place to another, the Toblerone-like capture card from AVerMedia, Live Gamer Portable 2 Plus, is the best option for you.
The capture card has a very identical look to the Swiss chocolate, Toblerone. And like Toblerone, the Live Gamer Portable 2 Plus also packs a ton of sweet features. The red-and-black capture card has a 5.8 in x 2.2 in x 1.8 in dimension with a triangular cross-section.
The capture card has a Micro SD card slot that captures footage straight into the SD card without the need to hook it up to a computer. The capture card also has a 3.5mm jack on the front, great if you want to also capture the chat via your headphones. You'll also find a volume control on the front and three modes you can choose from PC Mode, PC-Free Mode, and Card Reader mode.
The PC mode allows you to record via the Record Central, an AVerMedia software on your PC, we'll briefly cover that shortly. The PC-Free Mode allows you to record directly to your Micro SD card with no computer required. Last but not least, the Card Reader mode lets you transfer the recorded footage from your Micro SD card to your PC like any card reader device.
In terms of quality output, the game does a good job of capturing 4K resolution and downscaling them to 1080p. If you stream games, you can expect the capture card to make your streams look really crisp and good at 1080p without affecting your 4K resolution on your game.
The blue light you will see when the capture card is plugged in indicates the status of the device. When the indicator emits blue light, it means the device is ready to stream or record. When pressed, it will pulse red lights indicating that the device is streaming or recording.
It has to be noted at this point that the actions of the button will depend on which mode the capture card is set to. If the device is connected to a PC, the RECentral software will launch if the software is installed. If the device is also set to PC-Free mode, the button will start and stop recording when pressed.
However, if the light flashes, it either has problems with the connection, has a shortage in power supply, or the Micro SD storage is almost full.
The plus side about the Live Gamer Portable 2 Plus is that it supports a 4K pass-through. Apart from the 1080p60 capture capability, the device can let a 4K video signal pass-through from the source to your 4K TV so you can still enjoy the game's quality at 4K resolution.
Overall, the AVerMedia Live Gamer Portable 2 Plus is a compact capture device for on-the-go streamers and content creators. Considering its low price, you can easily say it is worth investing in if you're on a tight budget.
8. AVerMedia Live Gamer Mini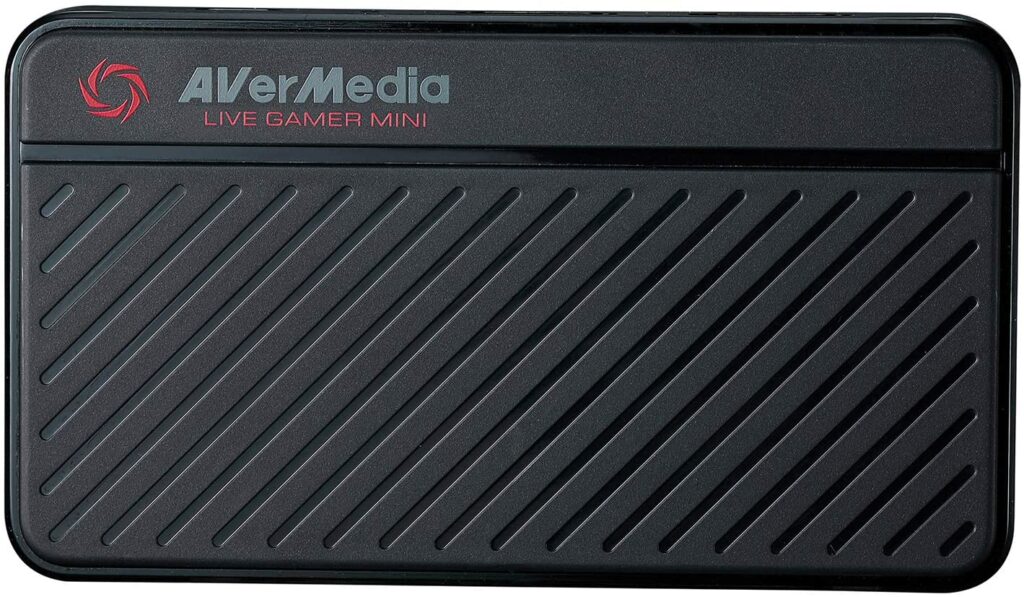 If you are looking forward to improving your streaming quality but don't have the luxury to invest too much, then the AVerMedia Live Gamer Mini is the capture card for you. It is an entry-level capture card that works as intended.
The box isn't too big as it only contains a quick start guide, a USB 2.0 to Micro USB cable, and the capture card itself. Even though the capture card supports HDMI, the box doesn't include an HDMI cable at all. And if you are specifically looking to use the HDMI, make sure you either have a spare lying around or you'll have to end up buying one.
Setting up the device is really easy and straightforward. On the back of the capture card is where you will find the following ports:
1x HDMI output (this goes to your TV/PC monitor)

1x HDMI input (this goes to the device you want to stream from like PS4, Xbox, Nintendo Switch dock

1x Micro USB (this goes to your desktop PC)
Before you use the Live Gamer Mini, make sure you have the software installed. Even though it is easy to use, you will still have to buy your own Lightning to HDMI adapter if you are planning to stream using an iPhone device, or a Micro USB / USB-C to HDMI adapter if you are using mobile devices apart from iPhone.
Overall, the device work as intended when you have all the cables connected to the Live Gamer Mini. Record quality through AVerMedia's proprietary RECentral software turned out beautifully using the default settings, which resulted in smooth 1080p resolution and 60 fps.
Streamers who are planning to use the capture card with XSplit or OBS will also see great results. When the RECentral software boots up, there are two modes you can choose from; Single-Mode and Multi-Mode.
For streaming purposes, you will want to use the Multi-Mode since this allows you to use your webcam, logos, and other tools you will need for streaming.
Because the Live Gamer Mini packs an onboard H.264 hardware encoder, you will significantly reduce stress on your PC while streaming or recording. For its price point, this nice-to-have feature makes it worth considering when you are on a budget.
Frequently Asked Questions (Capture Card Buyer's Guide)
What Does a Capture Card Do?
Most modern capture cards are designed to record console gaming videos and seamlessly transfer them to your computer without compromising quality and performance. Capture cards eliminate the need for splitters and multiple cables running back and forth between your television and console. Some capture cards also include software to conveniently record, stream, and save high-quality video files. This feature might be particularly handy if you plan on recording or streaming for social platforms like Twitch and YouTube.
Why Is a Capture Card Better Than Recording Through Console Software?
Modern gaming consoles typically allow you to share video files directly to your social platforms.
Many users might be interested in understanding why a capture card is necessary. First of all, it is nearly impossible to edit video files on a game console. The transfer process from the console hard drive to a USB drive takes an extended period. Users then still have to transfer from the USB drive to their personal computer, and then finally into a video editing software. This method takes way too long and is inconvenient.
In some cases, the video quality also takes a hit during the transfer because of file compression. After considering all of these factors, it is just far more convenient to purchase a premium capture card and allow it to directly capture gameplay from consoles and other compatible devices.
Can You Stream and Record With a Capture Card?
Elgato is one of the premium capture card manufacturers generous enough to include an exclusive capturing software for users. You can jump into this software and configure recording and streaming settings with ease. Other popular streaming software like OBS are also typically supported.
If you plan on streaming to social video sharing platforms, you need a reliable capture card capable of providing you these features.
Is It Difficult to Set up a Capture Card?
The initial setup process for a capture card might seem intimidating, but it really isn't too challenging. In most cases, you will have to connect a few cables and download some drivers to get started. The good news is that manufacturers typically include some in-depth instructions, but you can also elect to watch instructional videos on the internet if you still need help getting everything hooked up properly.
How to Record Computer Screen on Elgato HD60S Capture Card
Recap: The Top Capture Cards for Streaming in 2020