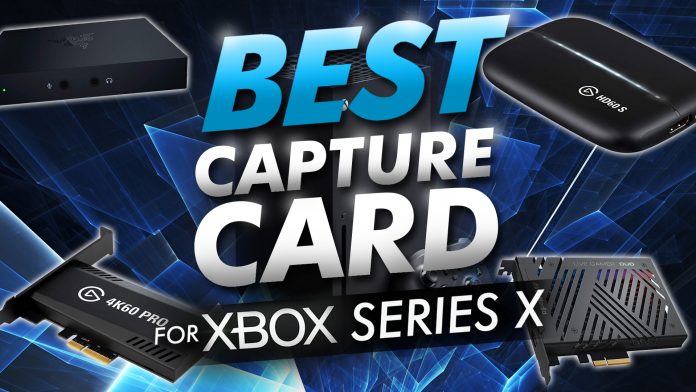 The next generation of consoles are quickly approaching release, with their specifications and list of features slowly being released to the public ahead of the holiday season. As the information begins to trickle out, gaming live streamers and content creators should look forward to improving their gaming setups to accommodate the new specifications.
The biggest difference gamers should expect with the new consoles, specifically the Xbox Series X, is the native support for 4K resolutions and higher frame rates. While streaming platforms are currently capped below this threshold, you can be sure that upgrades will be coming in the near future to support the new console standard. The most fundamental piece of the puzzle, your gaming capture card, will dictate not only the resolutions you will be able to support, but also the frame rate and number of video inputs.
We'll break down what to expect with the upcoming Xbox Series X, as well as the best capture cards to live stream and record gaming footage for both current and next generation consoles.
What To Expect With The New Xbox Series X
Along with brand new console exclusive games to be released on the Xbox, Microsoft promises a top to bottom overhaul to the hardware and software coming on the brand new Series X. Of what has been announced, here are some of the key specifications you can expect on the new console:
Internal Storage – 1 TB Custom NVME SSD
Memory – 16 GB of GGDR6 RAM
CPU – 8 Core Custom Zen 2 CPU with speeds up to 3.8 GHz
Resolution – Native 4K
Frame Rate – 60 FPS base, with support up to 120 FPS
Optical Drive – 4K UHD Blu Ray Support
In addition to the above mentioned technical upgrades, one of the biggest visual improvements will be the universal support for HDR games and content. Complimenting the upgrade to the base resolution from standard HD to 4K, the visuals will be truly 'next generation' and a true step above the previous iterations of the Xbox. In addition to the added universal 4K support, Microsoft claims the Xbox Series X will be able to handle 8K resolutions in the future, although it may be quite some time before those resolutions become commercially realistic.
Furthermore, the Xbox Series X plans on optimizing not only the new releases coming post console launch, but also upgrading the visual experience of older titles released on previous iterations of the Xbox lineup. This includes ray-tracing technology, which previously was only a feature employed on high end gaming PCs.
If you are unaware, ray-tracing acts to include more realistic lighting effects into gaming worlds. This means more realistic lighting reflections and flares, which may have previously seemed more flat or '2D'. In addition to ray-tracing, Xbox plans to support HDR optimization for both new titles and older titles, with automatic adjustments even if the older games weren't designed for HDR support. This results in breathing new life into older gaming titles, with any title backwards compatible seeing massive upgrades in terms of visuals.
The Best Capture Cards For Live Game Streaming
1. Elgato Game Capture 4K60 Pro MK.2 – Best For Internal Capture Cards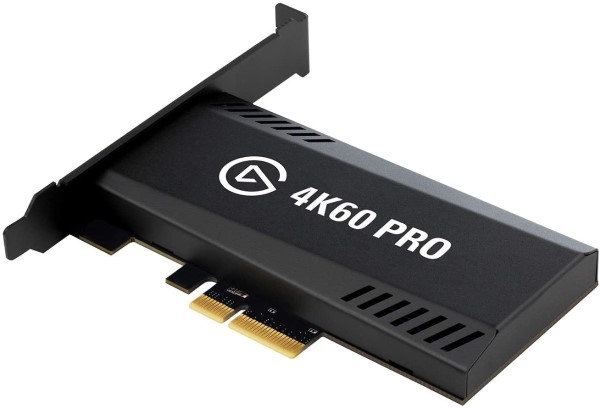 One of the biggest, if not the single biggest, names in capture cards for gaming, Elgato has been one of the most popular companies for game recording since the boom in online game streaming over 10 years ago. First known for the release of the "Game Capture HD" in 2012, they have released increasingly powerful and subsequently popular game capture devices ever since. The Game Capture 4K60 Pro MK. 2 is a PCI Express based capture card, attaching directly to the motherboard of your PC. While this may not be the best option for those who aren't looking to rebuild their PC, it is a great option for those looking to build a brand new PC specifically for streaming or a gaming/streaming combo PC.
Featuring the ability to record 4K footage at 60 frames per second, this will be a crucial feature for those looking to record and stream game play on the newest generations of consoles. This also includes the option for recording of HDR10 footage, which is rumored to be a crucial part of the enhanced graphics and visuals on the Xbox Series X when it releases this holiday season.
In addition, the Pro MK.2 allows for the pass through of 240 Hz footage, giving dual PC setup gamers crisp recording and streaming outside of consoles. Due to the ultra low latency "Instant Gameview", your playback will be nearly live synced with your console or PC. This card is a great option for enthusiasts and professionals alike, giving you all of the horsepower you need to have high quality and crystal clear gaming footage.
2. Razer Ripsaw HD – Best For External Capture Cards

Another gaming tech giant, this capture card from gaming peripheral company Razer is both powerful and convenient for streamers who may not be able to implement an internal capture card. Compatible with the full range of gaming consoles, including Xbox, PlayStation, Nintendo Switch, and PC, you will be able to transfer footage flawlessly with close to zero latency on the Razer Ripsaw HD. In addition to the HDMI input and output, the Ripsaw also features a 3.5 mm jack for additional audio capturing.
The Ripsaw can record and stream footage at a maximum of 1080p and 60 frames per second, with pass though options up to 4K resolution. Because of the addition of multiple 3.5 mm audio inputs, you will be able to mix up to two separate audio sources to ensure your game play and microphone are always in sync.
3. Elgato Game Capture HD60 Pro – Best Value For Internal Capture Cards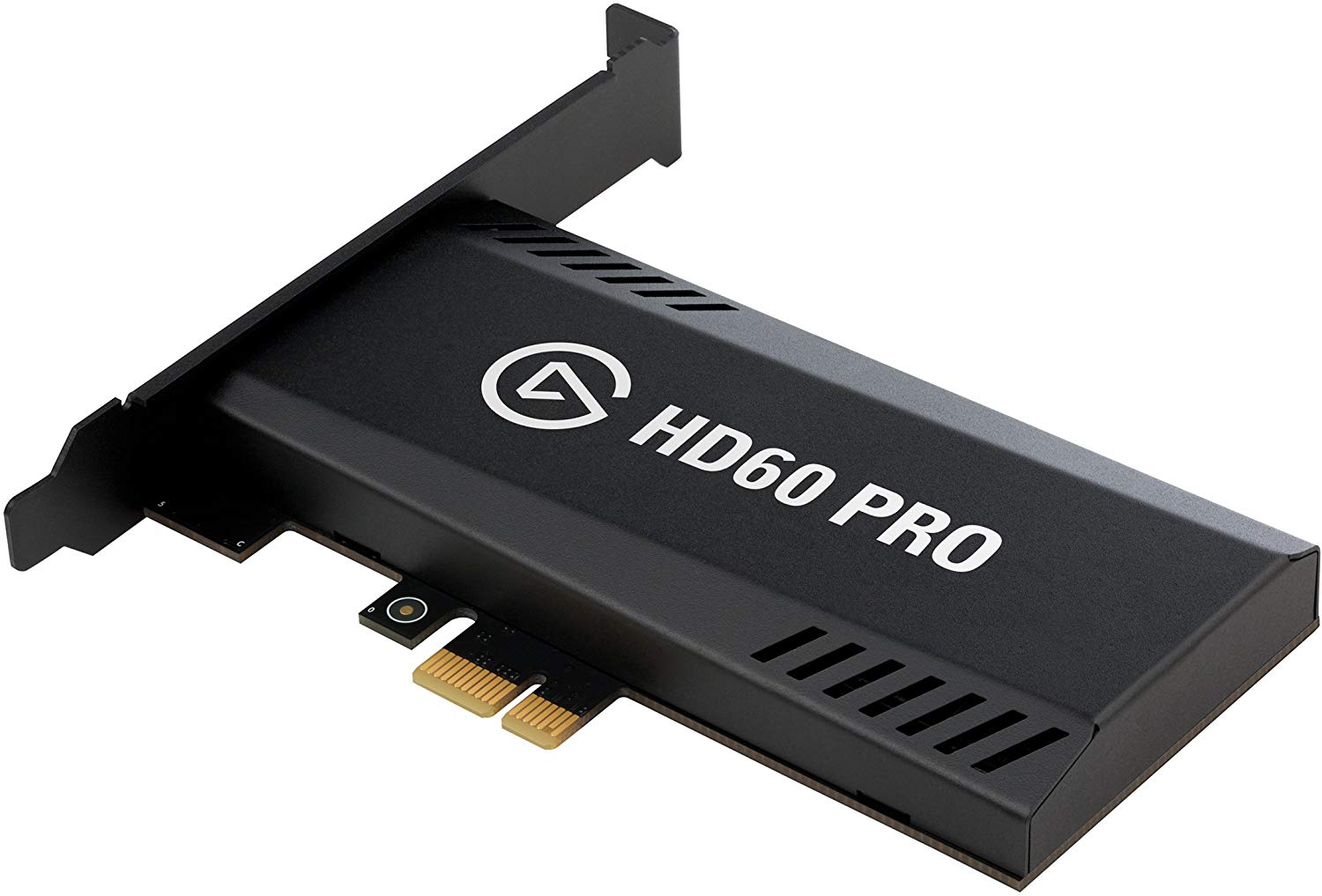 Similar to the aforementioned Elgato capture card, the Elgato Game Capture HD60 Pro is a slightly toned down variation on the previously mentioned capture card. Also connected via PCI Express directly onto your motherboard, it features a simplistic design of one HDMI input and output. Recording footage at a bit rate up to 60 Mbps, you will be able to capture and stream footage in resolutions up to 1080p at 60 frames per second.
The HD60 Pro also features the ability to stream straight to platforms such as Twitch and YouTube, skipping the input into broadcasting software such as OBS or Streamlabs. While this may not pack the punch of some internal capture cards that can support 4K resolutions, this card is still a solid options for those looking to purely stream in 1080p on current and next generation consoles.
4. AVerMedia Live Gamer Duo – Best For Multiple Inputs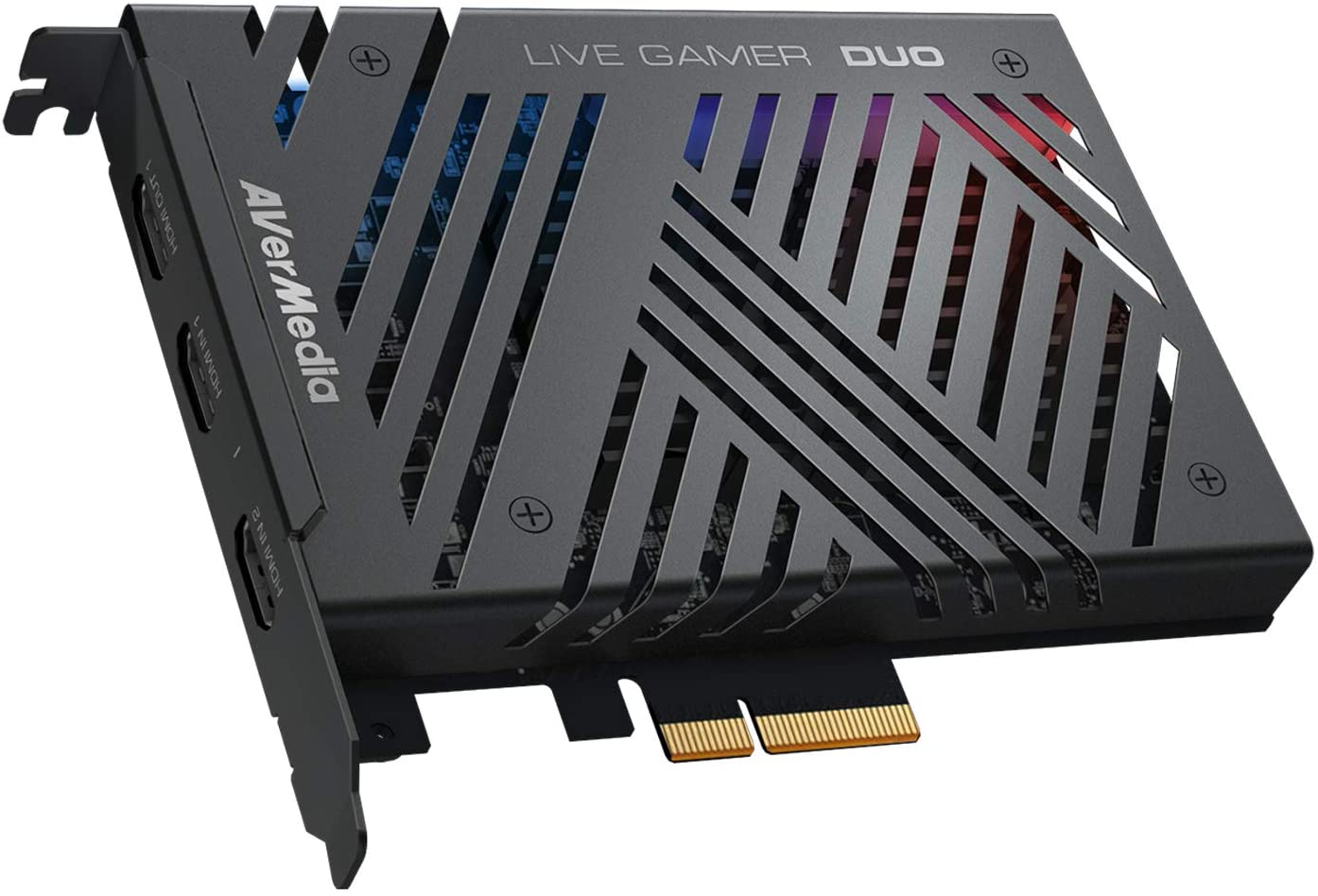 A slightly less known brand in the computing world, the AverMedia Live Gamer Duo is a solid and well rounded capture card. Supporting 4K resolution, 60 frames per second, and High Dynamic Range pass through options, you'll also have pass through options for 240 Hz footage for PC gamers. While the Live Gamer Duo does not support recording in those higher resolutions, it does have 1080p recording and live streaming while also being HDR capable.
In addition to the well rounded feature set, the Live Gamer Duo also features two separate HDMI inputs. This will allow you to capture from multiple devices, whether it be two different gaming consoles, an additional PC, or possibly a DSLR camera.
5. Elgato Game Capture HD60 S – Best For Portability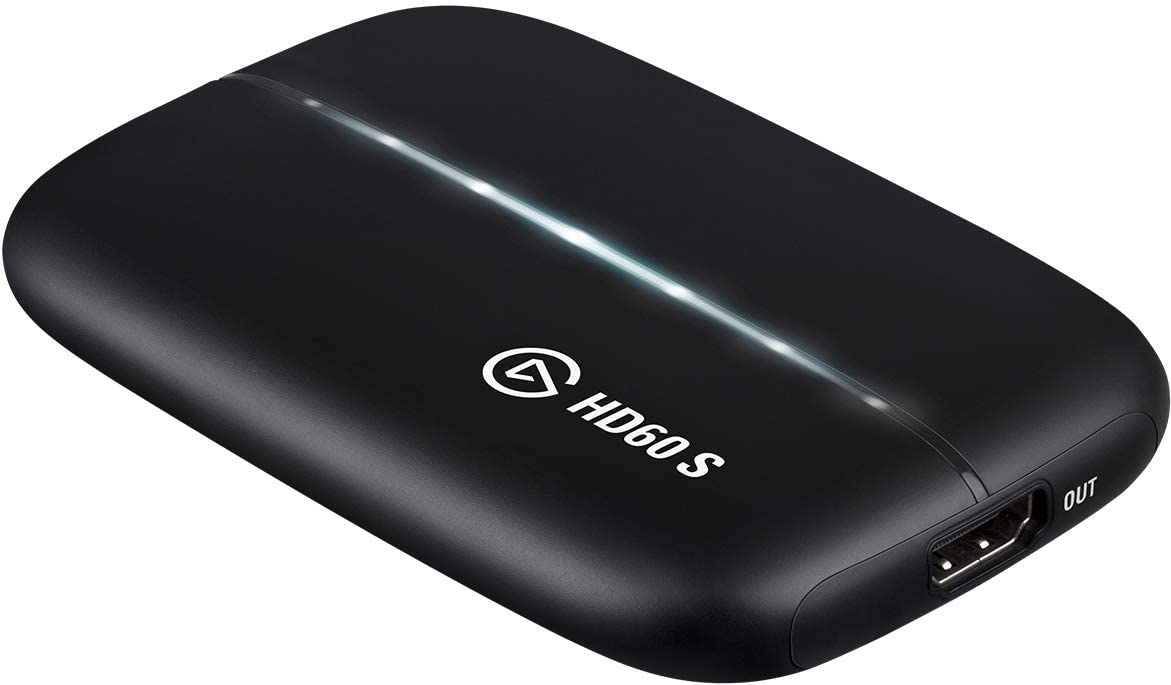 An external version of the Elgato HD60 Pro, the HD60 S connects via USB and does not require any attachment to your computers motherboard. As mentioned with the previous external capture card, this will afford you the ability to record without any PC rebuilding, while also being compatible with multiple computers for portability.
The HD60 S gives you the ability to stream and record in 1080p resolution at 60 frames per second, all with minimal latency via the built in "Instant Gameview". The HD60 S also gives you the option to stream directly to platforms such as Twitch and YouTube, with custom stream commands to add a webcam, overlay, and more. This capture card also gives you the option for built in live commentary functionality, allowing you to skip any syncing or extra production steps.
How To Pick The Right Capture Card For Your Setup
Because capture cards are universally necessary when gaming on console, figuring out which card is best for your setup is an important first step when entering the world of streaming. Resolution support, I/O, and form factor will all have a significant influence on which card is right for you. We'll break down the most important features to consider when purchasing a capture card and how they will affect your abilities to stream.
Choosing The Right Form Factor
As you can see by the capture cards listed above, there are two main form factors to choose from when purchasing a capture card. External capture cards, usually powered by USB, are an on-desk piece of hardware that simply act as an input hub for your various devices. These will not only support your consoles with a simple "plug and play" setup, but they also allow you to easily travel with your capture card, giving you the option to implement your card on a different PC.
The next option comes in the form of an internal capture card, attaching via PCI Express onto your motherboard. These are oftentimes more flexible in terms of I/O, proving to be a better option for higher quality streams. These will be a perfect fit for specifically built streaming computers, allowing you to plug in consoles and gaming PCs into the streaming PC. While these may be a great option for streamers who plan on intense gaming sessions, they may not be as user friendly or a good option for those new to streaming. It also requires a rebuild of your PC, or at minimum a reconfiguration of your PCI Express components.
Finding A Capture Card That Supports The Right Resolutions
Although most mainstream capture cards support 1080p, which is the standard resolution of most current generation consoles, with the release of the coming Xbox Series X could change what resolution is considered 'standard'. This results in a bit of foresight in terms of which capture card will not only support your current gaming setup, but also supporting the max resolutions of the future generations of consoles. Obviously it will be best to find a device that supports at least 4K resolution at a frame rate of 60 FPS. While your streaming platform may not support high resolution live streaming, most likely being capped at a resolution of 1440p, you will be able to capture and upload gaming sessions to sites like YouTube which support higher resolutions on non-live videos.
What Pass Through Specifications Are Supported
While you may see that a card is capable of recording in a certain resolution, whether it be 1080p or 4K, your card may be able to support a higher pass through resolution. This will eliminate the compression or data transfer cap through the device itself, allowing the pass through of higher resolutions or refresh rates.
Inputs and Outputs
The last piece of the puzzle to consider is the inputs and outputs supported on the capture card itself. Whether it is HDMI, USB Type C, or audio pass through, these will determine the number and type of devices you will be able to connect. So if you plan on connecting both a console and a gaming PC straight into your streaming computer, you will need multiple inputs to support both devices.
How Do Capture Cards Work?
Capture cards work much in the same way a television does, taking digital output signal from your device and displaying the images live on your computer. Because most computers only have outputs for video, whether it be HDMI or display port, the capture card acts to reverse the process and allow video to be sent to the computer instead of solely away from it. This allows you to send video outputs from devices such as an Xbox, PlayStation, Nintendo Switch, or even another PC itself.
The next step is to use this video source within your streaming software, allowing you to monitor and make adjustments before you stream it to your platform of choice. While some capture cards will allow you to stream directly to a specific website, requiring only your streaming key to connect it to your account, this is normally considered a sub par method of streaming. Using software such as OBS (Open Broadcaster Software) or Streamlabs, you will be able to use your gaming footage as a live video source, while also managing an input from a webcam, microphone inputs, graphic overlays, and a number of other stream enhancements. The streaming platform will then encode and stream your video feed live.
Do You Need a Capture Card for Xbox Series X For Streaming and Recording?
As streaming to platforms such as Twitch and YouTube have become more and more popular since their inception, gaming consoles have included easier integration for the popular and average streamer alike. Microsoft even created their own platform Mixer, attracting giant streamers such as Ninja as their new home for online gaming streams. Because of this new marriage between gaming and online streaming, consoles have implemented easy and automated methods for online game streaming. Although these methods are somewhat rudimentary, it is still a no hassle method for the average gamer to get their game play on the internet. Because this was an out-of-box feature on both the PlayStation 4 and Xbox One, you can expect this feature to be implemented on the newest generation of consoles once they are released this holiday season.
Although it is technically possible to stream your games on the internet without the need for extra hardware, it is by no means a perfect solution. Because these game streams are directed straight from the console, the customization you would expect from polished streamers isn't an option. This means any graphic overlays or even high frame rate game play will be put on the back burner with this bare bones option. The biggest drawback, however, is the lack of native voice input when streaming straight from the console, meaning you will solely have game play footage and audio being broadcast to the streaming platform. For all of these reasons, a capture card will be nearly always necessary if you plan on having a somewhat high quality or customized stream.
Why Are Capture Cards Better For Recording Game Play?
Even if you aren't looking to live stream your gaming sessions, having a capture card will still come in handy when it comes time to record your footage. Because capture cards offer the ability to record and pass through at higher resolutions and refresh rates, this means that your raw footage will have a leg up when it comes time to edit and upload the video. Because online video platforms such as YouTube have their own compression, you will naturally have a degradation of quality on your gaming footage when it is uploaded. Having the upper hand by recording higher quality raw footage will act to minimize the effects of this compression. In addition, raw footage will be easier to edit and color correct, allowing you to customize your videos without the fear of degrading the final product.
Furthermore, the ability to easily record your game play and subsequently catalog it will be significantly easier than simply ripping the footage from the built in console game play recordings.
How Capture Cards Benefit Live Streaming
As mentioned above, the benefits to live streaming are pretty substantial it terms of stream quality and flexibility. Not only will you be able to customize your stream, allowing you to overlay your video footage with graphics and other enhancements, but you will also have the option to individually record your game play while simultaneously streaming. This will allow you to have a polished stream with your own graphics, live chat, transitions, and additional audio inputs, but you will also end up with clean raw footage that you will be able to save for video uploads or compilations.
Additionally, if the game console you are using doesn't include the option for built in live streaming, as it is with the Nintendo Switch or older gaming consoles, using a capture card is the only option you'll have for live streaming through these consoles.
Another key benefit of implementing a capture card into your setup is the ability to outsource your streaming to a computer solely meant for it. This will allow you to have your gaming PC and streaming PC separate, which will prevent many technical issues down the road. It also allows your gaming PC to make use of its full computing power, not requiring you to reserve any of its resources for streaming programs. Furthermore, if your gaming PC needs to share PCI Express slots with an internal capture card you may end up with limited space on your motherboard, preventing you from running multiple graphics cards or any additional components on your gaming PC.
Which Capture Card Should You Get For the Xbox Series X?
Your preference in capture cards will come down to which features you appreciate most when it comes time to capture your gaming footage. If you plan on using a capture card across multiple PCs, it is possible an external capture card is your best bet. If you are looking to build an entirely new PC solely meant for streaming, having a motherboard based capture card may be your best bet.
Additionally, if you plan on being able to stream or record at much higher resolutions or frame rates, this could also influence your choice of capture card. It may be possible you plan on streaming classic games from older consoles, for which you may find the need for higher resolution recording unnecessary. Much of what you choose in a capture card will come down to which games you are streaming, but it doesn't hurt to have a higher end device in case you plan on playing a wide array of gaming titles.
Aside From A Capture Card, What Will I Need To Stream?
While a capture card is one of the most vital pieces of hardware needed to start live game streaming, there are a number of key programs, pieces of hardware, and tactics to improving the overall quality of your stream. While in theory all you need is a live feed of your video game footage, high quality streams will implement a number of other facets to enhance the production quality.
Broadcast Microphone
In addition to your game play audio, the inclusion of live commentary while you game is a staple among the streaming community. Very rarely will you see a streamer solely broadcast their game footage, with voice over commentary adding to the entertainment value and production quality. While microphones can range from inline on headphones to studio quality, its inclusion is almost a requirement with the current climate of game streaming.
Camera
Another key component of any popular live gaming stream, having a live webcam of yourself as you game is another way to connect with your audience and increase your production quality. Whether it is a simple monitor mounted webcam, or a high quality DSLR camera, adding a live face camera overlay will significantly improve the quality and viewer experience. If you plan on using a DSLR camera, having a capture card that can support multiple HDMI inputs will go a long way, allowing you to have inputs for both your game footage and camera simultaneously.
Graphics Overlay
Because of the flexibility in streaming programs such as OBS, you will have the option to include graphics and animations that will compliment transitions and the overall layout of your live stream. Being able to coordinate a section for your game play, chat box, webcam, or social media information will greatly improve the aesthetics of your stream. Not only will your stream look more professional, but you will also be able to stand out from the crowd with a unique look to garner more viewers. While you can purchase layouts and overlays from professional graphic designers, even something simple created in Photoshop can go a long way in improving your stream quality.
Lighting and Room Decoration
While having a webcam will put you a step ahead of many other gaming streams, going the extra mile by having proper lighting and an aesthetically pleasing stream room can put you that much further ahead. Whether it is an all in one lighting kit purchased online, or strategically placed house lamps, properly lighting your face and room is an important aspect of a visually pleasing video feed. This also extends to the background of your webcam, whether it be your room or simply a wall, adding in decorations can be an easy and cheap way to increase your quality.
Final Tips
As with any new leap in technology, there will be ripple effects that transfer over to other avenues and off shoots of gaming. As we would expect with any new generation of gaming console, the Xbox Series X will influence not only the at home gaming experience, but the gaming content and entertainment world as well. If you are planning to start streaming your games online, or currently have a less than optimized gaming setup, it will be wise to research which capture cards will cater to the new generation of gaming consoles. It is best to have an idea of which form factor of capture card, internal or external, will work best when planning on upgrading your PC setup. Obviously, if you plan building a PC specifically for streaming, a higher end internal capture card will be your best option. However, if you are looking to simply add on to your current PC setup, going with the portability of an external capture card may be more enticing.
Take into account which consoles you plan to stream from, whether it is the current generation or the upcoming next gen consoles, and you will have a solid idea of which features and specifications you will need to accommodate your stream.
Recap: The 5 Best Capture Cards for Xbox Series X