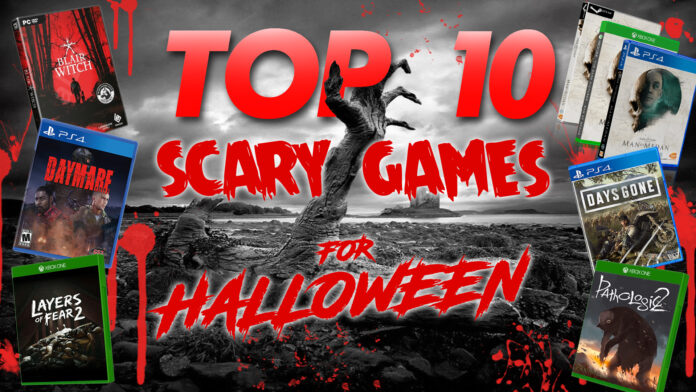 Horror Games to Keep You Up at Night
Halloween is just around the corner, and nothing beats the nerve-wracking, nightmare-inducing thrills that video games can offer. Fully immersing yourself in a virtual world of petrifying fear and heart-pounding suspense is the best way to spend the dark autumn nights of Halloween season. While horror genre video games are in season all year long, they are especially spooky during chilly Halloween nights.
The year of 2019 marks the release of new horror titles that are sure to leave both diehard horror fans and casual gamers on the edge of their seats. We evaluated this year's class of horror games based on the overall nightmare-inducing level. Prepare yourself as we narrowed the list down to the three best video games to get your Halloween spirits raging. Play them, if you dare.
Days Gone
Platforms: PlayStation 4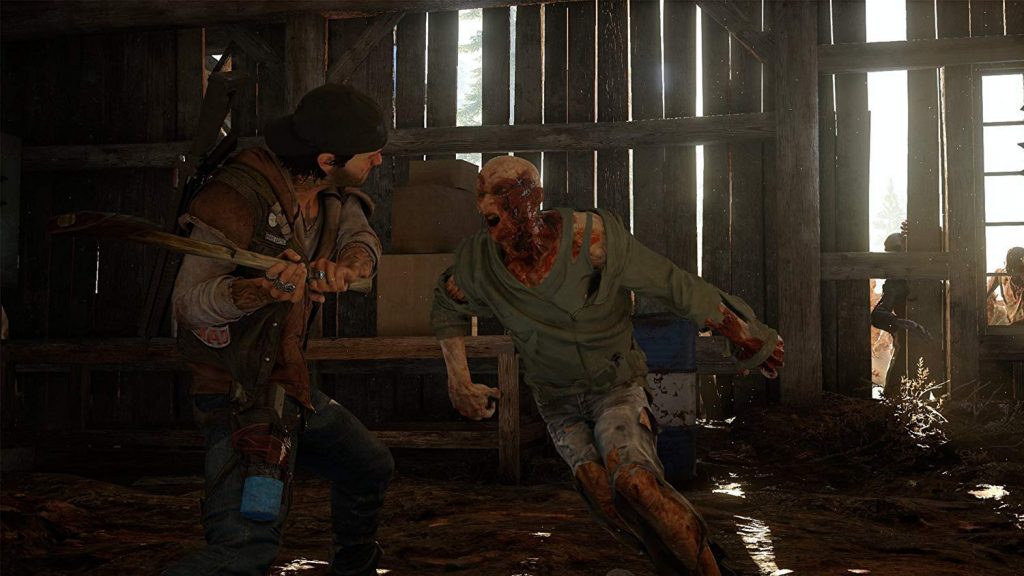 Days Gone is an adrenaline-pumping third-person open-world horror game that is set in the Pacific Northwest. Following the post-apocalyptic aftermath of a global pandemic, most of the world's population has been decimated. Zombie-like, virus-infected "Freakers" roamed what is left of civilization will devour anyone and everything in their path. Days Gone follows Afghanistan veteran turned outlaw bounty hunter, Deacon St. John. He navigates this terrifying domain of misery and death in search of his missing wife while in his trusty motorcycle.
What Makes it Scary?
Days Gone's fear-inducing formula was inspired by World War Z's fast-moving and relentless zombie hordes. It also blends seamlessly with its Sons of Anarchy style outlaw biker theme. As you play, you will be forced to make split-second life or death decisions to fight or flight. It's dynamic open-world gameplay that is combined with uneasy spectacular graphics and spine-ripping gore. This formula makes Days Gone an obvious choice to play on Halloween.
Blair Witch
Platforms: PC, Xbox One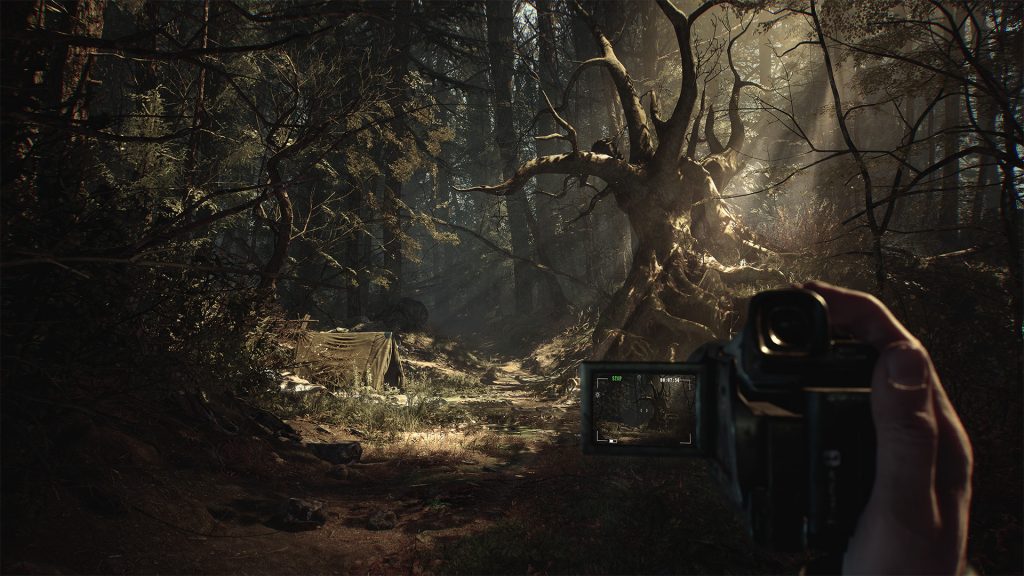 Based on the 1999 cult classic horror film, The Blair Witch Project. Blair Witch is a terrifying psychological survival game that delivers the same gritty POV cinematography and heart-pounding tension synonymous with the movie. Blair Witch is set in the same eerily enigmatic Black Forest Hills the same as the motion picture. The story evolves an ex-cop and veteran Ellis Lynch and his trusty German Shepard companion, Bullet. You will follow their story as they aid the search for a missing boy who mysteriously vanished in the woods.
What Makes it Scary?
This edge-of-your-seat thrill ride brims with cinematic style terror and suspense. Coupled with a drab haunting color palette and hair-raising audio, it does an excellent job of accentuating the chilling ambiance of the haunted forest. Blair Witch incorporates disorienting elements such as the iconic camcorder from the film, jittery flashlight-lit night scenes, and Ellis Lynch's own frightening PTSD flashback episodes. This mixture of horror and drama will amplify the feeling of panic and blood-curling terror throughout the game.
Layers of Fear 2
Platforms: PC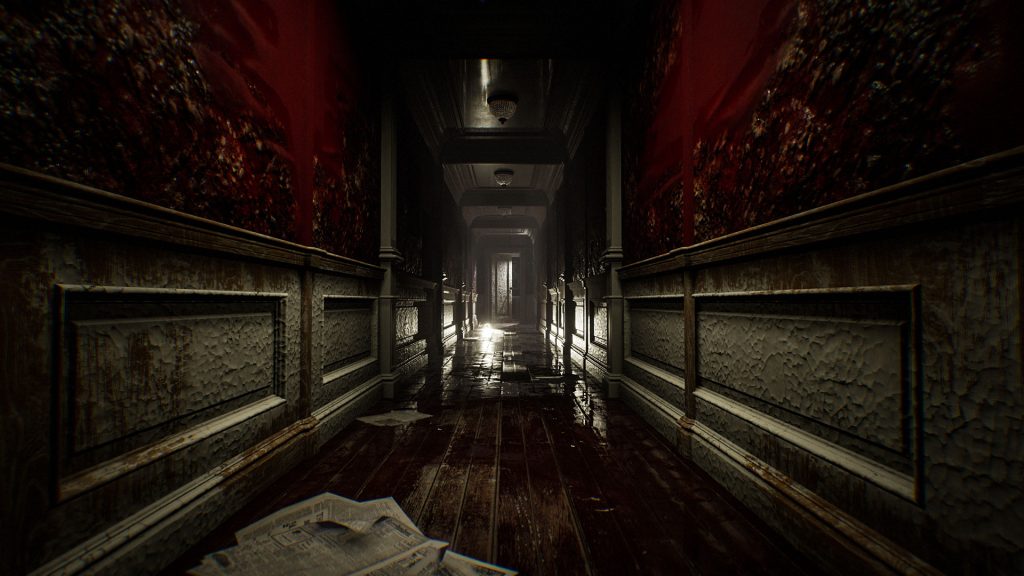 The game is naturally a sequel to 2016's critically acclaimed psychological horror game Layers of Fear. Layers of Fear 2 like the first one has emphasized exploration and story. Players will follow the horrifying tale of a Hollywood actor who is working with an enigmatic director to take on the leading role in a film. The movie will be shot aboard an ocean liner, putting you on the front seat of a surrealist and unsettling environment.
What Makes it Scary?
Layers of Fear 2 uses the original "artist gone mad" formula. This time it's your movie's director, whose spine-tingling voice fills the lifeless ship throughout the five Act adventure. This game relied heavily on hauntingly beautiful writing and an unsettling atmosphere. It also uses the classic film vibe in its descent to madness. With the setting changing at every turn, it produces a constant unease to keep players on edge. The experience is surreal as it is harrowing.
Apsulov: End of Gods
Platforms: PC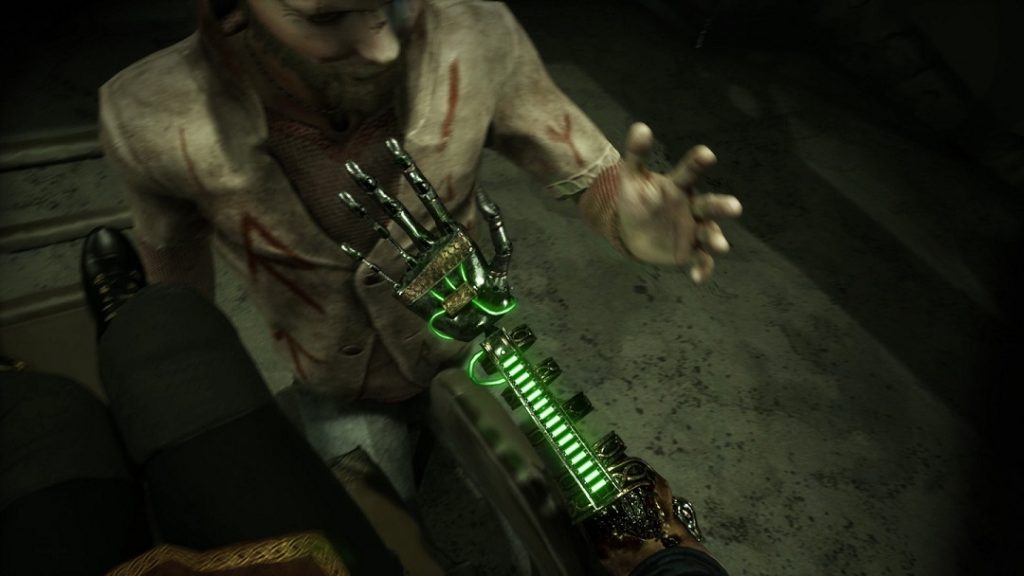 Apsulov is a first-person dark adventure game that mixes Norse Mythology and dark science fiction. At the start of the game, you will find yourself strapped to a medical chair. This kind of tense atmosphere is prevalent the entire time as it leads you to the games' horrifying narrative.
What Makes it Scary?
The game is heavily influenced by elements from Doom 3 and Dead Space. Its ingenuity in mixing technology and the occult is a perfect mixture for this terror-filled game.
Pathologic 2
Platforms: PC, Xbox One and PS4
The game revolves around the Town-on-Gorkhon, a settlement in which the exact locations and time-period are not specified. This setting leaves a sense of creepy mystery. Though there is a hint of Russian culture in the town, the developers' did incorporate some weird customs and bizarre superstitions.
What Makes it Scary?
The first part of the game will follow the story of a surgeon named Artemy Burakh, the son of the local physician. Things will start unfolding when he receives a letter from his father, asking for his help. The creepy atmosphere and tense scenes have significantly contributed to this game's uneasiness vibes.
The Dark Pictures Anthology: Man of Medan
Platforms: PC, Xbox One and PS4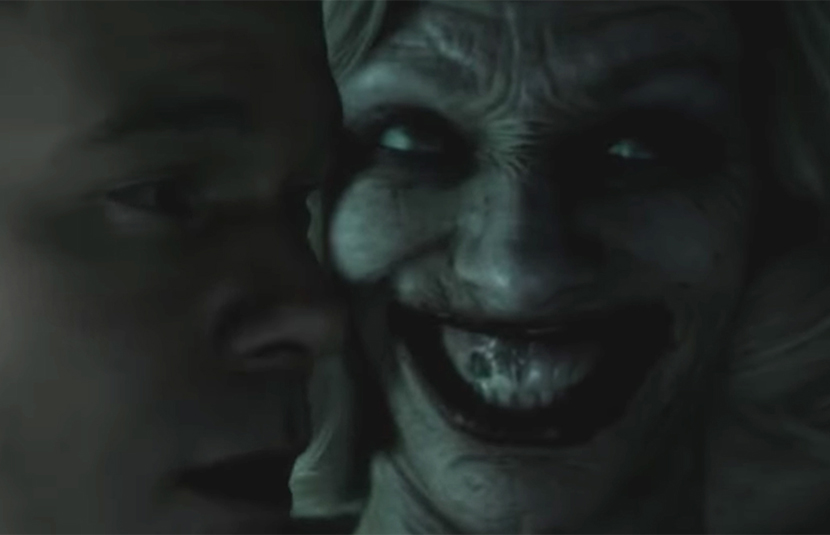 Man of Medan is a survival game that is developed by Supermassive Games. They are the developers behind the massively successful survival horror Until Dawn.
What Makes it Scary?
The game revolves around four Americans and a boat captain who ventured to the South Pacific Ocean. Onboard a dive boat called The Duke of Milan the crew started an underwater diving expedition. However, a storm approaches, and they become trapped on board the fabled Ourang Medan. This real-life ghost ship has been the subject of many paranormal investigations, so making this a setting has raised the scare factor of this game.
The Blackout Club
Platforms: PC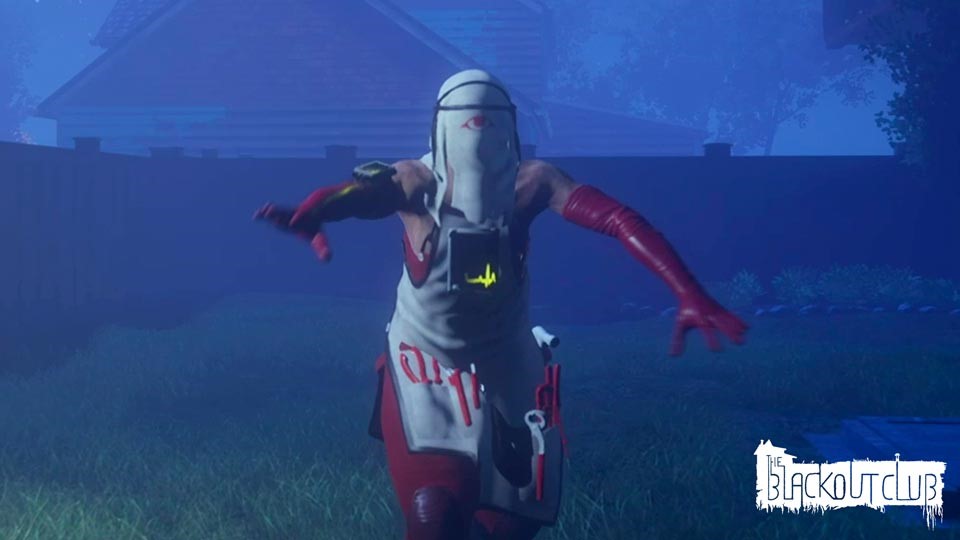 The Blackout Club is about a teenager from a little yet modern town. Every morning, you will find yourself covered in mud and sometimes with scratches. However, you have no recollection of what transpired the night before. This is not sleepwalking as there are times when you will lose the memory of an entire day.
What Makes it Scary?
As the story progresses you will find a new group of friends who shared this secret. The story then will revolve around you and your club as you investigate the BLACKOUTS. You will then set forth and attempt to uncover the mystery behind this phenomenon. However, you must be careful as there is someone or something who is watching your every move.
Devotion
Platforms: PC
Devotion is a first-person psychological horror-thriller that is developed by Taiwanese game developer Red Candle Games. The game was set in Taiwan back in 1980. The setting was in a sinister apartment complex in Taipei. You will find similarities between this game and P.T. as Devotion is influenced by the atmospheric first-person thriller genre.
What Makes it Scary?
The major part of the story will revolve around the troubled screenwriter Du Feng Yu and his family. The eerie music plus a foreboding sense of doom was masterfully crafted to keep you on edge.
Daymare: 1998
Platforms: PC, Xbox One and PS4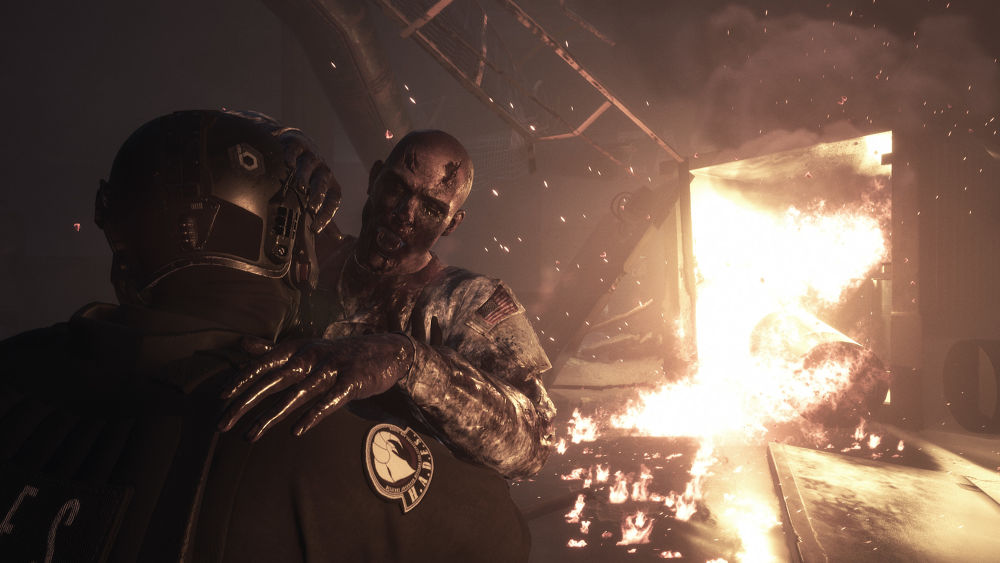 Daymare: 1998 is a third-person survival horror set in the nineties. It mixes creepy elements and survival mechanics in bringing that tense gameplay to life. Though unlike most of the games on this list, this game is not huge on the supernatural but more on suspense elements.
What Makes it Scary?
The game starts as a particular incident turns a small town into a killing zone. You will take control of three characters with the quest of finding the truth. However, are pressed in time, and there are mutated citizens at your heel, making your investigation more difficult.
Pacify
Platforms: PC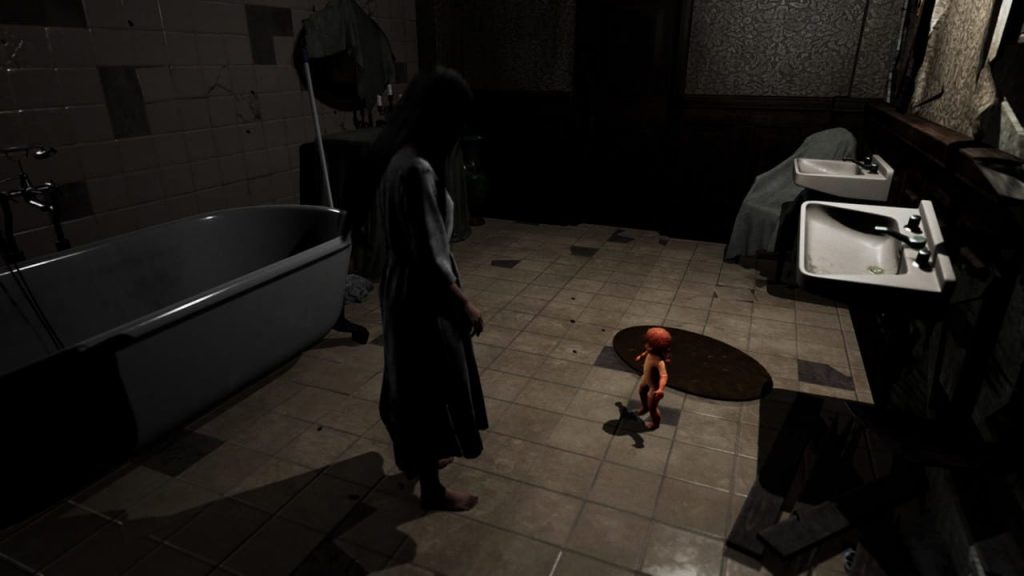 Pacify will follow the story of a PAH Inc. Paranormal Activity Helpers Incorporated employee, you. Your first job is a disaster waiting to happen as some broker hired you to check an abandoned house that he wants to sell.
What Makes it Scary?
The game will have you running for your life around a sinister, dark, and old house. As there is an evil entity inside the house that is out to get you. You must do everything in your power to " Pacify" her, or you won't be able to leave the house alive. But be careful, because as the game progresses, the evil gets intelligent and active, beware.