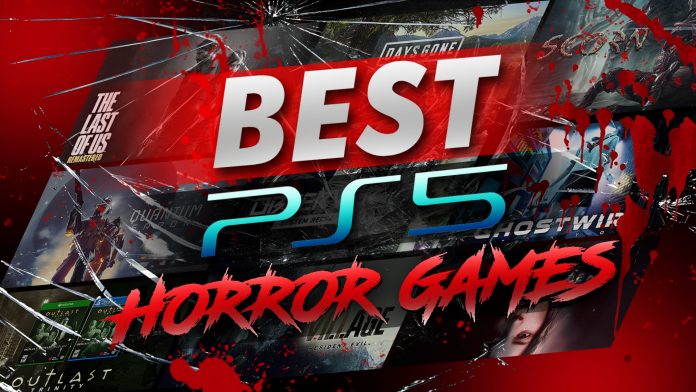 It's safe to say that 2020 is far behind the competition for the "Year of the Century Award." It has outdone itself in giving us unpleasant surprises over the past few months. Despite all these mishaps, we should strive to look at the silver lining.
One of the most-awaited releases that might just save this year is the launch of Sony's masterpiece, the PlayStation 5 (PS5).
And along with our anticipation for the PS5 is the excitement of the new games that comes with it! In this article, we will go over the best PS5 horror games to get on launch day. Also included in the list are games currently available for the next-generation console.
| Preview | Product | Release Date | Price |
| --- | --- | --- | --- |
| | GhostWire: Tokyo | 2021 | |
| | Martha Is Dead | 2021 | |
| | Scorn | TBA | |
| | Vampire: The Masquerade - Bloodlines 2 | 2021 | |
| | In Sound Mind | 2021 | |
| | Resident Evil: Village | 2021 | |
| | Quantum Error | Holiday 2020 | |
| | Observer: System Redux | Late 2020 | |
| | Returnal | TBA | |
| | The Last Of Us: Remastered | July 2014 | |
| | Bloodborne | March 2015 | |
| | Resident Evil 7: Biohazard | January 2017 | |
| | The Evil Within 2 | October 2017 | |
| | Dying Light: The Following (Enhanced Edition) | February 2016 | |
| | Outlast: Trinity | April 2017 | |
| | Until Dawn | August 2016 | |
| | Little Nightmares: Complete Edition | May 2018 | |
| | Days Gone | April 2019 | |
| | Resident Evil 2 | January 2019 | |
| | Alien: Isolation | October 2014 | |
The Best Horror Games for PS5: Upcoming Titles Worth Waiting For!
1. GhostWire: Tokyo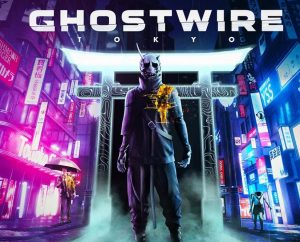 Fast Facts:
Developer: Tango Gameworks
Publisher: Bethesda Softworks
Release Date: 2021
GhostWire: Tokyo was initially announced by Bethesda Softworks in June 2019 and was revealed as a PS5 launch title during Sony's March press conference. Since then, teasers and trailers were released to give the audience a sneak peek of what to expect.
GhostWire: Tokyo is a first-person action-adventure and horror-survival game that revolves around the disappearance of 99% of Tokyo's population. Along with figuring out the mystery that lies behind their vanishment, is the task of fighting and warding off evil spirits starting to take over the city. You'll also face Hannya, mask-wearing people who might know something behind the whole occult phenomenon.
As the main character carries on with the responsibility of saving Tokyo, his abilities start to manifest. In the gameplay trailer released by Bethesda, the protagonist is seen carrying a bow-and-arrow while casting spells simultaneously.
Unlike most of the other titles in this list, GhostWire: Tokyo is no ordinary survival-horror game as it incorporates elements of the action-adventure genre. It's expected to be a unique piece of art like their previous release, The Evil Within 2.
It is worth noting that GhostWire: Tokyo is a Shinji Mikami title, the same game developer behind the infamous horror video game series, Resident Evil. Plus, the combat system is directed by Shinichiro Hara, known for Doom 2016.
Oh, and did we mention they enabled the character to pet all the Shiba dogs found in the game? Talk about a paw-perfect game to look forward to!
2. Martha is Dead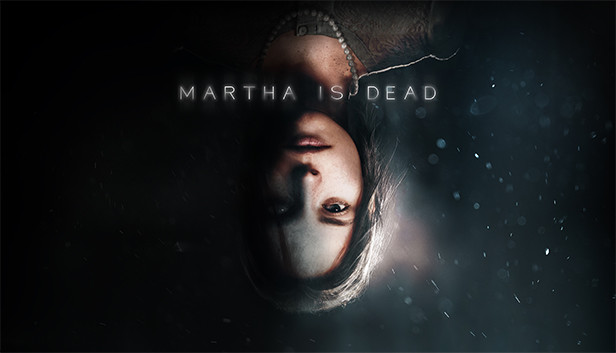 Fast Facts:
Developer: LKA
Publisher: Wired Productions
Release Date: 2021
From the publisher of The Light of Town, a mind-boggling and disturbing psychological game, comes Martha is Dead, another psychological horror title that promises to keep you on the edge of your seat.
According to LKA Founder Luca Dalco, Martha is Dead focuses on creating photorealistic graphics made possible by ray-tracing technology. The story revolves around the bereaved daughter of a German soldier who lost her twin sister (Martha). Martha was found dead after drowning, with her body desecrated in the process. Somewhere between dealing with terrifying ghosts of the past is a mysterious folklore shrouding the entire accident.
Set in 1944 Tuscany, Martha is Dead tries to reconcile how a beautiful place that holds historical value can be haunted with pain, sorrow, grief, and darkness. This first-person psychological thriller also aims to discuss and pay attention to different mental health issues.
3. Scorn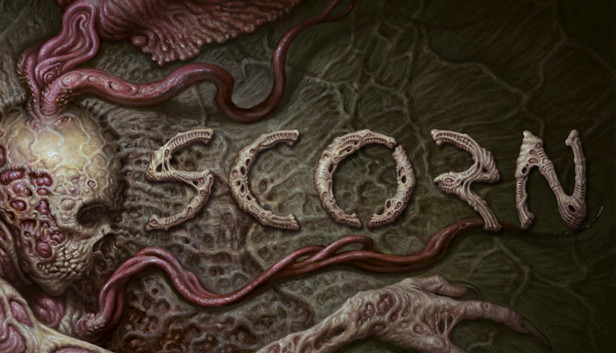 Fast Facts:
Developer: Ebb Software
Publisher: Ebb Software
Release Date: TBA
Ebb Software has been relatively mum about the details of one of the most awaited game releases, Scorn. Not much has been said about this game other than subtle hints and an eight-minute trailer.
Scorn is a first-person survival horror video game that is expected to be released by the first half of 2021. The game has been in development since 2014 but was temporarily put on hold due to funding problems. Fortunately, Ebb Software ran a successful Kickstarter project, which raised over $200,000.
Interestingly, Scorn was supposed to be divided into two games with separate release dates. However, because of the external funding it received, the company announced that they would be releasing the game as a whole
Scorn's story takes place in a dystopian world with creepy creatures lurking in the shadows. The protagonist is a skinless humanoid tasked to defeat these creatures. If you've watched the trailer, you'll know that you'll be using what looks like a piston made from skeletons and different body parts as a weapon.
Scorn's identity is like a page torn out of H.R Giger's sketchbook. This German artist is known for artistically combining human and machine elements. Critics describe his art as nightmarish and ghastly, exactly what Scorn is aiming for. Aside from jump scares, you may feel the need to control yourself from throwing up because of the game's gruesome nature.
4. Vampire: The Masquerade – Bloodlines 2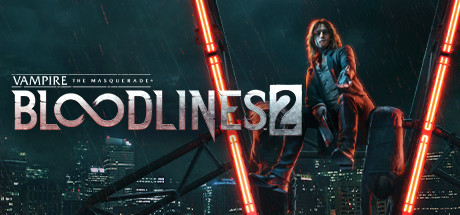 Fast Facts:
Developer: Hardsuit Labs
Publisher: Paradox Interactive
Release Date: 2021
Vampire: The Masquerade – Bloodlines 2 is the adaptation of White Wolf Publishing's popular role-playing board game and the sequel to 2004's Vampire: The Masquerade – Bloodlines.
According to Hardsuit Labs, there are significant changes that can be expected. Without going into too much detail, the developer claims that Bloodlines 2will be a darker and seedier version of its predecessor.
Caught in a bloody nightlife in Seattle, the character is part of the population ambushed by hostile vampires. Without the Camarilla around, other factions struggle to take control of the city.
After being killed and revived as a thinblood vampire, the player will be prompted to join a clan. These clans have distinct vampiric lineages with shared heritage and characteristics from common ancestors. Bloodlines 2 also teases the presence of the founding vampires in the game.
There are five confirmed playable clans, as mentioned by Hardsuit Labs, namely Brujah, Tremere, Toreador, Ventrue, and Malkavian. When joining a clan, different tasks and missions will be assigned to you to show your allegiance. More clans are expected to be revealed after the game's official release.
You can manifest up to six vampiric powers throughout the game. As a thinblood, you can choose one vampiric power to start your journey. You can select among the following: chiropterans, mentalism, nebulation, auspex, potency, celerity, thaumaturgy, presence, dominate, fortitude, and dementation.
Moreover, Bloodlines 2 adapts Tabletop's version of Resonance, giving blood different qualities ranging from delirium, desire, rage, pain, and fear. You'll have the ability to see into the cardiovascular system of other characters to see which blood type flows within them.
This game is intended to push next-generation ray-tracing technology with its extremely dark and gloomy environments. We're itching to get our hands on Bloodlines 2, are you?
5. In Sound Mind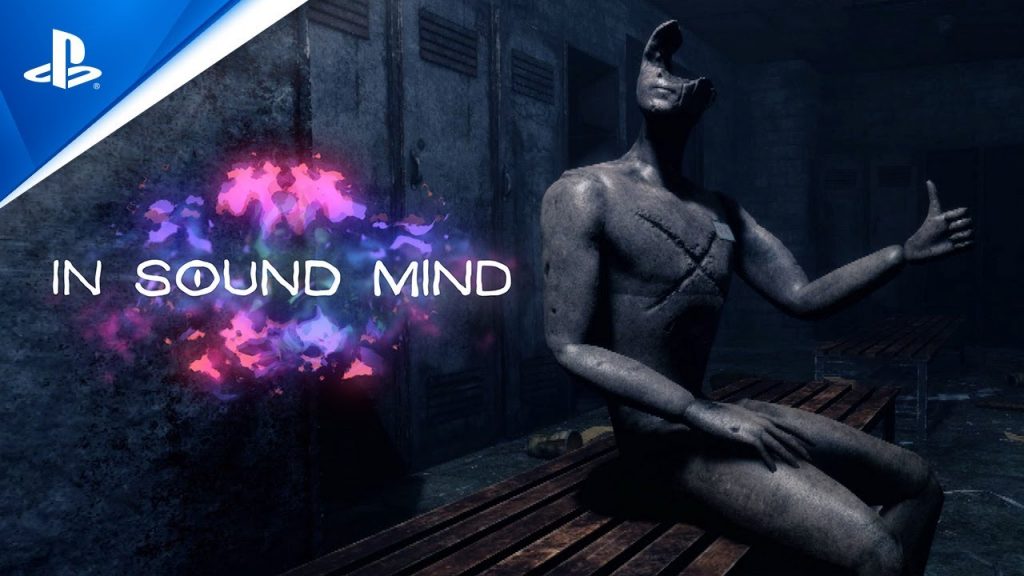 Fast Facts:
Developer: We Create Stuff
Publisher: Modus Games
Release Date: 2021
As if this entire year isn't enough to make us go crazy, In Sound Mind is a psychological horror video game that will extort our minds. It allows us to explore the wonders of how a person's mind works and how we can fall victim to all the tricks and ruses of our brains.
While the creator's Nightmare House 2 is filled with action and adventure, In Sound Mind combines elements of psychological horror and the survival genre. It tells the story of Desmond Wales, a psychiatrist who seems to be suffering from amnesia and wakes up in an old abandoned basement with blurred memories. As he ventures into this journey, you will see how the environment transforms into different inhospitable landscapes that appear to have a life of their own.
As a guide, Desmond Wales is left with a recording of himself explaining the decline of his memory. There are also recordings of his previous patients who look like they've fallen victims to experimental chemicals. He will re-analyze every recording and traceback his every step to get to the bottom of the situation.
In Sound Mind features inventive tasks and quests will keep you hooked. You will be asked to solve puzzles, get into tough boss fights, and even pet a cute little cat.
Filled with disorienting narratives, confounding stories, hazy memories, and a feline companion, In Sound Mind is a dark psychological horror game we can't wait to experience for ourselves!
6. Resident Evil: Village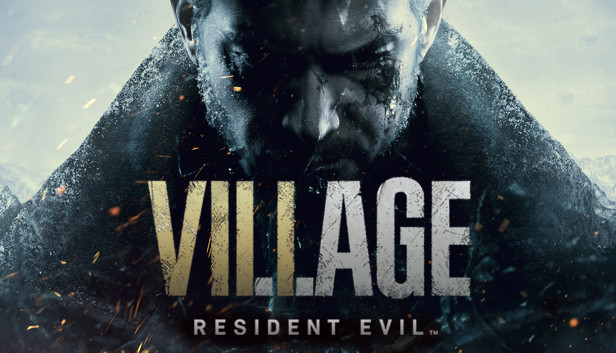 Fast Facts:
Developer: Capcom
Publisher: Capcom
Release Date: 2021
From the infamous Resident Evil franchise comes Resident Evil: Village, a survival-horror video game, nothing like we've ever seen before.
After the warm critical reception of Biohazard, fans have nothing but excitement for the new survival-horror game from Capcom.
According to Capcom, Village is a direct sequel to Biohazard, but they decided to go with the title because of the new standalone character. They also refuse to release the game on current-gen gaming consoles to avoid compromising the next-gen gameplay they're aiming for.
The game's story is a continuation from the previous installment, and it is rumored to tie all the loose ends of Biohazard. It will show Ethan and Mia trying to settle down in a whole new different place. Hopeful for a new beginning and looking to put their past horrors behind, the couple is completely unaware that a darker future awaits them.
The Resident Evil franchise has been known for its biochemical and monstrous themes. This time around, they decided to embrace magic and the third dimension by bringing occult elements and werewolves in the equation!
7. Quantum Error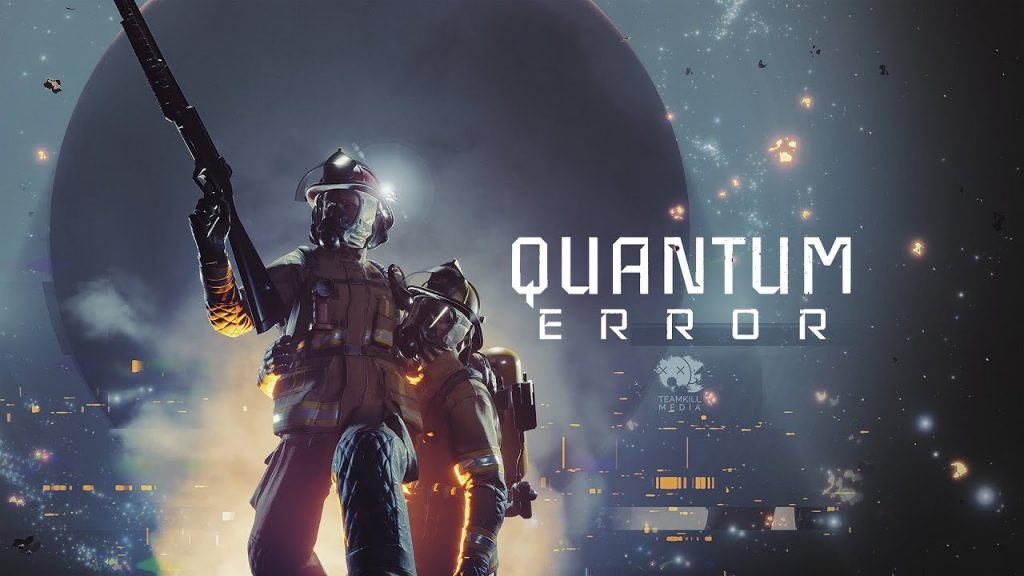 Fast Facts:
Developer: TeamKill Media LLC
Publisher: Team Kill Media LLC
Release Date: Holiday 2020
From the creators of King of Lorns: The Fall of Ebris comes Quantum Error, TeamKill's next-generation entry that falls under the horror-survival genre. Although this game is set to be released during this year's holiday season, rumors suggest that there might be delays, causing its launch date to be pushed back to 2021.
Quantum Error's main character, Fire Captain Jacob Thomas, is assigned to put out a fire at the Monad Quantum Research Facility. Their mission was pretty simple: extinguish the fire, save as many victims as possible, and get out of there. But everything takes a turn for the worse when they realized there was more to the situation than a simple fire.
It turns out that an unknown entity is responsible for the gruesome fire. Its intense video trailer showcases a gory environment with what looks like skeletal zombies. While much of the gameplay and story are yet to be released, interesting puzzles are shown in the trailer. A unique artifact and some corporate-looking characters might play an important role in the whole cosmic horror video game.
Quantum Error will be a Sony exclusive that will be available for the PS4 and PS5. To achieve the nerve-racking and gut-twisting gameplay experience, TeamKill made sure to take advantage of the PS5's ray-tracing, 3D audio, and dual sense haptic technology.
8. Observer: System Redux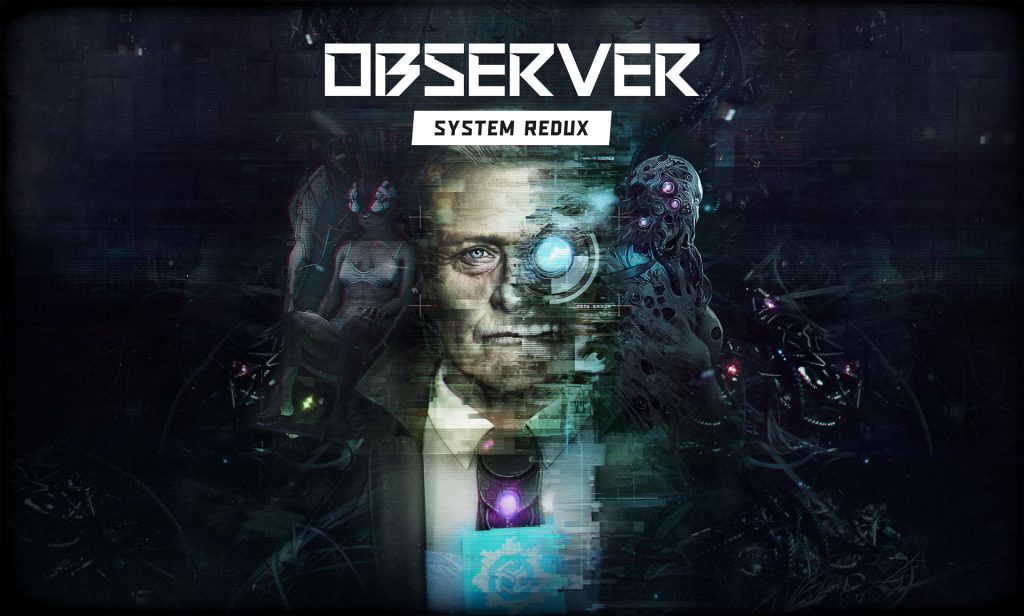 Fast Facts:
Developer: Bloober Team
Publisher: Aspyr
Release Date: Late 2020
Observer: System Redux is a promising next-generation remaster of the 2017 psychological horror video game. Players worldwide are raving about this title, and they can't wait for its release later this year.
This award-winning futuristic video game is set in a dystopian 2084, a year in which the world is inflicted with plagues and wars.
System Redux will allow you to play as Daniel Lazarski, a detective from the Observers police unit who can hack into people's minds using Dream Eater. You're also endowed with two powerful cybernetic vision augmentations: Electromagnetic Vision and Bio Vision. The former allows you to examine different electronic devices, while the latter scans for biological evidence helpful for your investigation.
The beauty of this game lies in how it was able to disrupt the boundaries of what's real and what's not. Your skepticism will transcend from the video game and into real life. Imagine being able to get into a dying person's mind and see their whole life collapse in front of them.
System Redux will feature three new storylines that are equally disturbing and unsettling, namely "Her Fearful Symmetry," "It Runs in the Family," and "Errant Signal." Are you ready to dive into the future with us?
9. Returnal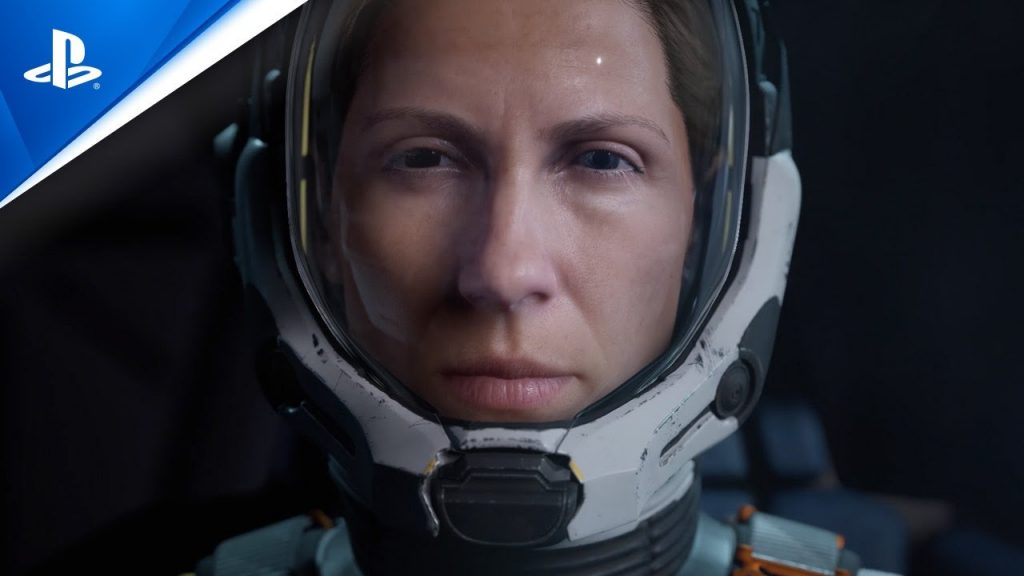 Fast Facts:
Developer: Housemarque
Publisher: Sony Interactive Entertainment
Release Date: TBA
Published under Sony Interactive Entertainment as PlayStation Studios, Returnal will be a third-person shooting game that combines science fiction and psychological horror elements. This game also marks Housemarque's departure from arcade shooting titles.
Returnal lets you control a female astronaut who ventures into a hostile planet. She is then attacked by aliens, leading to her death – or so she thought. She wakes up and relives the same fate over and over again, being stuck in an infinite time loop.
The real challenge appears to be the change in location every time she dies. When she wakes up, she's brought into a different planet with different aliens. The key to surviving the game is to adapt to her new environment immediately.
In addition to shooting aliens and staying alive, you also have to solve the mystery behind the existence of the time loop she's trapped in. Returnal will be Housemarque's most ambitious game yet, and all we can say is we love it already.
The Top Horror Games Available for PS5 Today!
The top horror games available for purchase immediately are actually PS4 games that can be played on the upcoming PS5. Since the new console is backwards compatible, you can expect to experience smoother and faster gameplay on the upcoming console.
1. The Last of Us Remastered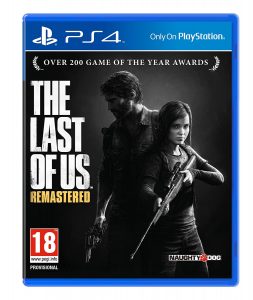 Fast Facts:
Developer: Naughty Dog
Publisher: Sony Interactive Entertainment
Release Date: July 29, 2014
The Last of Us Remastered is, as its name suggests, a recreation of Naughty Dog's PS3 masterpiece. Rebuilt with a more detailed environment, stunning visuals, and the same superb story, The Last of Us can easily be labeled as one this decade's best video games.
As one of the best story-based games ever created, its remastered version stays true to the original plot. It'll make you cry, it'll scare you, and it'll keep you on your toes—props to the entire development team for making one awesome video game.
The Last of Us follows the story of a post-apocalyptic America infested by a fungal plague. In the game, you control Joel, a smuggler escorting a young girl, Ellie, across the country to look for a cure while fighting off hostile humans and infected zombies.
Although produced for the PS4, the PS5's backward compatibility feature allows you to enjoy The Last of Us Remastered in mesmerizing next-gen quality.
2. Bloodborne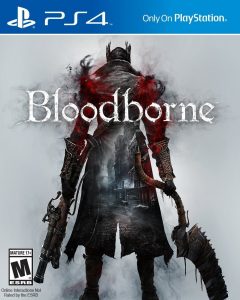 Fast Facts:
Developer: FromSoftware, Inc.
Publisher: Sony Interactive Entertainment
Release Date: March 24, 2015
Bloodborne is a third-person horror RPG that showcases gothic-meets-Lovecraftian elements. It became a crowd-favorite not long after its release because of its difficulty level, sound design, creative themes, and endless interconnected world structure.
The game kicks off with the player customizing their character, a Hunter, before venturing into the world of Yharnam, where he will battle cannibalistic creatures infected by a blood-borne disease. You'll follow your character as he looks for the root cause of the illness and discovers other secrets that lie behind the unfamiliar world.
Bloodborne features a very entertaining and fast-paced combat system. It involves different melee weapons, guns, ammunition, and even spells that can be used to enhance your character.
Bloodborne's success paved the way for its production into different media, such as comic books and trading card games. Although the title might feel like old news to some people, we definitely recommend getting your hands on this game to see how it plays out on the PS5.
3. Resident Evil 7: Biohazard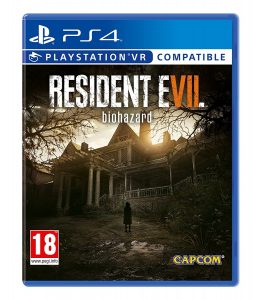 Fast Facts:
Developer: Capcom
Publisher: Capcom
Release Date: January 24, 2017
There's nothing much to say about the Resident Evil franchise, except how well-crafted each installment has been. Capcom has seemingly mastered the art of creating amazing gameplay with a well-written storyline. But Resident Evil 7: Biohazard might just be the toughest one to outclass.
The seventh installment revolves around Ethan Winters as he sets out on a mission to look for his wife, who's been presumed dead for a long time. He locates his wife imprisoned in a haunted house that serves as a sanctuary to a virus-infested family. He then finds out that his wife was infected with the same virus. With the help of a stranger, Ethan aims to find a cure for his wife while evading the infected family.
Biohazard is Capcom's return to its roots of horror and survival. Although Ethan can be equipped with different weapons and engage in combat, the game's central themes are exploration, navigation, and survival.
4. The Evil Within 2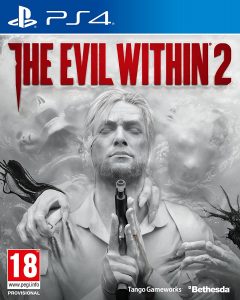 Fast Facts:
Developer: Tango Gameworks
Publisher: Bethesda Softworks
Release Date: October 13, 2017
The Evil Within 2 has everything a horror game fanatic could ask for. Its chilling and disturbing ambiance, along with the perfectly-timed jump scares, will leave your heart racing throughout the game.
The Evil Within 2 improves on everything its predecessor did wrong. Three years after the events of the first title, this game follows Sebastian Castellanos, who is still lost and barely surviving in a nightmarish world. Sebastian is now unemployed, dealing with his alcohol addiction, with everyone around him assuming that he's gone completely crazy.
Then comes Juli Kidman, who tells Sebastian that his daughter is still alive and is being used as a core for a new STEM dimension called UNION. Sebastian sets out on a journey to find his daughter and enter a world that he desperately wants to forget. If you're looking for a game that deals with grief, pain, and real horrors, this might just hit close to home.
5. Dying Light: The Following (Enhanced Edition)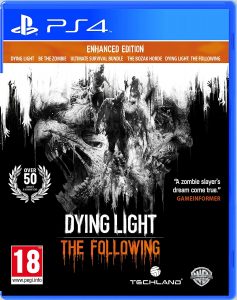 Fast Facts:
Developer: Techland
Publishers: Warner Bros. Interactive Entertainment
Release Date: February 29, 2016
Gone are the days when zombie antagonists could only walk, run, and eat. Dying Light: The Following is a game in which flesh-eaters somehow managed to learn parkour tricks that will leave you petrified and amazed at the same time.
This first-person zombie game is a more expansive version of the original title.
With the number of available zombie-apocalyptic games on the market, gamers were skeptical as to whether this game would stand out, and to their surprise, it did!
Dying Light: The Following is an open-world first-person horror game that follows Kyle Crane as he ventures into a world outside Harran to find the cure for the virus that infected his homeland. It also deals with a cult that worships the "Mother" who supposedly has the cure. Like many survival-horror games, it's also filled with themes of betrayal and deception.
One of the most remarkable gameplay features of Dying Light: The Following is the day and night cycle. During the day, the zombies are feeble creatures that can be killed easily, but come night time; they turn into vicious flesh-eaters you have to evade.
As far as zombie games go, this title is a staple that deserves to be in your collection.
6. Outlast Trinity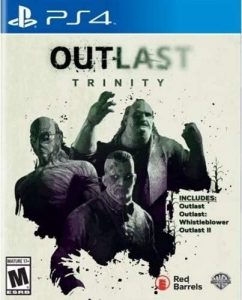 Fast Facts:
Developer: Red Barrels
Publisher: Red Barrels
Release Date: April 25, 2017
Dubbed as the next scariest video game series after Resident Evil, Outlast Trinity is a feast for all the horror enthusiasts.
Outlast Trinity is a horror bundle that includes Outlast, Outlast: Whistleblower, and Outlast 2. These are effective and consistently-horrifying video games that'll satisfy your extreme adrenaline rush cravings. One of the best things these games achieved is maintaining a scary environment, even during moments of silence and downtime.
The story revolves around a freelance investigative journalist who decided to conquer the horrors behind Mount Massive Asylum. The catch with the game is you can't fight. All you're left with is the ability to run, hide, die, and ultimately, survive. You are equipped with only one object, the camcorder, whichallows you to take videos of events around you.
Outlast Trinity will give you a real sense of what it feels like to be trapped in a twisted series of events and not be able to do anything but survive.
7. Until Dawn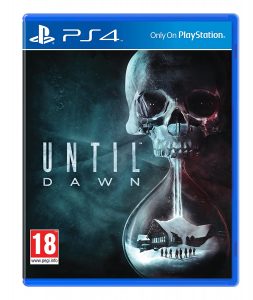 Fast Facts:
Developer: Supermassive Games
Publisher: Sony Interactive Entertainment
Release Date: August 25, 2015
Until Dawn may not have received a warm welcome from hardcore critics because of its cliche slasher storyline, but it redeemed itself over time. Walking Dead fans will find themselves in familiar territory in this beautifully-crafted horror game by Supermassive Games.
Until Dawn tells the story of ten teenagers who go out on a camping trip to the mountains of British Columbia. While fooling around, one prank gone wrong results in the disappearance of two of their friends, the twin sisters Beth and Hannah.
A year later, the same group decides to return to the same cabin to commemorate the befallen sisters. But once again, things don't go as planned. A series of horrifying events threaten the lives of every member of the group.
The core of this video game revolves around its cause-and-effect gameplay. Throughout the game, you will be prompted to decide for every member of the group. You have to choose carefully because these choices will have an enormous impact on the game's outcome. The challenge is to make all the right decisions to ensure all the members survive.
There's a certain "cabin in the woods" vibe to this video game that you'll definitely enjoy. The difficulty of Until Dawn lies in keeping each character alive through intelligent choices. Will you be able to keep up?
8. Little Nightmares: Complete Edition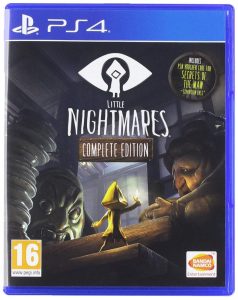 Fast Facts:
Developer: Tarsier Studios
Publisher: Bandai Namco
Release Date: May 18, 2018
As a kid, were you constantly thinking about the monsters hiding under your bed or inside the closet? Did these thoughts keep you up at night, wondering if they'll suddenly come out to spook you? Relive your childhood fears with Little Nightmares: Complete Edition!
Help Six in his attempt at escaping The Maw, a place of misfortune, inhabited by dark souls looking for their next kiddy meal. As she navigates and finds her way out of The Maw, she'll be caught and held prisoner by different grotesque-looking creatures with an appetite for kids. The game can also be played from the Runaway Kid's perspective for a different look at what Sixgoes through.
Your task is to solve puzzles, run away from corrupted souls, and escape traps to go back to your comfy little bed and forget about the traumatic nightmare. This game can easily capture every players' hearts by bringing them back to their childhood fantasies and fears, intensified by a dark and twisted storyline.
9. Days Gone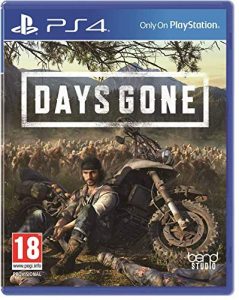 Fast Facts:
Developer: SIE Bend Studio
Publisher: Sony Interactive Entertainment
Release Date: April 26, 2019
With plenty of zombie games available, it would be difficult for one to stand out and be everyone's favorite, but that doesn't mean it's impossible. With the right storyline, a video game can quickly catapult to fame.
Days Gone is a survival-horror title that puts you in a position to make decisions for the main character. These choices aren't gravely consequential, but they compel you to come up with thought-provoking strategies.
You will be playing Deacon St. John, a biker who thought he lost his wife when the outbreak started. While doing odd jobs to buy parts for his motorcycle, he came across an officer in a helicopter with his wife. He then realized the possibility that his wife might still be alive.
In search of his missing wife, Deacon needs to face and overcome the zombies spread across the area. Days Gone features a day-and-night cycle, including changing weather conditions that will alter your approach as the game progresses. You can even use the zombies to your advantage by luring them and making them kill marauders on your behalf.
Days Gone is an excellent survival horror game that will keep you hooked for 50 hours or so. The emotional appeal of the storyline adds to the impact that the game will be leaving you with. And don't worry because it does have a satisfying ending.
10. Resident Evil 2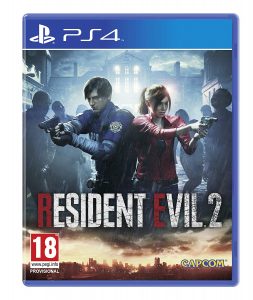 Fast Facts:
Developer: Capcom
Publisher: Capcom
Release Date: January 25, 2019
Resident Evil 2 is the long-overdue remake of the 1988 horror video game. You can choose between Leon or Claire as the main character to navigate the zombie-infested Racoon City. Although this game is labeled as a remake, Capcom decided to implement some changes to suit their modern audience.
Leon is a rookie cop who has to deal with a zombie outbreak on his first day of work. On the other hand, Claire is the strong-willed female protagonist who's certain that the Umbrella Corporation has something to do with the zombie outbreak.
For everyone following this franchise, the two main characters should be familiar. With stories and missions connecting both campaigns, you'll be given the chance to get to know these characters better as the game progresses.
Resident Evil 2 is a gory and horrifying remake that brings the game to its former glory. The past few years may have been rough for Capcom, but we are reminded why the company remains a stalwart in the gaming industry with this release.
11. Alien: Isolation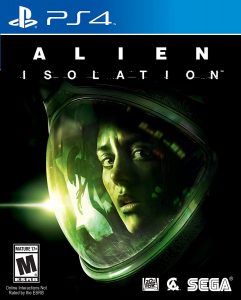 Fast Facts:
Developers: Creative Assembly, Feral Interactive
Publisher: Sega
Release Date: October 6, 2014
Alien: Isolation is a creative and well-crafted action-survival video game. Although it's not the type to produce jump scares and grotesque scenes, this game is actually more horror than your ordinary sci-fi alien genres. In addition, the detailed environments that match its cinematic masterpiece are something to behold. It delivers an immersive visual experience that will leave you in awe.
Inspired by Ridley Scott's 1979 film, Alien: Isolation is centered around stealth and evasion rather than your typical gun-filled horror game. The story revolves around Amanda Ripley, the daughter of an alien named Ellen Ripley, who's out to find the reason behind her mother's disappearance.
To survive the game, you have to outsmart the aliens stalking you by making intelligent decisions. You have to overcome hostile humans and androids to unravel the mystery. You'll also have to confront a big corporation that might have something to do with the whole incident.
Alien: Isolation is a game with lapses and technical bugs, but it has received overwhelmingly positive reviews, so it wouldn't be smart to skip this in your playing list.
Recap: The Best Horror Games To Play On PS5
The Best Horror Games for PS5: Upcoming Titles Worth Waiting For!
1. GhostWire: Tokyo
2. Martha is Dead
3. Scorn
4. Vampire: The Masquerade – Bloodlines 2
5. In Sound Mind
6. Resident Evil Village
7. Quantum Error
8. Observer: System Redux
9. Returnal
The Best Horror Games Available For PS5 Today!
1. The Last of Us Remastered
2. Bloodborne
3. Resident Evil 7: Biohazard
4. The Evil Within 2
5. Dying Light: The Following (Enhanced Edition)
6. Outlast Trinity
7. Until Dawn
8. Little Nightmares: Complete Edition
9. Days Gone
10. Resident Evil 2
11. Alien: Isolation
This year might not be as prosperous as we'd hope it to be, but it's certainly been a feast for the gaming community. With the upcoming release of the PS5 and the great game selection that comes with it, we are in for a lot of treats.
We can't wait to see and experience the nerve-racking elements horror game developers have created for us. We will soon be traversing new worlds, fighting familiar and unknown creatures, and staying on top of our game just to stay alive. Are you excited?