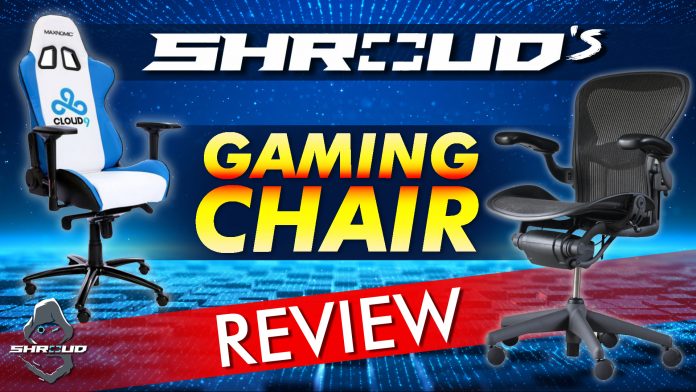 Mike Grzesiek, better known by his online username, Shroud, is an extremely popular Counter Strike gamer and streamer with 5.8 million subscribers on his YouTube channel and over 7 million on his Twitch account. Due to his online presence and talent when it comes to Counter Strike play, it's no wonder why so many of his fans and followers look up to him when choosing gaming equipment of their own.
In this article, we take a deeper look at the gaming chair that Shroud is currently using as well as the chair he used previously. We have also included an in-depth buying guide below these two reviews, helping you understand everything that you should be aware of before investing in a new gaming chair of your own.
Keep reading if you want to learn more about the gaming chairs used by Shroud.
Shroud's Current Gaming Chair – Herman Miller Aeron Ergonomic Office Chair with Tilt Limiter
"This chair is really comfortable. It got like one of the best cushion I've ever felt." – Shroud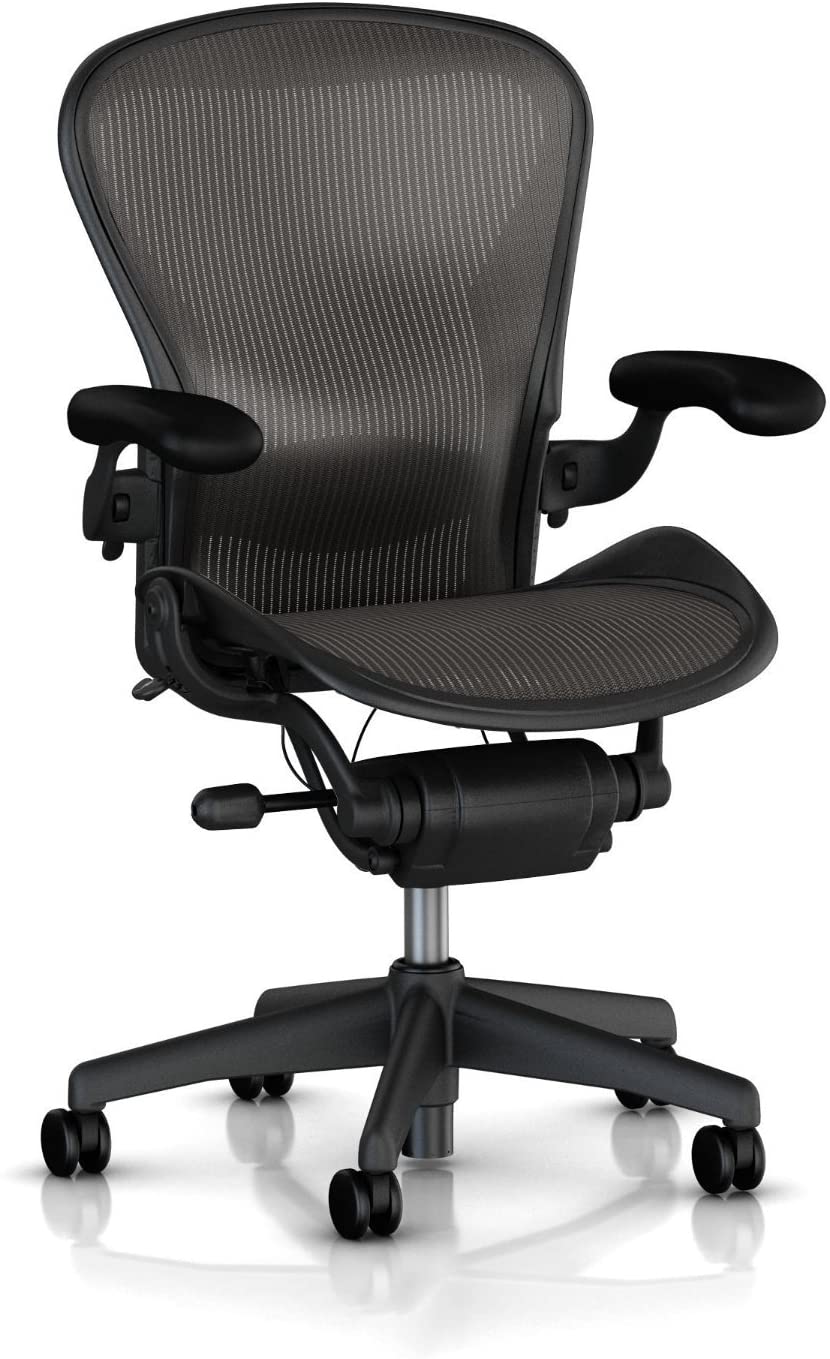 It's really no surprise that Shroud would choose a gaming chair like this Herman Miller Aeron. As someone who spends hours upon hours a day sitting in his chair playing and streaming PC games like Counter Strike, he needs a chair that is built for comfort and support.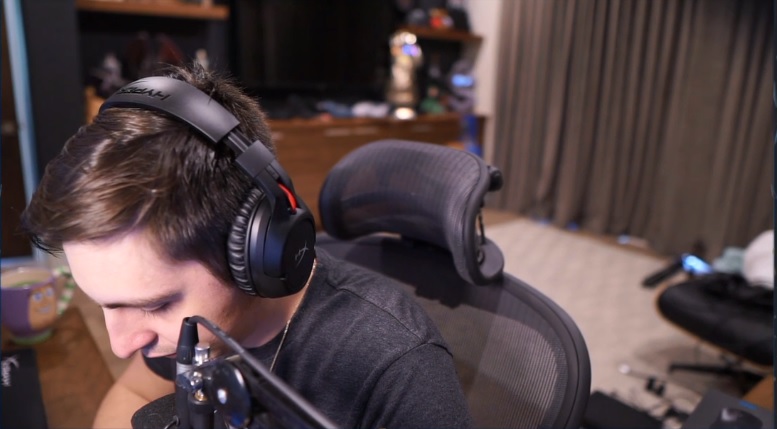 This gaming chair provides just that. The creators of the Herman Miller Aeron looked at over 20 years of research on the science of sitting and chair manufacturing when they were creating this model. As a result, the chair was made with an ergonomic design and elastomeric suspension that is comfortable for users no matter how long they remain seated.
This gaming chair features 8 different zones of varying tension, allowing it to be comfortable for all areas of the body in nearly all positions. It allows for a wide range of motion and shifts between a leaning forward and a reclining positions smoothly, so gamers won't be stuck in a rigid position during game play.
Constructed with an incredibly thin yet durable seat and back material, this chair is more breathable than your standard gaming chair. This is another reason it is so comfortable for longer periods of time. As your body heats up, the heat is able to pass easily through the chair itself, preventing your from getting sweaty or uncomfortable against the material.
This chair's back is designed to mimic the natural shape of the spine and the forward tilt of the pelvis area. You won't have to adjust your body in an unnatural way to fit into the seat, which cradles you with the ergonomic design for hours on end.
Three different size options, A, B, and C, are available for the Herman Miller Aeron, making it inclusive for most body types. However, the back of this chair remains relatively low even at the largest size available, so it may not be the best option for taller individuals.
It is also worth noting that this chair does not come with a built-in headrest. This may not be an issue for some, but could cause neck or head pain when reclining for others. An attachable Herman Miller headrest is available for anyone who wants to buy it separately, so it's not an impossible issue to work around.
Overall, this is an incredibly high-quality and comfortable gaming chair, and it makes perfect sense that Shroud would choose it during his Counter Strike playing and streaming. The chair's purpose is to keep the user's spine and back healthy and supported, even for long hours, which is exactly what a player like Shroud needs.
Shroud's Previous Gaming Chair – MAXNOMIC CLOUD9 CAS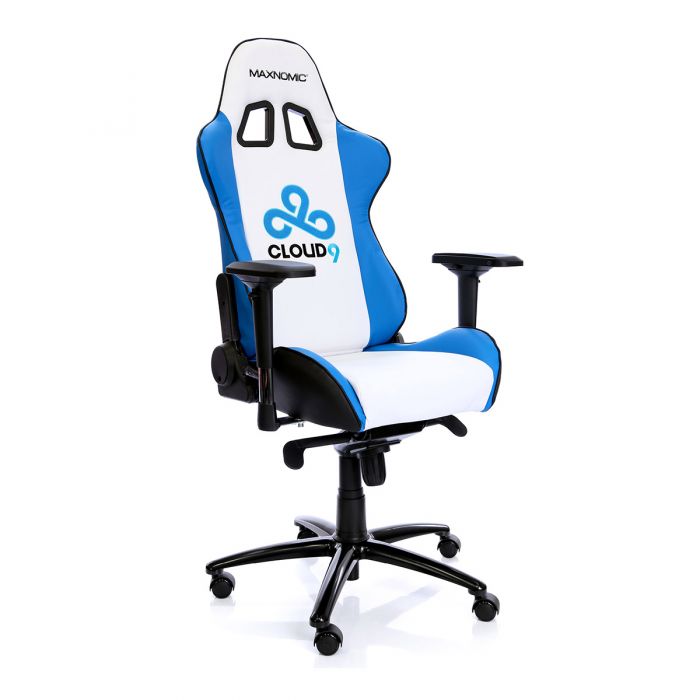 MAXNOMIC is a well known brand, and they are recognized specifically for their gaming chairs. They tailor their chairs towards serious gamers who are involved in e-sports and streaming on platforms like Twitch, Mixer, and YouTube.
It makes sense, then, that Shroud would have been interested in this company when looking for his previous gaming chair. The MAXNOMIC CLOUD9 CAS is the brand and model that he was using before investing in his Herman Miller, and it has a ton of great features that made it a worthwhile purchase for a serious gamer like Shroud.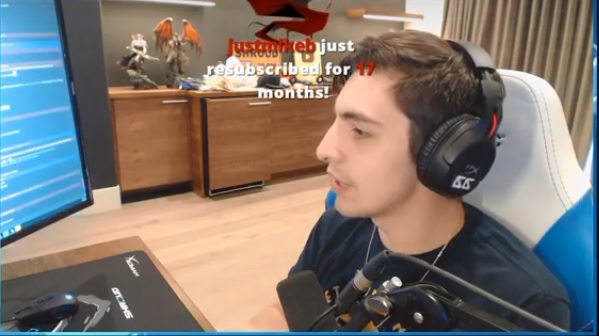 The inside of this chair's seat and back has been constructed with a thick piece of cold cure foam padding, making it comfortable, cool, and supportive for long hours of game play. This type of foam conforms slightly to your body as you sit in it while still retaining it's natural shape over time, making it a durable options for gamers who don;t want to replace their chair often.
The outside of the chair is made with a high-quality PU leather. It is extremely durable yet flexible, making it a great option for gamers who sit in their chairs for long stretches of the day. It is worth noting that this material, while comfortable to sink into, is not as breathable as the Herman Miller chair that Shroud currently uses. However, the cold cure foam does an excellent job of keeping the seat cool despite body temperature.
This chair's back leans forward and reclines back to allow gamers to find a comfortable position while playing. The seat itself also tilts, but it does not offer the same range of motion as Shroud's current chair.
All in all, the MAXNOMIC CLOUD9 CAS is a great chair for gamers who take what they do seriously. It's a fantastic option if you spend long hours in your gaming chair but don't want to spend as much money as Shroud has invested in his current Herman Miller.
Gaming Chair Buying Guide
Now that you know more about the gaming chairs that Shroud uses during his Counter Strike streams, you may be wondering how you can find the perfect chair for yourself and your own gaming setup at home. Finding the right option can be a bit overwhelming due to the amount of options out there right now, so we have put together a buying guide to make the process easier for you.
What to Consider Before Buying a Gaming Chair
Price
Before you even begin looking at gaming chairs, you need to determine what your budget is. This will help you significantly narrow down your options.
Not all of us want or can afford a chair like Shroud's current Herman Miller. However, there are plenty of high-quality options currently on the market that you can find at an affordable price. The more you pay, the more bells and whistles the chair will probably come with.
Range of Movement and Support
Not all gaming chairs provide the same level of support for your back or the same range of movement. Depending on what you'll be doing in your gaming chair and how many hours a day you will be sitting in it, you may want to prioritize these features.
Sitting in a chair for hours on end is known to be bad for our spines, necks, lower backs, posture, and more. However, gaming enthusiast spend a good portion of their days sitting in spit of this fact. If you are going to be sitting all day, you should make sure that you have a chair constructed to be as supportive as possible.
Look for a chair with an ergonomic design, including a curved back, a headrest, and easily adjustable back and seat supports.
You also want to make sure the chair moves easily, allowing your body to recline and lean forward the way it would naturally, without causing unnecessary stress to any area of your back, legs, or neck.
Comfort
Support isn't the only thing to consider when choosing a gaming chair. You also want to choose one that allows you to be comfortable sitting in for long periods of time. In all likelihood, you will be spending a great amount of time in this chair. You want to know that you won't be sore because of it.
You will want to look for an option with high-quality internal materials, like durable but soft foam padding in the seat. You may also want to consider the chair's ability to keep your body cool and look for breathable materials or cool-touch foams and upholstery.
Size
All bodies are built differently, so the same chair isn't going to be a perfect fit for each and every one of us. Not all chairs have the ability to handle certain weights or the backrest to support a taller individual.
Pay special attention to a chair's height and weight capacity before you commit to purchasing it. Many gaming chairs today even come in various sizes, so be sure to check the manufacturer's sizing chart to determine which option is best for your own body type.
RELATED: Best Gaming Chair for Big Guys
A chair that is not the correct size for you won't offer the same level of support, movement, and comfort as a chair that is. It is worth taking the time to find the right fit for you.
Durability
As with most things, you want to be sure that you're getting the most out of your money when you buy a gaming chair.
A chair constructed with lower quality materials such as soft plastics, basic foam padding, or thin faux leather, vinyl, or fabric is going to be more affordable but also more likely to take damage. Saving money on the chair upfront isn't necessarily a value if you will be replacing or repairing the chair in the near future.
A chair made with high-quality materials, like metal, leather, durable upholstery, and professional foam padding will last you much longer and remain comfortable and supportive for a longer period of time.
Consider how long you intend to keep and use a gaming chair before you over or under spend on the option you're looking at. An investment now could actually end up saving you money down the line.
Conclusion
Shroud is an excellent and entertaining Counter Strike streamer looked up to by millions of other gamers. We all look to our favorite streamers and gamers, especially if they are a professional in the gaming scene, when it comes time to choose our own gaming equipment.
We hope that this article gave you a better understanding of Shroud's current gaming chair as well as his previous one. The Herman Miller Aeron Ergonomic Office Chair is an incredibly high-quality option built for hours and hours of daily use, comfort, back support, and a complete range of motion. It makes sense that a serious gamer like Shroud would invest in this high-end chair for his streaming and playing.
The MAXNOMIC CLOUD9 CAS is another fantastic option, built specifically for serious gamers who want to be comfortable during long streaming or gaming sessions. It is a far more affordable option than the Herman Miller and doesn't perform quite as well, but it is more than effective for the average game enthusiast.
If you are interested in either of Shroud's gaming chairs or are going to begin looking for a different gaming chair of your own, keep in mind the things we listed in our gaming chair buying guide above.
Recap: Shroud's Gaming Chairs