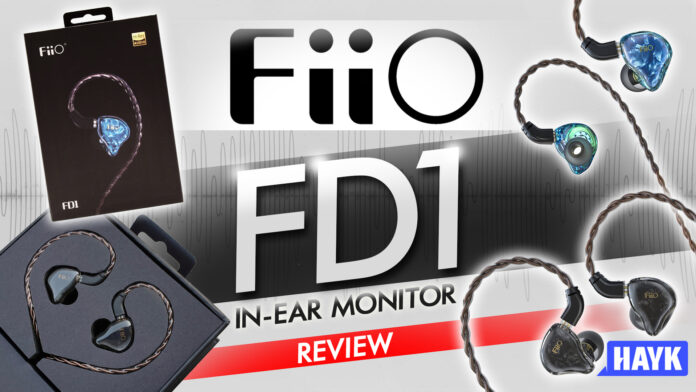 With so many options on the market, finding the right in-ear monitor can be a challenging endeavor, especially if you have a tight budget.
Picking the right in-ear monitor can take your music in places way beyond where the average earbuds can take you. The right in-ear monitor can help musicians, audio engineers, and audiophiles listen to or create the best music. In-ear monitors also eliminate stage volume, helping live performers achieve a precise mix of volume when performing in small venues.
This article covers all the things you need to know about the FiiO FD1 in-ear monitor. More specifically, we'll talk about the features that set it apart from the competition.
Does Picking the Right In-Ear Monitor Matter?
Yes, it does. Picking the right in-ear monitor for music is similar to picking the right in-ear monitor for Xbox One or picking the best in-ear monitor for PS5.
You see, in-ear monitors come in varying types, sizes, and shapes. Some in-ear monitors have cables that hang straight down, while others wrap over the back of your ear.
Performers prefer over-ear setups because the cables are routed to the back of your ears, making them harder to spot on stage. That explains why most professional-grade in-ear monitors have an over-ear design.
Apart from that, in-ear monitors have varying sizes and material types. Like most consumer products, there are wireless in-ear monitors, but signal interruption is still a common issue when the receiver is too far from the source.
Driver type and size also vary from one in-ear monitor to the next, and you must pick one that meets your standards.
FiiO FD1 Quick Specs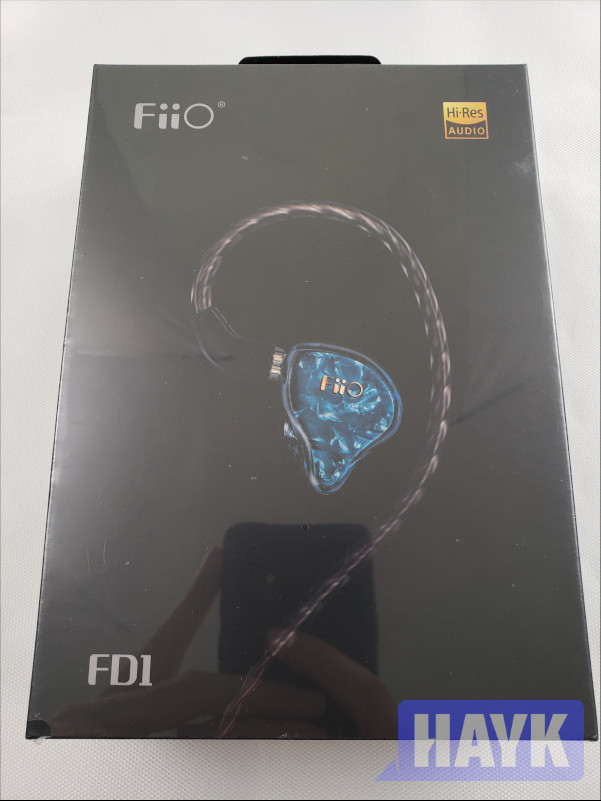 Driver type: Dynamic driver | Driver Size: 10 mm | Diaphragm material: Beryllium-plated diaphragm | Impedance: 32 ohms at 1 kHz | Sensitivity: 109 dB | Cable type: 4-stranded high-purity monocrystalline copper cable (120 cm) | Weight: 4.5 g
Rating: 4 / 5
It's hard to find a product worth investing in when you can spend only so much. Budget products are known to perform poorly, but surprisingly, the FiiO FD1 easily outperforms its competitors in the budget market.
The build quality of the FD1 is reliable for extended use. While most of the products in the budget price range look like clones of each other, the FD1 manages to stand out.
Take the cables, for example. It is braided with an angled 3.5 mm jack, which allows the product to last long without compromising comfort. On a similar note, FiiO has made a big step up for using 2-pin connectors.
The FD1 provides various earpiece options to make it seem like you're using custom-made in-ear monitors.
On the other hand, the sound quality isn't perfect. The bass can't compete with a dedicated bass IEM, but it's undoubtedly the best among its competitors in the budget price range.
FiiO FD1 In-Ear Monitor: Features
Out of the Box
The box was packed in foam to keep the in-ear monitors safe during shipping. That is something I appreciate as it tells you how FiiO cares for its customers.
The package doesn't look like something that belongs in the budget market.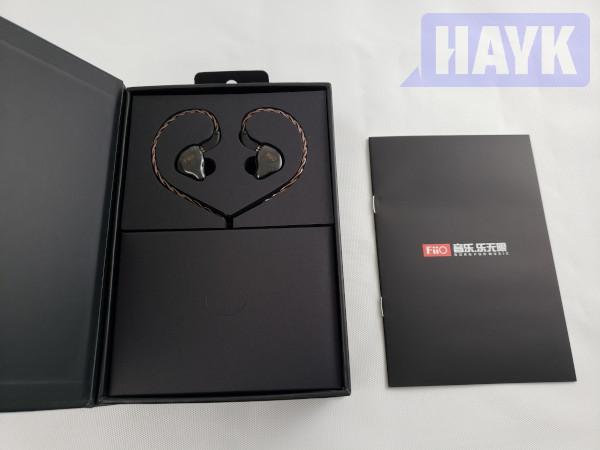 After you open the box, the package introduces you to a cool-looking hard case containing all the contents. I must say that the case feels secure, and you won't have to worry about the in-ears being damaged when thrown into your bag.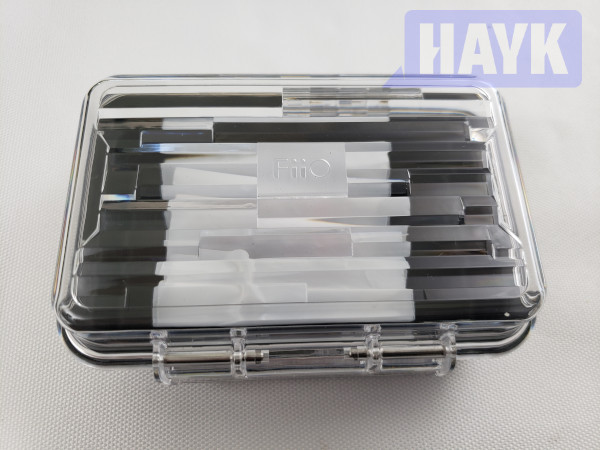 Design and Style
In terms of build quality, the FiiO FD1 isn't as impressive as some of its competitors. Nevertheless, it is well-made and doesn't feel cheap in any way.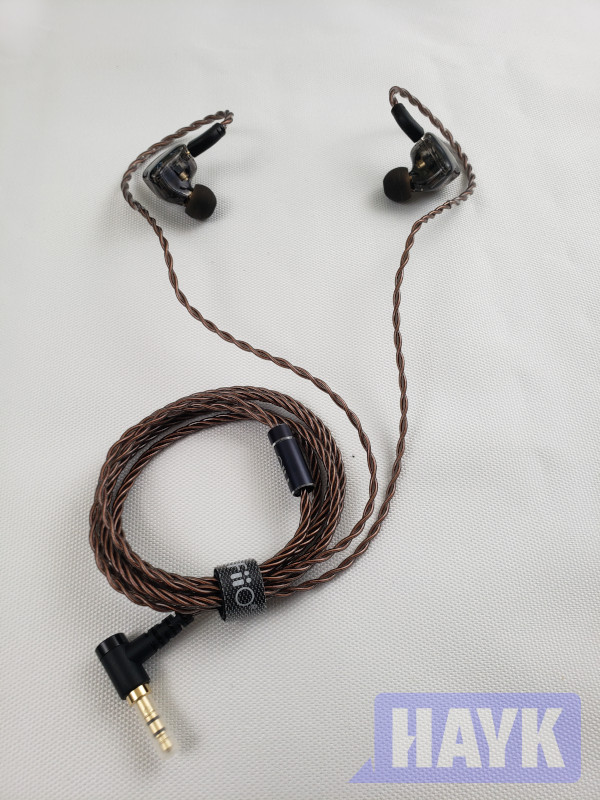 The cable is also highly durable. Since the wires are braided, they will last longer than alternatives that use standard straight cables. Plus, I like that they utilized the angled 3.5 mm design, providing comfort and safety for the cable.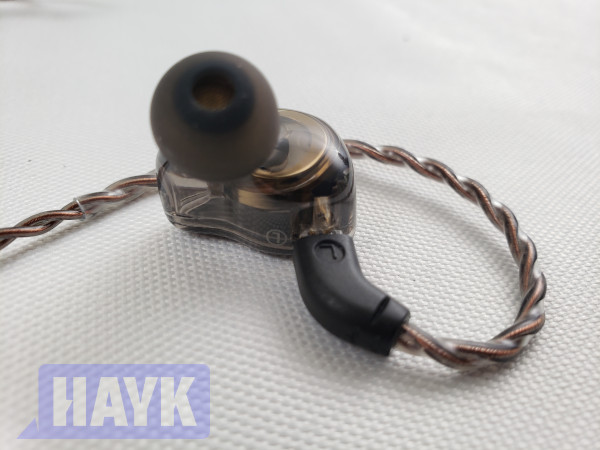 Also, they are using 2-pin connectors now from the in-ear monitors to the cable. This move is a step up for FiiO because they finally switched over to a more reliable connection from the faulty MMCX (Micro-miniature coaxial).
Drivers
The FiiO FD1 uses a single dynamic driver with a 10 mm beryllium plated unit. But what makes the driver deliver up to 55% stronger magnetic field than older designs is the N50 dual magnetic circuit. Having that significant leap results in energetic bass and transient performance.
Comfort and Weight

The FiiO FD1 offers plenty of in-ear pieces from varying materials types and softness. It should be noted that each in-ear monitor weighs 4.5 grams.
Sound Quality
The 10 mm beryllium plate used in the FiiO FD1 is four times harder than steel but three-quarters lighter than titanium, resulting in a better sense of movement and power.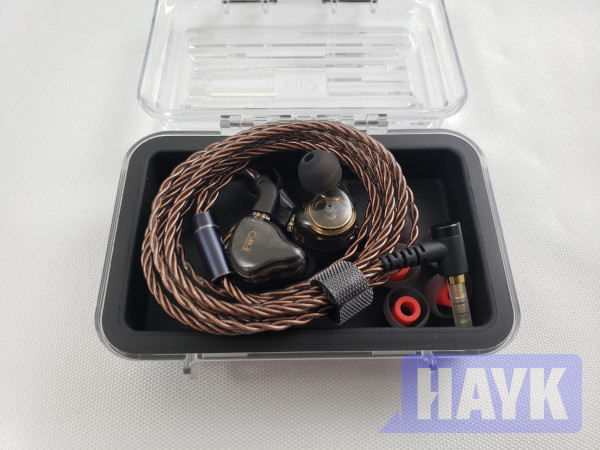 There's also a gold-plated aluminum alloy retaining ring with a sound tube that ensures the sound produced is stable. However, even though the bass sounds fantastic, it still can't compete with a dedicated bass IEM.
The treble is surprisingly smooth and neutral throughout, but the midrange is where the FD1 excels. The vocals are rich and thick.
Accessories
The number of accessories you get is more than enough to ensure you get the best music quality possible. The accessories that come with the package include:
6 x Balanced ear tips (2 large, 2 medium, 2 small)
6 x Bass ear tips (2 large, 2 medium, 2 small)
2 x Memory foam ear tips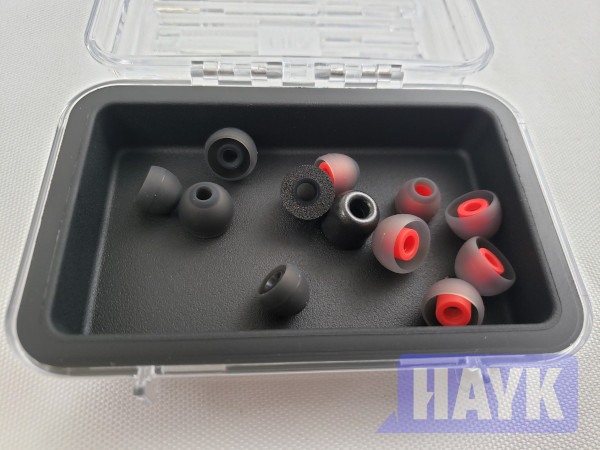 Each of these ear tips caters to specific purposes, and if you want to focus on professional music production, you can use them to block out ambient noise effectively.
Conclusion: Should You Get One?
The FiiO FD1 does what it's meant to do very well. It's a great alternative to expensive in-ear monitors on the market. If you're on a budget and looking for an IEM to maximize your music listening experience, then the FD1 stands out among the competition.
As long as the lack of bass doesn't bother you, I'd say this product is worth the investment.