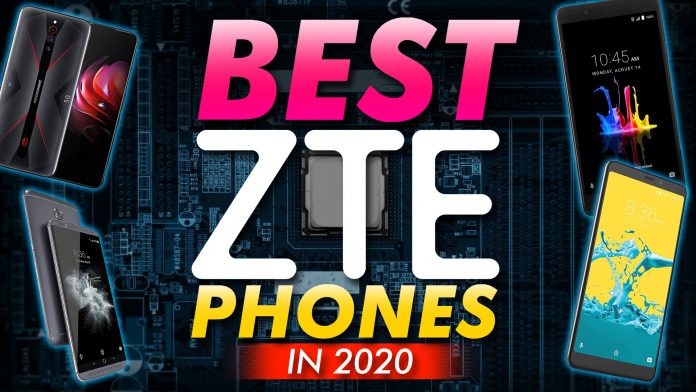 ZTE phones and tablets are known for being less expensive than the competition. They usually manufacture devices with low- to mid-range specs but they currently have gaming phones in the 8GB memory mark.
If you're looking for reasonably-priced mobile devices, then you're in the right place. This article will focus on the best ZTE phones available in the market. We won't keep you waiting with long intros. So, read our guide below to learn the top smartphones by ZTE.
The Top ZTE Phones In 2021
ZTE Nubia RedMagic 5G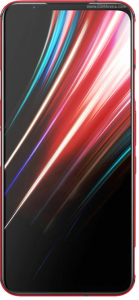 Specifications:
Screen Size: 6.65 inches
Memory: 8GB RAM
Storage: 128GB
If you're searching for the best zte phone for gaming that can deliver, ZTE Nubia RedMagic 5G is up for the challenge. It has powerful specs coupled with a 144Hz refresh rate for an immersive mobile gaming experience. Although it lacks great camera performance, this device is a great option for gamers but not so much for everyone else.
This smartphone sports a modern gaming-style aesthetic and we're fond of its red, red/ teal, and black color options. It measures 6.63 x 3.08 x 0.40 inches with a 6.65-inch AMOLED display of a 144Hz refresh rate. This means super smooth performance combined with a resolution of 2340 x 1080. The display's average density is 338 pixels per inch and boasts of stunning color accuracy.
The body is made of Gorilla Glass making it able to withstand not-so-major drops. However, dust protection and water resistance aren't present in this gaming smartphone.
Noise cancellation and call quality are great where you can hear the person on the other side of the line clearly. Audio quality is excellent as well with a rich timbre, amazing mids, and a touch of bass. Connectivity is made possible by NFC, Bluetooth 5.1, and Wi-Fi 6.
WIth regards to gaming, the big highlight of ZTE Nubia RedMagic 5G is the AMOLED display and 144Hz refresh rate. The capacitive buttons have a 300Hz touch sample rate, are placed properly, and are very responsive when playing games.
4D vibration makes up for a better gameplay similar to that of using console controllers. Plus, because of its vents and other cooling features, the device doesn't get too hot when used for hours.
This mobile device is a beast with 8GB RAM and 128GB of storage. Its upgraded version has 12GB of memory and 256GB of space. Plus, the phone supports 55W charging to avoid long waiting times.
For what you're shelling out, ZTE Nubia RedMagic 5G packs a punch in terms of power. Its memory, storage space, and 2.84GHz processor all work together to provide an optimal mobile solution for gamers.
ZTE Blade Max 2S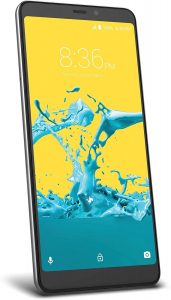 Specifications:
Screen Size: 6.0 inches
Memory: 2GB RAM
Storage: 32GB ROM
The ZTE Blade Max 2S sports a 6-inch display with an aspect ratio of 18:9 and a resolution of 2160 x 1080 pixels. The smartphone is narrow and tall giving you a big screen to look at. It isn't the best in terms of appearance and easily prints and smudges but can be wiped off.
The fingerprint reader can be found at the back with the 13 megapixel rear camera. Its flash is located just below the camera lens. Plus, the display produces vibrant colors and has an excellent brightness range which looks amazing both indoors and outdoors.
The battery is generous at a capacity of 4000 mAh which is good for a whole day's use. Sometimes, if you don't use power-hungry apps, it could last for a few hours on the second day. The ZTE Blade Max 2S is great for consumers who don't care much about appearance and high performance. It works when necessary and that's probably the phone's selling point.
This device runs on Android 8.1 Oreo once you open it out of the package. It includes Google's suite of apps as well. A fair share of customization and personalization is possible. For instance, you can swap configurations of buttons, you can change fonts, you can adjust font sizes, and you can implement a few other tiny tweaks. These aren't difficult to do and will make you feel like you "own" the device personally (which may be the actual case).
With regards to camera performance, we can say that it is "okay" and "acceptable." various shooting modes are available including video, photo, mono, panorama, manual, timelapse, and collage. However, focus controls and shutter speed aren't available.
The performance of the ZTE Blade Max 2S is powered by a processor Qualcomm Snapdragon 435. This is coupled with 2GB of RAM and 32GB of storage space. These specs are great for "basic" tasks but not enough for heavy usage.
This phone is definitely on the lower end of the range in terms of specifications. It's one of the best zte phone and an excellent option for those who simply want a device for text messaging and calling, especially for emergency situations.
ZTE Axon 7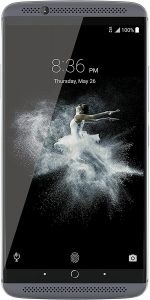 Specifications:
Screen Size: 5.50 inches
Memory: 4GB RAM
Storage: 64GB
The ZTE Axon 7 is an Android Nougat device designed with a polished metal and a Quad HD display. It sports excellent front-facing speakers and allows a lot of customizations for software. This is the first phone that's compatible with Google Daydream VR making it a great option for buyers. However, it doesn't beat top-quality cameras by famous brands such as Samsung and Apple. Still, it comes close with the value you get from this smartphone.
The mobile device has a Qualcomm Snapdragon 820 processor with 2.2GHz combined with 4GB of RAM. This is fast enough to run most games and applications available in the Google Play Store. Default internal storage is 64GB, half of today's usual 128GB space. If 64GB is not enough for you, it has expandable storage with a microSD card slot that can be turned into a second slot for your SIM card.
In terms of performance, the ZTE Axon 7 is very snappy and has no signs of major slowdown or crashes. It doesn't overheat after hours of use unlike other mobile devices. All in all, this ZTE smartphone is in the mid-rage tier that performs well under pressure.
ZTE Nubia Red Magic Mars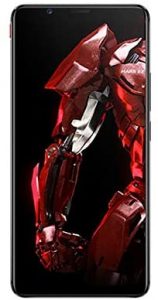 Specifications:
Screen Size: 6.0 inches
Memory: 6GB
Storage: 64GB
ZTE Nubia Red Magic Mars may be one of the best solutions for extensive mobile gaming. It has a Qualcomm Snapdragon 845 chipset and a memory of 6GB — we're referring to the base model of the device. If you wish to go full force, 10GB RAM is the highest specs you can opt for this device model.
Storage space is generous with different options including 64GB, 128G, and 256GB. This is not expandable as the device lacks a microSD card slot. It measures 158.2 x 75 x 9.9 mm and weighs in at 185g.
The body is made up of aluminum alloy providing a top-notch feel to users. Of course, it isn't a gaming phone if it doesn't have RGB lighting. In this matter, the smartphone doesn't disappoint. Located at the rear is an RGB strip that can display 16.8 million colors and some lighting effects giving a cool look to your device while playing. In addition, this RGB lighting is used to alert you to notifications.
At the upper right section of ZTE Nubia Red Magic Mars, you'll find a GameBoost switch. Once toggled, it will take you to a space dedicated to gaming where you can browse through a collection of Android games you installed. Since the phone is made for gaming, you can enjoy Game Acceleration (for better visuals), touch-sensitive triggers, and 4D vibration — all of these work together to provide a top-notch gaming experience.
The highlight of the device are the touch-sensitive triggers that provide a more convenient and familiar way to play games. The 4D vibration feature prides itself in having more than a thousand vibration patterns which exemplify footsteps, gunfire, etc.
The display is vibrant and crisp on a 6-inch, 18:9 screen with a resolution of 1080 x 2160. This equates to 403 pixels per inch which is a standard at this point in time. The visuals are not only ideal for gaming but for watching Netflix and YouTube as well.
The hybrid cooling system of ZTE Nubia Red Magic Mars provides passive airflow and a vapor heatsink. In addition, the chassis will dissipate heat properly. These features will help keep the device's processor cool during intense gaming sessions. This mobile device is sure to provide a smooth performance when playing games, surfing the web, and doing other basic (or even power-hungry) tasks on it.
One drawback we can see is it only has a refresh rate of 60Hz which is lower compared to the competition. In addition, the performance of the camera falls short. But overall, it's a great gaming phone with powerful specs and an acceptable screen display.
ZTE Axon 7 Mini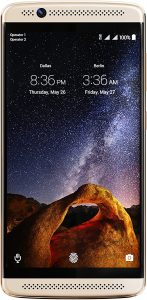 Specifications:
Screen Size: 5.2 inches
Memory: 3GB RAM
Storage: 32GB ROM
The ZTE Axon 7 MIni is a dialled down version of the Axon 7. But, you will be impressed by the device' sound quality, excellent display, and acceptable camera performance — all in one small package.
The device measures 5.81 x 2.8 x 0.31 inches at 5.4 ounces. Its aluminum body sports curved edges making it easy to grip. Plus, the Axon 7 Mini boasts of a fingerprint sensor at the back located under the camera lens and flash. It also has sensors to unlock the phone, to snap photos, and to answer phone calls.
Display is at 5.2 inches with a minimal bezel size so you can watch Netflix or YouTube decently. Unfortunately, this device has a dim screen BUT it fares well in terms of colors. The highlight of this phone is the sound quality emitted by a dual speaker setup. It goes with the Dolby Atmos digital surround sound that's great for watching movies and listening to music.
The ZTE Axon 7 Mini is powered by a modest Snapdragon 617 and 3GB of RAM. This is enough to perform standard mobile tasks and it can run a power-hungry app (as long as it launches solo). Lags aren't noticeable with the gadget and apps will open quickly without delay.
A 16-megapixel rear camera won't compete with high-end phones. Still, it produces sharp photos as long as you get the lighting right. Action shots are handled well too. However, it struggles a bit at night. You can use the flash if you wish, but we notice that individual features will blue (or blend) together.
Controls for adjusting white balance, focus, shutter speed, and ISO are present allowing you to tweak your shots before snapping them. The front camera is eight megapixels and opens Beautify mode by default. This smooths out the skin much like a filter does.
The ZTE Axon 7 MIni comes in Android Marshmallow and is coupled with extra features such as using a three-finger tap to take screenshots. Battery life is short compared to its competition, the biggest disadvantage we can see when you purchase the phone.
There's a lot of things we can recommend about this ZTE smartphone. It offers acceptable performance and a rear camera that's nearly-excellent. Plus, watching videos and listening to songs is great with the vibrant display and dual surround sound speakers.
ZTE Blade V8 Pro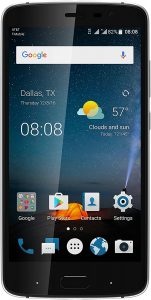 Specifications:
Screen Size: 5.5 inches
Memory: 3GB RAM
Storage: 32GB
The ZTE Blade V8 Pro turns out to be capable for daily use as it's a mid-range tier device. A smooth user interface enables you to access quick settings in a responsive manner. Beneath all the facade, you will experience the benefits of its Qualcomm Snapdragon 625 processor combined with 3GB of memory. Storage is "okay"at 32GB and is expandable with a microSD card slot.
The modest LCD display is at 5.5 inches and offers a resolution of 1920 x 1080 pixels. Screen density is respectable at 401 pixels-per-inch. This device lights up with plenty of brightness so you can see the display even under direct sunlight.
In terms of performance, stuttering occurs when you use power-intensive gaming apps. But, it's more than enough for basic mobile activities. It does run warm when you play graphics-heavy games, but doesn't disappoint us only for a few minor hitches.
The rear has a dual 13-megapixel camera which allows monochrome and bokeh effects. Of course, there are way better-performing cameras out there but the value you get is reasonable. The camera doesn't perform well on dim lighting but is hefty in features. The ZTE Blade V8 Pro's camera app offers adjustments for the blur effect that happens after taking the shot. Plus, colors can be isolated in photos and an inbuilt Live Photo mode helps you create short GIF images.
Software is somewhat like a "plain" Android operating system which may be advantageous for some users. We noticed that it is somewhat outdated as it only comes in Android 6.0.1 Marshmallow.
Fortunately, the battery is loaded at 3140 mAh and this will last a little longer than a day. The charging port is USB Type-C which is significantly better than the microUSB. This port type charges faster and is reversible. We don't want to go into much detail about aesthetics but we can say that this smartphone is not that stylish.
Our take? The ZTE Blade V8 Pro shows that you can still have a capable device even if you're tight in the budget. It performs well and battery life lasts long. Although it doesn't offer Android's latest version, you still get the full functionality of a smartphone for a great deal.
ZTE Warp 7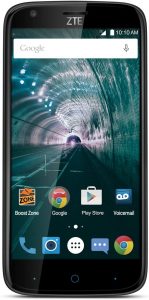 Specifications:
Screen Size: 5.5 inches
Memory: 2GB RAM
Storage: 16GB
The ZTE Warp 7 boasts of a large display, a camera that's decent in performance, and a removable battery. This phone is worth considering if you prefer prepaid cellular network services as opposed to postpaid plans.
The design of this smartphone is somewhat conservative and uninspired. It looks like a soap bar made of a plastic slab with rounded corners. The good thing about the design is it's easy to grip and handle. Using it with one hand is not a problem and it fits into most pockets without issues.
Quality of materials and overall build is fine. This smartphone is solid enough and can handle minor drops as well. It still has a 3.55mm headset jack (which is missing in most current top-tier phones) and a USB-C port for charging. Battery is removable and is quite huge. It is necessary to remove the battery to gain access to the SIM card slot.
The ZTE Warp 7's display is at 5.5 inches with a resolution of 720p. The screen is decent and images, icons, and other elements on display look sharp and clean. Brightness is enough for use indoors. However, the LCD display strugglers outdoors while under the sun.
In terms of call quality, we're surprised that it is excellent. Listening to audio is clean and produces consistent quality. You also sound great at the other end of the line during calls. Rear-mounted speakers also have excellent clarity and emit minor distortions only. Volume is acceptable as well.
Vibrations and alerts are excellent which are enough to get your attention when necessary. Battery is at 3080 mAh, enough to power the entire smartphone for 24 hours or more. At the end of the day, about 20% to 30% of your charge may be left after used for basic tasks.
Overall, the ZTE Warp 7 is a decent phone for standard activities with an excellent battery life and a decent performance. It is best for prepaid phone overs who need a device for basic mobile tasks.
ZTE Blade Z Max Z982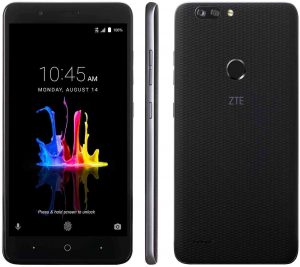 Specifications:
Screen Size: 6.0 inches
Memory: 2GB RAM
Storage: 32GB
The ZTE Blade Z Max Z982 is a large smartphone with thick upper and lower bezels great for holding the smartphone in landscape orientation. Aesthetics-wise, the phone looks "fine" but doesn't feel inexpensive. The body can be gripped well given its large size. Plastic makes up the entire grams but has a metallic finish providing it a premium appearance.
The ZTE Blade Z Max Z982 rocks a USB type-C port and a headphone jack with a microSD card and SIM card tray on the left side. The single-speaker setup can be found at the rear of the device.
Display is at 6.0 inches and boasts of an IPS LCD with a Full HD resolution. Pixel density is at 367 pixels-per-inch — not the sharpest display but still enough for non-meticulous users. Visual colors are very accurate and you don't have to worry about viewing angles. The phone's front display is covered with a 2.5D scratch-resistant glass panel for added protection.
In terms of performance, this smartphone comes with the Qualcomm Snapdragon 435 processor combined with 2GB of RAM. Apps may take longer to load and overall performance is decent. Storage is at 32GB which can be expanded using a microSD card up to 128GB. Battery is at 4080 mAh which can be pushed to 2 days when used with basic apps and tasks.
The highlight of the ZTE Blade Z Max Z982 is its camera — 8 megapixels at the front and 16 megapixels at the back. It is capable of snapping excellent shots in well-lit conditions. Shutter speed is not that fast so a steady hand is necessary. Shooting modes available include time lapse, panorama, multi-exposure, and manual.
This smartphone definitely offers a lot of features for its value. It provides a dual-camera setup, large display, excellent battery performance, and fingerprint scanner. It may not provide a top-tier processor but introduced high-end features not found in similar competing products.
Recap: The Best ZTE Phones In 2021
1. ZTE Nubia RedMagic 5G
2. ZTE Blade Max 2S
3. ZTE Axon 7
4. ZTE Nubia Red Magic Mars
5. ZTE Axon 7 Mini
6. ZTE Blade V8 Pro
7. ZTE Warp 7
8. ZTE Blade Z Max Z982
Though consumers are hungry for high-end specs, the low- to mid-range smartphone tiers won't come to an end. ZTE is pretty good at putting out these types of mobile devices. And it seems like they also want to compete in the gaming device arena where their smartphones also stand out.
The best ZTE phones we've come up in this list are sure to fit almost every type of need ranging from standard mobile tasks to power-intensive ones. They all bring value to what they're worth and offer features you may be looking for.