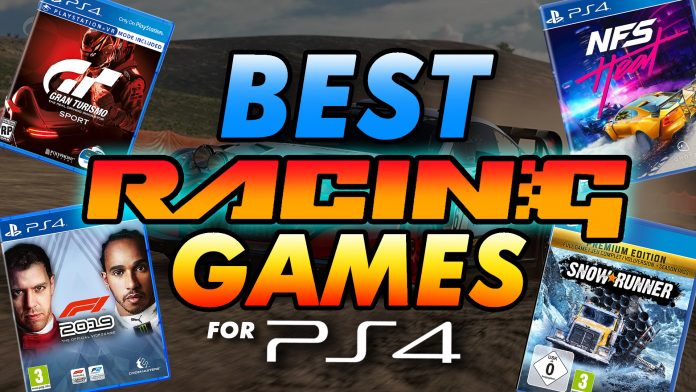 PlayStation has paved the way for ultimate entertainment and racing games are no exception. Racing enthusiasts can now experience the full speed of driving their own set of wheels at the comforts of their own home. And, it's all because of top gaming consoles such as the PS4.
| Preview | Product | Release Date | Price |
| --- | --- | --- | --- |
| | Gran Turismo Sport | October 2017 | |
| | Gravel | February 2018 | |
| | F1 2019 | June 2019 | |
| | The Crew 2 | May 2018 | |
| | Project CARS 2 | September 2017 | |
| | Need For Speed: Heat | November 2019 | |
| | NASCAR Heat 4 | September 2019 | |
| | Wreckfest | January 2014 | |
| | Burnout Paradise Remastered | September 2017 | |
| | Dirt 4 | June 2017 | |
| | Crash Team Racing Nitro-Fueled | June 2019 | |
| | SnowRunner | April 2020 | |
If you're searching for the best racing games that will have your hearts pumping, then look no further! We will give you a list of amazing PS4 racing games that will surely have you play at full speeds. These titles are excellent gaming options for kids, teens, and full-fledged adults. Let's start rocking those pedals!
The Best PS4 Racing Games
Gran Turismo Sport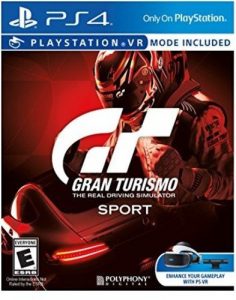 Facts:
Release Date: October 2017
Developer: Polyphony Digital
Publisher: Sony
Gran Turismo Sport is a visually stunning PS4 racing game. The captivating cinematics aren't the only thing pleasing to the eyes. The action you experience in-game is as attractive as the cut scenes.
It can be very challenging, but once you master how to drive the cars, you'll be more than satisfied with the gameplay. Driving vehicles feels amazing in Gran Turismo Sport and you'll be addicted to handling your wheels in no time.
The sound effects of the game are professionally crafted and are very realistic. The tires screeching, the collisions, and the car engines sound amazing. This racing game is a great combination of both visuals and sounds.
Gran Turismo Sport has a multiplayer setup that is very competitive. However, visual fidelity can be lacking while playing the matches. The single-player mode is not that entertaining also. It's similar to going to driving school all over again. After the "super" elaborate tutorial, you will notice that the single-mode process isn't that compelling.
GTS gives you some of the most beautiful cars you can imagine. However, only 175 selections are present. Dynamic weather is not available as well. Still, you can change the time of the day if you want to. Limited effects when it comes to weather is one of the downsides when playing Gran Turismo Sport.
Gravel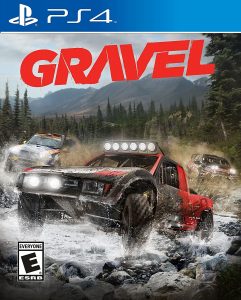 Facts:
Release Date: February 2018
Developer: Milestone srl
Publishers: Milestone srl, Square Enix
Gravel begins with customizing your driver's profile including personal data and pushes onto a tutorial allowing you to master the controls of the car. This game focuses more on off-road action that's down and dirty and offers a different enjoyable experience to players.
What's spectacular about this game is its accessibility. Before racing, you can opt to tweak your car's tuning and the only controls you need to master are right and left for acceleration and braking, respectively. Gravel is stunningly simple and it allows you to tweak the difficulty settings before a race.
But don't let the simplicity of the game fool you as the action within the games can be really intense. Sound effects are fantastic and you'll find yourself filled with excitement as dirt and mud goes off everywhere while you speed off.
Gravel comes with four different options for you to play, Cross Country, Wild Rush, Stadium, and Speed Cross. Each has a unique gameplay and setting for you to enjoy as you pick the best based on your preferences.
A huge variety of tracks make it a great addition to your roster of PS4 racing games. Couple that with different types of vehicles ranging from Toyota to Porsche, and you'll get an insane amount of choices for the best gaming experience.
Gravel's main game mode is called Off-Road Masters which is a world tour championship of different race tracks culminating in defeating Sean Walker, the Off-Road Master. Arguably, one of the best parts of the game is meeting the different personalities of the Off-Road Masters mode. Plus, you get to clash with other users through the online multiplayer mode and you can use it to your advantage to have fun with your friends.
F1 2019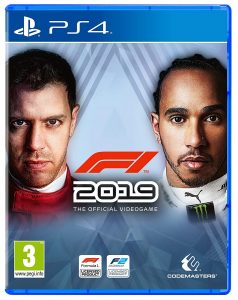 Facts:
Release Date: June 2019
Developers: Codemasters, Swordfish Studios
Publisher: Codemasters
F1 2019 is the best pick for Formula One lovers out there. It is an exciting, idealized racing game based on the most popular motorsport around the world. With F1 2019, you can drive some of the fastest cars globally and these make you feel the heat when things speed up while playing.
Dig in your gaming chairs as you drive towards the world of professional racing. Solo play gives you the career mode, time trials, a lot of championship settings, Grand Prix weekends, and the official F1 and F2 World Championships. We're just talking about the solo player games here — you'll notice it's jam-packed with options.
Multiplayer mode enables you to dive into leagues made by players and other scheduled racing events. As astonishing as it may seem, each mode and scenario doesn't seem like fillers. They give a unique gaming experience to players who love racing with incredibly fast sports cars.
The best part about F1 2019 is its career mode allowing you to have an extremely satisfying experience as you dig deep into the dominion of sports fantasy. This mode allows you to begin in the Formula 2 Championship and you can work your way up to competing with the big guys. You can battle against Devon Butler and Lukas Weber, your arch rivals in this oh-so-stunning racing game.
F1 2019 is more than just driving at max speeds, you can also manage your vehicle to get the best setup possible for racing. It gives you the thrill of working with cars that feel great to drive and are ultimately responsive.
In terms of graphics, all we can say is "superb." Details are carefully crafted with realistic-looking vehicles and scenarios. Aside from driving supercars at unobtainable speeds, you will be thrilled to know that F1 2019 has made a lot of refinements from its predecessor.
The Crew 2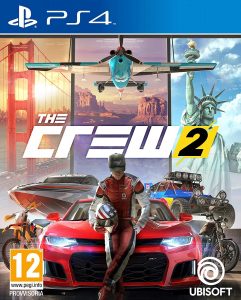 Facts:
Release Date: May 2018
Developer: Ivory Tower
Publisher: Ubisoft
The Crew 2 is worthy of praise because of its wide variety of racing vehicles — boats, cars, and planes. Xtrem Series takes you to a higher level as you impress your audience with different racing disciplines such as off-road, pro racing, free style, and street racing.
With regards to handling vehicles, you can unlock various car parts to progress as a better player. For instance, you can complete events to get some of these parts as rewards. You can then add these to your rides to boost their performance.
The best part about The Crew 2 is its open world characteristic. It has a massive amount of views and is coupled with stunning visuals ready to take your breath anytime. Once you journey through the open world, you'll go through challenges which others might find as simple diversions to the main gameplay.
The Crew 2 makes it convenient for you to teleport to any race. Some players see this as an advantage. Others would see it as a disadvantage as you're less likely to roam the open world if everything is handed to you on a silver platter.
This game is an amazing sequel to a triple AAA project that allows you to transform to any vehicle you like in real-time. You can fly from New York to Los Angeles in an instant and you can skip traffic in the busiest streets around the US. Race through the deserts and speed your way up the canyons; as you can see, The Crew 2 will have you warped through various settings in a snap of a finger.
Project CARS 2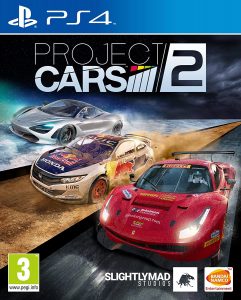 Facts:
Release Date: September 2017
Developer: Slightly Mad Studios
Publisher: BANDAI NAMCO
Project CARS 2 aims to deliver the "Ultimate Driver's Journey" to gamers who want the surge of adrenaline rush. It is one of the best racing games that's a big improvement from its prequel. Handling of cars is great on both a wheel or a controller.
You can select from a wide variety of tracks boasting dynamic weather and time for the ultimate gaming experience. Sounds are seriously amazing and immerse you into the world of realistic racing. Solo players can dig deep into a massive pool of content while the multiplayer mode enables you to choose from a variety of setup options.
It might require a bit of a learning curve to learn how to manage the game's controls. But once you get the hang of it, you will surely love to use either the steering wheel or the controllers. The racing experience provided by Project CARS 2 is extremely challenging yet satisfying.
Diehard fans of racing will find the career mode enjoyable. You can choose the teams you want to race for in every motorsport series. This will enable you to begin in any discipline you like, and you can skip things you aren't fond of. Before you go straight to the big leagues, you have to prove your worth first, thus giving you the ultimate challenge a racing game can offer.
Dynamic weather is at its best with Project CARS 2 — better than its prequel. Rain can pour down and the sun can come out giving you a non-static feel to the entire gameplay. It seems like you're driving in a constantly-changing world that will immerse you in an amazing environment.
This game looks pleasing but the sounds are more stunning. You can hear the wiper blades swiping; you can listen to a hot tire screeching. Almost everything is realistic and you will be pleased by what this legendary racing game can offer.
Overall, Project CARS 2 is almost as good as racing in reality and it's one of the best things you can give to racing enthusiasts. It's an improved version of its prequel that addresses the complaints previous users have. The astounding variety of tracks, cars, and settings will have your hearts pumping like crazy.
Need For Speed: Heat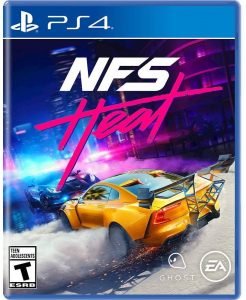 Facts:
Release Date: November 2019
Developer: EA Gothenburg
Publisher: Electronic Arts
Need For Speed Heat is an open-world street racing game that combines fan-favorite features from its predecessors. Palm City, Miami is the playground for NFS Heat which appears to be the perfect fit to exude the essence of the game.
You can dig into two different experiences, one for the sunny day and another for an action-packed night. Daytime racing includes sanctions for cash payouts while the night street offers illegal, underground racing.
If you wish to amass more money for your car parts, then you'll have to race at day to get more of your hard-earned dollars. On the other hand, to qualify for new missions and get better performance upgrades, racing at night is the favored option. The experience is exhilarating as you have to avoid traffic and deal with aggressive cops. In this series of NFS, the police are definitely smarter. They suddenly burst out of nowhere to catch up to you giving you a bigger challenge to overcome.
Plus, there's a great selection of cars to choose from but it's lacking in a roster of cars from the '90s. Every car you get can be customized to your liking. For instance, you can do engine swaps giving you the ability to improve a car's horsepower. Exhaust tuning can help players fine-tune their exhaust notes putting it above par from the rest of the competition.
The downside? You get to start with slow-speed cars. It's there to help you learn how to master all the mechanics. Still, others may find that busting full-head into controls will help them learn faster.
NASCAR Heat 4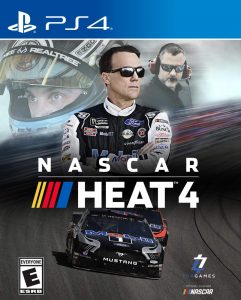 Facts:
Release Date: September 2019
Developer: Monster Games
Publisher: 704Games
The best gaming monitors won't be perfect without using it on one of the most popular racing games you can grab from the get-go. As dubbed as one of the famous titles, NASCAR Heat 4 offers a fun, addictive gaming experience to players.
It highlights mini-duals where you try to overtake your opponents and even hold them off (while ahead) till you win the race. Various handling styles are available for stock cars, sprint vehicles, and tracks on NASCAR Heat 4's dirt tracks.
You can play it through different ways including career, challenges, quick races, season play, and online multiplayer. These varied scenarios give you enough choices to select from and unique settings to enjoy.
Single races enable you to dare yourself in a game that offers various tasks and corresponding rewards. Challenges in NASCAR Heat 4 are quite tricky and brief. But, they help you reminisce on the most important moments from its predecessor.
The hard part about facing this game is the seemingly-long load times — one that takes longer than the average racing game on PS4. Presentation is not quite good as well with little personality radiating from the game. And, frankly, the sounds don't give you that much of an immersive experience while racing.
Wreckfest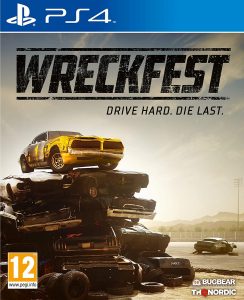 Facts:
Release Date: January 2014
Developer: Bugbear Entertainment, Bugbear
Publisher: Bugbear Entertainment, THQ Nordic, THQ
Wreckfest's main premise is to crash into your opponents and cause total mayhem and destruction. While doing so, you have to end the race with the top spot on hand. Adjusting the difficulty and tuning your vehicle is possible. But, ultimately, chaos is the highlight of the game.
The single player mode allows you to compete in five different championships, each unique in its style. You have to earn points to unlock the next series of races. The ordinary lap-based tracks are there but it comes with a twist — there are eccentric challenges and you can handle all types of witty-designed vehicles.
Special events offered by Wreckfest are very entertaining giving you moments of instant joy as you go through humorous side quests. The destructive nature of the racetracks make it challenging to win the game. Sometimes, perfect timing is key to sending your opponents off the grid. And, if you're a player that loves to wreck things, this game would definitely be a perfect fit.
Similar to NASCAR Heat 4, this game has seriously slow load times that can be frustrating since we all want to experience the action immediately. Sometimes, the game crashes in the middle of the race. Bumping your car onto the opponent might not be that fun if this happens. All in all, if you're looking for the most chaotic racing game to have fun with.
Burnout Paradise Remastered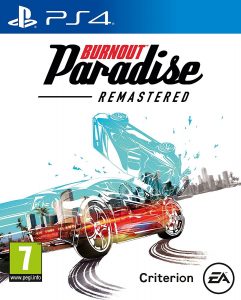 Facts:
Release Date: September 2017
Developers: Criterion Software, Stellar Entertainment Software Limited
Publisher: Electronic Arts
Burnout Paradise Remastered is an upgrade to its predecessor with great graphical improvements. The main objective of the game is to finish events and unlock new vehicles as you upgrade your driver's license in Paradise City.
As you advance through the game, you can unlock better cars. In the same way, other competing racers will also progress and become more skilled and aggressive. Of course, as a player, you must adapt and respond so you won't be left behind.
There are five different categories of events including Burning Routes, Road Rage, Stunt Run, Race, and Marked Man. Burning Routes involve checkpoint races where you have to compete with another racer using identical vehicles. If you win the race, an improved version of the vehicle will be awarded to you.
In Road Rage, you have to wreck vehicles in a timed event. Stunt Run is another type of race where you have to obtain a certain number of points through drifts, jumps, and boosts. The Marked Man event involves getting to your final destination without being destroyed by enemy cars whose main objective is to wreck your vehicle.
Burnout Paradise Remastered definitely has great graphical improvements over the original with new lighting, textures, and shadow effects. It doesn't have dynamic weather but it enables players to experience a day and night effect.
Local and online multiplayer modes are available. The Freeburn Online mode allows you to compete with others over the Internet enabling you to host your match or to join other groups. About eight different players can join in an online group.
The great thing about Burnout Paradise Remastered is its wide open map and upgrades to new vehicles. Each type of event is very exciting and allows you to explore Big Surf Island and Paradise City at maximum speeds.
Dirt 4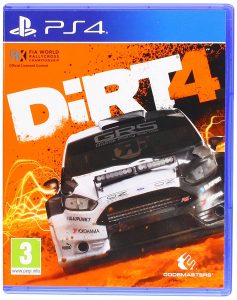 Facts:
Release Date: June 2017
Developers: Codesmasters, Feral Interactive, Codemasters Southam
Publishers: Codemasters, Feral Interactive
Dirt 4 was created with everybody in mind whether you're a novice or experienced gamer. The biggest strength of the game is its variety where users can dive into something new and unfamiliar. This racing game provides players with two different handling settings. Gamer is an easier route to take while Simulation is extremely challenging.
Dirt 4's career mode starts with you as a driver for hire. But once you earn more money, you can purchase your own car. By this time, options will start to open up. You can recruit staff and even enhance your facilities.
There are a lot of modes in Dirt 4 including Landrush, Rally, and Joyride. So far, the best out of all these modes is Rally. You can speed in a very powerful vehicle in a narrow track filled with obstacles and hazards.
With all the options in Dirt 4, you'll never run out of things to do. You can set up your own online multiplayer event or join the ones made by other players. Plus, you can take part in daily, weekly, and monthly challenges offering you lucrative rewards.
Dirt 4 is an amazing package that retains all the best components of Dirt Rally, its predecessor. It has made a lot of improvements and coupled it with a satisfying vehicle handling experience for players. As we might say, it's a total success story for the developer.
Crash Team Racing Nitro-Fueled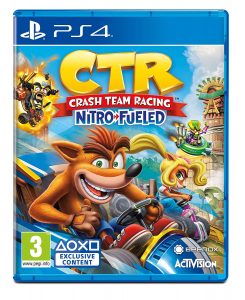 Facts:
Release Date: June 2019
Developer: Beenox
Publisher: Activision
If you want to transport back to your childhood in the '90s, then Crash Team Racing Nitro-Fueled is a good option. It comes with cartoonish-like colors and a ridiculously-amazing plot allowing you to use Earth as your own race track.
CTR Nitro-Fueled enables you to play both locally and online. Plus, it has an Adventure mode, three challenge modes, and five battle modes. It's a total success in terms of the feel behind driving the vehicles.
Speeds are insanely fast which can be quite annoying at first. But once you get your grips on the controls, you'll find an intense joyride that's absolutely fun. It has a unique approach to drifting (a.k.a. power sliding) where you can boost with a rocket in fast-paced increments.
Obstacles within the environment will give you the challenge you need for the ultimate gaming experience. This kart-racing game offers items that provide invincibility, boost turbo, increase speed, and so on.
There are various challenging modes with differences in terms of success. The Crystal Challenge and the Time Trials are not that inspiring — they can test out your skills but aren't that interesting.
On the other hand, the CTR Challenge and the Relic Race are our favorites. The former pushes you to collect the letters C, T, and R while you aim to finish the race in the top spot. The Relic Race challenges you to finish the track under a timed event but you can grab numbered crates to pause the timer for a certain number of seconds.
CTR Nitro-Fueled is a true beauty on its own. It has a challenging difficulty, amazing track design, and addictive controls making it worth your limited time. This kart-racing title will truly give you the gaming experience you deserve.
SnowRunner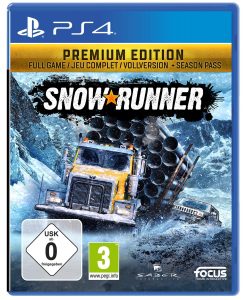 Facts:
Release Date: April 2020
Developer: Mad Dog Games LLC
Publisher: Focus Home Interactive
In the 2020 release SnowRunner, time isn't your enemy. You have to come to grips with the harsh and hostile terrain — snow-covered tracks, waterlogged swamps, and muddy wetlands, all come together to give you the harshest challenge you can imagine.
You can deliver cargo from a famous city to a not-so-popular location at the end of the Earth. Excellent decision-making skills and patience are necessary to be successful in your missions. If you want to win, you have to make sure you brought the right tool, managed your fuel responsibly, and chose the best route possible.
The controls are tricky and will have you shouting at the top of your lungs. But, it's still worth putting in the effort just to learn how to handle the basics. What we don't like about it is its slow pace and time-consuming attribute. On the flip side, it is very addictive and very rewarding for those who want a totally different game driving experience.
Recap: The Best PS4 Racing Games
1. Gran Turismo Sport
2. Gravel
3. F1 2019
4. The Crew 2
5. Project CARS 2
6. Need For Speed: Heat
7. NASCAR Heat 4
8. Wreckfest
9. Burnout Paradise Remastered
10. Dirt 4
11. Crash Team Racing Nitro-Fueled
12. SnowRunner
From the cartoon-ish graphics of CTR Nitro-Fueled to the amazingly realistic design of Project CARS 2, we've got you covered on the top racing games for PS4. All of these titles offer spectacular gaming experiences for both novice and hardcore players.
Racing enthusiasts will still find challenges to beat and other players to compete with. Maintenance and handling of vehicles will be oddly satisfying and require competent decision-making skills on your part. All in all, these racing games are a total success. And, you wouldn't want to be left behind while others are enjoying these PS4 favorites.
Grab your controllers or steering wheels and race your way to the top spot!