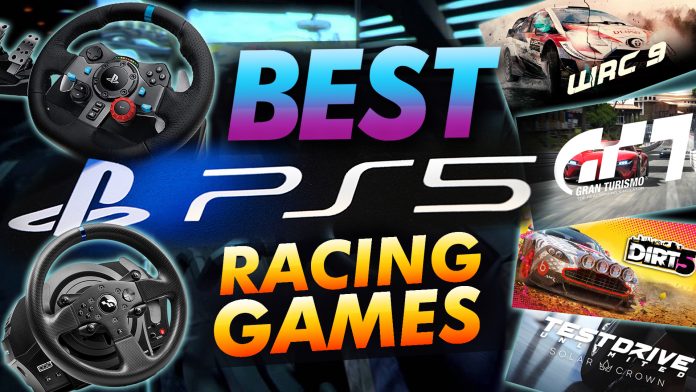 With the release of the PS5 fast coming upon us, those of us who like speed, power, and velocity are more than hyped for the upcoming PS5 racing games set to release along with the console. There's a bunch of games announced that are coming out with, or close to, the release of the PS5.
We've collected some of the upcoming titles that we think will be vying for the title of "best" PS5 racing game of all time. While not a lot of details have been released for these games, we're getting our steering wheels, 4K TVs, and headphones ready for the ultimate racing experience. Yes, we're just that excited.
What is the best racing wheel for PS5?
Currently, we're big fans of the following racing wheels. While they were made for the PS4, the people from Sony promise that PS4 peripherals, including PS4 racing wheels, will be supported by the next-gen PS5, as long as those wheels are PlayStation certified. That means any racing wheels from the previous generation will work with the PS5 flawlessly. If you already have a racing wheel, all you need to do is buy the PS5 headphones and you'll be more than set to play any of these games.
Here are some suggestions (as well as a small review!) of the best PS5 racing wheels from the PS4 era.
Logitech G29 Driving Force | Best Overall Steering Wheel for PS5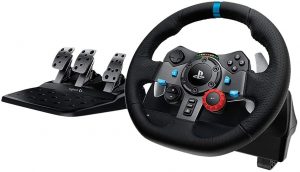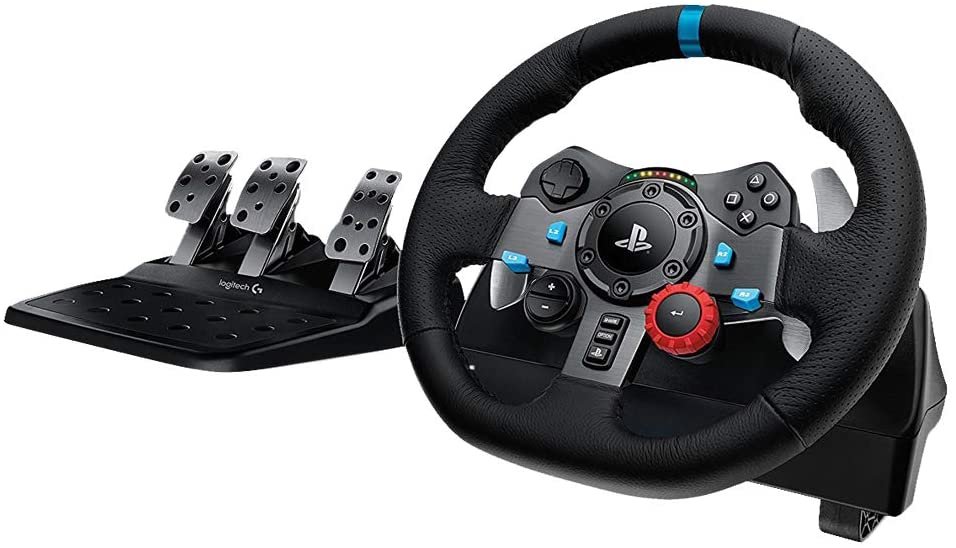 The perfect blend of budget, build quality, and responsiveness come together in the Logitech G29 Driving Force Racing Wheel. Compatible with PlayStations from 3 to 5 (and PC too!) this steering wheel is a great addition to your gaming setup. Though not as feature-packed as the Fanatec line of console racing wheels, Logitech is not one to skimp on quality where you need it.
A compact servo with a built-in clamp increases the force feedback from the wheel. It has really good, really smooth control and the buttons on the wheel are pretty well-placed. There are even flappy paddle shifters built into the wheel to give you that epic supercar feeling. This is a great steering wheel for PS5 you can get right now so you can get ready to play Gran Turismo 7 by the time it comes out.
Fanatec CSL Elite Starter Kit | Best Beginner Steering Wheel for PS5 Racing Games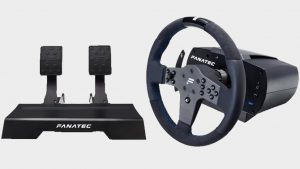 The word "Elite" is not something that Fanatec uses lightly. For all intents and purposes, this is not a starter kit compared to many other cheaper steering wheels for PS4 and PS5. Its 1080 degree rotation coupled with its Fanatec-certified force feedback engine will make you feel like you're driving a real car. Enjoy the feeling of driving through dirt roads and potholes directly on the wheel.
There's just something amazing with how Fanatec does force feedback that we can't quite put our finger on. Perhaps it's the way the wheel feels different every time you make a minute change to your car in-game, how it handles when driving on different terrain, and how responsive the controls are based on the condition of your car. Fanatec does all of these beautifully with the CSL Elite Starter Kit. And this is JUST the starter kit.
HORI RWA: Racing Wheel Apex | The Best Budget Steering Wheel for PS4 and PS5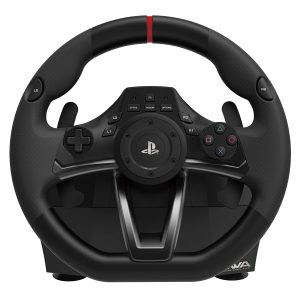 We understand if you're strapped for cash at this point – your 4K TV and PS5 headphones do cost a pretty penny – but you still want to enjoy the best PS5 racing games in the best way you can. Hori's RWA steering wheel is an officially licensed PS4 steering wheel that won't break the bank, but still manage to give you great performance.
It's clearly an entry level racing wheel, but that doesn't mean it's bad. It may not have force feedback but the wheel is at a good size and has an adjustable rotation angle. Not as realistic as the other two in this list when it comes to maneuverability, but it's a start. It's set up as an automatic so there's no clutch pedal, but for many people who like to play PS5 racing games casually, this is something they can pick up to take their game up a notch.
The Best PS5 Racing Games
Gran Turismo 7 | Best PS5 Racing Game for Realism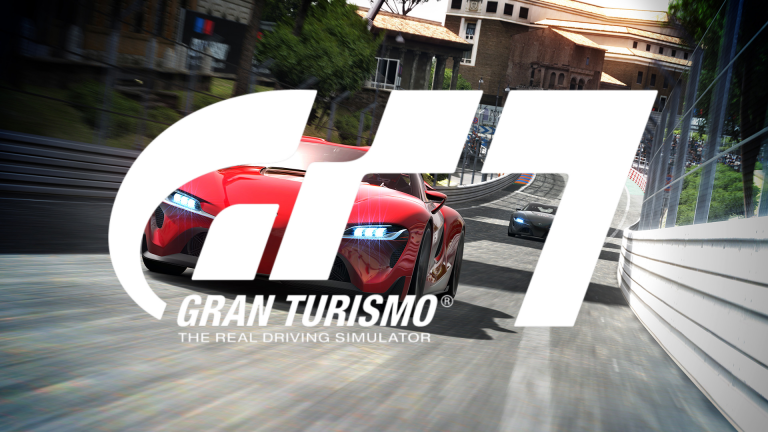 Gran Turismo is one of the biggest franchises Sony's ever released, all the way back to the very first PlayStation model. It calls itself the "real driving simulator" and has always been adamant about accuracy and intensity. However, it has been close to 7 years since a sequel to the PS3's Gran Turismo 6, and fans have been hankering since the PS4's release date for something other than GT Sport.
Gran Turismo 7 release date is slated to be at around the same time the PS5's release on Holiday 2020. There's no actual word yet from the developers from Polyphony Digital on when this game will be released – it could be either late 2020 or early-to-mid 2021. Because of the coronavirus pandemic, there's not a lot of security when it comes to timelines as people need to adjust their schedules around it for the safety of their workers.
Rest assured however that Gran Turismo 7 will stick to the same roots that made it thrive: by being an authentic driving simulator with fast cars, realistic driving mechanics, and ruthless AI that always seem to leave you in the dust. We can't wait.
Test Drive Unlimited 3: Solar Crown | Best PS5 Racing Game for Free-Roam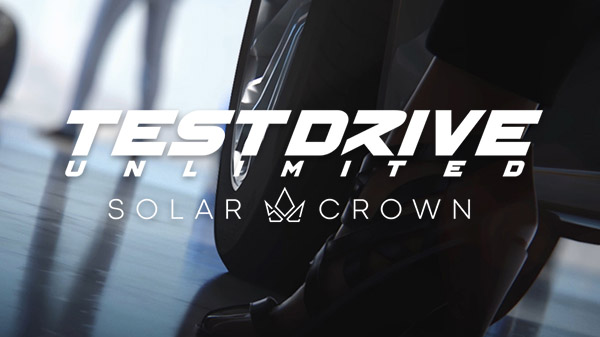 To many in our team, Test Drive Unlimited is a franchise that's always been very close to our hearts. It's a game that we think is pretty much the best open-world car game we've ever played. Starting way back in 1987 with Test Drive, Test Drive Unlimited 3: Solar Crown is the 20th game to come out of the franchise and is looking to be one of the Best PS5 Racing Games to come out.
Test Drive Unlimited 3: Solar Crown's developers are saying that this version of the game will be their best one yet. They put heavy emphasis on "social status being the most important resource" in the game, which is set on a "1:1 scale" map. This leads us to believe that TDUSC will be an open-world game set on or based on a real-world location. Given that TDU games have been set in Oahu and Hawaii, we're assuming it would be the latter. Maybe Monaco?
WRC 9 | Best PS5 Rally Racing Game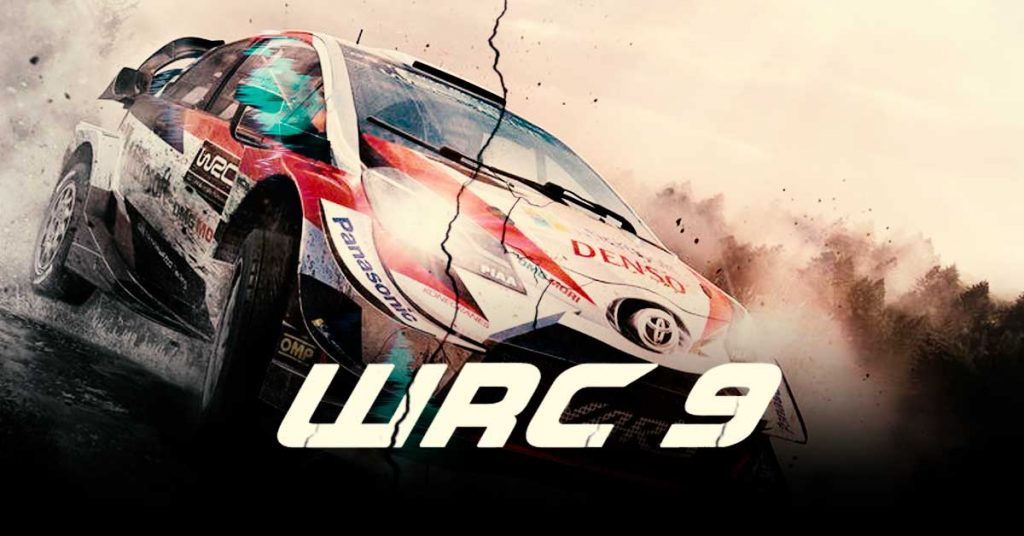 World Rally Championship 9 is an upcoming title from developer KT Racing, one of the most venerated racing game developers in history. Due to be released on September 3 2020 on the PS4, WRC 9 will also release on the PS5 when it comes out. It looks like it'll include rallies on Africa, New Zealand, and Japan.
Fifty official crews from preceding games WRC 1 to J-RWC will be available for players to choose and use. Vehicles are still in the hundreds with fifteen landmark vehicles from the WRC's (the real one) storied history. There's not a lot of data yet on what kind of features it'll have, the maps, and multiplayer support. Be sure to tune in for our take on this upcoming PS5 title.
Dirt 5 | Best Arcade Rally Racing Game for PS5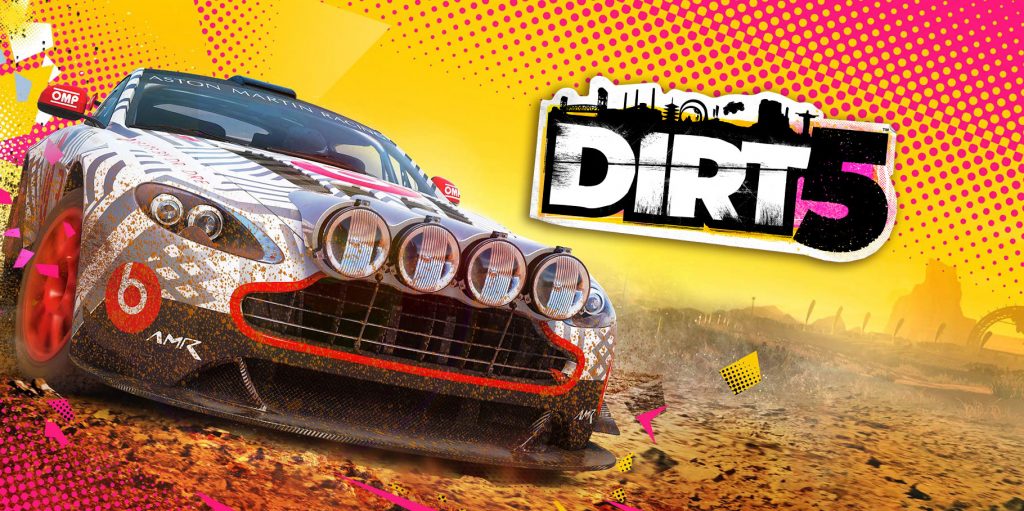 Dirt 5, a game franchise from well-loved dev Codemasters, is the 5th installment in the series. It promises "playful, dynamic, and amplified off-road racing" for the PS5, PS4, Xbox One, Xbox Series X, and PC. It has a story-driven Career mode reminiscent of Need for Speed. We're excited for Dirt 5 because of its arcadey feel, which is perfect for some of us who want a more intense, balls-to-the-wall racing experience without (too much) realism.
Realism is something its graphics will have in bucketloads though because Dirt 5 is a next-gen game. While it is releasing for the PS4 and Xbox One, its PS5, Xbox Series X, and PC versions will all host a number of graphical enhancements such as ray tracing that will make the game feel more realistic with adrenaline-pumping mechanics.
Need for Speed 2021 | Best Story-Driven PS5 Racing Game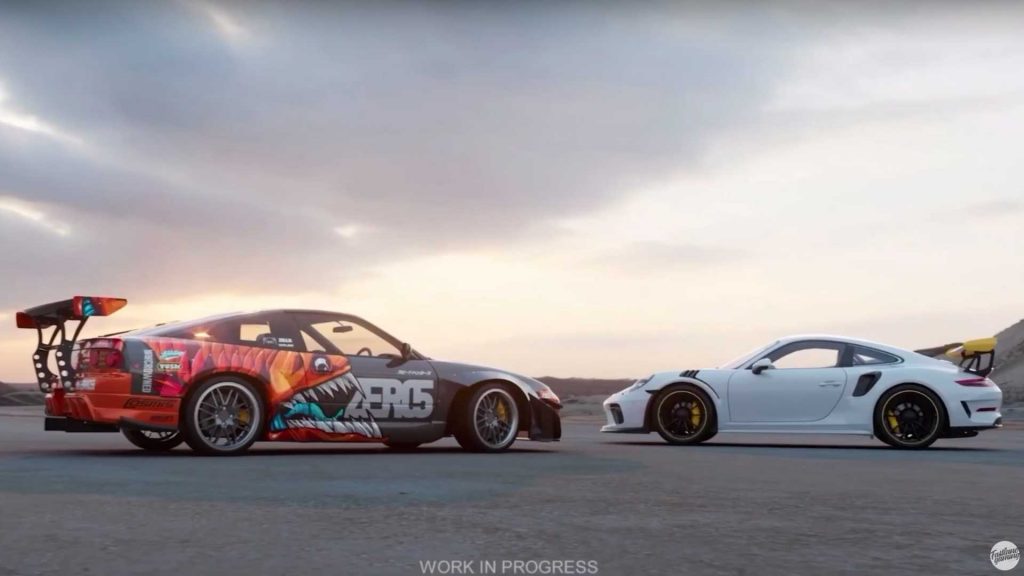 Need for Speed holds a special place in every gamer's heart. Many of us remember speeding our McLaren F1s along a nondescript tropical road, or fighting for our BMW M3 in NFS Underground, or getting away from the cops that first time in NFS: Most Wanted. This is a franchise that has a long, storied history, with its share of problems and bad decisions that led to the brand being stagnant for a while.
That all changes with Need for Speed 2021, an announced installment to the Need for Speed franchise designed for next-gen consoles and PC. There isn't a lot of info on it since the teaser they released for it, but we think it's going to at least be the most graphically impressive NFS yet, thanks to next-gen improvements such as ALSS and ray tracing.
Destruction Allstars | Best Demolition Derby PS5 Racing Game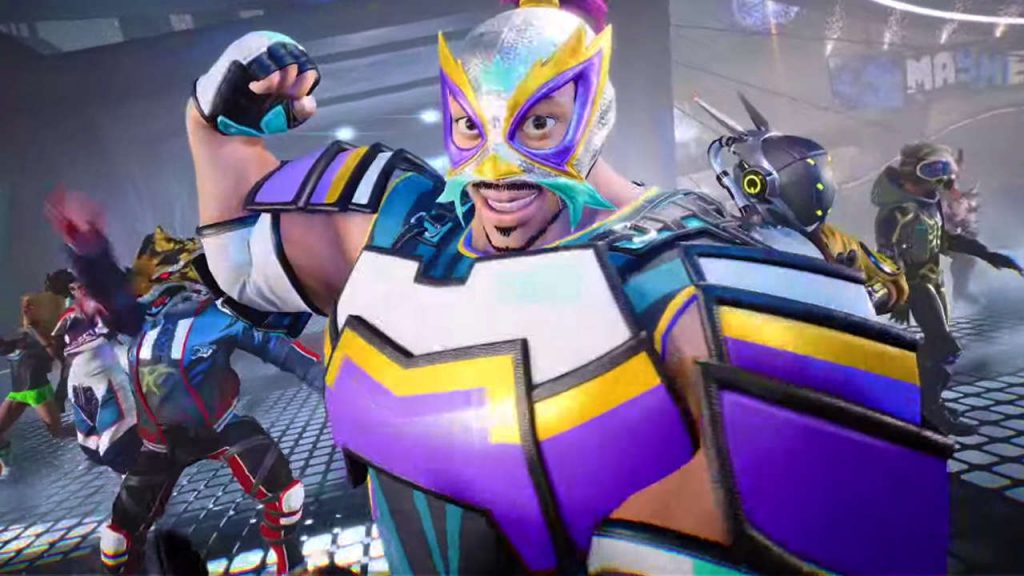 Part Rocket League, part Fortnite, and part Twisted Metal: Destruction Allstars is a racing game that's unlike anything else on this list so far. It's a high-adrenaline, high-octane battle royale game where players are pitted against each other in an attempt to destroy the most cars in an arena.
Players can load their cars up with weapons and abilities for maximum killing power. If all else fails, the player can choose to exit the car and wreak havoc on foot. Yeah, we're as confused and as excited as you are. The game is looking to be a PS5 exclusive that'll be available at launch. There's not much we know about it gameplay-wise, so be on the lookout for our review of Destruction Allstars for PS5 when it comes out.
The Best PS5 Racing Games: Frequently Asked Questions
How many PS5 racing games are there?
As of the moment, we don't have any idea on how many PS5 racing games are currently in development, or how many of these will actually be the best PS5 racing games to ever come out. The racing games for PS5 listed in this article are the first ones to be announced for the PS5, and we'll be more than happy to drop a review for each of these when the time comes. Only time and customer reviews will tell if these will be the greatest racing games for PS5.
Will there be a PS5 Steering Wheel for Racing Games?
As of the moment, Sony themselves have not announced if they will be releasing a racing wheel made especially for the PS5. However, according to this article from GTPlanet, Sony has indeed confirmed that third-party racing wheels licensed to work for the PS4 will continue to be compatible with the PS5. The statement may be due to the fact that Sony fears a repeat of what happened with the PS4, where PS3 racing wheels stopped being supported, much to the chagrin of users of those wheels.
What is the best PS5 Racing simulator?
The best PS5 racing simulator is hard to pin down and is definitely going to be a matter of taste when the time comes. We ourselves find it hard to be unbiased, given that many of us here grew up around the Gran Turismo franchise. There are also some in our team that swears behind Forza Motorsport and are rightly excited for the game to finally come out. Needless to say, we'll have a lot of deliberation (and infighting) just to figure out which PS5 racing simulator will come out on top.
What is the PS5's racing wheel compatibility?
Sony stated that the PS5 will be supporting PlayStation-certified racing wheels for the PS4. This means that any of the racing wheels you got from the previous generation will still work, such as the Logitech G29 Driving Force or the Fanatec CSL Elite.
Wrap Up
Those are the best upcoming PS5 racing games right now, and we're just as excited as you are to get our hands on them. Personally, this writer is super hyped for Test Drive Unlimited 3: Solar Crown as it promises RPG elements along with its driving. These games usually take the longest to finish, which is amazing for a completionist like himself.
What about you: what's the PS5 racing game you're most excited about? Let us know in the comments section down below.