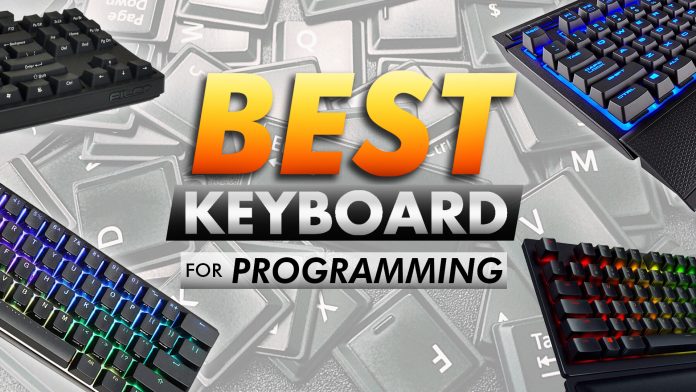 Programmers spend a lot of time with their keyboards. After all, it is a profession that requires you to type a lot. Sure you might already have a working keyboard right now, but there are models out there that are designed for programmers like yourself.
If you are in the market hunting for your newest keyboard and want to know the nooks and crannies before committing to one, then you have found the perfect place to start. This list includes the best keyboards for programmers like you. Follow this guide and you are on your way owning the keyboard of your dreams.
Filco Ninja Majestouch-2
Best Overall Keyboard for Programming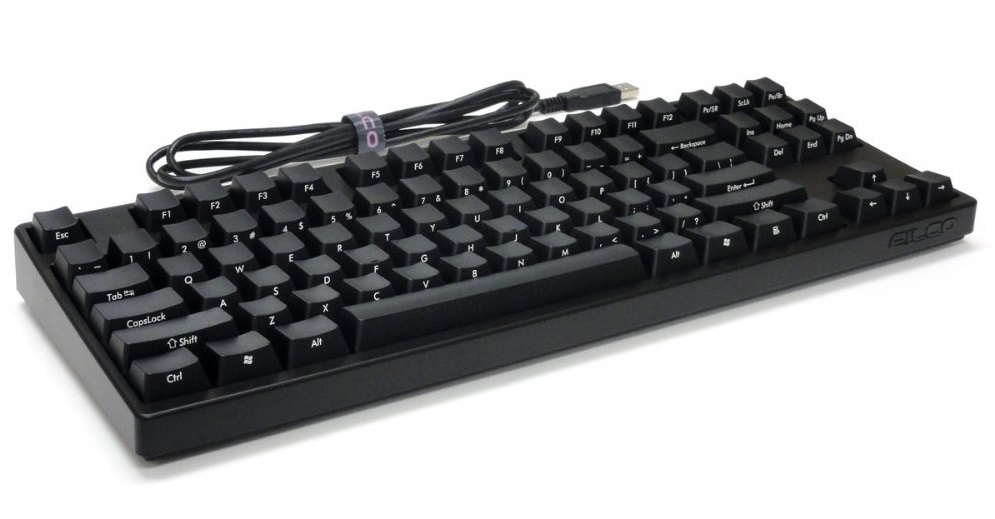 Switch Type: Mechanical (Cherry MX/ Blue, Brown, Red, Silent Red)
Connectivity: Wired
Compatibility: Windows, Linux, and Mac
Form Factor: Tenkeyless
It is not a secret that Filco is one of the best producers of silent mechanical keyboards. In line with this, the Filco Ninja Majestouch 2 is one of their bestsellers with many programmers confident with its capacities.
This keyboard offers blank keycaps (there are still labels but just on the sides) which greatly appeal to programmers. After all faded keycap prints is a usual concern for most programmers. Besides, they are accurate typists, and practically remember all key locations on the keyboard, so labels on keycaps are not that important.
The build quality of the Filco Ninja Majestouch is plastic, not the best choice of materials, but it is sturdy. It also has a rough surface and the keycaps are sleek and solid, perfect for hours of typing. The switches are mechanical and powered by the Cherry MX series. They are tactile, crisp gives satisfying feedback.
This keyboard is not fully backlit and there are only three keys that get this treatment, the Caps Lock, Num Lock, and Scroll Lock. All in all this keyboard sports a total of 87 keys and has a US ASCII key arrangement, quite standard, but can be easily replaced if you want. If you want a different keyboard layout, the FILCO Key Puller for switching keys will come in handy.
Logitech G513
Best Ergonomically Designed Programming Keyboard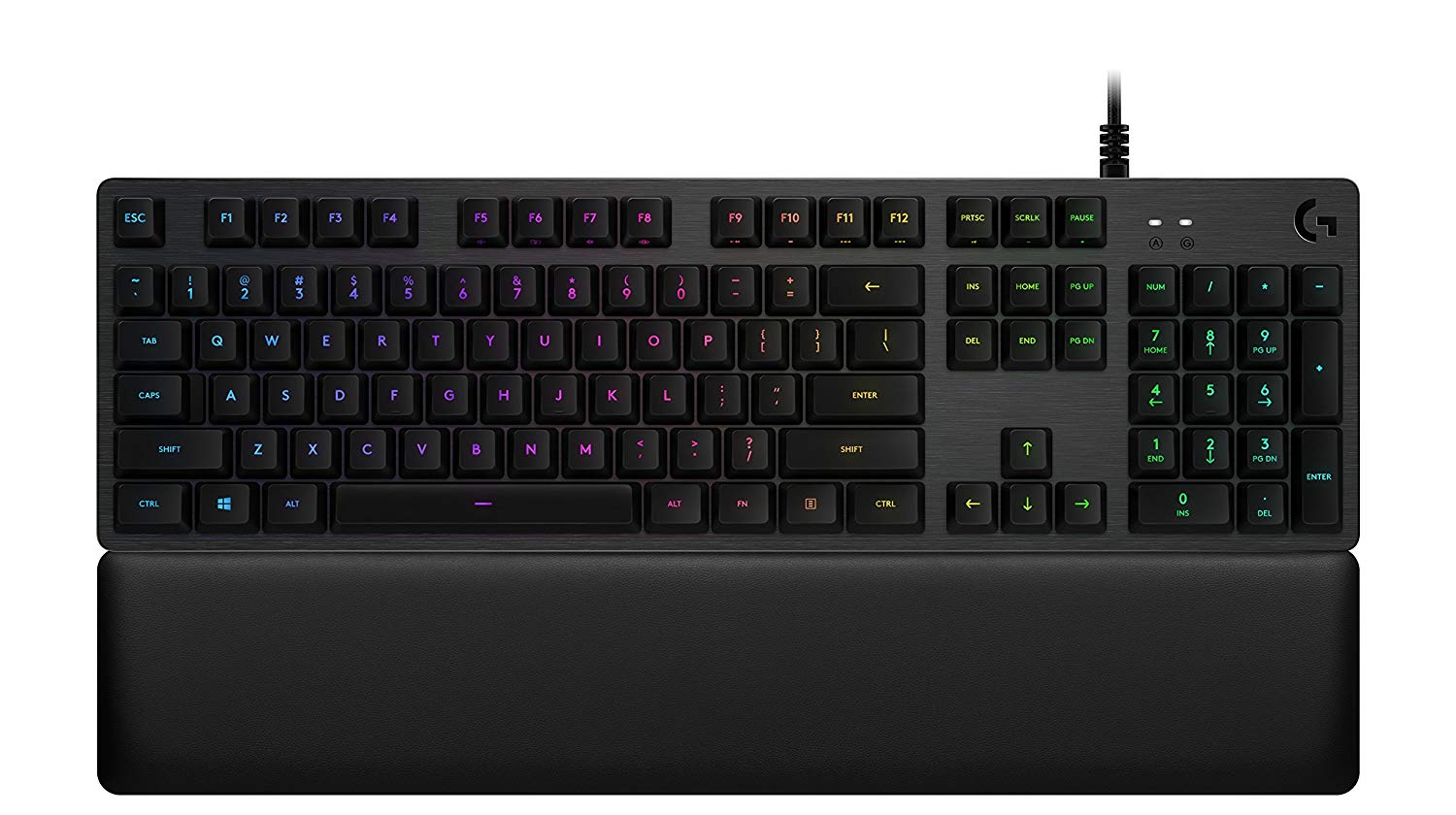 Switch Type: Mechanical (Romer- G Switches)
Connectivity: Wired
Compatibility: Windows, Linux, and Mac (No RGB function)
Form Factor: Full-size/ Standard
The Logitech G513 is primarily a gaming keyboard, but considering its build, it is more than capable for programming purposes.
The 513 is perfect for minimalists looking for a compact and streamlined keyboard frame. The body itself is made from aircraft-grade brushed aluminum alloy top case for a sophisticated look.
It is sturdy too so you can be sure that it will last for a really long time. This keyboard is equipped with three distinct mechanical switches; the Romer-G Tactile, Romer-G Linear, and GX Blue. All rated for 70 million clicks and super tactile.
These switches are also responsive so programmers like you won't have problems with actuation. They exhibit key firmness without too much resistance while typing.
These keys are also quieter and faster than your standard mechanical switches. They are also built ergonomically to lessen wrist strain, the memory foam palm rest offers comfort for extended coding sessions.
If you want better customization, you may do so by accessing G Hub, Logitech's exclusive software. The LED backlight is also perfect if you are a night owl and prefers to work during the nighttime with minimal room lights.
RealForce 87U
Programming Keyboard with Best Build Quality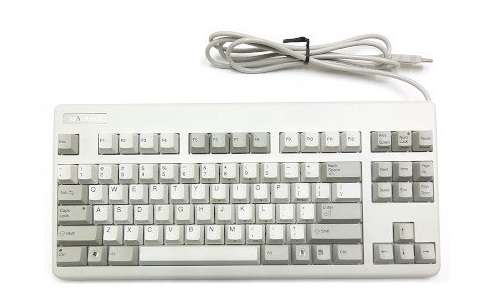 Switch Type: Topre
Connectivity: Wired
Compatibility: Windows, Linux, and Mac
Form Factor: Tenkeyless
The RealForce 87U is a keyboard powered by Topre switches. It also has a sturdy body with a rough finish. The keycaps except the spacebar are made from Polybutylene Terephthalate or PBT. This material is robust and rated to be long-lasting than Acrylonitrile Butadiene Styrene or ABS, which is the standard plastic used for keyboards.
This keyboard utilizes the 87-Key US ANSI English Layout, pretty standard, so you won't need to adjust to it. The key labels on keys are colored dark gray and are barely visible, though it really won't matter to programmers who know their layouts well.
For the switches, this keyboard is powered by Topre. These switches offer a smooth and pleasant key press. If you really love an excellent tactile feel, then this keyboard is for you. Unfortunately, if you are on a budget, the price tag on this keyboard may turn you off.
PFU Happy Hacking Professional 2 (HHKB2)
Best Programming Keyboard for DVORAK and Colemak Layout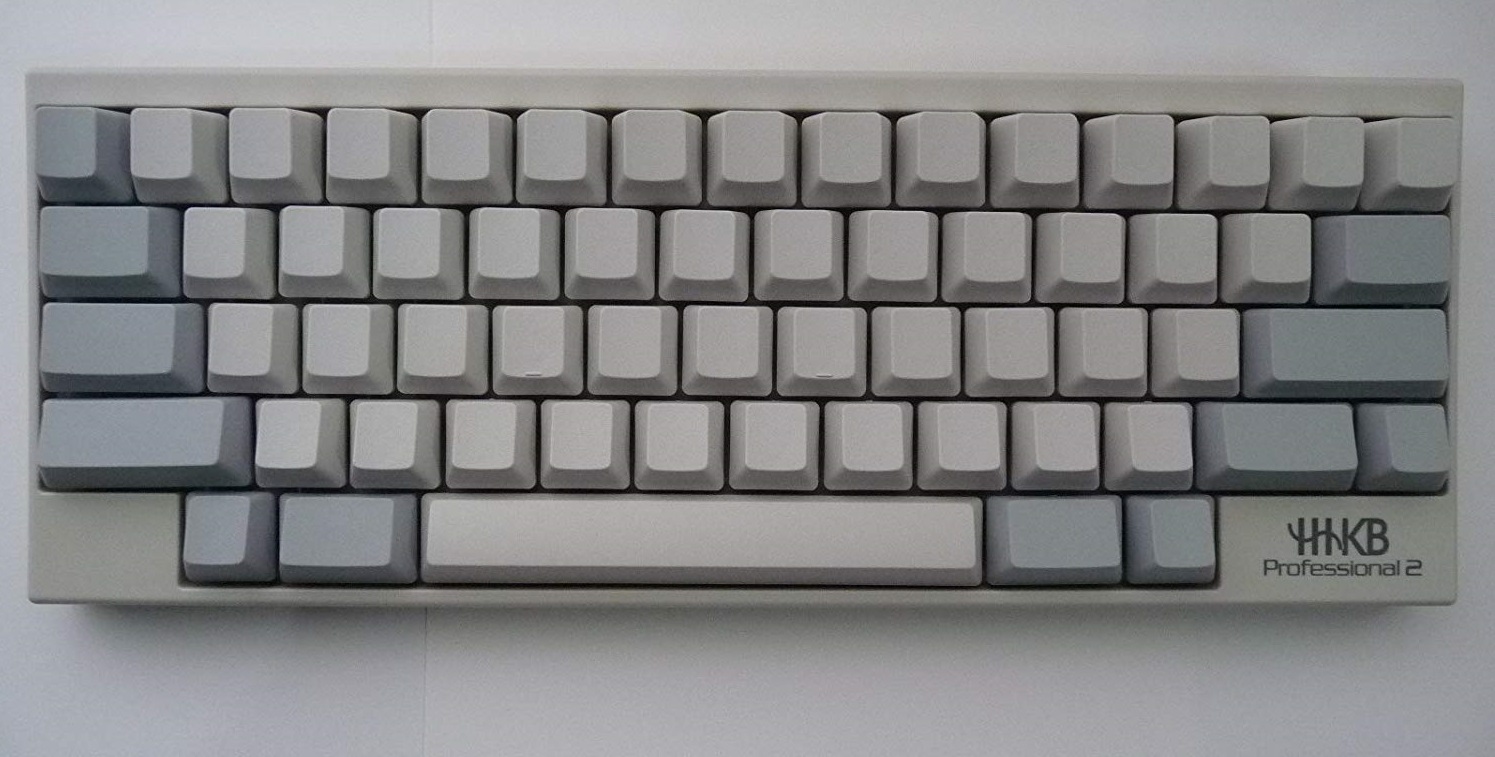 Switch Type: Topre
Connectivity: Wired
Compatibility: Windows, Linux, and Mac
Form Factor: Compact
The PFU Happy Hacking Professional 2 has a solid cult following. After all, this keyboard is marketed for programmers.
This keyboard ditches the arrow keys so you will have to make use of function keys and key combinations for that command. Naturally, it needs some adjustment on your part, but once you get the hang of it you will see its minimalist charm.
This keyboard is powered by Topre switches. The satisfying sound that it produces when pressed is appealing to programmers who are particular with tactility. The PFU keycaps are remarkably high-grade, perfect for long typing sessions.
Unfortunately, the non-standard layout might not appeal to everyone, but it does increase typing efficiency when you get used to it. Its blank keycaps are also perfect for coders who prefer Dvorak or Colemak keyboard layout.
The PFU Happy Hacking Professional 2 also boasts a good layout. The control key is in the optimal location if you are a Linux, Vim or Emacs user.
The escape keys and delete keys are also conveniently accessible from the home row. Without a doubt, the function layer is well-designed. It also has an ergonomically contoured frame and keys that are perfect for lessening hand and finger fatigue.
Das Keyboard 4 Professional
Best Mechanical Keyboard with Media Control Hotkeys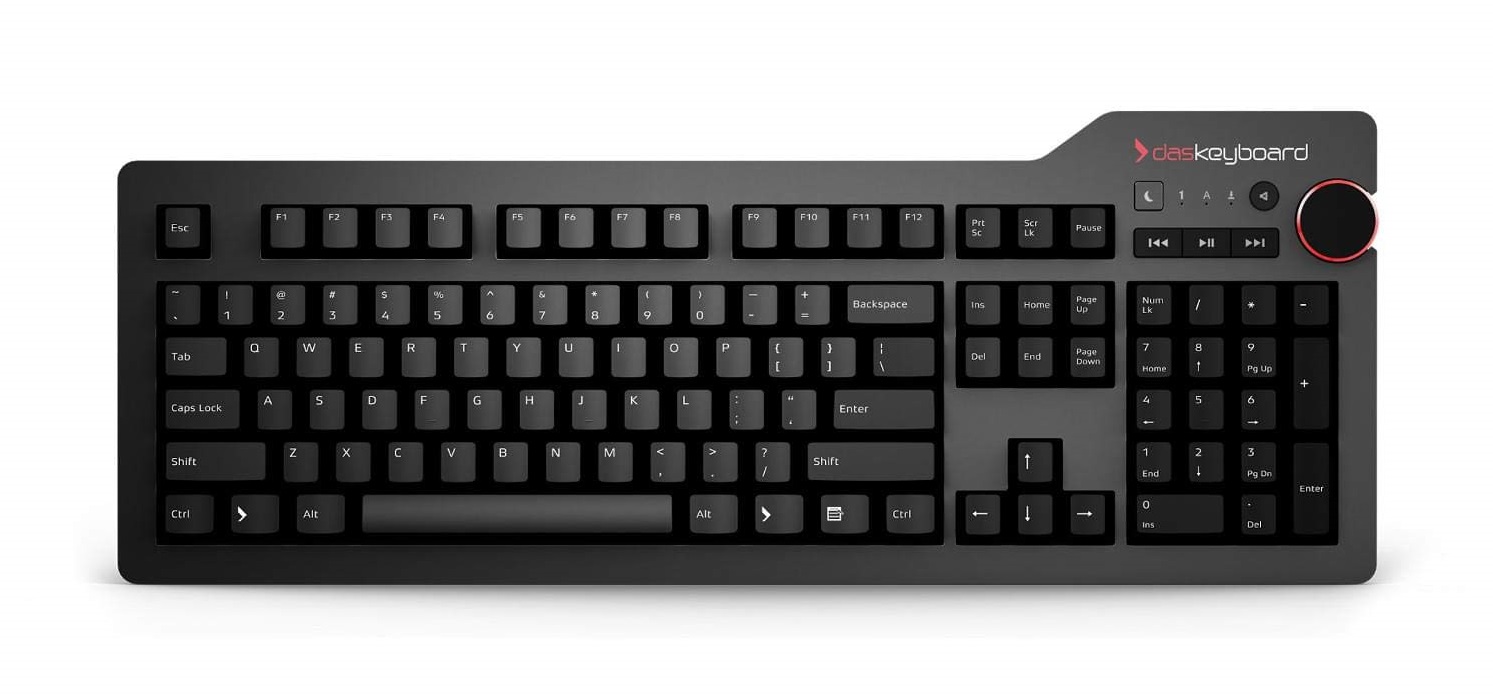 Switch Type: Mechanical (Cherry MX/ Brown, Blue)
Connectivity: Wired
Compatibility: Windows, Linux, and Mac
Form Factor: Full-sized/ Standard
Das Keyboard 4 Professional has always been a crowd favorite and a staple as one of the best keyboards for programmers. It has high-grade switches, a convenient set of media control hotkeys, a volume knob, and two USB 3.0.
It is also super sturdy, with the top panel built using anodized aluminum. If you are a programmer that is on the hunt for a versatile keyboard, then the Das Keyboard 4 Professional will not let you down.
Powered with Cherry MX Blue, the keys are clicky, a bit noisy, but you can be sure that they actuated well. Good thing that DAS uses its Soft Pressure Point switch technology to make sure that this keyboard is quiet while still giving an excellent tactile experience. The noise is lessened but not eliminated.
To avoid fading, the Das Keyboard 4 Professional boasts laser-etched key labels. It also supports full n-key rollover (NKRO), just toggle NKRO by pressing shift + mute, and you are good to go.
Happy Hacking Keyboard Professional Type-S
Best Programming Keyboard with Topre Switches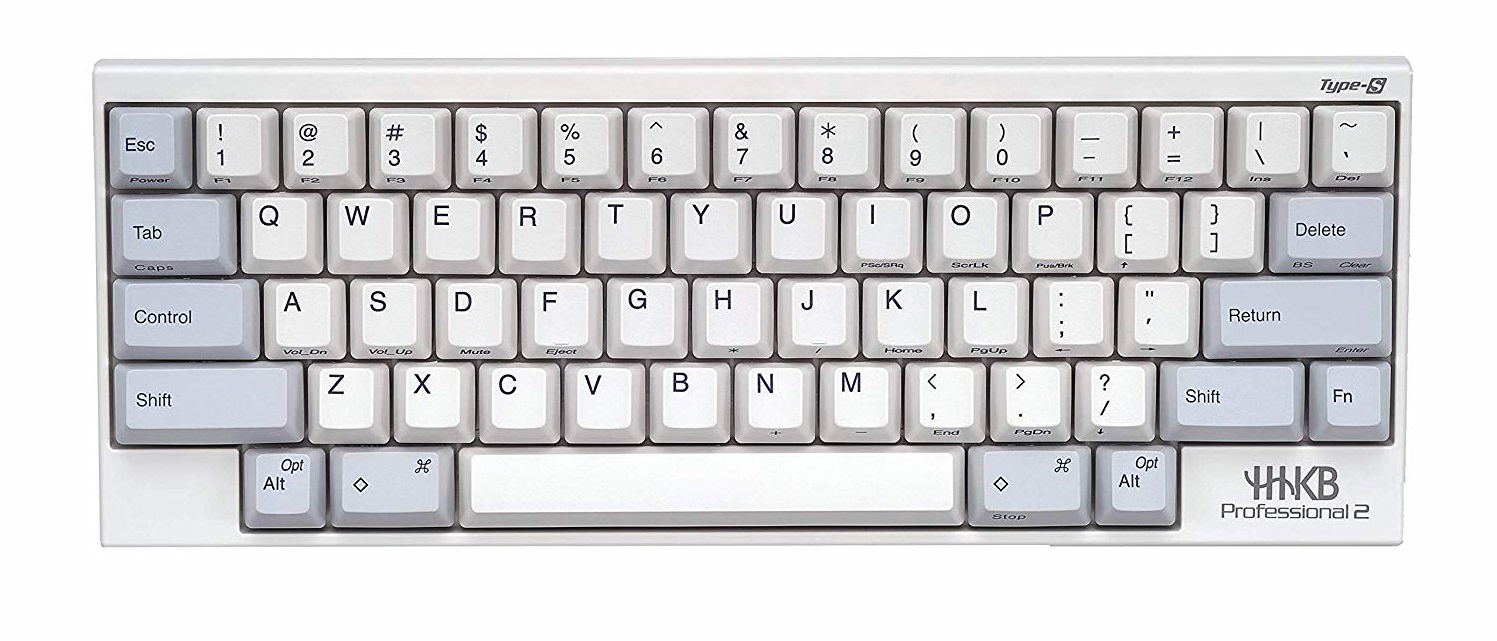 Switch Type: Topre
Connectivity: Wired
Compatibility: Windows, Linux, and Mac
Form Factor: Compact
The Fujitsu Happy Hacking Keyboard Professional 2 has always one of the go-to keyboards of professional programmers. After all, this keyboard is explicitly designed by programmers to satisfy their coding needs.
This keyboard offers a super-minimalistic design and a near-symmetrical layout for programmers who like it simple. Though it is small and compact, the Professional Type-S has managed to fit a standard 101 key keyboard into 60 keys.
This keyboard is powered by Topre switches to provide you with top-notch accuracy and efficiency. You don't need excessive force to actuate the keys, just a gentle press, and it will register a keystroke effectively.
It also has a contoured frame and keys for better ergonomics, now even the most extended coding session won't leave your wrists and fingers aching.
Vortex Pok3r 3 – For the Digital Nomad
Best for Programmers with Limited Spaces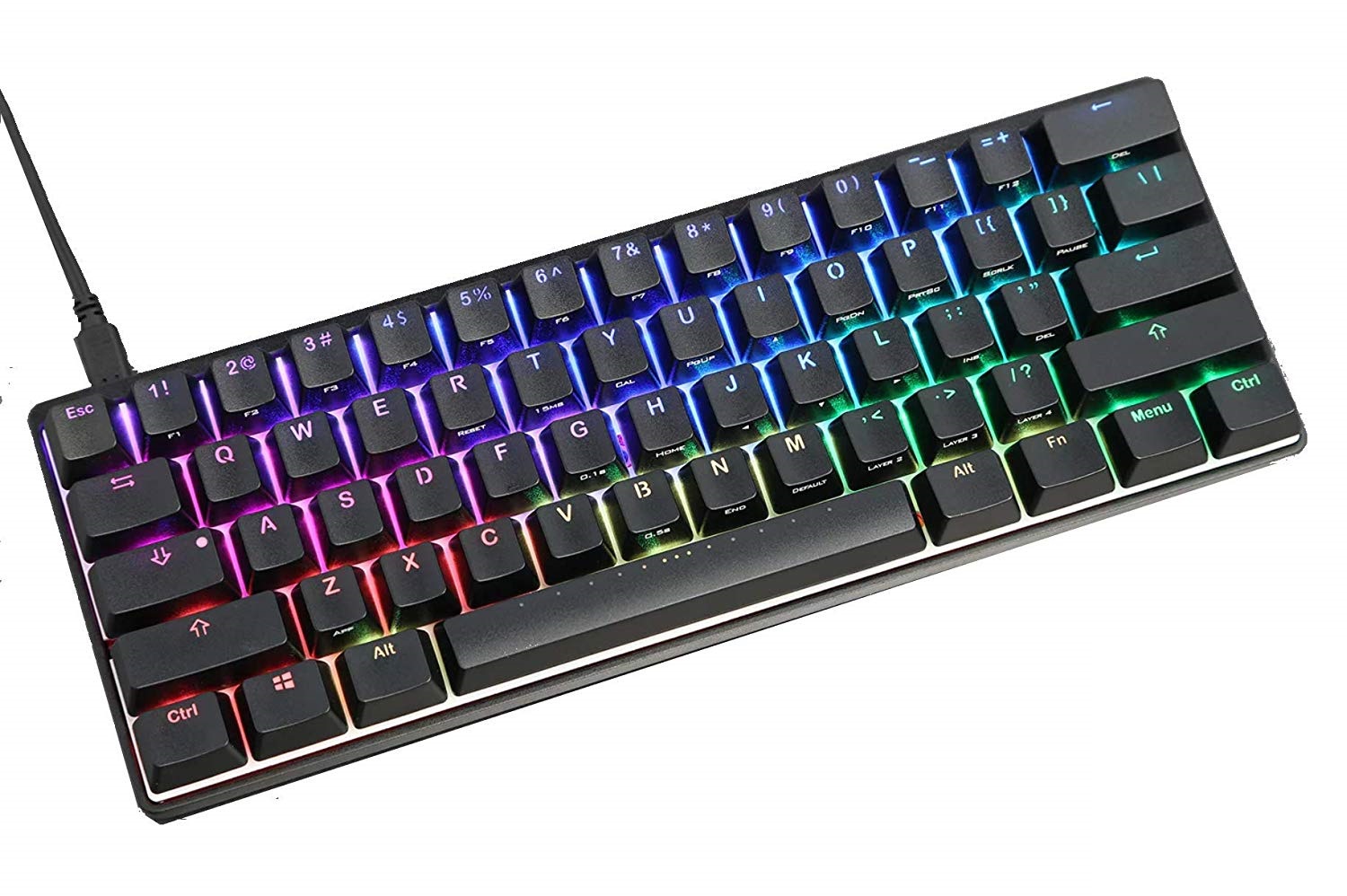 Switch Type: Mechanical (Cherry MX/ Brown, Silent Red)
Connectivity: Wired
Compatibility: Windows, Linux, and Mac
Form Factor: Compact
If you are always on the go or a certified digital nomad, then it is understandable that you hate bringing a bulky keyboard with you during your travels. After all, laptop keyboards suck most of the time, so it is better to use a separate one. That is why the Vortex Pok3r 3 – For the Digital Nomad is popular for its compact body and lightweight build.
You might be thinking that this keyboard is too small to do anything, but it is highly functional. Thanks to its function key and multiple keyboard layers, this keyboard is just as right as any full-formed keyboard out there. It will take you some time to master all of these hotkeys, but once you have it down, you might be faster than someone using a full keyboard.
Perfect for arbitrary programming thanks to its three layers of customization. Whether you use Qwerty, Dvorak, or Colemak, this keyboard can keep up. After all, each key can execute a total of 32 keystrokes with no problems. It also supports full Anti-Ghosting mode and N-key Roll Over for better typing precision.
Razer Huntsman Elite
Best Customizable Programming Keyboard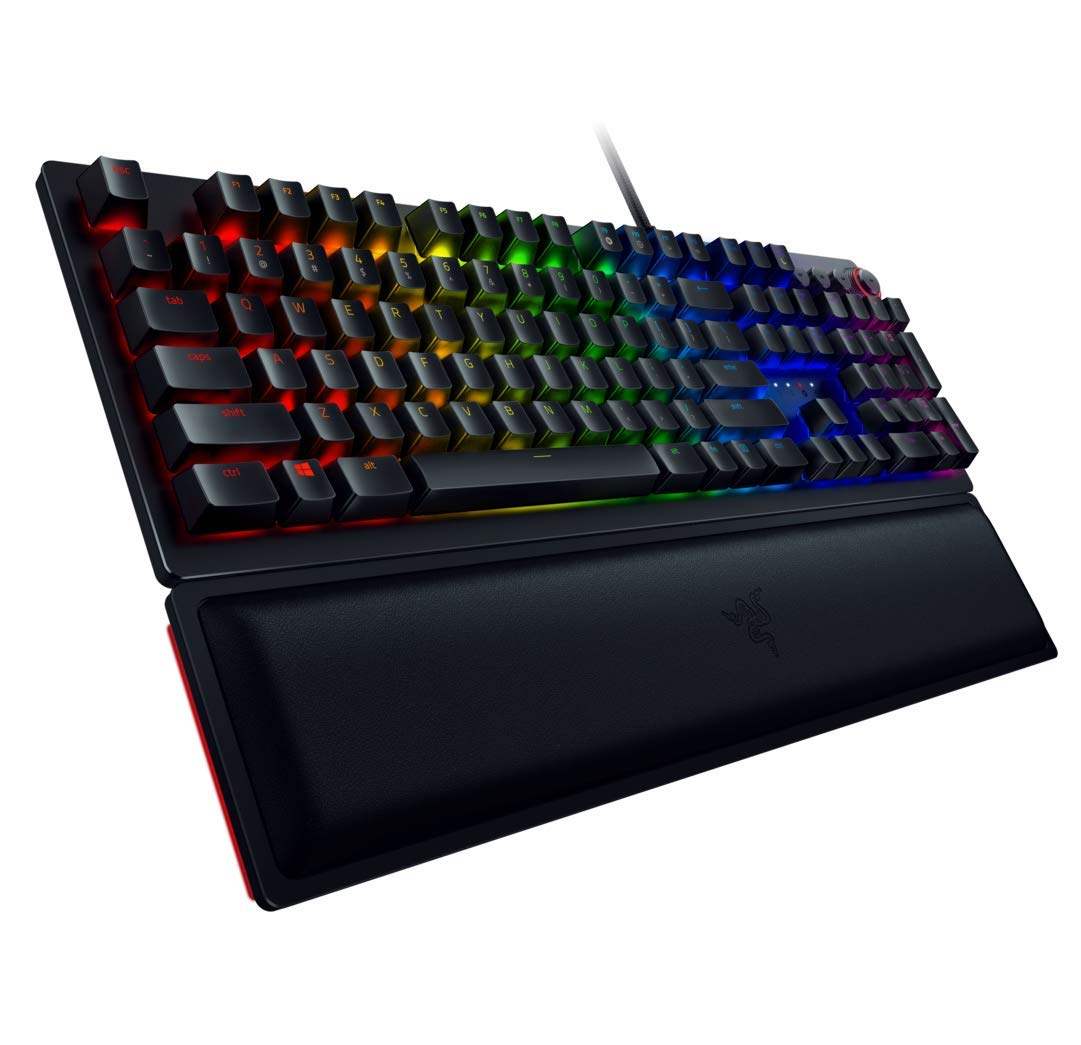 Switch Type: Optomechanical Switch
Connectivity: Wired
Compatibility: Windows, Linux, Mac
Form Factor: Full-size/ Standard
The Razer Huntsman Elite aims to bring the best of both worlds by combining the best features of mechanical switches with lightspeed optical technology, and they are quite successful. After all, Razer has been a longtime frontrunner of making its own mechanical switches, so their optomechanical switch is the real deal.
Despite being fully packed with features, the Huntsman Elite is actually one of Razer's smallest keyboards thanks to its frameless design. Unlike other keyboards from Razer that comes with a thick plastic frame, the Huntsman Elite settled for a slimmer and simpler design.
The Razer Huntsman also boasts a set of media keys. It consists of three buttons for play/rewind and fasts forward. It also has a handy volume wheel with a mute button located on its center.
The build is sturdy and made of anodized aluminum. There is also a soft palm rest for better wrist support. Perfect when you are coding for a long time. This keyboard is also fully programmable and supports macro key mapping.
The Razer Hypershift is ideal in making sure that all keys and keypress combinations are remapped flawlessly, so you can execute complex commands on a fly. Just explore the Razer Synapse and you are on your way to personalizing this keyboard.
Unicomp Classic 104
Best Tactile Programming Keyboard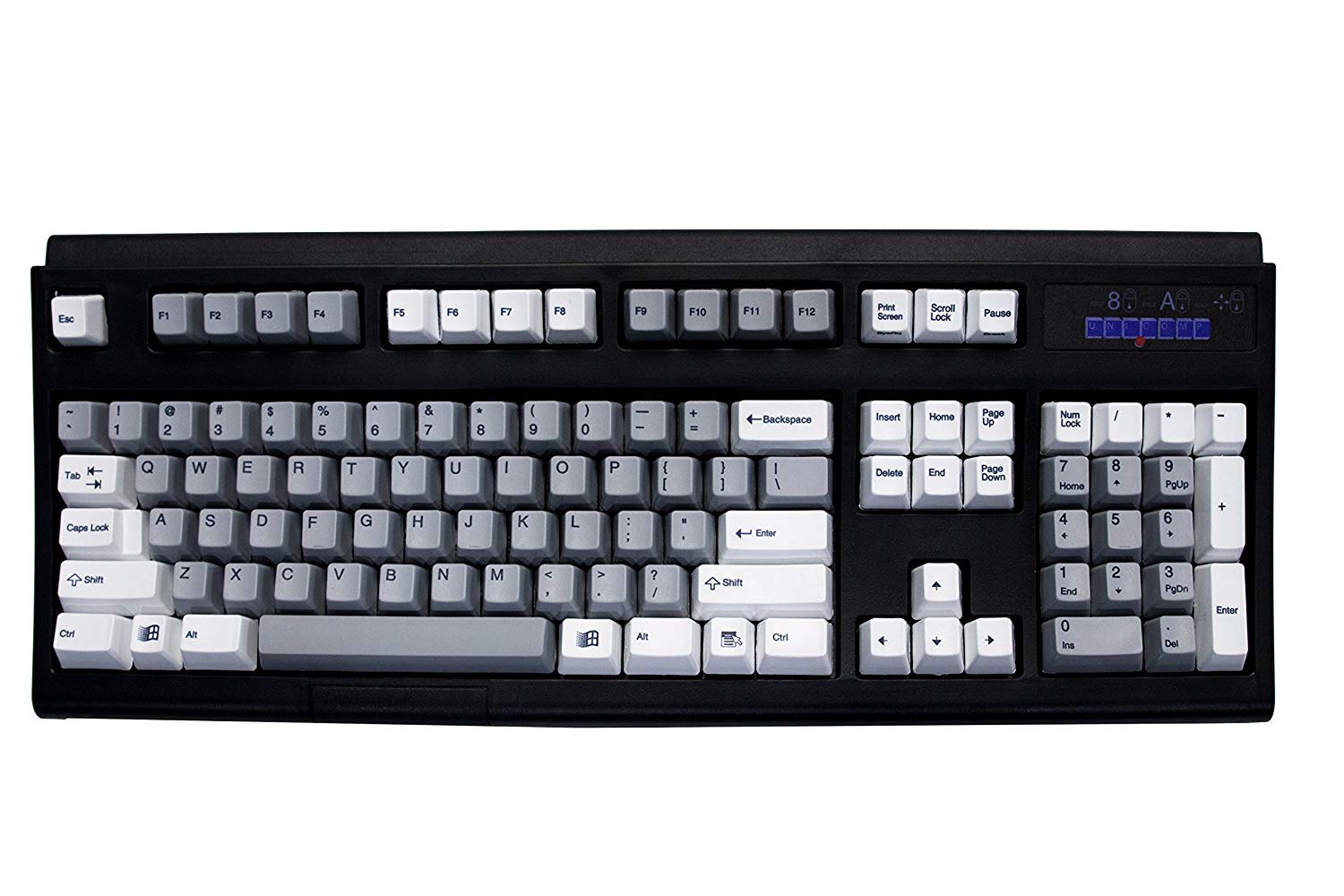 Switch Type: Buckling Spring Switch
Connectivity: Wired
Compatibility: Windows, Linux, and Mac
Form Factor: Full-sized/ Standard
If you are a fan of retro and adored the old IBM Model M keyboards, then the Unicomp Classic 104 is the best pick for you.
Unlike most of the keyboards on this list that is powered by a mechanical switch, this keyboard uses a Buckling Spring Switch. This switch needs a hard press to actuate, but the tactile response is super satisfying.
When using this keyboard, it really feels you are using an old mechanical keyboard from your early programming days. Unfortunately, it also stayed faithful to the classic annoying noise that it produces whenever you are typing.
But then again, die-hard' fans will have a dose of nostalgia when using this keyboard. Overall the Ultra Classic does not have any fancy functions. It is just great for typing, and that is not a bad thing as it performs its job magnificently. If you don't care about other functions and just want a superb and tactile keyboard, then you can't go wrong with this pick.
CORSAIR K63 Wireless
Best Wireless Keyboard for Programmers

Switch Type: Mechanical (Cherry MX Red)
Connectivity: Wireless
Compatibility: Windows, Linux, Mac (with limited controls)
Numpad: Tenkeyless
If you want to get rid of wires and delve into the wireless thing, then you should check out the CORSAIR K63. Most users don't like to be limited by wires, so this keyboard is the perfect solution.
Aside from its wireless convenience, this keyboard also offers some great programming features to make coding more efficient. You can assign macros to any key by using CUE (CORSAIR Utility Engine). Now you can fully customize its keys and lights if you want to be fancy while coding.
The CORSAIR K63 does not suffer from lag either, thanks to its ultra-fast 1ms 2.4GHz wireless technology. It is reliable, much like its wired counterparts.
Performance-wise, the Cherry MX switches do its job really well. They are crisp tactile and actuates easily. It is not an exaggeration to call the K63 the best wireless keyboard for programming. It is also equipped with a palm rest, perfect for long, long typing sessions.
Important Things You Need to Consider When Buying a Keyboard for Programming
Choosing the right keyboard for programming lets you maximize productivity without compromising comfort. In this section, we discuss the most important factors you should consider to ensure you make the right decision.
Use Case
There are keyboards designed for gaming and those designed for programming, so it is important to choose a product that matches your needs and preferences. If you use the numerical keypad for your work tasks, a full-size keyboard is necessary. Otherwise, you can choose smaller keyboards to save desk space.
Compatibility
The compatibility of the keyboard is just as important as the rest of the factors covered in this section. Make sure to check if a keyboard is compatible with your operating system to ensure a smooth installation process.
Design
Another important factor you should also consider is the design and form factor of the keyboard. A standard full-size keyboard has everything you need, but there are keyboard types that cater to the needs of specific consumers.
Ergonomics is also an important aspect of a keyboard's design to reduce strain and maximize comfort. The ideal keyboard should let your palms and wrists rest in a relaxed position to prevent repetitive injuries like carpal tunnel syndrome.
If you like indulging in a beverage while programming, a splash-resistant keyboard is ideal. Some keyboards also allow you to swap out keycaps if you prefer a more durable material or want to color code specific keys to streamline your workload.
Switches
Mechanical keyboards have a mechanism called switches that registers your keystrokes. These switches have distinct responses, noise levels, and travel times to offer a unique typing experience based on your preferences. Some switch types produce loud click noises when pressed, while others are more subtle.
There are also switches with faster actuation points than others. If you also play fast-paced video games, switches with a short actuation distance are ideal. Make sure you check the various switch types first before making a purchase.
Wired or Wireless
Gone are the days when wired keyboards were the prominent choice for their reliability. Wireless keyboards have taken a massive technological leap and are now as good as their wired counterparts. Thus, your choice should only be based on which type of keyboard offers you the most benefit. A lot of users prefer wireless keyboards because of their portability and tidiness. However, they require constant charging or battery changing. Fortunately, there are wireless keyboards that offer extended battery life.
If portability isn't a concern, then you can stick with a wired keyboard for programming. Wired keyboards are also generally more affordable than their wireless alternatives.
Extra Function Keys
Some keyboards are equipped with macro keys that can be programmed for your specific use case. These keys can help programmers streamline their workflow for better productivity. There are also keyboards that have built-in media keys, allowing you to control media files like music and movies easily.
Programmer's Input
I'm a front-end web developer, technical writer, and owner of the programmer book review site, BooksOnCode.com. Here is my answer to your inquiry. Feel free to take and format however you need: Any programmer would tell you that ergonomics are key with keyboards. When programming, you tend to get efficient with a keyboard and rarely reach for a mouse. But once I started working from home at my kitchen table, I chose fun over function. My keyboard and mouse is a salmon pink, which just brings me joy. I love the raised, bubble keys, which makes typing satisfying. With a pink keyboard, I get to express myself now — and my peers on Zoom can't even tell! Link to my keyboard.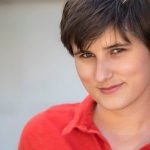 Miranda Limonczenko
www.booksoncode.com
Here's what programmers from Slingshot have to say:
I have a Razor Chroma. The backlit colors on the keyboard make me smile, as I made them our brand colors.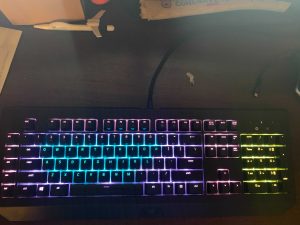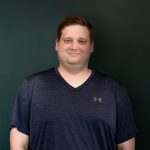 Nathan Thomas
Senior Developer @ Slingshot
I second pretty colors being 'key'.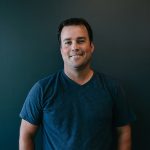 Steve Anderson
Senior Developer and AWS Practice Lead @ Slingshot
I've been using the Microsoft Natural Keyboard for over a decade now, and I've lost the ability to type efficiently on a standard keyboard. The primary feature and reason I continue to use is comfort.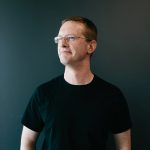 Chris Staley
Senior Developer and Xamarin Practice Lead @ Slingshot
I use the same keyboard as Chris Staley – the Microsoft Natural Keyboard. I've also used it for around a decade. I even wrote it into my contract with TekSystems that I had to have one. I've had this specific keyboard so long I've worn off the indexing bumps on the home row keys. For functions, I like a function-lock button. Nothing more annoying than having to hit the fn button every time I want to run a query or build and run a project.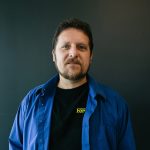 Michael Thornberry
Senior Developer @ Slingshot
I always just use the built-in keyboard on whatever laptop I'm using. For me, the convenience of not having another piece of equipment to deal with outweighs most other features of a keyboard. I'd have to be REALLY annoyed with a laptop's keyboard (or it would have to be really busted) for me to use an external. My favorite feature for programming is when the keyboard has a number pad. I end up typing in numbers enough, especially for SQL work, that I can go much faster and more accurately when I have a number pad.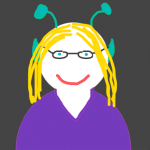 Laura Williams
Senior Developer @ Slingshot
WebCreek Programmers:
I am currently using a personal keyboard, mouse (wired), and mousepad with basic gaming features, but what I usually look for is a wireless keyboard that has key backlighting, is ergonomic, includes the numeric keypad section, has additional function keys for ide shortcuts, and has multimedia functions such as volume control and playback for the playlist I'm listening to.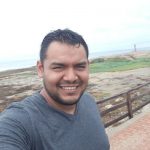 Christian Morante
Software Engineer II @WebCreek
In my case, my keyboard is a conventional Logitech one, I think the essential thing is that it has a numeric keyboard and multimedia control, that's enough for me. Each dev has their own preferences, for example, I prefer that the keyboard has the standard key layout, I have seen some that omit or change the positions of the keys that most devs use and I don't like that.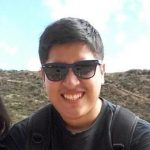 Jose Eduardo Poma
Software Engineer I @WebCreek
Personally, to program, a keyboard must have 4 fundamental characteristics: The keyboard layout must be in English (most symbols used in programming are at a glance). The numeric pad is not necessary (or at least that the arrows are located just below the enter key). Keys should NOT be high, and finally, have lighting on the keys (for when you want to work in dark or low-light environments). My ideal keyboard is Apple Magic Keyboard (Without the number pad)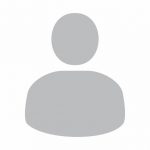 Efrain Astudillo
Senior Software Engineer @WebCreek
Keyboard Buyer's Guide: Everything you Need to Know
Factors that you need to consider when buying your very own gaming keyboard is not that complicated. Just follow this buyer's guide, and you are good to go. After all, landing the best keyboard is a mixture of various factors. And there is also a technical part to it that may be confusing for the non-techy users. But don't worry as we have covered all those confusing terminologies, so sit back and read on!
Form Factor
This term basically refers to the keyboard size. Not every programmer prefers a full-sized keyboard, and on the other hand, some find compact keyboards lacking. Good thing that there are three standard sizes to choose from; Fullsize, Tenkeyless, and Compact.
Full size/ Standard
A full-size keyboard comes with 108 keys that include number and function keys along with all standard keys. A full-size/ standard keyboard always has alphabetic characters, punctuation keys, numbers keys, and function keys like Home, Mail, Volume Up, Volume Down, among others. One feature that makes a full-size keyboard easily distinguished from other keyboard sizes is the numeric pad on the right side of the keyboard.
Tenkeyless (TKL)
The tenkeyless keyboard is basically just ten-key-less. The tenkeyless keyboard is a full-size keyboard without the numeric pad on the right side. But aside from that, this keyboard still has the arrow keys and function keys intact. Many programmers prefer not to have the numeric pad because they value simplicity more. In turn, they will choose the tenkeyless keyboard over the full-size keyboard anytime. It also goes without saying that without the numeric pad, the keyboard will be more lightweight and portable, not to mention that it will fit nicely on any desk regardless of the space available.
Compact keyboards can easily be recognized by the small gap between keys, which is usually less than 3.3mm. The keys are also smaller measuring less than 15mm x 15mm when compared to standard keys. Also, compact keyboards are missing many function keys in order to make a smaller keyboard. In compact keyboards, you won't find function keys like; Home, End, Page Down, Page Up, among others. Sometimes Arrow Keys are also missing in action, though you usually can find it under the right Shift key.
Types of Mechanical Switches: What is the difference between switches?
If you are new to buying keyboards, it is natural to find switches confusing. After all, there are many of them on the market, so it is hard to keep track of all of them. To keep things easier, we have prepared a table so you will have an idea of what these switches do, and what is the best one for you.
| | | | |
| --- | --- | --- | --- |
| Switch Type | Actuation Force | Key feel | Usage |
| MX Blue | 50g | Tactile / Clicky | Typing |
| MX Brown | 45g | Tactile / Non-Clicky | Typing / Gaming (hybrid) |
| MX Clear | 55g | Tactile / Non-Clicky | Typing / Gaming (hybrid) |
| MX Black | 60g | Non-Tactile / Non-Clicky | Gaming |
| MX Red | 45g | Non-Tactile / Non-Clicky | Gaming |
| Topre Standard | 45g | Tactile / Non-Clicky | Typing / Gaming (hybrid) |
These switches make a distinct click when you press them. This sound will let you know that a keystroke has been successfully registered.
These switches do not have a loud click. However, you will feel an actuation bulge as you press the key, and that's how you know that the press has been successfully registered. The keypress will register somewhere in the middle, so these witches require less actuation force and will make you type quicker.
These switches do not click, it also does not have any tactile bump when you press. That is why this switch is not popular for programmers. But these switches are preferred by gamers as they usually tap one key multiple times.
These switches combine the switch technology with a rubber membrane. This means that you get to experience the speed and tactility of a mechanical keyboard while also enjoying the smoothness operation of a membrane keyboard.
Difference Between Switches
You might be thinking how big of a difference does 40g and 60g switches have. Well, the difference is not recognizable on the first few keystrokes but after an hour or so of programming, you will slowly feel the strain and feel that your fingers tire easily.
That is why is always best to go with switches with the lowest actuation force, like the MX Brown/Blue or Topre. Though MX blue switches do have a higher actuation force at 50g and accompanied with a clicky sound, the MX Brown switches have the lower actuation force at 45g but ditch the clicky sound. While the Topre switches, on the other hand, are somewhat similar to MX Brown switches, but Topre offers better feedback.
Should You Pay Attention to Ergonomically Designed Keyboards?
Remember, typing for more than five hours a day will have devastating effects on your fingers and wrists. That is why Repetitive Strain Injury or RSI and other wrist-pain related injuries is slowly creeping its way to young professionals with desk jobs. If there are showing any signs of RSI or you are already diagnosed with any injuries like this, investing on an ergonomic keyboard is the best way to go. Most modern keyboards are designed to lessen strains on its users.
Split/Splay Keyboards
This keyboard can either be wholly or partly separated. When working on a standard keyboard, your arms somehow stretch from your shoulders in a V position, which creates pressure on the joints. By separating the keyboard, you can be sure that your hands will be placed in a more relaxed position.
Tenting
This pertains to elevating the middle section of the keyboard where your thumb usually stays. This method, in turn, eases the forearm muscles and stimulates the blood flow better. The higher the tent, the better, though it also makes typing difficult. Some keyboards offer movable tenting so that you can choose the most suitable position for you.
Palm support
This refers to the lengthened bottom part surface in which you can set your palms when typing. By raising your wrists to the same angle as the keyboard, you lessen wrist strain and relieve any associated pain. The good news is that you can purchase the wrist rests for your standard keyboard separately. Just make sure to check the length of the pad to ensure it suits your keyboard perfectly.
Contoured Design
This type of keyboard places the keys in a curved position. This increases their accessibility while supporting the arms to stay comfortable while typing. This form can also be mixed with a palm rest for better support.
Alternative keyboard layout
Qwerty may be the most common keyboard layout, but there are other keyboard layouts that you can use as a programmer, which is rated to be much faster and efficient. You can do this by merely changing the keyboard layout setting directly from your operating system. This is where the mechanical switches come in handy since you can easily interchange the keycaps to accommodate the new layout.
What is Dvorak and Colemak?
As you may have heard, the Dvorak layout attempts to make typing faster by placing the commonly used keys in the home row where they are quickly accessible, and the most unimportant keys are placed at the bottom row. It also makes sure that the right hand has more access to the keys.
If you are not keen on a very drastic change, then Colemak is more favored since it features only minor adjustments from the qwerty keyboard. Just 17 Key modifications to be exact. All these alterations might take longer to relearn, but many agree that they have been able to type quicker after changing to the alternate layouts. If you gaze down on the keyboard while typing or do not use all your fingers, then this might be a suitable time to change the right typing habits.
Other Features
Aside from the common add-ons, there also other features to make sure that you type efficiently and precisely.
N-Key Rollover
This term is used to designate the maximum number of keys that can be pushed down at the same time while being registered by the keyboard. The N is a variable that can vary anywhere from 2-6. Most people link this feature with gamers, but it can be a suitable keyboard feature for programmers as well. Particularly if you are a fast typer, and there are occasions that you might be pressing on the next key before freeing the previous one.
Anti-Ghosting
The Anti-Ghosting feature means that you can press many keys at the same time and have each of them registered. With the Anti-Ghosting keyboard function, you don't have to fret about the keyboard crash anymore, and your typing experience will be significantly improved.
Top 10 best keyboard for programming at a glance.
1. USA Filco Ninja Majestouch-2, Tenkeyless, NKR, Tactile Action, Programming Keyboard FKBN87M/EFB2
2. Logitech G513 RGB Backlit Mechanical Programming Keyboard with Romer-G Linear Keyswitches
3. Realforce 87U Tenkeyless Programming Keyboard (White/Gray)
4. Happy Hacking Keyboard Professional2 (White Keytop Print/blank)
5. Das Keyboard 4 Cherry MX Blue Mechanical Programming Keyboard – Clicky
6. Happy Hacking Keyboard Professional Type-S
7. Vortexgear Mechanical Keyboard Pok3r 60%, ABS Double Shot Translucent Keycaps
8. Razer Huntsman Elite Programming Keyboard: Fastest Keyboard Actuation
9. Unicomp Ultra Classic Model M Black Buckling Spring 104 Keyboard
10. Corsair CH-9145030-NA K63 Wireless Mechanical Keyboard
It is true that finding the best keyboard for programming is not a simple task. After all, with the sheer number of keyboards available on the market, it can be overwhelming. That is when buying guides like this one will be a great help on your keyboard hunt. Just read it carefully, scrutinize their features so you can be sure that you will get the best one.
It does not have to be complicated, recognize your need and personal preference, and you are on your way to scoring the keyboard of your dreams! If you think we've missed a great keyboard on this listing, let us know in the comments section down below!