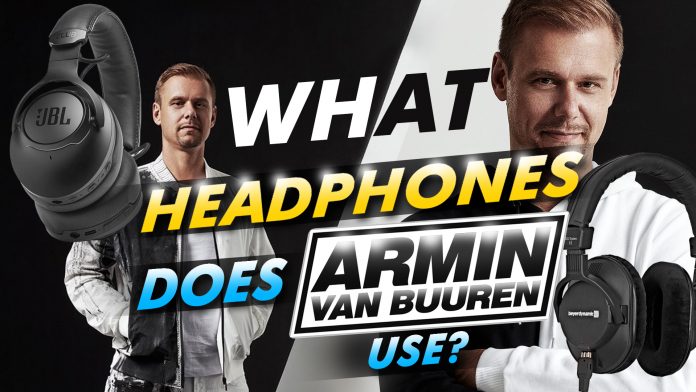 Do you ever wonder what headphones professional DJs use? These people are audiophiles and critical listeners, so you bet that their cans look and sound fantastic. If you want to roll like a DJ, you might be interested in what headphones Armin Van Buuren uses.
Who is Armin van Buuren?
Armin Jozef Jacobus Daniël van Buuren or Armin van Buuren is a Dutch DJ from Leiden, South Holland. Also a record producer, he has been the host of a weekly radio show called A State of Trance since 2001. This popular show is a major contributing factor in his climb to star status, being broadcasted to over 40 million listeners in 84 countries!
He is also recognized as one of the influencers who contributed to the growing global interest in trance music.
In 2014, DJ Armin van Buuren was nominated for Best Dance Recording at the Grammy Awards for his single "This Is What It Feels Like," making him the fourth trance artist ever to receive a Grammy nomination.
JBL CLUB ONE – Premium Wireless Over-Ear Headphones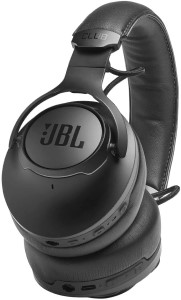 Armin van Buuren has used several headphones over the years, but the most recent one is the JBL CLUB ONE.
Design-wise, the CLUB ONE sports a sleek and minimalist all-black look that exudes sophistication. The headband is constructed using premium materials that are most prominent on the leatherette detailing.
The CLUB ONE has excellent build quality. Though mostly made of plastic, there is nothing cheap about this pair of cans. The hinges and yokes are built using metal alloys, so you can be sure that accidental drops won't easily daunt them.
When it comes to comfort, the CLUB ONE is suitable for long hours of usage. It is perfect for professional applications, especially if you are working on your next hot track. The cups are breathable, so if you sweat during a performance, you will remain comfortable. It is also lightweight, and the headband does an excellent job of distributing the weight evenly. The clamping force is also not that tight, so you won't feel any strain or fatigue while wearing the headphones.
Unfortunately, the CLUB ONE is not the most portable pair of cans out there. It has huge ear cups, which make it difficult to store in a bag. Sure, you can fold it to make them smaller, but the ear cups do not lay flat. On the bright side, it does come with a durable carrying case.
Sound-wise, the JBL CLUB ONE boasts a well-balanced profile. You will notice a hint of extra bass, which is perfect for sick beat drops. The bass accuracy remains consistent across different music genres. You can expect detailed and thumpy low-range sounds with a generous amount of kicks.
The mid-range accuracy of the CLUB ONE is neutral and balanced. A bit of brightness is noticeable, so you can expect vocals and instrumentals to sound sharp and detailed. Treble accuracy is also excellent—a bit sharp and piercing, which is perfect for crisp melodies. If you are not happy with the default sound profile, you can head over to JBL's companion app and tweak the parametric EQ and create presets.
Since the CLUB ONE is a wireless pair of headphones, you might be thinking about battery life. Don't worry, though, as it has excellent battery life. JBL claims that it can deliver continuous playtime of over 23 hours! To save power, it has an auto-off feature, so it saves battery when not in use.
Overall, the CLUB ONE is an exceptional pair of over-ear wireless headphones for aspiring DJs. It is comfortable and well-built, so you will surely have a blast wearing it. When it comes to audio performance, it produces a balanced sound profile that is perfect for critical listening. While it does have a bit of extra bass, it is just enough to add power to bass-heavy tracks.
Unfortunately, the CLUB ONE falls short on the active noise-cancelation. It is not as effective as its competitor in this price range.
Beyerdynamic DT 250-80 Professional Closed-Back Headphones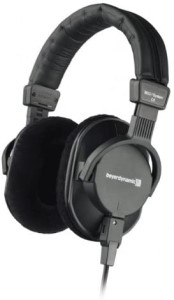 One of the older headphones used by Armin van Buuren is the Beyerdynamic DT 250-80. This pair of closed-back wired headphones is comfortable and stays true to the manufacturer's style of luxury and performance.
If you fancy wearing unique headphones, then you can't go wrong with the DT 250-80. Build-wise, they feel premium despite being made of mostly plastic. Thanks to the aluminum headband, you can be sure that they won't break easily. Plus, if they do break down, every single part of the DT 250-80 is replaceable. They are relatively easy to dismantle, so you will surely have fun with these headphones if you are fancy modding or tinkering.
When it comes to comfort, the DT 250-80 does not disappoint. The headband and earpads are made of soft and breathable material. Even after long mixing sessions, you won't experience any discomfort. Also, the headband distributes the weight evenly. Unfortunately, for those with larger heads, the clamping force is a bit tight. You'd have to give it a few days before it adjusts to your head size.
Sound-wise, the DT 250-80 features a well-balanced audio profile. It has a smooth, precise, and detailed sound signature that is fit for audiophiles. The bass accuracy is superb and slightly over-emphasized without sounding harsh or boomy. The mid-range is flat and detailed, so you can appreciate the vocals and instrumentals without glaring sibilance or peakiness.
Overall, the DT 250-80 is an excellent pair of headphones for aspiring DJs. It boasts supreme comfort and audio performance suitable for critical listeners.