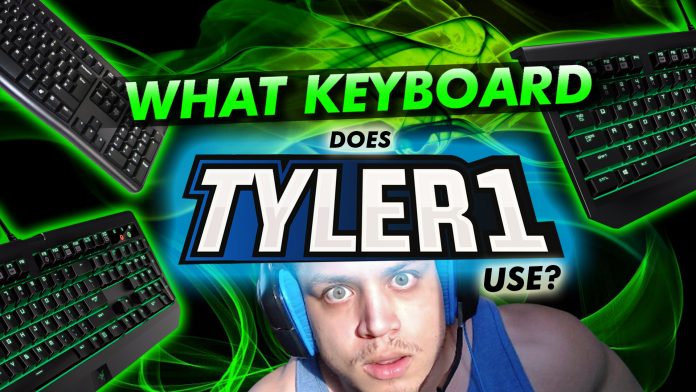 People always wonder what kind of a setup their favorite influencers use, and whether it would give them a competitive edge. It is no surprise then that Tyler "loltyler1" Steinkamp with his almost cult like following and tens of thousands of daily viewers would be looking to find out what keyboard the often dubbed "The Most Toxic Player in North America" is using when he isn't smashing one into bits, and which keyboard is durable enough to survive his infamous "Roid Rage" incidents (or is cheap enough to replace afterwards).
As of the time of writing this article, it does not seem that Tyler1 is sponsored by any peripheral companies. Based on his previous statements it seems that he won't be any time soon either as it sounds that he does not want to be forced to put up a "Brand Safe" facade, which I am sure his fans appreciate. Despite not being sponsored, most of his setup seems to consist of Logitech peripherals. I am not quite sure if it is because of habit, comfort, preference or because he walked to the closest Best Buy and picked up the first gear he could find (which at leat according to his stream persona might just be what happened and it stuck).
So what keyboard does he actually use? Well, the answer seems to boil down to both the Logitech K120 keyboard and Razer Black Widow Stealth keyboard. We will be providing a breakdown of each below but the more expensive Razer Black Widow Stealth might not be the one you want to go with if you are prone to smashing and pulverizing your keyboard when you get stomped on your lane or that damn teemo on your team keeps feeding.
Logitech K120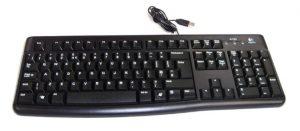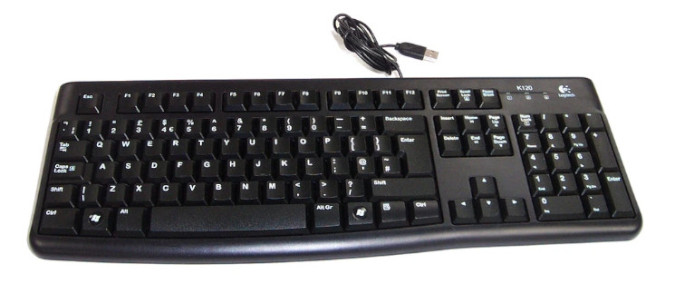 The Logitech K120 lives up to the expectations most of us have come to expect from Logitech, it's affordable and does what it's meant to do.
If you are looking for a basic keyboard that you can game on and type with, this is pretty much a no brainer purchase for you.
Razer Black Widow Ultimate Stealth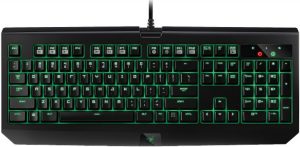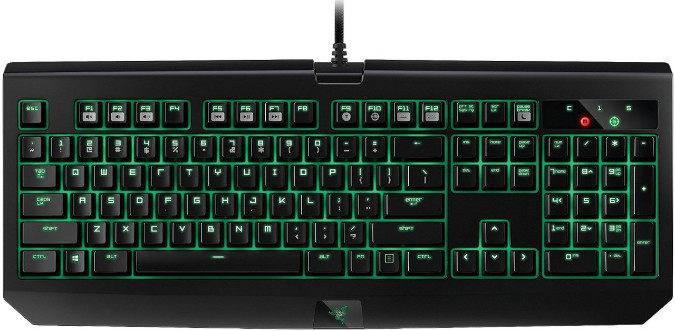 The Black Widow Ultimate Stealth has been seen on Tyler1's stream in the past, but from as far as I could tell he has gone back to the trusty and crusty (he had a gnarly one) K120.
This mechanical keyboard sits at the medium price range for non custom-made enthusiast mechanical keyboards. It is a solid piece of hardware and would make most gamers happy with their purchase, when buying one you should keep in mind that the models only have full RGB support if you choose a chroma model. However when purchasing a mechanical keyboard these days, one should keep in mind their own needs from a keyboard. The Black Widow Ultimate and many of its family sport only up to a 10KRO, which can cause anti-ghosting issues when playing MMO games with complicated binds. The RGB-less K70 from Corsair for example sits just below it in price and sports a full NKRO according to Corsair.
Summary
All in all, the answer to the question we asked at the start of this article "What Keyboard Does Tyler1 Use In 2021?" seems to be "It depends, has he lost a lane recently?".
Should you be wanting to find yourself a keyboard I recommend figuring out what your personal needs are, just because it lets Tyler1 dominate his lane or shroud hit his jump shots better it all boils down to your own comfort. If you can find a keyboard you feel comfortable using and that fits your body and needs from a keyboard, you will see your performance get better over time. Remember that your comfort is the key factor when choosing your battlestation and you should always keep your own needs and wants in mind rather than what your favorite influencers use.
For example, do you ever use the numpad? If the answer is no, then you should go for a tenkeyless keyboard for more space on your desk.
Hope you've enjoyed the article and should you be wanting to read more about keyboards and find more articles going through various keyboards on our site click here.