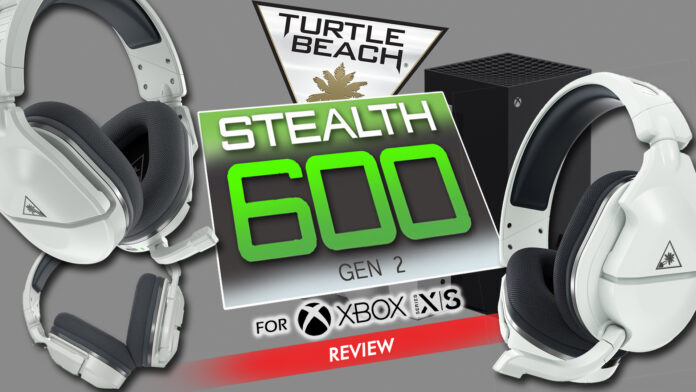 The gaming headset market is saturated, but Turtle Beach manages to stand out by manufacturing products that meet different demands. From premium to budget headsets, their products are always reliable.
The same can be said for the Turtle Beach Stealth 600 Gen 2 for Xbox One, Series X, and Series S. To give you a better understanding, we'll cover everything you need to know about the product, including tips you should know before buying an Xbox headset.
Turtle Beach Stealth 600 Gen 2 Quick Specs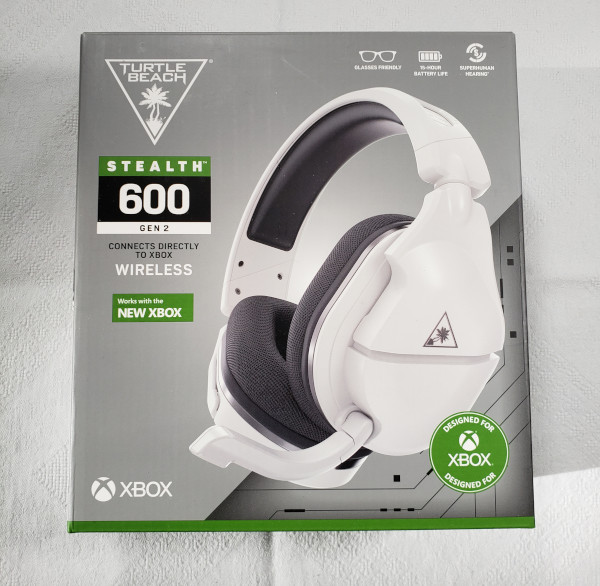 Tech Specs:
Type: Wireless (Automatically with Xbox One, via USB for PS4) | Headphone Type: Over-ear (closed) | Sound output: Virtual surround sound | Microphone: Flip-up, Omni-directional | Compatibility: PS4, PS5, Xbox One, Xbox Series X|S, PC | Drivers: 50mm with Neodymium magnets | Frequency response: 20 – 20000 Hz
Turtle Beach Stealth 600 Gen 2 Review
Turtle Beach Stealth 600 Gen 2 is an improved version of the Stealth 600 wireless gaming headset. It is explicitly designed for the PlayStation 4 and Xbox One, including the recently released Xbox Series X and Series S.
What's in the Box?
Here are detailed pictures of what's in the Turtle Beach Stealth 600 Gen 2 box: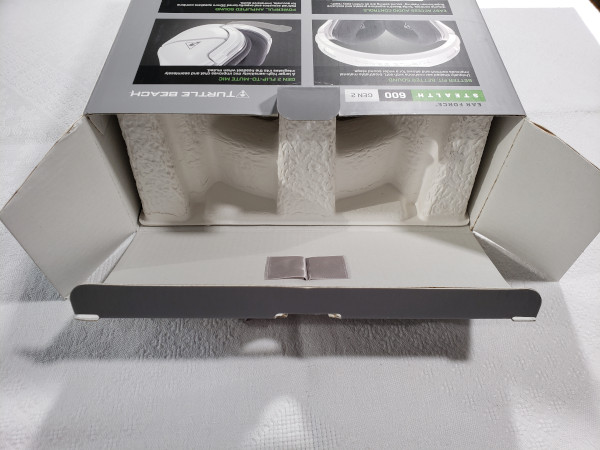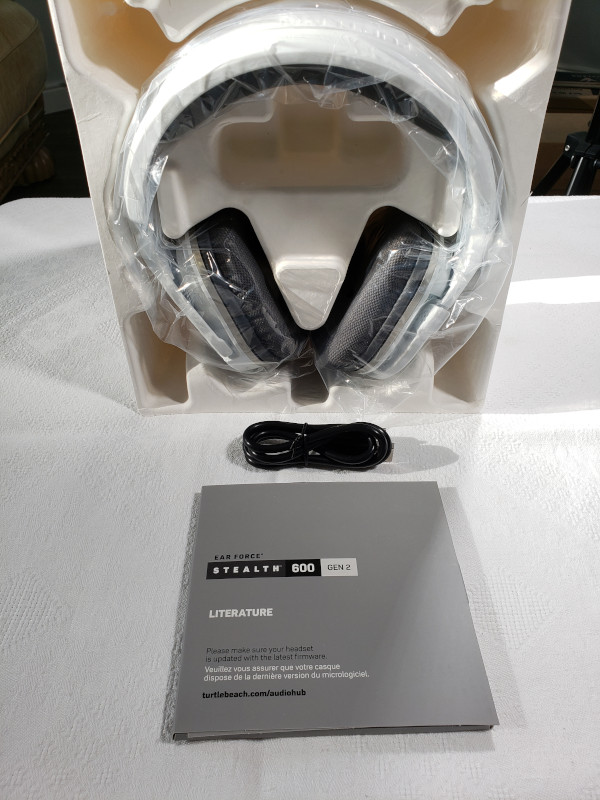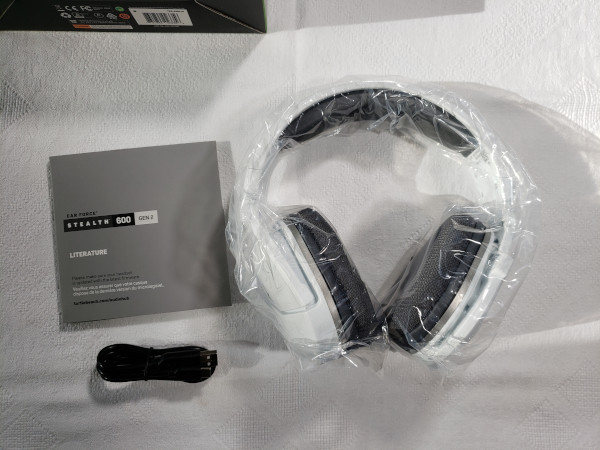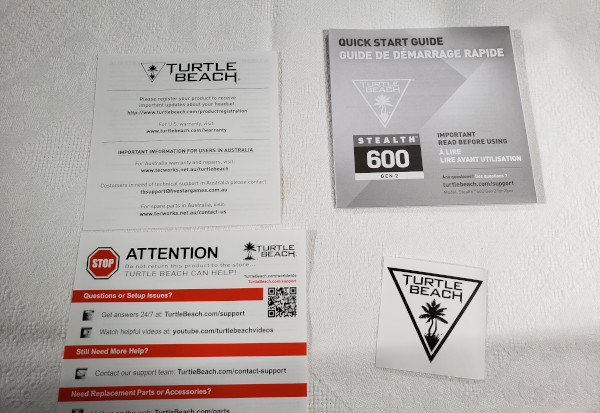 Design
If you've owned or seen the Turtle Beach Stealth 600 Gen 1, you can barely tell the difference. They still utilize the same matte plastic material.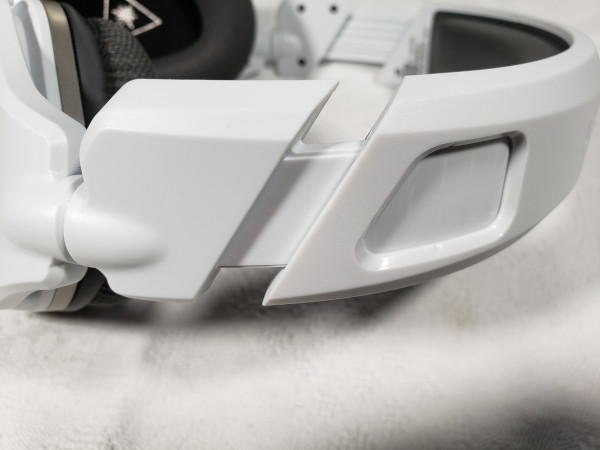 The mic is built into the left side of the ear cup together with the rest of the controls and connection ports, specifically, the USB-C port for charging, power buttons, audio mode buttons, and microphone monitoring.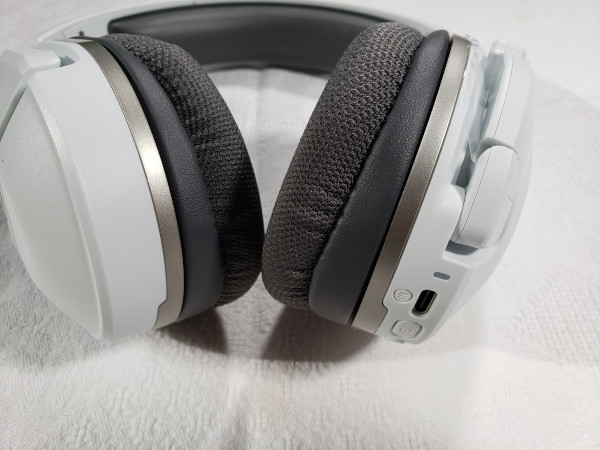 You'll also find the volume wheel on the left side of the ear cup. Note that the volume wheel works independently and does affect the connected device's actual volume. One thing that makes the Gen 2 different from the Gen 1 is that it doesn't have an additional pairing button next to the USB-C port.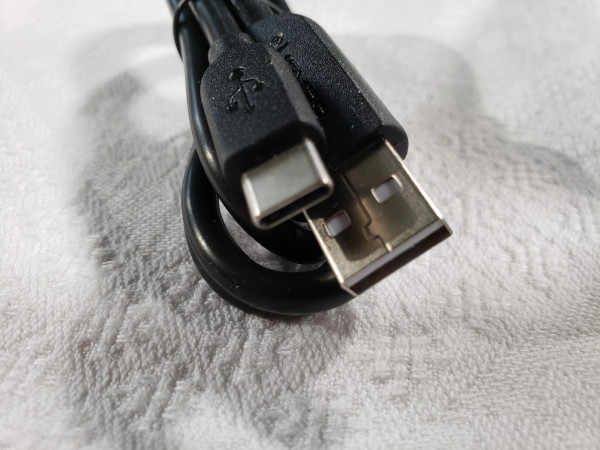 Unfortunately, the ear cups are made of fabric-covered foam pads that don't feel nearly as soft as memory foam padding, as seen on most headsets. Long-term use could be painful to some but should be fine for short-term usage.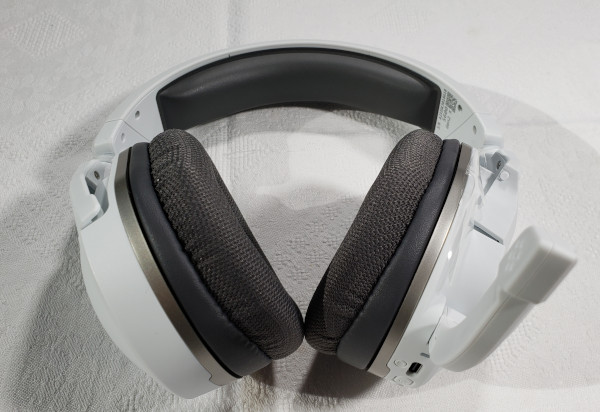 It also has faux leather-wrapped padding under the headband, which makes the headset feel a bit stiff around the ears.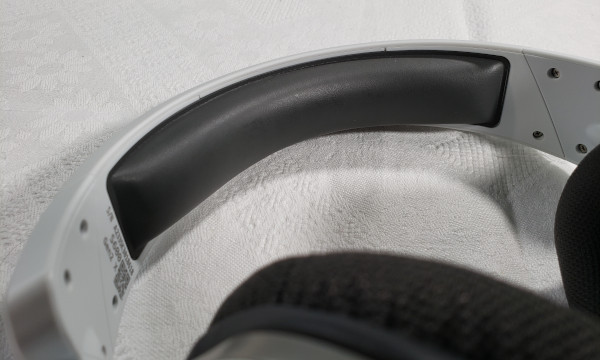 Fortunately, the headset is lightweight, and the earpads are breathable enough to ensure your ears don't sweat.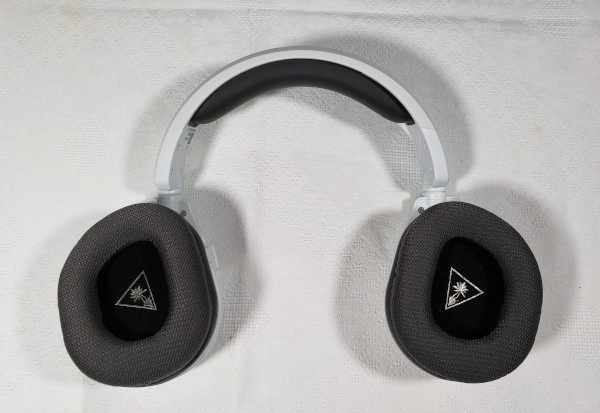 The ear cups can also move 90 degrees, so it can rest comfortably on your chest. All in all, they feel comfortable enough for your average gaming sessions.
Audio Performance
The Turtle Beach Stealth 600 Gen 2 offers stellar audio quality with a perfect balance of highs and lows. Unfortunately, it won't appeal to bass heads as the bass is relatively weak.
The headset has four built-in audio modes, which include bass boost. Even with the bass boost, it still isn't as spectacular as other dedicated bass headsets. Ultimately, the default mode offers the best sound profile overall.
Connectivity
There are two versions of the Turtle Beach Stealth 600 Gen 2; one for the Xbox One and another for the PlayStation 4. The one designed for the PlayStation 4 comes with a small USB transmitter that plugs into the console's front.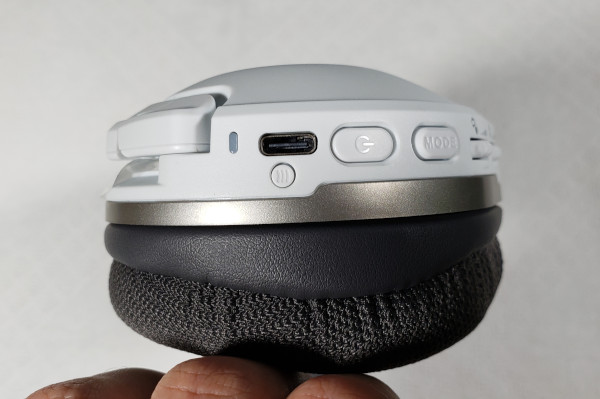 The transmitter and the headset are paired out of the box, so there's no need to worry about pairing the device manually. On the flip side, the Stealth 600 for Xbox uses Microsoft's proprietary wireless connection. You'd need to press the pairing buttons on both the headset and the console to establish a connection.
Microphone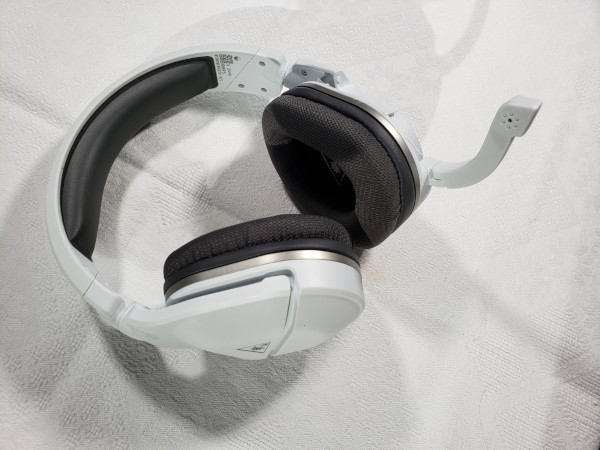 The microphone may not be the best, but it does work well enough for in-game voice chat. Communication is crucial in multiplayer games, and the microphone should work wonders.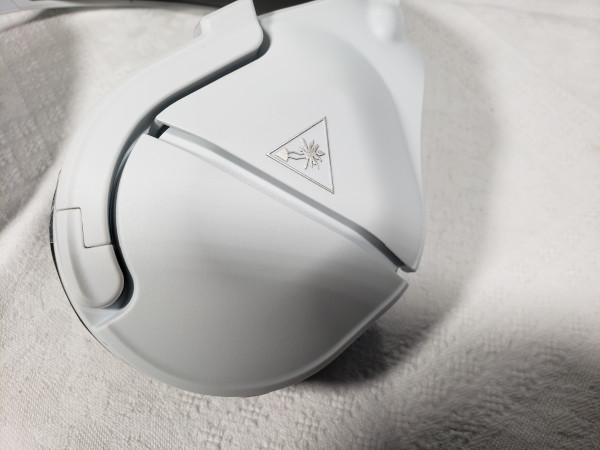 You can conveniently hide the microphone by flipping it up into a groove on the cup. Unfortunately, the microphone's quality isn't ideal for recording or streaming, so you might want to invest in a dedicated microphone tailored explicitly for those purposes.
Essential Things to Know Before Buying an Xbox Headset
With plenty of options to choose from, it can be hard to pick the right headset for you.
To ensure you're on the right track, here are essential factors you should consider when shopping for a headset.
Check the Build Quality
It's easy to pick the cheaper option when you have a limited budget. But we have to understand how the quality of a product depreciates as the price decreases.
When investing in a headset, you'll want to check the build quality. There have been plenty of cases in the past where headsets suddenly snapped in half due to poor build quality, and that's the last thing you'd want to happen.
Choose a headset that can withstand accidental falls, preferably one that is made of premium materials. Most headset manufacturers provide a warranty with their products, but it's important to note that it is different from one company to the next. Moreover, wear and tear are usually not covered by the warranty.
Passive or Active Noise Cancellation?
Passive and active noise cancellation is not entirely new in the audio industry, but being able to distinguish them can help you make an informed decision. Passive noise cancellation works by sealing your ear to isolate outside noise physically. In other words, passive noise-canceling headphones have ear cups that dampen background noise.
On the other hand, active noise cancellation works by eliminating ambient noise. It works by inversing sound waves to counter the noise. There's a mic inside and outside each ear cup to determine which sound waves need to be muted.
It's easy to choose between the two. If you play in a loud environment, an active noise-canceling headset is the best option to consider. For most gamers, passive noise-canceling headphones are enough.
Stereo vs. Surround Sound?
One of the best things about today's headsets is that they're integrated with features that significantly improve the sound stage.
Stereo headsets are suitable for virtually any game. They work as intended and aren't as complicated as headsets that feature virtual surround sound. Stereo headsets deliver the baseline for directional audio and are limited only to the left and right channels.
Virtual surround sound is an enhanced version of the stereo. It utilizes a technology that emulates surround sound. There aren't any significant changes or differences in the hardware, but it works by tricking your ear to hear sounds from different directions.
Should You Go Wireless or Wired?
The option to go wired or wireless is subjective. Both styles offer their pros and cons, and your preferences should determine which one suits you better.
Wireless headsets perform just as good as wired headsets when it comes to latency. However, wireless headsets often run into issues when the audio source is too far from the headset. Since you're most likely close enough to your Xbox when playing, it shouldn't be a concern.
A downside with wireless headsets is that they need batteries to work, so battery life is an important thing to consider when browsing through the options. Battery life usually varies from one headset brand to another, but as long as it can endure your average gaming session, you should be fine.
Mind the Microphone Quality
The rise of multiplayer games has spearheaded the need for voice chat. Most modern gaming headsets are built with microphones with an exciting range of features.
Microphones found in most gaming headsets can either be retracted or detached, making them highly adjustable. With this feature, you can play your games without having to worry about the microphone blocking your peripheral vision.
Conclusion – Should You Buy it?
The Turtle Beach Stealth 600 Gen 2 is a fantastic headset with a reasonable price. Audio quality is much better than the rest of its competitors, and the microphone makes in-game communication so convenient.
It delivers quality performance across the board and syncs seamlessly with the Xbox One, Series X, or Series S. If you're looking to significantly improve your audio experience on the next-gen consoles, the Stealth 600 Gen 2 is a no-brainer.