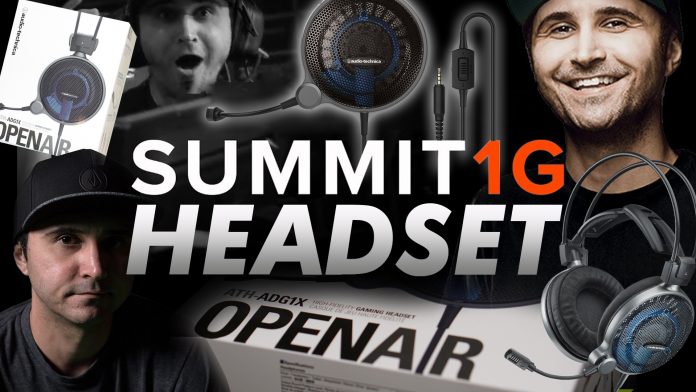 Summit1g is popular on Twitch for streaming CS:GO and WarZ. And many have wondered what kind of gaming gear he's using due to his witty plays and strategic approach.
In this article, we'll take an in-depth look at summit's headset to see if this may also be the headset for you. If this isn't the headset for you, our comprehensive buying guide section should help you pick the right one. Alternatively, you can check our roundup of the best headsets for streaming if you're looking for other options in the market.
Who is Summit1g?
Jaryd Russel "summit1g" Lazar is an American Twitch streamer popular for playing competitively in FPS games such as CS:GO and Fortnite. He started his career as a part of a professional eSports team (A51 and Mythic) before he finally decided to retire competitive eSports and stream full-time.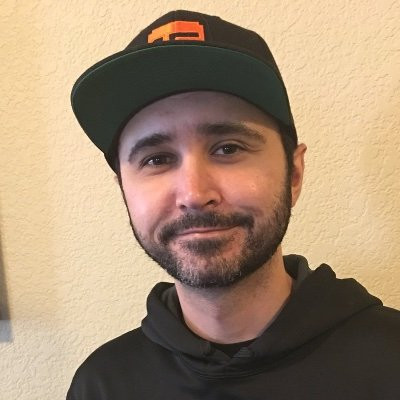 In 2017, summit became even more popular after he surpassed Tom "Syndicate" Cassell's follower count on Twitch. Since then, he's garnered a steady increase of followers and became the most-followed channel on Twitch in 2018.
He became so popular Twitched offered him a multi-year contract about content and partnership support. At the time of this writing, summit1g has over 5.3 million followers on Twitch, ranking as the sixth-most followed channels.
What Headset Does Summit1g Use?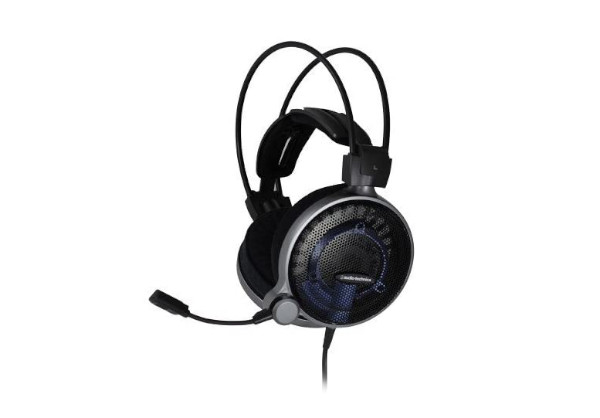 Tech Specs:
Type: Open-Air Dynamic | Driver Diameter: 53 mm | Frequency Response: 5 – 35,000 Hz | Sensitivity: 99 dB/mW | Weight: 285 g (10.1 oz), with no cable | Cable: 1.2 m (3.9′) | Impedance: 48 ohms | Microphone Type: Condenser | Microphone Frequency Response: 100 Hz – 12,000 Hz | Microphone Polar Pattern: Supercardioid | Sensitivity of its microphone: -41 dB (0 dB=1 V/Pa, 1 kHkHz)
Summit uses the Audio Technica ATH-ADG1X, an excellent gaming headset that falls under the premium category. If you're looking for a gaming headphone with stellar sound quality to enjoy games, then the Audio Technica ATH-ADG1X might also be for you. Here's why…
If you're ever interested in the headset I use, check this out. #adhttps://t.co/g5Oaw46oPS

— summit1g (@summit1g) October 28, 2019
Unlike the rest of its competitions that went for flashy designs and extra features that just make choosing more confusing, Audio Technica focused only on two key elements that are vital for any gaming headphones: sound quality and focus. Since summit is a competitive player by nature, I understand why he decided to get a premium-grade gaming headphone like the ATH-ADG1X.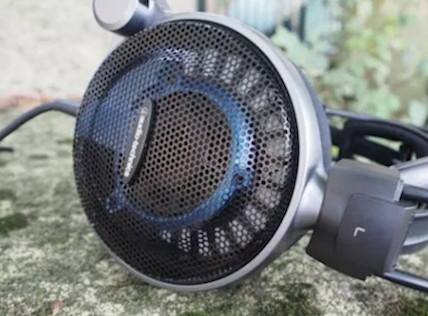 Looking at the overall design, it shows that you don't need fancy RGB lights to come up with something that'll attract gamers. One of the things you'll also notice about the headphones is the metal grille on each ear cup. This design makes it significantly lighter than other headphones in the market, which also means more comfortable.
This design may expose some of the hardware inside, including the open-air dynamic 53mm driver. Note that most headphones stick to 40mm, and seeing how big of a jump Audio Technica went tells you just how dedicated they are to its technology.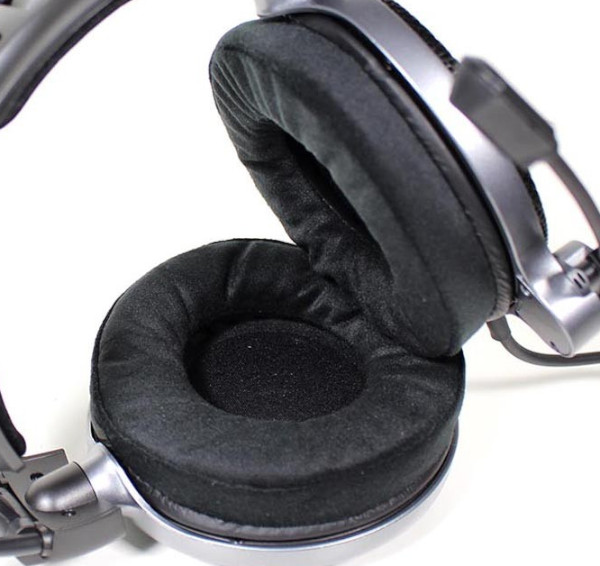 Looking at the ear cups, the material is made from velvet fabric. Unlike most fabrics and "memory foams" you'll find in the market, this fabric doesn't get sticky with sweat even after having them on for extended periods.
Like most headphones, the mic is situated on the left-hand ear can. Unfortunately, this isn't the retractable type. But the lack of a retractable microphone is supplemented with a "gooseneck" design that allows you to position the microphone to whatever position you think is most comfortable.
The band of the headphone that connects the two ear cans over your head features Audio-Technica's 3D Wing Support. This feature ensures comfort above anything else by adjusting itself to adapt and fit any wearer automatically. Considering how summit streams for extended periods give him everything he needs to stay comfortable and competitive throughout his stream session.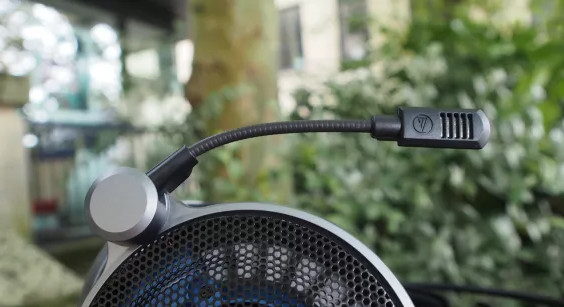 Now let's talk about the microphones. The ATH-ADG1X has a microphone with a super-cardioid design and a windscreen for directional recording. This means your voice will sound crisp and clear since ambient noises are significantly reduced.
Unfortunately, a premium-grade headset like the ATH-ADG1X isn't wireless. But it does feature an inline control where you can adjust the volumes and mute the microphone. Just note that the labeled "Mute" button is for the mic, not the in-game sounds.
The attached wire is only 1.2 meters, but Audio Technica is considerate enough to include a 2-meter extension cable if you'll need more.
Performance-wise, this has a 53 mm driver with noteworthy specifics on paper. But to sum it all up, it offers stellar audio quality excellent for FPS and games that need accurate sound accuracy to give you a competitive advantage.
All in all, this is a phenomenal headphone that people looking to invest in the best should consider. Just be warned that this isn't for the faint of heart– or should I say wallet.
Things to Consider When Buying a Gaming Headset
Like any other gaming peripheral, it's crucial you choose according to what you need to maximize your capability and skills as a gamer. But with the overwhelming choices in the market these days, how can you tell which headset is perfect for you?
Know Your Platform
Which platform are you on? While there are a handful out there are compatible for any gaming platform, others aren't, especially gaming headsets for particular consoles.
Before purchasing, make a habit of checking which cables are needed. You might be surprised that the headset requires a specific adapter to get the wireless feature working.
Noise Cancellation or Noise Isolation?
When playing games, you either want to immerse yourself in the game or stay competitive. Regardless, ambient noise affects your overall experience negatively.
But between noise cancellation and noise isolation, which one gets rid of ambient noise?
Technically speaking, they both get rid of ambient noise. But the process of how it's done differs.
Noise cancellation takes a more technical approach to block external noise. The headset is equipped with one or more microphones to detect external noise. Through the process of electronic signal processing, the anti-noise signal is then generated to remove ambient noise, leaving only the music or soundtrack you wish to listen to.
Noise isolation, on the other hand, doesn't make use of any electronics. Instead, it isolates the music through its ergonomic "memory foam" pads to keep external noise from ever entering the ear canal.
In summary, they both work phenomenally but note that batteries power noise cancellation while noise isolation isn't. To be honest, you should never go wrong with either, as it's a matter of personal choice.
Is the Microphone Retractable?
Communication is vital in online gaming. It allows you to communicate essential information that could help your team win a fight or a raid, which explains why gaming headsets and headphones come with microphones these days.
But because we're not going to be using the microphone every time, it would be helpful to retract the microphone or flip it to the sides so it wouldn't mess with your peripheral vision.
How Comfortable is it?
In the case of gaming, comfort is an important feature, especially if you're going to play for extended periods. The last thing you want is for your head to feel the pressure from the headset's band after hours of grinding.
To ensure you're getting the best experience, the headset must be ergonomically designed to fit comfortably according to your head's size. Moreover, it should have a good pair of cushions with breathable material or "memory" foam pads for the best comfort level.
Open or Closed Design?
Which should you choose for gaming?
Open headphones are, well, open. Because air passes freely in and out of the headphones, noises can, too. This means ambient sound can go in to give you natural sounds instead of making the sound look like it's all in your head.
A downside to this is that it'll be hard for you to tell where the sound is coming from since sounds can be from the game or your immediate surroundings. Furthermore, people around you can also hear what you're listening to since sounds will leak outside in an open headphone.
Closed headphones are the exact opposite. The design ensures sound won't leak from the inside, making these types of headphones great for people looking for headphones with noise isolation feature. But note that the design works both ways, as ambient sounds can't get in.
Due to how it's designed and constructed, gamers looking to maximize their experience should choose closed headphones over an open design for the added immersive feel.
Ultimately, you will never go wrong with either, as some may prefer open headphones for specific reasons.
Wired or Wireless?
We all know how convenient life is without wires. And because people are leaning towards a wireless setup now that they're starting to perform just as good (or even better) than wired peripherals, better and faster wireless technologies are beginning to pop up.
Currently, there are two types of wireless connections you will find in headphones:
Radio Signal – Headphones that use radio signals require specific wireless dongles to connect the headphones to your computer.
Bluetooth – Bluetooth technology is becoming more accessible to a variety of headphone devices and speakers nowadays. They are more convenient as they don't need a dongle.
When it comes to benefits, it's the same across the board for all wireless devices:
They give you the freedom to move freely
They are portable
Damaged wires will be a thing of the past
But they also compromise some features, such as:
Requires specific dongles for specific devices
Slight loss of sound quality on lower-end headphones
Are more expensive
No matter which you choose, you won't go wrong with either as it boils down to which works for you. But considering how technology and gaming have evolved, opting for a wireless gaming headset will net you a far better experience in the next couple of years.
Material and Durability
Gaming headphones are subject to wear and tear because they're used for extended periods every day. This is why checking the material and the overall durability of the headphone is vital to ensure you're not throwing money out of the window.
Headphones made of quality material and good quality usually means they're more comfortable and are better suited for extended use. This is why it makes sense to check the quality and materials to ensure better longevity down the line.
Specifically, you'll want to check the following to ensure they're durable and comfortable:
Headband
Ear Cups
Clamp Force
Weight
Wrapping Up
If you're like summit who wants to stay competitive in every game you play, then you'll want gaming peripherals– in this case, a headset, that will give you justice.
While it's true that the Audio Technica ATH-ADG1X doesn't compromise in any area, the price tag may be too expensive, especially for the average consumer. However, there are plenty of alternatives that are also worth mentioning, such as HyperX, Cloud Revolver, Asus ROG Centurion 7.1, and more.
If you're still unsure, read our in-depth buying guide section so you will be guided according to which headphone is perfect for you. Hopefully, this section will turn you into an informed buyer when shopping for headphones in the future.