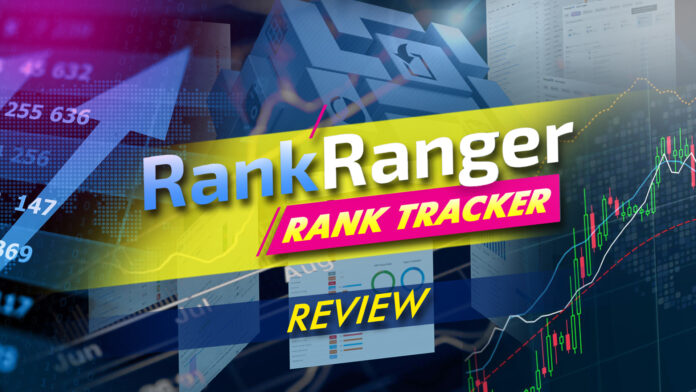 Here at HaykSaakian.com, we put a lot of thought into our search engine optimization or SEO. We find out what you want to know about all things gaming and hardware and make sure we get you the content you need.
We used to use a variety of tools to help this process along, most of it manual: creating spreadsheets to track our progress, visiting Google Analytics, manually checking each keyword through Google to see how they're performing – a lot of boring and time-consuming labor that, while useful, is not optimal.
Until we found Rank Ranger: an all-around SEO tracking web app that's been a great help to us since we started using it. It's got a ton of functionality that pretty much does all our SEO analysis for us, and at a quality we never reached by ourselves.
Let's take a look at what Rank Ranger can do to help your own gaming and hardware blog, or any blog for that matter, as well as my unbiased opinion on its overall performance.
Overview
Rank Ranger is an SEO and marketing platform that makes SEO analytics simple and intuitive. They have an expansive array of software features and personalized development services that help standardize data reporting for SEO and digital marketing industries.
Among its many features is its third-party software integration that allow you to install your own plugins to truly customize your analytics experience. They also help their clients create extensive and personalized data reports that they can customize, making Rank Ranger one of the most comprehensive SEO and marketing campaign tracking and monitoring tool.
Features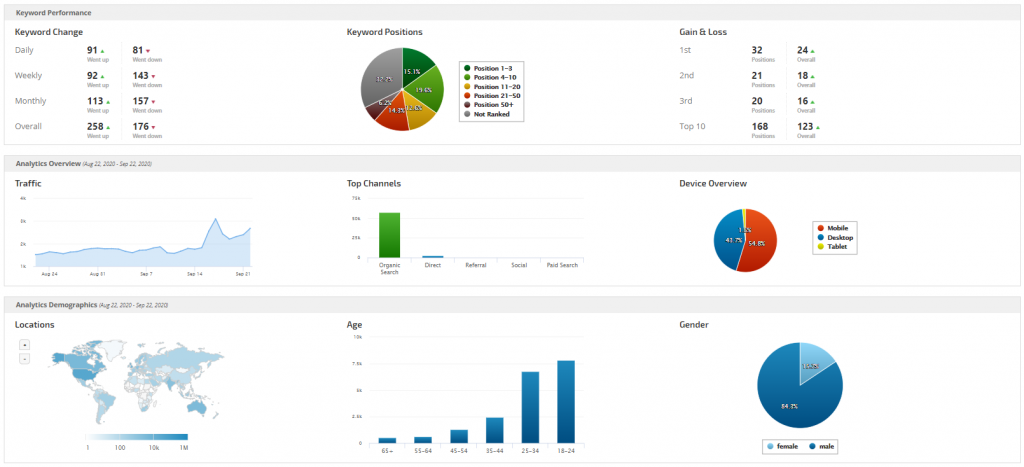 It all starts with the dashboard: all of the quick stats and rankings, as well as a ton of other metrics, can be seen there. The metrics include a quick view of keyword performance, an analytics overview, audience demographics, performance summaries, organic page counts, and Google rankings. It's a great one-stop solution to quickly see how your SEO efforts are faring.
The Dashboard is one of the most well-designed analytics dashboards we've seen, with all of the data being neatly presented in graphs and charts rather than spreadsheets filled with numbers. It gives you an easy way to visualize how your campaigns are performing.
Keyword Tracking

A flagship feature of Rank Ranger's tool is its keyword rankings. The metrics include the number of pages and backlinks provided Ahrefs and MajesticSEO's Trust Flow program.
There are other ways to analyze your keywords rankings as well, by seeing a ranking summary to see both your progress and losses, as well as an option to see your rankings graphed out for you. You can customize all of these reports with the "report options" that let you sort reports by date, set what to display, set specific filters and keywords, zero in on keyword tags, and even see where you rank on different search engines such as Bing or DuckDuckGo.
Research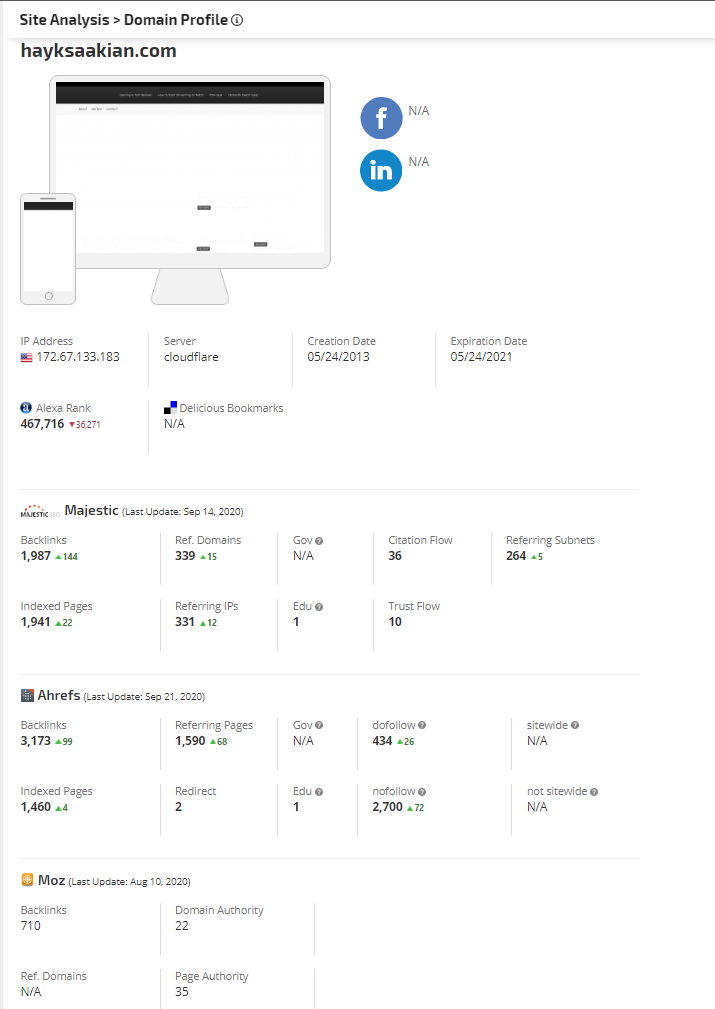 One thing I've truly appreciated with Rank Ranger is its research function. With it, they analyze your site and gives you a bunch of useful data such as backlinks, indexed pages, referral domains and IPs, and more from sources such as MajesticSEO, Ahrefs, and Moz. No need to visit all those sites separately to see our performance since Rank Ranger helpfully keeps them all in a convenient, easy-to-access dashboard.
Analytics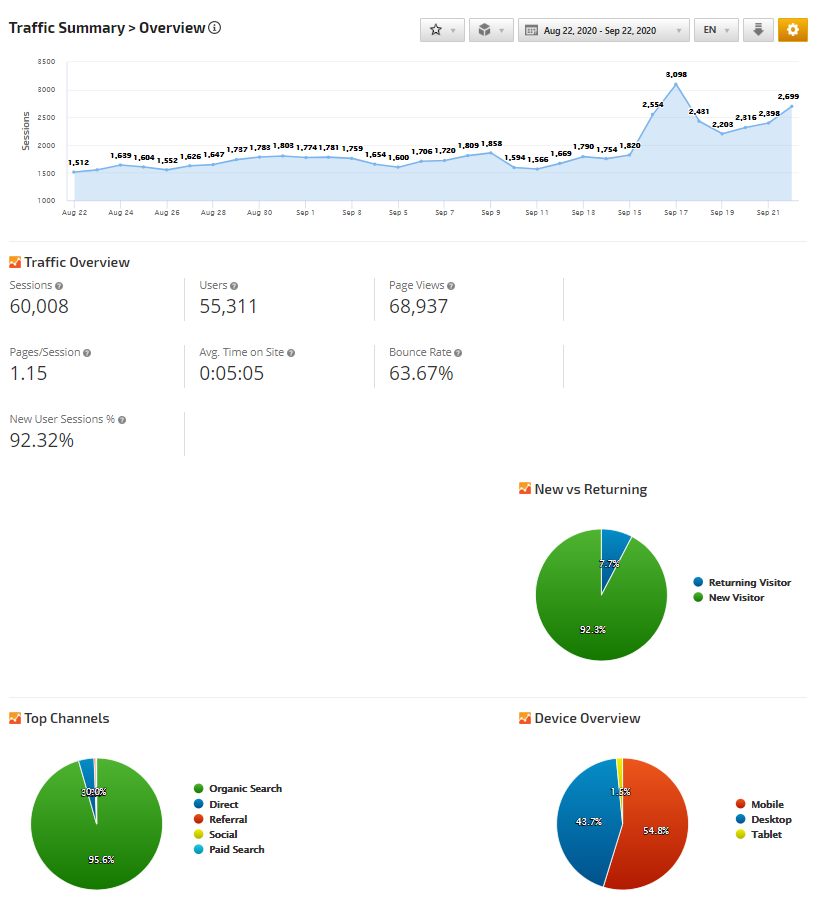 A quick view of the analytics tab shows you an overview of your daily, weekly, or monthly traffic. The Traffic overview section shows off unique sessions, the number of unique users and page views, and the number of pages users go through in an average session. There's also counters on their average time on the site, their bounce rate, and new user session percentages.
There are also graphs that illustrate new vs returning traffic, the top channels your site is picked up from, and the devices used to browse through the site. You can also track your Google ad spend through this dashboard.
Finally, the bottom of the analytics tab shows you the top site referrals your users come from. It gives you a good idea on where your traffic comes from and how you can form your strategies around going for low-hanging search engines and ranking there. For example, I never knew we had people come in from Baidu, China's biggest search engine. Hello, you 6 people!
Social Metrics
For blogs that need a bit more in terms of their social presence, Rank Ranger also provides landing page and domain social metrics from your social media profiles. These include all the big hitters such as Twitter, Facebook, and Instagram. There are also alternative social media sites such as LinkedIn, Pinterest, Reddit, and Delicious.
Link Management
One crucial aspect of ranking higher in search engines is link management. Rank Ranger helps you maintain quality links and earn new backlinks with its custom link management software.
Their tools are relatively basic but for our particular needs, we don't need more than a general overview of our link data. However, Rank Ranger does provide tools that track how many backlinks you receive and lose as well as its influence on your site's SEO.
Rank Ranger provides data on your links' status, as well as categories such as validity and dead links, broken down by graphs and downloaded as a detailed report. It also provides page rank distribution data for said backlinks, also graphed out for convenience. This page rank distribution data gives a deeper insight into every link's SEO strength.
Local SEO Analytics
This isn't something we usually use as we're not a physical business, but this is very useful for businesses with a physical presence. These Local SEO tools let you understand how your website ranks in searches from target areas, typically the area near your business.
Rank Ranger has local SEO features that provide user information on local keyword rankings – set by zip code, city, state, or region – and even provides Google local 3-pack rankings, locally-beneficial backlinks, customer reviews, and even Google Maps presence. That's a lot of tools to help build your online presence for your brick-and-mortar!
Verdict
Rank Ranger is a pretty comprehensive and well-featured SEO ranking manager. However, it does have a problem when it comes to using it for the first time. Compared to many other SEO analytics software, Rank Ranger's features are very advanced. For someone who has had no experience with other analytics software before, the layout is definitely going to be confusing.
But thankfully, Rank Ranger does help potential customers out by assigning staff members to demo the product for them, showing them the ropes and giving them pointers on how to optimize their Rank Ranger for their clients' specific needs.
The amount of functionality Rank Ranger has is unparalleled, compared to other software we've used before. Having the option to not only monitor our rankings and keyword performance, but also having demographics and competitor analysis lets us optimize our content and bring it to more people who need it.
If you are trying to build your site and bring it up to higher SEO standards, you can't do better than Rank Ranger. A host of great tools as well as a helpful support desk that's ready to answer queries 24/7 make for a great, well-rounded SEO analytics experience that's sure to bring value to your business.
I know it did with mine.